FULL GOSPEL MINISTER
TOM CAMPBELL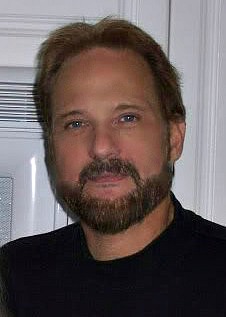 Receive salvation through faith in Jesus Christ and the forgiveness of all of your sins. Acts 2:38, Acts 8:16, Acts 10:46-48, Acts 19:5

THE WHEEL OF PROPHECY Romans 3:23, "For all have sinned, and come short of the glory of God." We have all sinned. We have all done things that are displeasing to God. There is no one who is innocent. Romans 3:10-18 gives a detailed picture of what sin looks like in our lives. The second Scripture on the Romans Road to salvation, Romans 6:23, teaches us about the consequences of sin - "For the wages of sin is death; but the gift of God is eternal life through Jesus Christ our Lord." The punishment that we have earned for our sins is death. Not just physical death, but eternal death!

The third verse on the Romans road to salvation picks up where Romans 6:23 left off, "but the gift of God is eternal life through Jesus Christ our Lord." Romans 5:8 declares, "But God demonstrates His own love toward us, in that while we were still sinners, Christ died for us." Jesus Christ died for us! Jesus' death paid for the price of our sins. Jesus' resurrection proves that God accepted Jesus' death as the payment for our sins.

The fourth stop on the Romans road to salvation is Romans 10:9, "that if you confess with your mouth Jesus as Lord, and believe in your heart that God raised Him from the dead, you will be saved." Because of Jesus' death on our behalf, all we have to do is believe in Him, trusting His death as the payment for our sins - and we will be saved! Romans 10:13 says it again, "for everyone who calls on the name of the Lord will be saved." Jesus died to pay the penalty for our sins and rescue us from eternal death. Salvation, the forgiveness of sins, is available to anyone who will trust in Jesus Christ as their Lord and Savior.

The final aspect of the Romans road to salvation is the results of salvation. Romans 5:1 has this wonderful message, "Therefore, since we have been justified through faith, we have peace with God through our Lord Jesus Christ." Through Jesus Christ we can have a relationship of peace with God. Romans 8:1 teaches us, "Therefore, there is now no condemnation for those who are in Christ Jesus." Because of Jesus' death on our behalf, we will never be condemned for our sins. Finally, we have this precious promise of God from Romans 8:38-39, "For I am convinced that neither death nor life, neither angels nor demons, neither the present nor the future, nor any powers, neither height nor depth, nor anything else in all creation, will be able to separate us from the love of God that is in Christ Jesus our Lord."

Water Baptism by Immersion: Obey God's express command to be baptized in the name of Jesus Christ for the remission of sins. Acts 2:38, Acts 8:16, Acts 10:46-48, Acts 19:5
But ye shall receive power, after that the Holy Ghost is come upon you: and ye shall be witnesses unto me both in Jerusalem, and in all Judaea, and in Samaria, and unto the uttermost part of the earth. (Acts 1:8-Acts 2:38-39)

Receive the gift of the Holy Spirit with the scriptural evidence of speaking supernaturally in other tongues. How do I know that the baptism in the Holy Spirit is accompanied by the supernatural utterance in a heavenly language. Acts 10:48-18 clearly states that the apostles used this manifestation as an indication of their converts having received the infilling of God's Holy Spirit. Acts 1:8, Acts 2:1-4, Acts 2:38, Acts 8:16, Acts 10:46-48, Acts 19:5

God ordained the covenant of marriage, joining the man and woman as "one flesh." It is not God's will than individuals "live in sin." Call me if you'd like me to perform your wedding ceremony
Learn more about the bible based promises in the Bible for healing, to pray for you if you're sick, or to pray for the healing of someone that needs to be healed.
Call if you'd like me to perform a funeral service
Or for myself or my wife Alana and I to minister in prophetic presbytery at your gathering.
If you would like me to preach or teach at your fellowship meeting
When you find yourself in need of biblical counseling
To dedicate that new baby that's been born to the Lord.
Please call 425 391 8487: For a licensed ordained minister in the Greater Seattle/Everett/Bellevue, Wa. area.
Call Tom Campbell if you need a licensed minister:
5214 South 2nd Avenue Everett, Washington 98203-4113 USA (425) 252-2981 email: adazio@lycos.com
Home
Back
Page 104