~Wea Business Owner's Directory~
Merchandise
Coming Soon- Place Your Advertisement Here
Services
BloodLine Genealogy Services
Books & Music
Godfroy Book Announcement
Coming Soon- Place Your Advertisement Here
NOTE:
All pages that depict the
WIT Seal
have been
donated to the WIT, and are the official website of WIT.
DISCLAIMER:
All other pages and links on this domain
that do
NOT
depict the
WIT Seal
do
NOT
belong to WIT,
and they are
privately owned
. Any information contained on
the other pages and links are
NOT
sanctioned by the WIT.
COPYRIGHT NOTICE – SEE HOMEPAGE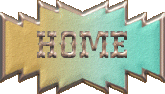 Created: March 17, 2006
Assistant Webmaster: Peehkonteeki
®All Rights Reserved



Graphics By:
www.thegreasygrass.com
Disclaimer:

We are not attempting to suggest that these businesses are from a Federally Recognized Tribe.
We are promoting our members and peoples personal and/or family owed and ran businesses.
The purpose of this disclaimer is to clarify that we are not encroaching upon the Native
American Indian Arts & Crafts Law, or other laws pertaining to Federally Recognized Tribes.
We, the Wea, are Indian people, a Tribe, however, we are not Federally Recognized, yet, as of July 2006,
but we have our Letter of Intent for Acknowledgement in as of March 2007.