Wea Business Owner's
We would like to lend a helping hand
and an open heart, and assist our fellow Wea Brothers &
Sisters that are in business for themselves. We would like
to help you promote not only your business, & increase the
sales of your merchandise, but to also create awareness in
others. We are proud of our Wea heritage and want others
to know that we as a people are also business owners in
many communities throughout the country.

We know and understand how hard it is to maintain
and grow your business with the cost of inflation in
our economy today. We especially know how much
advertising can cost whether it's in a newspaper,
trade journal, radio, television or even on the world
wide Internet. We would like to offer a small solution
and try to help each other establish, grow and promote
our members and family businesses for ourselves,
and the community as a whole.

This would include any Wea person who is a business
owner, whether it's selling hand-crafted items or
other relevant items, materials, merchandise or services.
Your business does not have to be NA related to become
a part of our NA webring, but you do have to be of Wea
blood and ancestry to qualify. So lets support each other
& all have continued success and growth in the future!
Information On Advertising & Webpages
~Selection Options~
1.) Business Owners link your website
to ours for more advertisement (free link) -- no
donation is required--but graciously welcome!

2.) Business Owners who would
like only their business name and info listed
(as in a directory listing)-- $10 donation per
year is required for this service.

3.) Business Owners who would
like a webpage or two (two maximum) built &
prepared for them to their personal specifications
for their business by our WIT webmaster to
link up to our website- for detailed information,
please contact: The WIT at the email listed below.
Wea Business Owner's Links
Support Your Tribe And Each Other!
To make a donation please email:
Wea_Indian_Tribe_LafIN@yahoo.com
Or just click on the Paypal Button for your
convenience, & just enter your selected choice
of either (1) for a gift of a donation or (2) for
a $10 yearly donation. Please write a note in
the space provided called "Message To Seller" as
to what you would like added on our website.
Selection (3) requires an email for the donation
prices, depending on what your wishes are for
your very own website.
Or Send Donations To:
Wea Indian Tribe
DEBRA BROWN - Administrator, 13325 Loyalty Drive Fishers, Indiana 46037
Attn: Business Owner
NOTE: All pages that depict the WIT Seal have been
donated to the WIT, and are the official website of WIT.

DISCLAIMER: All other pages and links on this domain
that do NOT depict the WIT Seal do NOT belong to WIT,
and they are privately owned. Any information contained on
the other pages and links are NOT sanctioned by the WIT.
COPYRIGHT NOTICE – SEE HOMEPAGE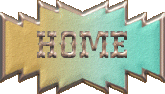 Created: March 13, 2006
Assistant Webmaster: Peehkonteeki
®All Rights Reserved


Graphics By: www.thegreasygrass.com
Disclaimer:

We are not attempting to suggest that these businesses are from a Federally Recognized Tribe.
We are promoting our members and peoples personal and/or family owed and ran businesses.
The purpose of this disclaimer is to clarify that we are not encroaching upon the Native
American Indian Arts & Crafts Law, or other laws pertaining to Federally Recognized Tribes.
We, the Wea, are Indian people, however, we are not Federally Recognized as of July 2006. As of March 2007 our Letter of Intent for Federal Acknowledgement was received by the USA Government.