ORIOLE MAGIC!

O's Starting Lineup
1B- Jeff Conine
2B- Jerry Harriston
SS- Deivi Cruz
3B- Tony Batista
LF- B.J. Surhoff
CF- Gary Matthews
RF- Jay Gibbons
C- Brook Fordyce
Who can honestly say you are a true Baltimoron, and don't love the O's hun?? Just to give a heads up its the O's 20 year anniversary since their world championships in 1983. So give them a chance this year. Remember how cool it used to be to go to the games with Joe Orsulak and Randy Mulligan. Not to mention Mike Deveraux.
***9$ Upper Deck... I know I'll be there!***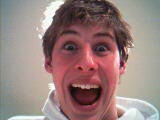 Click this Man's face to go to Lansdowne!
---
Baltimore Orioles...
Give the song a chance, you will know it I guarentee it!
---
Email: Jman840@hotmail.com