At the age of fifteen, while attending DuSable High School, JoAnne won a talent show at the Regal; her prize was a recording contract. In 1966, STAY BY MY SIDE was released and became a huge local hit. She then recorded YOU CAN'T COME IN and THOUSAND MILES AWAY with THE DELLS. Her most notable hit was ONE WOMAN, which was released in 1968.

THE GEMS

In 1963, THE GEMS were born out of another group, THE LOVETTES. They consisted of Theresa Washum, Minnie Riperton, Jessica Collins, and Dorothy Hucklebee, accompanied by Raynard Miner, a blind piano player. I CAN'T HELP MYSELF was their biggest hit. Although the group was not very successful, it produced two musical GREATS, MINNIE RIPERTON and RAYNARD MINER. Miner has composed tunes for FONTELLA BASS, LITTLE MILTON, THE DELLS, JACKIE WILSON, and RITA COOLIDGE. RIPERTON went on to a very successful solo career and remained at the top of her game until she succumbed to cancer in 1979.
THE IMPRESSIONS

In 1958, THE IMPRESSIONS, recorded FOR YOUR PRECIOUS LOVE with JERRY BUTLER sang lead. Jerry then left the group. they floundered for the next few years before they released GYPSY WOMAN, which was a huge hit. The group then consisted of CURTIS MAYFIELD, SAM GOODEN, FRED CASH, ARTHUR AND RICHARD BROOKS. After a few hits, the Brooks brothers left leaving only Curtis, Sam, and Fred. This group continually produced hits for the next few years. The IMPRESSIONS clearly defined Chicago Soul!

WALTER JACKSON

WALTER JACKSON, as a child was crippled by polio, but not in the least handicapped. This Detroit native, who considered himself a pop singer, was brought to Chicago by Carl Davis, after Davis had seen him perform in a Detroit club. He was teamed with Curtis Mayfield, who added a touch of soul to Walter's richly sophisticated baritone style. They struck gold with IT'S ALL OVER, BURSTING THE CHARTS NATIONALLY. During the sixties, Walter released many splendid ballads such as WELCOME HOME, FUNNY, AND UPHILL CLIMB TO THE BOTTOM.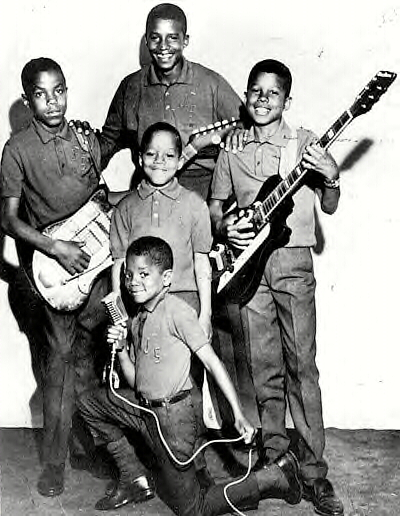 THE JACKSON 5


These five young boys hailed from Gary, Indiana. They performed at the Regal and other local clubs. They were quite entertaining to watch, bursting of talent. The lead, young Michael, did a fantastic James Brown imitation. They could also do the TEMPTATIONS as well as the TEMPTATIONS. Michael admired Tempts lead singer, DAVID RUFFIN, and later adopted some of his moves. They were later signed by Motown and became world class entertainers, with Michael eventually embarking a monumental solo career.

JOYCE KENNEDY

Joyce bursted on the scene while a high school student at Flower Vocational. She released a huge local hit, I STILL LOVE YOU. She later hooked up with Glenn Murdock, who she eventually married; together they formed MOTHER'S FINEST, the first BLACK ROCK BAND. Today they are still touring and recording. Joyce has released a duet with Jeffery Osborne,
MAURICE AND THE RADIANTS

HOLLY MAXWELL

Holly began her career while a student at Parker High School; she also studied classical music at the CHICAGO MUSICAL COLLEGE. In 1965, she released ONE THIN DIME, which was a local hit. She went on to release several more tunes and sang in local clubs such as the London House and Happy Medium.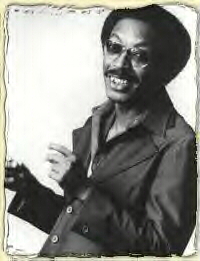 MAJOR LANCE


Major grew up hanging out with his buddies JERRY BUTLER, CURTIS MAYFIELD, and, OTIS LEAVILL. According to CHICAGO SOUL author, ROBERT PRUTER, CARL DAVIS is said to have given Major his break because of his persistancy, his likability, and his Curtis Mayfield tunes. In 1963, Major released MONKEY TIME anf was totally surprised and caught off guard when it became a huge hit. For the next few years, he stayed on the charts and sold more than 5 million records.

PATTI AND THE LOVELIGHTS

LOU RAWLS

JACKIE ROSS


Jackie began singing gospel at the age of three on her parents' radio show; both parents were preachers. In 1962, SAM COOKE, a family friend, recorded her on his label. It yielded little success. She later went to CHESS RECORDS where she recorded her biggest hit, SELFISH ONE.

THE STAPLES

BILLY STEWART

By way of Washington, DC, Billy bursted on the Chicago Soul scene with a unique style of "doubling of words," inspired by his love of calypso. He was, by far, most original and innovative singer of his time. As a teen, he sang gospel with the STEWART GOSPEL SINGERS, led by his Mom. Billy was discovered by BO DIDLEY while tinkering around on a piano backstage. Didley asked Stewart to join his band and later took him to CHESS RECORDS. Here he recorded his first single, STRANGE FEELING, which was a huge success. He had great success with several other releases until he was killed in an automobile accident in 1970.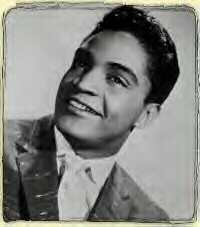 JACKIE WILSON


Special THANKS to Robert Pruter, author of CHICAGO SOUL! If you are a genuine Soul Music lover particularly Chicago soul, this book is a must have! A wealth of information can be found about your favorite sixties act.