!-onMouseover Link CSS Script-© Dynamic Drive (www.dynamicdrive.com). For full source code, installation instructions, 100's more DHTML scripts, and Terms Of Use, visit dynamicdrive.com-->
These are some of my favorite Angel Babies for you to enjoy. They were found at various places while searching the web, and as far as I know, they are free for personal use. I will be adding more as I find them. The Angel Babies applets on these pages where made by me, please do not take them. I hope you enjoy them as much as I do.





ANGEL IN MY POCKET

I am a tiny angel
I'm smaller than your thumb:
I live in people pockets
That's where I have my fun.
I don't suppose you've seen me,
I'm too tiny to detect:
Though I'm with you all the time,
I doubt we've ever met.
Before I was an Angel...
I was a fairy in a flower:
God, Himself, hand-picked me,
And gave me Angel power.

Now God has many Angels
That He trains in Angel pools:
We become His eyes, and ears, and hands
We become His special tools.
And because God is so busy,
With way too much to do;
He said that my assignment
Is to keep close watch on you.

When He tucked me in your Pocket
He blessed you with Angel care;
Then told me to never leave you,
And I vowed always to be there.

Authorized to use this poem
By Virgina Ellis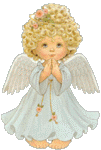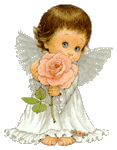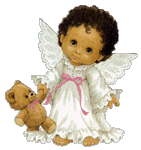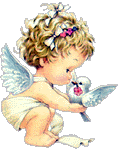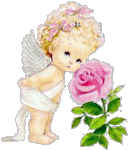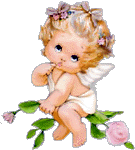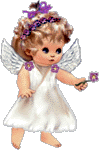 Visit My Ebay Auctions





<
Like this Site ?
Please email a friend!