Nelson Reunion 2000
St. Louis Arch

Great Links
Glendas Homepage
Virg and Kathys Homepage
Gray Family Homepage
Gray Genealogy
Nelson Family Page
Decendents of Ben and Dora Nelson
Gray Family Ancestry Information
Fleetwood Family Ancestry Information
Shepherd/Shepard Family Ancestry Page
Military Links - Use to gather information of Civil War veterans
July 4th; watching the video of Ben & Dora Nelson Family

Bill and Marty.
Carolyn, Sandy and Marilyn.

Bud and JoAnn (Nelson) Shepard.
JoAnn is daughter of Tince and Mollie Nelson.
Lewis and Betty
Marty, JoAnn, James and Shelly.
Beautiful view of the country roads.
Some of the girls at the Nelson Family reunion 2000.

Some of the local activities; fly fishing at Mammoth Spring.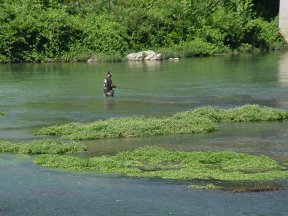 Family Photos

WELCOME!

What a great time at the Nelson Family Reunion 2000. Can't wait to
see everyone in 2002. This was the look, by the end of the day.
"Are we ready to go yet mom??"

"Thank-you to all our family who participated.

We will be posting pictures here and updating this page so bookmark it and keep checking.

Any information and pictures is greatly appreciated.

Please send information to me via e-mail or U.S. mail.

Our genealogy work today will better the lives of our children and grandchildren and their children and grandchildren.

The primary sources of information on this and our other genealogy pages comes from courthouse and family documentation (i.e. bibles.)

More pictures to come."