Rabbit Rescue's Home Page
Greeting! Welcome to Rabbit Rescue's Home Page! We hope that by visiting this page you will become a dyed-in-the-wool avid rabbit person, become educated to the rabbit's relationship with us humans as care-takers, become part of Therapet's animal assisted therapy program, or even better yet--adopt-a-rabbit!! Please feel free to contact us by e-mailing bunldy1@airmail.net.
Rabbit Facts
Who We Are
Adopting a rabbit
Medical/Vet Information
Therapet-Animal Assisted Therapy
Buns of the Month!
My Favorite Links
Angelfire - Easiest Free Home Pages
Animal Assisted Therapy-Shari Bernard
Rabbit Facts
Woolenworks, Inc.
AOL NetFind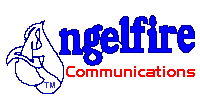 Email: bunldy1@airmail.net