The StygianSun

The Ship The Cursed Stygian Sun is a dark blue Heavy Frigate with black sails manned by free men and women forced to go on account in order to survive. Tyrants made us gypsies, rogues, and theives. So, with blades in our hands and rum on our breath, we plunder the Atlantic coasts . We grant quarter to all, but the French.
The Stygian Sun is a Shiphold in the Barony of South Downs in the Kingdom of Meridias. Members have family affiliations with House FoolsHaven. This Ship is also friend to the Shire of Sol Haven. We are not a part of a fleet in the SCA nor will we ever be privateers. You can meet us at the Georgia Ren faire, Dragon Con, or Sca events. This ship is also a member of some online rpg sites.(see below)
If you can not understand what role-playing is, then get lost. This site is for role-players only. If you think role-playing is only a "sexual" term, again, go away. If you are a child(under 18 years old)this is not a place for you either.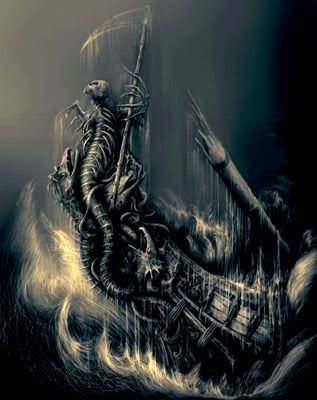 My Space ||| Vampire Rave ||| Monsters Game ||| Model Mayhem ||| Model Place