Hello! Welcome to my Homepage. Click on the Links and enjoy being here.
Site best viewed with Screen Resolution set to 1024 x 768 Pixels
This site always under IMPROVEMENT,
Sign VU2DPI's Guestbook
View VU2DPI's Guestbook
Please send me mail telling me what you think about this page and how I might improve it.
E-Mails : vu2dpi@vsnl.com or vu2dpi@hotmail.com
Snail Mail Address
Dilip Kumar Padhi VU2 DPI
PO BOX No. 36, Sambalpur - KOŠAL 768 001 INDIA OR
Hotel Sujata, Sambalpur - KOŠAL 768 001 INDIA
Phone : +91-663-400403, 401112, 405244 Res. 401302 Facsimile: 400662
TeleFax: 403333, 533644 Mobile: 98610 25266
from INDIA
Thanks for visiting my Page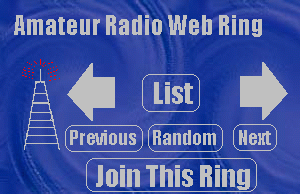 Copyright By vu2dpi Dilip
Last revised: Wednesday, May 01, 2002