---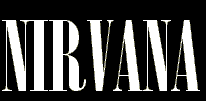 Home | Kurt Cobain | Nirvana | Timeline | Albums | Songs Lyrics | Songs Meaning | Grunge | SLTS | Midi Room
Multimedia | Downloads | Nirvana CD | YKYR | My Best Of | Unplugged | Tribute to Kurt | Suicide Note | Pictures | Links | Vote For Me
---
YOU KNOW YOURE RIGHT
---
RECORDING INFORMATION:
Recorded January 30th, 1994, Robert Lang Studio, Shoreline, Washington. Previously unreleased.
---
SONG INFORMATION:
On Sunday, January 30, 1994, Kurt Cobain walked into Robert Lang Studios in northern Seattle and recorded the first song on this album. It would be Kurt's final session with Nirvana, and he made it count. He was also late. Krist Novoselic and Dave Grohl had been at Lang's for two days: waiting for Kurt, using the time to fill the tape with some of Dave's songs. But when Kurt finally rolled up on the third day, with no particular explanation, the real work was done in minutes.
Nirvana had already performed "You Know You're Right" in concert - on October 23, 1993, at the Aragon Ballroom in Chicago – and fired it around in soundchecks that fall, under different names ("Autopilot", "On A Mountain"), with touring guitarist Pat Smear. Strangely, two nights after the Aragon show, Kurt practically denied even writing the song. "I don't have any new songs right now", he told me. "I have absolutely nothing left. I'm starting from scratch for the first time. I don't know what we're going to do." That Sunday at Lang's was Kurt's first formal recording date with Nirvana in nearly a year, since the In Utero sessions with Steve Albini in February of '93. The band played all day but finished only this one song.
It was enough, Kurt, Krist and Dave connected with a fierce telepathy, tearing through "You Know You're Right" in one live take. Kurt then put down a few vocal tracks and a little extra guitar. There was no need for more. "You Know You're Right" was a perfect storm, consummated with prophetic urgency and –although it seems crazy and cruel to say it now – something that sounds a lot like joy, the kind you get when a band has its whipped-raw back to the wall but plenty of fuck you left, ready to fly. You could drown in the black rains of distortion and sarcasm: "Things have never been so swell/And I have never been so well." We know now that everything was wrong and getting worse. But you can live in this noise too: Kurt's prayer-bell harmonics, plucked from behind the bridge of his guitar in monastery echo; in the spears of feedback and the saving blaze of the chorus, where Kurt belts and holds the single word pain in one long murderous breathe; in the brotherly lock of Krist's marching bass and Dave's fighting drums; and in the diamond-hard melodies that always cut through the chaos.
RELATED LINKS
Nirvana album
Nirvana CD

---
SONG VERSIONS:
Youve Got No Right
Live version
October 23th 1993
You Know Youre Right
Studio version
January 30th 1994
---
DOWNLOADS:
MIDI file
---
SONG LYRICS:
I will never bother you
I will never promise to
I will never follow you
I will never bother you
Never speak a word again
I will crawl away for good
I will move away from here
You won't be afraid of fear
No thought was put into this
I always knew it would come to this
Things have never been so swell
I have never failed to feel
Pain
Pain
Pain
You know you're right
You know you're right
You know you're right
I'm so warm and calm inside
I no longer have to hide
Let's talk about someone else
Steaming soup against her mouth
Nothing really bothers her
She just wants to love herself
I will move away from here
You won't be afraid of fear
No thought was put into this
I always knew to come like this
Things have never been so swell
I have never failed to feel
Pain
Pain
Pain
Pain
Pain
You know you're right
You know you're right
You know you're right
You know you're right
You know you're right
You know you're right
You know you're right
You know you're right
You know you're right
You know you're right
You know you're right
You know you're right
You know you're right
You know you're right
You know you're right
You know you're right
You know you're right
Pain
---
VIDEO STILLS:
&nbsp
&nbsp
&nbsp
&nbsp
&nbsp
&nbsp
&nbsp
&nbsp
&nbsp
&nbsp
&nbsp
&nbsp
&nbsp
&nbsp
&nbsp
&nbsp
&nbsp
&nbsp
&nbsp
&nbsp
&nbsp
&nbsp
&nbsp
&nbsp
&nbsp
&nbsp
&nbsp
&nbsp
&nbsp
&nbsp
&nbsp
&nbsp
&nbsp
&nbsp
&nbsp
&nbsp
&nbsp
&nbsp
&nbsp
&nbsp
---
Home | Kurt Cobain | Nirvana | Timeline | Albums | Grunge | SLTS | Midi Room
Multimedia | Songs Lyrics | Songs Meaning | Nirvana CD | YKYR | My Best Of
Downloads | Unplugged | Tribute to Kurt | Suicide Note | Pictures | Links

---
Copyright © 2000-2004 NIRVANA SYXX
Website & Graphic design by SYXX
All rights reserved