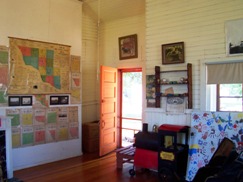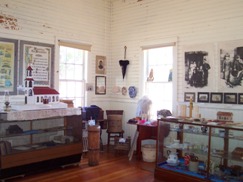 Site Links
Contact
Aaryn Arndt

E-mail Us!

Write to:
327 W. 2nd st.
PO Box 56,
Clinton, MN 56225
Exhibits
The exhibits preserve much of Clinton's history. They are great to get to know Minnesota's history in general, for a school project, or to appreciate our past.
There are many war relics preserved by our local military men and donated by their families. These include:
letters sent back home
uniforms
pictures
medals
and more!
Clinton depot also has posters, newspapers, and historic relics from the town of Clinton.
There are farm and agriculture displays and machinery.
There are train memorabilia and artifacts.
Also in the exhibits are pictures of our town and townspeople, artwork done by locals, and old books donated by families.