The following web pages are dedicated to the handsome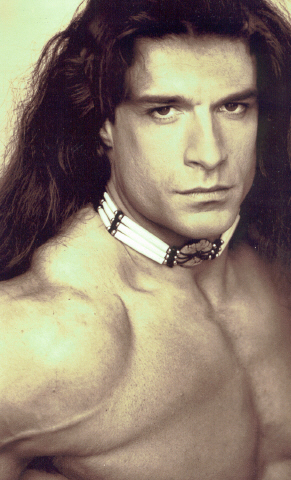 This handsome "fantasy hero",
first came to my attention in an article in the July 1996 issue of the
ROMANTIC TIMES MAGAZINE.
It featured Dominic on a motorcycle with author Marilyn Jordan.
Dominic helped Marilyn promote her book
WARRIOR MOON.
(What a lucky lady!)


Dominic first made his appearance as a contestant in the

ROMANTIC TIMES Pageant in Nashville.


Enter Stobie Piel's Secret Garden
Stobie Piel's Website
See Dominic's bio page for more information on this "fantasy hero".
***The photographs on these pages are used with the kind permission of Dominic Spinale. Please do not use them without permission.
| Home | Dominic 1 | BIO| 3| 4| 5| 6| 7| 8| 9| 10| 12 Coverlist|


For any comments or suggestions please email Ladyvon at the address below:



Email: viking50_14217@yahoo.com