Shocking Things Found Online

Or
Eye opening information!
Asshur -nasir- pal
A Assyrian King ....a type of Antichrist... ie satan.
Look's like the Face of the Images offered to
Christians as the face of Christ. But this is
Asshur_nasir- pal.... it is ...ie Satan!
you can read about Asshur_nasir- pal and Al Gore's
Top Ten count down Here !
Sculpture/Assyrian/Ashurnasirpal
---

Folded Twenty Dollar Bill


The Biggest Secret Forum
Masonic and Illuminati symbols

---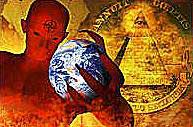 Zionism - The Occult Guild Of Antichrist
Finially The Truth is Coming out!
* * *
Jacob I LOVED - Esau I HATED
Larry Mequiar
* * *
The Protocols Of The Elders Of Zion
* * *

Chi Xi Stigma
* * *
---
666

* * *
* * *FOR NAME RESEARCH* * *
Yahushua is the true name of the Messiah
New to the bible and wondering what this is all about? Click here!
* * * AUDIO * * *
What does it mean to take Yahweh's name in vain?
* * *
U.S. CONCENTRATION CAMPS
FEMA AND THE REX 84 PROGRAM
* * *
* * *
WEATHER CONTROL
HIDDEN IN PLAIN SIGHT
or
CONNECTING THE DOTS
* * *
* * *
The Merovingian Signature
of the Hurricanes !
* * *
Re 13:13 And he doeth great wonders,
so that he maketh fire come down from heaven
on the earth in the sight of men,
(Meaning: That which "seems" like the Judgment of Yahweh.)
* * *
THE PROPHECIES OF CHUCK PIERCE
OR "INSIDER KNOWLEDGE" ?

ABOUT FUTURE DISASTERS IN THE U.S.
FLORIDA, NEW ORLEANS, BATON ROUGE, HOUSTON,
GALVESTON, ST. LOUIS, DETROIT, LOS ANGELES, SAN FRANCISCO
Is Chuck Pierce teaching ritual magic,
summoning chaotic spirits
to wreak massive destruction on the United States?
Selah.
* * *

Bush isn't a Moron, He's a Cunning Sociopath
Bush on the Constitution:

'It's just a goddamned piece of paper'
By DOUG THOMPSON
Dec 9, 2005, 07:53
False Teachers! Agony of Deceit by Steve Camp

"Great Wall of Iapetus"

Moon with a View
I went looked at this Site
I have No idea if it is true,
or some very elaborate deception ! ??
But The pictures of this Saturn moon Iapetus
are also found on NASA Government site as well.
I checked.
Thought I'd share this.
(They think it is a very Ancient Space Station.)

* * *
BUSH-CHENEY TO BE INDICTED ON :
CHARGES OF ESPIONAGE, TREASON & SEDITION
By: V.K. Durham
10/15/05
* * *
APFN

White House Scandal Finally Tips the Scale!
* * *