5150 KRAMERS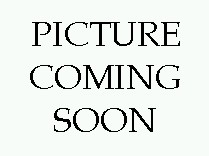 KRAMER 1984
Under construction...

EVH's Kramer 1984, circa early 1990s
not one of the 21st-century "Gibson" Kramer 1984 models
backstage, held by Valerie Bertinelli on the 1984 tour. Note the chrome hardware and two red stars on the headstock.
onstage in 1986 on the 5150 tour. Note the new neck and black hardware (Floyd Rose). The low E string on this guitar was actually a bass A string tuned down 3 1/2 steps and used for the 5150 song, "Good Enough".
EVH donated a Kramer guitar to the Hard Rock Café in 1985. This guitar has the 1984 neck used on the '84 tour.
close-up pic of the 1984 body - post '84 - with the black Floyd Rose
close-up pic of the 1984 neck - as used on the '84 tour - with two red stars and unique black stripe. The black stripe on this headstock from top to bottom goes right to left, while the black stripe on the 5150 headstock slants the opposite angle.





KRAMER 5150
This probably has to be the second-most famous guitar in Eddie Van Halen's arsenal. His Kramer 5150 guitar.

Van Halen had Paul Unkert from Kramer put the guitar together in early 1983 before the US Festival (US Festival backstage, 5/29/83 closeup), but didn't really begin using it until the 1984 World Tour the following January (there is some debate if he used it on the 1984 album). He was still using the original Frankenstein with a Kramer beak neck for the US Festival in late May 1983, and for the Jump video shoot late in the year. But that guitar was getting older, and after a scare with some gear coming back from the South American tour early in 1983, Eddie retired the Frankenstein from touring. And since he was the #1 guy in the Kramer stable, he simply went to the New Jersey factory and put together some guitars. He eventually placed the iconic 5150 sticker on this guitar mid-way through the 1984 tour, and that was Van Halen's main axe all the way until the recording of the 1991 For Unlawful Carnal Knowledge album.

The 5150 guitar is essentially a Kramer Pacer Special body with EVH's favorite banana headstock design similar to his heavily modified Ibanez Destroyer Shark guitar. These Kramer hockey-stick necks really took off in the 1980s! A lot of companies followed suit, and anyone visiting a music store in the mid- to late-1980s would see countless one-humbucker models with locking tremolos, killer colors and graphics, and more than a few with banana/Explorer headstocks.

In the summer of 2014, I decided to FINALLY put together a faithful recreation of the 5150 guitar - 30 years after he broke that guitar out on the 1984 tour. I ordered an alder 5150 body from Mitch at KnE Guitars and an all maple 5150 neck from Musikraft. I was in business. After studying EVH's original, I painted it up myself and it looked pretty close. I decided to relic the living crap out of it, so it kinda resembles the 5150 guitar after the OU812 tour - really beat up! I added a period-correct Kramer waterslide, the stars for the body and headstock, and the reflective vinyl 5150 decal for the body.

For the hardware, I went with an old chrome Floyd Rose and aged it up a bit to fit with the whole scheme. I was going to use a nice Floyd that I had waiting around that I purchased new in 1987 and was from my old Ibanez Destroyer, but the one I found on eBay was more appropriately beat up and worked perfectly for this heavily aged project. I also added a brass Big Block and EVH D-tuna, and the bridge rests against the body with a raised small screw - metal against metal. For the tuners, I stayed with e EVH's original and went with Gotoh. I thought about using eye hooks like my Charvel EVH Frankenstein, but I'm a Schaller guy and I kinda like that guitar being the only one with those. So Schaller straplock buttons for me on the 5150. I even added the authentic Kramer C5150 neck plate.

For the pickup, I went with a Seymour Duncan Custom Custom Trembucker, which I carefully aged to look like it had been through a war. And like the pickup on EVH's 5150, I wrapped it in white (medical) tape, so it looks very cool, too. Great sounding pickup, by the way. I selected one of the new EVH Bourns 500K volume pots, and his iconic 'MXR'-style knob, which he used on the original 5150, and which are on his Fender EVH Wolfgangs.

Overall, it was a lot of work to paint this guitar, but super-easy to assemble and wire up. KnE and Musikraft make top-of-the-line bodies and necks, and that's the key. Everything fit together perfectly. And aging it to the degree I did was some work, too. But it looks great hanging on the wall, and if you're gonna own a Frankenstein, you should also have the 5150.

More info on the 5150 guitar from Vintage Kramer:

Van Halen Kramer 5150 info
Van Halen Kramer 5150 pics

Fender EVH 5150

October 2014

UPDATE: February 2021

I made two changes to my 5150 in early 2021. First, I replaced the stock Seymour Duncan Trembucker base plate (three height screw holes per leg) with a vintage nickel-silver base plate with the single hole per leg. Looks more authentic this way. Second, I swapped out the stock chrome Gotoh tuner buttons with a set of old Gotoh "chevron" (crown) buttons. Again, these little changes make it look more like the original.





KRAMER 5150 83 PROTOTYPE
At some point in 1983 - maybe after Van Halen completed the South American leg of the Diver Down tour in February, or after the US Festival over Memorial Day weekend, EVH decided to retire his iconic Frankenstein guitar from touring. The US Festival was the last concert where this guitar was featured. The Jump video - filmed in November of 1983 - showcased the guitar for the last time. When the 1984 tour kicked off in January the next year, EVH was sporting a new main touring axe - a striped, rear-loaded Kramer Pacer Special body with an Explorer headstock. During the tour, EVH placed a "5150" decal on the body and that's what we all know it as - the Van Halen Kramer 5150.

Perhaps the plan was only to retire the Frankenstein from touring, while still using it in the studio, but the 5150 guitar soon became EVH's go-to instrument no matter if he was home (at his 5150 studio) or away. The first known pic of the guitar was taken backstage at the US Festival on May 29, 1983, but it wasn't played live until January 1984. So how did EVH decide on what it would take to replace his Frankenstein? What were his requirements? Why didn't he go with the Kramer "Walker" guitar (pictured in the Kramer print ad, circa 1983) that he had used as a backup on the Diver Down tour? Most likely, EVH went back east to the Kramer New Jersey factory in early 1983 and built a prototype or two to see if he could get a road-worthy guitar together for the next tour (upcoming 1984 tour), as he did with building the Kramer "Walker" guitar (circa 1982) 1 2.

The major differences between the Frankenstein and the Kramer 5150 is that the 5150 is rear-loaded, with the single humucker screwed in straight in relation to the bridge. Also, the headstock with the Explorer/hockey stick design gives the 5150 a unique look (he asked for this originally on the Walker build), and the red/black/white paint is applied differently (Frankenstein=black, taped stripes then white, taped again and then red; 5150=white, taped stripes then red, and then taped outlines for black spray). And now fully endorsing Kramer guitars, EVH had the Kramer logo on the 5150 headstock.

So for my 5150 prototype project, I was looking for something either EVH or Kramer would have cobbled together in 1983 after the Frankenstein and before going with what we now know as the 5150. Maybe it took a prototype build or two to determine that he wanted to go with rear-loaded electronics, so my attempt still has the top-loading/Strat route. And with the straight (non-slanted) bridge humbucker. And with the Explorer headstock.

The project idea came quickly to me when I found a cheap used Kramer Focus 3000 body in vintage white/cream on eBay in March 2017. Soon after, I stumbled across a fan's guitar which reminded me of EVH's Kramer factory build. So maybe when EVH put together a raw prototype, he would only stripe it up if it was to be the "one"...

The body may be fairly inexpensive, but for the neck I went with the real deal Musikraft 5150 neck with the Wolfgang back profile - a tremendous neck. I've gone with quite a few Musikraft 5150 necks, beginning with my Kramer 5150, Kramer 5150 -Envy-, and Kramer 5150 -Monochrome- guitars. I gave this neck a "roasted" look by staining with coffee and oil - the grain really comes out nice now. For the pickup, I found a super deal on a Duncan Designed HB-102 (Asian-made JB) with Trembucker spacing. And to easily mount it in the bridge pickup cavity, I ordered an FU-Tone brass Pickup Mounting System (PMS) - basically a brass bar that you screw into the body and then the humbucker screws into that. And because they are connected, it produces a richer & fuller tone - neat idea actually. I went with a combination of black and chrome Schaller tuners and the Floyd Rose is actually an old black Floyd with all the plating removed. Looks very cool and taking off the plating really brought this old rusty Floyd back to life. Lastly, I decided to pass on a Kramer decal for the headstock, but I did use a chrome Kramer neck plate and added a black vinyl "5150" decal to the body (along with the body upper horn star).

This guitar is a lot of fun to play. The neck is incredible and I didn't miss not having to paint another body. And this topic of the "hows", "whats", "whens", and "whys" regarding the transition from the Frankenstein to the 5150 is something I would ask Mr. Van Halen about. Because either way it would be interesting to me.

June 2017





KRAMER 5150 -Envy-
This guitar only took three weeks from start to finish and I did it all by myself.

I ordered the body (the bottom one pictured) and neck from Custom Woods - a Pennsylvania-based luthier outlet that sells exclusively on eBay. The body is made of basswood and the one-piece neck is flamed maple. The body came to me completely unfinished. The maple neck is "roasted", which sucks all the moisture out and hardens the wood, and gives it a real "broken-in" look to it. It also never needs to be sealed. I was very impressed with both pieces of wood. Custom Woods routes and shapes the bodies and necks to exactly match the Kramer 5150 made famous by Edward Van Halen in the 1980s. Everything is just like the original - down to the shape of the control cavity to the angle of the banana headstock.

Instead of using the typical red, white, and black stripes, I decided to do something a bit different - something to make people envious! I substituted green for red and it turned out pretty cool. I guess you could say that it's out of respect for EVH's original 5150 guitar. (In fact, all of my "EVH Stripe Jobs" have some major differences from the originals they're based upon.) The stripe pattern was loosely based on a replica Kramer Frankenstein guitar held by EVH in magazine ads in the early 1980s. I also picked up a Kramer headstock decal and a 5150 space tape decal from "livewired777" off of eBay for the finishing touch.

As far as hardware, I was able to find a 1990s chrome Floyd Rose on eBay and I went for it and cleaned it up. These units from the 1980s are still the best locking trems today. I even found an old Kramer neck plate on eBay to give it some authenticity. I also added a set of chrome Schaller mini tuners, Schaller straplocks, and a zebra Seymour Duncan 59 Trembucker pickup. This pickup sounds amazing. I have had a Duncan Little '59 in my Jackson JTX for years, but have never had one in the bridge position. I even screwed the pickup directly into the wood just like EVH's original. It really gets an EVH tone.

This entire project went really smooth. The painting was painless, as was the wiring, and the setup work was minimal. An envious friend of mine from Philadelphia calls the guitar "The Eagles (NFL) Guitar" because of the color scheme, but its sound is all SoCal Van Halen.

December 2004

UPDATE: July 2016

I began noticing a problem with the neck on this guitar in early 2014. The rosewood (or walnut) truss rod strip on the back was beginning to pop out, and I saw no way to salvage the thing. I tried to sand it down, but it was gradually moving and it looked and felt like it was going to come out all the way. I suppose it was never glued in properly. Oh well. So during the summer of 2016, I broke down and ordered a new maple Musikraft 5150 neck. Super easy replacement - I just reused the Schaller tuners and Floyd locking nut. But I decided to do something a little different when it came time to paint the headstock.

The original headstock had a random white, green, and black stiped pattern with the black Kramer waterslide decal. I really liked EVH's '82 Kramer "Auction" striped headstock - it's a pretty unique guitar he made early in his deal with Kramer. So with this as my model, I painted the new headstock and added two waterslide decals - Kramer and an Edward Van Halen signature. And it really looks amazing - especially up close. And except for the different color scheme, it looks really close to the original.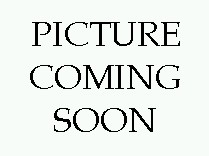 KRAMER 5150 HARD TAIL -3S Prototype-
Under construction...





KRAMER 5150 -Monochrome-
Hardly any modifications on this project. Glad I stumbled onto this guitar.

During the summer of 2014, I was scouring eBay looking for bodies, necks, parts, etc., that would eventually make up my Kramer 5150 and I happened to come across this guitar. It definitely caught my eye, as I actually had envisioned such a color scheme - a black 5150 guitar with white and silver stripes. So basically black replaces red and silver replaces black from the original. Really cool colors. And the reason I pulled the trigger on this one was the quality of parts the builder used, and the amazing price.

What it came with: Musikraft maple neck, KnE poplar body, Schaller tuners, Floyd Rose Special, EVH Frankenstein pickup, eye bolt strap hooks, Floyd allen wrench holder, Kramer headstock waterslide, and MXR knob. And the killer paint job.

What I changed: I replaced the Floyd Rose Special with a real chrome Floyd Rose. I added a stainless steel Big Block and a black EVH D-tuna, and it rests on my standard 1976 quarter design. I used the Special for something else, so a win there. I also swapped out the Frankenstein pickup with the new Seymour Duncan 59/Custom Hybrid Trembucker, and I even added the white tape around it. I did the pickup switch to get the new Duncan Hybrid, and to get a proper-fitting F-spaced humbucker in there. I saved the extra Frankenstein pickup for my Kramer EVH 82 Baretta project - another win. I removed the eye bolts and went with real Schaller straplock buttons, and I ordered a custom Kramer 5150-M neck plate. I also replaced the vintage pin jack with a larger hole and a sturdy black football jack plate and Switchcraft jack.

Last but not least, I replaced the standard red 5150 body decal the builder used with a silver reflective sticker, and replaced the two red stars (body & headstock) with black stars. I also aged the body and headstock just a bit to give it a nice broken-in feel.

And that was it. I love the Duncan 59/Custom pickup and the guitar looks killer with the alternate 5150 color scheme. I wish all my "projects" were this easy!

September 2014





KRAMER 5150 PACER
Here's another off-the-wall 5150 model where I was able to recycle more Kramer Focus wood.

This project came about after thrifting an '85 Focus 2000 body and an '84 Focus beak neck, also from a 2000 model. I painted the body black, taped it up randomly, and then sprayed it white. More taping and a red coat, and I thought it looked pretty cool. For the headstock, I just sprayed it black and tracked down a silver Kramer waterslide.

The body decals were a lot of fun. I found someone selling an old Western Exterminator "Hammer Guy" sticker and thought that would look good on the body with a silver/black 5150 decal. I used the text part of the Western Exterminator sticker in the control cavity and placed a white VH vinyl sticker in the tremolo spring cavity. Everyone knows that Van Halen used the "Little Man"/hammer Guy logo for 1984 merchandise and as a stage backdrop for the 1984 tour. Even the current Western Exterminator site mentions this:

THE LITTLE MAN (Hammer Guy)

The Little Man first joined the Western family in 1931 when a Yellow Pages advertising representative came to Carl and Ray trying to sell a small ad, and promised the creation of a unique logo if a contract was signed. Carl and Ray agreed. And The Little Man was born.

In the decades that followed, he's gone from pest control man to icon. A frequent exterminator to the stars and to sitting U.S. Presidents, he's appeared in movies, been seen by millions of commuters along the Hollywood, Bayshore and I-405 freeways, and even toured with the 80's rock band Van Halen. Through it all, he's maintained a pristine sense of decorum that harkens back to the customer-oriented, service-friendly, bygone era in which he was created, and well represents Western's current service philosophy, too.

Today, he presides over our yellow fleet as well as our flagship Hollywood building, where his image is even embedded in the concrete. Like a favorite uncle, he takes care of life's little details. Dapperly dressed in his top hat, tails, bow tie and spit-shined shoes, he does it with a sense of effortless style-offering a warning finger of caution to ward off any pests, but carrying a large hammer representing the strong service that's at his fingertips.

For the hardware, I went with chrome Gotoh tuners and a Floyd wrench holder, a black Floyd R2 nut (chrome plates), and continuing with my Floyd plating removal, I went with an unplated black Floyd Rose. I thought a white humbucker would look good, so I found a used GFS Fat PAT (great pickup) and a matching white MXR Dunlop knob. And to top everything of, chrome Schaller strap buttons and an old chrome Kramer neck plate (#21508).

Besides all the painting, the only other hassle with this project was having to dowel and re-drill the Floyd posts, as the original holes were a bit stretched. That can be a tricky job and very unforgiving. But the guitar plays and sounds great, and certainly has that mid-1980s Kramer vibe.

September 2019





KRAMER 5150 TELE
How cool would it have been to have this one back in the late 1980s?

The Kramer Telecaster, as played by Motley Crue's Mick Mars back in the day, was not like your father's Telecaster. With the slanted humbucker, Floyd Rose, and banana headstock, it was an updated L.A. look for a classic guitar. And when I saw KnE's web site offering this alder body for $110, I started to get an idea.

In late 2008, I had purchased a thrashed, red Kramer Focus 6000 (the body ended up as my Kramer EVH 1225) that had a beat-up Floyd Rose, so combine that – along with the stock tuners – with a KnE body, I had a guitar going. For the neck, I saw a guy on eBay selling a new old stock (NOS) Warmoth Explorer neck for $200. And this isn't just any Warmoth neck. It's made of padauk wood with an ebony fretboard, pearl dots, jumbo frets, and routed for a top-mount R3 (1 11/16") Floyd nut. Excellent neck. And it doesn't require any finish!

For the pickup, I had been intrigued by some guy on eBay selling humbuckers with the name Sinbucker (or just SIN) and he had a model called the EVH PAF. Because the humbucker route on the KnE body is slanted, I didn't need an F-spaced pickup, so I ordered a standard, black Sinbucker EVH PAF for $70. I used an extra Carvin volume pot I had laying around, as well as an MXR knob.

When it came time to paint the body, I wanted something Van Halen-related, but original. Looking at some of the one-use, custom axes EVH had played on the 2007-8 tour gave me some ideas. I sprayed a couple coats of white primer and then sprayed it white. I taped it up with a pattern, and then sprayed it black. I also had picked up a 5150 decal – the one EVH used on his EBMM in the 1990s, and placed it on the body. I then sprayed everything clear and it came out okay, but with a couple of drips that I had to wet-sand out. And painting the headstock face was a pain, as padauk is a very porous wood (think mahogany), so I had to apply several coats of filler first. But it turned out quite well and I even had an old Kramer decal that looks good on there – along with 5150 rub-on numbers.

Because the Floyd Rose had some pits and some rust, I took the whole thing apart and sanded it down – in some places to the nickel plating over the steel. I did replace the fine-tuner screws and string lock saddle screws, but the fine sanding on the bridge and saddles gives it a brushed chrome look. And the R3 Floyd Rose locking nut that I used was a bit of a relic, too, in that a lot of the chrome had peeled off. So basically, while this guitar is not a relic project, the Floyd Rose tremolo and the pickup are aged. Lastly, I grabbed the Kramer neck plate from the aforementioned Focus 6000 (future Kramer EVH 1225) and I was all set.

I wired it up and the SIN humbucker sounds just as good as the official EVH Frankenstein pickup. Nice tone. The neck plays great and it looks like a 1980s L.A. rock guitar. Too bad it's not 1987.

June 2009

UPDATE: March 2017

My latest kick is taking old, pitted, and rusted out Floyd Rose base plates and using my Dremel to take off the chrome plating right down to the bare steel. The Floyd looks good with the matte steel finish and it's actually kinda fun and easy. So since the Floyd on this Tele fit the description of "old, pitted, and rusted out", I went ahead and performed this little modification.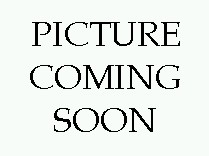 KRAMER EVH 5150 BARETTA
Under construction...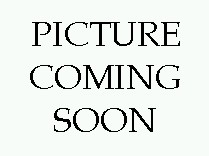 KRAMER EVH FRANKENSTEIN 5150
Under construction...

a fan's mash-up of the Frankenstein and the 5150 (1 2)


See other Kramers:

Kramer Projects
Van Halen Kramers - Inspired By
Van Halen Kramers - Tributes

And...

Ernie Ball Music Man EVH 5150
Fender EVH 5150 Stratocaster




previous story back to the BEHIND THE GUITARS page next story