Last Meals by R.A.Barrington~Part Two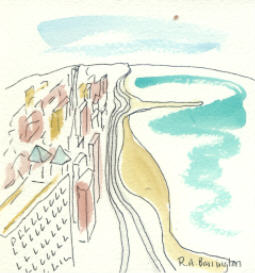 https://www.angelfire.com/blues/lastmeal/index.html
thatartgirl@altavista.com

Last meals come in other forms too.
I told Doc that I was feeling rather worthless.
"No." he snapped, "We need artgirls now more than ever." He really got angry and said that he would not allow "them" to steal it away from me. "Not many people in this world shine as brilliantly as you do."
To help me get over my fear he took me to the Signature Room on the 95th floor of the John Hancock. "Paint it." he said.
And I did.
These are my little 10-second sketches. I gave one to the maitre' de, one to the wine steward, another to the waiter. I was spreading my love.
The first one is looking north, LSD Drive.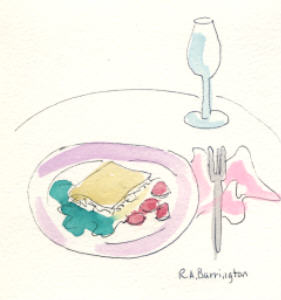 Onion tart with cherries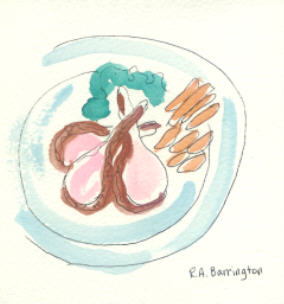 Rack of lamb with baby carrots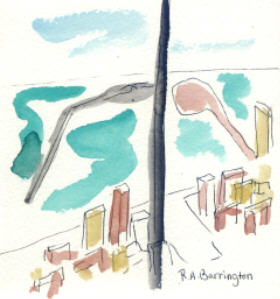 View looking east toward Navy Pier.
Doc says these sky-high restaurants may not exist anymore with the terrorist threats. He wanted me to see Chicago from the top of the world. He thinks artists need that. He is right. Thank you!