Ghost in the Machine
Mood:
surprised
Topic: Casino Avenue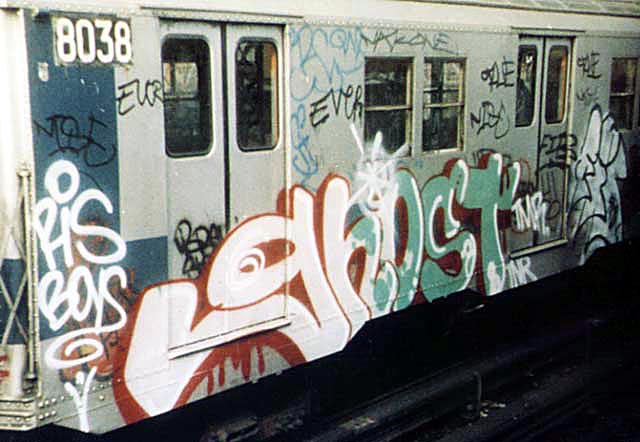 I know it's actually in itself a compliment that someone should want to, but does anyone else feel like someone's walked across your grave when you notice that someone is busy reading your archives?
[Pssst! The whole blog is archived in text format over to the left, without comments or that annoying sitemeter box that takes an age to load - if you prefer to download, read it offline, and in the right order, my sitemeter won't prickle the back of my neck about it. :D ]
[ P.S. Before anyone gets para, there was more than one person reading. I was imagining them communicating: 'oh holy crap, she's moaning about her gf again' / 'here, look, she's posting up pictures of her dinner now' / 'man this girl likes taking photos of cats', etc ]
Turn Off TV Week ~ I'm spending a week living an imaginary life as a couch potato, to see if it's any more fulfilling.
Daily Selection: I might have watched ~
1. 7pm, C4, Russia: Land of the Tsars ~ Exploring Russia's royalty, beginning with profiles of Ivan the Terrible and Peter the Great. It's been becoming increasingly embarrassing that my entire knowledge of Russian history has been derived from watching the bloke cavort on Boney M's song 'Ra Ra Rasputin'. This must be corrected, and quickly, before anyone realises I was making it all up.
2. 9pm, C4, Sex, Secrets and Frankie Howerd ~ A look behind the public persona of the troubled comedian. I quite like finding out that all the big comedians are manic depressive paranoiac lunatics - it makes me feel better about the jammy bastards finding it so easy to crack a joke. Howerd should be particularly good - sixties era, he should have an anecdote or two about Hancock, Sellers, Sid James and the like.
3. 10pm, C4, Rod Hull: A Bird in the Hand ~ Documentary profiling the turbulent life of Rod Hull, who with his anarchic emu puppet, became a top-ranking star of British showbusiness and a multimillionaire. The programme details both his enormous success and his subsequent downfall, and the life he led before his premature and tragic death. See what I mean? A premature and tragic death. What more could we ask of a family comedian?
I had an emu puppet toy as a kid - the thing is meant to go for anyone at the throat as Hull tries to hold a conversation. Brilliant. There IS no other toy that licenses - nay, encourages - you to viciously attack and punch other kids and even (especially) adults. Not to do so is to desecrate the spirit of the puppet. My dad rued the day I got that damn bird. And Rod always had a better fake plastic arm than any mere ventriloquist.
Verdict
: Well, I'm stunned. Stunned that there's actually anything at all watchable on any of the five channels on a Saturday night, in an era when even the broadcasters admit the programming on offer is so execrable that the vast majority of viewers are renting a dvd or replaying a video. And it's all from channel four, the minority taste channel that tried to become populist, missed, and just became supine. Well done, mate. Still not unmissable, though.