April Revisited
Topic: Lactose Incompetent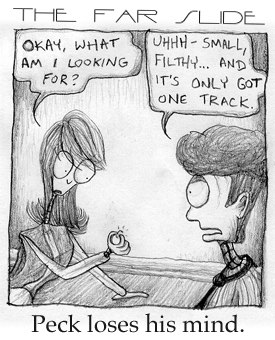 Do you know what? There are posts I forgot to put on the blog way back in April. I was feeling better tempered then. Happy Easter.

A Thursday in April:
Visited the Ritz to see the head honcho on the door. Many enjoyable chats ensued with chaps in full uniform - white gloves through their epaulettes, pillbox hats - people who'd worked there for thirty seven years. Listened to tales of opening doors for the Queen, for Thatch, of turning celebs away for the crime of wearing jeans, and took tea with the head waiter in the Palm Court. Honcho arranged for me to take a tour of the rooms - it was taken as a given that I'd be curious - who wouldn't be? Most suites at the bottom end of the price range were as large as my flat, frankly, and although Green Park is a depressing vista, gold bidet taps would help soothe the disappointment, I'm sure. I didn't get to see the #1,900 a night Berkeley Suite, but was assured that the gold leaf on the walls and ceilings was both real and a bugger to clean.
I also wandered into IBM's training centre on the way home, to be reassured that all the hardware that my bosses have spent #50K on last year is of 'limited functionality'. Cue bitter laugh, and forgiveness felt towards Sarcastic IT Guy, who hasn't fixed my PC since last January (I fell behind on my toadying duties).
In the evening, continued a row over keys by phone with Tybalt, while going out to what looked to be a junior doctor's pub in London Bridge, if cheaply cut M&S suits are anything to judge by. Did perfectly well for hours then fucked it all up by binking dreer. Dammit. Funniest line of the evening (that appealed particularly to my massive self absorption, of course) "Are you exceptionally girlish and flirtatious, or are you drunk?"
Repeated this line to Toulouse on Saturday, accompanied by impersonation of self in the moments before said line; "for a moment there you looked like Vanessa again". Not sure if this is a good or a bad thing, or just shows that I never go to Paris without getting wrecked.

Best Blo'te of the Day So Far: Smacked Face
"Shut up! Shut up! Shut up, all you armchair pundits and office commentators. I don't want to hear about this bloody game any more, do you hear? Listen to yourself, weedy, wacky guy in the Christmas jumper - like as not, you haven't even seen a football since compulsory sports at school, you do not have the right to comment on anything of a physical nature. And you, braying public school bore, stick to the rugby and memories of group buggery, and shut it! You are all so tedious it's a miracle you haven't sent yourselves to sleep."