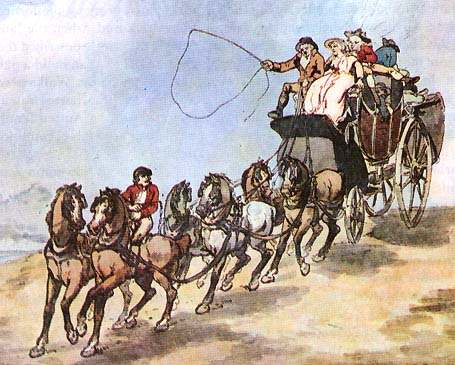 The Progeny of John Ellison
John Ellison came to Cocke and Greene Co. Tn. from Pennsylvania. He settled in Del Rio, or the old Fifteenth, near where Clark Ellison lives now. John Ellison 74 born in Pennsylvania in the 1850 Greene County, TN census, listed with wife Louiza 74 born in Virginia. John received several land grants, which he started dividing up around 1822, through 1839. Each of his sons received fifty acres, except Peter, who received land in Rhea Co. Tn. for fighting in the War of 1812. He moved there after his marriage to Susanna Sharp in Newport in 1819. The other sons stayed in Cocke County. Their names were John Jr., Martin, Michael and Jacob. There may have been other sons, and also daughters, but due to the fire at the Cocke County Courthouse the records were destroyed. Land records were found in Nashville Archives, listing John Ellison and some of his sons. Martin marrried Mary ? and was in Sevier County, Tn. in 1860
Michael married Hannah Cleary. Their children were 1. John born 15 Feb. 1830 married Judith Carolyn Clark. 2. Abraham born 6 Mar. 1832 married Susan Abel (see below). 3. * William born 1834 married first Matilda Messer, dau. of Thomas and Mary Price Messer. Thomas and Mary married on 12 Feb. 1823, in Haywood County, North Carolina. Mary Price Ellison was the dau. of Richard Price, Jr. William and secondly Emaline Russell. 4. Harriet Jane Ellison (Photo) born 22 Oct. 1837 married Joseph Barrs Hood (Photo) in 1855. Joseph was the son of Allen Hood 5. Issac Ellison born 1840. 6. Mary Emaline born 1832 married Samuel Bible 4 Aug. 1860. 7. Peter born 1848.
Michael Ellison died before 1870 and his widow Hannah and four of her children and their families moved to Texas and settled in Burnet County near Austin. Their names were Abraham, John, Harriet Jane and Mary Emaline. A descendant from Texas said they came down in covered wagons. George Ellison started with them but turned back. His brother John, and his family continued on.
***Note***Michael Ellison was listed in the 1850 Cocke Co., Tn census. The census either was given the name Allison or incorrectly spelled it Allison instead of Ellison.
Excerpts from a letter written by W.J. Wredman of Jefferson, Indiana to cousin John Butler of Bear Creek, Cedar Colorado on October 1, 1889 Elisha Ellison is broken in health and is not able to work. Minerva has lost one eye and is otherwise ailding. They have a son who has lost his sight. He is a young man Newton by name, they are in a bad fix. They have 2 sons married and in Oregon, one daughter married and lives near Dayton, Rhea Co. End excerpt. Notes from Edna Clacks website
Elisha Ellison, son of Peter Ellison (1795- 1850) and Susannah Sharp Ellison, is the husband to Manerva. They are buried in Ten Mile Cemetery. He was in the Civil War and became sick when he was captured at Ft. Donelson and after some time sent home. Apparently he never fully recovered from his ordeal. Elisha and Manerva actually had 9 children, more than mentioned in the letter. There were two who went to Oregon, after going to Texas and not liking it there. James Franklin Ellison and Thomas J. Ellison went to work in the growing logging industry. Tom died in 1899 and his wife and children returned to Tennessee. "Frank" stayed. Frank was my great grandfather. They have said that there was some Cherokee blood somewhere along the line, and it must be from Phebe Butler's side. Frank said he was part Indian, and we've recently been in contact with a cousin in Spring City, TN who is also a descendant of Frank. He apparently got a young lady pregnant and then left for the '"tall timber", sometime after 1885 which is when he married Alice Riggs, so to speak. This lady was Elizabeth Collins and she told her daughter, Cordelia (I think!) b 1884 that the father, an Ellison from Meigs Co, was part Indian. Frank came from Meigs County, TN to Lane County, OR sometime in the 1890's. He worked in the Logging camps. Frank left for Texas but didn't like it there and went to Oregon, in 1888, to work in the growing lumber industry and settled in Douglas and then Lane Co., OR. Frank married Catherine when he was 72 and she was 18. Father: Elisha Ellison b: 17 Aug 1830 in Meigs Co., TN Mother: Minerva Butler b: Jan 1837-1838 in Meigs Co., TN Marriage 1 Elizabeth Collins Change Date: 4 Nov 2000 Children Cordail Ellison b: 10 Oct 1884 in Meigs Co, TN Marriage 2 Alice Riggs b: 25 Jun 1867 in Memphis, TN Divorced: Y Married: 12 Dec 1885 in Meigs Co, TN Change Date: 31 Jul 2001 Children: John"Elmer" Ellison b: 5 Sep 1887 in Meigs Co, TN Iva Remyl Ellison b: 1890 Rodney Earl Ellison b: 1 Oct 1893 Walter D. Ellison b: 11 May 1895 Clyde Ellison b: 1899 in Douglas Co., OR Thelma Rachel Ellison b: 11 Feb 1901 Herman Hoil (Hail) Ellison b: 1903 in Cottage Grove, OR Marriage 3 Elizabeth Catherine Steele b: 15 Apr 1913 in Northwood, WA Married: 8 Jan 1932 in Eugene, OLane, OR Change Date: 30 Nov 2000 Children: Richard Franklin Ellison Floyd Arthur "Bill" Ellison John Houston Ellison b: 28 Nov 1940 in Springfield, Lane, OR James Glenn Ellison Charles Marion Ellison b: 5 Jun 1945 in Springfield, Lane, OR Elisha Sharp, Susannah Sharp Ellison's brother was shot dead by Isaac Knight because Elisha did not return stolen tools by the Rebel outfit that Elisha commanded. The old west has nothing over Rhea/Meigs County of Tennessee! Sue Ellison Collins (no relation to Elizabeth Collins!) end Edna Clacks notes
*PhotoWilliam Ellison-born June 1834-died 1903. William was the third son of Michael Ellison and Hannah Cleary Ellison. He was born near Del Rio. Cocke Co Tenn. and lived in that area in his youth. He later moved to the Grassy Fork area near Hartford, and farmed and ran a grist mill. His first wife was Matilda Messer, daughter of Thomas and Mary Price Messer. They had six children, three boys and three girls. Mary Jane Ellison was the oldest, born 11 Sept. 1857-married William N. Manous 4 Feb. 1880. She died 18 Feb. 1927. John Elbert Ellison was the second child, born May 1859-married Martha Ann Hall 25 June 1877. Death date 1941. Isaac Ellison was the third child, born July 1862. He married Lucy Henry 7 Feb. 1887. Hannah Rebecca Ellison was the fourth child born 6 March 1865 and married James Oliver Bullington 13 Jan. 1881. She died 27 Apr. 1933. Peter was the fifth child, born Sept. 1869. He married Jane Caldwell Rollins? on 23 Jan. 1892. He died in 1945. Emeline Ellison was the youngest child, born 3 June 1873. Emeline Ellison had a son by a man with the surname of McMillan the year before she married Samuel D. Hall. Emeline's son, William Isaac Ellison, was born in 1894 in Hartford, Cocke Co., TN. When she married Samuel, William Isaac [Bill Ike] went to live with Emaline's brother, J. Peter Ellison, who reared him from that point on. Sometime during the autumn of 1911, Bill Ike married Rhoda James (b.1892 Hartford, Cocke Co., TN). They reared nine children, one of whom was Keppy Ellison. Keppy was born on January 21, 1919 in Hartford, TN. Bill Ike Ellison died in 1948, and Rhoda James Ellison died in 1971. They are buried in the Clark Cemetery in Hartford. On November 8, 1943, Keppy married Dorothy Jane Lunsford (b.3/26/1921 Del Rio, Cocke Co., TN) and reared one child, Roger Ray Ellison. Roger was born on April 2, 1947 in Newport, TN. Keppy Ellison died on October 22, 1999 in Johnson City, TN, and Dorothy Lunsford Ellison died on February 3, 1997 in Greeneville, TN. They are buried in Greenlawn Cemetery in Greeneville, TN. On June 11, 1971, Roger married Shelia Joyce Tarlton (b.12/21/1947 Greeneville, TN). They reared two children: Christy Kay Ellison (b.11/26/1974 Greeneville, TN), and Courtney Lee Ellison (b.1/4/1978 Greeneville, TN). She married Samuel D. Hall on 31 Jan. 1895. She died 13 May 1926. William Ellison wife ,Matilda, died in 1877,leaving him with four young children still at home. In 1880 he married Emaline Russell. Children of the marriage were Nancy Catherine "Kate" born 6 Aug. 1883, married John Reuben McGaha 3 July 1900. She died 18 Jan. 1935. The second child was Sarah E. "Sally" born 22 July 1888. She married Adam Black on 21 March 1913. She died 4 Nov. 1965. The third child was Lettie Cordelia, born 22 May 1890 and married Joseph McGaha 16 Aug. 1912. She died 31 May 1975. The last child was Arthur Ellison born 29 March 1894 and married Bonnie Rogers on 30 May 1919. He died 11 Jan. 1970. Emaline Russell Ellison died 25 Dec. 1933.
George Ellison, son of Jacob and grandson of the first John in Cocke Co. was born April 1823 in Del Rio, Tn. He married Nancy Jane Pack about 1852, and had one son, James. Nancy Jane died and he married Royal Sweeten. She died 7 Dec. 1942, and is buried with her husband on Wolf Creek. Cannon Ellison, born 30 Mar. 1860, married first Reen Varner 13 Aug. 1885, second Willowdean Turner in 1923. Stephen, born 6 Nov. 1866, married Elsie Pressley 6 Apr. 1895. Stephen died 3 Sept 148- Cannon died 14 Dec. 1931. Joseph A. Ellison born 23 May 1870 married Sarah Jane Grooms 7 July 1897 died 22 Mar. 1945. John born 11 Feb. 1874 married first Toka Woody 23 Mar. 1899 and secondly Samantha R. Haynes 14 Sept. 1907. John died 4 Nov. 1953. Swann L. Ellison born Oct. 1877 died 9 Dec. 1956 married Maggie Woody 19 July1903. Ellen was the last child born 11 May 1882 married 11 Aug. 1902 William Woody. She died 30 July 1951 in Clinton, S.C. where whe had gone with her family about 1912. Her brothe Joseph A. Ellison moved over to Madison County, N.C. about 1892, where he raised a large family. He took his family to S.C. in 1910 to work the cotton mills because times were so hard on the farms. His father, George, stayed in Cocke County and he and his other sons ran a lumber mill. They sawed wood for the railroad to be used on their trains. George was a big man, about six feet four inches tall, and his wife was small enough to walk under his arms. George and his wife Nancy both died within a week of each other in 1905. They are buried in the Ellison Cemetery, near Del Rio, along with his father and mother, Jacob and Esther, and several other Ellisons. There are many Ellison descendants of George and Nancy Ellison living in Cocke Co. Tn, as well as South Carolina, Florida, California, Texas, Utah, Indiana, Washington and Idaho. Some descendants in Cocke Co. are Cecil, Pearl, Minnie, Mary, Velma, Bertha, Opal, children of Steven Noah Ellison. Other are Leroy and his children, Vickie Lee, Tammy Kay, Leroy, Jr., and Clayton Darnell Ellison. Cannon Ellison has a son, William and a daughter, Arlie and many grandchildren there. Three daughters of Swann L. Ellison live in Morristown, Tn. One other grandson of George lives there, named Jacob (for his great-grandfather. Also Mell E. Shelton is a granddaughter.
Abraham Ellison, second son of Michael Ellison and Hannah Cleary, was born 5 Mar. 1832, Del Rio, Tn. He married Susan Able (see below) 20 Oct. 1857, and they had one son before Abraham went off to fight in the Civil War. The son`s name was Joseph, born 1859, and died before his father came back from the war. Abraham enlisted in Co. K. 8th Tennessee Regiment, a Union Regiment and served until 1863. He later received a pension for his service. After the war when he returned home to Cocke Co., he farmed for about ten years, then he went with his mother, brother, two sisters and all their families to Texas where they remained the rest of their lives. Abraham`s children were Hesikiah, born 17 Mar. 1865, in Del Rio, Tn., Judith Sophina, born 15 Apr. 1868 in Del Rio, John, born 31 Aug 1871, Del Rio, then Abraham took his family to Texas, where three more children were born in Burnet Co. Abraham, Jr. born 23 Dec. 1877, Malinda, born 6 Aug. 1880 and last was Julia born 2 Nov. 1884, died 14 Jan 1900, at age sixteen. Abraham died 25 May 1921, and his wife Susan died 9 Oct. 1907. They are buried near Austin Texas. Their oldest son, Hesikiah married Alice Gage, 1 Jan. 1891 in Llano Co. Tx. Judith Sophinia married Franklin Clinton, 24 Apr. 1886, John married Ella E. Ripley 15 Mar. 1893. The next son, David Green married Rose Ann Inman, 26 Oct. 1901. David G. and Rose Ellison had two known child: Clarence C. Ellisa(i)n born 25 July 1906 married Dora Lillie Munro, and the second child was Minnie Mae Ellison 1916-1988 married TA Galbreath 1911-1970 born in Mason Texas and died in Brady Texas son of William Matthew Galbreath 1885-1967 born in Milam County Texas and died in Mason Texas. One known child-Lester William Galbreath 1946- living. Lester has a webpage
Abraham, Jr. married Mary Ellen Rowland 4 Feb. 1903. Malinda married George M. Clinglan, 6 Dec. 1902. There are many descendants of Abraham Ellison in the Austin area. Some of them spell their name Elliason, but they are the same Ellisons from Del Rio,Tn. Susannah Abel was born July 22, 1842, in Greene County, Tennessee, the daughter of Hezekiah Abel and Mary Thornburg. Susannah married Abraham Ellison, son of Jacob Ellison and Hannah Cleary.
Susannah died October 9, 1902, in Burnet County, Texas. Children of Abraham Ellison and Susannah Abel
1. Hezekiah Ellison, b. Mar 17, 1865, Cocke Co, TN; d. Oct 19, 1941, TX;
m. Nancy Alice Gage on Jan 1, 1891
2. Judith Sophinia Ellison, b. Apr 15, 1869, Cocke Co, TN; d. Dec 23, 1941; m. Frank Clifton on Mar 17, 1886
3. John LaFayette Hillary Ellison, b. Aug 31, 1871, Cocke Co, TN; d. Apr 5, 1944; m. Ella E. Ripley on Mar 15, 1893
4. David Green Ellison, b. Oct 10, 1873, Burnet Co, TX; d. Oct 28, 1949 m. Rose Inman and Callie Smith
5. Abraham Ellison, Jr., b. Dec 23, 1877, Burnet Co, TX; d. Aug 17, 1951; m. Mary Ellen Rowland on Feb 4, 1903
6. Linda Ellison, b. 1880, Burnet Co, TX; d. 1958; m. George Clingan
7. Julia A. Ellison, b. Sept 23, 1884, Burnet Co, TX; d. Jan 4, 1900, Burnet Co.

George W. Ellison & Rebecca Cooper
George W. Ellison was born in Georgia 10 May 1855 and came to Cocke Co. in his youth. He was the grandson of John Ellison, Jr. and great grandson of John Ellison Sr. who came from Pennsylvania. His mother was Louise Ellison and for a while they lived in Sevier Co. Tn. Louise inherited land near Del Rio and George settled there. He married Rebecca Cooper 20 Jan. 1884 in Newport, Tn. They lived in Cocke Co. on what is called the Old Fifteenth. They had thirteen children: Bertie Mitchell, born 10 Oct. 1885, married Lissia Click. He died 23 June 1966. The next child was Lillie May, born 28 Mar. 1888, married Johnnie Pack-she died 3 Jan. 1958. Elizabeth was next, born 7 July 1890, died the same day. Hattie Bell was next, born 11 Dec. 1894, married Wesley Metcalf. She died 7 Oct. 1963. Sarah Jane was next, born 26 Aug. 1897. married Eliza Tucker-she died 10 Nov. 1971. Next was Katherine Marie, born 29 Jan. 1900, married Jessie Pack is still living (1992). Helen Alice was born June 1902, married Wesley Cook. She is still living (1992). Clealand Artis was born 18 May 1904, married Vesta Shelton. He died 19 Feb. 1973. Next was Mary Emily, born 29 Aug. 1906, married Carl Odell. She died 19 Jan. 1983. George Thomas Ellison was born 30 Apr. 1909, married Zona Click. He died 1 Apr. 1968. Wesley Clark Ellison was born 7 May 1910, married Ethel Caldwell. Still living on the old Ellison homestead near Del Rio. The last child born to George W. and Rebecca was Gertrude born 11 Sept. 1912, died 8 Sept. 1914. Most of the Ellisons stayed around Del Rio all their lives and are buried there. George W. Ellison died 15 Jan. 1942, and his wife, Rebecca, died 23 Feb. 1958. Joe Jr. was their second child born 10 Aug. 1924. He married Mary Lynn Holdway. Their children are Ronnie, Diana and Desiree. James, born 4 Feb. 1927, married Eloise Sneed. They have three sons, Johnny, Richy, and Michael. Mary Nell was born 2 May 1931 and married Fred Douglas. Wanda is their only child. Joe and Ethel owned a large farm where they raised crops and milk cows to provide for their family. The children were taught to work and help with the chores. Joe was a deacon, Sunday School teacher and charter member of the Centerview Missionary Baptist Church. Ether was also a member of the same church where she taught the beginner class. Ethel passed away on 20 Apr. 1979. Joe then made his residence with his daughter Mary Nell and son-in-law, Fred until his death on 24 Feb. 1985, They had 8 grandchildren, 5 great grandchildren and 2 great-great-grandchildren. All grandchildren are residents of Cocke County with the exceptions of Dr. Virinia Fitch, Associate professor at Akron University and Desiree who lives in St. Petersburg where she practices law.
Joseph Aaron Ellison (see photo) and Sarah Jane Grooms (see photo) caption of photo reads---Mrs. Jane Ellison observes 81st birthday. A birthday dinner honoring Mrs. Jane Ellison on her 81st birthday, Jan. 10, 1955, was given at her granddaughters home, Mrs. David Smith. Mrs. Ellison came to live in Percolet Mills in 1913, and worked in the mill until retirement age in 1943. Her Christian Spirit and loving manner has made her a favorite among Pacolet`s stand-bys. She has 8 children-Will, Hubert, Loyd, Homer, Howard and Mrs. Cenie Dulin, Mrs. Bob Moore--all living in Pacolet Mills except Howard who lives in Clinton. She has 30 grandchildren and 58 great grandchildren. She resides with her daughter, Mrs. Cenie Dulin.
Joseph A. Ellison, son of George Ellison and Nancy Holland was born 23 May 1870 near Del Rio, Tn. and grew up there. He farmed with his family, and worked some at the saw mill his father ran. When he was twenty-one, he met Sarah Jane Grooms, who was from Madison Co. N.C. They were married in Cocke Co. 7 July 1891, and they lived there for awhile, then they moved to Madison Co. wher Sarah Jane`s parents lived. They were William Anderson Grooms and Cordelia Willis. William Anderson father was killed by Rebel Scouts on Mount Sterling, during the Civil War, leaving a wife and six children. Joseph and Sarah Grooms Ellison lived in Madison Co. for about eighteen years, and had eight children there- six boys and two girls. Their names and births were 1. William born 31 Mar. 1892, died 16 Nov. 1965, married Elizabeth Winstead 11 Oct. 1914. 2. Louella, born 4 Mar. 1893, died 6 Aug. 1978, married Robert Moore 20 June 1914. 3. Charles McKinley born 5 Apr. 1896 died 29 Oct. 1983, married Nancy Ellen Coggins 31 Dec. 1915. 4. Cenie Ellison born 19 Apr. 1898 died Oct. 1959, married Suttle Dulin 16 Mar. 1921. 5. Hubert Ellison, born 12 June 1900 died 9 Mar. 1975 never married. He stayed in the Army 24 years was at Pearl Harbor when it was bombed. 6. Howard Ellison born 3 Mar. 1906 died 1 Nov. 1983 married Adelle Gibson 2 Dec. 1926. 7. Lloyd Ellison born 8 Aug. 1908 died 5 Sept. 1970, married Jeanette Pettit 7 May 1937. 8. Homer Ellison, born; Nov. 28,1902; death Nov. 30 1975. Homer was married to Mae Nease , born Oct 8 1902, death; Jan. 1981. they had 4 children.; 1. Claude Ellison born  Feb.24, 1924; 2. Earnest Ellison born Sept. 4 1927 3. Wayne Ellison, and 4. Wilburn Ellison, birthdates unknown. Claude Ellison married Esther Pearl Bedgood in the early 40's. they had 2 children; Dorothy Diane, born May 14,1944; and William, birthdate unknown. Dorothy married Billy Appier and had 3 children. Jeffrey Allen Appier, April 6 1962, Vicki Lee Appier, Feb. 17 1964, and Lori Elizabeth, May 9, 1965. Jeffrey has one son, Trevor, age 6?, Vicki has 5 children; Timothy Lee Moulton,7-16-1981, Jonothan Ford Moulton,9-6-1982; [ by 1st husband, Timothy Dean Moulton.],Victoria Raye Harrison, 7-2-1991, Jeffry Bernard Harrison, 11-12-1992 , and Abbigail Mckenzie Harrison, 1-21-1997, [with second husband, Bobby Harrison]. Vicki has 2 grandchildren by Timothy Moulton; Timothy jr., and Dean. 1 and 2 years old respectively.the last sibling is Lori, who has 6 children. Jamie, 16, Jennifer,13, Zachary, 11, Tracy,8, and twins , Joey and Emmily, 2. she is married to Larry Hein. Claude Ellison also had another child by his 2nd marriage to Bonnie ?. her name was Claudie Mae. All of these children were born in Madison Co. N.C., but moved to Spartanburg Co. S.C. in 1910 to work in the cotton mills. They all stayed there, and have many descendants in that area. The cotton mills faded away after the war was over, and many of the mill towns have become practically deserted except for a few of the older people who bought their homes, which had previously belonged to the Mill Company. It is depressing to drive through the towns which were once bustling with acitivity. Thankfully, other industries have moved in and younger generations can get jobs with them.

Pictured here are from left to right: Roy Ellison, Cennie Ellison Dulin holding David Smith, Sarah Jane Grooms Ellison, and Joseph Aaron Ellison. Taken possibly near Clingman's Dome in the Great Smoky Mountains National Park. Photo submittied by Tim Barker

Pictured here are standing left to right Louella Ellison Moore, behind Louella is Hubert, then Homer, Loyd, William,Howard, Charlie, in front of Charlie is Cennie Ellison Dulin. Sitting are their parents Joseph Aaron and Sarah Jane Ellison. Taken around 1945. Photo submitted by Tim Barker
          
Pictured here are Louella (left) and Cennie Ellison (right). Louella married Robert Lee Moore my Great-Grandparents. They lived in Pacolet, S.C. Louella was the daughter of Joseph Aaron and Sarah Jane Ellison. Photo submitted by Tim Barker
       
Charles McKinley Ellison and Nancy Ellen Coggins
Charles M. Ellison was born 5 Apr. 1895 in Madison Co. N.C. where his parents had gone to farm. They were from Del Rio, Tn., originally. Charles grew up as many farms boys did, working hard and doing without many things. He went huntings and fishing with his older brother, William, and occasonally went to school after the crops were laid. He picked up chestnuts in the fall and traded them for pencils, paper and other supplies. He said they had to get out early in the mornings to keep the hogs from getting all the chestnuts. In 1910 times were so hard, that Charles family moved to South Carolina to work the cotton mills. All the other children worked in the mill, and Charles said he got 25 cents a week from his salary. His father kept the rest to help feed the family. When Charles was a teenager, another family from Cocke Co. Tn. moved near them. They were Coggins. Sarah Jane Coggins and children, Harmon, Minnie, George, Ellen, JOhn, Della and Cordelia. They did not like the cotton mills, and went back to Cocke Co. Tn. but their daughter stayed on in S.C. and worked, her name was Ellen, and she married Charles M. Ellison on 31 Dec. 1915. They stayed for a few months in S.C., then went back to Hartford, Tn. to live where their first son ,Leonard, was born. Charles built a log cabin in Moore Hollow, and settled down to farm and work in the lumber business in 1918 when the Flu was rampaging. Charles and Ellen had twins, but they only lived a few days. This was very hard on Ellen, since she had the Flu also. Many people had died all around them. They survived all this, and in August of 1920, they had a little girl named Ruth. When she was tow and a half years old, they had another girl born Jan. 1923. Her name was Marjorie. When Marjorie was a year old, Charles decided to go back to S.C. to work in the mills again, so they packed up and left. They stayed until it was time for Ellen to have her next child, then off to Tn. they went again. This time Joseph was born Feb. 1926. When he was a baby, Charles had a chance to work for Union Pacific Railroad, so he moved to Utah, where they lived for over a year. The depression was starting by now, so Charles decided to move back to Tn. Their last child was born near Hartford, in the Oil Mission House in April 1928. His name was Heber Jerry Ellison, and when he was five months old, they packed up for the last time and went back to S.C., where they lived out their lives. Ellen died in 1960, and Charles in 1983. They are buried in Greenlawn Memorial Gardens, Spartanburg, S.C.
Ruth Ellison and Lawrence Robinson
Ruth Ellison, daughter of Charles M. and Ellen Coggins Ellison was born 19 Aug. 1920 near Hartford, Tn. Her parents moved to S.C. a couple of times, and then to Utah where Charles worked for the Union Pacific Railroad. They came back to Tn., where their last child was born 5 April 1928, and in Sept. they moved to S.C. for the last time. The depression was coming on, and Charles went work in the cotton mill in Spartanburg Co. S.C. As they grew older, they worked part time in the mill to help with expenses. Ruth took two years off to work full time, and graduated from high school in May 1940. She went on to collegee a year in Utah, and came home in May of 1941, where she met an old childhood friend, Lawrence Robinson Jr., they were married Aug. 14 1941. They are parents of six children, Lawrence Elliot (Larry) born 9 June 1942, married Brenda Seay. Their children are Lynn, Bryan and Amy. He married secondly Carole Osborne and their children are Michael, Lawrence E. and Jeffrey. They live in Washington State. Larry died 6 July 1985 of a heart attack. Lawrence and Ruth`s next child was Barbara Jane born 13 Jan. 1949, she married Phillip Adamson and their children are Larissa, Carissa (twins), John, Monica, Michael, Melinda, Russell, Lisa, Tamra and Jessica (ten children). They live in American Fork, Utah. Martha Christine was Ruth and Lawrence`s next child. She was born 1 Feb. 1951. She married Rondo Harmon Jr. and their children are Chari and Shane. Rondo is deceased. Martha married secondly Reed Hoover and their children are Ryan and Marcie. They live in California. Bruce Thomas Robinson, fourth child of Ruth and Lawrence was born Oct. 28 1942 and married Marilyn Hansen. Their children are Andielyn, Brandon, and Rachel. They live in Fort Wayne, Indiana. Edward Eric was the fifth child, born 3 July 1954. He married Gail Weaver and their children are Nicole, Natalie and Brooks. They live in Houston, Texas. Nancy Pamela was Ruth and Lawrence`s last child, born 23 Sept. 1955, married Royce Bybee. Their children are Shannon, Brady, Brook, Hayden and Aubree. They live in Orem, Utah. Ruth and Lawrence have 31 grandchildren and 7 great grandchildren. They are both retired and they do alot of traveling to visit their children and grandchildren. Ruth enjoys Family History research, and spends all of her spare time doing that. She will never forget her roots in Tennessee, and goes back qute often to visit. She is thankful for the mountains all around her home, which remind her a little of Tennessee.
A letter from Cousin Ruth to Rebecca
Sources: Census records and marriage records of Cocke Co., Cocke County and Its People by Joseph F. Ellison of Provo, Utah., Jane Adamson, Dora M. Ellison, Clark Ellison, Joseph F. Ellison, Bruce T. Robinson, Ruth E. Robinson, McGaha and Black`s Cemetaries. Records of William Ellison`s grand-daughter Rebecca Freeman Glenn. Records of Nancy Catherine "Kate" McGaha`s daughter Mrs. Rhoda McGaha Coggins. The info on this page from Rebecca Freeman Glenn`s personal papers.
ELLISON/ALLISON REUNION

  The Ellison/Allison Reunion will be August 2, 2003, 11 am at the Powell Masonic Lodge in Powell TN. The lodge is located near I-75 and Emory Rd in North Knoxville, TN. Anyone doing research on these lines should find the reunion very helpful for their research. During the last year several folks have had there DNA tested and found they have a common ancestor. For more information on the reunion you may contact Robert Ellison at rellison@utinet.net or Phone 865-281-0181.