AFFORDABLE PRIVATE & GROUP TENNIS LESSONS / INSTRUCTION / TRAINING
--Affordable tennis lessons, classes, training and practice for all levels and ages in the Los Angeles Metro area. Racket stringing offered as well.
---
AREAS COVERED:
---
Groundstrokes (forehand & backhand) :
Volleys :
Serve (slice, spin, flat, etc.) :
Basics (footwork, mechanics, placement, positioning, etc.) :
Psychology & strategy (results through effective, efficient thinking):
stroke analysis

I also offer affordable

Basically, how to put the fuzzy little ball where your opponent isn't and have fun doing so!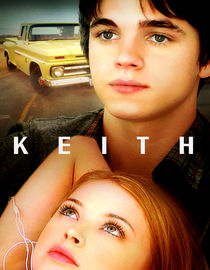 See the movie KEITH, featuring actress Elisabeth Harnois, whom I trained for her multiple tennis scenes (view on Netflix)
: A new way to hire local services

---
---
Hi, I'm Chris. I have over 20 yrs. experience providing tennis lessons/training/practice in the L.A. Metro area. My students range from aspiring junior champs to absolute beginners of all ages. I teach mostly in the Los Angeles Metro area, from Downtown L.A.-Echo Park, to Marina Del Rey to Hawthorne., but can also meet you at a convenient court location of your choice. Group lessons are another option, get some friends together and make it a fun event!


I played for the tennis team at California State University, L.A. on scholarship for the '96 and '97 seasons where I played singles and doubles. I helped my team attain a respectable national ranking and we faired well in the division II national playoffs both years. Prior to my career at Cal. State L.A., I played for the Glendale College tennis team for two years where I was named Most Improved first year and Most Valuable second year. Prior to this, I played tennis at Notre Dame H.S. in Sherman Oaks, CA. I began playing tennis in 10th grade...I got a late start. Within one year I made varsity and was named Most Improved Player, and my senior year I earned Most Valuable.


My point to this long winded bio. is to hopefully point out a pattern. It's never too late to start, for one thing. I also learned quickly how to play a winning, efficient tennis game. So regardless of whether your goal is to win some titles, get some exercise, or dust off your game just enough to beat player "X", I can help you get there as long as you're willing to show some effort and have a ball doing so!

Mobile Ph# 213.304.3704


Keep swingin'!
Email: chris.pelsor@gmail.com