What do sharks like to eat with their peanut butter sandwiches?
Answer


Try this great recipe!



Easy Pumpkin Cake
Mix the following ingredients in a large bowl and pour into greased 9 x 13 pan:
6 eggs * 2 (16 oz) cans pumpkin * 1 1/2 cup sugar
1 can evaporated milk plus enough milk to make 2 cups

Sprinkle on top:
1 yellow cake mix, dry * 1 stick oleo, sliced
1 cup chopped pecans (optional)

Bake at 350 degress 55 - 60 minutes. Serve with whipped topping.

For more fun recipes, check out the following cookbooks
in Association with Amazon.com.

Makin' Muffins
Kids can become muffin experts as they create A-Is-for-Apple Muffins, Marble Twirl Muffins, Yo-Yo Yogurt Muffins, and many other tasty treats.
Just Desserts
And other treats that kids can do!

A First Cookbook for Children
Fifty-five simple recipes with related drawings to color.

Cooking With Children
15 Lessons for Children, Age 7 and Up, Who Really Want to Learn to Cook

Healthy Snacks for Kids
by Penny Warner
The recipe titles in this book are almost as yummy as the recipes themselves: Monkey Bars, Wiggle Sicles, Corny Pudding, Tomato Balloons.
The Little House Cookbook : Frontier Foods from Laura Ingalls Wilder's Classic Stories
by Barbara M. Walker, Garth Williams (Illustrator)
A collection of more than one hundred recipes, designed for cooks of any age, captures the true pioneer spirit, featuring dishes such as Long Winter Bread and Green Pumpkin Pie, based on meals described in the beloved Little House books.
Good 'N Healthy! (Teachable Moments Cookbooks for Kids)
by Jane Cabaniss Jarrell, Brenda C. Ward
Being kind to yourself, kind to others, and kind to God's creations are just a few of the values kids will discover while creating healthy foods they love. This book is packed with ideas that are good for both body and spirit.
Gingerbread Houses
A Complete Guide to Baking, Building, and Decorating
Christmas Ornaments Kids Can Make



Search for hundreds of recipe books, including children's!





What do sharks like to eat with their peanut butter sandwiches?
Answer: Jellyfish!




For other neat stuff for kids, visit

The Christmas Kitchen
Create holiday memories!
Small Faces
SmallFaces has over 30 different creative designs for children young and old!

Featured Recipes & Riddles used in the past can be found here.

E-mail your favorite recipe and riddle to Kids in the Kitchen.
This page will change, and we may use your ideas!
Bookmark this page and visit often!

This site has been visited by cool kids of all ages!
LE FastCounter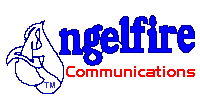 Angelfire - Easiest Free Home Pages