CRYSTAL SHARK 'MEGADOLON' (TTS MEDIA MUSIC)

The German band CRYSTAL SHARK released their debut 'Downfall of Eden' at the end of 2000, which is now followed up by 'Megadolon'. The band is playing typical German Metal, which means in the style of ACCEPT, RUNNING WILD, SAXON, STEELER... The production is very good, and fans of this genre will love this band a lot. Highlights are "Flame of life", "Time after time" and "Destination unknown", 3 catchy faster melodic Power Metal tracks a la HELLOWEEN. The rest is typical German Metal a la UDO, RUNNING WILD, GRAVE DIGGER, SINNER, with "Born dead" being an ACCEPT clone. You either love it or hate it. Fans of 80s orientated German Metak will dig this for sure. Don't mind the opener "Maelstrom of hate" which is pure Thrash Metal. What remains is definitely a quality CD here. More info at: http://www.tts-media-music.com

(Points: 8.0 out of 10)


AFTERMATH 'NATURAL DESTRUCTION'
(ESCAPE MUSIC)

AFTERMATH is a band from New Jersey, with a release on the English label ESCAPE MUSIC. This is definitely a quality release, with excellent musicianship and a big sound/production, but still not all the songs are really convincing. A lot of the 11 included tracks are just nice late 80s groovy melodic rockers a la WINGER and WARRANT. The standout tracks are the 3 ballads "Lovin' you", "Behind these eyes" and "Pain of the memory", all 3 very strong Power Melodic Rockballads a la DAMN YANKEES and NELSON. These 3 songs show AFTERMATH at their very best, with outstanding hooks and catchy choruses, so let's hope a future CD will also see such strong melodic rockers, because the remaining 8 rockers on this CD offer now not much to call it sensational. Nevertheless, fans of good old American Melodic Rcok will like this album a lot I think.

(Points: 7.5 out of 10)


BACKSLASH 'PRINCESS OF DISHARMONY'
(TTS MEDIA MUSIC)

The German Female Fronted Melodic Metal band returns with their third CD 'Princess of disharmony'. The album continues the melodic metal style created on their previous albums, with the difference that this new record is their best effort, with a crystal clear production and lots of catchy songs. The music is comparable to HEADLINE and DORO, and most of the included 12 tracks are uptempo pieces, with as highlights "Hit me", "Waiting till the end", "Wake me", "River of darkness" and "Rising like a shadow". Fans of Female Fronted Metal should a.s.a.p. get this record! More info at: http://www.tts-media-music.com

(Points: 8.5 out of 10)

PHARAOH 'AFTER THE FIRE' (CRUZ DEL SUR MUSIC)

PHARAOH is a band from Philadelphia, USA, and they have released their debut on the Italian label CRUZ DEL SUR MUSIC. The band is playing pure 80s US Power Metal, and they do it quite well. Only the production and the lead vocals of singer Tim Aymar is not that good, but furthermore it sounds pretty nice. Most of the songs are uptempo, with as highlights the last 3 tracks, which even show a faster Euro Power Metal influence. In general, the band sounds like a good mix between MAIDEN and MANOWAR. Fans of real Metal need to check out this PHARAOH at: http://www.cruzdelsurmusic.com

(Points: 8.0 out of 10)

NARCOZE 'GENOMA' (CRUZ DEL SUR MUSIC)

Out of Brazil comes NARCOZE, a band formed in 1991, but 'Genoma' is their first album. Instrumental the band sounds very good, typical Italian Power Metal a la LABYRINTH, but unfortunately the lead singer spoils a lot here, because his voice is very raw and not suitable for this kind of music. He would have been better off with an ACCEPT type of act, but the Symphonic Power Metal of NARCOZE needs a melodic singer. Like I said, instrumental it sounds very good, and even the songs are quite good, but it's just that the lead singer is not right for the job, so I guess a future CD of the band should see a change in lead singer, otherwise I am not sure if this band will get a lot of attention, but be sure to check them out for yourself at: http://www.cruzdelsurmusic.com

(Points: 7.0 out of 10)

FRONTEARS 'COMMITER/VICTIM' (TTS MEDIA MUSIC)

'Commiter/victim' is the third CD of the German band FRONTEARS. I never heard their previous albums, but this new CD of the band is very strong and is definitely one of the better Prog/Power Metal releases from Germany lately. The songs contain big riffs and the Progressive Metal in general has a slight modern sound, but the choruses are all very melodic and catchy. Highlights are "Dreams of suicide" (fantastic uptempo melodic metal), "Sick love" (great faster uptempo Melodic Metal with a guest female singer, like HEADLINE), "Victims ballad" (great calmer ballad), "Love and hate" (fast uptempo Euro Power Metal), "I believe" (very good midtempo Melodic Metal) and "I am the one" (great Prog/Power). The guest female singer I was talking about is actually Heike Grebita from BACKSLASH, who sangs backing vocals on all the songs. So, what we have here is a great high quality melodic Prog/Power Metal release from yet another German band. More info at: http://www.tts-media-music.com

(Points: 8.5 out of 10)

AGENT STEEL 'ORDER OF THE ILLUMINATI' (SCARLET RECORDS)

The legendary Speed Metal band AGENT STEEL has released it's 2nd CD since their comeback in the late 1990s. In the 80s they played pure Speed Metal, which they probably invented, but nowadays a lot of things have changed. There's not much left of the original line-up, and musically the style isn't pure Speed Metal anymore, because the new album 'Order of the illuminati' (whatever that means!) is more sounding like a mix between the old AGENT STEEL (which is fast metal a la PRIEST) and newer sounds like Thrash and even Modern (Nu)-Metal bits here and there all throughout the album. Surely there's some good quality Metal on this record, on which you can even hear pieces of Classic AGENT STEEL, but in general it's just a reasonable Metal release which will not beat all the other 'better' records in the Metal genre.

(Points: 7.5 out of 10)


BROKEN ARROW 'ABYSS OF DARKNESS'
(SCARLET RECORDS)

From Italy comes BROKEN ARROW, a very good new Neo-Classical Metal act that features the likes of Nick Savio, who played in WHITE SKULL and is currently a member of VICIOUS MARY (released 1 album on FRONTIERS RECORDS last year). BROKEN ARROW is playing melodic Neo-Classical Progressive Metal that reminds me a lot of SAVATAGE in their heydays. Most of the songs are midtempo Melodic Metal, but towards the end the band throws in some faster uptempo Power Metal tracks in typical Italian style and actually these are the best tracks. I am talking about "The call", "Isaac story part 1" and "Isaac story part 2", all 3 great typical Italo Power Metal tracks a la RHAPSODY, LABYRINTH... However, most of the time, this CD is a good midtempo epic Melodic Metal record with a strong SAVATAGE orientated sound, of which my favourite tracks are "Abyss of darkness" and "The gothic line". Maybe this isn't as good as mentioned bands, it's still a good quality Melodic/Prog Metal record. Together with a big production by Lou Stefanini (DOMINE, SECRET SPHERE, LABYRINTH), this is a recommended Italian Metal CD!

(Points: 8.5 out of 10)

FEEDBACK 'ROCK MY SOUL' (POINT MUSIC)

FEEDBACK are coming out of Munich, Germany, and the most striking fact on them is that on this CD the famous 62-year old abbot primate Dr. Notker Wolf, who is the highest monk of the order of Benedictines worldwide, i.e. he is the "boss" of 25.000 nuns and monks (!) He joined the band for the studio recordings after he met Feedback at a summer festival where he was invited to jam some songs with the band on stage. The band itself has been existing for many years already, and their CD 'Rock my soul' is a 70s Classic Rock orientated album. The first 2 songs are the highlights here, because opener "My best friend" is a catchy uptempo melodic rocker (a la BONFIRE and DEMON DRIVE), while the big surprise is the AXE cover "Rock'n'roll part" which is done very nicely. The band has a good lead singer (called Oliver Olschewski), who reminds me of MICHAEL VOSS of CASANOVA, MAD MAX and DEMON DRIVE fame. Unfortunately the rest of CD is less Hard Rock and more 70s Rock with a Boogie Rock touch, not unlike STATUS QUO here and there, so not really interesting. The
only other interesting songs are the midtempo melodic rocker "Tell me why", the strong semi melodic rockballad "When fire burns" and closing track "Magic", an instrumental melodic rocker. I hope a future CD will rock some more, like the first 2 songs that sound really good, but like I said the rest is more STATUS QUO orientated. More info on FEEDBACK at: www.silberpfeil.net and e-mail them at: as@silberpfeil.net

(Points: 7.0 out of 10)

CARPTREE 'SUPERHERO' (INDEPENDENT)

'Superhero' is the first CD of the Swedish band CARPTREE. The band is playing typical British Neo-Prog in the style of JADIS and early MARILLION, yet slightly calmer and updated for today's standards. The songs are very melodic, and with a playing length of 60 minutes, this is unmistakable a recommended CD for fans of afforementioned bands. The absolute highlights are the fantastic Neo-Prog Rocksongs "Host us, graft", "Flesh" and "Lie down" (very much like JADIS). Fans of mentioned bands should check out CARPTREE a.s.a.p. and discover another sensational band in this neverending genre of Neo-Prog. More info at: http://www.carptree.com and e-mail them at: fosfor@carptree.com

(Points: 8.0 out of 10)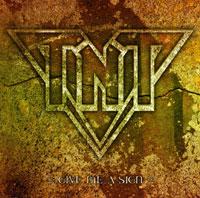 TNT 'GIVE ME A SIGN' (MTM MUSIC/SUBURBAN)

The legendary Norwegian band TNT has made yet another comeback and this time they sound better than ever! Their last couple of albums were very average 90s Metal orientated, but with 'Give me a sign' the band finally moves into melodic rock territory again. Lead singer Tony Harnell made 3 excellent WESTWORLD albums since the last TNT record 'Firefly', and you can clearly hear a WESTWORLD similarity here and there on the new TNT record. 'Give me a sign' is just a sneak preview of things to come, because this is just an 18-minutes counting mini-CD with 5 new TNT tracks, but it gives you a good idea of the new TNT sound. The production is huge and these 5 tracks alone blow away anything TNT has done since the mid 1980s.
Opener "Live today" is a very impressive strong uptempo melodic rocker in the classic TNT style. "Give me a sign" is the only weaker track on the CD. as this is a slightly modern orientated heavy rock/metal piece like TNT also did on 'Firefly'. "Satellite" then again is a very catchy melodic poprocker like TNT never did before, somehow reminding me of NELSON. Then comes the excellent melodic semi-rockballad "Hey love". The CD closes with the best track, "Destiny", which is a classy uptempo melodic metal piece that grabs back to the band's classic 80s records and brings back memories of the first two albums of EUROPE! Concluded, TNT is back for good this time, and we can now look forward to a very interesting full-length CD release later this year to be released on MTM Music.

(Points: 8.5 out of 10)


FARO 'DAWN OF FOREVER'
(MTM MUSIC/SUBURBAN)

FARO is a hot new band formed around lead singer Chitral Chity Somapala (the Sri Lanka born singer of AVALON), who is an excellent lead singer. The CD FARO released on MTM MUSIC contains 11 tracks and was produced by Markus Teske (VANDENPLAS, SYMPHONY X, SAGA). The beginning is very strong, with some very strong catchy melodic rocksongs, but later on the CD the songs are a bit weaker. Nevertheless, in general, this is still a high quality release. The CD starts with "Living in extremes", which is a good uptempo melodic rocker. "I remember" is a very strong midtempo melodic rocker. Next track "Surrender" is a very good catchy midtempo melodic rocker. One of the highlights has got to be "Coast to coast", a lovely midtempo AOR song a la ALIEN, DAVINCI. The CD continues with "You're on the run", which is a nice uptempo melodic hardrocksong. Then comes the first let-down, namely "We entertain ya", a weaker groovy rocker. Following tracks "Material world" and "Shot down" are nice semi melodic rockballads. "I am what I am" and "The beast" are nice uptempo melodic hardrocksongs a la SCORPIONS. Closing track "Long way home" is a good semi-melodic rockballad a la HARDLINE and SCORPIONS. Although I must add here that the start was very promising, with 4 excellent melodic rocksongs, the rest of the CD doesn't reach that level, but don't let that put you off, because what remains is that FARO has released a great quality Melodic (Hard) Rockalbum!

(Points: 8.5 out of 10)


NORDICA 'REBEL HEART' (ADRENALINE RECORDS)

Portugal is beginning to deliver more and more quality Hardrockalbums, because in the same style as MARVEL, we get a new band called NORDICA. Their first CD 'Rebel heart' was produced and mixed by Luis Barros (TARANTULA) and mastered by TOMMY NEWTON (HELLOWEEN). In other words, the production and sound is of a very high quality, while also the artwork looks very professional. The included 11 songs fall in the category 80s orientated catchy melodic (hard) rock with a very strong BON JOVI influence.
Although the lead singer Diogo De Lima sings with a strong accent, he starts to sing better and better as the CD develops, but it's easy for people to say that he wants to sing like BON JOVI, because that is quite obvious (just listen to "Give it all" and "Rebel till I die"). The music is very good and is a mixture of midtempo and uptempo rockers, with the occasional ballad. Highlights are "Hide away" (pure 80s uptempo melodic rocker, nice keys!), "Give it all" (hello BON JOVI, midtempo melodic rocker), "Imagination" (this is how BON JOVI should have sounded, excellent midtempo melodic rocker with strong chorus), "I believe" (I can't help it but mentioning BON JOVI again here in this great semi-melodic rocker), "Two steps from paradise" (nice keyboardwork, very strong uptempo AOR/Melodic Rocker) and "Stand" (catchy uptempo melodic rocker). People who are into JOHNNY LIMA, 91 SUITE, ATTRACTION, ICE BLUE, ADRIAN GALE or better said, 80s BON JOVIish catchy singable melodic rock should check out NORDICA a.s.a.p.! More info at: http://www.nordica-band.com

(Points: 8.5 out of 10)

JOHN SLOMAN 'DARK MATTER' (MAJESTIC ROCK RECORDS)

It has been a long time since we last heard something from the British singer JOHN SLOMAN, but happily we can now talk about a new CD of the former URIAH HEEP/GARY MOORE lead vocalist. I remember a solo-LP he released back in the 80s on FM Records (if I am correct here), which was an excellent AOR piece, which I hope will get a re-issue someday. Anyway, JOHN SLOMAN has released a new CD entitled 'Dark matter', and musically he is more grabbing back to his roots, which is Bluesy Hardrock. The 10 songs on this CD show a very raw side of John Sloman, because the songs are slow, dark and groovy, while a strong Bluesy HardRock approach is also notable, not unlike very early WHITESNAKE and BAD COMPANY, still with an updated sound for today's standards.
If you listen closely, you can even hear elements of Classic Hardrock from the 1970s (LED ZEPPELIN and BLACK SABBATH) and GLEN HUGHES might be a good comparison. John has combined everything into an exciting new style, which sets this CD apart from anything else released at the moment. It's really an album you should listen lots of times, before jumping to a wrong conclusion, because it will grab you after a few spins. The man's voice is of course the strongest point of the album. Highlights on 'Dark matter' are such rockers like "New day", "Humankind", "Weatherman" and "Dream a dream". Concluded, this CD may not appeal to all of you, but at least it's a recommended album that has an own sound, and especially fans of JOHN SLOMAN should check out this release a.s.a.p. More info at: http://www.majesticrock.com (note that at the moment this review was written I had not heard the new PRAYING MANTIS on which John also sings, so therefore the first sentence of this review is a bit awkward)

(Points: 8.0 out of 10)

QUECIA 'THIS IS WHERE WE ARE' (DEEP END RECORDS)

Out of the UK comes the female fronted band QUECIA, and their first CD 'This is where we are' is quite a pleasure to listen to. It's a very calm epic/celtic influenced Progressive Pop/Rock album in the style of MOSTLY AUTUMN and KARNATAKA. 14 songs are included, and although sometimes the CD is a bit too calm for the rockers among us, it's still very nice to listen to the excellent female lead vocals of the beautiful frontlady of the band, Kirsty McCarrick. Higlights on the CD are "Fight for this", "See me fall", "Alive", "Circles" and "Sleep walking in paradise" (best song, a great uptempo AORish rocker). This CD is highly recommended to the fans of quality calmer Prog. Rock in the style of mentioned bands. More info at: http://www.deependrecords.com

(Points: 8.0 out of 10)


BURNS BLUE 'WHAT IF...'
(FRONTIERS RECORDS/BERTUS)

BURNS BLUE is a new band formed around guitarist/keyboardplayer VINNY BURNS (DARE, TEN, ASIA) and vocalist SAM BLUE (GTS, YA YA). The first CD 'What if...' starts very promising with the fantastic midtempo AOR track "Cool me down", a song with a very strong catchy singable chorus in the style of DARE, TEN, YA YA's classic second album and classic FM. Happily, the CD continues in the same classy 80s AOR style of that opening track, because we get to hear 11 more of such AOR perls. Highlights besides the fantastic opening track are "Deadly sin" (catchy uptempo AOR/Melodic Rocker), "I'm gonna win" (80s uptempo AOR, very much like ASIA in their heydays, yet with Y&Tish vocals of Sam), "Tomorrow never comes" (hello 80s ASIA!), the AOR rocker "Where are you now" and "To one side" (fantastic early 80s influenced uptempo AOR/Radiorocker a la PREVIEW, AIRRACE and even SAMMY HAGAR's record 'Three lock box'). Concluded, this is an excellent CD, highly recommended to the AOR fans!

(Points: 8.5 out of 10)

ESSENZA 'CONTRASTO' (KICK AGENCY PROMOTION)

6 songs are on the demo CD of the Italian band ESSENZA. They play good Melodic Rock with Italian lyrics. Most of the songs are quite nice to hear, with as favourites of mine "Contrasto", "Tutta la notte rock'n'roll" (Rock and roll all nite!) and "Pensieri". Check out this 3-member band ESSENZA at: http://www.essenza.ws

(Points: 7.5 out of 10)

SRL 'REQUIESCAT IN PACE' (KICK AGENCY PROMOTION)

The Italian band SRL released their CD in 2001, but it was not until now till I got to hear and review their album 'Requiescat in pace'. The band is playing Metal with an 80s orientated sound, yet updated for today's standards. 5 tracks are included, and although instrumental it all sounds pretty good, vocally lead singer Pietro has a very raw voice, which doesn't match with SRL's music. Anyway, you can check out this band for yourself at: http://www.geocities.com/srl41

(Points: 7.0 out of 10)


SIX MAGICS 'DEAD KINGS OF THE UNHOLY VALLEY' (UNDERGROUNDSYMPHONY RECORDS/BERTUS)

This band are coming out of Chile, and they play Cliche Italo style Power Metal a la LABYRINTH and RHAPSODY, and they have a CD out on the Power Metal dominated label UNDERGROUND SYMPHONY RECORDS. The again, when I listen to their first tracks, I cannot deny that this is a very impressive band again. "Storm" is the opening song, and this is a fantastic catchy fast uptempo Melodic Power Metal tune in a pure LABYRINTH style. With such a start, it looks very promising for the rest of the CD, and happily, the album sounds very good from beginning until the end, with as highlights such
fast Power Metal tracks like "Infinite keeper", "Talisman", "Eternal warrior" and "Agony of a hero". Besides all these sensational songs, I must also add that the sound and production is of a very high level, so this all combined should lift them up above all the hundreds of other Italo Power Metal bands. Last but not least it's nice to mention that the CD also contains a very nice video bonus track of the song "Prince of pure light", a slower RHAPSODY influenced track. With SIX MAGICS, Italy has another high quality band in the Power Metal scene!

(Points: 8.5 out of 10)


HEAVENBLAST 'HEAVENBLAST' (UNDERGROUNDSYMPHONY RECORDS/BERTUS)

We're going to Italy once again, and be sure that the band HEAVENBLAST is playing typical Italo Power Metal. Happily, this is a very impressive band with an excellent debut CD release on UNDERGROUND SYMPHONY RECORDS. The band is reminding me alot of LABYRINTH (again!), and especially opening track "Inside the universe" is a very strong Melodic Power Metal track with a Prog Metal touch here and there. The CD has a very good sound/production, and basically everything sounds perfect all throughout the album. Other highlights include "Ready fly" (Germanish Power Metal with a very nice keyboardsolo), "The hero of the eternal flame" (fast melodic Power Metal), "Heavenblast" and "Last smile" (Power Ballad a la AXXIS/SCORPIONS). Concluded, HEAVENBLAST is yet another quality Power Metal act from Italy to follow the footsteps taken by RHAPSODY and LABYRINTH, but happily they are not a copy of these bands, because therefore they introduce many other Rock and Metal influences, although they can surely be labelled as a true Prog/Power Metalband!

(Points: 8.5 out of 10)

SYNASTHASIA 'THE LAND OF LORES' (DEMO CDR)

This is a BIG surprise! Reading the bio and looking at the picture of this very young band, I thought I was gonna listen to a Nu-Metal band, but happily SYNASTHASIA has absolutely nothing to do with Nu/Alternative-Metal. In fact, SYNASTHASIA may be labelled as the latest sensation from Germany, because their 2nd CD 'The land of lores' sounds absolutely fantastic! I can not believe I am listening to just an independent CD, because this is as good as most released on major Metal labels like METAL BLADE RECORDS, NUCLEAR BLAST and LIMB MUSIC. SYNASTHASIA is playing very catchy strong uptempo Melodic Metal with a strong 80s US Power Metal influence, while also some of today's Euro Power Metal (BLIND GUARDIAN) can be heard. 10 tracks are included, and the production is also pretty good. The band has a very good lead singer (Dennis Schunke), and most of the songs are quite sensational and super melodic. This is how Metal should sound like, uptempo memorable songs with strong vocals and catchy singable choruses, while still featuring biting twin-guitarwork. The CD starts and there's no turning back as the CD continues to play sensational uptempo Melodic Metal tracks like "Discovery of the mask", "The attack", "Quest for the dharacle", "The swamp", "Salvation from the curse", "Gladstones' fall", "Scotias' death" (best song) etc. etc. Without a doubt, this is a highly recommended band that truly deserve a deal with one of the major Metal labels. Check out their site at: http://www.synasthasia.de and e-mail them at: synasthasia@gmx.de

(Points: 8.5 out of 10)


GLENN HUGHES 'SONGS IN THE KEY OF ROCK' (FRONTIERS RECORDS/BERTUS)

Vocalist GLENN HUGHES doesn't need any introduction, because this Englishman once sang with Classic HardRockbands like DEEP PURPLE and BLACK SABBATH, and has released solo-records on and off the past 25 years, but also sang on GARY MOORE records, did projects with JOE LYNN TURNER and had his own band called TRAPEZE in the early 1970s. Now it's 2003 and the man has a new CD out on FRONTIERS RECORDS, who are very happy to have a release of such a well-respected man on their label. Like always, Glenn has delivered a quality Hardrockalbum, but it's not his strongest effort if I may add here. Nevertheless, 'Songs in the key of Rock' is a good groovy raw Hard/Heavy Rockalbum, with as highlights uptempo rockers "In my blood" and "Standing on the rock", the semi-ballad "Written all over your face", the 70s AOR rocker "Courageous" (a la BLACKJACK) and the uptempo melodic rocker "The truth". Concluded, a nice record that will easily find it's way to fans of GLENN HUGHES!

(Points: 8.0 out of 10)


GRAYSON MANOR 'BACK ON THE ROCK' (INDEPENDENT)

We're moving to the Atlanta area in the USA where we find a band called GRAYSON MANOR. They are said to be a real Metal band, but if you listen to their songs, you can clearly hear which band influenced them, which is definitely MOTLEY CRUE. I like to pick out 2 tracks from the 6 included, namely "Down and dirty" and "One shot". "Down and dirty" is an uptempo Party Hardrocksong that sounds like MOTLEY CRUE's "Looks that kill period" (their 2nd album), while "One shot" is uptempo classy 80s Party Metal a la MOTLEY CRUE's 'Too fast for love' album. Both songs are pretty good, although the MOTLEY CRUE similarities are very clear. The best song on the mini-CD is however "Enemy", a great midtempo melodic hardrocksong. This is a good band with a strong 80s LA Metal sound that combines elements of SKID ROW, VAIN and especially MOTLEY CRUE. More info on GRAYSON MANOR at: http://www.bradcoxrocks.com

(Points: 7.5 out of 10)

VARIOUS ARTISTS 'MUNICH'S HARDEST HITS VOLUME 3' (POINT MUSIC)

If you're looking for the perfect compilation, then look no further, because Germany's number 1 Rockstation 'Munich's hardest hits' has released their third compilation, again filled with high quality 'unknown' AOR gems. 16 tracks and 74 minutes long you can hear some of the best recent AOR out there, including some unreleased tracks. The extensive booklet provides you all the info on the included bands and artists, so you will be well informed about the underground AOR/Melodic Rockscene when purchasing this CD. Highlights include the 3 hot new Classic 80s AOR songs by KAMERA, OUTLAND
and THE LEC ZORN PROJECT, 3 American acts that are about to release a full-length CD and with their 3 songs we are definitely in 80s AOR HEAVEN (a la SURVIVOR, STAN BUSH, AVIATOR). Also interesting is the JIM PETERIK song "Armageddon", which is quite hard to get, but is very good SURVIVORish AOR, yet with Jim's own vocals.
The 2 female fronted songs are the best you can get in Female AOR today, becase both COASTLINE and LAKEHURST are playing superb classic AOR, with the remark that COASTLINE's awesome debut is going to be released very very soon. HENRY LEE SUMMER is featured with the JOHN PARR orientated 80s Midtempo hi-tech AOR/Poprocker "Shine on me", which is one of his best songs ever! The songs by MARIAH'S TRENCH, AMERICA GOMORRAH, SILENCE, VAGH, GAMBLER and MARVEL are nice Melodic (Hard) Rocksongs, but not as good as afforementioned sensational AOR tracks by KAMERA, OUTLAND... A surprise is a track by ALPHA, a legendary mini-LP recording US act that are featured with their fantastic classic 80s AOR/Pomprocker "Let it go" that sounds like the perfect mix between NEW ENGLAND's debut and RAIL, with a 'touch' of TOUCH! Remaining acts are DEAN MORRISON with the radio AOR ballad "Blue roses", which definitely sounds better than most BON JOVI ballads, and finally, LAMORNA, the sensational German AOR act is featured with "Take me back", which makes us already looking forward to their upcoming new record. So, this is like the perfect compilation to discover many new sensational bands playing classic 80s AOR/Melodic Rock. More info at: http://www.munichshardesthits.com

(Points: 9.0 out of 10)

HAREM SCAREM 'LIVE AT THE GODS 2002 DVD'
(NOW AND THEN RECORDS/FRONTIERS RECORDS)

The Canadian band HAREM SCAREM has released a dozen of albums since they started in the early 1990s, but still their debut from 1991 is held as their best record, a real AOR Classic! Last year they performed at the ultimate AOR festival, 'The Gods of AOR' and this DVD is a perfect registration of that excellent performance. Only negative thing I would add is that there is nothing extra on this DVD, and also the setlist is a bit doubtful, because we only get 3 songs from the classic first album and 2 from the second, and everyone knows that these are the albums that are loved by the AOR fan, and not the remaining 11 tracks which were played from the other albums of the band. Nevertheless, the performance was very good and so we can enjoy 75 minutes of HAREM SCAREM music. Highlights are of course the older songs, like "How long", "Hard to love", "Honestly", "Change comes around" and "No justice", but also the somewhat modern songs "Killing me" and "Warming a frozen rose" were nice to watch. Although the DVD is rather short, everyone who went to that show must buy this DVD, and also of course all the HAREM SCAREM fans out there. Next DVD to be released is JEFF SCOTT SOTO, can't wait to see this one!

(Points: 8.0 out of 10)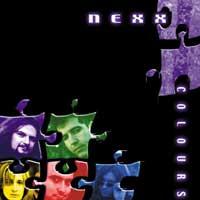 NEXX 'COLOURS' (NOW AND THEN RECORDS)

Female Fronted AOR acts are very trendy, and so are Spanish bands, and NEXX is both! So, NEXX is a Female Fronted AOR band from Spain, and they have just released their debut CD 'Colours'. The AOR style is not too far away from COASTLINE, ALYSON AVENUE, WITNESS, DANTE FOX, LAOS..., so big sounding AOR with catchy choruses, and together with a fantastic production, this CD is a total must for fans of mentioned bands. From the very first seconds until the end of the CD, this is HIGH CLASS AOR like it should be played. 12 tracks are included, with a total playing time of 51 minutes. Opener "Arches of faith" shows rightaway that we have to deal here with a fantastic band, because this is midtempo AOR of a very high level. The song is definitely one of the highlights of the CD. Other highlights are "Remember" (superb catchy and very strong midtempo AOR!), "Get fire" (uptempo AOR), "After the storm" (midtempo AOR) and "Good time comes" (classic 80s uptempo AOR with superb catchy chorus). Concluded, together with COASTLINE, this NEXX album is the best you can get in classy female fronted AOR nowadays!

(Points: 9.0 out of 10)


GARRY SHARPE-YOUNG
'A-Z POWER METAL BOOK'
(CHERRY RED RECORDS)

This is probably the ultimate book for the fan of 'True Metal', as it covers all bands worldwide from A-Z that ever played pure Metal (Progressive, Power and Heavy Metal). From the German band ABRAXAS to the Swedish band ZONATA, and everything in between is included in this extensive book. ROCKDETECTOR.COM is best known for it's ultra-large website that contains information on ten thousands of Rock, Hardrock and Metalbands, and they have sucessfully introduced their first batch of books, Thrash-, Black-, Death-, Gothic- and now Power Metal, which is just a start, because later this year more books will follow, such as 80s Rock, AOR, Female/Divas and books on British and American Rock, so lots more to come.
The Power Metal book also includes a CD with 16 tracks, all released on the band's particular albums, but still a great compilation filled with great Power Metal tracks by NOCTURNAL RITES, TWISTED TOWER DIRE, ZANDELLE, SHADOWKEEP, CAGE, PEGAZUS... The book contains info on the bands concerning their discography (each album is noted with a tracklisting, label, year of release and even chart positions when that occured), their line-up and a short story on the band. Of course all the well-known bands are featured, such as IRON MAIDEN, JUDAS PRIEST, ACCEPT, QUEENSRYCHE, STRATOVARIUS etc., but also many (young) new bands are included. Bands we've never heard of, but are very interesting to check out, such as FOUR SEASONS, THE EXPERIENCE, ETERNAL NIGHT, EVASSION, DYNAMO, the Argentinian LEVIATHAN, LOST FOREVER and many many more.
Of course remarks can be made about the inclusion of some of the bands, because ENCHANT is definitely a Progressive Rockband and not a Power Metal act, and as the book is based on Power Metal, the question remains which Progressive Metalbands should be included. Finally, I miss
some 80s Metalbands, such as MAD MAX, because their first couple of albums are in the same style as PRETTY MAIDS, and that Danish band was included, so why not include MAD MAX.
If you read the liner notes you will understand that not all bands are included, due to the fact bands/labels and promoters had to sent in their info, and if you didn't, well then there was a chance you were not included. But that's always the question when you compile a book, and after reading the 500 pages of the book I can easily conclude that this is the ultimate book to have when you're interested in knowing all the facts on 'True/Power Metal'. I already look forward to the other books of ROCKDETECTOR.COM, which should be released later this year on the UK label CHERRY RECORDS. More info on this and other books on CHERRY RECORDS at: http://www.cherryred.co.uk and check out http://www.rockdetector.com for many more information on every band that ever played Rock, Hardrock or Metal.

(Points: 9.0 out of 10)

ENTROPHIA 'GAME OVER' (INDEPENDENT)

Power Metal from Finland is what we are talking about here, and this very young band (aged between 17-19) is playing typical Euro style Power Metal a la LABYRINTH, STRATOVARIUS, BLIND GUARDIAN, THUNDERSTONE... After hearing the first song "True angels", you can hear that this ENTROPHIA is yet another Finish band that is making quality Power Metal, and has a future ahead of them if they continue making progress on each and every CD they will release in the coming years. The 3 songs on this CD already prove us that ENTROPHIA is a band to watch out for in the near future. The best song is definitely opener "True angels", a true melodic Power Metal track. More info at: http://www.entrophia.net and e-mail them at: entrophia_band@hotmail.com

(Points: 7.5 out of 10)


TWISTED TOWER DIRE 'CREST OF THE MARTYRS' (REMEDY RECORDS)

TWISTED TOWER DIRE are back with their third CD 'Crest of the martyrs' and without a doubt, this is their best release so far. The CD has been produced by Piet Selck (IRON SAVIOR, BLIND GUARDIAN), who did a great job, and gave TWISTED TOWER DIRE's melodic Metal a strong German approach, so you get (mostly) uptempo sing-a-long Metal pieces. 11 tracks are included, and I must say that this CD hits like a hammer, and is as good as similar acts like HAMMERFALL, DREAM EVIL, IRON SAVIOR... Highlights are "At night", "Some other time, some other place", "Fight to be free", "Transfixed", "The reflecting pool" (epic track of 7 minutes long), "The witch's eyes" (bonustrack, re-recording of old TTD song) and "Guardian bloodline". All fans of Melodic Metal can easily buy this CD, as it is one of the strongest albums of 2003!

(Points: 9.0 out of 10)

WINTERFELL 'WINTER IS COMING' (INDEPENDENT)

Out of Pennsylvania comes another interesting US Classic Metalact. They are called WINTERFELL, and their CD 'Winter is coming' counts 4 tracks. The production is very good, and so is the included music. Although there are only 4 tracks on the CD, the CD still has a playing time of almost 30 minutes. The band has a very strong melodic lead singer (Robb Graves) and 2 guitarists, so a big Metalsound is what we get to hear. The songs are still very melodic, and quite catchy. The style is very clear, Melodic Metal like a mix between TWISTED TOWER DIRE and ICED EARTH. I must say it sounds very impressive and this band could have easily been on a major European label, but 'Winter is coming' is really an independent release. The best song on the CD is the 10 minutes counting epic 'The will of the ring", with lyrics inspired by Tolkien's 'Lord of the rings'. Fans of classic US Melodic Metal must buy this a.s.a.p. and they can do that by sending $7 + $2 shipping and handling, more info at: http://www.winterfell.org and e-mail them at: winterfell@winterfell.org

(Points: 8.0 out of 10)


LUJURIA 'EL PODER DEL DESEO'
(LOCOMOTIVE MUSIC/ROCK INC./BERTUS)

Ths Spanish band LUJURIA is back with their fifth CD release. The album is titled 'El poder del deseo' and it's definitely their strongest release so far. The band still features the average lead singer Oscar Sancho, but this time he sings better and gets a lot of help in the backing vocal departement from the lead singers of wonderful acts like TIERRA SANTA, MURO and DARK MOOR. There are 11 tracks on the CD, and the style is mostly uptempo melodic Power Metal in the style of AVALANCH, TIERRA SANTA, MURO, yet with rawer vocals. The production is very good and some of the songs are quite sensational. Highlights are "Mozart Y salieri", "Dejad que los senos se acerquen a mi", "Levantate Y anda" (cool 80s keys), "Priapo" (catchy chorus) and the TIERRA SANTA orientated fantastic uptempo Power Metal pieces "Solo son rosas" and "Traidor". So, LUJURIA has improved themselves on this CD, as it clearly shiows a good Melodic Power Metal sound. Fans of mentioned bands should check it out, although let me remind you that the lead vocals are definitely not as good, but on the other hand a few tracks also feature the singers of mentioned bands, so that should keep you pleased.

(Points: 8.0 out of 10)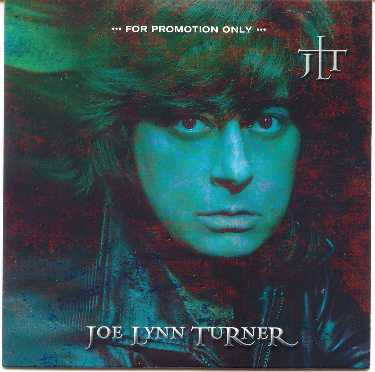 JOE LYNN TURNER 'JLT' (MTM MUSIC/SUBURBAN)

Mr. JOE LYNN TURNER has released a new CD titled 'JLT'. The album is musically in the same vein as the previous releases, so again nice Bluesy Melodic Hardrock with a clear 70s approach, not unlike WHITESNAKE, GLENN HUGHES, BAD COMPANY, LED ZEPPELIN and SURVIVOR's 'Too hot to sleep'. Most of the songs are pretty groovy, but still nice to listen to, with as favourite tracks ballads like "Love don't live here" and "Excess", uptempo rockers like "In cold blood" and "Drivin' with my eyes closed", the midtempo "Dirty deal" and the pure WHITESNAKE orientated "Cryin' out loud". By far, the best song is the fantastic uptempo classic 80s AOR/Melodic Rocker "Fantasize", a song reminding me of SURVIVOR. Joe will never record something in the style of his debut solo record 'Rescue you' from 1984, because that was his best release ever, a fantastic Classic AOR record, check it out if you havent'. If you're keen on Bluesy Rock/Hardrock in the style of mentioned bands, then you will totally love this, but AOR fans better have a listen first, because it has nothing to do with AOR. Still a good release from Mr. Joe Lynn Turner!

(Points: 8.0 out of 10)

MAMA KIN 'THREE IS COMPANY' (DEMO)

MAMA KIN is a Finish band playing pure early 90s Sleazy Hardrock in the style of CATS IN BOOTS, LA GUNS, AEROSMITH, HANOI ROCKS... 5 short songs are included, and with this kind of Hardrock it's like you either love it or hate it. The production is fair enough, and so is the sound of the band, so if you count mentioned bands to your favourite bands then songs like "Get the fuck out" and "Champagne, chicks and Rock and roll" are a must to hear, so you should then check out MAMA KIN at: http://www.mamakin.tk and e-mail them at: kin@hotmail.com

(Points: 7.0 out of 10)


RISING FAITH 'THE ARRIVAL' (LIMB MUSIC/SUBURBAN)

The list of new Swedish bands goes on and on, and one of the latest new acts is RISING FAITH. The difference with the other Swedish bands is that lead singer Kristian Wallin has a rawer voice, but the music is typical Euro Power Metal (with a slight German Metal approach here and there). The production and sound is very good, while the mastering job was done by Andy La Roque (KING DIAMOND, DEATH). 13 songs are included, and the best tracks can be found during the second part of the CD. I am refering to fantastic Melodic Metal tracks like "Imaginations", "Final day", "Thin line to evil", "Shade of faith" (excellent guitarplay) and closing track "Marching on". Basically, RISING FAITH is another recommended Swedish Melodic Power Metal band!

(Points: 8.5 out of 10)


DUNGEON 'A RISE TO POWER'
(LIMB MUSIC/SUBURBAN)

Out of Australia comes DUNGEON, a very impressive Power Metal band that mixes elements of 80s US and today's Euro Power Metal sound. 'A rise to power' is the band's third CD. They have a very strong powerful lead singer (guitarist Lord Tim) and DUNGEON sounds like a mix between 80s MAIDEN and AT VANCE. Highlights on 'A rise to power' are "A rise to power" (great high quality melodic Power Metal, typical Euro style), "Netherlife" (bit 80s US Metal with a MAIDEN touch, great chorus), "Insanity's fall" (typical fast German Power Metal) and the AT VANCE orientated melodic Power Metal songs "The other side" and "Stormchaser". Concluded, this DUNGEON is as good as the other Aussie Power Metal acts we have reviewed the past few years (PEGAZUS, BLACK STEEL, VANISHING POINT, RAVENS HEAD, VOYAGER, ANARION, BLACK MAJESTY). Fans of mentioned bands should check out this band a.s.a.p.!

(Points: 8.5 out of 10)


THE ARMADA 'RAGE OF THE ARMADA'
(LIMB MUSIC/SUBURBAN)

This German band features the likes of two STORMWITCH members, drummer Peter Langer and guitarist Damir Uzonovic. THE ARMADA's previous mini'CD 'The scent of darkness' was recently reviewed by me, but now LIMB MUSIC is about to release the band's first full-length CD 'Rage of the armada'. Although people compare the voice of lead singer Dirk Schaffner to Jeff Scott Soto, I didn't notice the comparison and actually didn't found the singer that good, as he was screaming a lot of times during the first couple of songs. Happily, later on the album he starts to sound better and especially the last 6/7 tracks are very good. These are such great fast Melodic Power Metal tracks like "Near dark", "Wheel of fate" and "Voices" and the ballad "Crimson winter sunrise". So after all the band is playing good quality German Power Metal, but the start of the CD (let's say the first 4/5 tracks) is not really spectacular. Fans of GRAVE DIGGER, PRIMAL FEAR, STORMWITCH (yet with keyboards!) should have a listen to this CD!

(Points: 8.0 out of 10)


MEDINA AZAHARA 'VERSION ORIGINAL CD+DVD' (AVISPA MUSIC)

For more than 20 years the band MEDINA AZAHARA has been one of the most popular bands in the Spanish region of Andalusia. Their new CD 'Version original' has already turned Gold and after listening to the CD and watching the DVD I understand why, because 'Version original' is an excellent Symphonic Melodic Rock/Metal album. The CD includes 12 tracks, while the additional DVD features 5 videoclips, 4 live clips and interviews with the bandmembers, so in total you'll get about 140 minutes of quality music. The CD is excellent, from start to finish it's high quality melodic heavy rock/metal and if you don't mind the Spanish lyrics, this is really a great album to listen to. The band sounds like a mix between MAGNUM, PRAYING MANTIS and TIERRA SANTA, with interesting keyboardwork here and there, and most of the songs are catchy uptempo melodic rockers.
Hard to believe, but 10 out of the 12 tracks are covers, but most of them are covers of original Spanish tunes, so this is all new to most of the people outside Spain. Highlights on the CD are the uptempo melodic heavy rockers "Abre la puerta", "Todo tiene su fin", "Adios al ayer", "Anda jaleo", "No querio pensar en ese amor", "Pintalo de negro" (cool ROLLING STONES cover "Paint in black") and "Al padre santo de Roma" (very catchy uptempo melodic rocker). This is the band's 14th album I believe, and I am quite interested in hearing the previous records, as this new record is really an excellent melodic heavy rockalbum! Besides, there is also a DVD included, which contains lots of great videoclips (shot in Morocco!) and live clips, as well as interviews, so another 80 minutes of entertainment. Concluded, this is a highly
recommended album!

(Points: 9.0 out of 10)


WARCRY 'EL SELLO DE LOS TIEMPOS'
(JAUS RECORDS/AVISPA MUSIC)

'El sello de los tiempos' is the 2nd CD of the Spanish Melodic Power Metal band WARCRY. The sound and production is very impressive, and so are the included 11 songs. Musically this is high quality melodic Power Metal in the style of SAROTOGA, TIERRA SANTA, AVALANCH, RATA BLANCA... The first song "Alejandro" hits like a hammer, a fantastic faster uptempo melodic (guitar-driven) Power Metal song. The CD continues more or less in the same style, so this is a great Melodic/Power Metal record. The highlights of the album are "Capitan lawrence" (uptempo melodic rock/metal), "Tu mismo" (catchy uptempo melodic Power Metal), "Un logar" (excellent faster uptempo Melodic Power Metal), "Dispuesto a combatir" (superb catchy Power Metal), "Vampire" (yet another great fast Power Metal track a la TIERRA SANTA) and "Hacia delante" (semi epic Power/Melodic Metal track). Concluded, this is an excellent album that is highly recommended, especially if you like TIERRA SANTA!

(Points: 9.0 out of 10)


MALLORY 'BASKERVILLE' (AVISPA MUSIC)

MALLORY is yet another Spanish Power Metal band, and after just a few seconds you will agree with me that we have to deal here with another quality band from sunny Spain. The sound/production is huge and the included 13 songs are very sensational. What sets them apart from the other bands in this genre is the use of Bagpipes, which is a very nice additional instrument to use in this Guitar/Keyboard dominated genre. Most of the songs are uptempo and very powerful melodic Metal songs (with a slight BARON ROJO touch here and there) like a mix between TIERRA SANTA and MAGO DE OZ. Highlights are uptempo Melodic Metal pieces like "Gatillazo", "Amigo fiel", "Pan de ayer", "Ella Y ella" and the fantastic TIERRA SANTA orientated "Viaje de la Esperanza" and semi melodic rockballads such as "Lujuriosa historia de Don Juan Sor Ines" and "Volver a caer" (very strong melodic chorus). Without a doubt, this MALLORY is a highly recommended band, especially those who are into classy Spanish Melodic (Power) Metal!

(Points: 8.5 out of 10)


WINTERLONG 'THE SECOND COMING'
(LION MUSIC/BERTUS)

The Swedish band WINTERLONG is back with a new CD, and also a new line-up. Guitarist/Bassist and founder of the band, Thorbjorn Englund is still present, and so is guest keyboardplayer Mistheria, but new to the line-up of WINTERLONG is the excellent lead singer Mikael Holm, while on drums we can hear Anders Johansson (HAMMERFALL) and Andres Lil (VANDENPLAS). The album is better than their debut, and after a few listens I can easily conclude that this is a very strong Melodic (Power) Metal record in the style of DREAM EVIL, ROYAL HUNT, NARNIA, STORMWIND, HARMONY...
11 songs are included, of which the highlights are the uptempo Melodic Metal tracks "We'll be immortals", "Wild winter nights", "In worlds of illusions", "Ride into the skies" and "Evolution". So, WINTERLONG's new CD is yet another highly recommended Swedish Melodic Metal product!

(Points: 8.5 out of 10)


SECTION A 'THE SEVENTH SIGN'
(LION MUSIC/BERTUS)

We're back in Scandinavia once again with a band called SECTION A. This is more like a project band, with a line-up featuring Danish guitarist/keyboardplayer/bassist TORBEN ENEVOLDSEN, drummer Andreas Lill (VANDENPLAS) and the fantastic LION'S SHARE vocalist Andy Engberg. Special guests are keyboardplayers Derek Sherinian (PLANET X) and Gunter Werno (VANDENPLAS). Together they have recorded a very impressive CD that contains 8 long tracks. The music is Progressive Metal in the style of SYMPHONY X. Highlights on 'The seventh sign' are "Riot" (great catchy uptempo Melodic Metal), "Tomorrow" (great semi melodic Prog Metal with great keyboardsolos), "The man in the mirror" (excellent epic Prog Metal) and closing track "Into the fire", which is a very good uptempo melodic Power Metal piece a la SYMPHONY X. Fans of high quality Progressive Metal a la VANDENPLAS, SYMPHONY X, DREAM THEATER... should get hold of this SECTION A album, which by the way has some beautiful artwork dopne by Thomas Ewerhard (known for his work with bands like SPOCK'S BEARD and VANDENPLAS).

(Points: 8.5 out of 10)


NEW MACHINE 'NEW MACHINE'
(AERIA RECORDS/SONG HAUS MUSIC)

I have not much info on NEW MACHINE, but their CD on SONGHAUS MUSIC is very impressive. The band is a duo, consisting of drummer/keyboardplayer/vocalist David Garcia and guitarist/bassist/vocalist Bob Gilmartin. The lead vocals are very good, so is the production, and last but not least, the included 10 songs are very impressive. Musically NEW MACHINE is playing a mixture of Progressive Rock, Pomprock, AOR, Melodic Rock and some Progressive Metal, something like PHANTOM'S OPERA, but then with a dash of RUSH thrown in for good measure. The first 3 songs are very sensational. "New horizon" is a great midtempo Progressive Pomprocker a la PHANTOM'S OPERA. "Falling" is a great strong uptempo melodic rocker, while "Blood in the ocean" is a very good melodic rockballad in the late 70s/early 80s style. The song "Cold" introduces some Progressive Metal riffs with some nice keyboardwork, sounding like PHIL VINCENT fronting SYMPHONY X. Another highlight is the lovely classy 80s keyboard driven Power AOR Ballad "Meant to be". Closing track "Waterfront" is probably the absolute highlight on this disc, as this is an excellent semi Prog/Power Melodic Rockballad in the late 70s style (TOUCH, STARCASTLE, STYX), and clocks in at a staggering 11 minutes of playing time! NEW MACHINE's debut CD is a recommended piece to fans of Progressive and Pomprock, but if you listen well enough you will notice that there are much more influences than just the Prog/Pomprock, so go check it out at: http://www.aeriarecords.com

(Points: 8.5 out of 10)


SARATOGA 'HEAVEN'S GATE'
(AVISPA MUSIC)

The new CD-single of AVALANCH marks the return of one of the Spanish hopes in Power Metal. The 4 tracks on 'Heaven's gate' are very impressive and prove that SARATOGA is indeed as good as TIERRA SANTA. The titletrack is the English version of one of the band's earlier songs, and this is a superb uptempo Melodic Metal track in the style of 80s IRON MAIDEN. In the same style, but in Spanish, is the fantastic "Lagrimas de dolor". Next track "Show me your pride" is a typical 80s Metal song with darker and rawer vocals (a la BARON ROJO), although the chorus is pretty good and is close to EDGUY. Final track of this excellent mini-CD is "Se olvido", a lovely uptempo melodic Power Metal piece a la TIERRA SANTA and AVALANCH. Concluded, buy this mini-CD a.s.a.p.!

(Points: 9.0 out of 10)

SUPERIOR 'ULTIMA RATIO' (NTS RECORDS)

The German band SUPERIOR has made a comeback with their new CD 'Ultima ratio'. The album is probably their strongest effort so far, because it sounds very impressive. SUPERIOR is playing Melodic Progressive Metal like a mix between EVERGREY and VANDENPLAS. The CD has a playing length of 71 minutes and is a pleasure to listen to from track 1 until closing track 15. Most of the songs are quite long in length, and to my favourites I can count "Ultra", "Reflections", "Breeze of insanity", "The unwanted", "Broken world" and "U R Resistance", all great (epic) Melodic Progressive Metal songs in the style of mentioned bands. In other words, fans of bands like EVERGREY, VANDENPLAS, MANIGANCE... should have a listen to this impressive album!

(Points: 8.5 out of 10)


MZ 'UNDER THE SILVER CROSS' (NTS RECORDS)

The band MZ consists of members of some well-known Prog/Power Metalbands like MANIGANCE, ROYAL HUNT, OVERSTEP, NIGHTMARE and a few others. MZ has already released a few albums, and this new album on NTS RECORDS is as usual filled with high quality instrumental Progressive Melodic Rock/Metal. Highlights include "Fallen hopes", "Some better days", "Windy maze" and "Dragon fire". Fans of instrumental Neo-Classical Prog Metal will love this a lot!

(Points: 8.5 out of 10)


LABYRINTH 'LABYRINTH'
(CENTURY MEDIA RECORDS/SUBURBAN)

It took 3 years for the Italian Symphonic Power Metal band LABYRINTH to release a new CD. The album is simply titled 'Labyrinth' and has been released through CENTURY MEDIA RECORDS. Happily, the music is still the same, so we get to hear powerful melodic Power Metal and for those who waited so long for a new LABYRINTH album I can easily inform you that this album is almost as good as the band's most popular record 'Return to heaven denied' from 1998, which is still held as one of the best Power Metal releases ever! Anyway, this new CD of LABYRINTH is really fantastic, from the start until the finish it's high quality Melodic Power Metal in the best Italian/European tradition. All included 10 tracks are sensational, of which my absolute favourites are "Livin' in a maze", "Terzinato", "Slave to the night", "Synthetic paradise" and "Hand in hand". This album will definitely be one of the best Power Metal releases of 2003, so you know what to do on the 30th of June when the new CD of LABYRINTH will be officially released.

(Points: 9.0 out of 10)


AVALANCH 'LOS POETAS HUN MUERTO' (AVISPA MUSIC)

One of the best Power/Melodic Metal bands from Spain returns with a new CD release. The album is titled 'Los poetas hun muerto' and follows the same style as on the previous records. 10 songs are included, and most of them are very good. Highlights are "Lucero" (great uptempo Melodic Metal), "Cien veces" (excellent Prog/Power with a catchy chorus), "El viejo torreon" (great midtempo melodic rocker), "Del cielo a la tierra" (very good uptempo Melodic Metal) and the lovely semi Prog. Metal song "Los poetas han muerto". Fans of typical Spanish Melodic Power Metal a la TIERRA SANTA, SARATOGA, EASY RIDER will love this record as well.

(Points: 8.5 out of 10)

LA REVUELTA 'LA REVUELTA' (AVISPA MUSIC)

Almost all the bands on AVISPA MUSIC are sensational Spanish Metalbands, but LA REVUELTA is an exception to the rule, because they play less interesting 80s influenced Spanish Rock/Hardrock/ Boogie Rock&Roll. It's not bad what we get to hear, because there are quite a few great songs on their CD, and the band also has a great lead singer, but in general this is just an average CD. The songs that do appeal are the melodic rockers "Lo que sabemos tu y yo", "lo dejo todo por ti", "El laberinto", "Diaria maldicion", and "La ruleta", which are quite strong tunes that remind me of early 80s RICK SPRINGFIELD/PAT BENATAR. Anyway, this one isn't interesting at all for Metalfreaks, but on the other hand Melodic Poprockfreaks might want to check it out, although the lyrics in Spanish.

(Points: 7.0 out of 10)

TODD HERZOG 'WHAT I WOULDN'T GIVE'
(GILMAN HOUSE RECORDINGS)

Out of California comes singer/songwriter TODD HERZOG and he sent me his debut CD 'What I wouldn't give'. The man has a wonderful strong voice, but unfortunately the music is a bit too laid-back for the average AOR fan. On the other hand, a fan of Westcoast-Pop/Rock is gonna love this album, as it is filled with enjoyable peaceful melodic music. The rockers are not gonna find much of interest here, and that's a pity, because Todd's voice is perfectly suitable for pure AOR-Rock a la MITCH MALLOY, FREDDY CURCI... Happily, 2 songs show that Todd is able to do strong AOR, namely the fantastic midtempo "Anesthesia" and the lovely uptempo AOR rocker "Listen close" (the only real rocker), these are the kind of songs I hope Todd will make more in the future. Again I need to add here that Todd has a fantastic voice, which should easily make him heard around the world. I only hope for some more rock material on a future CD, because the songs on his record are mostly very soft Westcoast-Pop orientated. The 2 AOR highlights on the other hand are very impressive and prove that we should keep our eyes open for this talented vocalist. More info at: http://www.toddherzog.com and e-mail at: voxart@toddherzog.com

(Points: 7.0 out of 10)

VOYAGER 'ELEMENTS FIVE' (V MUSIC)

Despite a few great Melodic Metal acts here and there (BLACK STEEL, PEGAZUS), Australia has not been having a very explosive Metal scene, but VOYAGER is the exception to the rule, because their first CD 'Elements five' contains everything that is desired in a good strong Melodic Metal release. The sound/production is of a very high level, and the band could've easily been on one of the European labels with their strong melodic Prog/Power Metal. The CD counts 14 tracks, and is mucially not too far away from KAMELOT, yet with rawer lead vocals and some (sadly) grunts here and there that unfortunately disturb a few songs, but in general speaking we have a winner on our hands here. Looking at the songs, highlights include "To the morning light", "The eleventh meridian", "The ancient labyrinth" (pure fast Euro Power Metal) and "Monument" (LABYRINTH/RHAPSODY style with nice keyboardsolos all throughout the song). More info on VOYAGER at: http://www.voyager.com.au and e-mail them at: rudnicki@space.net.au

(Points: 8.0 out of 10)

(All reviews by Gabor Kleinbloesem, except where noted)