WILDEST DREAM 'DEMO' (DEMO)

WILDEST DREAM is a new duo situated in Germany, consisting of multi-instrumentalist Arin Vahanian and lead singer Tony Vendel. Both have had quite some experiences the past 10-15 years, and the demo they produced is definitely a very good one. The demo features 3 songs in the AOR style, very much like JOURNEY. Opener "Believe" has a clear "Waiting for love"-ALIAS riff, so midtempo AOR, but also reminds me of HUGO, JOURNEY, STREET TALK, BAD ENGLISH, yet with a less strong production. Also following track "Never say goodbye" is good midtempo AOR, while closing track "Every time" is the typical obligate semi AOR ballad. This is a good attempt in bringing back good-time AOR like JOURNEY used to make. More info at: http://utenti.lycos.it/wildestdream and e-mail them at: wildestdream@lycos.it

(Points: 8.0 out of 10)

SCOTT SUDBURY 'GET THE PICTURE' (BAD MOTOR SCOOTER RECORDS)

Guitarist/Vocalist SCOTT SUDBURY returns with the release of his 2nd CD 'Get the picture'. Although the style is still good clean fun melodic Poprock, Scott has updated his sound to a slightly Nu Breed Poprock approach. Happily, the melodic are still catchy, but don't expect anything like his debut which saw him playing pure 80s Poprock a la RICK SPRINGFIELD/BRYAN ADAMS. This new CD is a very modern inspired Poprockalbum which is still much better than anything in the charts right now. Highlights include Poprockers like "Good enough for me", "I'm her freak", "Too bad so bad", the semi melodic rockballad "If you still love me" (a la BON JOVI) and "I've heard it all before" (classy EDDIE MONEY). Recommended to fans of quality Melodic Poprock with a modern touch. More info at: http://www.scottsudbury.com

(Points: 7.5 out of 10)

FORCES WORK 'COLDHEART CANYON' (INDEPENDENT)

The German band FORCES WORK was formed not that long ago by members of the bands THOUGHTSPHERE (excellent Prog Metal), DONE BY DAWN and POINT OF NO RETURN, and this is their first release, the CD 'Coldheart canyon', which contains 6 tracks. I had hoped for a continuation of the Progressive Metal style of THOUGHT SPHERE, but unfortunately FORCES sounds slightly different. The problem is that lead singer Andreas Lohse is singing very aggressive and that's a pity because instrumental this is very good Progressive Metal. The best songs are "Forces work" (great Prog Metal with normal singing) and the instrumental "Fused confashion". Nevertheless, it's a quality release with decent songs, but it isn't as strong as THOUGHT SPHERE. More info at: http://www.forcesatwork.de and e-mail them at: adrian@forcesatwork.de

(Points: 7.5 out of 10)


GAIA EPICUS 'SATRAP'
(SOUND RIOT RECORDS/ROCK INC./BERTUS)

The Norwegian band GAIA EPICUS has already been discussed by us some time ago when they released a demo. Well, now they have finished their first full-length CD titled 'Satrap' and without a doubt, this is a great release. The mastering was done by Mika Jussila at Finnvox studios in Finland, the same studio of NIGHTWISH and STRATOVARIUS. The music of GAIA EPICUS is straight-ahead European Melodic Power Metal with big guitars, keys, singable choruses and a very fast rhythm, comparable with STRATOVARIUS, SONATA ARCTICA, HELLOWEEN... There are 11 tracks on the CD, and it takes up to almost 70 minutes, so this is definitely worth your money when purchasing a copy. The band got help on the bass by Morty Black from TNT. Like I said most of the songs are fast uptempo Melodic Power Metal tracks, of which the highlights can be found in the shape of "Heavens gate", "Fire and ice" (although a bit much like STRATOVARIUS), "Star wars", "Freedom calls" (very catchy!), "Watch the sky" and "Cyber future". This is definitely quality Power Metal, although the high level of STRATOVARIUS and SONATA ARCTICA isn't reached unfortunately, but nevertheless, it's still a recommended piece if you're a fan of such bands.

(Points: 8.0 out of 10)
SILENT EDGE 'THE EYES OF THE SHADOW' (DVS RECORDS/ROCK INC./BERTUS)

SILENT EDGE is a Dutch band, formed 6 years ago, and 'The eyes of the shadow' is their debut CD. After hearing just a few seconds, I noticed that I was listening to something really sensational. The music of SILENT EDGE is Melodic Progressive Metal with Neo-Classical Metal influences, so excellent melodies, keyboard versus guitar solo's and lovely vocalwork. The band sounds like a mix between VANDENPLAS, SYMPHONY X and ARTENSION, with a bit of MALMSTEEN thrown in for good measure. It's hard to pick favourites, as all the songs sound very sensational, but I really need to mention fantastic Melodic Prog. Metal songs like "Through different eyes" (wonderful chorus), "Savage symphony", "Wasted lands" (pure SYMPHONY X), "For ancient times" (excellent Melodic Prog Metal like KANSAS meets ROYAL HUNT, with a break of 3 minutes), "Under a shaded moon" (uptempo Melodic Metal) and "Rebellion" (fast Power Metal a la STRATOVARIUS/SYMPHONY X with a very long exciting instrumental part). Concluded, this CD is a total must for anyone into Neo-Classical Melodic Prog Metal a la KAMELOT, VANDENPLAS, SYMPHONY X... and it might become one of the best releases in the year 2003!!!

(Points: 9.5 out of 10)


BRAINSTORM 'SOUL TEMPTATION'
(METAL BLADE RECORDS)

The German band BRAINSTORM returns with the release of a new CD titled 'Soul temptation' and after giving it a few spins, it became clear to me that this is their strongest effort so far. The album bursts out of it's Power Metal sound with strong references to the 80s US Power Metalbands. 11 songs long you can enjoy BRAINSTORM's own approach to the revival of Power Metal, starting off with the midtempo "Highs without lows" to the fantastic "The leading" and "Fading" right to the highlights of the album, the superb "Rising" and "Dying outside" (catchy chorus!). Without a doubt, this is a must-have Power Metal release! Especially if you liked last year's SYMPHORCE's CD...

(Points: 9.0 out of 10)

JOHN ARCH 'A TWIST OF FATE' (METAL BLADE RECORDS)

The former FATES WARNING lead singer has released a solo-CD, and I am not sure if this is a mini-CD or a full-length album, because only 2 tracks are included. Nevertheless, both songs are very long, and so we can enjoy almost 30 minutes John's movements these days. And I must say that it sounds damn good, both songs ("Relentless" and "Cheyenne") are fantastic Melodic Progressive Metal songs in the style of DREAM THEATER with a touch of FATES WARNING. John is still able to sing very well, maybe even better than in his heydays with FATES WARNING, so this is interesting to check out if you're a Prog Metal fan.

(Points: 8.5 out of 10)

DRAGONLAND 'THE BATTLE OF THE IVORY PLAINS' (HOT ROCKIN')

Although we reviewed last year DRAGONLAND's 2nd CD 'Holy war', a fantastic Power Metal release from this Swedish band, DRAGONLAND released one album before 'Holy war'. The Japanese recordlabel HOT ROCKIN' RECORDS sent me that first CD of DRAGONLAND, and so therefore a review, even though the album was released 2 years ago, but as it never got a review by us, here we go... Like I said, DRAGONLAND is playing typical Swedish Euro Power Metal with Neo-classical influences, kinda like NARNIA, old EUROPE, MALMSTEEN, STORMWIND and you name it... 'The battle of the ivory plains' is an excellent release in this genre, and if you didn't get it the first time, then I must highly recommend you this lovely CD, which contains many lovely Melodic Prog/Power Metal songs like "Storming across heaven", "Ride for glory", "The battle of the ivory plains", "Braveheart" (FANTASTIC!), "A secret divided" and "World's end". The Japanese release has 3 Bonus Demo Tracks. Get your copy through http://www.hot-rockin.com

(Points: 9.0 out of 10)

SPOCK'S BEARD 'FEEL EUPHORIA' (INSIDE OUT MUSIC/CMM MUSIC)

SPOCK'S BEARD returns with the release of yet another new CD. Last year we were surprised by a 2-CD set of the American Progressive Rockband, and a few months ago there was the departure of lead singer NEAL MORSE. Now the band has released a new CD and although the musicstyle hasn't changed that much, I must inform you that this album is definitely less interesting than it's previous double CD. The problem is the lack of good songs, because there are too many useless songs on 'Feel euphoria', such as "Onomatopoeia" and "Feel Euphoria" that even reminds me of DAVID BOWIE! Also, the change in lead vocals, with now drummer/guitarist Nick D'Virgilio singing leads, is not really an improvement. Happily, there's also good 70s inspired Progressive Rock on the album in the classic SPOCK'S BEARD style, such as "The bottom line" (even KANSAS references here), "Shining star", "Ghosts of autumn" (good vocalwork), "Same old story" (straight-ahead rocker a la RUSH) and closing track "Carry on" (a bit like ENCHANT. It's not a bad CD at all, but on the other hand probably SPOCK'S BEARD least recommended album. It's better to wait now a few years before releasing another new record, but if you're a fan of SPOCK'S BEARD, this is still worth checking out, but don't expect anything huge here...

(Points: 7.5 out of 10)

PARLOR TRIXX 'STEP INTO MY PARLOR' (INDEPENDENT)

Out of Canada comes PARLOR TRIXX, a great 80s inspired Party Melodic Hardrockband that sounds like an excellent mixture between SLAUGHTER, FIREHOUSE, RATT and WHITE LION. The band has a very good lead singer, Kyle Bottcher, who also plays guitar. 10 songs are included, and especially opener "Step into my parlor" is a very catchy tune, as this is great uptempo Melodic Hardrock with a very melodic sing-a-long chorus like STRYPER meets GREAT WHITE meets FIREHOUSE. This band is bringing back the late 80s LA Metal sound in it's best shape, and besides that fun opening track, other highlights are "Queen city Saturday night" (fun uptempo Party Hardrock), "Second chances" (great typical strong late 80s Melodic Rockballad) and "Hidden identity" (catchy uptempo melodic hardrock). Great band this PARLOR TRIXX, recommended to fans of 80s LA Metal. More info at: http://www.parlortrixx.com

(Points: 8.0 out of 10)

CREATURE 'WAY TO PARADISE' (KARTHAGO RECORDS)

Finally, a label doing re-issues of rare independent Melodic Metal from the 1980s. KHARTAGO RECORDS is a German labels and so far they have done 7 releases. CREATURE is their latest release, which is a band that released an LP in 1989, which has now been re-issued through KHARTAGO RECORDS. The album is titled 'Way to paradise', and besides the 9 original tracks, also 3 unreleased Bonustracks are included. The CD also has a nice booklet with pictures and info on CREATURE. Basically what you get here is good old clean German Melodic (Hard) Rock in the style of MAD MAX, STORMWITCH, TALON, FARGO... Instrumental very impressive and also the songs sound pretty good, but the vocals could have been stronger I think, because singer Alexander Schmitt sounds a bit forced sometimes, however, towards the end of the CD the vocals are better.
Anyway, the CD has a very good sound/production, and for anyone who digs good old German Melodic Hardrock this band is interesting to check out. Highlights on 'Way to paradise' are the midtempo sing-a-long rocker "L.O.V.E.", "Liar" (catchy uptempo melodic rocker), "Creatures of love" (fantastic Symphonic AOR Rocker like 80s MAGNUM, with nice keyboardwork and very good lead vocals!) and the catchy uptempo aor/melodic rockers a la RAGE U.K./GRAND PRIX "Against the warmachine", "Criminal", "Now it's over" and "If tears should fall" (great keyboardwork). Needs to be said that the band used a lot more keys than most other German bands in the melodic rockscene, so sometimes CREATURE borders with the AOR genre, but I guess that's not a problem at all. More info can be found at: http://www.karthagorecords.de

(Points: 8.0 out of 10)

CONSPIRACY 'THE UNKNOWN' (INSIDE OUT MUSIC/CMM MUSIC)

CONSPIRACY is a new duo formed by (Ex-) YES members CHRIS SQUIRE and BILLY SHERWOOD (also known for his work with WORLDTRADE). Together they form CONSPIRACY, whom just released their first CD on INSIDE OUT MUSIC. The music is somewhere between WORLD TRADE and YES, with a strong 80s hi-tech Poprock vibe added to the sound, that even reminds me of MR. MISTER at times. There's some really good material on this disc, such as the YES orientated song "1/2 A world away" and the uptempo Sympho Rocker "I could", but on the other hand you can also find a handful of very poppy tunes on this album that might even surprise the YES fan. However, if you're a fan of the band you must certainly purchase this record, but don't expect a YES copy here, as this is far more like WORLD TRADE or even more Hi-Tech Pop orientated.

(Points: 7.5 out of 10)

REDSTORM 'NO EXEPTION OF A VICTIM OF CRIME'
(KARTHAGO RECORDS)

REDSTORM was the brainchild of the Swedish multi-instrumentalist/singer/songwriter STEVE REDSTORM. He released the CD under the name of REDSTORM back in 1989, and I glad KARTHAGO RECORDS has re-issued the album onto CD, because I never heard this album and after a few spins I noticed this was a great record. Musically it is strong 80s type of Melodic Hard/Heavy Rock in typical Scandi style, like LEVICITUS, MALMSTEEN, NATION... 9 songs are included on this CD, and the sound/production is very impressive, and it still sounds fresh after all these years. Remarkable tracks on the CD are opener "Victim of crime", a great 7-minutes counting uptempo Melodic Heavy Rocker a la LEVITICUS. And also the uptempo melodic rocker "Side of love" (a la early EUROPE), the midtempo melodic rocker "Let me go" (Steve's vocals are very good on this tune) and the uptempo melodic heavy rockers "Watch yourself", "Take me back" (Bonustrack) and "Rise up" are all sensational pieces of high quality Hardrock/Metal. This is a very impressive release and thanks to KARTHAGO RECORDS we are able to hear it on CD after 14 years. More info can be found at: http://www.karthagorecords.de

(Points: 8.5 out of 10)

STEVE HACKETT 'TO WATCH THE STORMS'
(INSIDE OUT MUSIC/CMM MUSIC)

The amount of solo-albums of guitarist/singer STEVE HACKETT is rapidly growing, making 'To watch the storms' his 13th release so far. On each new album, the former member of GENESIS and GTR is stepping away a little further from the music that made him popular, Progressive Rock. This new solo-CD is no exception to the rule, with only the songs "Mechanical bride" (good Prog Rock) and "Brand new" being interesting for the average YES fan, because the rest of the CD is quite wicked and extraordinary, combining elements of 20s/30s Mood Music, Jazz, Acoustic Pieces and even Theatrical/Comedian parts, so this CD is more like an adventure that a real Progressive Rockalbum. Only interesting for die-hard STEVE HACKETT fans!

(Points: - )

DICE 'COSMIC PROG LIVE' (SCENE RECORDS)

The German band DICE returns with the release of their 9th CD release. The band exists for 25 years now and has always brought us nicely performed Progressive/Symphonic Rock a la ELOY, CAMEL, MARILLION... Although the vocals were not always really that impressive, the songs of the band were quite nice, and on this live-recording, which took place in Munich last year, the band is definitely playing on a high level. Best songs are prog rockers like "Full moon", "Strain in vain", "Under candlelight" and "Save me" (the only uptempo rocker) that will please fans of ELOY, JADIS, IQ, MARILLION... More info on this legendary German Prog band at: http://www.scene-records.de

(Points: 7.5 out of 10)


ROYAL HUNT 'EYEWITNESS'
(FRONTIERS RECORDS/BERTUS)

The Danish Symphonic Melodic Metalband ROYAL HUNT has always been one of my favourite bands, but their new CD 'Eyewitness' is quite disappointing. There are only a few songs that can compete with the older ROYAL HUNT material, such as "Burning the sun" (a la STRATOVARIUS), "5th element" (instrumental) and "Game of fear", but even the most enthusiastic ROYAL HUNT fan must admit that this is the bandthey started about 10-15 years ago. The 's worst album since band has made so many great songs, but none of them can be found on their new CD, so I guess something must change in the bandformula is 's line-up, because otherwise the over. I would be surprised if the band still is able to make big sales in Japan, but I doubt if this record will be remembered as a classic in ten years from now. Among the 10 included, a lot of useless songs are featured, such as and "Wicked "Help us God", "Can't let go", "The prayer", "Edge of the world" loungeeveryone was " (a weird roaring twenties Jazz type of sax dominated song!). This is not the album waiting for, so it might be over and out for ROYAL HUNT, and thatbecause the 2 's really a pity, previous CDs of the band on FRONTIERS RECORDS proved to be winners, but I donknow what to 't do with this new release...

(Points: 7.5 out of 10)


JEFF SCOTT SOTO 'LIVE AT THE GODS 2002 CD' (FRONTIERS RECORDS/BERTUS)

Last year the legendary lead singer JEFF SCOTT SOTO performed at the Gods in the UK. His performance was quite excellent, and therefore FRONTIERS RECORDS decided to release the album as a CD and DVD Live recording and now 1 year later the results are stunning. The sound is perfect and so was the performance that night. Besides Jeff on vocals, the rest of the band consisted of Alex Papa (Drums), Gary Schutt (Bass) and Howie Simon (Guitars). Together they brought (and bring us on this CD) a nice collection of songs Jeff sang on the past 20 years, ranging from MALMSTEEN, TALISMAN, AXEL RUDI PELL, EYES to songs from Jeff's solo records. The only pity is that the setlist could have been better, because not much TAKARA or AXEL RUDI PELL material was played and these were some of the best recordings Jeff sang in his career. Instead we get average songs like "Let me entertain you" (isn't this a ROBBIE WILLIAMS track?), "Love parade" or the ROCKSTAR tune "Stand up". Nevertheless, the MALMSTEEN medley and the TALISMAN tunes "Break your chains", "I'll be waiting" and the PELL track "Warrior" are outstanding, and therefore alone this Live album is highly recommended! Fans of JEFF SCOTT SOTO must own this CD and the DVD, which will be available soon. The CD comes with a studio bonustrack called "Good love", a nice slow Bluesy Melodic Rocker, while the DVD has more goodies to offer, but that's told in the DVD review...

(Points: 8.5 out of 10)

TREN LOCO 'RUTA 197' (YUGULAR RECORDS)

The Argentinian Power Metal band TREN LOCO is quite popular in their home country, and they have already released 4 or 5 albums. Anyway, 'Ruta 197' is their latest effort, and I must say I am impressed. This band is playing very strong big Melodic Power Metal in the style of 80s US Power Metal acts like HELSTAR, ANVIL, RIOT, VIRGIN STEELE, HEIR APPARENT..., but also some MAIDEN influences can be heard, and even a slight Thrash Metal riff ("Ruta 197"). 11 songs are included, and besides a fantastic production, most of the songs are very good Melodic Power Metal tracks. Highlights are "Pampa del infierno", "Hoy" (catchy!), "Identitad real", "Endemoniado" and the only English track "Apocalypse". Without a doubt, this is a great Melodic Power Metal with those high pitched vocals you want to hear in this type of Metal. Hopefully more on them soon, as they have already a large discography behind them. For now, more info at: http://www.trenloco.arg

(Points: 8.5 out of 10)

NITRO'S JIM GILLETTE 'PROUD TO BE LOUD' (RLS RECORDS)

Out of the US came NITRO, a Party Metal band from LA that played like so many others in the 80s in the style of CRUE, TWISTED SISTER, WASP, CINDERELLA. RLS RECORDS, the recordlabel of TUFF singer Stevie Rachelle, has re-issued one of the NITRO albums, and added 5 bonustracks. Unlike many Glamrockbands at that time, NITRO had a unique singer, who sang some very high notes, which was more common in the Power Metal genre. Anyway, the Melodic Party Metal still sounds very fresh, even though the recordings took place some 15 years ago. Highlights are "Flash of lightning" and "When the clock strikes 12", good uptempo melodic Party Metal tunes, but also the fast Power Metal of "Never say never" is worth mentioning. However, the absolute highlights are the more melodic tunes, such as the DEF LEPPARD orientated midtempo semi-melodic rockballads "Angel in white", "Show down" (AUTOGRAPH style) and "Proud to be loud". I know the NITRO LPs are very hard to get these days, so this re-issue is quite interesting, and I remember magazines back then saying that NITRO was a band that might attract fans of both Poser and Power Metal, because their style fits somewhere between and I guess they were right, so now it's up to you to decide if you agree. More info at: http://www.rlsrecords.com

(Points: 8.0 out of 10)

TUFF 'LIVE IN THE U.K.' (RLS RECORDS)

The Party/Glamrockband TUFF has a new CD out, it's a live recording that took place in the UK last year. Once seen as a POISON copy, TUFF has proven to be more than just a one-day fly, because the past 10 years or so they have hold on to their tough late 80s Party Hardrocksound that sounds rougher than POISON and has more in common with the stuff SKID ROW, CRUE and RATT used to make. This live recording sounds very good, not only the production of this CD, but also TUFF shows they can make a good show live. Highlights on this Live CD are tracks like "Good guys wear black", "So many seasons", "Tied to the bells", "The all new generation" and the ballad "I hate kissing you goodbye". All TUFF fans should surf to: http://www.rlsrecords.com

(Points: 8.0 out of 10)

MYTHOLOGIC 'STANDING IN STILNESS' (PMM)

MYTHOLOGIC is a new band featuring members of the American progressive Rockbands ANDEAVOR and LEGER DE MAIN. I am glad to inform you that the CD they have released is very impressive and a must for every fan of high class melodic Progressive Rock/Metal. Female lead singer Melissa Rodler has a wonderful voice and the music sounds like a mix between QUEENSRYCHE and LANA LANE, with a bit of ENCHANT thrown in for good measure. Without a doubts, the 7 songs on this CD are very sensational, and to me, the absolute highlights are "In solitude", "Standing in stillness", "A dim too dark" (starts calm, but later develops into a fantastic uptempo Symphonic Melodic Heavy Rocker a la LANA LANE) and "Truth undiscovered". The conclusion is quite simple here, this CD is highly recommended to fans of quality Progressive Rock. More info at: http://www.pmm-music.net

(Points: 8.5 out of 10)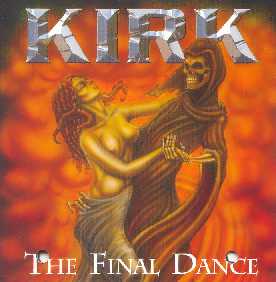 KIRK 'THE FINAL DANCE' (POINT MUSIC)

KIRK comes out of Switzerland, and their first (?) CD 'The final dance' is actually quite impressive. The album has a fantastic big sound/production, done by DENNIS WARD and musically this is prime-time German uptempo Melodic heavy Rock/Metal like a mix between PINK CREAM 69 and HELLOWEEN. Most of the songs are very strong and sensational at times, with as highlights "Part time lover", "Center of the universe", "Shattered dreams", "Ashes", "Like a thunderstorm" and "Vampire breakfast". I can highly recommend this KIRK to you, especially if you like typical German Melodic Rock/Metal!

(Points: 8.5 out of 10)


EMERALD RAIN 'SHORT SIGHTED' (POINT MUSIC)

After a few years of silence, the Canadian band EMERALD RAIN has returned with a new CD. The CD is titled 'Short sighted' and released on AOR HEAVEN/POINT MUSIC instead of Frontiers, the previous label of the Canuck band. Anyway, musically nothing has changed (happily!), so again we can listen to a great Melodic Hardrockalbum in the style of the first two HAREM SCAREM classics. Most of the songs are in the same style, which is uptempo and easy to remember with catchy singable choruses. Best tracks include "Second sight", "Everyday hero", "Beneath the blue" and "Need to fly" (could've been on the debut of HAREM SCAREM). Fans of EMERALD RAIN or HAREM SCAREM can easily purchase this very good new record.

(Points: 8.5 out of 10)


BARROS 'GEMINI' (POINT MUSIC)

TARANTULA is one of Portugal's most popular Hardrockbands, and after releasing records on and off the past 15-20 years, the bandmembers have now been focusing on side-projects. The name Luis Barros has been seen on many Portuguese productions lately (MARVEL, NORDICA and FAITHFUL), and now it's time to introduce tou to BARROS. This is the new band/project of the brothers Paulo and Luis Barros, both known of being bandmembers of TARANTULA. Their CD has been released on POINT MUSIC, and although I am a huge fan of TARANTULA's music, the BARROS stuff is a little bit weaker, but not bad at all. The musicstyle of BARROS is clearly Melodic (Hard) Rock with clear similarities to DOKKEN, WHITE LION, PC'69, XYZ and TYKETTO perhaps, but unfortunately they don't succeed in making it a sensational record. However, the CD still offers you good quality Melodic Hardrock in songs like "Escape from the lies", "Guardian angel", "Talk tomorrow", "A soul of fire", "Night fall" and "Praying for the lord". I wonder what will happen with TARANTULA, can we expect a new CD soon? Anyway, in the meantime all fans should check out BARROS.

(Points: 8.0 out of 10)

EVOLUTION 'DARK DREAMS OF LIGHT' (POINT MUSIC)

The German band EVOLUTION has a lead singer who sounds like a younger brother of METALLICA frontman James Hetfield, but musically things get a little more to the melodic side, however it is still pure Metal and a reference to the late 80s METALLICA is easily made on songs like "Dark dreams", "Hope", "Take time" and "Till the end". Although most of the CD is nice to hear, none of the songs is really making an impact, but on the other hand, this is a good alternative to the recent horrible new METALLICA CD 'Anger'!

(Points: 7.5 out of 10)

TEMPLE 8 'ENTER THE TEMPLE' (RIGEL RECORDS)

Out of Ohio, USA comes TEMPLE 8, a very sensational Progressive Rockband a la RUSH. Their debut CD 'Enter the temple' has a playing length of more than 60 minutes, and is from start to finish quite impressive. Leader of the band is KURT TISCHER, who is playing guitar, bass, organ and also sang! Kurt has got a very good voice, somewhere between DENNIS DEYOUNG of STYX fame and GEDDY LEE of RUSH fame. Highlights on the CD are "Ideas of the mind" (straight-ahead uptempo Prog Rocker), "At the summit" (strong melodic Pomprock chorus), "Danger zone" (great up-tempo prog melodic rocker) and "The big picture" (9-minute epic Progrock). This is a highly recommended piece to Prog Rock fans, more info at: http://www.3rdear.com and e-mail them at: kurt@3rdear.com

(Points: 8.0 out of 10)

NOBODY'S FOOL 'TEMPTATION' (INDEPENDENT)

The Australian rockers NOBODY'S FOOL return with the release of a new CD titled 'Temptation'. This one works in the same concept as their earlier recordings, so we get to hear good late 80s influenced groovy American Melodic Hardrock like TYKETTO, TESLA, WINGER... Highlights on the CD are the semi-ballad "Forever", the catchy uptempo 80s melodic rocker "Hold on" and the videoclip of the song "Inside out". Fans of this style know what to do with this NOBODY'S FOOL. More info at; http://nobodysfool.cjb.net and e-mail them at: nobodysfoolrock@yahoo.com

(Points: 8.0 out of 10)

LEYENDA 'LEYENDA' (INDEPENDENT)

We're back in Spain again with yet another new sensational Melodic Rock/Metalband. This band is called LEYENDA and they come out of Madrid. Their CD contains only 3 tracks, but what we get to hear is of a very high level. The first song "Y Veras" starts calm, as a ballad, but develops into a great catchy uptempo melodic rocker, not too far away from TIERRA SANTA and AVALANCH. Next track "Leyenda" is a great semi melodic rockballad and finally "Llegare al final" is a very good uptempo Melodic Heavy Rock/Metal tune. Concluded, this is another interesting Spanish Melodic Hard/Heavy Rock/Metalband to check out. More info at: http://www.leyenda.es.mn and e-mail them at: leyenda_web@hotmail.com

(Points: 8.5 out of 10)

REVIVER 'OSIRIS EYES' (INDEPENDENT)

The Dutch band REVIVER released a good Melodic Metal demo a few years ago. Now they are back with a new mini-CD in a different line-up. Most notable change is the coming of new lead singer Patrick van Maurik, who used to sing in the fantastic band MONTANY. Anyway, his entrance is giving REVIVER's songs a much stronger approach than before, because Patrick is a great singer, who can easily sings the highs and lows. Besides, the songs are better this time, and so is the production, so in general the band has improved a lot. Especially songs like "Another day" and "Garden of Eden" are very strong 'big' Melodic Metal tracks in the style of the 80s sound of FATES WARNING and CRIMSON GLORY. You can check out more on REVIVER at: http://www.reviver.nl and e-mail them at: info@reviver.nl

(Points: 8.0 out of 10)


SATELLITE
'A STREET BETWEEN SUNRISE AND SUNSET'
(METAL MIND RECORDS/BERTUS)

SATELLITE is more or less the follow-up to the band COLLAGE, a Polish Progressive Rockband that was quite popular in the Prog Rockscene. The new band SATELLITE has released their first CD on METAL MIND RECORDS, a Polish label which is actually focused on Metal and Gothic, so this is an exception to the stuff they usually release. Anyway, the CD has beautiful artwork, done by Mark Wilkinson (MARILLION, FISH) and also musically the Neo-Prog of SATELLITE is really interesting. It is as good as the British Neo-Prog acts like IQ, early MARILLION, PENDRAGON… The CD counts 9 songs and with a playing length of 72 minutes, it gives you enough satisfaction after listening to the whole record. Highlights on the CD are "The evening wind", "No disgrace", "Now" and "and sunset" (great 80s orientated keyboardwork). Without a doubt, this is a A street between sunrise CD that will be loved by the fans of quality Neo-Prog a la IQ, JADIS, MARILLION, PENDRAGON, PALLAS...

(Points: 8.5 out of 10)


TIM FEEHAN 'TRACKS I FORGOT ABOUT'
(MTM MUSIC/SUBURBAN)

The AOR singer/songwriter TIM FEEHAN has been active in the music business for more than 20 years now, with a lot of success through the years, although his biggest success was at the start of his career when he scored a massive hit in Canada and Hawaii with the band FOOTLOOSE. In years to follow he released a lot of great AOR solo-albums, of which 'Full contact', released on MCA RECORDS in 1990, is his best effort. Other successes include a performance at the wedding of famous hockey star Wayne Gretzky, songs placed on several soundtracks, such as a JAMES BOND movie and winning some awards back in 1987.
Now it's the year 2003 and we can find a new CD of Tim on MTM MUSIC. It's not really a new album as the title predicts, because it's a collection of unreleased songs and I must say it really rocks! The slower groovy AOR Rock of TIM FEEHAN sounds a lot like his last record 'Pray for rain' with the difference that it's a little less sensational, but it surely rocks hard. 14 tracks are included and most of them can be labelled as AOR and not Westcoast-Rock as some magazines or even the label states. The best songs are uptempo AOR rockers like "Call of the wild" (duet with MIKE RENO), "Don't need an invitation", "Gates of heaven" and "Even if it hurts", all sounding like STAN BUSH. Also pretty good is the AOR ballad "You still breathe". Concluded, this is a recommended AOR album, although it's not as good as Tim's 2nd record 'Full contact'.

(Points: 8.5 out of 10)


DOC HOLLIDAY 'GUNFIGHTER – THE BEST OF THE 90S' (MTM MUSIC)

I have never been a fan of Southern Rock, and bands like LYNYRD SKYNYRD, OUTLAWS, MOLLY HATCHET leave me cold, and so does DOC HOLLIDAY, who have been releasing albums since 1981. So, this album on MTM MUSIC is not that interesting, unless you're a fan swampy rootsy Southern Rock with those raw vocals and slow songs that make you feel like you're in a hot desert in the middle of nowhere, longing for a glass of water (or a bottle filled with beer!). Only the first song "Never another fight" rocks a little, as this is a great uptempo 80s type of AOR/Radiorocker a la AXE, with a 38 SPECIAL riff. The rest is slow Southern Rock that sounds quite average, but if you're a fan of LYNYRD SKYNYRD or MOLLY HATCHET, then this is your kind of band, but AOR fans should stay away from this release...

(Points: 7.0 out of 10)

CLOSTERKELLER 'GRAPHITE' (METAL MIND RECORDS/BERTUS)

This band comes out of Poland, and they are HUGE in their home country! They sold 500,000 copies, so then you're pretty big I think. Anyway, CLOSTERKELLER has already released 10 albums the past 13 years, so they are definitely not a new band, but it's the first time I heard about them through this new CD release 'Graphite'. They play a somewhat poppier approach of the immense popular Gothic Metal style, and actually they remind me of WITHIN TEMPTATION, yet with good DORO ish vocals. The best songs are "Somewhere in between", "The mermaid", "The ego game" and "Eve and Adam". A
recommended album if you're into the typical Female Fronted Gothic Rock/Metal!

(Points: 8.0 out of 10)


3 WISHES 'SHAKE BEFORE WELL USE' (TTS MEDIA MUSIC)

2 years ago we were surprised by a great debut CD of the German band 3 WISHES. Well, now the band has released a follow-up and although it's another very good album, it's a little less sensational than their debut. The main problem is that the band has chosen for a safe typical German Melodic Hardrocksound a la BONFIRE and 80s BON JOVI. Most of the songs are uptempo melodic rockers, quite good, but nothing out of the ordinary here. On the other hand that's a good thing, because if you like typical standard melodic rock with strong hooks and catchy choruses, then this album is quite a pleasure to listen to. 12 tracks are included, of which the first 3 and the last 3 are the highlights of the record. "Electric bullride" starts the album, and this is a nice fun uptempo melodic HR song a la BONFIRE. Next track "Lie to me" is a great midtempo melodic rocker. "Never say never" is a very catchy uptempo AOR/Melodic Rocker in the BON JOVI 1983 style with the keys added for perfection. In the same style we can find "Show me the way" and "Ordinary man" (best song, very good vocals). Closing track "Love don't lie" (great semi AOR ballad a la 80s REO SPEEDWAGON ballads like "I can't fight this feeling") is the final highlight of this rather good album. In general, the sound and production of this new 3 WISHES is much better than their debut and I can truly recommend it to all AOR/Melodic Rockfans, but still the band's best songs so far can be found on their debut 'Electric bullride' from 2001. Check out their site at: http://www.3-wishes.de and e-mail them at: contact@three-wishes.de

(Points: 8.5 out of 10)


SHOOTING STAR 'TONIGHT DVD'
(COW TOWN RECORDS)

The legendary AOR/Pomprockband SHOOTING STAR has released a DVD, and it included a lot of interesting stuff. First off, the DVD comes with the re-release of the band 's latest effort 'Leap of faith', which contains 2 additional bonustracks ("Let's roll" and "Don't walk away). The DVD itself contains a live concert, recorded at the Ameristar Casino in Kansas City on June 19th, 2002. The performance is quite good, although both lead singers of SHOOTING STAR are not always singing as good as they did 15-20 years ago. Also the song selection is not outstanding, as nothing is played from the band's classic 'Silent scream', nevertheless it's nice to see the band performing great songs like "If you want it" and "Last chance" in front of a large audience. Also quite nice to watch are the interviews with the bandmembers. However, most interesting on this DVD are the 5 fantastic Videoclips of the songs "Tonight", "You've got what I need", "Summer sun" (the band's best tune), "It's not over" and "Touch me tonight", which also showcases the different styles the band played through the years, from classy late 70s Pomprock, Progressive Rock, 80s AOR, SURVIVOR ish material, KANSAS influenced stuff right to late 80s 90s American mainstream Melodic Hardrock a la WHITESNAKE/DANGER DANGER and it was all done at a very high level. Let's hope in the future we will see more new albums in the style of their impressive latest CD release 'Leap of faith'. More info at: http://www.shootingstarband.com

(Points: 8.5 out of 10)


MICHAEL SCHENKER GROUP 'ARACHNOPHOBIAC' (MASCOT RECORDS)

Michael Schenker doesn't need any introduction, as the man has been playing and making music since 1970, first with the SCORPIONS, later with UFO, but best known for his solorecords as MSG (MICHAEL SCHENKER GROUP. Michael has never had a real steady line-up, and especially the change in lead singers is remarkable, with over 10 (!) lead singers in 20 years, MSG just couldn't find a lead singer who could stay with the band for a long period, except Robin McAuley who sang with Michael for 5 years. Anyway, the new record features lead singer Chris Logan, who has got a soul vibe in his voice, a bit like GLENN HUGHES. The music is back to the roots, which is 70s inspired UFO type of Melodic Heavy Rock. There's also some bluesy weaker material on the album, such as "Into the sands of time" and "Weathervane", but the main deal here is good quality Melodic Heavy Rock. Without a doubt, this is the best MSG album since 'The Unforgiven'. Highlights are uptempo melodic rockers like "Illusion" and "Break the cycle", the midtempo melodic rocker "Arachnophobiac" (a la SCORPIONS) and the melodic rockballad "Over now". Concluded, finally MSG has released an interesting good vocal album, recommended if you want to hear some good old classic 70s Hardrock!

(Points: 8.0 out of 10)
RICK RENSTROM 'UNTIL THE BITTER END' (MASCOT RECORDS)

Here's another amazing guitarist from the US of A. His name is RICK RENSTROM and he has released an awesome half vocal, half instrumental record filled with high class Neo-Classical Melodic Metal. The instrumentals are very well played, with as highlights uptempo pieces like "Until the bitter end", "Symphony #40" (hello MALMSTEEN!), "The fire within" and "Destiny's call". The vocal duties are done by ROB ROCK (3 songs), MAT SINNER (1 song) and Wade Black from SEVEN WITCHES/CRIMSON GLORY) on 1 song. Additional musicians include bassists Stephen Elder, Brian Gloddle and Mat Sinner, keyboardplayers Mistheria and Ferdy Doernberg from AXEL RUDI PELL and ROUGH SILK, while Richard Christy from ICED EARTH/DEATH did the drumming. The CD is from start to finish high class Melodic Metal, instrumental and vocally, in the style of MALMSTEEN, PELL, IMPELLITERRI, ROB ROCK... If we listen to the vocal songs, the highlights are the tracks where ROB ROCK is singing, as his voice is really terrific, and Melodic Metalsongs like "Kingdom for ransom", "Victim's paradise" and "The king" are good examples. Also "Towers of babylon" and "Calling on vengeance" are great uptempo Melodic Metal songs. Concluded, this record is a must if you're a fan of any of the mentioned acts, and Rick is definitely someone to watch out for in the future!

(Points: 8.5 out of 10)

CONQUEST OF STEEL 'STADIUMS OF STEEL ' (SPLIT CD PROMO)

The demo CDR I received from the label NO FACE RECORDS contains 2 bands, EVANESCE and CONQUEST OF STEEL. The first band is not interesting, as this is Hardcore, but CONQUEST OF STEEL is very interesting on the other hand. The 4 songs on this split CD are classy 80s Melodic Metal like MANOWAR meets JACK STARR meets IRON MAIDEN, with some very good vocals. The best songs are "Born in hell" and "Wenches can be warriors". Later this year there will be a full-length album for CONQUEST OF STEEL, but in the meantime this demo CDR is a nice sneak-preview of things to come! More info at: http://www.conquestofsteel.co.uk and e-mail them at: band@conquestofsteel.co.uk

(Points: 8.0 out of 10)

PARALLAXE 'PARALLAXE' (DEMO)

6 long tracks are on the debut demo CDR of the French band PARALLAXE. This band is playing instrumental Progressive Rock/Metal of a very high level. The CDR takes up to 60 minutes and it's really a pleasure to listen to such a quality record. If you're a fan of instrumental Prog. Rock/Metal you will love such songs like the 17 minutes counting closing track "Indian" and "Acousmatique". Check it out for yourself at: http://parallaxemusic@free.fr and e-mail them at: parallaxemusic@free.fr

(Points: 8.0 out of 10)

PARADICE 'PAIN AND PLEASURE' (INDEPENDENT)

The Swedish Glamrockband PARADICE sent me a 4-track CDR. The band has a raw female lead singer called MAGDALENA who reminds me of BITCH/BETSY. The music is also raw Hardrock with a 80s approach, like a mix between BITCH/BETSY and early LITA FORD. None of the 4 songs stand out, but on the other hand they are nice to listen to. The songs are titled "Bad girl", "Pain and pleasure", "Rock and roll" and "Tear up the night", 4 straight-ahead uptempo Hardrocksongs like HEADPINS/BETSY. More info on this band at: http://listen.to/paradice and e-mail them at: karl@paradice.zzn.com

(Points: 7.5 out of 10)


REST IN PEACE 'EVILUTION'
(BRENNUS RECORDS)

'Evilution' is the second CD of the French band REST IN PEACE. They play very impressive Melodic Progressive Metal like a mix between ROYAL HUNT and early EUROPE. The band has a very good lead singer called Eric Bevilacqua and their new album contains 13 well performed tracks. "The child and the dolphin" starts the CD quite well, as this is a great uptempo melodic heavy rocker that combine 80s elements with today's Metal formats, and it has a strong catchy melodic chorus. The next tune "Another rebirth" has some heavy riffs and nice hammond work, but again features also excellent melodies and is just a well-constructed Progressive Metal tune (a la DREAM THEATER). "Widekind" follows and is a great uptempo Progressive Metal like BALANCE OF POWER, yet a level lower. Then comes one of the best tracks, namely the fantastic Melodic Progressive Metal song "Diary of a merchant man: part 2" which sounds a bit like SYMPHONY X. The CD continues in a rather good steady Progressive Metal style with one of the highlights being the "The werewolf trilogy". Concluded, REST IN PEACE is yet another interesting high quality band from France!

(Points: 8.5 out of 10)


DEAFENING SILENCE 'EDGE OF LIFE'
(BRENNUS RECORDS)

This French band is clearly influenced by HELLOWEEN, so what we get to hear on their debut is fast uptempo happy Power Metal with strong high melodic vocals. The first song "Deafening silence" is a very good example, fast, melodic with excellent guitarsolo's and remarkable are the very impressive lead vocals by singer Julien Milbach. In the same style is "The black swansong", very HELLOWEEN orientated, but because of the strong vocals no doubt that it is a true gem! Some might find it cliche, but also the following tracks "Heavenly dream" and "Edge of life" are very good faster uptempo HELLOWEEN melodic metal pieces. And actually the rest of the CD continues in this tyle, with as other highlights "Eden", "Save my soul" and "Terror and despair". I can easily conclude that this is a great band, recommended to HELLOWEEN/EDGUY fans, and especially the fantastic lead singer is giving this band a positive touch.

(Points: 8.5 out of 10)

KAIZER 'VICIOUS CIRCLE' (DEVIL LYNCH RECORDS)

They come out of Japan, but they play European orientated Melodic (Power) Hardrock/Metal. KAIZER is musically also not far away from CONCERTO MOON, and MALMSTEEN influences can also be heard. Anyway, the band released this CD sometime ago, but after a few spins I knew that it should be included here, as the CD of KAIZER is of a very high level. This is quality Power Metal, not only the production is very impressive, but also the songs are catchy and very melodic, while instrumental everything sounds perfect (pure MALMSTEEN) and even vocally it's pretty good, with of course high pitched lead and harmonyvocals (TNT style). Concluded, this is a highly recommended band, and the best songs on the band's only (?) CD are opener "Human wings" (faster uptempo Melodic Power Metal), "Worry of love" (uptempo Melodic Heavy Rocker like DOKKEN meets EUROPE), "Purgatory" (great midtempo Melodic Metal) and "Burning blood" (best song, fantastic catchy uptempo Melodic Power Metal). So, this KAIZER is yet another excellent Japanese Metalband. More info at: http://www.devillynchrecords.com

(Points: 8.5 out of 10)


ZEBRA '4' (FRONTIERS RECORDS/BERTUS)

It took 17 years before the legendary band ZEBRA released their 4th album '4', but on July the 7th 2003 the Italian label FRONTIERS RECORDS will release their album. Musically nothing has changed, and so Randy Jackson and company continue making their own brand of Melodic groovy Rock/Hardrock. This album sounds like a mix between RUSH, LED ZEPPELIN and BAD COMPANY, but it's best recommended to those who enjoyed the band's previous 3 releases. Although I was never a huge fan of the band, I can not deny that this is a quality release. The music is pure ZEBRA, not as AOR based as their 3rd record '3.V', but still a great Rockalbum. Highlights include uptempo rockers like "Arabian nights", "Light of my love" and "Free" (pure 70s), the midtempo "Why" and the semi-ballad "A world that is learning". Well, this is definitely a fine release for the ZEBRA fans, as it easily can compete with the 3 other releases of the band. However, for melodic rockfans it's something a little different than the usual stuff and therefore I would prefer to give it a listen first. Nevertheless, this is good return of ZEBRA!

(Points: 8.0 out of 10)


MICHAEL SEMBELLO 'THE LOST YEARS' (FRONTIERS RECORDS/BERTUS)

MICHAEL SEMBELLO will always be remembered as a one-day hit wonder who scored his only hitsingle "Maniac" in 1983, but the man did so much more, although mainly in the popscene. However, in the year 2003 MICHAEL SEMBELLO has released a pure AOR/Westcoast album on FRONTIERS RECORDS. Musically this CD of him is very much 80s AOR, like JOHN WAITE, STAN BUSH, RICHARD MARX etc. It's not heavy, but very melodic and rocking enough for the average AOR fan. Especially the first track "Love doesn't live here anymore" is high class 80s midtempo AOR in the style of STARSHIP, MARK FREE, MICHAEL MORALES... The rest of the CD is a little less pure AOR, and even contains some pure Pop orientated material (like "Heavy weather", "One planet, one people", new version of "Maniac"), but nevertheless there's some really good stuff on 'The lost years', such as the following songs: "Tear down the walls" (midtempo AOR, duet with JEFF PARIS), the TOTO ballad "Black rain", "What you really want" (uptempo 80s AOR/FM-rocker) and "Burn it up" (uptempo poprocker a la "Maniac"). Concluded, about 6 tracks of the 12 included are highly recommended to the AOR fans, but be aware that there's also some pure Pop stuff on this record! On the other hand, it's a total must if you like 80s artists such as JAY GRUSKA, MICHAEL ZEE, DAVID ROBERTS, JOHN O'BANION...

(Points: 7.5 out of 10)

ERIC MARTIN 'PURE' (FRONTIERS RECORDS/BERTUS)

Last year ERIC MARTIN released a new solo-CD, and already now he has a new one out on FRONTIERS RECORDS. The album is titled 'Pure' and is actually a mini-CD, although the playing length is still 36 minutes, with 8 included tracks and an additional videoclip of the song "Fly". That particular song is by the way one of Eric's best songs since the ERIC MARTIN BAND release 'Sucker for a pretty face', a great uptempo melodic poprocker with a catchy chorus. The remaining 7 songs on the audio CD are acoustic versions of songs of Eric from his entire career, from the early beginning (ERIC MARTIN BAND), MR. BIG to his solo-records. Songs from all decades are included here in acoustic versions, nicely done, but I am moreover looking forward to a future CD release of Eric with Melodic Poprock in the style of "Fly" or his debut as the ERIC MARTIN BAND in 1983, which is still his best effort 20 years later now.

(Points: 7.5 out of 10)


BRAZEN ABBOT 'GUILTY AS SIN' (SPV)

Finally, after 6 years of waiting, a new BRAZEN ABBOT CD is released. The long-awaited 4th CD of the Bulgarian composer/multi-instrumentalist NIKOLO KOTZEV continues the same Classic Melodic Hardrocksound of the previous records. Also again we can enjoy the vocals of such excellent lead singers like JOE LYNN TURNER (RAINBOW, DEEP PURPLE), GORAN EDMAN (STREET TALK, MALMSTEEN) and JORN LANDE (MASTERPLAN, MILLENIUM). Together with the instrumental perfection of Nikolo Kotzev, this BRAZEN ABBOT CD is as good as the 3 previous released. Nikolo composed, produced, mixed and mastered the 'Guilty of sin' record at his own Nitrax Studios in Mariehamn on Aland, Finland (the same small island where the label LION MUSIC is situated), and the result is impressive, because the 12 included tracks sound awesome, making this a true gem in the style of RAINBOW and MALMSTEEN. Highlights include melodic rockers like "One life to live", "Slip away" (fantastic chorus!), "Mr. Earthman" (RAINBOW meets DEEP PURPLE), "Bring the colors home" (semi-ballad) and "Supernatural". Concluded, this release is a must for all BRAZEN ABBOT/NOSTRADAMEUS fans! Expect an interview with leader NIKOLO KOTZEV soon...

(Points: 8.5 out of 10)


RAMOS 'LIVING IN THE LIGHT'
(FRONTIERS RECORDS/BERTUS)

Late July will see the release of the first RAMOS CD, an album that will appeal mostly to THE STORM/TWO FIRES fans. The music of RAMOS is pure AOR in THE STORM style, with the additional fact that leader of the band is guitarist JOSH RAMOS, who played in afforementioned bands. Anyway, 'Living in the light' contains 12 tracks and is from start to finish an excellent AOR record in the best 80s tradition, yet with an updated sound, so it doesn't sound dated at all. The lead singer of RAMOS is MARK WEITZ, a great singer who sang previously with ODIN, MALICE and EYES. The CD was produced by KELLY HANSEN from HURRICANE, and he did a great job! The CD is featuring a great mix of uptempo, midtempo and (semi) ballads, all in the AOR style, like THE STORM, but also comparisons to SURVIVOR and JOURNEY are notable. Best songs are "Living in the light" (fantastic HUGE AOR a la ALIAS, THE STORM), "Don't go" (great semi AOR Ballad), "Seize the day" (HAREM SCAREMish catchy uptempo melodic rocker), "The dream is alove" (great AOR ballad like FREDDY CURCI fronting SURVIVOR/JOURNEY), "Tell me why" (lovely high class uptempo AOR), "You're so far away" (awesome semi AOR ballad). So, all AOR fans should purchase this CD as soon as it is released late July!

(Points: 9.0 out of 10)

AVIARY 'AMBITION' (AV RECORDS)

In the 1970s a band named AVIARY went on to become a big name in the Underground scene. Their only LP release on SONY MUSIC was loved by many, but never became a big success. In 2001 the album was re-issued onto CD after being hard to get as vinyl release for 22 years. Recently LANA LANE covered one of AVIARY's tunes, and because of all this renewed interest in the band, a new CD of AVIARY was released. The CD is titled 'Ambition' and it contains material recorded between 1975 and 1979, so in the 4 years before the album release. Musically it is in the same vein as their debut, so a mix of Pomprock, Progressive Rock and Theatrical Popmusic, combining vocal harmonies, exceptional lyrics with a sense of humour, big keyboard and guitarsounds into a big epic sound that sounded like an unique mix between QUEEN, STYX and YES with a late 60s BEATLES influence here and there. This CD is a must for anyone who likes AVIARY, and even though everything was recorded between 1975 and 1979, it doesn't sound dated at all, and more importantly, the production and sound quality of the CD is very impressive. Highlights are "The sun, the sand" (great 70s Pomprock at it's best), "You" (very good uptempo AOR/Pomprocker), "Desert songs/Pharaohs March" (11 minutes counting Progressive Rock with a YES influence), "Yes and no" (pure early 70s QUEEN) and "I should of known" (pure 70s Pomprock). Concluded, this is a must for all Pomprockfreaks and AVIARY/STYX/QUEEN fans! More info at: http://www.bradlove.com

(Points: 8.0 out of 10)


JEFF SCOTT SOTO 'LIVE AT THE GODS 2002 DVD' (FRONTIERS RECORDS/BERTUS)

If you've read the CD version of this Live recording by JEFF SCOTT SOTO, you will already know what is on this DVD, as the recording is the same as on the CD version, just like HAREM SCAREM, which was the first release of a serie of DVD's to follow after last year's 'Gods of AOR' festival in the UK. JEFF SCOTT SOTO's release is the 2nd DVD, and like I said the recording is the same as on the CD version, with of course the difference that this is a DVD, so you can watch the entire show Jeff did back at the Gods. The concert is of course a great deal of fun to watch, as many of Jeff's past songs are played, ranging from TAKARA, TALISMAN, EYES, his solo stuff right to the MALMSTEEN 2nd album 'Marching out' on which Jeff started his career as a 17-year old boy! Now almost 20 years later the performances of these MALMSTEEN classics (and of course the rest of the setlist) is very impressive, with Jeff's vocals still being superb, but also compliments to Jeff's backing band which include bassist GARY SCHUTT, guitarist Howie Simon and drummer Alex Papa. Anyway, besides the performance, this DVD also includes some extra goodies that are quite fun to watch. 2 Videos are included, "Eyes of love" and "Holding on", both excellent quality videos of 2 fantastic AOR/Melodic Rocksongs, probably the best of Jeff's latest solo-CD. Also a good laugh is the extra behind-the-scenes parts and last but not least, an interview of 75 minutes (!) with Jeff and co. Concluded, this DVD is offering a lot for the fans of JEFF SCOTT SOTO, so get it a.s.a.p.!

(Points: 9.0 out of 10)


MORDIGGAN 'METAMORPHOSE'
(BRENNUS RECORDS)

MORDIGGAN from France feature a male and a female singer. The male singer (Jerome) is able to sing well, but who really shines on this CD is the fantastic female lead singer (Sophie), who also happens to play Flute. Her voice is very impressive and I hope she can sing everything on future albums of MORDIGGAN. The music included here is very good Melodic Prog/Power Heavy Rock/Metal in the style of VANDENPLAS, SILENT EDGE and SHADOW GALLERY. All the songs are duets between the male and female singer, and although I prefer the female singer, none of the songs is really weak, and so it is a pleasure to listen to the 10 included tracks on 'Metamorphose'. Higlights are "Devenir", "Peur de vide", "Retour du mal", "Que la lumiere soit", "Viking" and "Dieu du tonnerre", but actually all songs are great. The female singer steals the show here, and therefore I can recommended this CD to all fans of Female Fronted Rock/Metal, but also Prog/Power Metalfans might want to check out this band. They sound like VANDENPLAS meets HEADLINE, yet with duets between a nice male singer and a fantastic female singer.

(Points: 8.5 out of 10)


AWACKS 'ATMOSPHERE 136' (BRENNUS RECORDS)
BRENNUS RECORDS has been profiling themselves lately with a bunch of very impressive new CD releases. Most of the band come from France, and AWACKS is no exception to the rule, because also their album (the 2nd CD) 'Atmosphere 136' is a very good release. This band released their debut back in 1999, a more AOR based release, while their new album is more or less a mix of 80s Euro Melodic heavy rock/metal and today's Prog Metal, not unlike MANIGANCE. Vocally it is clearly with an accent, but still Crok is able to sing quite well. The sound and production of the CD is pretty good and so I can conclude again that this AWACKS is yet another recommended French band! Back to their CD, where we can note as highlights the songs "Strange world" (good faster uptempo 80s Melodic Heavy rocker a la PRETTY MAIDS/MAD MAX), "Des milliers d'ames" (great midtempo melodic rocker, 80s Euro sound with great keys), "Reveille" (strong midtempo semi-progressive melodic heavy rocker a la MANIGANCE), "Autoir de toi" (best song, excellent faster ruptempo melodic heavy metal) and closing track "10:10 PM" (another great fast uptempo melodic heavy rocker). So, AWACKS is another recommended French band!

(Points: 8.5 out of 10)


SED LEX 'DE VIRIS' (BRENNUS RECORDS)

This French band is playing pure 80s Melodic Heavy Rock like so many German bands did back then. We can hear comparisons to MAD MAX, CANNON, TALON, PRETTY MAIDS etc. The vocals are unfortunately not that strong, especially the big accent is notable. The CD takes up to 70 minutes, and although the music is quite nice to listen to, I think this release is not as good as the other new BRENNUS RECORDS releases. The album has it's highlights, such as "Foundations of a dream" (epic melodic rockballad with keyboardsolo), "Carrousel" (good midtempo melodic heavy rocker) and "Fear of the dark" (uptempo melodic heavy rocker). But sadly the main conclusion we can make that this is not an outstanding release, but more or less a standard release that will only appeal to fans of mentioned bands.

(Points: 7.5 out of 10)
(All reviews by Gabor Kleinbloesem, except where noted)