Welcome To CNC On A Budget
Engineering by Paul Jones

Email Address: proff11@powerc.net
This website is the metaphorical equivalent of searching thru a scrap pile. If you aren't happy with that concept then please don't email me and tell me my site is "unprofessional", I assure you that this is deliberately the case.
Last updated 03/09/15.
I am closed until further notice: see below:
Kathleen (Labatore) Jones passed away Wed. March 4th 2015 of complications from Stage 4 Cancer. She was the love of my life, and we were also best friends. She was literally the best person I ever met. We had many adventures in our 26 years together, crossing the entire country 3 times in a car from Ticonderoga to Arizona and back again; and you know that if you survive something like that it must be true love.
She never had anything bad to say about anyone; if she didn't care to be around someone, she just went elsewhere. She had a heart that was as big as all outdoors. Several years ago we had a homeless gentleman living in a camper in our driveway. When he got sick she brought him food and drink and blankets and made sure he was allright.
She raised our 3 children (Dawn, Becky, and Paul Jr.) as best as she could, and accepted my two children (Jen, Zak) as her own. She rarely had a harsh word for anyone, even if they badly underestimated her.
Her disabilities never seemed to slow her down; it seemed like she always had the washer or dryer going in the background and there were always clean clothes to wear. She loved her family to the extent of protecting us from how serious her condition was. She was diagnosed in 2007 and told to expect 2-3 years more, maybe. She fought hard against it, and survived 8 more years in reasonable health and happiness.
She straightened out my life and gave me focus. I quit drinking and drugs for her, and she moderated the craziness in my life, always telling me when I should change my direction. She made me care about something else besides machine work and playing in bands. She never tried to push me around or control me, but would just suggest alternatives to what I was doing.
My heart is breaking with grief and I miss her so much, but I am proud to say I was her husband for 26 wonderful years.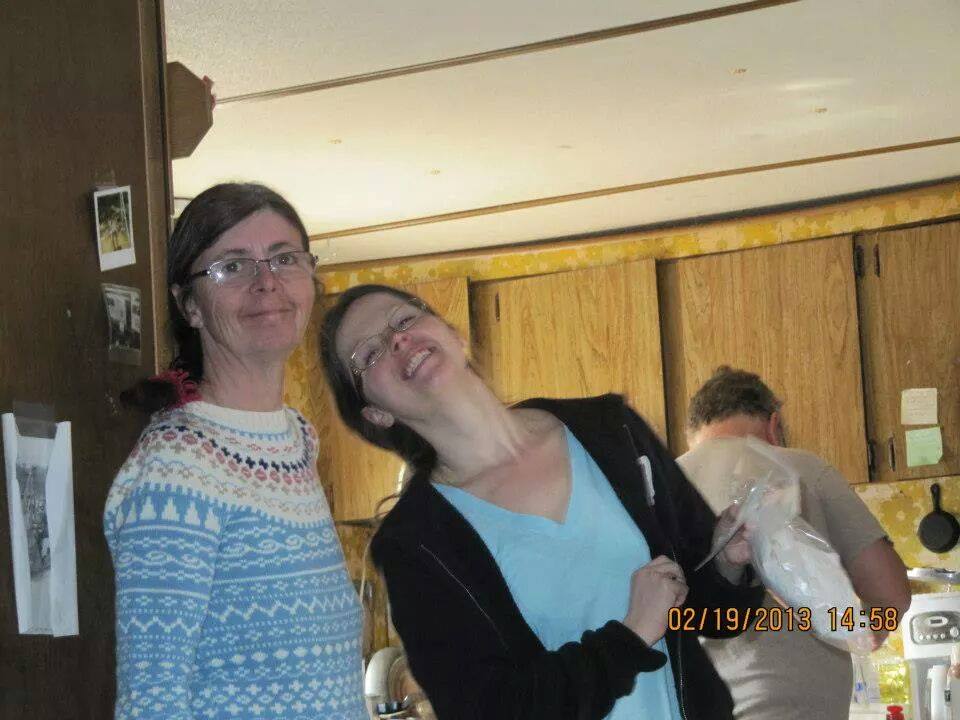 Kathleen on the left, our beautiful daughter Dawn Marie in the middle, and my oversized back on the right.
Since a few people have noticed my blurbs about having worked musically with Johnny Azer and Crazy Ray Burlingame, I have had inquiries as to whether or not I am actually J.P. Jones, and furthermore am I THAT J.P. Jones? Well,yes,I am. Composer, bass player,guitarist,lyricist, midi man, and general all around musical goldbrick. People have asked me what I am doing these days for gigs, and I have to say quite honestly "nothing". I am still composing and ripping off the classics, though; Here is something I did a while back after watching a commercial for some classical music collections.The guitar work is played live in front of the midi in one take. Excuse the sound quality.
Here's another tune I wrote and performed, a Latin instrumental I call "Salsa With Chips". Since I live in Arizona I can hardly avoid hearing Latin music from time to time. (and no, no tubas.)
This is a song I wrote about a bad situation in my life a long time ago. Vocals and flute are by Andy Tisbert, guitars by Steve Cobb, drums are by Dave "Flash" King, and bass guitar and background vocals are by me. This is for my son Zak.
Here is a song I wrote about Saddam Hussein and the Persian Gulf War. The vocals and flute are performed by a chap named Andrew Tisbert(again),science fiction author and frontman for the metal band Attic of Love, who also contributed a couple of verses .
09/01/13 NEW!!! I was digging around in my old tapes and found some songs I used to do with the Immortal Jon Meehan in a couple of different bands. The first is "What I Needed" by Jon in our old Prime Time band from the 80's. This was John Meehan on vocals and drums, me on bass, Steve Cobb on lead guitar, and Joe Brace on rhythm guitar. Again, excuse the sound quality; these tapes were almost 30 years old when I digitised them.
Later on, Jon and I worked with Mike Capuano and Roger (25 cents) Brown. Mike was a phenomenal drummer but Roger, alas, was a mediocre keyboardist, and a schemer. We slandered him so often we instituted a 25 cent fine for anyone who used his name negatively, as it was starting to consume all of our time. Thus was born the legend of the "R-Word Kitty"; the last we knew it was up to 4 million dollars and change. Also, I'm pretty sure I played bass on this track so Steve Cobb would have been playing lead guitar. In any case, here is "Trapped in the Nightmare/Some Will Take Your Money", by me.
Trapped in the Nightmare/Some Will Take Your Money
...And here's a song I didn't play on, but wish that I had; it deserves to survive and the sound quality is not terrible: "Killer Bee Bop" by the EnZones, a band from Vermont.
Here's a classic I have done in fun bands since the 70's; from Jay Ungar and Cat Mother and the All Night Newsboys, "Strike a Match (and light another marijuana cigarette)"
People have asked me what I use for various things like easy toolpath files for signs, etc, DRO software, etc.
In an attempt to become more businesslike, and so people can tell what it is I do, here is a concise listing:
What I do:
-Make subassemblies and gadgets for the Hobby CNC and PCB Milling enthusiasts, such as:
1) The 3Speed Spindle for PCB Milling and Drilling. $90.00 U$D plus $12.00 shipping anywhere in the lower 48 and Puerto Rico.
12/12/12-I have had a lot of requests for detail views of the 3Speed Spindle. Now, Granted, most of these requests are from people who want to make their own spindles, so I don't see why I should help you to take away what little money I make from these. But.....for the rest of you, here is an "exploded view", as it were.
2) The Instant Z Axis in 3" and 6" travels. 12/10/12: No more ball bushings left for Instant Z Axis setups, the last set went to Oliver Lebot and his Dad. From this point on, only Super Oilite bushings are available unless you want to spend the extra $80.00 U$D for brand new Thomson Ball Bushings.At this time, they are $165.00 and $205.00, respectively, with the plain bushings. Shipping is $14.00 as above.
(router holder not included!)
3) Adapters for the 3Speed Spindle for various machines and routermills that are popular at this time. This includes Taig, Sherline, Fireball V90,Fireball Comet, Proxxon,and the Sable 2015. Adapters are $20.00 each as of 01/18/11. Free shipping when ordered with a spindle.
06/08/11-Selling quite a few of the ER-11 Spindles, but have had so many inquiries into bigger motors that I just gave up and built a unit with a bigger motor. Here is the prototype and proof of concept, below. These are going to be (gulp!) $165.00 if I can sell any. The production models will look a fair amount nicer, I imagine; I should have pic's in a week or so. This one is sold already, by the way, to Will Schmit.
Here's a rather charitable review from a chap in Australia. Usually I only get to hear feedback when something is wrong; I like it when I hear what is right about a product.
04/24/2012-Here's a setup from a chap up in Canada, Iain McFetridge, he has evolved his system over the years and this thread documents it.:>Iains Machine
02/22/11-Finished 5 units, sold 3 already. Got another 10 in the production queue, lead times are still about two weeks. I found an excellent source of collets, Shars Tools has ER-11's for $8.50 U$D, plus shipping.The quality seems very good.
Update: 01/18/11-the ER-11 spindles look good for concentricity, holding .0004" typically. For most applications of PCB milling, I believe that is close enough. Now I just have to work up a price.......COLLETS NOT INCLUDED
01/29/11-I will have (hopefully) some ER-11 3Speed spindles by Feb 20th if all goes well. They are going to be $135.00 each for a self-contained unit or $75.00 for a drop-in replacement for an existing 3Speed Spindle; just swap out spindles and go. I actually do have one unit made but until the production run is finished, it's all I have.
01/13/11-I have designed a drop-in replacement for the 3Speed Spindle that takes ER-11 collets; It will take all tooling from 1/16" to 1/4". I am in the testing phase right now, but it looks very good at this point.
It will be available either as an upgrade to your existing 3Speed Spindle or as a complete unit. I don't have a price yet but as soon as I do, it will be published here. Note: since the 3Speed Spindle is primarily for milling and drilling PCB's, I have decided at this time not to make any larger spindles, as Taig and Sherline sell excellent spindles for just such kinds of applications.
_____________________________________________________________
Here is an example of how people can be totally self involved. Nothing has been changed from the original emails except for the insert added after July 22.
----- Original Message ----- From: Dave Perry
To: proff11@powerc.net
Sent: Wednesday, July 20, 2011 4:45 PM
Subject: Purchase Inquiry
Hi Paul.
Very interested in your 3 speed spindle. Three questions please.
1. Can this spindle be installed on a Fireball V90
2. Can you supply a 240 volt AC motor to suit Australia if I decide to go AC and
3. What is the current requirement for the 110VDC motor?
tks and regards
Dave
----- Original Message -----
From: Paul Jones
To: Dave Perry
Sent: Friday, July 22, 2011 1:52 PM
Subject: Re: Purchase Inquiry
Hi Dave:
We make an adapter for the V90, yes, $20.00 U$D. I just got an order from a chap in Oz who is obtaining his motor locally. I make an adapter that accepts a type K sewing machine motor and he has access to 240vac motors. I can connect you to him if you like. The regular motor is 110 volts ac or dc, can be controlled by a PWM controller, and runs quite happily from a 240/120 transformer. I believe it draws about .75 amp.
My daughter lives down in Tasmania, by the way, right under the ozone hole.
Thanks
Paul Jones
----- Original Message -----
From: Dave Perry
To: Paul Jones
Sent: Friday, July 22, 2011 2:49 PM
Subject: Re: Purchase Inquiry
Paul.
Thanks for the info. Would like to have the connect to your Oz customer for local motors. After that I can decide what to order. I am a bit drawn to DC for better control. What do you think?
While you are pondering that question, attached is a pic of the Huon Valley area in Tasmania. One of my favourite places in the world.
cheers
Dave
July 22, 2011, late at night, my wife's mother dies.
----- Original Message -----
From: Dave Perry
To: Paul Jones
Sent: Tuesday, August 02, 2011 10:59 PM
Subject: Fw: Purchase Inquiry
Paul
It has been over a week now with no respopnse to my friendly email as below.. You are either very rich or don't care about future customers.
Your choice
best regards
Dave
----- Original Message -----
From: Paul Jones
To: Dave Perry
Sent: Thursday, August 03, 2011 1:19 AM
Subject: Re: Purchase Inquiry
Oh, Dave...... Definitely not the way to approach people who have goods and services you want. It comes off resentful and slightly paranoid. The simple fact is that we are in the midst of monsoon season, and I simply forgot amoungst all the flooding and washed out roads and the USPS screwing up my account, and my wife's mother dying last friday* and emotions running high and etc and on and on. It's called Life.
The proper way to do it would have been to just send a "tickler" email; in other words, to send a single line email saying something like " Hey Paul, just reminding you.......etc". Then I would have sent you back a reply that said "ooops, sorry, been busy, my fault completely, etc" and I would have dug up the info you requested.
As to being rich or not caring about future customers, neither item is true. I supply an inexpensive product that is useful, within it's limitations, but I don't make a huge profit. I make, in fact, about $20.00 per spindle on the originals, and nothing on the ER-11's at this point. I sell maybe 10 spindles per week in a very good week, and 2 or 3 in a bad week. Tell me how I am going to get rich on this?
I live in a crappy old 1972 mobile home, I have spent every penny I have made on equipment and shop additions** to serve my customers better as the years have gone by, and you believe I don't care about my customers?
I was actually neither for or against anyone until I received this email. Can you guess how I feel about you now?
Very sincerely,
Paul Jones
* http://pressrepublican.com/obituaries_archive_url/x650359798/Florence-May-Pulcipher-Olivadoti-Labatore
** which made me popular with my wife, I can tell you.
----- Original Message -----
From: Dave Perry
To: Paul Jones
Sent: Tuesday, August 03, 2011 10:59 PM
Subject: Fw: Purchase Inquiry
Don't really care how you feel about me. The fact is not replying to an email in over a week is just plain bad manners.
Order placed elsewhere with a person who is running an actual business.
Sorry to hear about your troubles..
(Correspondence ends)
......and here's another one I don't understand:
From : David Hooke[mailto:dhooke@gmail.com]
To : proff11@powerc.net
Cc :
Subject : RE: Re: 3 speed spindle
> Hi Paul,
> > A friend is using and has recommended your 3 speed spindle. Can you
> please advise availability, cost and shipping to Australia of the
> ER-11 spindle plus Sable 2015 adapter?
>
> Many thanks,
>
> david
(Note: I don't believe I ever read the above message; I pulled it off his reply email.)
From : David Hooke[mailto:dhooke@gmail.com]
Sent : 12/9/2012 3:15:28 AM
To : proff11@powerc.net
Cc :
Subject : RE: Re: 3 speed spindle
Hi Paul,
Given your lack of response, I assume you don't want my business?
d.
David:
I apologise for having either:
A) Overlooked your email, or,
B) not checked my spam folder because things get in there that don't belong sometimes.
That having been said, your approach is not one guaranteed to endear me to you. Check out my web page for an example of that. The interesting thing is that most of your countrymen are quite reasonable and if I don't reply right away, they send me a polite reminder, such as "didn't hear back from you, but thought it worth a second attempt because you might have overlooked me, etc." . So, let's go on from there, shall we? If you are still interested in whatever it is you want then let us concentrate on that. If all you want to do is jump up and down and yell, then good day to you, sir.
It's your choice.
Thanks for your time.
Paul Jones
Hi Paul,
Sorry to not meet your behavioral standards, and for not reading your web site about suitable methods of engaging with you. I was simply trying to purchase a product from you, and was (apparently unreasonably) expecting a reply to an email, which we (the customer) generally expect as common courtesy.
Please do not judge my countrymen by my behavior, and in exchange, I'll not judge all Americans by yours.
Instead, I'll simply purchase from someone else, someone who answers emails, does not moralize about my behavior, and perhaps offers product information when requested.
d.
(correspondance ends.)
My take on this:
What kind of people act this way? Over the years I have been abused by customers a few times for easily resolved problems, and I never can understand it. A psychiatrist friend of mine says that it is a "Napoleon Complex", a form of meglomania that can not stand being balked or held up for any reason. ( I may have the name wrong; it's all voodoo to me.) In any event, to re-iterate, my ISP sometimes puts email in a spam or quarantine folder. I have no control over it. Also, being human, I overlook things and need the occasional reminder. That is no reason to be rude, or insulting, or sarcastic.
POSTSCRIPT: A friend of mine down in Oz emailed me to say that both messages are rather similar in tone and content, and perhaps were the same person with different email addresses. His exact words were,"Sometimes you get some right crazy buggers for no particular reason. Just laugh and go on working."
__________________________________________________________________
Here are some YouTube videos of the original 3Speed Spindle, if you would like to see them in action. I have not posted any of them, they are all customers.
News:
I happened across enough Thomson Ball Bushings to do 20 Instant Z Axis units so if you want the smoothness and accuracy of a Z with these bushings, they are $185 for a 3" travel until they are gone.(08/30/11: 4 sets left!) then it is back to the Copper/Iron bushings for $165. Shipping is still $12.00 Priority or $14.00 if you order a spindle AND an Instant Z together.
My email is proff11@powerc.net , and I do take PayPal now.
.
01/18/11-I STILL have a bunch of stuff to get rid of for reasonable prices,please don't ask me to test anything that I don't understand, I blew up a perfectly good function generator trying to test things for a prospective customer.
......and another item for sale:
The Monster router/Mill is for sale; I hate to, as it made many plaques and signs and chessboards for me over the years but.....needs must as the devil drives, as they say in England.
For $300.00 YOU can own this, er, thing, that I built many years ago. All steel, aluminum and cast iron. 12" X & Y travels. Anti backlash nuts. For an extra $50.00, you can have a massive bracket that mounts a Bridgeport head or Burke/Powermatic head. Or, you can buy an Instant Z at a discount and mount it on the 80/20 extrusion channel that is on there now. NO ELECTRONICS INCLUDED! and, you must come and pick it up. Weighs about 400 pounds, but comes with a handy cart to roll it around.
Professionally made L297/298 bipolar chopper boards available from Phil Moore at www.pminmo.com , etched, silkscreened and ready to be stuffed and soldered. 8 bucks each plus shipping p> >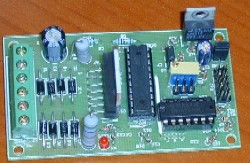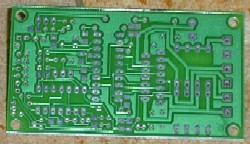 L297's and L298's for sale at Jameco Electronics, reasonably good prices!!!
>------------------------------------------------------
01/28/09 -Phil Moore has his PCB milling site up and running at www.millpcbs.com
----------------------------------------------------------------------
-------------------------------------------------
My good friends at Lutz Machinery are putting up a much better website soon, here is the link:>Lutz Machinery
Lutz is THE premier source for diecutting plates, honeycombs and heaters for the packaging industry. No, seriously, I go down there a lot and Hank (the owner) knows almost everything there is to know about such things. Nice shop!
>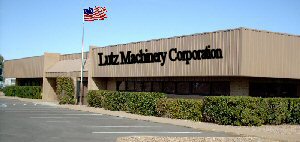 Recently someone offered to swap me a Harbor Freight 3 in 1 machine for some junk cars I was using for parts. Since I am trying to clean up my yard, I said yes. After I got the machine back to the shop and yanked the useless milling head off it, I noticed that the machine had been so little used that the black oxide coating had not even been worn at all from the pulleys. I yanked and cleaned (1/4" of cosmoline covered the entire machine.) and adjusted as best I could, and then started retrofitting. Pictures are below; it certainly did NOT look like this when I got it.
The reason for setting it up as a slantbed is that:
A)I used to work on a Dubied slantbed years ago and I always liked the look of it.
B)The chips fall down into a wastebasket by themselves, mostly.
C)Pre-loading with gravity is about the only way to insure that things come out right with a Harbor Freight lathe. Seriously, though, it helps.
_______________________________________________________________
A couple of years ago I sold an Instant Z Axis to Fred Smith at IMService. At the time, I expressed some concern with selling to him, and explained to him that I didn't want to get my design knocked off. His reply was"I would never do that!" He said he wanted to see if I could make them for him to sell. Needless to say, I never heard another word from him. Imagine my suprise when one of my customers sent me this link to Fred's website:Fred's Z Axis
It's not the competition I mind, it's the LYING.
Of course, he is a big company with expensive lawyers and I am just a little guy running a one man operation, so,(sarcasm coming up here) he has every right to do whatever he can get away with.
--------------------------------------------------
01/28/09-The Moog/Hydrapoint worked out very well, for what I use it for. I am driving it with Gecko 201's and Dancam/Danplot.
I bought a Bridgeport Interact 04/05/09 and gutted the electronics out of it*. Replaced them with Gecko 201's and old SloSyn's, works great.Let's see if I have a picture......
*If anyone needs the original electronics, I have 99% of them on a shelf, will let them go CHEAP. I also have the original SEM servo motors for $100.00 each, with sine/cosine encoders.
>
My 16 year old daughter Beckly is in the picture for scale, and because she is such a ham.
Here is a picture of the Interact all set up in its spot and as you can see from the chips, making parts. Those of you who know such things will recognise Danplot by Dan Hudgins on the LCD monitor. I have been using it since 1988, so it's too late to change now, I suppose.
_______________________________________________________________
Instant Leadnuts for almost any design. 1/2"-10 Acme RH thread,Drill/ream a hole and pop it in. Lock it with a setscrew on the side or from the end with a 1/4-20 screw. $15.00 Ea. plus shipping. LH available on request.

The 3Speed Spindle
Still only $90.00 plus shipping!( and it's AC or DC 110V).
More New Stuff! 3Speed PCB Spindle Adapter for Sherline!
Coming Soon: Adapter to mount a Sherline Milling Head to a Taig Milling Machine Body!
UPDATE: The pins are hardened, ground, and ready to be assembled to the adapters See pic's below for grinder shots, And yes, that is a lead brick on top of the grinder headstock....
I am running off a small run of a very heavy duty adapter for Taig dovetails, I may sell these on a regular basis if there is any interest.
DISCAIMER: Neither Taig Tools nor Sherline endorses the use of my adapters for accessories on their machines, but I do have their permission to make these adapters, as I was careful not to make anything without asking both of them.
INFORMATION: I spoke to Cliff at Taig Tools at some length and he has redesigned the Taig Spindle for ER type collets. I use ER's on the Monster CNC and I can say that they make life a lot easier when changing tooling. I can also say that for a man who has as much knowledge and experience as Cliff has, he is not pompous or condescending at all.
NEW! Taig Mill Adapters for the PCB Spindle! $15.00 plus $5.00 shipping.

Here you can see that the holder can mount vertically.......

Or horizontally.

NEW!Check "Freebies" for L297/298 design.Plus, L6506 Chopper add-on board is here! Layout on freebies page!
Alloy Steel flex coupler, 1/4" -3/8", $10.00 EA. plus shipping. Buy 3, ship for free.

Universal Wood Router Holder. Available in Aluminum or Steel. See link below. Note: The extrusion I was buying for the aluminum router holder is all gone, so I am re-tooling for a similar design using flat stock. The price will stay the same.
<
__________________________________________________________________
________________________________________________________________
________________________________________________________________
I had a couple of inquiries about a 4th axis setup that I had built about 7 years ago for making machine dials and rotary stamping dies.If you want to see it, look in the link for Things I have Built or RE-Built, you may find them interesting.
_______________________________________________________________


Things I have Built or RE-Built, you may find them interesting.

At this time I DO take PayPal although with some reservations.My PayPal account is proff11@powerc.net,Please do NOT send me money without contacting me first!!!
---
Click here to send me a message.
---

Free counters provided by Andale.


In September 2000, Ticonderoga Machine and Welding was destroyed by a fire. Mr. Andreassen, the owner, was the one who got me started in this business and was, when we weren't fighting like cats and dogs, the only real father figure I ever had. I went back to work for him and supervised the rebuilding of his shop.
In the picture above, I am suggesting a solution immediately after the fire.