">">
Private Correspondence~Xtra~She Masked A Challenge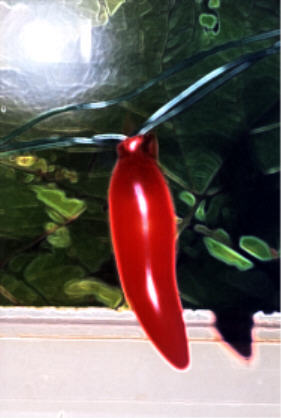 https://www.angelfire.com/art/letters/xtra.html
writegirl@altavista.com

Well it has been just about a year since I started my website building madness.
I cut my teeth on Annie Builds A Website. Then I did my "one-page-wonder" for ThatArtGirl. Primarily I did that one for chat. I thought it would make a nice introduction to who I was, and naively I thought that was what everyone did. Not.
Chat was a gas. People would say the strangest things. I laughed so much, and that part was very good because I had recently left my bf and I wasn't looking forward to the upcoming holidays. I had "issues", and I think most of the other people did too. So it ended up being one big bowl of fucked-up people trying to relate in some way to each other. It was perfect for who I was then.
Actually I met some of the most interesting people there…a well-known novelist, a gambler, an entrepreneur, an editor, a couple of musicians, an MTV rap dude, someone that invented something very popular (I can't tell you what it is or you will know him.), a newspaper guy, a Hillman from PA who's first question was "Do you have all of your teeth?", lol, and a woman in Turkey who told me about the beauty of the Black Sea. Some of these people are still my friends. We communicate.
This was also the time when I developed a taste for website building. I was selling a lot of art, art that manifested about a year earlier after a car accident. So instead of sending pics of my new work to my collectors, I started making websites that featured my new work. That worked well. At least in the beginning.
I also had started to scribble, so I would write things and slap up a website. I didn't have any confidence in my writing so I put up first drafts. I knew if I thought about it too long I would chicken out. So now there exists a lot of work that is unedited. I have tried to go back and edit, but for the most part, the writing has been left raw. I was always more interested in getting more and more work "out there."
My goal, my obsession, became "how many websites could I create in one year?"
The result is all of this. Actually I have no idea how many sites I have in total. Some were never finished. I have them printed out and the stack is at least two reams tall. Ha! My friend Alex said I built an empire. I liked his words.
It has been a good gig.
I went back to chat a few weeks ago. It has changed dramatically. Sometime within the last year it was taken over by teenagers. Almost everyone is under 20. Actually when people give their ages in the room, most are 12 to 16. Not too much interest for me now. And even the guys that lie and say they are 25 or 30 don't make the cut. When you speak to them you know they are either children in disguise or dumbasses you wouldn't want to bother with. Cie la vive (or however that is spelled, Cedric HELP!)
As to the sites, I plan to continue with them, but not with the ferocity I once did. I meet people through them, rather than in chat. I have rebuilt myself. It has been good for me and I hope good for those I met.
Everything on the Internet is changing, and I am changing too.