Cascade, CO 80809 USA






O.S.B. QSL Cards!
25 O.S.B. QSL cards are $5.00 plus $2.00 U.S./$3.00
all others for postage. Please mail to OSB c/o Chris Frencl,
8716 Chipita Park Rd., Cascade, CO 80809 USA


TRUCK QSL CARD
EAGLE QSL CARD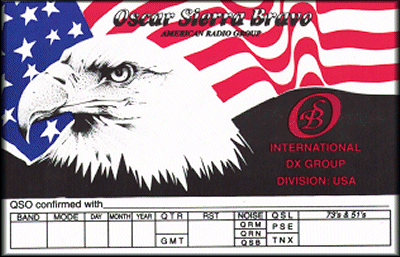 The following two cards are not available from OSB Headquarters. You can right click on image and "save picture as" to your hard drive. These designs are for you to take to your own printer. These two black and white cards were designed by Noel, 2 OSB 128. Please visit Noel's web site to view more of his QSL Card designs. Everyone at the OSB Headquarters would like to thank Noel for all of his contributions to the group!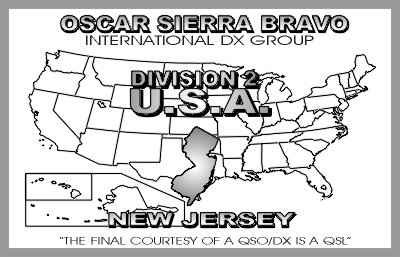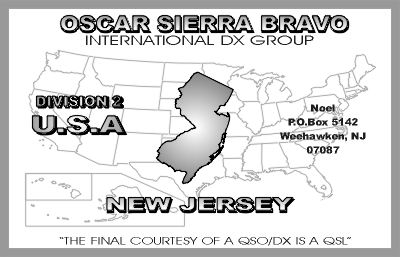 The following cards are from our previous special events and our First Time Net Check In card.
MONOPOLY CONTEST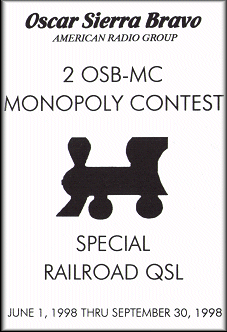 CIVIL WAR SPECIAL EVENT


O.S.B. ANNIVERSARY SPECIAL EVENT


DISCOVERY OF THE OZARK MOUNTAINS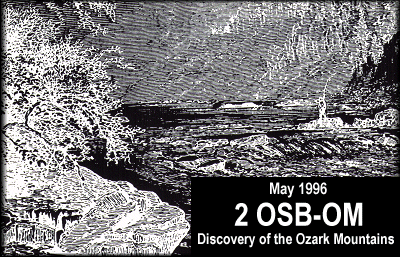 FIRST TIME CHECK IN CARD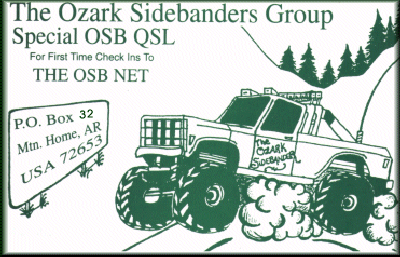 If you have any questions please

.



This site is best viewed with

.
This site is owned by THE OSCAR SIERRA BRAVO INT. DX GROUP
and was last updated May 7, 2009!