CTY!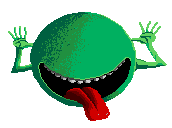 The CTY/Hamilton Ten Commandments: THOU SHALT NOT:
go out of bounds unaccompanied by a staff member.
be out of the dorm after lights out or before 7:00 AM.
prop open the outside doors of dormitories.
engage in any horseplay on the footbridge (including climbing on or throwing anything over the railing) at any time.
tamper with fire equipment or alarms, or play with fire hazards (matches, lighters, etc.).
possess or use alchohol, tobacco or drugs.
enter halls where people of the opposite gender live.
steal, damage or vandalize the property of any member of the community.
cheat, lie, or plagiarize.
bully, haze, or otherwise endager the health, safety or well-being of yourself or any other member of the community.
remove screens from dormitory windows and/or place any body part outside of any window. (Thanks to John aka Spam)
Flip Off the Site Director; climb trees; walk on windowledges (as long as you didn't exit through the window)
Joan Laurel Baldridge had a great time at CTY. Hamilton College, Clinton New York, 1994.2 and 1995. We the Collective want to return!
The Scenic Hamilton College campus on a foggy morning, as seen from one end of the footbridge on Martin'sWay, looking toward the Beineke complex. (Josh & Joan)
Irritating Things to Do
Dye RA's hair with preconfiscated blue hairdye.
*Almost* go out of bounds.
Find the loopholes.
Disobey the 11th (now 12th) commandments.
Jellofight!
Climb on campus art, such as the doughnut-with-rock in McEEEW!en.
Misfile the door tags.
Gallop down the bridge with coconuts, as in Monty Python and the Search for the Holy Grail
Figure that everyone is up by 9 on a weekend and organize a sing-along on the lawn
Call all the buildings by their *real* names (Hellth, McEEEW!en, The Hall of Langvages
Cross-dress and flirt with an unsuspecting RA
Violate bathrooms of the inappropriate gender while cross-dressing
Convert a classmate into a drag queen in the middle of the Quad
Stage a hunger strike simply because we are not allowed in McEEEW!en muddy and barefoot
Sit on the map and write alternate lyrics to a song of your choice
Sing in multipart harmony whenever walking anywhere
Hit the bookstore clerks up for spare change
Throw M&M's at unsuspecting passerby
Braid hair, bead hair, whip people at the dances
Insist on wearing glow-in-the-dark sunglasses
Hold daily, well-attended, noisy, lengthy, complex rites for Quad-Bird right there in the Quad.
Swing the keychains.
Load your keychain/mealcard shoelace down with other stuff, such as pens in elaborate taped arrangements to hold them upside down, bottles of bubble stuff, and whatever else is availible.
Mud Cult
Meanings of CTY
Center for Talented Youth
Asociation of Bad Spellers
Convocation of Transvestite Yodlers
Cavalcade of Talented Yeeth*
Cavalcade of Tibetian Yak
Cult of Twisted Yeeth
*Yeeth = the CTYian plural of "youth"