This advertisement appeared in Issue #10 from 1848 of the Newspaper "Furstlich Schwarburgisches Regierungs - und Intelligenz-Blatt":
"The Master Taylor Johann Andreas Christoph Hartleb from Allmenhausen wishes to emigrate to America with his wife and 4 children, as well as his mother-in-law, Christiane Linbing of Wolferschwende. Therefore everyone is asked to assert any claims withing six weeks. Otherwise they cannot be taken into consideration.
Ebeleben, March 1, 1848. The Royal Schwarburg Judical Office. (Signed) Einert.
From 1760 in the two tiny towns of Allmenhausen & Rockensussra, Germany, until they emmigrated to the United States in 1847-48, settled in southern Michigan, spread north to Boyne City, Alpena & Bois Blanc Island off the shore of Cheboygan around 1905 . . . that's the basic path the HARTLEBs took. Now we're spread all over the place: Iowa, Seattle, still Boyne City & Alpena, but also in Florida and California.
This page, as it grows, will feature history, photographs, family trees, anecdotes, and links to related websites -- both those directly related to HARTLEB & HARTLEP families, and sites that help YOU search the web for information about genealogy, rare books, Michigan links, German links, searchable databases, old church records -- the list will, essentially, be endless (just like genealogy).
My email address is below, for anyone who'd like to drop me a line. Sincerely, Eric C. Hartlep.
Fred Hartlep on Stump, Bois Blanc
Island Logging Camp, 1905
The 3 Hartlep Brothers, circa 1900-1905.
Left-to-Right: Unknown, Fred Hartlep, Ray Vaughn, Eli Hartlep & George Hartlep.
Photo supplied by Vaughn DeBoever.
Click On Links Below To View Family Trees!
HARTLEB/HARTLEP/FREUND/STEIN/FLEISCHHAUER
RELATED SURNAMES AND SPELLING VARIANTS
THE HARTLEB HISTORY IN THE GERMAN LANGUAGE
TRANSLATED FROM ENGLISH BY WOLFGANG & HEIDE GARDELEGEN!
Matilda (Hesse) Dipple & sister
Louisa (Hesse) Hartlep, circa 1880.
My Favorite Links
MX Bookfinder -- a great link for buying rare & out-of-print books!
Michigian GenWeb pages -- many great links!
St John Lutheran Church Records, East Saginaw, Michigan: 1856-62
Dogpile Search Engine - Combines 14 Others!!

Where Have the Hartleb's Lived?
Rockensussra, Thuringen, Schwarzburg-Sondershausen, Germany (1760-1848)
Allmenhausen, Thuringen, Schwarzburg-Sondershausen, Germany (1760-1848)
Roseville & Kochville, Mich., USA (1848-1900)
Boyne City, Michigan, USA
Detroit, Michigan, USA
Cedar Rapids, Iowa, USA
Seattle, Washington, USA
Sebring, Florida, USA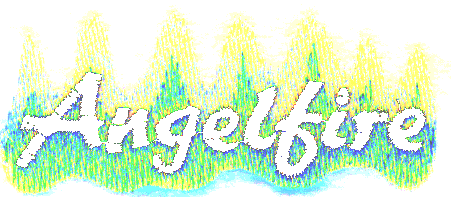 Email: boynecity@yahoo.com
Boyne City, Michigan, 1926. Sitting: Ellen Hartlep, Esther Hartlep,
& her friend Dorothy. Standing: Cass, Eli & John Hartlep
& Esther's future husband Roy Eddy.

VARIOUS WWW LINKS TO INTERESTING SITES.
GREAT LAKES SHIPPING & GENEALOGY
Angelfire.com! The SOURCE of this page.
Godshalk Genealogy page with HARTLEB ancestors!
Michigan GEN-WEB pages with many great links!