BUTTERFLY PRODUCTIONS PRESENTS:



Science Fiction, Family Heritage Websites, Adventure and Inspirational Books, Faith-building Study Courses, Faith-enhancing Poetry, Cartoons, Ballads, and Original Scored Music
What is Butterfly Productions?
Butterfly Productions was founded as a one-to-one enterprise helping people see their dreams fulfilled and aspirations met. This is a "Just Trust Almighty God and Do It" user-friendly mentor with encouragement and available editorial help. Here Butterfly candidates are given encouragement that the cocoon of transformation that is painfully going on within ourselves is ultimately going to change each of us into a glorious new butterfly if we do not give up and press on to the finish, whatever God has chosen our destiny to be.
Profile of Website Author
Butterfly Productions Founder, Ronald Ginther
RETROSTAR SCIENCE FICTION
The Retro Star Chronicles: The creative, new science fiction series that should spark a new excitement in this genre, as it chronicles ten alien entities that prove almost undetectable by common people and scientists alike yet are extremely powerful and destructive to the Twin Earths.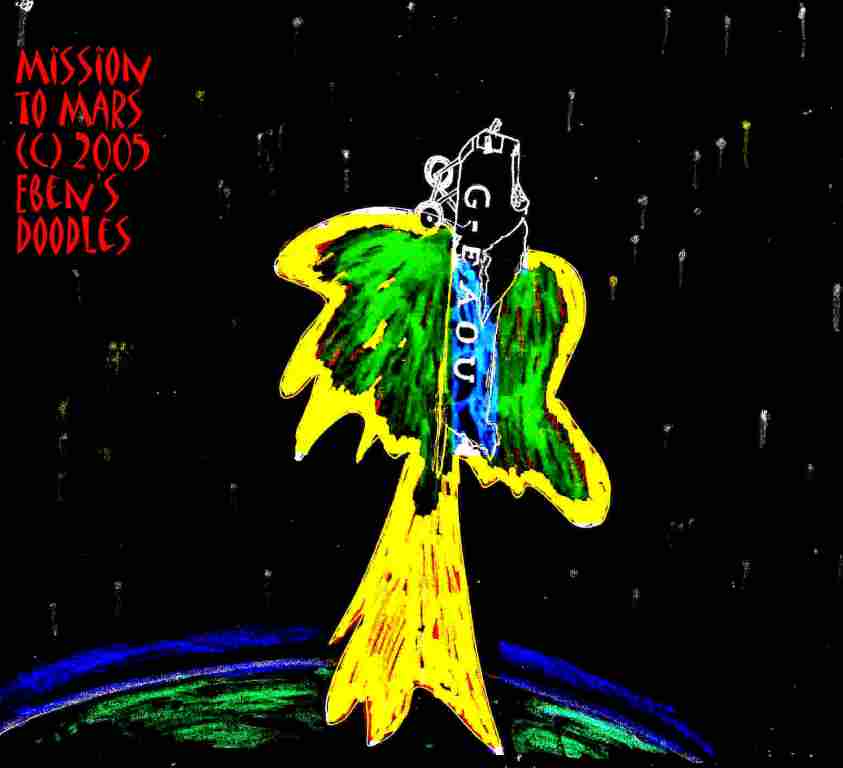 The link below is your passport to an enchanted world--full of marvels you have never seen before--EARTH II, the Lost Twin of Earth I. "Retro Star" is the account in illustrated chronicles of Earth II composed by Gabriel Tall Chief and Horace Brave Scout, ranging over five millenia in detail and up to one million years in duration, from the sinking of the RMS TITANIC to the collapse of a hitech Crystal Civilization in the 22nd Century and on to the lost colony of Earthlings called Alpha Centaurii. Ten attacking alien entities called star-stones or Stones of Fire--gemlike demonic powers of great cunning, destructiveness, and malice--challenge Earth II's humanity right to the brink of extinction. Only faith in God and special training (if available) can fight them, and so a new breed of champions is needed if Earth II is to survive the onslaught of the fiery star-stones. Things reach such a pass that the planet must be re-located if it is to survive. It is left to a mere butterfly (albeit an electronic form of one) to perform this stupendous feat. The series contains seven volumes and is available in part for on-line viewing. Publishers and TV and film producers may write to: Ronald Ginther, 10709 63rd St. E., Sp. 28, Puyallup, WA 98372.
PLAIN VIEW FARM MUSICAL DRAMA
Plain View Heritage Farm is a genuine farmstead on the once buffalo-rich Prairie of South Dakota, located a few miles from Bryant, South Dakota, only a few miles from DeSmet, SD, the scene of "Little House on the Prairie" authored by Laura Ingalls. Here a homestead was built by Papa Alfred and Mama Bessie (Bergit) Stadem in 1919 (Alfred himself lived in a pioneer sod house in the area (his younger brother Sever was born there), and his bride came from Norway on the Swedish ship, Hellig Olaf, in her teens, orphaned with her brother Andrew and sister Katrine and so poor they all had to flee as part of the Second Wave of Scandinavian Emigration to America or starve). The Stadem family soon became a large one of seven girls and two boys. Reared during the First World War, then through the Twenties and the Depression, this family knew hardship and the test of faith in God, but not only survived but triumphed, thanks to that strong pioneering faith. This play depicting a pioneer family's fun, dreams, joy amidst material sparsity and hardship, and the catastrophic loss and tragedy that redeemed a man's wayward heart has yet to be set to a musical score by the Stadem descendants of the family. Copies can be obtained by downloading. Plain View Farm is a funny, sentimental, sometimes deeply spiritual, and altogether most refreshing. You don't have to be a religious person to really enjoy "Plain View Farm" for its high cultural value and intrinsic interest as a piece of authentic Americana and rollicking Norwegian-American farm life. The songs and lyrics will be set to music, but the lyrics are available along with the play.
PLAIN VIEW FARM WEBSITE FAMILY
THE EMMAUS WALK MESSIANIC SCHOOL OF THE BIBLE
An On-Line Messianic Bible School where the average person can find understandable views of the scriptures and God's wonderful ways in forshadowing and presenting the Messiah, Y'shua, or Jesus, the Savior of every race and every individual.
INTERNATIONAL SCRIPTURE GARDEN
SCIFI-SCANDIHOOVIAN TOONS!
STEREOSCOPIC TOUR OF OLD NORWAY
Now how about a really old-fashioned tour of Norway (with a bit of Finland thrown in)? You can tour old Norway in the 19th century by way of stereoscopic pictures and see it the way a generation that is now gone once viewed the marvels and wonders of nature and far-away places new or dear to their hearts. If you have the stereoscope viewer, all the better! But if not, (and a museum is not handy to lend you one!) just look at these wonderful, museum-piece pictures!
LAST BUT NOT LEAST:
EASTER EGG HUNT QUIZ
A Valentine for You from Our Plain View Farm Valentine Collection Going Back, In Some Cases, Over 100 Years. The valentines have wonderful color and artistry unmatched since in modern valentines.
Our New Master Directory for Nine Sister Websites
(c) 2008, Butterfly Productions, All Rights Reserved