home
about us
a Proper Dog
missing Bart
loss and
longing
new!
join virtual
pet yard
pack friends
nice stuff
rehomed
Rottweiler's
journal
rescue
USA
puppies and
grandkids
info links
webrings
apply for
awards
award
winners
awards
received
guestbook
and topsites




We've been expecting your visit;
we just didn't know when it was going to happen&nbsp-
Welcome!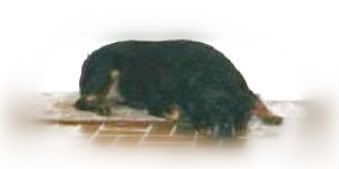 photo by pet sitter

'Tis sweet to hear the watchdog's honest bark
Bay deep-mouth'd welcome as we draw near home;
'Tis sweet to know there is an eye will mark
Our coming, and look brighter when we come.
~ Lord Byron
This is my family.
Our home is in rural Pennsylvania, USA.
Note that
I
am the second-tallest. The horse is
Time.
The dogs are
Nic, Poledog, and Eli.
The cats are
PlainJane, CryBaby ...