KIMBERLY
GOLD COAST
BAROSSA
CANBERRA & SURROUNDS
GREAT OCEAN ROAD
CITIES
KIMBERLY
The wild and remote Kimberley is one of the world's last great wilderness areas, with beautiful horizons, ancient gorges, unique and interesting rock formations, welcoming rock pools and golden beaches that will create lasting memories. A place of immense beauty and diverse climates, the Kimberley is like no place else on earth.
GOLD COAST
The Gold Coast invites you to try everything it has to offer. Meet and see dolphins and polar bears at world-class theme parks, party on at nightclubs, dig your toes into fine white sand, ride sparkling waves, visit an island, and explore the lush, subtropical hinterland.
BAROSSA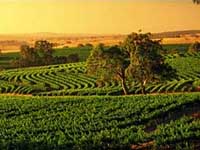 The valley has a rich European history of home-made cooking and preserves, winegrowing and handicrafts. Indulge yourself as you explore its picturesque landscape of wineries, stone churches, galleries, museums and heritage towns. Experience one of the many festivals Barossa offers throughout the year.
CANBERRA & SURROUNDS
Australia's national capital, Canberra, is a relaxed modern city famous for its national monuments and galleries, as well as its lake, parklands and open spaces. A pleasant place to walk and cycle around, Canberra also offers fabulous restaurants and nightlife. Canberra also has numerous wineries to visit very close by.
GREAT OCEAN ROAD
The Great Ocean Road winds along beside quiet bays, pounding surf beaches, tranquil rainforests, caves, gorges and blowholes, and starkly beautiful columns of rock set in the ocean. Stretching for some 106 kilometres, the route also takes in historic shipwreck sites and plenty of wildlife. This is one of the most beautiful drives you can ever take or experience.