Cyrano Writes ! Lyrics, Skits, Christian, Country And More!!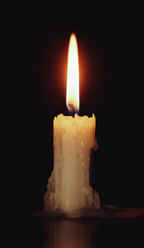 This page has Country song lyrics, Christian song lyrics,
Puppet skits and much more. All written By Chris Cullum,
Just click on a subject Below...

Thanks to Jesus for saving my soul...

This site is always under construction...




Click Here To Learn More About the Author/Songwriter!
(Yes, I do kind of have a big nose! LOL)




© Chris Cullum 8/24/98 "Cyrano Writes"
All pages included in this website are covered by United States Copyright
Laws, they are not to be sold, changed or used for profit
without writers written permission.
Puppet and Drama Skits may be used by non profit organizations
although they remain the property of Chris Cullum site owner.



Publishers, Musicians,
I am looking for both.
Let's produce Hits together!



Please E-mail me below for more info...Or Please Sign My Guestbook...


Click Here To Read
A Poem I Wrote For My Pastors,
Also Learn More About Our Church!






This link leads to another Puppet Skit Writer's Page



Puppets, Puppets, Puppets !
This Link Leads To A Christian Search Engine

If you are going to leave, please try one of the links below
OR click here for additional links and rings page.
Click on the image below to visit the DNIRA Webring.
Many artists both veteran and new are members of this webring!
This link will take you out of this site, so come back soon!


---
---

Talk To Me!!!
My Favorite Links
Angelfire - Easiest Free Home Pages
WhoWhere? - The Best Communications Guide on the Web
MCC ON TV Church Homepage Central Arkansas
CareerPath - Where Employers and Employees Click
Dennis Decker... Video Ministry Etc.
Heart to Heart... Contemporary Artists

Email: cyrano501@hotmail.com