Leave No Stone Unturned
A Bob Dylan Page by Christie-Lynn and Lindsay
This page will take awhile to load the first time you come. The more you come, the faster it will load. Please be patient! When you're done we would love you to sign our guestbook!
"We've all got it within us, for whatever we want to grasp for."-B.Dylan-1976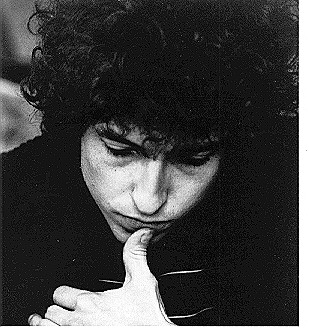 NEWS;/center>

October 13th is the release date for "The Bootleg Series, 4 & 5". The two cd set will come with a 56 page booklet featuring unrealeased pictures from that time and an essay by Bob's longtime friend Tony Glover. The "Royal Albert Hall" concert was actually the concert from May 17, 1966 at the Free Trade Hall in Manchester, England.

It was 33 years ago today (August 27, 1965) that the all electric "Highway 61 Revisited" was released. This record contained the hit single "Like A Rolling Stone", which forever destroyed the myth that a radio hit had to be under 3 minutes in length.

"Time Out of Mind" was certified platinum on June 2!

Any ideas for this page would be more than welcome. I've been so busy lately and I am real worried about Lin. I haven't heard from her for months! If you have any info or ideas email me please! Thanks, Chris

UPDATES

6/18- Concert Reviews

6/18- Interviews

4/21- Influences

4/14- Time Line

A Quick Note

We have two pages, What Can You Say About Bob? and Influences on Everyday People, and we would like everyone to send us anything that they would like to contribute to those pages. They are pages that are to be filled with what other people want to say. And we would love to hear what you have to say. Thank You.

Bob Dylan Time Line
Bob Dylan's Influences on Everyday People
Tour Dates
What Can You Say About Bob?
Lyrics and Chords
Concert Reviews
Buy Bob Stuff
Interviews & Articles
Bob Dylan Image Gallery
Sign My Guestbook View My Guestbook
Links
You know You're a Dylan Fan if...A humourous page for Bob Dylan fans


Expecting Rain -The Bob Dylan Encyclopedia


Bob Dylan Bulletin BoardDiscuss Dylan with other fans


Shelter From The Storm A great Bob page with lots of information, lots of chat links, and other very interesting areas.

Another One In The DarkA Wallflowers page by Christie-Lynn and Sara
Visitors since March 2, 1998

Email: Christie-Lynn or Lindsay