2009/2010 Miss C.R.R.U. Needles
Rodeo Princess
Samantha Miles is a sophomore honors student in high school
and maintains a 3.8 grade point average.
She has been handling Great Danes since 2007.
Sammi shows in AKC and UKC sanctioned events.
Her very first UKC show, Sammi took
Best Junior Handler in Show with Raven.
She has also showed Dalton in AKC events.

Sammi and Colra's "Dolly" 2007



Sammi and Raven February 2009


In addition to handling dogs,
Sammi is very active in the 4-H Horse Club.
She currently owns two American Paint mares:
Oreo's Right Eye Blue "Oreo" and Scotch Rox witha Zip "Roxy".
She is also a member of AjPHA
(American Junior Paint Horse Association).
Sammi participates in gymkhana, rodeo, jumping, reining, pleasure, equitation, and trail with her horses.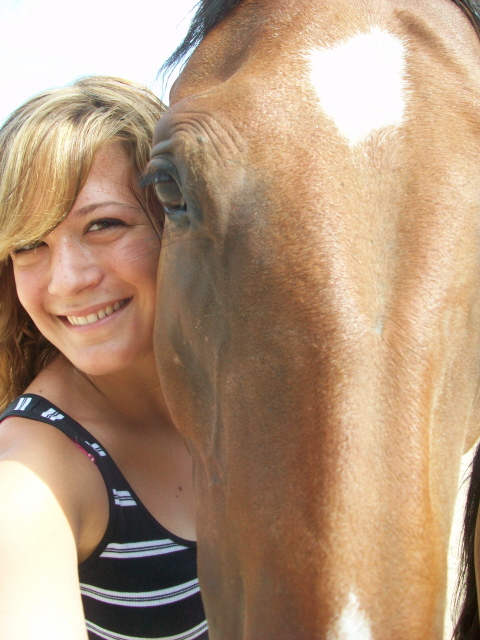 Sammi and her horse Roxy



Sammi and Oreo performing in hunt seat over fences

Although Sammi doesn't own a Great Dane of her own,
she spends lots of time with Barbie's Danes, Dalton and Raven,
and Colette's Danes, Shelly and Roxy.
Sammi plans to have a Great Dane of her own to
love and show after she graduates from high school
and of course it will be a ZONA Dane!



Sammi and a bunch of Colra Dane puppies



Sammi and Roxy (Dalton's sister) taking a nap

~HOME~