70s invasion ; WOODEN HORSE gallery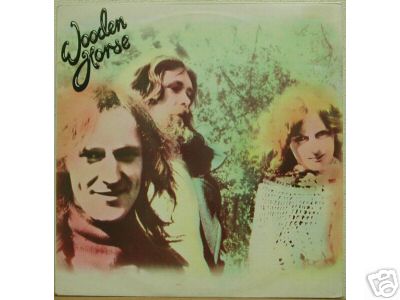 WOODEN HORSE 1st lp cover '71
WOODEN HORSE were a fantastic folk band whose records were considered rather obscure even when they were released in the early 70s, the music ranges in sound from ; PETER, PAUL, and MARY, to CROSBY, STILLS and NASH, to the VELVET UNDERGROUND, the songs are really something else, and NOOSHA had some of rock's greatest vocals, she would go onto much higher acclaim in FOX, see page 18 for full reviews of the 2 lps by WOODEN HORSE, and see reviews on FOX on our page accessible from the bottom of page 21, and on page 4, see also our gateway's for pictures of NOOSHA aka SUSAN TRAYNOR
one site suggests getting lps by the 70s folk bands ; TREES and SPRIGUNS featuring MANDY MORTON
http://www.geocities.com/fantasticmandy/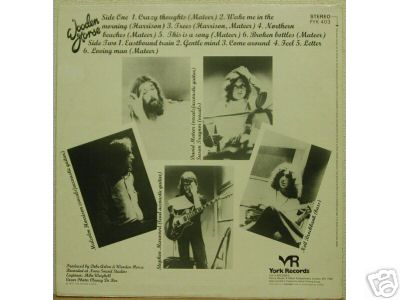 back cover
---
excert from ISKCON.com

Bhaktivedanta Manor, the largest Hare Krishna temple in Europe, some would say the largest Hindu temple in Europe, organised a tree-planting ceremony on February 29. Over 6000 trees were planted on the Manor's grounds by 150 volunteers, who braved the late snows. As well as contributing to London 's "Green Belt", an area of open land surrounding the city, it will create hedgerow fields and establish large parkland trees, whilst strengthening the living screens and boundaries to the property. At various periods during the year there will be walls of blooms from the hedge plants. The selection of trees and shrubs planted include quickthorn, blackthorn, wild cherry, hazel, holy, dogwood, honeysuckle, wild plum, dog rose and beech.

Local MP (Member of Parliament), James Clappison, who planted an oak tree to the chanting of Vedic mantras, said: "This is a fantastic contribution to local development. I am sure that local communities appreciate this initiative since tree planting and environmental protection are absolutely key for sustained local development."

The Mayor of Hertsmere, Edie Roach, said he "was moved by the experience and impressed by everything [he] saw at the temple. Planting a tree means we are planting the future."

The trees were planted after the roots were anointed in a special ceremony with dust collected from Vrindavana, the birthplace of Lord Krishna, and sprinkled with holy water from the river Ganges.

Gauri Dasa, President of Bhaktivedanta Manor explained the history of the temple and the significance of the deities of Radha and Krishna to Clappison and Roach on a tour of the temple. He said: "The Manor has come to recognise it strategic relevance to the Green Belt area in which it has been functioning as a temple for more than 30 years. We would like to enhance and contribute towards the visible environmental beauty of the area."

Bhaktivedanta Manor covers 77 acres (approx. 50 hectares) in a green belt area, north of London and has Britain 's only cow-protection programme. The temple hopes to conduct regular tree planting programmes for enhancing the green belt. The next planting programme is scheduled for late March.
---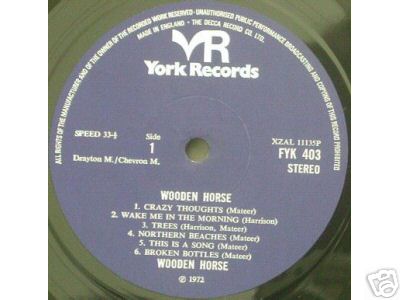 record label
'THE TREES ARE SO TALL AND I CAN'T SEE THEM AT ALL, AND I CAN'T FEEL MY FEET ON THE GROUND, PEOPLE THAT I MEET WALKING IN THE STREET, THEY DON'T KNOW WHERE I'M BOUND'.....