70s invasion; JAMIE OWENS ; Christian folk singer of the 70's *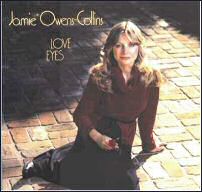 JAMIE OWENS

JAMIE OWENS was part of the wave of folk singers associated with the JESUS MOVEMENT of the 1970s, and she's still going strong, tracing back to her debut from ' 73 we find this gal making some superb music musically similar to BEVERLY BREMERS, and the ROCKFLOWERS, whose lead singer DEBRA CLINGER was herself raised as a mormon in utah.......:)....she had a few lps in the 70s, and into the 80s, and recently has sung with her husband DAN COLLINS in the PRAISE BAND......most of the songs are about Jesus and God and our relationship with them......they don't make music quite like this anymore....

> 'LAUGHTER IN MY SOUL' lp '73

1 'YOU'LL START FALLING IN LOVE'

.....folk sound similiar to GODSPELL, slow , acoustic, melodic vocals, ....'I SEE YOUR LEAVES FALLIN IN ON U.....YOUR SPRING IS DRIED UP, AND YOUR ALL THRU ( aaahhhh )......, TAKE A DRINK OF THE LIVING WATER, IT'LL DO U GOOD, TAKE A DRINK OF THE LIVING WATER, AND YOUR START FALLING IN LOVE AGAIN ( bckgr vocals ; doo, doo, doo, doo )....(fades)...

2 'PEACE'

electric guitar jions the mix as well as synths with a 3-D sound.......this song blends well with the lp, again it has a sound even more similiar to GODSPELL....'WHEN I'M THINKING, JUST KINDA HALFWAY SLEEPING 1 THOUGHT IS ALWAYS THE SAME'......and.....'HE GAVE ME PEACE, WONDERFUL PEACE HOLDING ONTO THE SAVIOUR'S HAND'........bckgr singers jion in....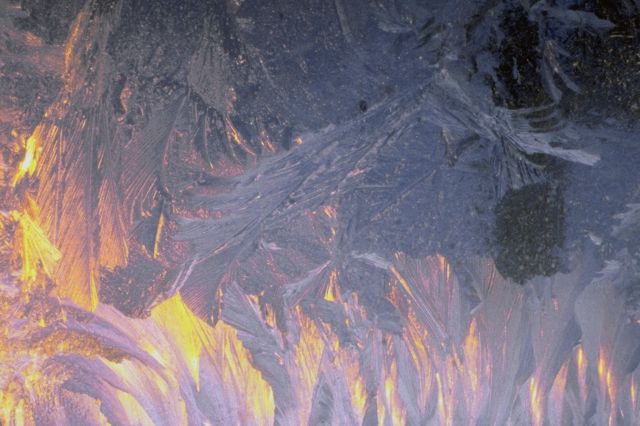 3 'CHARITY'
here Jamie sings solo, quite nicely :).......'ALONE I SPEAK ( ? )(?) OF MEN AND ANGELS, AND THOUGH I PROPHESIZE AND UNDERSTAND ALL, AND THOUGH I HAVE ALL FAITH, SO MOUNTAINS MAY BE REMOVED, I AM NOTHING, JESUS REDUCED ME TO LIGHT, LOVE IS PATIENT AND KIND....
4 'LOVE IS'
on our cassette version side 1 ends with this song, perhaps on the original lp release the next song was released on side 1, not sure......either way this one is a very nice song acoustic, with strings, her vocals are pretty here singing gloriously.......'THOU SHALT LOVE THE LORD THY GOD WITH ALL THY HEART AND WITH ALL THY SOUL, WITH ALL THY MIND, WITH ALL THY STRENGTH'....and.....'HE LAID DOWN HIS LIFE FOR A FRIEND, LOVE NEVER ENDS.....THOU SHALL LOVE THE LORD THY GOD WITH ALL THY........some nice electric guitar playing throughout *....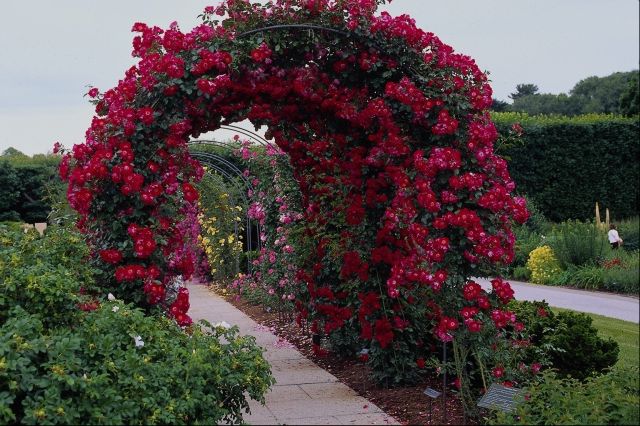 ---

'LAUGHTER IN YOUR SOUL' lp cover *
---
- side 2 -

5 'I'M SO HAPPY'

WONDERFUL flower child sound, very much like the ROCK FLOWERS...........'THERE'S A WORD I' LIKE TO SING, IT'S BEEN MADE BUT FEW PEOPLE DO IT, FROM THE DUST TO PRESENT DAY, THE WORD HOLDS LIGHT.........and......'IT's L-O-V-E-...LOVE, I'M SO HAPPY'.....what a nice song, conjures up images of dancing flowers, sunshine, and the 1970s indeed *

6 'WALK IN THE SUNSHINE'

no not KATRINA and the WAVES, this one was an original composition......again very similiar to GODSPELL......spirited indeed !!'I'M SINGING A NEW PLEDGE (?) NOW THAT JESUS FREED US MY FRIEND, JOY IS A PASTIME, GOT TO REVAL IT JESUS SEALED IT, NO ONE IS GONNA STEAL IT AWAY.......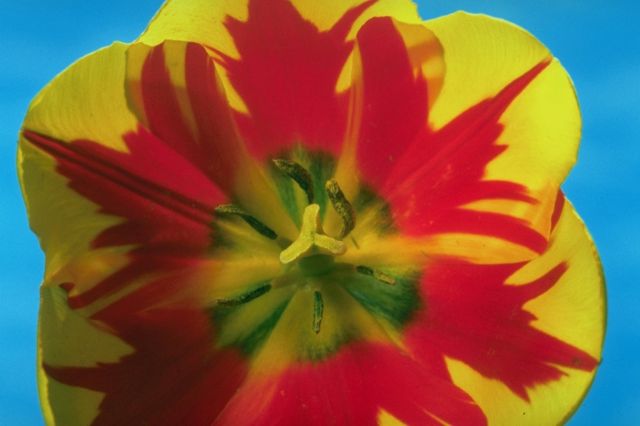 7 'LIVING LIGHT'
slow song.....'HE HAD BEEN BORN OF THE LIVING NIGHT, WE ARE THE GATES OF DAWN'.....and....'U HAVE BEEN BORN OF THE LIVING LIGHT'.....
8 'WERE LOOKIN' UPWARD'
this one has a cheerful folk sound similiar to the ROCK FLOWERS....'WE'RE LOOKIN' UPWARD AS THE SUN SHINES ON OUR FACES, GIVS US LIGHT TO SEE THE DAY, AND FOLLOW HIM TO HIGHER PLACES'.....and.......'WERE GROWING EVERYDAY TO LOOK LIKE JESUS'.......
9 'SWEET DYING LAMB'
GOOD one, this one has a gospel sound, soulful flower child music........:)......'WITH HIS OWN HAND HE MADE US, WITH HIS LOVE HE FORGAVE US, WITH HIS MERCY HE SAVED US, WHEN WE WONDERED AWAY'.....
10 'MAY I INTRODUCE U TO A FRIEND'
for the last song JAMIE OWENS sings with a vioce that sounds mature beyond her years, we did not mention when she recorded this lp in '73 she was only 16 yrs old.......this one is a quite song and her vioce sounds sweet'MAY I INTRODUCE U TO A FRIEND, HE'S BEEN WAITING PATIENTLY TO MEET U, A FRIEND ON WHO U AN DEPEND, AND HAVE LONG HAVE U BEEN BOUND, SEARCHING GROPING AIMLESSLY.....FOR SOMEONE ON WHO YOU CAN CONFIDE, WELL HE'S RIGHT HERE, HE'S AITING FOR U.....( fades )
JAMIE OWENS would go onto release several more lps in her career including ; 'GROWING PAINS' in '76, and 'LOVE EYES' in '78.......later 'STRAIGHT AHEAD' in '81....
for more info on her work, and some pictures of this pretty gal see this link -
http://www.newportrecords.com/jamie.htm
---
---
True friendship comes when silence between two people is comfortable. --Dave Tyson Gentry

The greatest sweetener of human life is Friendship. To raise this to the highest pitch of enjoyment, is a secret which but few discover. --Joseph Addison

A simple friend thinks the friendship over when you have an argument. A real friend knows that it's not a friendship until after you've had a fight --Unknown

A real friend is one who walks in when the rest of the world walks out. Friendship is one mind in two bodies. --Mencius
Jamie in the year 2000 :)