* 70's invasion ; BUBBLEGUM and LOST POP *
JOSIE and the PUSSYCATS

updated as of Dec 12th '04

STEPHANIE de SYKES who recorded the greatest bubblegum-rock song ever, info at the botom....

also a poem from our close friend Skye added to the bottom of this page as well.......

greetings , after recently reading KIM COOPER's great book, BUBBLEGUM IS THE NAKED TRUTH, we were inspired to make a special page on bubblegum and pop rarieties, actually a certain amount of the music on our site can be classified as bubblegum, and there were some great bands who played pop/bubblegum music and had no mention in the book; TINGLING MOTHER'S CIRCUS, FOX, MILK and COOKIES, and so on, so we'll be adding odds and ends to this page , this page was begun on jun 18th '02.....

years ago when both of us idiots here began buying lp's and 45's we would find 45's of the OHIO EXPRESS, and the 1910 FRUITGUM co, and others like KATZ-KASENETZ CIRCUS at the thrift......the fruitgum company's lp 'SIMON SAYS' is probably the best of this genre, allthough bubblegum-pysch like the TINGLING MOTHER'S CIRCUS went beyond conventional gum...........one of our personal favorites is 'SNOOPY VS thE RED BARON', also 'PUFF the MAGIC DRAGON' by PETER ,PAUL and MARY can be considered bubblegum by some, even though they were folk artists....and great ones at that, yea we got many of their lp's many artists have had songs that can be classified as gum thru the years before and since rock started even though they were not identified as bubblegum per se, we will be highlighting some songs of certain performers and also be bringing info on bubblegum from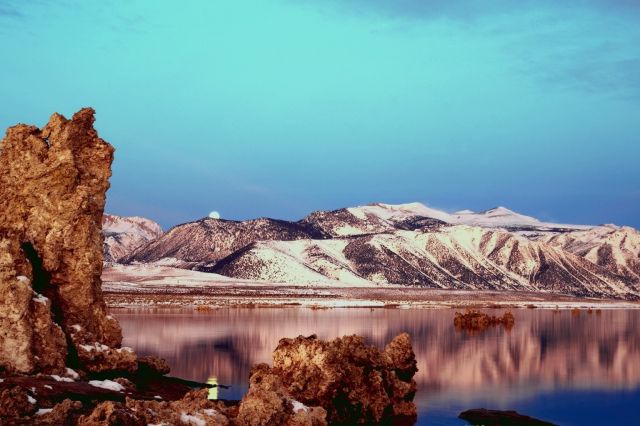 JOSIE and the PUSSYCATS
yes there was an actual group called JOSIE and the PUSSYCATS around '70 who recorded a SUPER-BUBBLEGUM lp starring CHERYL LADD who yrs later would star in CHARLIE's ANGEL's, not many people know this, the 2 other gals were CATHERINE DOUGHER, and PATRICE HOLLAWAY.......the band sing a mixture of bubblegum rock, sunshine pop, and cheerful soul music on their sole lp, they had a few singles too :)
the lp begins with an intro into 'JOSIE and the PUSSYCATS', this is sunshine pop-rock with 3-D vocals, and keyboard effects, on 'JOSIE and the PUSSYCATS in outer space' the same song is done with EXCELLENT 3-D vocals with added effects........'EVERY BEAT OF MY HEART' is a showcase for CHERYL's lovely vocals, on this bubblegum-pop classic, 'stop look, and listen' has flutes playing thru a pop-rock with soulful vocals, Note; DEVO wrote a song with this title, but theirs is an original as well, :) ! ~........'HANDCLAPPING SONG' , this one is super-bubblegum-rock, elec guitar riffs , handclaps, good drumming, lyrics such as ' IN ENGLAND, HINDUSTAN, EVERYBODY IN THE WORLD ARE CLAPPING THEIR HANDS' !
on 'i'll be there' the girls cover the JACKSON 5 song with a soulfull touch, .....'you've come a long way baby' is pop-rock with handclaps, girls go 'do-do-do-do, you've still got a long way to go'.....their cover of the CARPENTERS 'CLOSE TO U' is one of the lps best, the spotlight is again on their lead singer CHERYL, and what a charming touch she adds !......'ROADRUNNER' is pop-rock number about a guy who cheats, 'he's a cheater, he's a snake,watch out he's a roadrunner, he'll run u right down' !........'lie, lie, lie' is cheerful sunshine pop with horns, very good, Cheryl dreams about a boy, then exposes him as a liar !...........' ' slow ballad 'there will always be an empty road' are some of the lyrics........'VOODOO' is soul-rock with FUTURISTIC synths, 'i'm gonna do some voodoo on u', and 'the 1st time i saw u boy, i wanted u so bad' ..........
on 'I JUST WANNA MAKE U HAPPY' the girls sing with such lovely charm u can't help but like this one, EXCELLENT SUNSHINE BUBBLEGUM, categorize this one as FLOWER-CHILD POP.........'letter' is loony pop-rock with lotsa enthusiasm from the background singers.........., 'INSIDE, OUTSIDE' begins with soulful vocals, a flute plays happily, the chorus is built on handclaps.....'if that isn't love' cheryl tells a story about a boyfriend named LOU, loopy, but the background singer sounds CORNY here and ruins the song.......'IT'S ALLRIGHT WITH ME'.....WOW ! this one is SUPER, 3-D vocals and syths zoom throughout this raver, with soulful vocal approach, a real STANDOUT, Note ; JOOK had a song with this title 2 yrs later in '72, but theirs is a completely different song.....the closing 'IT'S GOTTA BE HIM' is a SPIRITUAL SONG, Cheryl sings with a SUPERB soulful touch about a belief in God above with vocals 'IT'S GOTTA BE HIM, IT'S GOTTA BE HIM, I BELIEVE IN A POWER ABOVE, IT's GOTTA BE HIM ' .....see allmusic.com for a track listing which includes the rare 45's that came in cereal boxes !
---
---
TINGLING MOTHER'S CIRCUS

(see page 2 for lp review )...this is a true bubblegum-pysch lp from this group of pop artists, years ago one of us found it in a thrift store sealed ! these are the front and back photos.....2 girls and 3 guys all dressed up in circus costumes, and the lead singer sings like GLENDA from the WIZARD of OZ......our review is on page 2 of the 70s invasion u can read a review of the excellent a and b side of this single

'Face In My Mind/Isn't It Strange ' '67

on our page 13, also at this site ~

-

http://www.alpha-net.ne.jp/users2/melmel/psyrchlez/psyrchlez. html

....check out this great site for more info on the TINGLING MOTHER'S CIRCUS

http://www.neverendingwonder.com/albums6.htm
---
are u aware that most conventional doctors are unaware of how eating meat wreaks havoc on human health ? conventional medicine causes millions of deaths a year in our country, a much better alternative is homepathic health care, here are 2 quotes from Voltaire - Doctors prescribe medicine of which they know little, to cure diseases of which they know less, in human beings of which they know nothing. Voltaire The art of medicine consists of amusing the patient while nature cures the disease.
---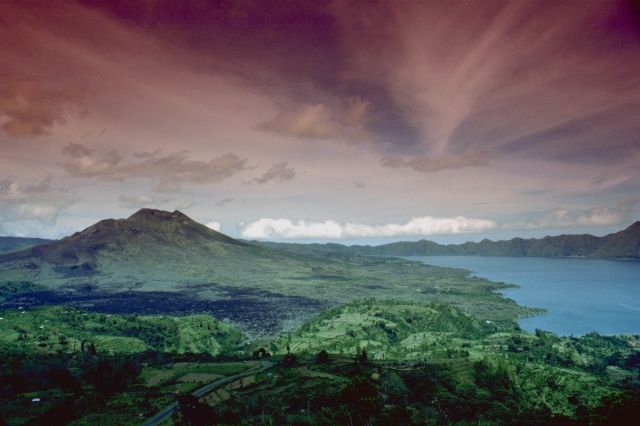 JACKY - 'WHITE HORSES' ' 68
.....WONDERFUL bubblegum song that was played on a kids tv show in the u.k., strong fantasy element, a song truly from the land of OZ......sounds a bit like glenda the good witch of the north, look at these lyrics -
'on my white horse his mane we ride away to my world of dreams so far away, let me run to the sun, to a world my heart can understand, it's a gentle world warm and wonderful, far away stars away, here the clouds are made of candy floss......more to come....check back
........the same jacky also had many more songs including this one under a slight variation on her name.... JACKIE LEE 'rubert the bear' not to be confused with JACK E. LEE that sang 'louie louie', and 'love that louie' for the KINGSMEN, that was a guy, nor is it the soul singer JACKIE LEE this girl JACKIE LEE is JACKY and she sang a good bubblegum cartoon song about a bear named rubert'......also from a u.k. kids tv show...... to hear the wunnerfull song WHITE HORSES on an mp3 see our downloads page or go to this site, from there u can get to a big site on JACKY, and also MARK HAMMOND'S site , he has more kid's songs to download :)
http://www.geocities.com/thewhitehorses/themetune.html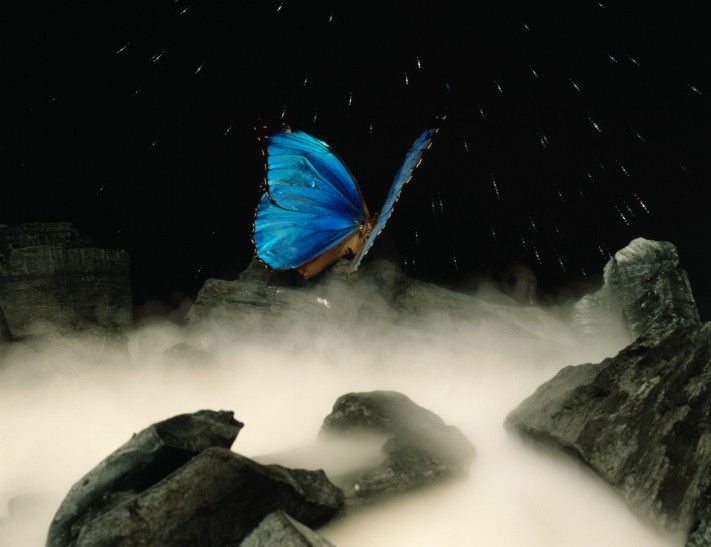 the GOODES
'CONDITION RED' '69,
is classic bubblegum, full of theater camp.....the lead singer begins to describe a couple leaving their homes to run off, only they get into a car accident, hence the name - condition red -.....this song can be compared to THUNDERTHIGHS, and the WHYTE BOOTS 'NIGHTMARE', allthough it does not contain the punk attack, rather it's more plastic pop dramatized with intense atmosphere into a 3 minute bubblegum-pop song 'condition red, i'll never see u again, condition red, condition red'.......a picture to come soon.....this review is also on page 13.....
* DAUGHTERS of ALBION *
produced by LEON RUSSELL ( see below on the Fontana label, they had this lp in 68 the lp came with cool posters, and was released in the us and holland, they were a psych pop duo ,all the songs were written by Greg Dempsey ,sometimes helped by Dave Luff,....BEATLES inspired pysch with pyschedlic traces throughout the lp......
Kathy Yesse was the singer and she also recorded a solo album in 1974 ,produced by Greg Dempsey, as Kathy Dalton, 'Boogie Bands And One Night Stands' This was also released with one different track as Amazing, with both titles appearing on Frank Zappa's Discreet label , she was backed by Little Feat with guest apperances including Van Dyke Parks, Sneaky Pete, Carl Wilson, Billy Hinsche (of Dino, Desi and Billy) and others. this info was taken from Borderline books, see page 10 for the link..........
ASYLUM CHIOR
a band that had an lp in 68, led by LEON RUSSELL , they released a rare single under the name LE CIRQUE ' / thinking of u'....then an lp came out under the name ASYLUM CHIOR, heard one song, kinda campy bubblegum pysch with lyrics 'your not in an ice cream parlour'...... which one is this ? ...the lp is said to be similiar in sound to the BEATLES 'SEARGEANT PEPPER'....LEON also produced the DAUGHTERS of ALBION (see above)....before going on to a big solo career....i suppose his biggest well known hit is 'TIGHTROPE'
THE BROOKLYN BRIDGE we'll be adding additional commentary on this lp, see review page 2 for now
APRIL STEVENS and NINO TEMPLE
'DEEP PURPLE DREAM' ......'
in the nnniiiittteee, and the thought of u wondering back to me, here in my deep purple drreeaamm'...EXCELLENT bubblegum from the mid 60's, with dreamy vocals from APRIL, and wonderful harmonies..........:)
thee ROCK FLOWERS 2nd lp starring DEBRA CLINGER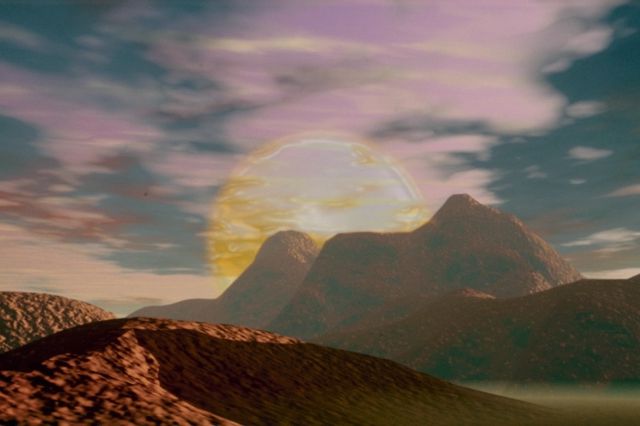 ....................................................
---
WHY SHOULD U EAT A VEGETARIAN DIET ?

Dead animals contain all of the poisons that were in the animal at the time it was slaughtered, including adrenaline (steroidal hormones). But animal flesh today not only contains all the poisons produced as a consequence of dying, but also all of the injected and force-fed chemicals, drugs, and poisons introduced for rapid growth and an attempt at disease prevention. Every animal commercially produced today is already loaded with toxins when slaughtered!

It is a popular MISCONCEPTION that animal protein is essential to good health, and many dieticians and medical doctors emphasize this misconception continually. When a person follows their teachings, an enormous excess of protein in the diet is the result. If protein levels are too high, the body cannot cope, and toxins such as uric acid and ammonia remain in the bloodstream, while calcium is lost. These toxins, along with the fats and cholesterol contained within dead flesh and dairy products, seriously increase the risk of a large number of physical problems: gout, arthritis, kidney and liver damage, clogged arteries, heart attacks, strokes, diabetes, and cancer, along with a host of other maladies.

When a person eliminates animal products from their diet and adopts a basically raw vegetarian diet, they will usually see all of these physical problems simply disappear. Gout, Kidney and Thyroid Disease, Ateriosclerosis, Cancer, Constipation, Diabetes Dr. Arnold Lorand of Austria, in his book "Old Age Deferred," published in 1910 and now out of print, devoted an entire chapter to the "Dangers of an Abundant Meat Diet:" He included the following points, and remember, this was written almost 100 years ago: Meat produces high levels of toxins in the system, which impose strain on the vital organs.

The thyroid gland, liver, kidneys, pancreas, and other ductless glands become altered and finally damaged on a diet with large amounts of meat. A diet high in meat causes gout and arteriosclerosis. A diet high in meat often results in cancer. Diabetes sometimes results from a diet high in meat, and if it is already present will be exacerbated. The viscosity of the blood is increased and circulation reduced. Meat produces acids in the system. Meat does not stimulate peristaltic movements of the intestine and the intestinal transit is slow, with resulting putrefaction and constipation. Re-absorption of toxins from the constipated bowel inflicts further strain on the kidneys. Eat vegan or vegetarian.
---
---
HERE ARE SOME BUBBLEGUM SINGLES WE ARE INTERSTED IN -

LUV

- from holland 3 gals who resembled ABBA's sound, in the late 70's, supposedly this is excellent pop music put out n the late 70's.....suggested singles ; 'my man' / don't let me down..... the first single sounds like ABBA, the b side is a strong glam rocker that supposedly sounds like HELLO/MUD/SUZI QUATRO.........:) 'TINGALING' '80 is supposedly also a great single and their last...........

the YUMMIES 'hippie lady'

HEDGEHOPPERS ANONYMOUS 'ANGEL BABY' ?

FRAGILE ROCK VALLEY 'be my girl' 45 from girl garage band, has fuzz sound, may be from '69, anyone know anything about these girls ?

QUICK lp of '76, power pop, , we have a song 'pretty please' reviewed on page 6, and the lp reviewed on the links at the bottom of the page 21 links

MILK-n-COOKIES

EXCELLENT glam bubblegum somewhat similiar to SPARKS style pop, also similiar to the QUICK see our reviews on page 4, and our gateway 1, plus special info on page 5.... .........'LITTLE LOST AND INNOCENT, but i knew what she meant when she said LOVE !..............

CAPTAIN HOOK ' SHIVER ME TIMBERS' lp...rare oddball lp, more info to come.....

- OLD TIME BUBBLEGUM - ;

'WE ALL SCREAM FOR ICE CREAM' '27

'MAIRZY DOATS' '43
---
---
LINKS 1 JANET KLEIN and the PARLOUR BOYS

GREAT musician, poet, painter, etc. Janet has mastered the ukelele, and plays wonderful music influenced by music of the 1st half of the century, see our reveiw of JANET from the homepage, take a look -

http://www.janetklein.com/

2 OZMA site, lots of great lp art work from 60's rarities, and u can download some great songs here too - JAPAN, MEXICO, and black bubblegum too......

http://www.neverendingwonder.com/album s6.htm

; 3 ROCK EN ESPANOL OS MUTANTES, LOS MOCKERS, HERMANOS CARRION, and other 60's garage rock from south america !

http://www.senhorf.com.br/

---
---
* JAPANESE POP and BUBBLEGUM *
most of the info from this section was taken from BUBBLEGUM is the NAKED TRUTH by bubblegum girl KIM COOPER........however we have added some other bands too.... japan has had a long history of traditional folk music, much of it beautiful if u ever get the chance to hear it....when rock music came along like everywhere else THE CLIMATE CHANGED......in the 60's PEANUTS , EMI and YUMI were perfoming japanese versions of us pop songs, latin tinged romantic ballads, and japanese folk songs with a dance beat....:
most americans knew them as the fairy princesses in the godzilla movies, HIBARI MISORI was not mentioned in the bubblegum book, ...we have had the pleasure of seeing some of her pop/bubblegum songs on video years ago, she made some great songs in the early-mid 60's I think when she started out, great memory of her singing 'i love u' from a rollercoaster in an amusement park filled with bright colors, then she sticks her tongue out at the camera in a cute -non-threatening way :)......she went onto to become one of japan's biggest stars releasing many lp's, more contemporay than her earlier pop releases, before dying of cancer later in the 80's we think,
back to the 60's....when the BEATLES and STONES came along they changed EVERYTHING, many japanese youngsters began forming bands playing in the new rock style, to the applause of younsters all over japan and asia, they were known as GROUP SOUNDS ( GS groups)....; SPIDERS, TIGERS, TEMPTERS, CARNABEATS, JAGUARS, these were all very popular, a lesser known garage band the MOPS also had some singles, ( see page 13 for reviews)....however the producers controlled the bands , for example the TIGERS made millions, but only got 300/month each......the TIGERS lead vocalist KENJI SAWADA went solo releasing love songs, and was chased by girls everywhere in japan, later in the early 70's he went glam.....the FINGERS were another band who covered the MONKEES and others...
PINK LADY began in '76 with the song 'pepper police' in a japanese folk style then after turned disco, released their 1st english single in '78, then an lp in english in '80, then splitting in '81, even though we were stupid kids at the time, we even remember the PINK LADY and JEFF show, and it was pretty corny, it got canceled after a few seasons, but then again it was better than crap they had on tv back then like 'thats incredible', ....barf ! when punk came along a whole new breed of japanese musicians took notice and released underground singles, and eventually lps on big labels, the PLASTICS has a decent lp in '80. BF2's-type rock, with a small reprise of the BEATLES ' 8 days a week' later girl bands like the EXCELLENT SHONEN KNIFE began making RAMONES-inspired music like their '85 single barbie doll, where they sang 'i wanna be a like barbie , i wanna have blond hair'...these days , while band like BUFFALO DAUGHTER are a close to a bubblegum sound.... * * * * * * * * * * *
WE HAVE LOTSA JAPANESE MUSIC REVIEWED ON THE 70s invasion, SEE OUR HOMEPAGE ; NEW MUSIC, PLUS THE LINKS AT THE BOTTOM, PLUS OUR GATEWAY's 1, AND 2, FOR SEVERAL PAGES :)
below is a poem from Skye, she is a very close friend of the 70s invasion, u can see her poems on our homepage, page 5, page 13, and also on our ORCHESTRA LUNA page....
---
Do Do Do

Do not

Judge But Be

ahmen

Somewhere in

a Wind Blown

wisp of

air a

wonder appeared

as a delicious

light-pink cotton candy

gently pulled a part

cloud

saying,

ah dear

angels

can hear

every prayer

ah,

precious dewy shimmer

wet drops appeared and one

could see those tears of

God

and yet as awaken almost

jolted enemy a flutter

light emanated Remained

Uncluttered...Bless me

Belonging

all others

can't see

me
---
more gum to come, check back , signing off this week of april '04....
NOOSHA FOX from FOX,
the band made FANTASTIC BUBBLEGUM GLAM in the mid 70's *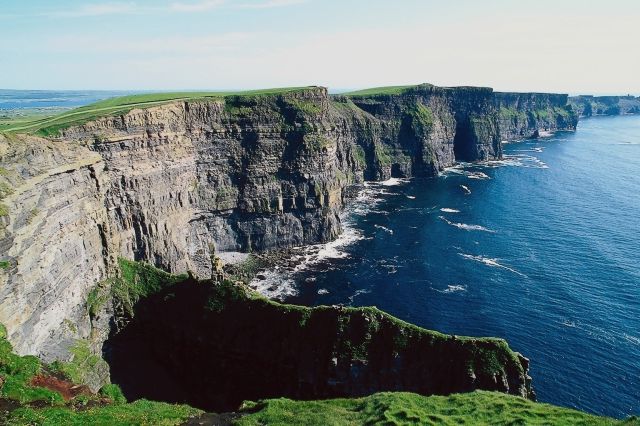 STEPHANIE de SYKES
however the very best award for the category of BUBBLEGUM-ROCK goes to Mrs de SYKES for her big hit in '74 'BORN WITH A SMILE ON MY FACE', a bubbly, spirited, non-stop sunshine-pop-bubblegum-rock song released at the height of England's Glam-rock era, this song can be found on the lp that was also released in the glorious year of '74
RAIN ( featuring ; STEPHANIE de SYKES ), you'll find a true lost pop lp full of fantastic pop-rock and melodies so soft they hit you in the head like cotton candy :).........see our STEPHANIE de SYKES section on page 4, as well as our gallery 1 of her in our Gateway 1, search our gateway and you'll find close to a dozen galleries on this beautiful female she-creature :)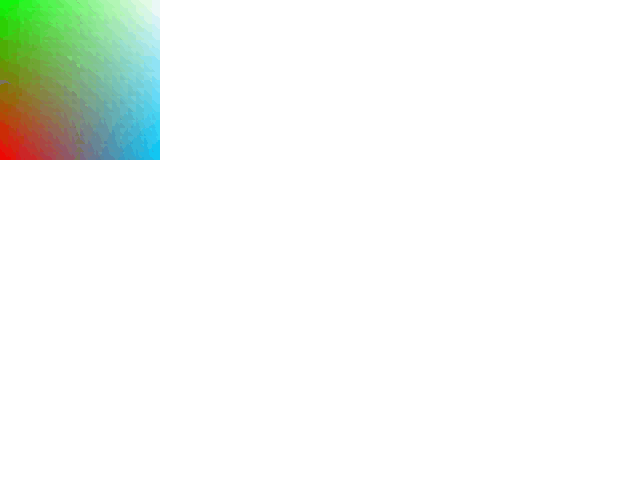 from the film 'SANTA CLAUS CONQUERS THE MARTIANS', lyrics to one of the best bubblegum song ever - 'HURRAY FOR SANTA CLAUS'
'HANG UP THAT MISTLETOE SOON YOU'LL HEAR HO! HO! HO!
ON CHRISTMAS DAY YOU'LL WAKE UP AND YOU'LL SAY HOORAY FOR SANTY CLAUS
S-A-N-T-A C-L-A-U-S HOORAY FOR SANTY CLAUS
YOU SPELL IT S-A-N-T-A C-L-A-U-S HOORAY FOR SANTY CLAUS HOORAY FOR SANTY CLAUS
HOORAY FOR SANTY CLAUS ! ! ! !