Tony Rankin International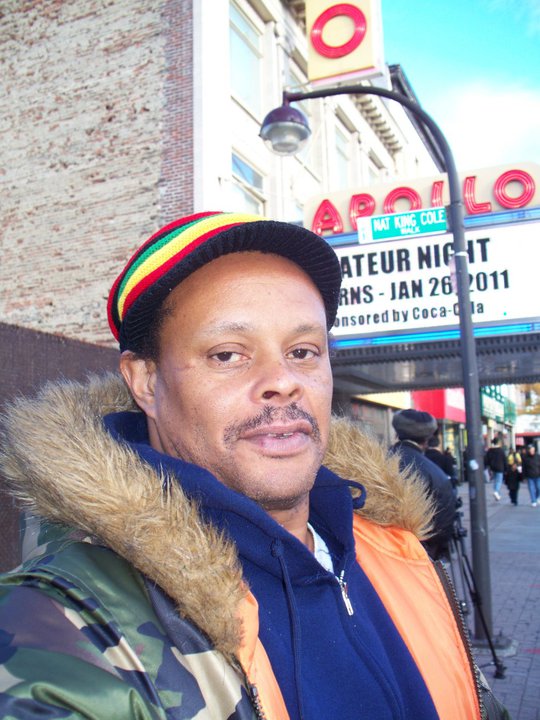 NEW RELEASE from RANKINMEDIA.ORG "THAI-a-BINGHI DUB by The Bangkok Massive Soundsystem
The First in a series of Foundation Reggae Music from Thailand. Visit The Web Site on My Space To Learn more about the Reggae Movement in Thailand and Listen To Selections from "Thai-a-Binghi Dub To Order Visit the Links Below, or Contact Tony Rankin at:
E Mail:tonyrankin00@yahoo.com
There is a limited Number of the First Release of 1st Pressing.
Special Thanks to Veteran Artist like Ranking Joe for his appearance on "Thai-a-Binghi Dub". More artist plan to Voice over Thai-a-Binghi Riddims.Special Thanks To "The Oracle"
http://kunaki.com/msales.asp?PublisherId=110096

Click here to buy my CD. Click here to buy my CDs
"Bob Marley Shirts" and link to:
CD's Are Now Available On Line For Purchase!!!

See Below:

Rankin Media CD's Available!!!


Also Check out The site At My Space:

Visit My Bredren "ROCKIE DAN's NEW WEB SITE

My Bredren Bobbi Digi and Thello Entertainment

"Greetings In The Name of His Imperial Majesty Rastafari". I, Tony "Rankin" Winn , Born 30 July 1951 under the Tribe of Judah, in Brooklyn N.Y. WELCOME you all to my "DIFFERENT STYLE" Web Site. This Site will mainly focus on "LINKS"....Friends, Hobbies, Connections, Communications, Travel Info, Reggae Productions, Happenings, Special Features, "Unique" Web Links, Travel Info, Reggae Artist Links for concerts, Video and Still Camera.

I am working as a Travel Agent and,an East Coast Sales Rep. for "Easy Star Records". I have shared the stage with the following Reggae Artist, Rankin Joe,Liv-I-Culture Band, Ras Marvin, Mikey Jarrett,Ossie Dellimore,Dennis Brown,Princess Tia, Sista Lindsey,Ras Do,5 Outta 12 Band,The Uplifters,The Awakening Band,T.H.C,Fiji, Kevin Batchlor,Junior Jazz,Sista Nancy,The Fireproof Band,Keeba,Reggaelution Band,Soul Jah's Band,Rob Symmeon,Ruff Scott,Ookla The Moc(Hawaii),Tony's House Band in Thailand,Lone Ranger,Lasana (The Story Tella),Larry McDonald,5 Outta 12 Band,Larry Webb and The Tiger Bone Band,Dub Station(BOSTON),Jiki and The Stone Fish Posse(ATL),Small Axe Band(ATL),Jah Faith,Sidney Salmon and The 12 Tribes Band,Poetica and The Contra Band,The One Drop Band and many others have been either introduced by me,as I have M.C. the shows at "The Lion's Den".
Cover For Melodica 101"
#1186

NEW PAGE PLEASE VISIT MY PICTURE SECTION

"REGGAE CLUB IN BANGKOK"
"Old Bangkok City" Land of Smiles!

Check Out The Party Schedule on The Following Web site:
http://www.rootsreggaeclub.com


"Bob Marley Shirts" and link to:


Let the reggae world know that it is Happening In The Far East!
Peace


Tony Rankin
Tony Rankin "Live""

Page 2 Picture Gallery


"Latest Up Date 2, September 2002"

Big Up To Bill Nunn, Kenny Leon and The Cast Of Raisin in The Sun"

"Check Out The "Rankin Media Web Site"

Down Load Music From ..... Sista Cindy, Tony Rankin and Friends, N.W.B Band, and The Liv-I-Culture Band.

RANKIN MEDIA PAGE
Here is "Tony Rankin and Friends Compilation 2005"

"SOUND FILES JUST ADDED"

BRAND NEW "Cyber Dub" By Tony Rankin and Friends Volume 2

"CYBER DUB" by Tony Rankin from Volume 2

I have just Completed my long awaited C.D. "Tony Rankin and friends "Live" at The Atlanta Culture Center Vol 1. This C.D. was recorded live with artist like Sista Cindy Simeon, Rag Top, Ras Marvin, D.J. Gandy "Locks", Sista Virginia.

"History of Reggae In Atlanta Volume 1" by Tech Sounds


A C.D Catalog in in the process of being developed for all available Materials. Please E Mail Me for Prices and more information
"History of Reggae In Atlanta Volume 1" by Tech Sounds
"Liv-I-Culture Band and Friends In Hawaii 2001"

"REGGAE CLUB IN BANGKOK"
"Old Bangkok City" Land of Smiles!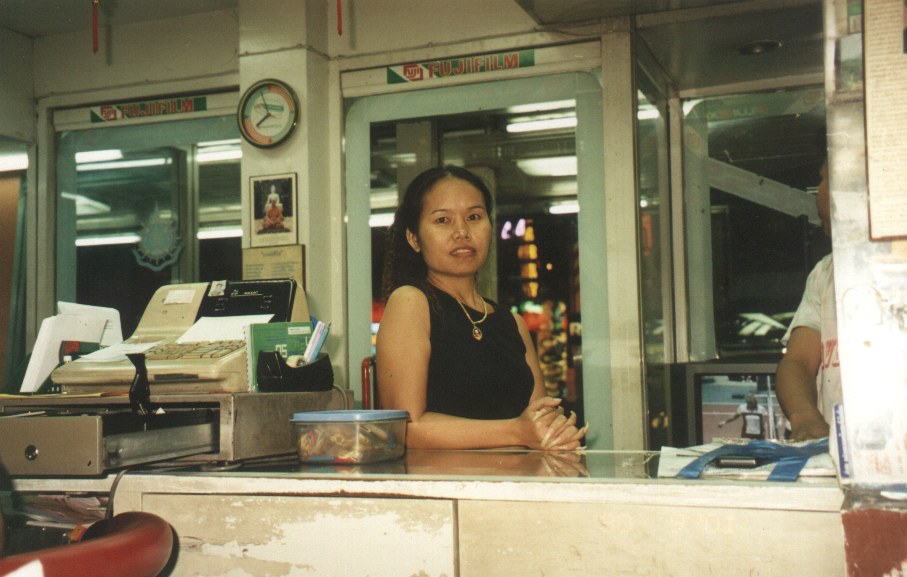 "Black and White Bar in Pattaya,Thailand


Introducing :

New World Beat Band featuring Linden Aaron and Keba Grandville

The Morgan's Heritage Family Web Site





--> ... is an international network of committed Reggae enthusiasts who have joined forces to spread the positive vibe of Reggae music. Daily we will move forward, educating humankind about our music. Always remembering the vision of "One Love."

"NEW SITE FOR Sista Cindy Simeon"

The Hawaiian Tour 2001with Liv-I-Culture Band, Sista Cindy,and Zack Glass. It was great being with the Crew from Honolulu. We will be having new pictures added to this site. Also I am working on various video sections to add to all my sites. My C.D."Tony Rankin and Friends Live at Atlanta Culture Center", is almost Complete.It is being played in Hawai on KTUH , University of Hawaii. Plans are being made now for the trip to Sumfest!

"The Reggaelution Band"...... Pompy on Bass, Emi Yabuno on Keys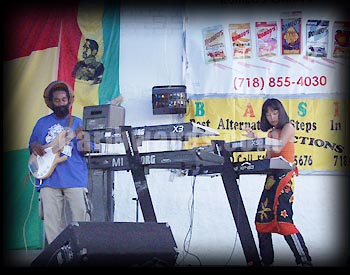 Emi and Ras Pompy"

In the Past, People like "D.J" Mike Gandy, Etienne Lakpa, Nate "Natty Tatty" Tate (aka "Bigga","Peanut", Junior Webb and "The Skinkings Band", and "The Murdertone International Crew" got Reggae Music on it's Feet in 1975 in "Atlanta Ga. Curtis Cain (aka "Champion") has put together a "Collectors Set of :"C.D.s":"THE HISTORY OF REGGAE IN ATLANTA".

The only way this was done was "With A Little Help From My Friends". This web site will Show who most of these friends are.I hope that all who visit My Page, Rope in and Sign the GuestBook , use this page as index for Future Friendship, and Unity among I and I.
---
Down Load Music From ..... Sista Cindy, Tony Rankin and Friends,N.W.B Band, and Liv-I-Culture Band.

RANKIN MEDIA PAGE
#1186


-->

© Copyright 2001, Rankin Media, Inc. All Rights Reserved. Rankin MediaLycos® is a registered trademark of Tony Rankin International.
Book Hostel! Book Guesthouse! - Asia Guesthouse and Hostel Booking Engine, Travel Information and Links, Add URL
ROOTS Reggae Club - Independent Reggae Connection, Reggae Wear, biographies, quotes, Bob Marley, rastafarians history, free music beats downloads, Reggae tunes, Culture, Links / Add URL
ROOTS REGGAE HOUSE, reggae Guesthouse in Rayong, Thailand - Guesthouse on Had Mae Rampeung, Rayong, Thailand, Travel Info, Links, Add ur URL, Thailand Reggae Pub
Roots Reggae Wear ShopRoots Reggae online reggae wear shop, Reggae fashion, Bob Marley T-shirts, Roots combat cargo pants



Special Links and Pictures Part 1

Remembering DENNIS E. BROWN
Easy Star Records
Sista Cindy Simeon's Golden Gates
The Atlanta Culture Center
Bob Marley T Shirts for Sale
Ossie Dellimore Home Page
Ray Pennerman and Old Man Jams Inc.
Jammin Reggae Archives Home Page
The Live I Culture Band
D.J. Artist Mikey Jarrett MIJAR PRODUCTIONS
Interview -Ossie Dellimore WLIU F.M.
Reggae Ambassadors Worldwide
The Official Reggae Sumfest 2000 Web Site
King Crown Intl D.j.Vincent Hans WKCR F.M.
Man Called...........TATE !
Tony Rankin, Denroy Morgan, Sista Cindy Sumfest 99
Listen to Sounds of The DJ by Tony Rankin and Friends Live in Atlanta
RANKIN MEDIA HOME PAGE
VISIT............IRIE LION REGGAE WEB SITE!
Roots Reggae Club in Bangkok


More Reggae Artist Pictures and Links

12 Tribes of Israel Nurses Page
Dennis Brown at Club Large 1998
My Good friend Zeluis-Horns Man
The Dub Man's Dub Music and Egyptian Art Page
The Rastafari Remnant Site
SICK DOG PRODUCTIONS HAWAII
Rankin Joe's Home Page
Check out Rude Gal's Web page and Great Links
Thai Honey
New York's Top Caribean Cultural Link
The Crew at Tony's Cool Spot Disco in Pattaya,Thailand
Yellows Pages for Nitelife in Pattaya , Thailand
New Reggae Artist Picture Section
Irie Lion Reggae Web Site
Thello Entertainment
Rockie Dan
Khao San Road


Pictures:People, Places and Times

Tony Rankin In ATLANTA
Atlanta Culture Center
Ras Marvin-Atlanta Culture Center
SISTA CINDY and The DUBMAN
Sista Cindy and Ras Marvin
Elijah-Atlanta Culture Center
Sista Virginia and Jr. Silk Atlanta Culture Center
Ras LION and Ras BILLY-Amsterdam
Ras Lion from Radio 100 Amsterdam
Sista Virginia-Out Back at The Culture Centero
12 Tribes of Israel Band 1998 Club Large
Welcome I Reggae to The Family
MNN TV Manhattan Neighborhood Network
The Uplifters Band
SPACE 515(Lost Art NYC)
McEwan and Company
Reggae On The Move in Africa!
Old Man Jams Reggae World
Lyrical Benji from AMSTERDAM!
The New World Beat Band Nwe Web Site!Site
BOB MARLEY T SHIRTS
My New Web Site for Rankin Media!!! Still Underconstruction!
Black and White Bar in Pattaya
Global Music By DIA Inc