Hi! Weclome to my Danielle Cormack Page!
The awesome actress who was Ephiny on Xena
Danielle is back as Raina in Cleopatra 2525
According to the fan club Danielle will be back on Xena in the
Last of the Centaurs sometime this spring...
Ephiny fans will see her one last time.... To me Ephiny was let go
way to early she was outstanding as Ephiny !!!
"Favorite pic as Ephiny"
"Cool links about Ephiny"
Cleo is on WGN 2am mon morning....
Welcome to Cleopatra 2525: Jennifer Sky-Gina Torres-Victoria Pratt.
Too bad they had to cancel a great show...... It had potiential of making a hit.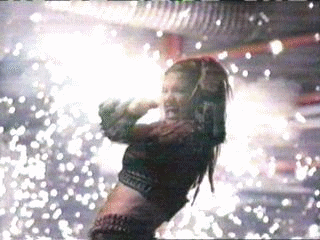 Cleopatra Links\Webrings