Wadleigh family houses and landmarks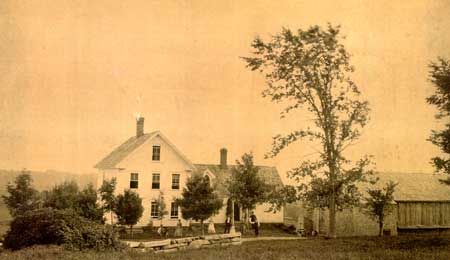 J. B. Wadleigh House, Brook Road, Sanbornton, NH.
The Wadleigh family lived in this house from 1877 (when John B. Wadleigh built it) and 1928 (when his widow Abbie moved out). This photo was probably taken in about 1891 (judging by the ages of the people in the photo).
Comments (0) | Add a Comment