---


She was Best of Opposite at the Black Match held in conjunction with the National, with a total entry of 90 Black Pugs. Mary Ortel was the Breeder judge that bestowed this honor on Evelyn.






While advertising will not change the confirmation of your dog (ie, make it better), when you have a once in a lifetime Pug like Evelyn, you are honored and obligated to do the best for them that you can.

While I finished Evelyn myself, I wanted to have a professional handler show her. When she is retired, I want to have the satisfaction of knowing that I did the very best I could for her.

Kevin and Diane Chestnut are truly wonderful people and an excellent handler team.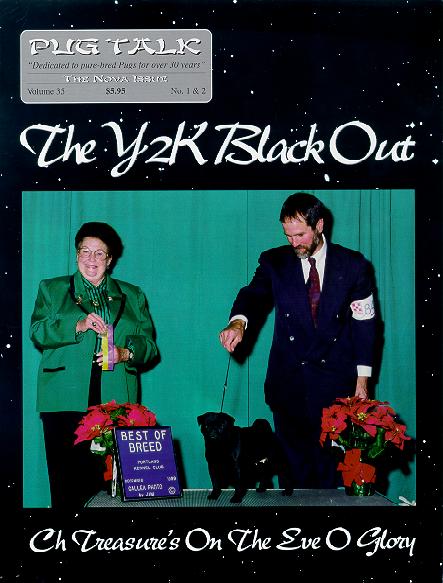 Links
Treasure Pugs' Home Page
Gator's Page
Winnie's Page
Passion's Page
Treasure Pug's Part 2

Email: littletreasures@hotmail.com