Aquaria Web Announcements,
Advertisments, and Links.
If you would like to make an announcement, advertise, or place a link on this page,
simply Email me and I will post it if appropriate.
The post will remain for 60 days or until you request its removal.
And by the way, it's FREE!
---
The Search Engines have moved!
---
The Krib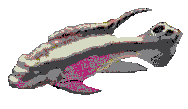 ( A Fish Information Site)

---
---