* 70's invasion page 4: 70's glitterrock and 1 hit wonders *
updated as of sept 17th 2021
---
greetings space cadets, recent additions are;
VINEGAR JOE.....early 70s rock band that had 3 lps, and a few true gems, the band featured ELKIE BROOKS, ROBERT PALMER, and a few other very talented musicians
JIM KEAYS.....lp released in '74 by this rocker from australia, its a Good mix of glam rock, space rock, and couple ballads, see our downloads 30 section for now to get to the link at youtube, which also has some singles, and an interview..
COUNT COPERNICUS and the COSMIC FIRE ( Glam band from Australia )
STUMPWATER ( w NATALIE and RONNIE POLLOCK )
TWITCH
both of these 2 bands from Canada are reviewed below . . .
KUNY.......excellent pre-punk / glam girl single reviewed below
ASTRONETTES......Bowie related glam girls reviewed below,
LYN CHRISTOPHER . . . glam girl around '73
KIPPER ! 70s pre-punk at it's best ! see below the one-hit wonder section at the very bottom where they belong, we recently added a 70s glam info movie section at the bottom of this page....
Int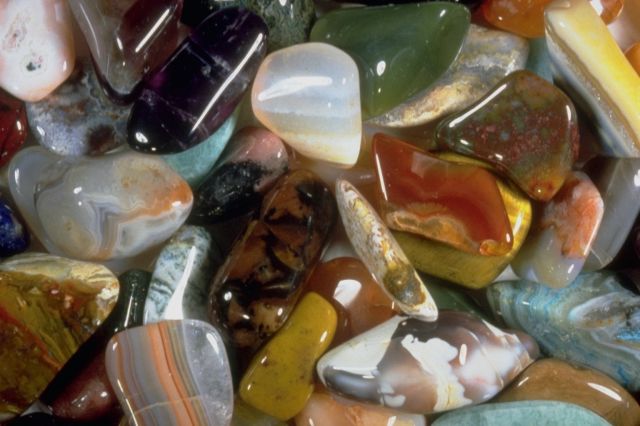 again the artists here are in no particular ORDER, AND ARE KINDA PLACED BY STYLE, AS YOU WILL SEE...SO LET'S BEGIN WITH;
* * * * * * * * * * * * * * * * * * * * * * * * * * *
RICKY WILDE
in 74 RICKY WILDE stepped up to the plate and challenged everyone in the universe with 'THE TEEN WAVE' (5-74), kinda influenced by the GLITTER BAND, MUD, and SUZI QUATRO, this songs ends like a whacked out cross between the RAMONES and DEVO, remember the mothership from close encounters of the third kind? well imagine going for a ride on that!,written by father MARTY WILDE ( see page 5 ),
and released on the bell uk label in 74, this reminds us a bit of BARRY BLUE's 'hot shot'! and ALVIN STARDUST's 'coo ca choo', except they only hint at what ricki accomplished in this song, the organ or viola, whatever it is keeps pulsating and getting louder and louder, sounding like a u.f.o zooming accross the galaxy at 1000 miles an hour ! at the end of the song you can hear a great buildup, and the birth of punk rock .....really.....the b-side 'round and round' is a nice acoustic number with what sounds like a musical triangle playing through.......
on what we believe to be the next single 'I WANNA GO TO A DISCO' (9-74) he again accomplishes a SUPERB sound, this one has the big electric glitter beat, BEACH BOYS pop melodies, and everything bounces along to a STONES-like guitar riff, there seem to be lots of sounds in this song.......listen closely and for some reason it sounds like the theme track for a japanese sci-fi-pop soundtrack,.........2 years earlier he released a SCI-FI POP GEM called 'I AM AN ASTRONAUT' '72 imagine a kid trying to act tough with an incredible futuristic bizzarre pop sound backing him up, sounds like it came from the land of h.r. puf-n-stuff.......a real lost classic, see below for lyrics -
as is the b-side 'THE HERETFORDSHIRE ROCK'...'72 an OFFBEAT glitter stomp thats pure camp, sounds like gorillas in the background, ...file this song under 'complete MINDLESS LUNACY'....... these tunes are very KITSCH...... these tunes feature the handclaps and electric stomp that many glitter songs had, ...these songs have to be heard to be believed he also did a cover of 'april love'...very innocent 70's pop,.... 'MRS. MALINSKI' '74......on this rare b side ricki sings an ode to a favorite teacher that all the kids love, perhaps this shows the pop singer at his most pop, well it beats his cover of 'april love', actually this sounds like a bubblegum version of DR HOOK's 'SYLVIA's MOTHER' which came out in ' 72, imagine the beat of that song completely rewritten with synths zipping over melodies , charming, childlike, and whimsical ,' WE'VE GOT A TEACHER WHOSE DONE EVERYTHING U CAN DO, SHE CAN BE ANYTHING SHE WANTS TO BE, SHE TOSSES FAR AS HER MAGICAL GLORIES', and.....'SHE TAUGHT HIM HOW TO SING, NICE NOTES AND EVERYTHING, ISN'T SHE TERRIBLY CLEVER, MRS. MALINKSI BEGINSKI ME A LESSON I HOPE YOU KNOW WE ADORE YOU'....ends with handclaps......
his father actor MARTY WILDE had a good acoustic glitter number with unique synth sound called 'all night girl', where he sounds like BARRY BLUE..... Ricky had a few more ace singles such as 'CASSETTE BLUES' the reviews of which u can see at page 21...
intereestingly enough a super track by 70s glam group FLAME called 'big wheel turning' sounds a lot like Ricki, u can get it on the VELVET TINMINE cd available from Rpm records, one of Ricki's songs also made the cut :) ....yea he's the brother of KIM WILDE, (kids in america) ... and father MARTY WILDE released an lp in '74 that we bet has some real gems, he released some EXCELLENT singles as well under aliases like 'ZAPPO' and '20 FANTASTIC BANDS', also was one of the key writers in the glam rock movement who cowrote with PETE SHELLEY, ( see page 5 )...what a talented family ! We found some info on MARTY and RICKI in a KIM WILDE encyclopedia, go to http://kimwilde.go4it.net/w.htm
lyrics to RICKI WILDE's
I Am An Astronaut
(written by Marty Wilde)
I am an astronaut, I am an astronaut Daddy's away and mom's asleep I am an astronaut
I am a polar bear, I am a polar bear I'm anything I want to be When nobody else is there
Like a gorilla, he's a real killer, yeah He's a real caught man Yeah, that's what I am
I am among the stars, I am among the stars I'm in a super time machine And I'm on the way to Mars
I am an astronaut, I am an astronaut Daddy's away and mom's asleep I am an astronaut
Like a gorilla, he's a real killer, yeah He's a real caught man Yeah, that's what I am
I am among the stars, I am among the stars I'm in a super time machine And I'm on the way to Mars
I am an astronaut, I am an astronaut Daddy's away and mom's asleep I am an astronaut
TO SEE some more REVIEWS OF RICKI WILDE, SEE PAGE 21 *, and see our 'gateway' for a gallery on him.......and page 15 for a picture of the whole WILDE family....
---
---
the ARROWS

CHINN/CHAPMAN offspring, in the mid 70's they put out a string of teen-glitter stompers, their sound reflects the glitterrock bands of the day ; MUD, N.Y. DOLLS, HELLO, etc. some of the poppier songs reflect the sounds of the RASPBERRIES, and the ROLLERS also...ainger ALAN MERRILL was the cousin of 70s pop / jazz singer LAURA NYRO, and son of jazz singer HELEN MERRILL, in 2015 we added a song of hers to our downloads section..... ..'TOUCH TOO MUCH' the 1st single of the Arrows from '74, is a wonderful pre-RAMONES rock song, good b-side,'we can make it together' but it sounds like they copied the mccoys 'hang on sloopy'...the next single 'TOUGHEN UP' is a GREAT rock song; guitars, bass, drums, tight playing...

great b-side 'diesel locomotive dancer, rocks out...on the next few singles it seems they would attempt some of the 50's-inspired tunes MUD was doing in the mid 70's, and the b-sides are where they really rock out...suberb KEITH RICHARDS / JOHNNY THUNDERS guitar chords ! the super,' I LOVE R-N-R !' was one of the most well known of these and featured CHRIS SPEDDING (see below) ,...'hardhearted' is a touching teen ballad, b-side 'my world is turning on love' is REALLY GOOD ! and another superb single in '76 was a very touching ballad called 'ONCE UPON A TIME'( great synth sound * ), and the flip, a great rave-up version of SLIK's ' THE BOOGIEST BAND IN TOWN !! they went onto open for mrs. SUZI QUATRO on tour in '75 and in '76 they released an lp called 'FIRST HIT'...and were the host of their own t.v. show in england in the mid 70's... BILL WYMAN produced some songs for them in '77...ALAN MERRILL is the cousin of the talented (LAURA NYRO)...

ARROWS guitarist JAKE HOOKER married LORNA LUFT, daughter of singer/actress JUDY GARLAND ( Dorothy Gail of Kansas :) )..... go to page 5 for our review of their lp, plus writeups on STREAK leading ARROWS sent in by MERRILL himself !, and see page 14 for demos of ARROWS called 'TAWNY TRACKS', one featuring BILL WYMAN ! for a great ARROWS website to read a ALAN MERRILL interview go to http://60spunk.m78.com/alanmerrill.html

for our review of their lp 'FIRST HIT' and to find out more info on alan merrill's other projects like VODKA COLLINS, click on page 5 of the INVASION.......
---
The RASPBERRIES

well not an obscure band, but a superb power pop band who released 3 excellent lps full of pure 70s rock; glam, power-pop, ballads, and some wonderful acoustic music, with their heavy BEATLES/WHO influence they released excellent singles during their heyday....aside from their biggest hit 'GO ALL THE WAY', they followed up with powerful rock songs like 'TONITE' and 'I'M A ROCKER' all from '72 - '75, if you never heard a song called 'I DON'T KNOW WHAT I ANT', take a break then come back here....this song is a pre-punk rocker with strong PETE TOWNSEND influenced power chords and smashing WHO-like drums, with lyrics like 'I DON'T KNOW WHAT I WANT, BUT I WANT IT NOW' ! must have influenced the SEX PISTOLS, ( compare to the lyrics of 'ANARCHY in the U.k.' ).....

ERIC CARMEN, WALLY BRYSON and the band had soft ballads that rated with the best of the era......such as the epic' I CAN REMEMBER ', and 'I SAW THE LIGHT'.....and later released other pop-rock treausres like 'OVERNIGHT SENSATION....Carmen would go onto a famous career as released the #1 worldwide smashed single 'ALL BY MYSELF' in '75 after the RASPBERRIES broke up.....and around 2006 or '07 the band were gustes on JONESY's Jukebox on L.a. radio, Jonesy told them how much he and COOK listened to the RASPBERRIES before forming the Pistols.....search further in Carmen's back catalogue and you'll find pop-rock singles by CYRUS ERIE his first band and we like his short lived pop band THE QUICK who did a REALLY GREAT tune called 'Ain't Nothing Gonna Stop Me' in '69.....see this youtube download for 'I DON'T KNOW WHAT I WANT' -

https://www.youtube.com/watch?v=bnGOIQQ3Ses
---
BARRY BLUE

RECENTLY RECIEVED a cd of BARRY BLUE's with many more songs that we've never heard, he had many Great ones aside from the ones mentioned below, superb GLAM-dISCO such as 'ONE WAY TICKET TO THE BLUES', 'DEVIL's GUN' and many others, check back here for updates, eventually we'll make a page on him perhaps to go onto our gateway 3....

BARRY BLUE was a GREAT pop star who worked with LYNSEY dePAUL, ( see above )we believe his first hit was called 'do you wanna dance' from '73...strong tune ,sounds like the GLITTERBAND and the B.C. ROLLERS a bit...DANCING ON A SAT. NIGHT'73, was also big hit for him ,another GREAT campy tune was 'MISS HIT and RUN' '74, great backup singers, has a BEACH BOYS appeal.....and can be classified under SUPER-POP !

and he hit some sort of peak and ventured where few pop stars go in '74 with the EXCELLENT 'HOT SHOT'...with a whole chorus of singers who never let up singing along to one of the best singles of the 70's ! check out 'Hot Shot' it has excellent glam guitar !!.other good tunes are 75's 'if i show you i can dance' , and 'TOUGH KIDS' from '76, great synth sounds on this one, it's a teen-gang song about life on the streets for a youngster...barry screams 'I WANNA BE FREE' ....if you grew up in the states in the 70s, this song may remind you of the tv show 'WELCOME BACK KOTTER' :)

elsewhere he sang the title track with partner LYNSEY de PAUL......for 'SIDE by SIDE' under the name TWOGETHER, it's a cotton candy glam-pop confection where BARRY croons and LYNSEY bubbles cartoon-like melodies, in fact if u wanna know what u.k. glam rock was all about in '74 - '75 seek out this film SIDE by SIDE it features HELLO, MUD, STEPHANIE de SYKES, and many others, see our in depth reviews at the bottom of our gateway 3, you'll find a few lyrics that he and Lynsey sing there.........we've been told BARRY has many more hits of the 70s including one called 'TIP OF MY TONGUE' which is said to be among his best....BARRY BLUE released some of the very BEST of the 70's glam pop rock.....
---
quotes on vegetarianism

"Cruelty to animals is as if man did not love God." Cardinal John H. Newman

"Man did not weave the web of life: he is merely a strand in it. Whatever he does to the web, he does to himself. To harm the earth is to heap contempt on its creator."

Red Indian Chief (1854)

"If you have men who will exclude any of God's creatures from the shelter of compassion and pity, you will have men who will deal likewise with their fellow men."

St. Francis of Assisi

"Killing is a denial of love. To kill or to eat what another has killed is to rejoice in cruelty. And cruelty hardens our hearts and blinds our vision, and we are unable to see that they whom we kill are our fellow brothers and sisters in the One Family of Creation."

G.L. Rudd, author of Why Kill For Food?

GOOD SITE ON VEGETARIANISM, with many links

http://www.snakegirl.net/vegan.htm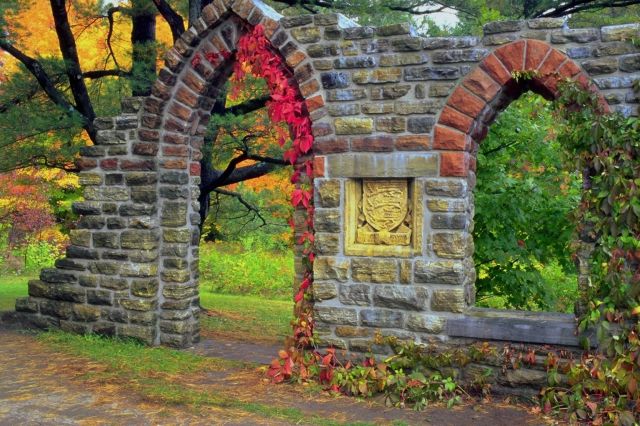 ---
* * * * * * * * * * * GLAM GALS section: * _* * * * * * * * * * * * * * * * *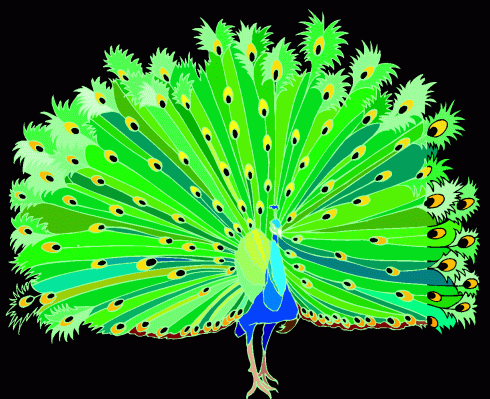 GIRLS IN GLITTER..........SUZI QUATRO was the most commercially successful female glam rock star, the following are lesser known gals around the same time, early to mid 70's, allthough SUZI is american we believe most of the following are from britian, if they are from either the states or elsewhere we've noted that in each section *, we have a 2nd section called 'GLAM GIRLS' on page 26, which is accessible from the bottom of page 21....funny seems some of the top gals in 70s glam rock were named Suzie, or Susan, NOOSHA FOX's real name was SUSAN, and ZENDA JACKS real name was SUZIE.........the gals below all pre-dated DEBBIE HARRY by a few yrs, thus unknowingly in a small way setting the scene for women in rock, punk, new wave, etc. btw DEBBIE HARRY was the most gifted of all we think, just check out a video on youtube from '75 called 'A GIRL SHOULD KNOW BETTER' :)
STEPHANIE de SYKES :)
this BEAUTIFUL gal had a BIG u.k. hit with 'BORN WITH A SMILE ON MY FACE', '74, one year later in '75 she sang it in the film 'SIDE by SIDE', a super glam rock musical comedy which showcased the talents of ; HELLO, MUD, FOX, KENNY, the RUBETTES, MAC and KATIE KISSOON, DESMOND DEKKER, and several others.......see our REVIEWS of the film she starred in, in our gateway 3 called 'Side by Side',........back in '74 she also released a really GREAT glam rock song called 'ONLY LOVE' in '74, and she gave it her best shot, in a ROLLING STONES glam style, there were some SUPER background vocals on that one, very soulful, we'd be interested to know just who those session singers were, ' LOOK AROUND CAN' T YOU SEE THERE's SOMETHING WRONG, IN A WORLD'.... did she have any other Glam releases ? were not sure, she did have at least 3 or 4 lps maybe beginning with her band RAIN, which is essential listening for 70s pop fans, again with a self titled one in '75 on the Bradley label, and in '78 with one called 'CRAZY LADY'....... elsewhere she was mostly a pop artist, releasing at least one pop lp with the band RAIN,....... she also did backing vocals on the DOCTORS OF MADNESS 2nd lp!! on which Kid Strange says she was a great singer to work with.........
'WE'LL FIND OUR DAY' is a lovely ballad that came on her lp of '75, it was somewhat known amongst bbc tv fans of the soap opera ' CROSSROADS' which she appeared on in '74 as character HOLLY BROWN, it's an endearing song in the style of BARBARA STREISAND.......you can download a video for this song, and an audio version of 'BORN WITH A SMILE ON MY FACE' in our downloads section 2 page....... and she worked with many musicians later on in her career including ; PINK FLOYD, PROCUL HARUM , and others, she had a single in '78 called 'nothing goes right'/'as long as we believe' ..... , in our Gateway 1 see our gallery ONE on Mrs de SYKES, there is a picture of LYNSEY dePAUL, LYN and BARRY BLUE, STEPHANIE deSYKES, and SALLY JAMES....., also there is a picture of an lp with RAIN from '75, we have several galleries on her in our gateway's 1, 3, and 4 with an extended discography , and other info....not sure how many singles she had or how many RAIN released....anyone have a discography ? for similiar artists seek out some gals in america like THE ROCK FLOWERS ( see below ), also BEVERLY BREMERS ( see page 5 )
according to the FREAKY TRIGGER archive of British Bubblegum, they claim STEPHANIE's 'LIFE IS A BEAUTIFUL BOOK' to be the best 70s pop song ever, see this link for a review -
http://www.freakytrigger.co.uk/cottage.html
a very interesting story about a song she sang called 'ODYSSEY' which contains the line 'life is a beautiful book , and a promo film it accompanies , WE WOULD LOVE TO GET A COPY OF THIS FILM, ( the clip eventually surfaced on youtube ) READ MORE HERE on a site called Koons really does think he's Michelangelo -
http://hemingwoid.blogspot.com/2005/02/1974-de-sykes.html
here is a small interview as conducted by a Eurovision archivist Sally Ann Triplett ~
http://www.sallyanntriplett.com/screen_primadonna.html
don' t forget to see our large sections on stephanie, in our gateway 1, and our gateway 3, and 4, so far we have 10 galleries on her, the gateway is located at the very bottom of the homepage......see also this link for an INTERVIEW !
http://www.discomusic.com/people-more/14090_0_11_0_C/
STEPHANIE de SYKES
'BORN WITH a SMILE ON MY FACE' '74
was born with a smile on my face, the whole of my life's been a pantomime. Born with the need to embrace, the life of a clown telling rhymes.
I'm here to help you leisure, give you pleasure! Practice to please you, try to tease you. Make you feel fine, inject some sunshine. Make you feel good, I knew it would!
I was born with a smile on my face, the whole of my life's been a pantomime. Born with the need to embrace, the life of a clown telling rhymes.
Forget the politicians, Nuclear visions, the gloomy headlines, official deadlines, let it all go now, let me show how - its oh so easy to stay with me.
I was born with a smile on my face, the whole of my life's been a pantomime. Born with the need to embrace, the life of a clown telling rhymes.
I was born with a smile on my face, the whole of my life's been a pantomime. Born with the need to embrace, the life of a clown telling rhymes. I was born with a smile on my face, the whole of my life's been a pantomime. Born with the need to embrace..

FOX
ATTN; in mar '04 we made a whole page on FOX reviewing in depth their 1st 2 lps which which can be found from the bottom of page 21, a synopsis of this review will remain here of course......
led by singer NOOSHA FOX (original name SUSAN TRAYNOR originally from australia ), and KENNY YOUNG, FOX were utterly unique ! more in the glam mold than say MRS. de SYKES, they showed a strong COCKNEY REBEL influence, and predated BLONDIE's sound by 2 years,...there is somewhat of a 10CC influence on their music as well....
..the first single was the joyful, funky 'only you can', '74, with an even BETTER b-side called 'OUT OF MY BODY'...the first lp 'FOX' from '75, was full of great glitter-pop, sci-fi adventures, and the most unique vocals from noosha,..... from that lp,'HE'S GOT MAGIC', is a song truly from the land of OZ...it was later covered by BBC dance troop PANS PEOPLE ( see below ), the lp begins with the wonderful 'LOVE LETTERS, noosha sounds like a lounge singer from another era here,it's a KETTY LESTER cover, then showcasing other tunes such as the BRILLIANT pop # 'LOVESHIP',where she sings 'it used to be the lonely days for u and me', and 'climb aboard the loveship, and sail away',another Great pop song was 'red letter day' which closed the lp,......later in '75 they released another strong lp called 'TAILS of ILLUSION' with the FANTASTIC 'STRANGE SHIPS' !...plus others such as 'kupu, kupu'.......some songs were sung by KENNY YOUNG, they decided on this lp to do something a little different digging deep into their glam roots they find country-rock songs, what else ? on that lp you'll find a few gems in this vein , the WONDERFUL 'ME WITHOUT U' rates with some of those gems GRAM PARSONS wrote, other songs such as 'SURVIVAL' are more experimental their 3rd lp had all glam-pop songs like the 1st lp....
after another good single 'S-s-s-single bed', and a great b-side 'silk milk' , '76, they recorded what would be their last lp 'BLUE HOTEL', and it was released in early '77, with such classics as 'magic machine', and the wonderful 'MOUSTACHES ON THE MOON', with lyrics such as 'she plays a harpischord on mars.....and tambourines away the grey clouds from above...'she's a lady, she's a vamp, she's a duchess, she's a tramp'...they then broke up, and KENNY YOUNG went onto produce the new-wave band yellow dog
,...FOX would get together in '80 for a good song called 'teyo', and noosha had some brilliant solo releases like 'MORE THAN MOLECULES'82', and 'electro people' with the very good b-side 'if you don't want my peaches'..also 'THE HEAT IS ON' from '78 is a Good new wave pop song led by synths, if you like the music of ROCKY HORROR then you'll like FOX,...Noosha's unique vocal style would influence new-wave singers like LENE LOVICH...
before FOX, noosha was in a band called WOODEN HORSE whose 2 lp's of folk rock from 72-73 are very rare...there is a picture of a wooden horse lp + reviews and more info on WOODEN HORSE on our FLOWER CHILDREN page - page 18 , the band were credited with backing vocals on 'Admission free' by Jackie Flavelle, but we are not sure about that lp, also NOOSHA sang in a solo album by Kenny Young, called 'Last stage for Silverworld' around 73 before he and she jioned FOX, KENNY YOUNG had another folk lp also, and when Kenny Young formed the band Fox, she was asked to join, adopting the stage name Noosha Fox, in '74.......or click on the FOX link below.....has some interviews, and see below for info on a band YOUNG would jion after FOX in the late 70s called YELLOW DOG...... anyone have the 2 KENNY YOUNG lps, or know if WOODEN HORSE backed JACKIE FLAVELLE on his lp let us know.....
GREAT FOX site and links, allthough as of '04 seems his site is down -
http://freespace.virgin.net/kevin.orford/
if you like BLONDIE's sci-fi tunes such as 'fade away and radiate' then you must get some music of FOX..., speaking of DEBBIE HARRY, she was in a band during the glitter era called the STILLETOS and she was featured in a late 60's pysch-folk band called WIND in the WILLOWS!, ( reviews on page 3) and see KENNY YOUNG's interview where he speaks of Noosha singing on "last Stage for Silverworld' from ' 73 and other releated topics here at this link -
http://www.spectropop.com/KennyYoung/

FOXY
this band is very obscure, we placed them here after Fox because of their name, but they have nothing to do with them, nor with the Pam Grier film...... there were 6 pretty girls in the band, and they were under production of one Rick Martin in new jersey, all we have is a promo photo in our gateway 9 and there is even a phone number listed, you can take a a shortcut to get there, here at this link -
https://www.angelfire.com/oz/natgallery0/Foxy.html
DEBRA CLINGER
aka SUPERCHICK, for certain u.s. fans who were youngsters in the 70s, many of us were fans of KAPTAIN KOOL and the KONGS the glitter band from the KROFFT supershow, ourselves at this site had a crush on SUPERCHICK just like most of the kids in our neighborhood, however in europe DEBRA CLINGER is an unknown the way say BONNIE ST. CLAIRE is pretty much unknown here in the states, and allthough debra is from the states, utah to be exact, in today's climate most have forgotten her ( we are trying to change things at the 70s invasion ya know)......KAPTAIN KOOL and the KONGS made some good glitter rock music which was aimed at kids and teens in the mid 70s, the best probably 'NAMES' from jan '77, a heavy glam rock number,( you'll have to see our large section on this band on page 5), the best songs were from their tv shows and when hey were guests on variety shows, NASHVILLE was the pretty gal who played keyboards in the band while she was a GREAT musician as well, it was DEBRA who had a beautiful vioce, face, and body, and had a large musical past, she was in the 60s girl rock band the CLINGERS, whose last single in '69 was produced by KIM FOWLEY !, ( see page 2),
she was the leader of the ROCK FLOWERS, these gals sang wonderful FLOWER CHILD music and released 2 FANTASTIC lps, a few songs approaching glam, somewhat musically in the style of THUNDERTHIGHS (see above),allthough the music was more soulful pop and bubblegum rock,it's a real shame this band were not promoted by their record company, but they did tour, in '75 she was in a play called 'SATURDAY'S WARRIORS', which we would love to get any photos of, later that year she jioned MICHAEL LEMBECK and CO. to star as SUPERCHICK in KAPTAIN KOOL and the KONGS, and as good as this band rocked out on studio songs, when they finally got around to releasing their solo lp in '78, their image had changed from glam rockers to pop singers, the lp had some good songs, but could have been a whole lot better had the producers used their heavier material they played on tv, see page 5 for the lp review, DEBRA left the music scene for a while to star in films and may be singing in a gospel band with her sisters in the old band, the CLINGERS these days.....please see our 'shrine' to debra clinger in our gateway....
We need to know the littleness of all created beings and to set at nothing everything that is made in order to love and possess God who is unmade. This is the reason why we do not feel complete ease in our hearts and souls: we look here for satisfaction in things which are so trivial, where there is no rest to be found, and do not know our God who is almighty, all wise, all good; he is rest itself. God wishes to be known, and is pleased that we should rest in him; for all that is below him does nothing to satisfy us; and this is why, untill all that is made as nothing, no soul can rest. When a soul sets all at nothing for love, to have him who is everything, then he is able to receive spirtual rest.
excert from the book - JULIAN of NORWICH
by ELIZABTH SPEARING

ZENDA JACKS.....*
back in the glam days of the early-mid 70's the record companies where always trying to upstage each other, ZENDA JACKS was kinda Magnet's answer to SUZI QUATRO,...ZENDA was a *,her real name is SUZIE McCLOSKEY,...'RUB MY TUMMY'!! from '74, got lots of radio airplay, but never made the charts, this song is straight from the streets,...
what a GREAT song this is... -very electric like ALVIN STARDUST, pure camp, Shock Rock, sounds like it was recorded in a cathouse, this has to be heard to be believed....with lyrics; ' come on and rub my tummy, rub my tummy, the doctor said u better hold on,....get it straight and get your guy to love u,.......OWWWW !'the song was written by ace songwriter PETE SHELLEY ( see page 5 ) HEY, ONE OF TODAY'S BANDS SHOULD RECORD THIS !
'PARTY QUEEN' '74 ( B side of 'RUB MY TUMMY)
this b side is SUPER,.....a low down groove with zenda singing in her unmatchable style, cool guitar, with a subtle glitter beat, kinda slow....
lyrics to ZENDA's 'PARTY QUEEN'
....'went to a party just the other nite, somebody said it would be allright, i wanted love hip to meet, the kind of guy to make my life compleeeeeete'......
somebody told me that his name was jill
( male vocals -know what i mean party queen ? )....
nite was passing i had to get my thrill.......YOW JO WHAT YOUR MOMMA SAY !
i was dressed in silk and leather, peacock feathers in my hairrrrrr'
( these are partial lyrics only )
ZENDA worked with a band called STORMBRINGER, a rare picture can be seen on this page below, a letter from the leader of that band STUART SCOTT is below also....
'DO U LOVE ME'-'76 was a great follow up more in a disco-glitter style, sounds like it could have been a theme song for a 70's tv show, hhhmmmm remember the show 'love american style' well you get the idea,...'do you love me' is so nowheresville, it's perfect, we love it !
'EARTHQUAKE' from '76, is a very good attempt at rock/disco, has a street quality to it's sound...with the glitter fuzz attack... ... wonder what her hard to get 'SUZIE'S SONG' sounds like ?
'LITTLE BIT U, LITTLE BIT ME'
yes this one is a very rare b side that came with an import version of 'Rub My Tummy', u can see this picture sleeve on our gallery 6 of Zenda, gateway 4.......anyone have this song email us !
U CAN NOW DOWNLOAD ZENDA's SUPER GLITTERROCK # 'RUB MY TUMMY', and 'DO U LOVE ME'....here -
http://www.cygnet.co.uk/lostdiva/zenda.htm
.......she later went on to join SILVER CONVENTION, and played on their 2nd to last lp, before being replaced by PENNY MACLEAN, ZENDA changing her name back to SUE McCLOSKEY sang with the band HARD RAIN later in the 90s,this one were a hard rock band and released at least 2 lps,see this link for more info -
http://www.rockdetector.com/artist,3931.sm
take a look at our LINKS page , page 10 'ISLAND OF LOST DIVAS' for sites on Zenda, Kristine Sparkle, and Lynsey dePaul..., see pictures of ZENDA on our gateways we have 6 so far, ,... she was the lead singer of STORMBRINGER led by guitarist STUART SCOTT, they played in '75, before her departure later to jion SILVER CONVENTION,on this link here is a great picture of the band and info -
http://www.em89.demon.co.uk/band/zend.htm
HERE IS A LETTER SENT TO US BY STUART SCOTT A GUITARIST WHO PLAYED WITH ZENDA FOR ABOUT A YEAR IN '75, THIS LETTER WAS RECEIVED NOV. 10th '02
Not much to tell about the Zenda Jacks Band itself - it lasted for less than 12 months and was basically a gigging band which never got much work.
As Sue (Zenda) had already had a single released - "EARTHQUAKE" - the basic idea of the band was to get Sue (Zenda) some exposure before she recorded again with us backing her.
Anyway, this did not really work out as the Manager, Pete Stringfellow, did not do much to advance her record deal. Looking back there was a conflict between her original promotion as a glam rock / heavy rock diva and what the band was playing which was more disco / funk oriented.
Sue and I met up recently for the first time in over 25 years which was a happy occasion. She lives in the Birmingham area and as been singing with various local outfits throughout the years - most notably Quill and Q2. She still has a great voice and is an excellent showman (woman).
the guitarist wrote again to say he talked with her in '03 and she is playing music in an unamed band at the moment in Birmingham which is just her and another gal right now....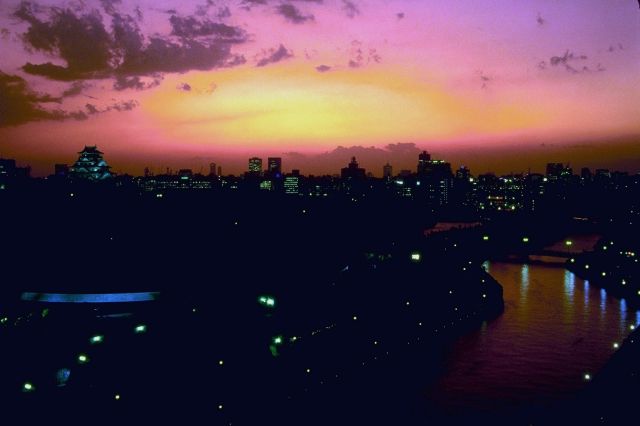 ---
excert from Psalm 77:

4 Thou holdest mine eyes waking: I am so troubled that I cannot speak.

5 I have considered the days of old, the years of ancient times.

6 I call to remembrance my song in the night: I commune with mine own heart: and my spirit made diligent search.
---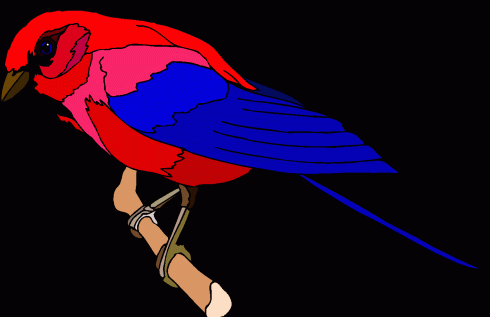 BOBBY MCGEE
this pretty girl who wore some outrageous outfits and at one time was nicknamed GLADYS GLITTER by the british press was born in london, and lived in south africa for some time, her parents were from poland,her original is LADY WANDA TERESEN ANNA VAN ARLETOWICZ, and her first single in '72 'ZANZIBAR' was named after a south african town and released there sold over 100,000 copies, she had released an lp around '69 or so under the name WANDA ARLETTI it had some covers, see our gateway 4 for photos and info, she relocated back to the u.k. sometime in '72, she then released a GREAT glitterrock song called 'R-n-R PEOPLE' '73...she sounds a lot like a cross between mrs. QUATRO and the STONES here, she had another single called 'NICKLES and DIMES/UPSIDE DOWN' '74 both songs are INCREDIBLE ..... 'NICKELS AND DIMES'......'OH OH OH, WHOA WHOA WHOA, I HEARD THE NEWS MY FATHER AND PEGGY SUE'......and....'AND THE WAY WE LIVE', and 'IM ON THE GROUND'....kinda hard to make the words out cause she shrieks as hard as SUZI Q, in fact this song sounds straight from the gutter in the mold of ZENDA JACKS, and SUZI Q.....GREAT synths, drums, bass, elec. guitar plays shock notes......'UPSIDE DOWN'....murky electric atmosphere similiar to ZENDA JACKS......FUNKY too...'DO U REMEMBER THAT DAY IT RAINED, WE WERE TOGETHER, WE PLAYED A GAME' ?....'I'M FEELING UPTIGHT DOWN LOVE, I'M IN LOVE, I'M IN LOVE', and ' U LEFT ME STANDING'.....soulful interlude
BOBBIE McGEE's discography ;
Zanzibar (South African release) 1973 Rock And Roll People / Piece Of The Action
1974 Nickels And Dimes / Upside Down 1974 Johnny Come Quickly / Flashback
1974 It's Christmas / Let It Rain 1975 I Forgot To Sing / Love Pie
1976 When You Walk In The Room / I'm Coming Home
'when u walk in the room' was a cover of an old SEARCHERS song or was that JACKIE deSHANNON who wrote it ?......bobbie was in the short lived band was called BOBBIE MCGEE and ME...around '75, see our COMPLETE REVIEWS of her other singles in detail, as well as 3 GREAT photos at the #3 gallery on our 70's invasion gateway, accessible from the bottom of our homepage....*...
see nick's Great page on her with some reviews and pictures -
http://hometown.aol.co.uk/glamrockbear/page25.html

---
---

---
THUNDERTHIGHS

this trio of gals ; KAREN FRIEDMAN, DARI LALOU, CASEY SYNGE, did some backing vocals in the early 70's for LOU REED and MOTT the HOOPLE among others, and these gals specialized in a unique brand of glitter-street-theatre-rock... they bagan with a GREAT cover of LYNSEY's DE PAUL's 'CENTRAL PARK ARREST','74, great street atmosphere,...... police sirens, city nioses, .......guido whispers 'hey girlie' she replies, 'better watch out i've got a gun' !....pure camp !.......(lyrics below)

sounds like it came from a black exploitation film of the era, reminds us a bit of DAVID GEDDES 'RUN JOEY RUN'.....from the 70's preservation society cassette, the b-side is a rockin soulful tune called 'SALLY WANTS A RED DRESS',...'WHATT'YA DOIN' WITH THAT KNIFE ?...RED, RED,...SALLY WANTS A RED DRESS RED DRESS AND THATS ALLRIGHT'..... these girls really had superb vocals.....

next THUNDERTHIGHS out did themselves......they put out a HORROR / SCI-FI glitterrock tune 'DRACULA's DAUGHTER'.....'74 upon first hearing this song, you won't believe it ...very similiar in style to ZENDA's 'Rub my tummy' synthesizers fill out the background while the heavy glitter beat of the bass and drums make for a VERY campy song with lyrics like 'people meet dracula's daughter, better be careful or she'll haunt ya', 'she's a girl VAMPIRE' !...and 'there's a horseman with no head' ! the tune features special effects, and vampire nioses......this superb song has is a true lost gem of the glam era....

the b-side 'LADY IN QUESTION' is completely different but equal in musical heights, very sophisticated soulful 70's pop, piano with sensous guitar, this one rates with the BEST of the 70's divas......'LADY SAYS LIFE's SUCH A BORE NOTHING EVER CHANGES, DREAMING OF THAT ONE BIG SCORE'....and........'THIS WON'T TAKE ME ANYWHERE, GET UP REALIZE'....and....'LADY PACKS HER BAGS TODAY, AMERICA WILL CLAIM HER'.....their vocals soar far and wide, horns come in a play a melody reminsicient of LOU REED's 'TRANSFORMER' lp.......

their 3rd single ?, 'STAND UP and CHEER' is a strong soulful number, with an atmospheric keyboard sound added for special effect, the b-side 'i'm free' is a decent bicentennial era disco shuffle, go to allmusic.com and read about some other obscure bands they did the backing vocals for...and to read another write up on THUNDERTHIGHS...scroll down and click on the link to the sten's site the IMPOSSIBLE DISCOGRAPHIES.....they did an lp, but it was never released....coincidentally the ROCK FLOWERS led by DEBRA CLINGER sound a lot like THUNDERTHIGHS on some songs ( see the homepage for our link )....also see our gallery on THUNDERTHIGHS on our gateway....

BR music now has a cd available on THUNDERTHIGHS with some lost tracks, allthough the rare 3rd single and b side seem to be missing -

http://www.brmusictwo.com/masters/list.html

these tracks are ; 'Bronze Beach Hero', 'Great Male Robbery', 'Loving You Ain't Easy', 'Shine Your Light On Me' , So Fine, and 'We've Got A Good Thing Going '

BONNIE ST. CLAIRE and UNIT GLORIA
one of the GREATEST glam rock singles bands would be UNIT GLORIA, led by BONNIE ST. CLAIRE, she began in the late 60's singing some incredible folk-rock numbers like 'MARLEY PURT DRIVE', and when glam came along in the early 70's she jioned UNIT GLORIA for a string of great singles like 'DO U FEEL ALLRIGHT', 'CLAP YOUR HANDS and STOMP YOUR FEET', KNOCK ON MY DOOR' and many more, like 'THATS MY MUSIC'...she and her band UNIT GLORIA were from holland, they have also done some WONDROUS folk pop of the 60's, please see our huge page of her with all music reviews including some songs in dutch, ACCESSIBLE FROM THE HOMEPAGE, .....and see below for HEART, another dutch girl-glam band from the 70's
Vinegar Joe
lead singer ELKIE BROOKS shared vocals with guitarist ROBERT PALMER in this rock band, and allthough the band has 5 guys who are all very accomplished musicians in their on right, they are in this section here because most of the girls who sang lead here were backed by musicians who were guys for the most part in this genre we coined - Glam Girls -, and Mrs Elkie Brooks is one hellmof a singer and a pretty hot tamale who knew how to dress and add just the right amount of silver makeup to compete with the best of the gals here, this band released 3 lps from '72 - '74, and they were an amazing band live who were capable of ranking with the best back then, their 3rd lp we like best, our favorite from it of which there is a great live video of the band in all their glory in '74 is called 'Im Proud to be a Honky Woman', this is an ace in the hole single, which makes the 70s invasion Hall of Fame....Elkie sings her heart out for one of the best singles of that year, its a mix of rock, and glam, with a little bit of funk and they really rock out, influences are Suzi Quatro, Rolling Stones, with a little bit of funky country rock like Little Feat, and the Grateful Dead, elkie sings, spins and dances, decked out in a black and pink outfit that says ELVIS on front, and more words on her rear end :),.... ROBERT PALMER and the others accompany her on vocals and are a true powerhouse of a band here, ....more to come
---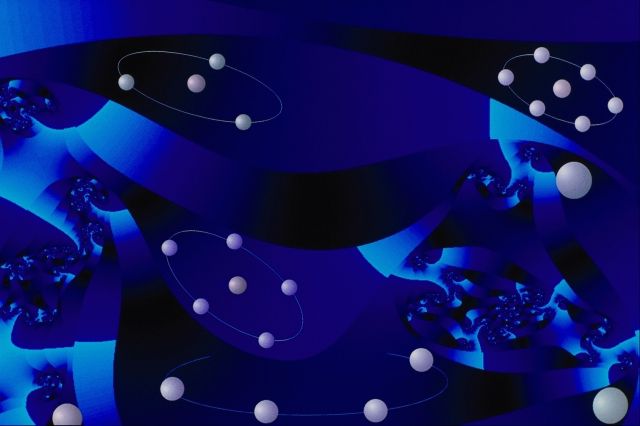 LYNSEY de PAUL
original name was LYNSEY RUBIN...beautiful vocalist,she who put out a song called 'GETTING A DRAG' in '72 , was a soft glitter song in reaction to the androgonous dress and makeup of the male stars very camp/kitsch .....LYNSEY had some of the sex-kitten allure of gals like MARILYN MONROE, she had many hits such as 'all night' '73, with camp atmosphere , and some great b-sides such as 'storm in a teacup' '72, which is wonderfully mindless.....'won't somebody dance with me'....nice tune, finds lynsey sounding like a lovesick teenager 'ooh i do' '74 is bubblegum, and
'NO HONESTLY' '74, was a lot BETTER, a lovely tune, one of our faves, her appeal is irrestible...and the b-side 'central park arrest' is a REAL street adventure waxed onto a 45...it sounds like the music from a black exploitation film of the era...reminds us of the t.v. show 'charlie's angels'.... allthough songs like 'hug and squeeze me' sound too pretentious, she excels at disco on songs like the GREAT 'LOVE BOMB', and songs like 'if i don't get u the next one will' '76, makes u wonder if they may have influenced BLONDIE's 'one way or another'.....
she had an EXCELLENT romp thru a bubblegum hit called 'DANCING ON A SATURDAY NITE'which was written and also released by her music partner BARRY BLUE, her appeal really comes thru here....:) as some glitter stars sung about space exploration, lynsey had some great lp tracks that dealt with the subject, such as 'just visiting' out an alien's adventure on earth, and 'MARTIAN MAN' a sci-fi classic, is one of her BEST !......later in '77 she dueted with MIKE MORAN on the joyful piano led tune 'ROCK BOTTOM'.......she and DUDLEY MOORE discovered on ZAkATEK and wrote and produced some singles of his around '72-'73, a tune called "I Gotcha Now" is cool with the fuzz guitars and setting...it was backed by "So Good To You", and "Get Your Gun" was backed with "Gotta Runaway" for him and were released on Bell Records by Dick Leahy, some of the guys behind these sessions went onto become 10cc, we have reviews of them under the name GRUMBLE or something like that, somewhere on this site, not sure where though.......LYNSEY was famous for her
relationships with RINGO STARR, and JAMES COBURN... she also wrote 'golden day' for STEPHANIE deSYKES (see below) and worked on music with BARRY BLUE (see below)later she produced tv shows such as CLUB VEGETARIAN...yes like us she's a VEGETARIAN, say it - V E G E T A R I A N !, to find out more see the glitter girls site on our links page, also click on the impossible discographies for a great write up on lynsey..and here is a site that has some beautiful pictures of lynsey http://www.mypage.bluewin.ch/ts/fc/lynsey.htm and this one has a RECENT INTERVIEW, she still looks GREAT today ! http://www.saga.co.uk/publishing/feb99/lynsey_de_paul.html
'CENTRAL PARK ARREST'
(Lynsey De Paul)
Sssst, hey, hey girlie, over here
I was walking through the park Looking for strangers There was something in the dark Doop, doo-doo-doop, doop, doop, doo-doop Then I jumped back in a fright Was there a danger? I knew something wasn't right Doop, doo-doo-doop, doop, doop, doo-doop Doop, doo-doo-doop, doop, doop, doo-doop
Come out, I know that you're there I have a gun, so you'd better beware
Stop, in the name of the law If you want, you have the right to protest Stop, in the name of the law This is the Central Park Arrest
Didn't know what I should do She was on patrol Was there one or was there two Doop, doo-doo-doop, doop, doop, doo-doop I felt something coming near Losing her control And I shot out in the air Doop, doo-doo-doop, doop, doop, doo-doop Doop, doo-doo-doop, doop, doop, doo-doop
Come out, I know that you're there I have a gun, so you'd better beware
Stop, in the name of the law If you want, you have the right to protest Stop, in the name of the law This is the Central Park Arrest
It was my duty to shoot, sir He made an advance Yes he did, yes he did The report is as follows I gave him a chance Yes you did, yes you did
I was walking through the park Looking for strangers There was something in the dark Doop, doo-doo-doop, doop, doop, doo-doop Then I jumped back in a fright Was there a danger? I knew something wasn't right Doop, doo-doo-doop, doop, doop, doo-doop Doop, doo-doo-doop, doop, doop, doo-doop
I said come out, I know that you're there I have a gun, so you'd better beware
Stop, in the name of the law If you want, you have the right to protest Stop, in the name of the law This is the Central Park Arrest You have the right to remain silent Stop, in the name of the law And I must warn you, that anything you say Will be taken down and then used as evidence against you F**k off Stop, in the name of the law If you want, you have the right to protest Stop, in the name of the law This is the Central Park Arrest ....
---
---
GLORIA JONES
the wife of MARC BOLAN of course released glam rock allthough we should call it glam-soul, and was it ever GREAT !....yrs ago we got her lp from '73 prior to jioning T.REX as a singer, this is essential for those who love 70s funk and soul, songs like 'TIN CAN PEOPLE', and 'SHARE MY LOVE' are dark funk-soul numbers which sound like BLACK EXPLOITATION film songs of the day, she had some other great lps during the time she recorded on and off with T.REX, the lps were produced by MARC naturally, and he adds some great guitar work to lps such as 'VIXEN' just listen to the superb 'WOULDN'T U LIKE TO KNOW', and 'TELL ME NOW'......we have reviewed many of her songs as well as some great demos by her brother RICHARD JONES who died under mysterious circumstances in the 70s, you'll find these reviews on page 16, as well as some of another glam girl -
PAT HALL
this gal was another soul sister who was friends with MARC and GLORIA, some EXCELLENT demos were recorded and never released till recent yrs, these are a must ! 'GHETTO BABY' is SUPER GLAM SOUL, as is her version of 'TELL ME NOW', elsewhere she sang 'DO YOUR THING' a low down groove of electric sounds, she had a few other ones also, all GREAT, please see page 16 for reviews and pictures, where is PAT HALL today ?
---
KRISTINE SPARKLE *
the mid 70's also found this gal putting out great singles similiar to the GLITTER BAND and others of the day, fuzz-guitars, and handclaps carry all the way through her cover of 'EIGHT DAYS A WEEK'...other songs include 'pussycat tiger' and 'devil woman' -yea the tune CLIFF RICHARD recorded , in 74 ........she put out an album in '74, then another 2 yrs later called 'IMAGE' which featured HERBIE FLOWERS, the guy who did the bass for 'walk on the wild side', she was formerly known as KRISTENE HOLMES...who was on a bbc tv show called 'it's friday, it's 5 o'clock, it's crackerjack'... site on kristine below...another single and b side from kristine can be found on page 21 :)
'HOKEY COKEY'/BABY, I LOVE U' '74........an old friend who can be called a 70's glam historian said this song 'HOKEY COKEY' was glam's all-time low point, actually that honor would probably go to GARY GLITTER who KRISTINE suggests near the song's end when she says 'GOLLY GOSH I'M ALL OF A TWITTER, BUT I DON'T LOOK LIKE GARY......' !, then the snare drum kicks in again and the sound of very high singers begin the chorus of 'oh do the hokey, cokey, oh do the hokey cokey'......actually this is 70's camp, with KRISINE doing a good job with her sex kitten act on a rewrite of the children's tune HOKEY POKEY.......
...you remember, you put your right foot in, you put your left foot out.....yes the old kindergarden song everyone sang.....now you get the idea of what kind of trash this is, but kinda charming endearing trash we must say.....the b side 'baby i love you', is 60's nostalgia revisited, Kristine's vocals shine thru as she does her great LYNSEY DE PAUL imitation....
and as KRISTINE
'KING OF THE KOPS/I'M GONNA LOVE YOU BABY' '75
well sometime in ' 75 seems Mrs SPARKLE dropped her last name and went under her first name only for future releases, later she was said to release some country music, ...... her 2nd lp IMAGE came out in ' 76, have to say this single is one COOL glam-disco # along the lines of ZENDA JACKS, maybe the record company wanted to come up with that big-glam kinda sound, well they suceeded and then some, well this was some kinda homage to the tv show KOJAK, .....begins with the big glam beat; echo, horns, keyboards just like Zenda's "Rub my Tummy", now you get the picture, and funky too !.....'I' VE HAD A CRUSH ON YOU SINCE THE DAY I SAW YOU ON TV, AND THOUGH YOUR TWICE MY AGE YOU' VE AWOKEN MY SEXUALITY, YOU' VE SHAVED YOUR HEAD AND YOU PUT ON SOME WEIGHT' ......Great one !......the b side 'I'm Gonna Love You Baby' is just soft disco fluff as it was called, ...'I'M GONNA LOVE YOU BABY ALL MY LIFE, I'M GONNA WANT YOU ALL MY LIFE....PLEASE LET ME'.......
see a super video of Kristine singing 'Devil Woman' from '76 in a shiny gold glam outfit at our downloads 8 section, or see this link here -
https://www.youtube.com/watch?v=ZlldIi5ocs8
---
KUNY

who you ask, KUNY was a pre-punk / glam girl with a blond crew cut and a cute smile on her single release of '73, this is a real treasure find if you ever come accross it, produced by RICHARD de BOIS who produced LEMMING the dutch glam rock act, who also did some horror glam rock...... ( see our gateway 1 for in-depth reviews on that band )....on the a-side ' I CAN SEE THE CHANGES ' the band plays tight like JOOK, definite pre-punk and she sings really swell........ AS YOU SIT ON DOWN AND YOU STICK UP FROM YOUR CIGARRETTE, BUT YOU CAN'T COME AROUND CAUSE ( ? ) GOT TO SIT DOWN CAUSE YOU JUST CAN'T FOCUS, BUT THE KID AROUND THE BLOCK.....'....the b-side 'hangover blues' is more straight ahead rock than the a-side with a rockabilly tinge.....lyrics and more info to come, check out our latest gateway for a RARE photo....if you download the b side of Ginger's 'It's a Crying Shame', also from '73 but an Australian act you will notice a strong similarity to their vocals,....that one is also reviewed on this page somewhere below
---
FANNY

from the states these gals had a good size following in the glitter era, 'CHARITY BALL'lp from '72 has some really good songs,......... SUZI QUATRO's sister NANCY jioned up in '73, or '74.... they had a good rocker called ' rockin' allnight long' ',74 however the '74 lp sounds kinda dry, we have these lps by FANNY, but we have not heard them in yrs or else we would have reviewed them long ago, ( yea they are in storage 1000's of miles away ),some of their sound draws on JANIS JOPLIN, elsewhere they had their own 'garage' sound..... on a video from '71 at the Beat Club, the girls are rockin' while the 3-D pyschedelic colors flash around them but they did contribute a lot for the feminist movement in the early 70's.......

the first song we have is a HENDRIX style jam, with GREAT guitar playing and strong drums, revolutionary spirit....the MILLINGTON sisters sing;'GOT TO TAKE IT, GOT TO MAKE U COME'...and....'GOT TO CARE, GOT TO CARE'.....organ solo.........later.....'TAKE CARE OF YOURSELF'....ends with an instrumental jam.......the 2nd song on our video has more of a heavy dirge sound...... NICOLE sings 'AND COME TUMBLING DOWN, BUT WHAT HAVE U GOT TO'......'YOUR GONNA GET BURNED, YOUR LEADING YOURSELF DOWN A BLIND ALLEY...( guitar solo )...and...'YOUR LEADING THE WAY FOR A NEW AURA'......

Some of the videos that resurfaced on YouTube show the band as all very talented musicians playing strong sets, Nicole Barclay went solo in '76 with a gem 'diamonds in the junkyard, and if you can find it search for live music she and band recorded in '81.. here's a very informative site on FANNY -

http://www.my-scifi-stuff.com/fanny/fanny_the_band.htm
---
HEART
PATRICIA PAAY
not the band you are probably thinking of, that big rock band called HEART put out BLAND music, this band HEART were completely different, they were an obscure glitter band from Holland...they sound like SUZI Q more than anyone else, 'HANG ON/SISTER' was an EXCELLENT 1st single,the b side really rocks out too.......the single 'LOVEMAKER' '73 also sounds like glitter rock influenced by SUZI Q....well worth searching out, 'STRONGER ' also from '74, has a good 70's electric vibe to it similiar to SUZI's electric funkrock of '75, for a complete in-depth review of these singles see our gallery on HEART in our gateway 1 located at the bottom of the homepage....
.....some members went onto a band in the mid 70's called LIMOUSINE.......a release they had was called 'put your hand in the hand'....the singer PATRICIA PAAY had a small solo career backing up STEVE HARLEY as well, here are some of her singles after she left HEART; 'Please Crawl Out Your Window/Million Dollars' '75, 'Who?s That Lady With My man/Do the heavy disco','76, 'Someday My Prince Will Come''76, 'Livin Without you/downtown','77, 'Everlasting Love/Love takes up my mind', '77 'Malibu/the Touch', '78,, she had this single released again with her sister 'Malibu/The best friend I know' , '78.....later sang with her sister and mother Yvonne in a small band called the STAR SISTERS who had a song called 'stars on 45', which was a tribute to the ANDREW SISTERS !.. go to alex gitlin's site, or the imp. disc. for more info.....also see our 70's invasion gateway, there you'll find a gallery on PATRICIA PAAY.........reviews of her are on page 26 accessible from the bottom of page 21,........this site here has some nice picture sleeves of PATRICIA -
http://home.planet.nl/~ronald14/P/P.htm
---
JESSICA HARPER

this well known actress did a great job as glam gal Phoenix in the classic glam rock film PHANTOM of the PARADISE, if you are in this section were sure you saw this film long ago, but can you remember just how great she acted, SANG, and danced ? the song that she does early in the film 'WORKING SO HARD' is a really great bouncy pop song written by PAUL WILLIAMS, and she hits all the notes perfectly, combined with cool 70s threads and her dancing she gives NOOSHA FOX a run for her money with her own touch of sex appeal........later in the film after a chaotic set done by the UNDEAD and Beef who gets killed she calms the crowd down with 'OLD SOULS', a very slow melodramatic song, check out POLLY BROWNE's 'I need another song'from her lp of '75 and you can see where she may have taken some cues from.......we saw another film Harper was in called 'Suspiria', a decent horror film where she again plays a good girl :)

LITTLE NELL

the gal who had a starring role in the film ROCKY HORROR had some minor hits on her own, a rather unknown single by TRUTH and BEAUTY 'tuff little surfer boy' released feb 8th '74 is actually Nell and one JONATHAN KRAMER......this is campy pop with lyrics such as 'IF JESUS WERE TO COME AGAIN TODAY, HE'D DO IT ON A BOARD'.....( as in - surfboard - )....., she had another fine tune with 'STILLETOS and LIPSTICK, and after Rocky Horror she had a GREAT one with 'DO THE SWIM' !........ this is SUPER glam-pop camp, with some musical effects added and enthusiasm on HIGH !..........(vocal intro; pipeline sound)..........'Do The Swim.......

At a swim pool party last long weekend I found some real cool fun in the deep end From the patio juke a bop beat wailed I splashed to the beat and off I sailed, I did the swim (Splash splash, she's a mer-mermaid) I did the swim (Splash splash, she's a mer-mermaid) I did the swim (Splash splash, she's a mer-mermaid) I did the swim

Now come with me, you gotta look cute, Get all decked out in a trim swimsuit, Rush to the pool and dive right in, Come up for air, and then you start to swim'..............YOu can see pictures of Little Nell in our gateway 1, and for more info and some downloads see the following site -

http://www.rockymusic.org/tags/Little+Nell.php
---
---
CHERYL DILCHER

as far as we know CHERYL DILCHER was from the states, her sound is 70s rock approaching the 'glam ' sound of the time, certainly she looks the part with paint on her face, the 2nd lp is to be considered rare these days, she released her 1st lp in '73, the 2nd in '74, the 3rd in '77, Cheryl has been living in l.a. since '73 playing music....these 2 songs are from the 1st lp...'ALL WOMAN'.....the sound here can be compared to ZENDA JACKS somewhat, but no where as good or as camp, still it's a GOOD one with a guitar beat, sings Cheryl ' I'M NOT THE KIND OF LADY THAT GOES AROUND CASTING SPELLS, THE ONLY CANDLES I LIGHT ARE FOR MEN THAT KNOW VERY WELL, PUT ON SOME MUSIC AND I'LL DANCE FOR U, SHAKE A TAILFEATHER,.......I'M NOT THE KIND OF WOMAN THAT LADIES LIKE TO HANG AROUND', and 'I'M A WOMAN I'M A WOMAN, I'M THE BEST IN THE WEST, PUT ME TO THE TEST'........guitar jams towards the end....( where did that term 'shake a tail feather come from ? Noosha Fox sang that line on one song )

'HIGH'...the appraoch here is more low key then the above, with some good bass playing 'I DROVE A 100 MILES JUST TO SEE YOU DANCE AND TO HEAR THE SWEET MUSIC YOU PLAY, U GOT DIAMOND ON YOUR HAIR, AND BELLS ON YOUR ANKLES, AND A GREEN DRAGON ON THE STAGE', and 'IT WOULD MAKE ME HIGH TO LOVE U'...... see our 'gateway' for a gallery on Mrs. CHERYL DILCHER, with 2 great pictures one of her in glam makeup, the other with purple hair ( is that a wig ? ), u can get there at the bottom of the homepage, and page 21......................here is a site on CHERYL DILCHER, seems she has recorded 3 new song in the year 2003.........

http://www.geocities.com/cheryldilcher/CherylDilcherPage.html
---
KIKI DEE

this gal was famous for her duet with ELTON JOHN on his cover of 'don't go breaking my heart' in '76, a great pop classic...she also had a WONDERFUL love song called 'AMOREUSE' '73,.....a very slow serious song,and had a big hit with the disco classic 'I GOT THE MUSIC IN ME' '74, she has been putting out music since the early 60's, to find out more go to the KIKI DEE website - http://www.kikidee.co.uk/

the TEEZERS

from the comp.lp 'the great glam rock explosion' came this song called 'THE BEST PART OF BREAKING UP', this comp. came out around '88, allthough grouped with the glam bands on the comp. it is said to have been released in the late 70s........EXCELLENT pop tune........handclaps, and 50's doo-wops surround this POP tune, similiar to the SHANGRI LAS........the back cover features the 3 gals with short cropped hair all dyed black and silver, and at first we thought this was in the mid 70's before punk rock came to be, but like we said it was released in the late 70s, and then again reisuused in the early 80s...... they had another tune called 'REBEL'......a HELLO cover which was produced by JEFF ALLEN of HELLO, a friend once mentioned he saw them on an old Top of the Pops video, if anyone knows about an lp they surfaced on called 'GLITTER GALORE', which may have surfaced in '96 on the Hallmark records label let us know,....HALLMARK # 303582, ..............in march '05 were proud to mention we finally got a picture of these girls in our gateway 4 and we did feature them atop our homepage for 3 days......and we did find a tiny site where the girl with silver hair makes a comment, for now that link is on our gallery with the TEEZERS and the STILLETOES, go look for it,

' God's incarnation as man was seen not primarily as a device for defeating the Devil but as a means of drawing human love towards God as an object for identification and imitation. Bernard remarked ' i think this is the principal reason why the invisible God willed to be seen in the flesh, and to converse with men as a man. He wanted to recapture the affections of carnal men who were unable to love in any other way, by first drawing them to the salutary love of his own humanity, and then gradually to raise them to a spiritual love'

excert from the book 'JULIAN of NORWICH by ELIZABETH SPEARING

LYN CHRISTOPHER

this pretty brunette released an lp with 2 guys named PAUL STANLEY and GENE SIMMONS in '73 before they went on to form KISS, some of you know before this period they were in a band called WICKED LESTER which is nice BEATLES influenced rock, very different than what came later . . . from this lp the most well known track that begins the lp is called 'Take me With You', it has a strong hypnotic bass and is well pop-rock that is danceable, 'Wedding' the 2nd track has those soulful background voices that are pure 70s, overall this is an lp that is overlooked as it contains lots of good pop-rock, and soul, and some nice ballads like unrequited :)

GINGER - 'Get Back Mama/ It's a Crying Shame'

very rare 45, this gal did a cover of Suzi Quatro on the a side, b side is an original :) more info to come

the PEARLS

these glam girls who had 2 singles in the style of THUNDERTHIGHS, their review has moved to our 2nd 'glam girls' section page 26, accessible from the bottom of page 21....and a cd collection is now available for them in the summer of '05

LULU

yea the gal from the 60's who sang the pop tune 'to sir with love' was backed by BOWIE on his version of 'the man who sold the world' we like it, wonder how her other tunes of the glitter era sound? we have reviewed some of her 60's tunes on page 2....

DANA GILLESPIE

this gal actually began as a folk singer with artistes like DONOVAN in '64, she began releasing lps in the 60's and in '73 BOWIE himself produced her lp for that year, she had another glam lp in '74,also of important note she recorded 'STARDOM PART 1 AND 2' by THIRD WORLD WAR ( see below), TERRY STAMP himself told us that RAQUEL WELCH recorded it also,.... DANA GILLESPIE continued to make lotsa music into the 80's and 90's.........

the RUNAWAYS

'HELLO MOM, HELLO DAD, I'M YOUR CH-CH-CH-CHERRY BOMB'! sang these gals on their first single 'CHERRY BOMB', which was a cool 45 of heavy glam rock, that hit the charts way before punk surfaced, from the states, led by CHERRIE CURIE, JOAN JETT, and a few others, the RUNAWAYS were formed and produced by KIM FOWLEY ( see page 12), who was a huge member of the l.a. underground in the 70s.....the b side 'BLACKMAIL' is a hard rocker; bass, guitars, drums, bang together and sounds A WHOLE LOT, like SUZI QUATRO,.....search out also 'BORN TO BE BAD' a b side with campy speech-singing all the way thru, in fact that title was used for some demos that resurfaced that were recorded in '75 by a trio including JOAN JETT and MICKI STEELE who would later jion the BANGLES, it includes covers of 'WILD THING', and the VELVETS 'ROCK and ROLL'......and has some cool glam rock, mixed with hard classic rock, and some pop rock too. they would release 4 lps during the late 70s, and the girls did open some shows for the RAMONES and others in the early days, and became big in japan, later in the 80s JETT hit big with a cover of the ARROWS 'I LOVE R-n-R'....* ( see above)

SALLY JAMES

this cheerful cute brunette as many of you know was the host of Saturday Scene, the show on bbc tv which ran from the early 70s to about '76 or so, it showcased a lot of the glam rock and pop bands of the day, in '74 she also starred in the film 'Never Too Young To Rock' ( see our b movie section for reviews ) later in the 70s to the 80s she hosted Tiswas, a kids show where she and everyone else got hit in the face by pies all the time.......in '74 she released a single 'Isnt' it Good / Wake Me When It's Over ', it is a campy cheerful glam-pop number as one would expect from her with all these na,na, nas in the chorus :) .. . 'Everybody gotta run and pick up what I'm putting down, so take your buttons hat and then you'll understand, it's not a new feeling that I've found '... ......'Copycat / (Help Me By) Loving Me Baby' came out in '76 .... :)

AMANDA LEAR

LETHAL LEADING LADY/LA BAGGARE ' 76

cool french glam from this gal who hung around BOWIE and BRYAN FERRY back in these times, this was before she sang disco and is pretty rare, elec. guitar, bubbly bass, glam drums....' ( french sung then )...LETHAL LEADING LADY, ....SHE WAS BUILT LIKE A WOMAN SHE STROLLED LIKE A MAN THE LETHAL LEADING LADY SHE WAS ( then back to french in between the english ), she had maybe a couple more glam single like ' TROUBLE ' IN ' 75 before she sang disco and became rather famous at that.......see this site for more info -

http://www.eurodancehits.com/learmain.html

YVONNE ELLIMAN

did a glam cover of the WHO's 'can't explain' sounding very convincing!...she had some success also in the 70's...i believe she was in the film JESUS CHRIST SUPERSTAR... she also sang on CLAPTON's mid 70's records such as his version of MARLEY's 'i shot the sheriff''
---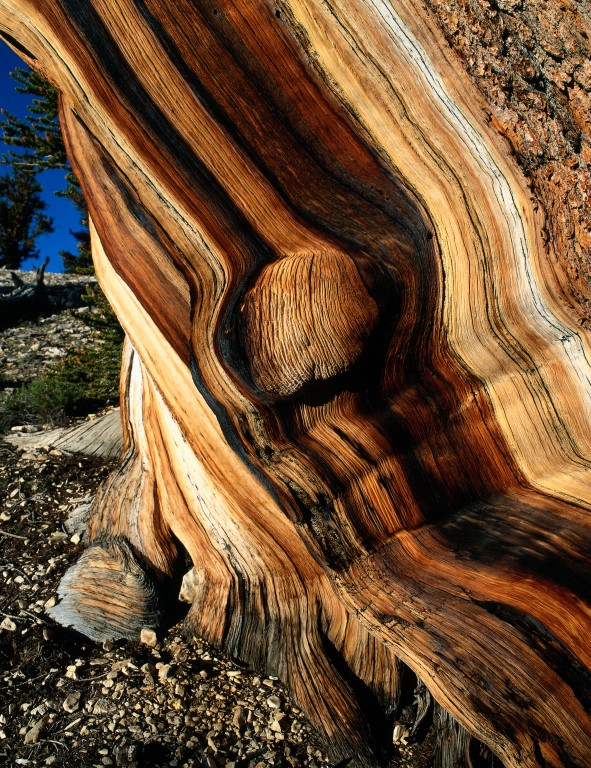 RUBY PEARL and the DREAMBOATS
this one is pretty obscure, from the MAGNET comp. 'shang-a-lang'........... no not the rollers tune, this original sounds like it's from '74, sounds a lot like a ROCKY HORROR type song, a gal named RUBY singing fine harmonies, while the singers in the background do the 50's doo wops, did they do anything else ?......it was produced by MARTY WILDE,PETER SHELLEY the McCartney and Lennon of 70s Glam rock.....somehow the song made the charts in australia making it all the way to # 31 !!!!.......on the b side was called 'WILL U STOP THAT' they hit a bullseye for - true glam camp - this b-side is a KILLER 3-D futuristic trip....begins with a sort of tribal glam sound with maybe 2 drumsets going and an otherworldy vioce singing 'AAAAHHHHHHHHH.......IT's JUST TOO MUCH........and then after some sound effects what sounds like a homeless drunk says HEY COME ON BABY I'M ON FIRE !.....WILL YOU STOP THAT' sings the singer.....this ace '74 glam single came out in '74 and the a-side came out on the super MAGNETIC comp. ( see bottom of page 5 ) for more info on this comp. see thee bottom of page 5....for another Ruby, RUBY and the REDNECKS that is, who were around at the time but in the N.y. underground clubs see the bottom of page 23, funny thing they sound a lot a alike :)
see an ultrarare picture sleeve here at the CRAZEE KIDS and hear the b side too ! site ~
http://crazeekids-music.blogspot.com/search/label/Ruby%20Pearl%20and%20the%20Dream%20Boats
CHARLIE JAMES
'ALL FINGERS AND THUMBS' '74, 'i'm all fingers and thumbs, what have u done, i used to feel 10 ft. tall, i'm all 6's and 7's '......... croons this gal on an obscure bubblegum tune that got a little radio play in the u.k. in a similiar style to LYNSEY de PAUL.....we know that she had at least another single in '75 called 'MAKE MY LIFE A LITTLE BRIGHTER/WHAT WOULD I BE'.....does anyone know anything about her ?
The ASTRONETTES
led by Ava CHERRY who was part of BLOWIE's musical camp for a while in the early 70s, he recorded some songs with them but it was never released and we finally got to hear it in recent years, ' I Am Laser ' was recorded in Nov '73 and the first thing you notice is a sparse piano driven glam-inspired pop sound that sounds like it was left over from Ziggy Stardust sessions, Ava has a sweet voice, sings she.......' I saw him ride a dj, the way he danced was cool, they said I stood no chance.........( later )....I know what the boys call me, they call me black barbarella'......other tunes recorded were called 'People from Bad Homes', and 'Things to do', see this link at youtube for 'I am Laser' :)
https://www.youtube.com/watch?v=E1xGbOfCMAk
HEYETTES
this was a real girl band, these gals were assembled to cash in on the 'FONZ' craze in the mid 70's from the HAPPY DAYS tv show, which as many of u know SUZI QUATRO appeared on 7 episodes, she had nothing to do with this lp which was released in '76 the year when anything was posible....from the lp 'THE FONZ SONG', a throwback to a 50's nostalgia done into glam pop, complete with motorcycle nioses, and bubblegum-chewy vocals from the girls ...reminds us a bit of ROCKY HORROR, and also RUBY PEARL and the DREAMBOATS ( see above) who had a single in '74,........the song from the HEYETTES can be downloaded here at FRANKS's VINYL MUESUM -
http://franklarosa.com/vinyl/Exhibit.jsp?AlbumID=54
here is the track listing for the lp -
Fonzie for President/Fonzie Fonzie Won't You Please Be Mine/Arnold's Theme/The Fonz Song/Really Rock & Roll/
Sit On It/Happy Days/Cruisin' On A Saturday Night/Fonz Song (Instrumental)/Do The Fonz/Red Hot Honey
---
CARMEN

this one were a Flamenco rock band featuring the BEAUTIFUL ANGELA ALLEN from L.a., her looks rival LYNSEY de PAUL, she and her brother and another member were from L.a., the band played unique Flamenco rock with a glam and prog mix, their 45 from ' 74 FLAMENCO FEVER' sure sounds like BOWIE influenced glam, they released 3 lps in the mid 70s beginning with 'FANDAGOES IN SPACE' in '73, to see reveiws and photos see our section on them in our gateway 2 close to the bottom, you'll find 2 galleris there, or u could copy and paste this link -

https://www.angelfire.com/ex/70spop/Carmen74.html

CLOUT

unlike the rest of the gals here these girls came along in the late ' 78 releasing singles from '78 - '79 and at least one lp, and glam was heading out by then, hard to classify........ they were really a rock band who leaned towards HEAVY New Wave rock on some songs, and they consisted of 4 girls, and 2 guys.......VIDEO review for Clout, ( 2 songs ) - 'SAVE ME'..................pop-rock with a street sound, good song even if the style is rather mor.......'people around me don ' t feel right, what are we doing,.........save me take me away from the action, cause u are the only action'............the next song

' WHAT A NIGHT ' is much better the lead singer is in one of those schoolgirl punk outfits and with her mop of hair rather resembles one NACY SPUNGEON, this song is heavy rock with new wave rock guitar and with the super synths they add for a MUCH BETTER style all around than these other 2 songs........'BABY IT's GOOD CAUSE U KNOW THAT THE NIGHT IT REALLY HURTS MY EYES, I CAME FROM A WORLD WHERE THE LIGHT IS DIM, AND THE PEOPLE's MOVE IS JUST JIVE,.........OOOHHH WHAT A NITE, EVERYTHING WILL BE ALLRIGHT.............would be very interesting to know if the rest of CLOUT's lp tracks lean toward this HEAVY new-wave sound ?...........seems on tehse videos the band consists of 4 gals , and 2 guys, see our gateway 3 close to the bottom soon for a gallery.....they had another song called 'Substitute', we thought we reviewed it on this page or another page, but the truth is we cannot find it because our site is so big anyways 'Substitute' is not the Who song rather an original pop-rock number with nice vocal harmonies from the gals, of the 3 songs mentioned here 'What a night' is by far the standout....

the SURPRISE SISTERS

also had some tunes in a more funk/disco/ style, their biggest hits were 'la booga rooga' and a cover of 'got to get you in to my life'...go to the FOX site for a site on this band...this info on the surprise sisters was sent to us, we cannot vouch for it's credibility
---
PANS PEOPLE

this section on Pans has moved to page 26 acessible from the bottom of page 21,the girls were the dancers for the TOP of the POPS on Bbc tv, we'll leave their discography here....

1) You Can Really Rock And Roll Me / The Singer Not The Song (1974)

2) He?s Got Magic / Sooner or Later (1975)

MARGOT HENDERSON

this one time glam girl sang lead on MUD's last single 'DROP EVERYTHING and RUN/TAKING THE EASY WAY OUT' '79, unfortunately the band followed these words and soon broke up, a shame because MUD was one of the very best glam bands, and if they had stayed together perhaps MARGOT could have done an lp with them, they had another single and b side in '80, 4 songs total with MARGOT, WE HAVE REVIEWED THEM ON A SPOTLIGHT mud PAGE,......... IT IS ON GALLERY # 49 OF OUR GATEWAY 2,complete with pictures of her, and info on what she's doing today, see this link or go directly to the gateway 2 of the 70s invasion -

https://www.angelfire.com/yt3/lost70s/mud.html

( yes there are some bootleg tapes of Margot with Mud live in concert from '79 - '80 goin' round )

FUSUN ONAL

from Turkey Fusun Onal was a 70s pop queen who did cover SUZI QUATRO's 'Can the Can' sometime after Suzi herself released it, you can download a sample from our downloads 2 page, not sure how much 'glam' credibility she had, however songs such as 'AH NEREDE', and 'SENI GIDI ( IRIN )' are camp-pop and stand well on their own, see this link for a photo and some samples ~

http://www.tulumba.com/icy_itemdesc.asp?ic=MU9399041ML078

ROCKFOLLIES

3 gals who were in a band on bbc tv in the mid 70s, they had 2 lps in '76, and '77, their names were JULIE COVINGTON, CHARLOTTE CORNWELL, and RULA LENSKA we grew up in the states so unfortunately we don't know how they sound, but will soon bring reviews here, see this site for more info -

http://rockfollies.tvheaven.com/home2.html

so you want to know more about the genre of 70s glam girls you ask ? Asian Glam Girls - BIG SECRET ? well there is an ASIAN GLAM Girl section on the 70s invasion, along with.......SLACK ALICE, GLAMOURPUSS, EDWINA BIGLET, LORETTA LUST, etc well you can find all about them plus more info on some of the above artists such as THUNDERTHIGHS, KRISTINE SPARKLE, etc on our GLAM Girls section 2, it is located atop page 21, if you cannot find it, simply see this link ~

https://www.angelfire.com/clone/pictures12/glittergirls75.html.

see also this youtube link for a collage of 70s glam girls and featuring photos of other gals in the rock scene like Lynn Carey ( see page 2 ) and Birtha.......

'life is a Cabaret old chum, it's only a Cabaret old chum, and I love a Cabaret'.....( LIZA MINNELLI '72 )

*******************************************************

in praise of women ; 'women reason with the heart and are much less often wrong than men who reason with the head' -DE LESCURE-

******************************************************
---
---
lyrics to the DOLLS 'LONELY PLANET BOY'

It's hard, It's so hard

And it's a lonely planet joy When the song from from the other boys That's when I'm a lonely planet boy And I'm tryin, Baby for your love

Whoa, whoa, whoa, yeah

Oh, you pick me up Your outta drivin in your car When I tell you where I'm goin You're always tellin me it's to far

But how could you be drivin Down by my home When ya know, I aint got one And I'm, I'm so all alone

Whoa, whoa, whoa, yeah

Oh it's a lonely planet joy When the song from your other boys That's when I'm a lonely planet boy And I'm tryin, I'm cryin, Baby for your love

Whoa, whoa, whoa, yeah

Oh, It's so lonely

Whoa, whoa, whoa, yeah

Oh can't you hear me callin I'm a thousand miles away And I don't wanna stay I'm thinkin words I gotta say

Cus I wanna be there witcha And I know what to bring I remember, from the days You got over, everything

Whoa, whoa, whoa, yeah

Oh it's a lonely planet joy When the song from your other boys That's when I'm a lonely planet boy And I'm tryin, I'm cryin, Can't ya see I'm diein Baby, for your love

Whoa, whoa, whoa, yeah Whoa, whoa, whoa, yeah Whoa, whoa, whoa, yeah

Now you are lonely

.....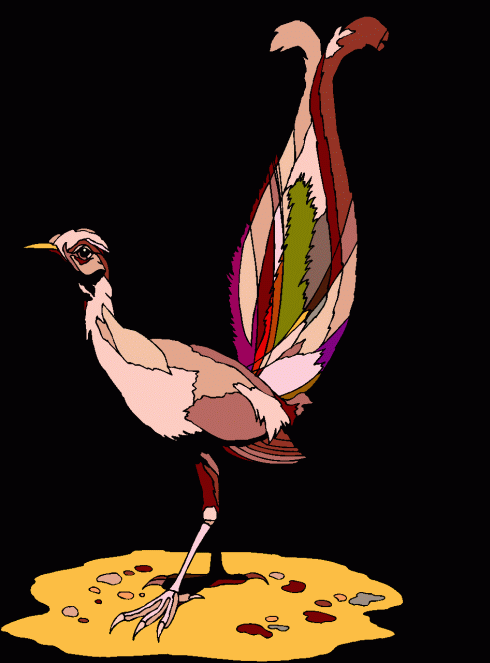 .......so perhaps you were a one of these glam girls back in the 70s, maybe you fronted an all girl band and you guys did covers of BOWIE's 'Watch That Man', T.REX or N.y. DOLLS covers, but your band stayed in the garage or maybe got a gig or 2, whatever, if so please contact us and tell us your band's story, our email addresses are on the home page....
---
ZENDA JACKS ONSTAGE WITH GUITARIST STUART SCOTT in '75, see our gallery on Zenda accessible from page 21 *
---
and now back to the guys....

SLADE

when people talk about the BEST bands of the 70s,SLADE always comes up....... allthough they began in the late 60's as AMBROSE SLADE, they wrote some really GREAT songs and had many hits in europe......... they played hard driving glitter rock, that helped to form the sound of PUNK that would erupt in '77, and also SLADE had the ability to write some great ballads that sound a bit like the BEATLES,,the lp's we would recommend to start with are 'IN FLAME' and 'OLD,NEW,BORROWED, and BLUE, also SLADE ALIVE is a great document of a live band! many great rock songs they had in their career like; 'get down and get with it..' , 'dirty joker' 'MAMA WERE ALL CRAZY NOW',a great glam stomp, 'cum on feel the niose', a great sing-a-long single, 'bangin man', 'thanks for the memory','GOODBYE TO JANE'......with the cowbell hitting hard......'I SAY SHE's SO YOUNG,SO YOUNG,GOODBYE TO JANE,GOODBYE TO JANE'..... etc. and suberb ballads like 'HOW DOES IT FEEL',....this song is so good we included the lyrics close to the bottom....

'far far away' was another GREAT ballad and the excellent 'MY FRIEND STAN '*,they also purposely misspellled words thus creating their own version of the english language, and rewriting the rules of rock when dumbass american bands like STEELY DAN were pushed upon gullible radio listeners, and everyone remembers their comeback hit in 83' 'run run away',many bands copied their style and tried to sound like them,........look at these lyrics from 'MY FRIEND STAN' -

[Written by Lea & Holder]

My friend Stan's got a funny old man Oh yeh oh yeh, He makes him work all night Till he can't do it right Oh yeh aha

[Chorus]: And from the way you blacked my eye I know that you're the reason why And from the way you fixed his tie, I've seen you've gettin to him Gettin to him My friend Jack's got an ache in his back Ooh oh yeh The Doc said he'd be fine If he'd just take his time, oh ooh.

You bin gettin to him You bin You bin gettin to him My friend Pete says his body is weak, Oh yeh aha, He told me he can't sleep and his temperatures steep, Oh yeh aha,

I've seen you've gettin to him You bin gettin to him (3x) Oh yeh.

and from the superb ballad ~ 'HOW DOES IT FEEL'~

experimenting all on the climb do you know know know what it's like to be searchin' and suddenly find all your illusion, all your confusion all left behind'....

...great Slade link -

https://www.angelfire.com/ok/sladejournal/homepage.html
---
SPARKS

the MAEL brothers from l.a. formed SPARKS and released a good debut in 71 of different sounding rock that broke new ground under the name halfnelson, but they really drew a lot of attention with their 2nd record 'a woofer in tweeters clothing' from 73 ,really good songs 'GIRL FROM GERMANY' 'whippings and apologies' and a rock cover of 'do re-mi', many people thought they were odd, but in europe they became stars of the glitter scene,

and in 74 released their 2 best records, KIMONO MY HOUSE and PROPAGANDA, with many glitterrock-pop songs throughout the records,among the highlights are 'equator' ,'thank god it's not xmas', 'amateur hour', 'propaganda', and 'bon voyage' and they sold many singles, in 75 they had some personnel changes and released an lp called 'indiscreet',

we've never heard that one, but i've been told it has mostly offbeat waltzes and minuettes,

however an unreleased 1975 "Indiscreet" outtake is very good *......'i drive a car it's yellow, i caught a fish and fried it, i ate it on the spot, hot' ...'looooooks aren't everything, ...because we are vegetarians we don't like the lyric here, aside from that it's a great song, very good streamlined bass part, shiny guitar licks and as always great vocals from RUSS MAEL...from SPARKS MARTIN GORDON went to play in JET, and later the RADIO STARS...SPARKS put some records out in 76-78 supposedly not too good, but by the end of the decade they returned to putting out respectable music...in the 80's and 90's one member played in CONCRETE BLONDE..... today the MAEL bros. play with a girl drummer.......heard a good song from them called 'COOL PLACES'.....there is a good SPARKS link on the FOX link below.....also check page 16 for some new songs sung by RUSSELL MAEL.........note; SPARKS fans should seek out lps by MR. BIG from the mid 70's, on their 3rd lp they go deep into SPARKS territory.....
---
---
DAVE ESSEX

...'Rock on'...'73 was a GREAT glitter tune, well known to u.s. rock fans, but his other hits were simply not given much radio airplay in the states, cause most american dj's are morons, anyways in europe he had lots of success...'tightrope' is an interesting song from his lp of '73 that sounds suspiciously like LEON REDBONE's hit 'highwire' .....'gonna make you a star', '74

is very good one showing a STEVE HARLEY influence, it went to #1...while 'STARDUST', '74 is an EXCELLENT experimental glitter song in a BOWIE/HARLEY style, great glitter tune, very unique, and he had another #1 in '75 with another GOOD one...'hold me close'...and adapted well with the new wave with a SUPERB sci-fi song called 'SILVER DREAM MACHINE' '80...however '82's 'me and my girl' sounds bad...he went on to make more music, and acted for a while...more later...
---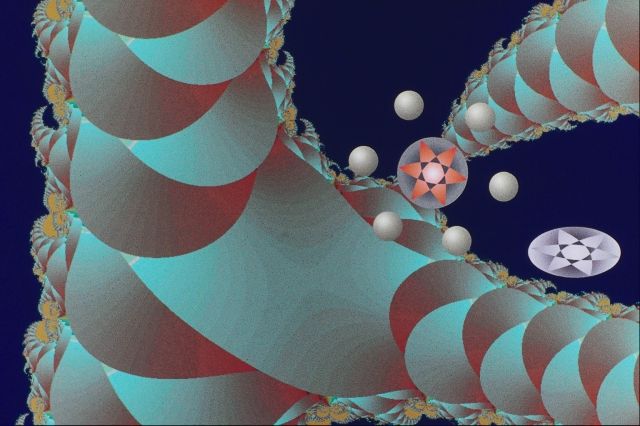 JIM KEAYS
this talented musician and friends released a pretty good lp in '74 called Boy From the Stars, it is in the glam rock genre, mixed with space rock, classic rock, and a little experimental sounds as well, this was an australian band and fans Bowie, Cockney Rebel, and bands like Space Waltz ( from New Zealand ) would enjoy this lp which showcases a wide variety of styles even going into prog and soulful folk music a little here and there, Youtube showcases an over an hrs worth from him recorded '74 to '75 along with siongles, b sides, an nterview, and 2 of the lp tracks played live.....more to come
ALVIN STARDUST ...*
...handclaps, electric guitar...alvin took the sound that HARLEY and FERRY were doing in '73 and combined it with a JAMES DEAN/BUDDY HOLLY 50's sound, 'COO CA CHOO' is excellent and although he stole the riff from NORMAN GREENBAUM's hit- SPIRIT IN THE SKY, he managed to make something else out of it entirely, or did norman steal it from alvin ??? 'JEALOUS MIND' is another great song, with the synth ZOOMING throughout...
'RED DRESS, sounds like an electric, futuristic vacuum!,..... 'you ,you,you', and 'tell me why' are other songs laced with glitter nostalgia... alvin successfully combined the 50's sound with a futuristic-plastic- 70's sound...from a RARE magnet records comp. we also have alvin's backing band called ALVIN's HEARTBEATS doing a good campy song called 'chillie willie'...it's a shame idiot american dj's didn't pick up on this sound more than they did.
..alvin had 2 lp's in 74, one in '75...and again 1 in 84, HIGHLY RECCOMMENDED...more later...in the 60's he was in a band called SHANE FENTON and the FENTONES.....we have added the track listing from alvin's first 2 lp's, on page 5, ...and have reviewed these sci-fi- glitter pop masterpieces , see page 5 2/3rds down the page for more info on ALVIN STARDUST including singles by an alias he went under called JO JO ELLIS.........
RACEY
POP!...glitter pop!, handclaps, keyboards everywhere, a 50's- teenage-juvenile delinquent attitude prevails throughout the lp 'SMASH and GRAB', another CHINN/CHAPMAN band, this sounds like one of those long lost 70's pop albums, fans of MUD and SHOWADDYWADDY will like RACEY, although a couple of the tunes are kinda slummin' almost every tune sounds like a hit! ;
BEACH BOYS/BRIAN WILSON influence on vocals...'love's a riot' 'SOME GIRLS'!, kiTTy, 'rah state raceway'* and the closing 'we are racey', the keyboards remind us of the new-wave novelty band 'THE FLYING LIZARDS' who did a great album featuring many sci-fi cover versions of 50's songs from '79, a friend in holland told me she recently seen RACEY on dutch tv, are they still together ?.....go RACEY!...
---
SHOWADDYWADDY

glitter nostalgia...50's sound, they released their first lp in the uk in 74, we have their self-titled compilation lp of '76 and it has great songs like 'hey r-n-r' !, 'trocadero' 'johnny remember me',and 'hey mr.Xmas' -the best xmas glitter song we've ever heard! even better than xmas songs of SLADE and WIZZARD, SHOWADDYWADDY were a very professional band with lots of talent,and they are a lot of fun to listen to...
---
the RUBETTES

also performed in this style and they had a big hit with the excellent 'jukebox jive' in 74....and later in 75 with the super charged 'I CAN DO IT' ! which sounds a lot like RACEY... 'foe dee oh dee' was another pleasant rocker, the RUBETTES had a career with many 50's inspired-pop tunes...
---
SLIK

from scotland, SLIK shared the same producers as the BAY CITY ROLLERS, most notable probably for having MIDGE URE in the band who went on to far superior bands like the RICH KIDS,(see page 6) and ULTRAVOX, 'the boogiest band in town' was their first single in '74, a great song indeed, later made better by ARROWS (see above) this tune recalls the juvenile-delinquent attitude of the fifties placed into a pop-rock GEM...

...the lp from 76, is glitter-pop and it contains unusual dirge-like elements, among the highlights are 'FOREVER AND EVER' which features monk-like chanting in parts, also 'BETTER THAN I DO' is an lp standout, very slow number, one can get rally lost in the 70s listening to this singing about 'BLUE SUEDE SHOES AND CADILLAC ELDORADOS'.... and the slummin' 'the kid's a punk' , in 77 when punk came along they changed their name to PVC2 and put out a 4 song ep called 'put you in the picture'...the ep apparently has just midge ure and kenny hyslop playing on it....... where can we get this ep ?...
---
KENNY

teen-glitter band also had some hits in a similiar style such as their first single 'heart of stone''73, which was released originally by TONY KENNY , he did another tune, then the producers hired a bunch of brats called 'chuff ' to record under the name KENNY,......in 74 they had some good/slummin' hits like 'the bump',and 'fancy pants'(teen trash),and released a good tune in '75 'julie anne'...which the beginning sounds suspiciously like the old song 'midnight special'...
---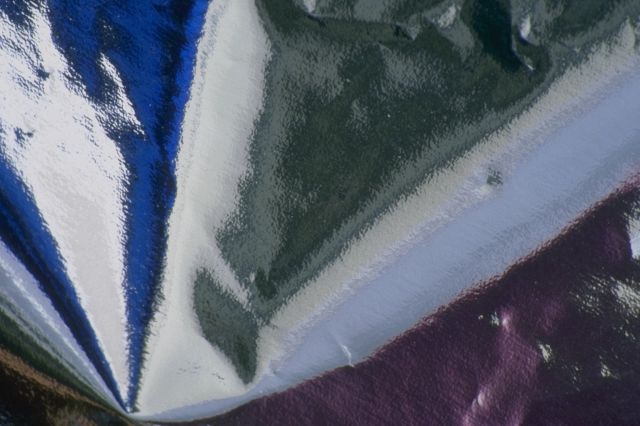 * the GLITTER BAND *
yea, gary's backing band, anyone that ever looked close, realized that the GLITTER BAND were a real professional pop-rock band, who put out some of the best singles of the day...'angel face' came out in early 74, good slummin glam rock, 'just for you' was next, with the signature handclaps, futuristic guitar, and horns,
and 'LET's GET TOGETHER AGAIN' released in late 74 is one of the GREATEST pop singles of all time! perfect, with handclaps, electric guitar and an irrestible beat..., 'goodbye my love ' '75 has a nice rolling guitar riff, 'don't make promises' '76 is another good one with glorious vocals...'GAMES UP' '75 is one of their best, and it was later covered by HELLO...
the GLITTER BAND had a STRONG songwriting resurgence in the 80's with such GREAT tunes such as 'heartbeat to heartache' '82, 'i don't wanna see you tonight' '82, GREAT pop rock, 'UNTIL THE NEXT TIME' '85 ,with an irrestible beat, recalls the sound of 'let's get together again'...and in '98 they had another GREAT one with 'you know you should be glad' which features STONES-like guitar, and super horns.......
and 'SHOT IN THE BACK' '98 is another GREAT song with really good synth work...MIKE LEANDER produced some of their music... they had lots of success in europe and yes they are still around, they gave their approval of our site.... this band wore some of the best threads of the day...
---
JOHN ROSSALL

an early founding member of the glitter band........'I WAS ONLY DREAMING'...don't know when this was released, but we have this song on the comp. 'the great glam rock explosion'...very good rock song, in the style of MOTT THE HOOPLE, and with synthesizers !, and It?s No Use You Telling Me No * '76; 'it's no use u telling me know, we must get ready to go' are some lyrics from this fine glam-pop song with nice keyboards.... yes he is still playing today...
---
RUSS BALLARD
a lot of people don't know who this guy is, but he is more famous for his songwriting such as HELLO's 'N.Y. GROOVE' , and a few other tunes for them, as well as 'winning' which was later made famous by SANTANA, ...RUSS BALLARD was originally in ARGENT, he produced music for them as well as 3 DOG NIGHT, his debut lp in '75 is not bad, but not great at that, but does include such semi-glitter tunes such as;
'she's a hurricane', 'kicks' (an original), and 'venus', he repeated the formula in '76 with the lp 'WINNING' ,amongst the highlights are the title track, later covered by SANTANA, with the handclaps and elec. guitar, 'weekend' another good one,and the lp's had many slow songs such as 'here i am'.....we will say these first 2 lp's are not glitter materpieces like most of the music mentioned here, but do contain some enjoyable music... he went on to release more lp's in the 70's and 80's...
---
WIZZARD

ROY WOOD was in the fine 60's pop band the MOVE, (see page 2) who had some real gems like 'blackberry way' 'california man' and 'brontosaurus' after they split he went on to form WIZZARD in the early 70's, 'angel fingers' is a nice wall of PHIL SPECTOR-type sound from '72, and 'see my baby jive ' was even better !... and in 73 they released WIZZARD's BREW, a 50's meets the 70's theme prevailed,...

coming on like a more experimental MOTT the HOOPLE, the lp has some great songs like 'you can dance your r-n-r', and the amazing 'WEAR A FAST GUN, however the 13 minute jailhouse tune blows really bad, WIZZARD were an unusual pop band, and they had some big hits especially 'i wish it could be xmas everyday' (great video of that one ) *...in 74 they had an attempt with rockabilly...definetely an underated band, roy had some nice solo singles like 'forever', ROY WOOD has a lot of talent.....there is some GREAT info on STUART SCOTT'S site about some bands specifically MONGREL who not only opened some shows for WIZZARD, but some members went to jion them around '73 or '74, STUART later worked with ZENDA JACKS ( see above), if this link does not work then write us,see this site here for info on MONGREL - http://www.em89.demon.co.uk/index.htm
---
---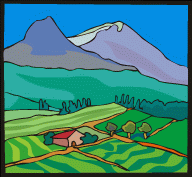 HARLEYQUINNE
NEW WORLD
from australia, a trio led by JOHN KANE , who went on to be a teacher, we don't know much about this pop band that CHINN/CHAPMAN worked with in the early 70's, however 'tom , tom turnaround', and 'sister jane' are fine pop tunes from the world of never never land, they conjure up images of balloons and smiley faces..... SMOKIE would later cover 'living next door to alice'...
---
---
HAWKWIND

HAWKWIND's most well known hit is the fantastic 'SILVER MACHINE', kinda glittery, but they played a style that could be defined more as space rock, mixing pyschedelia, with hard driving rock, i've heard them described as PINK FLOYD with a vengeance...their '71 lp 'in search of space' is one of the best, as are 'space ritual' '73,

and 'warrior at the edge of time' '75, which leans more towards prog-rock, they released many lp's, and have a huge cult following...some related bands are the PINK FAIRIES, whose drummer TWINK, has supposedly released some great lp's under that name, MICK FARREN of the DEVIANTS is associated with these bands also, we have a great song from him called 'to know him is to love him' '77, sounds like a cross between the RAMONES and the KINKS...
---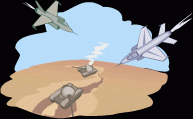 THIRD WORLD WAR
straight from the gutter...take a look at these lyrics ; 'waiting on a signal, coming down the line, load your magazine clip, i'll load mine'....and, 'don't you know i feel proud just to make a stand'...and 'POWER TO THE PEOPLE WHEN WE RISE'!...so sang the band THIRD WORLD WAR on their first lp, on the song 'ASCENSION DAY'...( the complete lyrics are at the bottom of the 1st page )JOHNNY ROTTEN USED TO PLAY THEIR MUSIC BEFORE THE PISTOLS CAME ON STAGE, HE WOULD SAY WHAT A GREAT UNDERGROUND BAND THEY WERE....
this band combines the raw power of bands like the STOOGES and the MC5, with protest lyrics, working class values, a really crude raw sound, and an anti-government stance......they released a hell of a debut lp in '70...the inside picture has JIM AVERY in an old army jacket, while TERRY STAMP (on chopper guitar) has the haircut of SLADE guitarist HILL, and his friends are dressed in the threads of the era...the next tune 'M.I.5's ALIVE' is over 8 minutes of protest blaring, other standouts on the lp are 'stardom parts 1 and 2', the first part is very slow with violins, and reminds us of the approach LOVE took on 'forever changes', but it's one of the few soft songs they attempt , incidentally DANA GILLESPIE covered this song on one of her lps, as did RAQEUL WELCH ! ( see above, girls section)...and the finale 'PREACHING VIOLENCE'..is SUPERCHARGED really heavy bass and guitars sound like thery're trying to break the sound barrier, lyrics such as 'Go let off your molatav off , God loves you the best !
BLUE CHEER fans will like this lp, it was recorded back when HENDRIX was still alive...the next lp 'THIRD WORLD WAR 2' is an... ah slight improvement on the first lp.....JOHN HAWKEN jioned the band, and he would later go on to a completely different type of band called STRAWBS (see below) ....the first tune 'YOBO' is so wretched it's good, HELL IT'S SUPER ! ..........'URBAN ROCK' is a fine old-time rock number that was released as a single......'coshing old lady blues' is a slow song they attempt with good results, and 'RAT CRAWL' is a great sludge-rock tune about election time
...'i'd rather cut cane for castro' hits you like shrapnel...and the closing 'HAMMERSMITH GUERILLA' is another great protest number where they back themselves into a corner, and come out fighting...where they declare 'it's time we changed the rules'( see the bottom of this page for complete lyrics)...all in all these 2 lp's are very strong underground rock attempts that helped pave the way for punkrock years later at times the music reaches the level of the STOOGES..........
in the liner notes of the cd the critic declares this band to be the worst band he has ever heard in his life...maybe that was put in as some sort of compliment hey we like em'...judge for yourself at http://www.netbeat.com/artists/THIRD_WORLD_W AR_792.htm
BORDERLINE BOOKS has a good review of THIRD WORLD WAR, alex gitlin'site has a section on them as well, both of these sites can be accessed thru our links page........................................................................TERRY STAMP recorded an lp in '75 that was released in '76 called 'FATSTICKS' , JIM AVERY was in a punk band called RAZOR in '78 they put out a really heavy single 'IDLE RICH/ONE ROOM DOOM' which supposedly goes for 500. dollars today, these 2 songs and 2 RAZOR demos are reviewed on AVERY's page on the bottom of our page 21 links, u can hear the b side at GRANT STEVENS site which is accessible from our links page, there you'll also see an mp3 for the SOHO JETS ( see below), JIM AVERY was also once a member of ATTACK ( see page 2) back in the 60s, and later jioned THUNDERCLAP NEWMAN and played bass for them, remember 'SOMETHING IN THE AIR' ? ...both STAMP, and AVERY recorded some music recently, '2 BUCKETS OF BLOOD' are 2 cds of recent music they have done, and VERY GOOD music at that !, see our links page for this site also see the ECLIPSE RECORDS site below, which has the THIRD WORLD WAR cds as well -
http://www.eclipserecordsuk.freeserve.co.uk/
and how about seeing our new page on TERRY STAMP accessible from the links on page 21, more writeups on his career are there, and see the official TWW site at this link also accessible from our Links 3 page... -
http://www.stardomroad.com/
---
IRON VIRGIN
who you say ? this band from scotland, did a great version of WINGS 'JET', in '74 full of nice synth work, with a strong MOTT the HOOPLE styled song called 'midnight hitcher' on the flipside...they peaked with 'REBELS RULE' in '74, this is a really good glam rock song in a SLADE / SWEET / mold with defiant protest lyrics;
'how does it feel to be part of the cause'...'stand up firm and strong, get up get up and fight !', 'stand up and fight' ! and 'think this should prove to be a new revolution, stand aside, you know were right' !...........................a true lost gem, lyrics like these paved the way for punkrock 2 years later...- a definite teenage anthem -...the b-side 'ain't no clown' is another good MOTT-type rocker.......they have 2 unreleased songs , both covers; 'teenage love affair', and 'shake that fat' and would u believe it, here is a website on IRON VIRGIN - http://www.scotchproductions.com/ironvirgin.html
u can hear those 2 GREAT unreleased songs on their site, ran by former member GORDON NICOL who states he has never heard from the former members all these yrs.......as he wrote in a letter to us in jan '03, IRON VIRGIN's 'REBELS RULE' is now available on VELVET TINMINE ( see page 21 for details)....well they weren' t KIPPER, but then again no one was KIPPER, except for KIPPER.
---
ANGEL
no not the lame metal band from the 70's, but a COMPLETELY DIFFERENT band which 2 members of SWEET played on the A sides according to our sources, and produced all 4 a and b sides in '74....if you are a SWEET fanatic then you'll love these tunes...'GOOD TIME FANNY' strong rocker with handclaps and a sing-along chorus,,
and the b side 'who d'ya think your fooling'is very good as well, great vocal harmonies, and strong guitar licks......'LITTLE BOY BLUE' is another STRONG rocker, about a guy who steals a girl from his rival,with lyrics like 'me and sally ann are coming on strong' 'well i , i took her from little boy blue'...and so on...and the b-side 'tragedy queen' is a decent song straight from the gutter, all in all great songs in the style of SWEET...,
---
* GEORDIE *
a GREAT band if there ever was one, from the bottom of the barrell came this band from newcastle england........this band released some killer glam singles and lps back in the early-mid 70's before calling it quits, they are famous as their lead singer BRIAN JOHNSON would go onto sing for AC/DC in 1980....GEORDIE combined hard rock, glam rock, and pure camp that made for a very entertaining band, they had a song that was popular at clubs called 'GEORDIE'S LOST HIS LIGGY'......there sound was influenced by the big names of the day ; SWEET, SLADE, etc......we received a comp in '02, to read about ANGUS and MALCOLM in a band called MARCUS HOOK ROLL BAND, see our review on page 3....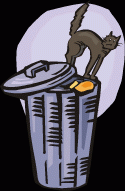 'ALL BECAUSE OF YOU' '73....wretched, but a good sortof wretched rock crunch in a glitter style similiar to SLADE...with a loud synthesizer , and a chorus of 'hey, hey, hey's, ...... and out of nowhere in the song come some 'ahhs' that one would find on a RUBETTES record allthough GEORDIE were a much different band, coincidentally GEORDIE had a single called 'CAN U DO IT' '73, and in '75 the RUBETTES had a super glitterrock # called 'I CAN DO IT', but that aside, GEORDIE was a band way on the other side of the coin 'CAN U DO IT' is unique, not sure what the niose in there is for added effect, but the band hits hard here......'CAN U DO IT, CAN U DO IT, LIKE U DID LAST NITE, CAN U LOVE ME, CAN U LOVE ME CAUSE IT SURE FELT RIGHT' ?......'BLACK CAT' '73.......'SHE'S GOT THE EYES OF A BLACK CAT, (background singers ) GET BACK BLACK CAT ! (Johnson) WHY DON'T U NEED ME, WHY DON'T U KNOW' ! this glam rocker is a hard halloween rock song in a SWEET mold, and heavy as can be with JOHNSON's whining vocals going to a new peak here, complete with halloween spooky vioces added for effect, elsewhere they sing/whine 'she's always down and she wants u, she's cast a spell', one of their very best indeed !
'HOUSE of the RISING SUN' '74.........this song was made famous by the ANIMALS in he 60's but ates back further than that, here GEORDIE does a GOOD version complete with grat organ, however we must admit the 'hhhhmmmmmssssss' from the background singers sound a bit put on, and well yes they were meant to be that way for camp value....on 'ELECTRIC LADY' '73 'I'VE BEEN WONDERING, WHAT U BEEN THINKING, YEA, YEA, SHE'S DRIVING ME CRAZY, YEA YEA ELECTRIC LADY, YEA YEA WOMAN YOUR CRAZY YOUR AN ELECTRIC LADY' GREAT crunch-rock sound from the guitars, and solid drums makes for cool glitter music, this one is also one of their bEST ! gives SLADE a run for thier money.... ........ NATURAL BORN LOSER.........another STRONG glam rock number with HEAVY bass, and vocal approach, and a cowbell added for slummin' effect 'I GO OUT WALKING AND IT STARTS TO RAIN, I GO BACK IN AND ITS SUNNY AGAIN' and 'IN MY MIND ITS CLOUDY, WHAT AM I GONNA DO' ?
........ 'GEORDIE STOMP' '73......anthemic guitar and equal parts GLITTER BAND, and SLADE, made this one a popular song at their shows, and yes they had a good size cult following in england in the 70's, this one is built around a riff, handclaps, and one great BIG - STOMP !....'LET ME INTRODUCE TO U A BRAND NEW DANCE CALLED THE GEORDIE STOMP !..........'I CRIED TODAY' '76...... REGGAE ! and camp reggae at that.....thats right, this reggae song was surprising to find on this comp, this one is very different than the rest here, sounds closer to WAR than anyone else.....well a 70's glam band doing reggae of course takes on a campy attitude and approach whcih is what you'll find on 'i cried today'....actually it sounds like someone else in the band is singing lead here)- 'SO THIS IS IT SHE'S GONE, SHE BROKE MY SOUL, HEY WHAT IS THIS, ( with the whole band) - I CRIED TODAY, I SHOT AWAY, (singer) I CRIED AWAY FROM THE CROWD, FROM THE CROWD' ....later the singer says 'SO SHE'S GONE AND I'M ALL ALONE'........ (a girl comes out of nowhere says) - 'ALONE, ALL ALONE' :) !......then someone else begins talking 'DON'T TAKE FOR GRANTED WHAT U GOT, and 'SING THE SONG DUMMY', again begins the singer, .....what a great song !, it ain't WAR's 'WHY CAN'T WE BE FRIENDS' but it's pretty interesting finding a glam band doing reggae this GOOD....:) ........'WERE ALL RIGHT NOW' '76....... good-time rocking number with each member doin solos while JOHNSON names them....strong bass, rolling drums, cool organ,SLADE sound, we like the lyrics here 'WERE A BOOZING BRALING BAND, AND WE COME FROM GEORDIE-LAND, WERE ALLRIGHT NOW' ! and 'WE AIN'T SUPERSTARS, BUT THE KIDS TREAT US FINE CAUSE WERE WITH THEM ALL THE TIME, WERE ALLRIGHT NOW' !
........ 'FRANCIS WAS A ROCKER' '74........ GREAT SONG ! EXCELLENT KEITH MOON-type drums, the band rocks out with guitar and organ , strong glitter/hard rock sound, with lyrics 'NOW FRANCIS WAS A FRIEND OF MINE, I THOUGHT FRANCIS WAS A R-N-R QUEEN' ! one of our favorites ! original songwriting....'GOIN TO A CITY'.......fast song, and a GREAT one at that, STONES/DOLLS sounds, drums and guitars blur away at a strong gallop, lyrics to come...... 'R-N-R FEVER'....'she's got the rock nd roll fever yea, yea,', horns, sunshine synths, rough vocals, good song.... 'U DO THIS TO ME' '76........ BABY WE CAN FLY AWAY', and 'U DO THIS TO ME, U DO THAT TO ME, YOUR EVERYTHING A GIRL IS SUPPOSED TO BE', GREAT sharp guitar riffs, anthemic in sound, good and cheap, makes for great ending to this GEORDIE comp....an american band from ohio made a similiar sound and one Great lp, they were called the LEFT END, see page 23 for more info.....check the following site for more info on BRIAN JOHNSON and GEORDIE -
http://www.belarus.net/music/geordie1.htm
also see this link - BONFIRE , for info on some bands that other members of AC/DC were in before....
http://www.buoy.com/~bonfire/related.html
---
---
THUNDERMUG

another band from the bottom of the barrell...heavy songs such as 'africa', '72 has good drumming, and good background vocals...'orbit '73, was another and 'I WANNA BE WITH U'a good tune that has a few seconds of a 'genuine' POP sound towards the end of the song...THUNDERMUG were from canada...here is a site - http://www.canoe.ca/JamMusicPopEncycloPagesT/thundermug.html
---
SUPERNAUT

this band released some amazing singles in their home country of australia, they came up with a definite glam rock sound similiar to SWEET, they began in '74 as MOBY7 DICK, then in ' 76 changed their name to SUPERNAUT, the lineup was ; Original line-up: Gary Twinn (vocals; ex-Sidewinder, Moby Dick), Chris Burnham (guitar; ex-Moby Dick), Randall Murphy (bass), Joey Burnham (drums; ex-Moby Dick)

' I LIKE IT BOTH WAYS' '76

their first single was a SUPER-glam number sounding very much like SWEET......heavy bass and guitar, GREAT vocal phrasing, 'JOHN IS A GUY, WHO CAN'T MAKE UP HIS MIND, HE SAYS I LIKE IT BOTH WAYS, JOHNN'Y's WORLD IS INSIDE OUT, HIS DADDY THINKS HE's INSANE, GOES OUT ON THE TOWN FLASHING AROUND, IS HIS MIND DERANGED' ?.........and.....'WHEN JOHN SEES JULIE SAYS HE's HER GIRL GOT MY LOVE FIRE SCHIZOPHRENIC MIND,CAUSE HE's GOT IT BOTH WAYS'......by this point a telephone rings and the song goes haywire, or should we say 'INSANE, INSANE, INSANE, INSANE, INSANE, INSANE', '.......another single ' THE KIDS ARE OUT TONIGHT' ' 77, has qualities of an anthem, very similiar to what HELLO were doing around this time, think ' TEENAGE REVOLUTION', and 'KEEP US OFF THE STREETS', allthough the lyrics sound like their from a WHO song somewhere.......good chorus, the whole band sings along 'THE KIDS ARE OUT TONIGHT, OUT TO MAKE THINGS RIGHT, OUT TO RISE TONIGHT............I DON'T WANT TO LISTEN TO YOUR CRAZY IDEAS, YOUR TURN TO TALK , YOUR TURN TO HEAR, SET US FREE, SET US FREE'.....the later chanting in the song of 'set us free' was borrowed from the SWEET song, still this one has an original sound overall to it......

on 'SPIES' '78,the band perform a GREAT number, more low key than these 2 mentioned here, with GREAT lyrics, along the lines musically of the STONES 'FINGERPRINT FILE', perhaps influenced by them as well as other ideas, again this is a true original 'ISN'T IT NICE TO KNOW WHO CONTROLS THE C.I.A., BROTHER RICKY WOULDN'T LAST MORE THAN ONE DAY, I REALLY WANNA KNOW, I REALLY WANNA KNOW, SPIES ON THE SPIES, WHEN THE SPIES ARE SPYING ON US, DO U THINK WERE STUPID THAT WE BELIEVE THE LIES ABOUT JFK, I GUESS WE MUST BE CAUSE NO ONE SEEMS TO CARE ANYWAY,..........................THE C.I.A. AND THAT FIRE ANGEL, WHATS HER NAME' ?........by ' 79 the band changed their name to the NAUTS, and released a 2nd lp long overdue, a little while later they called it a day, for more info see this page at WHAMMO.AU.COM -

http://www.whammo.com.au/encyclopedia.asp?articleid=428
---
TED MULRY GANG

TED MULRY was an australian singer who released pop singles in the early 70s, around 74 he jioned guitarist Les Hall ,drummer Herman Kovacs , and Gary Dixon to form a glam rock band, they released some really GOOD singles, .....'SUNDAY EVENINGS' '75 march ,was different from the rest of their catalogue, it's BEATLES inspired pop similiar to SMOKIE.... 70s pop finesse......... ' I REMEMBER NOT SO LONG AGO, WATCHING SPOOKIES ON THE LATE LATE SHOW, I HAD NO MONEY, BUT I DIDN'T KNOW I'D MISS THOSE SUNDAY EVENINGS YEA,....IT's 6:00, OOHHH, I'M OFF TO WORK......'JUMP IN MY CAR' '75 sept..... became a # 1 hit in their native land, it was also covered by SPEDDING who made a more MUD-like sound with it.....'JUMP IN MY CAR, I WANNA TAKE U HOME,MMMM, JUMP IN MY CAR, IT's TOO FAR TO WALK ON YOUR OWN, ( NO THANK U SIR ), OH COME ON NOW, I'M A TRUSTWORTHY GUY, ( NO THANK U SIR ), OH LITTLE GIRL I WOULDN'T TELL U NO LIE, I KNOW YOUR GAME, HOW CAN U SAY THAT WE'VE ONLY JUST MET'.......to see the rest of the lyrics for this great song see our friend's site - the 'YEAH, YEAH, YEAH' lyrics site from our links page....

'DARK STRUTTERS BALL' '76 feb.......goodtime STONES-like glam, MUD charisma , good guitars, this one was a cover of an old, old song........ 'I'LL BE READY TO GET U IN A TAXI HONEY, PICK U UP ABOUT HALF PASSED 8, OH HONEY DON'T BE LATE, I WANNA BE THERE WHEN THE BAND STARTS PLAYING, I WANNA BE DANCIN ON MY SHOES WHEN THEY PLAY THOSE JELLY ROLL BLUES, TOMMORROW NIGHT AT THE DARKTOWN STRUTTERS BALL'.....another song called 'CRAZY' '76 june( no not the MUD song, but an original )shows the band sounding a lot like the FACES, Mulry sounds a lot like ROD STEWART here........'WELL U SAY YOUR MOM's GOT NOTHING, BUT I WOULDN'T BE A BIT SURPRISED IF U WOKE UP ONE MORNING RIGHT BEFORE YOUR EYES, U MUST BE CARZY, CRAZY, MONEY TO BURN'....and...'U SAY U WON'T GET MARRIED CAUSE U THINK IT WILL SLOW U DOWN'............on

'STEPPIN' OUT' '76 nov........the band had the STONES rock sound down and improved in this style , this was a song about life on the road.....'IF MY DRINK WAS BROUGHT EVERY MORNIN' SITTIN IN MY HOTEL ROOM, LAYIN' IN MY BED SCRATCHING MY HEAD,LIFE SURE CAN BE ROUGH, SHAKE OFF MY BED CAUSE I'VE HAD ENOUGH'......they changed their name in '77 to TMG, and as punk rock builded up they faded like many glam bands of the day.....TED MULRY passed away on sept 1st '01, 1 day before his 50th birthday, to see more on this great band see the following link -

http://www.howlspace.com.au/en3/mulryted/mulryted.htm
---
SILVERHEAD

a FINE debut in 72, SILVERHEAD has a MOTT the HOOPLE/STONES/ALICE COOPER/FACES sound, many GREAT songs; 'underneath the light', 'ACE SUPREME', ( biker glam ! ) 'johnny', 'ROCK-N-ROLL BAND',etc... however the followup '16 and savaged' is a dissappointment, only 3 good songs, and the rest of the lp ranges from mediocre to BAD, they were led by MICHAEL DES BARRES ,and NIGEL HARRISON who later went onto BLONDIE! they went to n.y. to open up for the DOLLS, for more of this sound try
---
REDDY TEDDY

a '76 lp had a good protest number 'CHILD OF THE NUCLEAR AGE', (at the end there is a bunch of machine gunfire, and explosions),... and 'magic magic' another good rocker, among others...MOTT/ALICE COOPER-type angst, the band opened for the DOLLS on some shows, and actually have some demos recorded with mercury records way back in '72, they were friends with other boston musicians such as WILLIE ALEXANDER (see below), and another mid 70's rock band called MICKEY KLEEN and the MEZZ......for more of this sound search out the HM KIDS '75 release 'anvil chorus'......the bass player for REDDY TEDDY went onto play in a band called ROBIN LANE and the CHARTBUSTERS......

for more info on REDDY TEDDY, see the following site -

http://www.rockinboston.com/reddyted.htm
---
HEAVY METAL KIDS

not a metal band, but a rock band who flirted with glitter, they released their debut in '74 from that - 'R-n-R MAN' is SUPER, on this song the band is in full form, this is pure glam, STONES-DOLLS-type guitars bash away, 'i'm just a high heeled boy, and i'm doin a dance with a red hot fox in my hand', there comes a slow interlude where the band says 'everyone needs someone to believe in,.......... r-n-r, r-n-r man', then the band really kicks in the guitars come on strong and they build up a jam towards the end, this one is better than anything on their 2nd lp 'ANVIL CHORUS', yes we have the second lp 'ANVIL CHORUS' '75, but only have the one song from their 1st lp...... it's fine lp in the style of MOTT the HOOPLE, FACES, and STONES, among the highlights are 'HARD AT the TOP', 'blue eyed boy', 'cops are coming' (full of street paranoia), and the closing slow rocker 'THE BIG FIRE' with lyrics that begin 'we were all watching the stones on the video'

...........the band were led by GARY HOLTON, and in '76 they had a hit single with 'she's no angel', which is decent rock song with strong rums and vocals, they went onto release a 3rd and final lp, but as the story goes when punk came into the scene, bands like this either changed their style, or quit all together...................actually their 3rd we think is their best, and a great lp in hard rock/glam category.....in late 2003 we did in depth reviews of the HEAVY METAL KIDS 1st, and 3rd lps plus some singles, see our page 21 links at the bottom for the page.........
---
the HOLLYWOOD BRATS

better than SILVERHEAD, this record came out in 73 and has a teenage DOLLS/STONES sound, great energetic songs like 'SICK OF YOU', 'CHEZ MAXIMES' and 1 slow song 'drowning sorrows'...the lp was released in the u.s. under the title 'grown up wrong'...we have some other songs that are not on the record like 'suckin on suzi' and 'little ol' winedrinker'... great trash...

member CASINO STEELE went onto join the pop-punk band the BOYS(see page 6) a few years later, they have a good RAMONES-pop sound, good strong records and the hard to find song 'you can't hurt' a memory' sounds like a cross between JOHN LENNON and JOHNNY THUNDERS...really.....their 'SICK ON U' recently made a junkshop comp. called GLITTERBEST by RPM records, see page 21 for more info.......an lp of demos came out in the 80's called 'whatever happened to the hollywood brats, here is a site for them http://www.casinosteel.com/ THE HOOLYWOOD BRATS are not to be confused with the HOLLYWOOD STARS who had an lp in 77, late for the glitter era, however the lead song 'all the kid's on the street' is a good imitation of SWEET...
---
ENGLAND'S GLORY

this is the band that featured PETER PERRETT of the ONLY ONES(see page 6)...back in 73 !...the lp was recorded in '72 and released in jan. of '73, but it was not promoted at all as we've been told, ...the highlights - all of them ! WHAT AN LP THIS IS !!...this is a guitarist masterpiece...PERRETT's liquid guitar is all over the place, and as ONLY ONES fans know he had a great voice...the lp has a dreamy plastic-pop sound to it,on quite a few of the songs he evokes LOU REED's laid back style,a couple lean toward the sound of the HOLLYWOOD BRATS, there is some STONES influence as well,

the lp opens with 'DEVOTION'...great tune, different than any glam tunes of the day...'the WIDE WATERWAY' is another GREAT one.....has lyrics such as 'life is often cruel sometimes, but i don't mind, it's all part of the wide waterway'...'first time i saw you' is SUPERB as well, there are 2 original versions of only ones songs 'city of fun' and 'peter and the pets' , we think the versions from '73 are better, 'BRIGHT LIGHTS' is definetely one of the best songs in the year of '73, LOU REED's style and influence is shown very strongly on this number.......'WHEN I LOOK OUT INTO THE STREETS, I SEE THE BRIGHT LIGHTS, IT's SO DARK AND COLD AND I'M ALL ALONE WITH THOES BRIGHT LIGHTS'.....later Perrett screams ( 'funk rock' ! ), actually sounds like he says 'punk rock' !........

on 'GUEST'...they sing 'IS IT ALL IN JEST, SHE SAID BE MY GUEST, SHE SAID HONEY WON'T YOU BE MY GUEST, I'VE BEEN OUTSIDE THIS WORLD, I'VE SEEN BOTH SIDES GIRL'.....KEITH RICHARDS influence slightly.....'PETER and the PETS' is rather good as well with some GREAT guitar work ; 'IT's BECOMING VERY CLEAR WHAT YOUR DOIN' HERE, " , YOU'VE GOT TO MOVE ON , YOU BETTER MOVE ON, RUBIES AND PEARLS THE TREASURE OF THE NIGHTS, STANDING IN THE ROOM WATCHING FIGURES OF ICE, U CAN HAVE THEM ALL, U CAN HAVE THEM ALL......... the closing 'showdown' is the icing on the cake, very nice vocals from the background singers here,ACTUALLY A BEAUTIFUL SONG, we've posted some lyrics at the end of this section on england's glory below,........ maybe some day someone will post all the lyrics on the internet....... this lp is full of surprises ...it makes us wonder that these songs should have been hits...

,...the bassist for this band was HARRY KAKOULLI, who later went onto form the GREAT new wave band SQUEEZE (see page 6).....a cd released had 3 songs added - 'Predictably Blonde', 'Weekend', and 'Trouble In The World'..........'a friend of mine sees herself as a queen, all she's got is an insane daughter to keep herself company, i am afraid a back cat's charm ain't quite what it seems, but a black cat ain't never done me no harm, .......it's the last journey and i don't know where i'm going, it's the last journey........'
---
CHRIS SPEDDING

in 75 when MICK TAYLOR left the STONES, CHRIS SPEDDING was considered to replace him, i think he declined, we love his single from him called 'motorbikin' a great pre-punk glitter tune similiar to the RAMONES sound, 'JUMP IN MY CAR' '75 has a great MUD - STONES glam sound,actually it was originally perfomed by the TED MULRY GANG see above........ whereas 'new girl in the neighborhood' sounds more like ALVIN STARDUST and BUDDY HOLLY, SPEDDING helped pave the way for punk rock, in

'76 he got together with the VIBRATORS (see page 6), and released one of punk's earliest singles 'POGO DANCING' '76, a RAMONES -type attack, one of the best songs of the year, the b-side 'the pose' '76, had more of a pub rock sound, ...he's played with many people, from 73-74 he was in a rockabilly/rock act called the SHARKS,

who released a couple of records, and a bubblegum group called the WOMBLES (see below) in 75...and when new wave came around he had some classic lp's like 'guitar graffitti' and 'HURT' and would go onto release many lp's...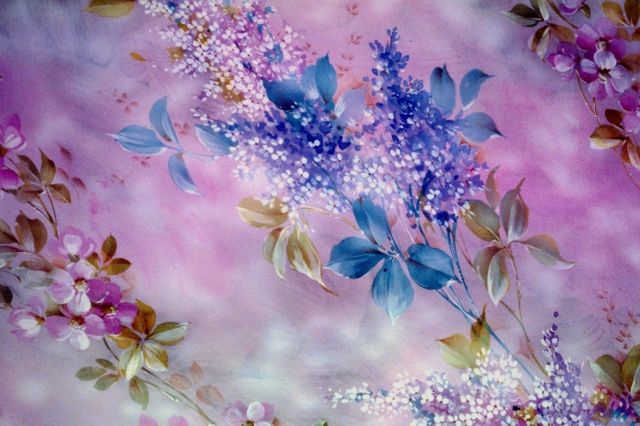 ---
MINK deVILLE

from the streets of n.y. this debut lp 'CABRETTA'......from 77 is part of the new-wave, but has a STONES/LOU REED sound to it, and some of the slower songs have gospel backing on the vocals, SUPER debut, among the highlights are 'venus of ave D', 'little girl' 'SPANISH STROLL', with some lyrics in espanol,

and the Excellent 'PARTY GIRLS' ...sounding a bit like VAN MORRISSON, however the followup, allthough it has some good songs, is a nothing like the first, singer WILLY deVILLE would go onto put out many records some GOOD, some just okay, an 87 ep has him sounding a lot like RAY DAVIES... these folks from holland have a great MINK DEVILLE site - http://home.wanadoo.nl/~vansprang/index.html
---
MILK-and-COOKIES

NEW info on his band see below....

INTERVIEW with SAL MAIDA, see below after the review, also new info on an archived concert by this band at the end of their section here :)

a n.y. band led by IAN NORTH, who later found success as a new wave artist...this band were from n.y. , they look like RAMONES, and were one of the first young n.y. bands in the mid 70's to get a record deal in n.y....their single 'LITTLE LOST and INNOCENT', is the long lost- teenage love song of the 70's, and the b-side 'BEST FRIENDS' is just as good...combines the poppier side of SWEET and early RAMONES into a GREAT tune with amazing guitar work ,

this single and b-side were released in feb. of '75...these guys were in their late teens when they debuted, they recorded a whole lp in '74 which they moved to the u.k. just for this recording, however at the time island records shelved the lp, because at the time the morons who ran the company decided that they did not want to be in the bubblegum business...so the lp was released in '76 as a new wave token lp...this lp by MILK and COOKIES is a power-pop MASTERPIECE !...the lp has a strong SPARKS influence, and bridges the sound from that band along with the sounds of early BLONDIE, and the RAMONES...

the lp begins with 'DEE DEE your stuck on a star',..( JIMMY DESTRI auditioned for the band but never played contrary to what some say ) so ya know we figured the song coulda been about one DEE DEE RAMONE...this opening track is very SPARKS-like pop, 'little lost and innocent' sounds like a long lost teenage love song, no it is thee epic teenage love song of the 70s, this is super BUBBLEGUM GLAM.....'we go on dancing' is a slower number with 'sha-la's' here and there...and there is a super glam number called 'RABBITS MAKE LOVE', on side 1, experimental RAMONES grind, futuristic sound, and glorious vocal changes throughout...and 'not enough girls' has the secret agent sound, with the snare drums....

side 2 has more GREAT songs...'chance to play' has the futuristic drum sound that DEVO would use years later on 'thats good'.....M and C's 'the last letter' is sophisticated pop that takes it sound straight from the 'propaganda' lp, 'READY STEADY' has a sharp guitar attack, with lyrics such as 'suzi don't leave me alone, please don' t leave me alone'...and the closing 'BROKEN MELODY' is a great pairing of words and music, which makes for a perfect closing number with an apocalyptic guitar sound....

' WOK-n-ROLL' ( demo ).......GREAT song which shoulda been on the lp, close in sound to HELLO with the handclaps and HEAVY bass, which make for a pre-punk sound.........' I GOT A GIRL, SHE's A BABY ( ALLIAGTOR ? ) , I WALK TO FIND OUT, BUT SHE ALWAYS SAYS LATER, WOK-n-ROLL...'.....more demos can be found on a forthcoming MILK-n-COOKIES cd.....also see page the bottom of our 21 links for more info on these dems.....

.leader IAN NORTH would go onto a band called IAN NORTH's radio with ANDY ELLISON, and MARTIN GORDON, see page 5 for that some rare info there, see RADIO STARS page 6 for more info on the band that they would evolve into... we have added the track listing to page 5, and more info on MILK and COOKIES there as well, here is the lineup -

Sal Maida Bass Mike Rutz Drums

Justin Strauss Vocals Ian North Keyboards Guitar

Muff Winwood Producer

the artist direct link on page 16 has some info of other musicians whom members of MILK and COOKIES worked with...also the feb-march '76 issue of Trouser Press with ROXY on the cover has a review of MILK and COOKIES....u can get there thru our links 2 page....

MILK-n-COOKIES live at CBGB's mid 70s can now be heard including some great tracks that were originally considered demos such as; 'ON THE OUTS', 'TYPICALLY TEENAGE', 'TINKERTOY TOMMORROW', 'RIVETS', and 'GIRLS IN GANGS'.......at our friend's site - WFMU, see our downloads 2 section or try this link ~

http://audiostore.ru/music.phtml?id=16015

INTERVIEW conducted with SAL MAIDA in early May '06, posted on May 12th '06

70s invasion mgmt.

Hi Sal, Always loved the glam/bubblegum sound of MILK-n-COOKIES, tell me how you guys got together and exactly when ?

The band was already together when I joined. John Hewlett received a demo and was impressed, but wanted to replace their origial bassist with me. That's exactly what happened, as I was back living in New York from Being in England with Roxy.

70s inv mgmt.

Did you or any of the other members play in other bands in the late 60s or early 70s other than you playing for Roxy Music ?

I had been in some local bands in New York-nothing of any note. The others I don't know.

How long was Jimmi Destri of Blondie in the band ? We still don't know how this got started, but Jimmy was never in MnC! He auditioned, but we decided not to have a keyboard player in the band. Nothing to do with his talents, but a 5th member was not needed in my opinion.

well folks there you are, where else in the world can you get this info ?

See this site for a new magazine article on the band along with shots of them in N.y. and London in the 70s ~

http://www.totalrockmania.com/

---
the TEENS
from germany, this band had a hit in '78 with 'FUNNY MONEY HONEY'...kinda like the ROLLERS, but with punky new wave guitar, GOOD vocals, and good musicianship, classify under - poWer pOp - *...'PUNK GIRL' is a another good one with lyrics such as 'there's a brand new girl at school today with her hair going every which way, and everybody's saying she's no good'
....they had some innocent pop tunes like 'hey mr. bluebird', elsewhere they made a decent cover of BOLAN's 'HOT LOVE'....'BABY BLUE' is very good with a heavier streamlined punk-pop sound, and '1, 2, 3, 4 red light' is another new wave stomper.....and 'GIMME YOUR LOVIN' is another GREAT power-pop song.....so whatever became of this band ?
---
FLINTLOCK

a teen band of actors and musicians put together by producers put out an EXCELLENT POP song called 'DAWN'! '76, which actually was on their lp of '75...GREAT HARMONIES, sunny pop feeling and great musicianship, the song ROCKS out,..... the song 'SOONER or LATER' is another great song, this one is a hard glam rocker with a strong backbeat, and the singer singing 'i'm out of my head thinking of u, ...sooner or later, sooner or later, your gonna want me', and the band singing along in the background, much like on

'RUSSIAN ROULETTE' which is heavier,on that song 'russian roulette' they sing 'the winner always loses, cause it's one for the money, 2 for the price of my honey,..... russian roulette, place your bet, the winner always loses, cause it's one for the money,2 for the price of my honey, russian roulette', hard rock with a glam sound, sounds completely different than 'DAWN', this song sounds like a HELLO b side, and u know how great those were, good vocals too, on 'your like a magnet' '78, the band places emphasis on vocals for this rock song, 'hey u , your like a magnet burning away at my heart'.....and they remind us a bit of the band KENNY on another good pop song called 'my love is not for taking''75, and 'SEA OF FLAMES' is another GOOD pop #, very melodic pop rock with strings'''''I'D RATHER BE DROWNING IN A SEA OF FLAMES, THAN LOSE YOUR LOVE.....FADING ON A SEA OF FLAMES AND KNOW IT WOULD BE BETTER THA LOSING YOU....WHEN U WAKE IN THE MORNING...they had 3 lps, '75, '76, '78...see ebay once in a while...
---
BE-BOP DELUXE

'TEENAGE ARCHANGEL'...this tune was a RARE release in '73 that was only given away at concerts as a promo, should have been on an lp cause it's a GREAT one, a friend said probably the most 'glam' thing they did...kinda like SWEET..some lyrics 'WERE ROCKIN' LIKE A BIG BAND, ACTING PRETTY BIG MAN, ROCKIN' LIKE A BITCH'.....later NELSON says 'ALL LOOKOUT' ! ..as the guitar jams he declares 'CRUISING LIKE A JET' !.....then comes a melodic interlude...at the BE BOP DELUXE site u can see a picture of this rare first single they band actually was more than a one-hit wonder, and 'made in heaven' '75 is a decent rock tune with strong guitars where they sing 'she's a maid in heaven'...the lp 'FUTURAMA' '75 is said by trouserpress magazine to be a great sci-fi rock lp...we do have the 3rd lp that came out in '76 'SUNBURST FINISH', but to be honest maybe a couple of good tunes, the lp plays into a boring prog-like rock that doesn't really go anywhere, maybe the next lp was better.........
---
Nature's first green is gold, Her hardest hue to hold. Her early leafs a flower; But only so an hour.

Then leaf subsides to leaf. So Eden sank to grief, So dawn goes down to day. Nothing gold can stay.

ROBERT FROST
---
Count Copernicus and the Cosmic Fire

. . . ok so you can see were really mining the depths of 70s trash with fi ally adding a section here on this guy and his band from the land down under...Count Copernicus' real name was David Allen Clark, at first glance of the band one is reminded of the 70s glam rock band also from australia called SKYHOOKS because of their appearance with the loud glam threads, big costumes, wigs and so on, and the Count really dresssed the part, so much that he looks like the main influence for the wizard who appeard in the glam rock film 'OZ' which came out in ' 76 and was supposed to be a rock-n-roll version of the Wizard of Oz, but was really a silly but fun movie filled with rock music and shows nice scenery of the austrailian outback,...go a step further and one could say hsi look resembles the villian - Glitter Rock from the Krofft Supershow - Elctra Woman and Dyna Girl......ok only us music fans of a certain age would even remember that person ( incidentally Glitter Rock himself emailed and signed the 70s invasion guestbook many yrs ago when we first began maybe 1999 )

Well we dont have a complete discography, but here is a partial one with downloads and live footage available for downloads at youtube, as well as some footage out there from a film called Australia After Dark, musically how do they sound ? Pretty Good !.....mix of influence from Bowie, Jobriath, and 70s rock and the band seemed to be skilled musicians with lots of experience

1 Marmalade - glam rock number about a cat named Marmalade :) 2 Painted Ego 3 Boogie

4 La,la,la,la,la 5 The End 6 Salvation 7 Cosmic Kiss

La, la, la, la, we think is the best of the batch here with futuristic lyrics , synth, and strong Bowie influence, and Marmalade is good time glam rock, ....a lot of articles were written about the band as the count was touted as a space age vaudevillian of sorts, a spiritual seeker and a Vegetarian :) more info and reviews on these rare songs to come, for now see youtube for several downloads and live footage :)
---
CHICORY TIP
unique original songs sprung forth from this band who placed emphasis in their songs on the MOOG instrument......they had an EXCELLENT pop song called 'SON of my FATHER' '71, features a moog traveling all the way thru...' 'what's your name' '72 was another, and 'good grief christina' they rock out a bit.....'CIGARRETTES , WOMEN, and WINE' '73, good vocals here, was one of their biggest hits in the u.k. whereas unfortunatley in the states they were unknown, 'i.o.u.' '73 sounds too simplistic, and in '74 they recorded our favorite
'TAKE YOUR TIME CAROLINA', a SUPERB pop song that leaves the listener with a feeling of deja vu.....and seems a pop singer named LINDA LEE liked it so much that she borrowed or else the songwriter borrowed the melody from 'Take your time Caroline' for her single 'Anne Belle' which came out in '75 and we believe was an Italian bubblegum single, Chicory Tip had one more single after that with 'SURVIVOR' in '75 , which some viewers said was a last shot at the singles chart, however it was released in another country, not in the u.k., we like this one very much, it has an inspiring sound from the moog ,and they state that they survived the rock climate 'cause i'm a survivor, survivor, survivor, no no, no one can fail me now'...... then broke up for some reason , slight comparison to E.L.O.... go to the impossible discographies below for more info located at our links page, multi-talented artist GIORGIO MORODER was the producer for CHICORY TIP, see our links page for a link to him as well....
---
BILBO BAGGINS

this band were more a pop band with glam influences......they covered the B.C. ROLLERS 'SATURDAY NIGHT', not sure how it sounds, we'll review 3 of their songs.......'THE SHA NA NA SONG'....'74....this one is RUBETTES style pop with good lyrics 'I DON'T KNOW WHAT THEY TAUGHT BACK IN SCHOOL, BUT I FEEL LIKE SOME KINDA FOOL, OH WELL I KNOW MY TEACHER DIDN'T HAVE NO SOUL, AND THAT SCHOOL DIDN'T TEACH NO R-n-R, OH NO , ( melodic vocal part) GETTIN' MY MIND ON OTHER THINGS TILL THAT SCHOOLBELL RINGS', and 'IN MY TATTERED DREAMS I COULD HEAR LITTLE RICHARD SCREAM'....good background vocals too.......suppose 'BACK HOME' was a small hit for this band, allthough it has a kinda psuedo-SLADE sound 'GOIN' RIGHT BACK TO THE CITY, THRU THE COUNTRY AND THE CITY, PEOPLE WONDERING WHY I'M GOIN' BACK', and 'WELL I'M A ROUND THE WORLD RAMBLER, JUST A FORTUNE GAMBLER, IT's ALWAYS GOOD TO BE BACK HOME''.......

in '78 they adapted rather well to the new wave with 'I CAN FEEL MAD'.....this song can be classified as power-pop with synths and straight ahead guitar work, heading in a direction DEVO was working in.....' I FEEL SORT OF HAPPY, WELL SOMETIMES I TAKE LEAVE OF MY SENSES, TELEVISION GETS ME IN A FRENZY'.....then come some corny lyrics about wanting a sister, despite them it's a GOOD number and better then the above 2, to see a picture of this forgotten glam-pop band see GLAM ROCK BEAR's site, thru our links page....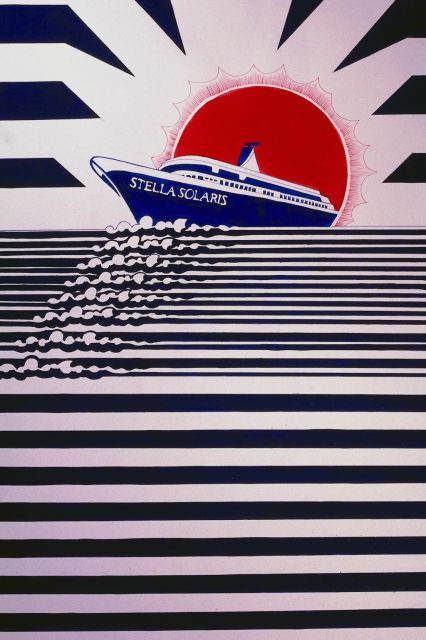 ---
SAILOR

SOPHISTICATED POP BAND who opened some shows for COCKNEY REBEL in the mid 70's, they released their first lp in '74, and made some amazing music all thru the 70's, they utilized all kinds of unique instruments on their lps that were seldom used in the rock world such as the nickelodean the first lp has some real gems, amongst them 'JOSEPHINE BAKER' '74, BRILLIANT pop tune about an old cabaret singer who sang in paris in the 30's, excellent vocals on this one !, 'TRAFFIC JAM' ..'74 was a big hit for them, it has a modern sound to it, and 'GLASS of CHAMPAGNE' '75

shows a strong ROXY influence as do some of their other tunes 'SAILOR' a song from their first lp gives one a longing for the open sea, as does 'COOL BREEZE' 76, a FINE tune emphasis on the vocals again....'the old nickolodean sound' is an old fashioned song about life around the docks...... some songs were about girls and fashion such as 'stilletto heels' '76, even in '80 they were writing good sngs such as 'runaway', we have been told that their lps from the mid 70's are pop masterpieces, and later they journeyed into disco, some members were in a 60's pysch band called ELECION here is a site - http://home.t-online.de/home/marinero/

see also page 3 for KAJANUS-PICKETT, we reviewed a song there they did called 'MOVIN' ON', it's great country-rock and features 2 future members of SAILOR....there was another unknown band who musically have been slightly compared to SAILOR, a boston band called ORCHESTRA LUNA who debuted in '74 with an lp....see our page on them from the bottom of page 21....

ELLIOT MURPHY

very interesting singer songwriter, from the N.y. underground he and his band released the first lp 'AQUASHOW' in '73 sounding on some tracks with vocals very much like one STEVE HARLEY, but not as sophisticated, he had some DYLAN influence, some others we can't quite place either, but just check out 'ANASTASIA' and this sounds like it coulda been a long lost track from early COCKNEY REBEL, beautiful pop music, but what year is it from ?

he did another lp in '75 called 'LOST GENERATION'...singing songs about Andy warhol, and Brian Jones and many others, and in '76 with 'NIGHT LIGHTS', for a while ERNIE BROOKS from the MODERN LOVERS played in the band, Murphy went onto a long career with a strong following, yet most people in the world never heard him, stop and listen to 'ANASTASIA' at this video clip at youtube while proceeding here at this link

https://www.youtube.com/watch?v=ZTVOMvRykDg

and listen to samples from the lps at his site here

http://www.elliottmurphy.com/aquashow.html
---
********************************************************************** John 14:17

Even the spirit of truth whom the world cannot receive, because it seeth him not, neither knoweth him, but you know him for he dwelleth in you, and shall be in you.

BHAGAVAD GITA 2:20

'For the soul there is neither birth nor death, of any time. he has not come into being, does not come into being, and will not come into being. he is unborn , eternal, everexisting, and primeval. he is not slain when the body is slain'.

Prabhupada - 'Qualitively the small atomic fragmental part of the supreme spirit is one with the supreme. He undergoes no changes like the body. sometimes the soul is called steady or krta-stha. the body is subject to 6 kinds of transformations. it takes birth from the womb of the mother's body, remains for some time, grows, produces some effects, gradually dwindles, and at last vanishes into oblivion.

the soul however does not go through such changes. the soul is not born, but because he takes on a material body, the body takes it's birth. the soul does not take it's birth there and does not die. anything which has birth also has death. and because the soul has no birth he therefore has no past, present or future. he is eternal, ever-existing, and primeval, that is there is no trace in history of his coming into being'.

for those of you who don't understand this passage, Prabhupada is saying that the understanding of time is completely different in the spiritual world, and that we should try and look beyond our limited human understanding when trying to comprehend the soul, and the body...

**************************** Corinthians 13 :12-13

For now we see through a glass darkly; but then face to face, now i know in part, but then shall i know even as i am known. And now abideth faith, hope , and charity these 3, but the greatest of these is charity

14 : 1 Follow after charity, and desire spiritual gifts, but rather that ye my prophesy.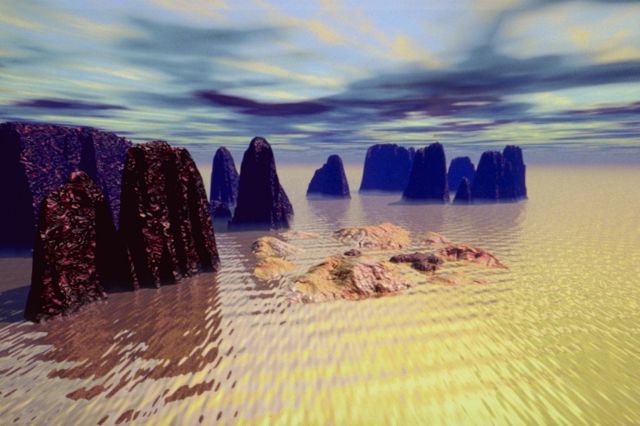 ---
********************************************************************** ONE HIT WONDERS and some really far gone

NO - HIT WONDERS :)

other bands in the early-mid 70's who had some hits in the glitter style were;

TEDDY PALMER and the RUMBLE BAND

....released an EXCELLENT glam slam version of ELVIS' ''TEDDY BEAR'... sounds like a rave up between ALVIN STARDUST and the GLITTERBAND...3-D electric sound, they sound like they really mean it in the chorus with the word 'FIGHT' , great musicianship, every note is right on target !!!...check out page 21 for more info on their sole lp of '74, and a picture of the band also....and check out Glam Rock Bear's site for an interview.....on our Links 1 page....well they weren' t KIPPER, but then again no one was KIPPER, except for KIPPER.

STREAK

obscure band mentioned in an old BOMP magazine...'BANG BANG BULLET' from '73 is an EXCELLENT glitterrock song in the style of the N.Y. DOLLS , good vocals, and some SUPERB raunchy guitar work...and the b-side 'black jack man'rocks out more like SWEET .....apparently this was the 1st single, the band featured JAKE HOOKER who went onto form the ARROWS (see above), see our Gateway 5 for a rare photo, in recent years Pure Pop Blog resurrected some superb demos from Streak and posted them for all to hear on his blog,

we were sent info on STREAK and the early formation of ARROWS from ALAN MERRILL himself, please see our ARROWS section on page 5 for the writeup ! we are not too sure about the following below sent in -

NOTE :Marianne Faithful's ex-husband BEN was also in Streak, they had another single out on A&M in 1972 called Gonna Have A Good Time. It's more Stonesy than New York Dolls.....this according to the mystery junk shop glam fan...see our other ARROWS section close to the bottom of page 5 for some writeups sent in on the formation of STREAK into ARROWS, sent in by ALAN MERRILL himself !

SON of a GUN

-'MAISON D/AMOUR' '74, glitter-theatre-rock, sounds like ROCKY HORROR / SWEET...'ACROBATS AND THOSE WHO AREN'T TOO SURE, FOR THE MASION D'AMOUR'....strong tune from an obscure band,the b side 'all smoke and no fire' is reveiwed on page 21, a 2nd single was called 'MAN of my WORD' '75 , on this one they perform another strong glam single with a slight MUD sound......razor sharp guitars slash along to a street glam sound with some GOOD vocals......'I'M A MAN OF MY WORD, I'M A MAN OF MY WORD, BABY, BABY, YOUR OLD ENOUGH TO KNOW, YOU GOT A LONG WAY TO GO, HOLD ON, HOLD ON TIME ALONE WILL TELL, WILL YOU KNOW ME WELL OR NOT AT ALL, I'M A MAN OF MY WORD, AND I'M BEGGING YOU GIRL', ...and.....'TAKE A HOLD OF YOUR PRIDE AND YOU WON'T BE DENIED, SHOW ME BABY THAT YOU CAN DEPEND ON ME, AND TAKE ME , MAKE ME ALL THAT I NEED TO BE'.....not sure of the b side....we have a very rare video of this band appearing on an old B.C. Rollers show singing 'Man of my Word', they appear to be a 4 piece glam band ; 2 guitarists, a keyboard player, and drummer, the lead singer has long blond hair like Connelly from Sweet.......if anyone has more info on this unique band let us know please.........in '08 a great site called CRAZEE KIDS surfaced, see here for a picture sleeve and download for this band ~

http://crazeekids-music.blogspot.com/search/label/Son-of-a-Gun

SMALL WONDER

'ORDINARY BOY' '75, jan.

in the era of glam rock you had many small bands who only put out 1 or 2 ace singles, this band Small Wonder was one of many, and what a GREAT single this one was...along the lines of the GLITER BAND's camp approaching SLADE-type pop.....ELECTRIC STOMP ! pre-punk, well almost.......with handclaps !....'DANNY O, GONNA BE SUPER, NOW HE's GONNA BE ALLRIGHT, HE DON'T CARE ABOUT THE CHANGES HE HATES, THEY KNOW HE WANTS TO LEAVE, YET THEY'RE WAITING HIM OUT........HE's GONNA GET OUT OF HERE, GET OUTTA HERE, GET OUTTA HERE, GET OUTTA HERE, GET OUTTA HERE, GET OUTTA HERE, GET OUTTA HERE , GET OUT ! ........CAUSE HE's AN ORDINARY BOY AND HE HASN'T ANYWHERE TO GO, HASN'T ANYTHING TO SHOW, HASN'T ANYONE TO KNOW, HASN'T ANYWHERE TO GO'.......synths roll in between bass,drums, and HANDCLAPS...listen closely to the guitars and u can hear kinetic folk energy building up, fans of HECTOR will like this......u can see a picture of this 45 close to the bottom of our gateway 2....:).....another song they had made the cut for 'More Glitter From the Litter' , but it's a Bolan ripoff of 'Jeepster' and it did not deserve to be on that comp.

PAPER LACE

this band who dressed like AL CAPONE and his associates, had a worldwide smash with the glitterrock tune 'THE NIGHT CHICAGO DIED' in '75, a real GEM, but their other hits while known to european audiences, are mostly unknown to u.s. audiences...they had another great song in '75 called 'SO WHAT IF I AM' .....GOOD synth work, and lyrics such as 'i'm just a question you don't understand, so what if i am' !

SISTERS

'KICK YOUR BOOTS OFF' '73 april,.........INTERESTING, somewhere between the sounds of MUD's 'CRAZY', and SLADE's 'COZ I LUV U',this song combines them for an interesting sound, and the vocals sound like KENNY........the intro is shouted 'ALLRIGHT , WERE GONNA HAVE U KICK IT TONITE'!'.......COME HOME FROM WORK BABY, JUST CAME FROM SCHOOL, TRY THE CRAZY THINGS U REALLY WANT ME TO BE, WERE REALLY GONNA GATHER AROUND WERE GONNA HAVE A SCENE, ALLRIGHT GONNA HAVE A GOOD TIME'.........later in the song they sound like a teenage GLITTER BAND....with a chorus of 'hey's'......this track made the cut for Velvet Tinmine, allthough it did not make the cd here is the review of SISTERS 2nd single

' THERE's A RAVER COMIN' OVER' '74,........crazed glam single, campy and very enthusiastic, musically somewhere between the GLITTER BAND, and LIUETENANT PIGEON's experimental sound.....has some girls singing along as well for extra camp value,......stylistically it's more of a GLITTER BAND raver with strings !...horns, and a hypnotic beat........'HEY, HEY, HEY, HEY, HEY,.....THERE's A RAVER COMIN' OVER, THERE's A RAVER COMIN' OVER, AND IT LOOKS LIKE SHE'LL BE HERE SOON, AND IT LOOKS LIKE IT'LL BE HERE SOON ( girls - 'YEA' ! ) , SOON, SOON, SOON, SOON,.........SHE WAS THE MOST PROTECTIVE GIRL'........and......I'VE GOT A BROTHER WHO WAS AS BIG AS ANY OTHER, I HAD TO FIND MYSELF A POOR GIRL, TO PROVE MYSELF TO HER......I LOVE HER, NEED HER, I NEED TO MAKE HER MINE'

STARLUST

'GIRLIE BOOKS AND MAGAZINES/SOLID STATE HYSTERIA' '75

this one were a N.y. JunkshopGlam band, STEVE SUPERLUST may have been their singer, don' t know if they did more than this..... the A side is a superb glam rocker which sounds very, much '74/'75, with dirge guitar, and some talented vocal work, the song goes on and on and the singer's vioce soars....... ' everytime i feel real high i go to a place only i know, in the back close to the wall it's the one i got on 42nd st'..........'girlie books and magazines, i know they are so sweet'........lyrics are about girls in magazines....the flip is a real STRONG instrumental rocker straight from the old school, bass and lead guitar bashing away,.....not as good as BIG WHEEL's 'SHAKE A TAIL' but close,.....stay tuned :)......for now see this site to hear a clip -

http://members.cox.net/jaylitch/tradelist.html

STARK NAKED

this one were actually a hard rock band who played some prog and released an lp in '71, at Proudfoot Sound you can download a killer song called 'Sins' which is more in a glam mold, the b-side was called 'Done'.......

STARBUCK

laerge writeup sent in on Starbuck, see below after reviews....

'DO YOU LIKE BOYS/U NEVER WANNA ROCK-n-ROLL'

GREAT single and b side effort here from this little known uk band, the a side has a GREAT melody, whimsical sound, sounds like GARY GLITTER only more melodic, it slight resembles WIZZARD style pop perfection 'I TRIED TO GET U TALKING, BUT U SHY AWAY FROM ME'....and 'DO U LIKE BOYS', and 'PEOPLE SAY I'M OFF PURSUING U'.....the singer camps it up....song could have been either directed to little girls or gay males.........the b side 'U NEVER WANNA R-n-R' is BETTER, in fact it sounds like VAN MORRISON fronting a FACES style glam rock band traveling thru time dancing on a good time beat that never ends.......pop perfection indeed, b sides are usually not this GREAT.....'YOUR JUST A GYPSY, GYPSY' and 'OH U NEVER WANNA R-n-R, THERE's SOMETHING MISSING IN YOUR SOUL, YOUR FEET DON'T TOUCH THE GROUND'......the a and b sides were both co-written by Alan Blaikley who also produced Dave Dee Dozy Beaky Mick & Tich....on another single from

another single from this band is good, but nothing like the first single,........ 'WOULDN'T U LIKE IT ' '73.........the band delivers another campy glam pop number.......this one has a staccato novelty intro, really offbeat with a girl going 'OOOHHHH' all the way thru the song, love it ! kinda like WIZARD, but more emphasis placed on camp......horns play cool notes, and the band sighs throughout the song.....'WOULDN'T U LIKE TO MAKE IT WITH ME TONIGHT, I'D LIKE TO TAKE U HOME ( girl - 'ooohhh' ), WOULDN'T U LIKE A LIFELONG HOLIDAY WITH ME , I'LL SHOW U EVERYTHING', ...crazed laughter towards the end.....( on the b side ? ) 'HEARTHROB' the band deliver up a good song sounding very much like SHOWADDYWADDY with a cool 50s inspired spirit, whimsical style, unique percussion,...'EVERYBODY SAID I COULD NEVER BE BLOWN, NEVER BE BLOWN OFF MY COURSE, ( background singers ' wwwoooooo' ), MY LITTLE HEARTHROB LOOK WHAT U DONE NOW, U GOT ME THROBBING, THROBBING, SOBBING, SOBBING, U BROKE ME UP, NOW PUT ME BACK TOGETHER, WHEN U HELD ME CLOSE I WAS BODY AND SOUL'.....

here is a writeup, actually 2 sent in by music fan Justin Purington in early Apr. '06 ; Starbuck was Brian Engel and Martin Briley from Mandrake Paddlesteamer. They released several one-off singles between 1971 and 1974 after MPS broke up:

Corn And Seed Merchants - East of the Sun, West of the Moon (Columbia) Prowler - Pale Green Hmmm Driving Man (Parlophone) True Adventure - Where The Roxy Used To Be (Decca) Starbuck - Do You Like Boys (Bradleys)

They also released an LP of Merseybeat-inspired material under the name Liverpool Echo on the Spark label.The Liverpool Echo LP was issued in 1973 on the UK Spark label.

The info I gave you is direct from Martin Briley. The tracks ont eh Liverpool Echo LP are:

You Might as Well Surrender Girl Said to Me

You Know It Feels Right No Not Again

Seem Like Today Will Never End Gone Gone Gone

If I Told You Once Girl on the Train

Sally Works Nights No More Tomorrows

Don't You Know I've Been Lying Another Night Alone

The album is good for what it is - songs that try to sound like the Beatles circa 1964. It's not very glam at all.

By 1975 Martin Briley was in Greenslade, and by 1978 he had moved to New York. At the same time, Brian Engel moved to Los Angeles and joined the New Seekers.

---
---
DORIAN aka DORAIN ZERO

WRITEUP SENT IN BY A BAND MEMBER, SEE BELOW -

'DESTINATION NOWHERE'........... talk about OBSCURE, this guy had at least one that was recorded '73-'74, but not released till '77, in our gateway 2 there is a picture of this rare lp..........this tune is some real nowhere glam trash, and GREAT trash at that, can we say perfect ? sure ! the music sounds like LOU REED circa ' 74 or at least he tries for that low budget style with STONES-type vocals, fans of MINK DEVILLE would appreciate this song too, but of the songs on the lp as a whole the strongest comparison would be TELEVISION/RICHARD HELL, as TELEVISION opened for the band back in '74 .....' IN THE BIG BLAZING ROCK IN THE STREETS, MAKES NO DIFFERENCE HOW GOOD U CAN BE, YOUR POSESSION, YOUR ( ? ), YOUR TALENTS.................................DESTINATION NOWHERE, ON A PLANE OF BITTERNESS, LEAVING FROM TRACK 13, ARRIVING AT STATION MEDIOCRITY, AND ME JUST ANOTHER REFUGEE,....... YEA SITTING AND PLAYING MY GUITAR'....................a site surfaced in early mid '05 with cool glam photos ~

http://www.geocities.com/dorianzero/

a writeup sent in by TIM JACKSON in early March '06, he played on the lp

Dorian album was recorded in 1973-1974 and some tracks earlier. Some tracks were overseen by Salsa Master Ralph Lew. Guitarists included Shelly Lieder (try and find HIM!). I played drums on "Mens Room" and helped write it. The last I heard of the Lp was when a friend of mine got a moving job in the early '80s, and the job was to transport a roomfull of "Silver String Marionette" albums (that is the album that features Destination Nowhere) to a barn in upstate New York. I worked with Dorian Zero from 1971 to 1975. SEE page 23 for an in-depth interview with Mr. Jackson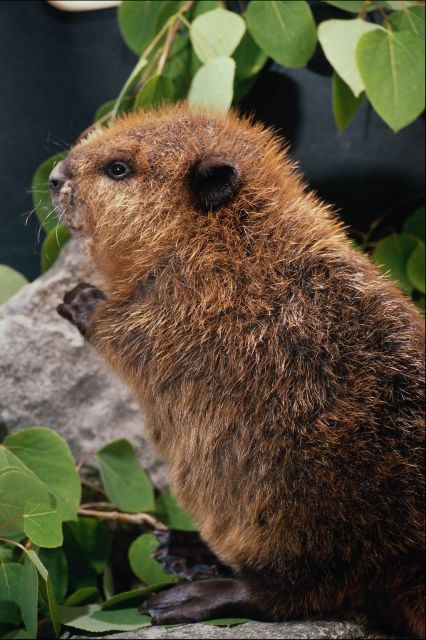 'We cannot know ourselves in this life except thru faith and grace, but we must know ourselves to be sinners; and God is never angry, for he is close to the soul protecting it.........but we can never know ourselves till the last moment, the moment in which this transitory life and customary grief come to an end'
...( on God )...he made man's soul to be his own city and dwelling-place, the most pleasing to him of all his works;
excerts from the book JULIAN of NORWHICH by ELIZABETH SPEARING
The SUBTERRANEANS
rare single 'My Flamingo/Veiled Woman' that came out in '80 featured Nick Kent on vocals and Rat Scabies and Bryan James before they played in the Damned, it also featured Chrissie Hynde for a bit and it does sound like the Pretenders a bit, the music is kinda power pop, not glam at all, but has a new fresh pop-rock sound with jangly guitars and good production ' You always take my breath away, and you can cut right to the quick ' an early version was performed in '75, also early version of 'New Rose' with the girl Hermine later showed up in the film Jubilee X, that they reformed briefly in '80 to record this single, see this site below for now -
http://dangerousminds.net/comments/apathy_for_the_devil_the_subterranean_odyssey_of_nick_kent
ANDY BOWN
'SWEET WILLIAM'.....' 73.....this single was kinda glam pop with a girl singing along soulfully in the background....'OH SWEET WILLIAM PLEASE DON'T PICK THE FLOWERS, OH SWEET WILLIAM PLEASE DON'T PICK THE FLOWERS, U KNOW IT's NOT THE CUSTOM, HANDS OFF U MUSN'T TOUCH THEM, OH SWEET WILLIAM THEY'RE NOT YOURS'..........on his next single 'NEW YORK SATRIYCON ZANY' ' 74 he improves, this one is defenitely glam......'OH SHE's SO BIZARRE, IN HER TIGHT PINK CAR AND N.Y., N.Y. SATRIYCON ZANY, SHE TALKS ABOUT SPIRITS AND RIDES IN CITIES'.......( some of these lyrcis are hard to decipher here howevre he mentions )........'PROPHETS AND SWASTIKA GANGS', and 'SHE PAINTS PICTURES OF JESUS', and 'SHE PHOTOGRAPHS FOOTPRINTS'.......in ' 75 he wrote the theme song for the SUPERSONIC music show with the super-zipped up single 'SUPERSONIC'.......'SUPERSONIC SHE RIDES TOO FAST FOR ME, SHE REALLY GETS ME GOING' !..........this last single is our favorite, he worked with STATUS QUO, and played in bands JUDAS JUMP, and in the 60s band the HERD........
BROWNSVILLE STATION
'SMOKIN' IN THE BOYS ROOM' is the hit most people identify this band with, we sure remember it when we were kids; heavy bass, defiant teen attitude and a great chorus, and what a GREAT single it was from their lp 'YEAH', that came out in '73, supposedly this lp is full of great songs including covers of LOU REED's 'SWEET JANE', and JIMMY CLIFF's 'LET YOUR YEAH BE YEAH', SUZI QUATRO says that hit song was her favorite of '73.....the band had quite a few lps in the 70s......
THUNDERMUG
'I WANNA BE WITH YOU WITH YOU ALWAYS AND FOREVER, ALWAYS' !!! with some EXCELLENT SUPER CHARGED power-pop chords and affirmative singing came this song from maybe '74 or so called 'I WANNA BE WITH YOU' combining hard rock, power-pop for a cool glam rock number, the vocal style fits in with the junkshop glam genre, hell of a song and really worth ssearching out, they began in '72 with 'AFRICA' a cool hard rock number with heavy pounding and echoing voices, later they did 'orbit' a decent pop-rock song which switches back and forth to hard rock, these are the only 3 songs we have from this canadian rock band....
---
A RAINCOAT

just as the name sounds that was the name of this forgotten glam pop band.....they had a TERRIFFIC BOWIE influenced sounding single with 'NOSTALGIA'.....sophisticated pop song with old fashioned lyrics.....'ON THE DAY WE MET I TOOK U FOR A DRIVE, THAT WAS BACK IN 19 HUNDRED AND 75, WE WAS ON OUR WAY TO SEE A RAINCOAT LOVE...NO-STAL-GI-A, N O S T A L G I A, 75'.......and....' WELL THE SUN IS SO MUCH WARMER IN THE SHADE, U CAN WALK DOWN THE STREETS AND NOT BE AFRAID, AND THEY SAY THAT R-n-R IS HERE TO STAY'.......'N O S T A L G I A , 75....... I, S, T, H, E, E, M, D, '.....( yes they say those letters for no reason in particular at the end of this song :) )........

they released a campy pop song with horror movie overtones with 'IT CAME IN THE NIGHT', strings, horns, atmospheric number, slightly comparable to THUNDERTHIGHS 'DRACULA's DAUGHTER',( see above ) but not as good....begins with vampire and werewolf nioses, 'IT CAME IN THE NIGHT, IT CAME IN THE NIGHT, IT CAME IN THE NIGHT, IT GAVE ME A FRIGHT..........THINGS THAT GO BUMP IN THE NIGHT GIVE ME A TERRIBLE FRIGHT'......another campy pop # was 'I LOVE U FOR YOUR BODY ( not your soul )....this one is glam pop with synths in a BARRY BLUE/SIMON TURNER mold...'DA, DA, DA, DA, DA, DA, DA, DA, DA, YOUR BODY, YOUR BODY, IT's SO SIMPLE TO SEE, SEX MEANS NOTHING TO ME, SO WHY DON'T WE AGREE TO LOVE EACH OTHER NATURALLY, LET US HAVE A DISCUSSION I SPEAK RUSSIAN, FRENCH, AND CHINESE'.......another unique song they did was called...

' PEOPLE I KNOW '......from the lp DIGALONGAMACS ' 75 comes this offbeat pop # with interesting lyrics, actually sounds a bit like the TALKING HEADS.......'PEOPLE I KNOW , MANY VARITIES, PEOPLE I KNOW SOCIETIES SLOWING, PEOPLE I KNOW, I'M HAPPY AT KNOWING,.............THERE ARE PEOPLE WHO SIT IN OFFICES HALF ASLEEP DREAMING ALL THEIR UTOPIAN EXISTENCES'............some b sides and other songs they did are ; ' i love you', ' delect you', and 'i feel flat'.......not sure what other songs they did, but we'd be interested to know more about them, they had an lp released in '75 which is considered RARE today called DIGALONGMACS, yes that the title name, don't know what it means, but it is said to showcase zany glam pop similiar to the songs above......

STORMTROOPER

this Isle of Wight band had an EXCELLENT single and b-side in ' 75 - 'I'M A MESS/IT's NOT ME', can be classified as pre-punk and great pre-punk at that with musical similiarities to the WHO, on the second single they cop riffs for the Who's version of 'summertime blues', they gained some notoriety in the punk era when Mr. SID VICIOUS used to wear their pin that said 'im a mess', WRECKLESS ERIC did so too, there is also an unreleased lp recorded in the mid 70s that may get released eventually, we just received this in mid mar ' 06, this review went up july 6th '06

STORMTROOPER 'I'M A MESS'

cool Pre-Punk, guitars and drums sound very much like the WHO, but this was in ' 75 so it gets into the pre-punk category, campy enough for glamsters.......' I ALWAYS GO DRINKING ON A FRIDAY NIGHT............( ? )...........SMASHING FOR A FIGHT..............( ? )........EVERY SINGLE MORNING MY MOTHER TREATS ME REAL NICE, I'M A MESS, DON' T TELL ME, I'LL BEAT YOU'

'IT's NOT NOW' ( b-side )

riffs stolen from the Who's version of E COCHRAN's 'summertime blues' WHO-like attack with the smashing drums, though not as good as the a-side, ' NO, NO, COME, COME, YOUR ON THE ( ? )...........I'M A MAN AND YOUR A BIG BOY.......'

.........see these 2 links for more info on STORMTROOPER ~

http://www.iowrock.demon.co.uk/archive/iow_archive_sidv.html

http://www.punk77.co.uk/groups/stormtrooper.htm

STUMPWATER

'Turn me on Woman / 6 Times'

yes you know we have bands from Canada featured on this site, several 70s punk bands come to mind, too numerous to mention as if you look you'll find them, so here were goin back a few yrs to 75 to what sounds like a total one-off, a screecher it is, while the song 'turn me on woman' is standard hard rock, it is the b-side which really let's loose and was done with RONNIE and NATALIE POLLOCK of THE POLLOCK GOSSIP SHOW, and begins sounding like cool 60s pysch with the wah wah pedal but turns into some great 70s pre-punk trash with scorching guitar work and screeeeching as can only have been done in the year '75.....sing Ronnie and Natalie.....'Love, love, love, love, love, love, the garden is filled up with flowers, the grass is green as can be, the ( ? ), been down here for hours and everyone's feeling so fine'........you can here this at the Pure Pop Blog, see also this site -

http://citizenfreak.com/titles/318746

TWITCH

judging from the promo picture on the Astro label is it ? these guys look the part of horror rock circa '73 with painted faces and studded pants, black clothing, etc. reminded us of say LEMMING a dutch act who had some great music in an ALICE COOPER vein....TWITCH formed in '71 and released 2 singles in '73, here we review their first effort 'Things/Pick Up Is Illegal on 401'.......the sound here is a classic hard rock approach but definitely on the fringe with a prominent led bass sound, guess you could compare this musically to an IRON VIRGIN b side....'In my life I've seen so many things past, many things die, but few things will last', the b side is ok.....begins 'Out on the road bumming a ride', check 'em out at youtube .........................the 2nd single was 'Sweet Thursday/ Country Tune', not sure if Sweet Thursday refers to a band of the late 60s who played classic rock and featured Nicky Hopkins, probably not as it sounds like a dumb name for a band but that lp rates fairly well, see page 3 of the 70s invasion for that band, and for those who really want to find even more obscure music from TWITCH, a label called Suprmeme Echo released in may 2015 an lp of unreleased tracks the band recorded in '74 ! we have heard a few of the tunes and this is strong stuff, closer to a dark metal sound than their earlier efforts. . . .and seems there was another single that came forth in '75 but is considered ultrarare, it's called 'Messin' With The Bull/Mr. Spunk', not sure how that one sounds though..... see this link for more info ~

http://www.supremeecho.bigcartel.com/product/twitch-dark-years-lp-1974-poco-vancouver

and to hear a promo edit of this unreleased horror rock from '74 titled 'Dark Years' check out this link ~

https://soundcloud.com/supreme-echo/twitch-dark-years-lp-1974

BONJOUR AVIATORS

this one were a boston band whom only had one single released in '76, but what a single it was.....'FURY IN YOUR EYES', has the chopper guitar sound employed by THIRD WORLD WAR ( see above )...the guitar slams above the vocals...'IT'S LIKE THE FURY IN YOUR EYES'.....and...'RADAR MIND THEN U SLASH ME WITH YOUR RAZOR EYES',...and 'IN MY HEART IN MY HAND'.....a strong pre-punk single...., the b side was not as good as the single but a decent hard rockin' STONES-type #....'WELL I DON'T KNOW ABOUT THE KIDS TODAY, THEY JUST WALK ON BY DON'T GIVE A DAMN, AIN'T GOT NO IMPRESSION NO GENERATION TO GIVE IT A TRY.....THERE'S ONLY ONE ANSWER, WE GOTTA MAKE IT FOR THE BOSTON CITY LIMITS, WE GOT NO REASON'......there is a good story of the band's touring days at 'Dirty Water, the boston rock online musuem.....see our links section 1, 2, or maybe links page 3 for the links.......how should we know where it's at man, even we get lost within the site we've created :)

TRITON WARRIOR

from Canada this band had one sole 45 'Satan's Train / Sealed in a Grave' released in '72, strong sound, heavy and with emphasis more on doom rock, not glam, the a side sounds like a strong HAWKWIND type effort with feedback from the guitar and bass, the b-side just as good is more a straight ahead rocker . . .the company Supreme Echo that released TWITCH's 45 and unreleased material also rereleased this 45.

ZIG ZAG

'keep ON bumpin''...rockin' tune from this obscure band from the magnet comp., actually a cover of ALVIN STARDUST, with strong keyboards, ZIG ZAG's version is a bit stronger, sounding just a bit like STEVE MILLER's hit 'space cowboy'.......and the b-side was called 'sleeping blue nights' both songs were produced by BARRY BLUE :)

PAUL NICHOLAS

...'DANCING WITH THE CAPTAIN'...SUPERB disco-glitter hit from the mid 70's...later in '77 he released some party tunes, 'grandma's party, and 'heaven on the 7th floor', good tunes in a similiar style, that leave you in a good mood, songs are similiar in style to BARRY BLUE and DAVE DUNDAS.......he was also in GODSPELL...says one viewer who has some old Top of the Pops footage ' he danced around with a big black hat'....

SILVER CONVENTION .......

'FLY ROBIN FLY' !75, glittery disco song from group led by 3 gals from germany, it has 3-D sound effects and great vocals........and another hit came forth with 'GET UP AND BOOGIE THATS RIGHT '!..we LOVE these tunes *....ZENDA JACKS would jion them for their last lp in '78, see our gallery on this band on our 'gateway 2'....

5000 VOLTS

'I'M ON FIRE','75... GREAT disco glitter hit with unique keyboards ,sung by a girl named TINA CHARLES, she had a few hits on her own , and also sang back up vocals on COCKNEY REBEL's 'make me smile' !! see a rare 45 pict of this band in our gateway 1, or 2.... 'MOTION MAN' ' 76........EXCELLENT followup to their first HIT ' I'M ON FIRE'.....like that one this is fast glam-disco.....TINA CHARLES is in Great form here, MARTIN JAY as well........' MOTION MAN U GOT WHAT I NEED SO DON' T STOP, ACTION MAN FROM THE TOP, BABY NOWS THE TIME, KEEP YOUR BODY AGAINST MINE, DON' T STOP DANCING WHILE THIS MUSIC GOES ON OOWWW !......FEEL THE RYTHM FLOW, MAN I CAN' T LET U GO OOWWW !......shrieks a high octave for camp effect, this shriek is similiar to a certain gal who once sang with SILVER CONVENTION, and if u like that band you'll dig this tune.......' ACTION MAN I JUST CAN' T MISS WHAT U GOT, TAKE ME BY THE HAND...............I'M A MOTION MAN, AND BABY I GOTTA MOVE ON'.....

JIGSAW

'skyhigh'...'you've blown it all skyhigh'.remember??? ,........wonderful international disco pop hit with GREAT keyboard work, they had a few other hits allthough this is the one that was played in the u.s. constantly, almost as much as K.C. and the SUNSHINE BAND's pop perfection 'DON'T GO'......JIGSAW were from the u.k. however ther were 2 other bands with the same name in the 70's including an australian band, see glam rock bear's site for more info....

JOHN BLACK

'Accordion/Glamour Blues'......this glam-pop single was released in '73 and is a GOOD example of the cheerful pop-rock that came about at the time with a chorus full of enthusiastic people singing about an accordion, we always wondered how the b side sounded, anyone ? apparently this is his only release, then again . ?

NORMAN GREENBAUM

...'spirit in the sky''74,...not a glitter artiste, but a GREAT song in the glitter style...he was in a looney 60's pysch band called DR. WEST MEDICINE SHOW AND JUNK BAND...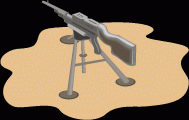 SHABBY TIGER
...'little miss heartbeat' '75...good pop-rock-glitter tune,and they released an lp in '76 ...for more info go to the IMPOSSIBLE DISCOGRAPHIES, or see our page on them with full lp reviews and singles reviews also accessible from page the bottom of 21....on the lp they sound very much like a 'glam' SMOKIE, a few songs lean toward the sound of SLADE, however the b side 'ROCK-n-ROLL *' has to be their shining moment in rock..... and suprisingly STEVE JONES himself gave a great story about when the PISTOLS were opening up for SHABBY TIGER, way back when, he told this funny story in early june of '04 on JONESY's JUKEBOX 103.1 L.a. radio,he then played their 'SLOW DOWN', and has played it twice in june so far, and throughout june he keeps making fun of them, but all in good fun, he's bringing them mnore recognition than they ever had anyways, to see this story see our section on SHABBY TIGER, bottom of page 21 links....well they weren't KIPPER, but then again no one was KIPPER, except for KIPPER.
CARL DOUGLAS
'KUNG FU FIGHTIN' was an international hit for this jamaican born singer in '74, it combined novelty kung fu sounds over a disco beat, and sound effects, his record company capitalized on the fame of the single and put together an lp that got released in '76, supposedly it has a couple more novelty tracks 'Dance the Kung Fu' and ' Witchfinder General',some of the other tracks are northern soul-pop..... such as 'I Don't Care What People Say,'and 'Never Had This Dream Before', this lp is worth seeking out.....DOUGLAS' big hit like BROWSVILLE STATIONS's both became anthems for U.S. school kids of a young age......
SIMON TURNER
...'CALIFORNIA REVISITED' '73...this tune evokes the sounds of california sunshine pop, with a medley of 60's hits, and he had another camp-rock song called 'sex appeal'...these 2 tunes are in the style of BARRY BLUE...also covered the BOWIE classic 'PRETTIEST STAR', doing it very nicely,'SHE WAS JUST A YOUNG GIRL' was another GREAT single from this pop singer in a glam-pop mold.....'SHE WAS JUST A YOUNG GIRL'....begins with drums pounding an echo, offbeat, with unique percussion, 'I'M JUST A FOLK SINGER TRYIN TO GET ALONG PLAYIN' MY GUITAR AMD SINGIN' UP MY SONG, SITTIN' IN A SMALL CLUB, STRUMMING MY STRINGS, WHISPERING MY SUCCESS AND EVERYTHING IT BRINGS'....the girl singer comes in the middle and says 'I'D SURE I'D LOVE YOU EVER SINCE I SAW YOUR PICTURE, BUT NO ONE UNDERSTANDS'...... ...he did a version of 'LOOP DI LOVE' we would love to hear it, see page 21 for reviews of another great single called 'BABY I GOTTA GO'... if only we could get some music of JONATHAN KING.........

THE WINKIES
' TRUST IN DICK
PHIL RAMBOW was the leader of this band, but one of the lps best tracks this number was written by another band member, it is good hard 70s rock played rather well, their lp released in ' 75 is said to have not one bad number and could have been a lot bigger because the lp did not sell well , mainly BRIAN ENO fans and others bought it because they played with him in the mid 70-s as his backing band, the lp also featured JOHN CALE playing a little, and a few other big stars, we also have way back home 1000's of miles away an lp called BIONIC GOLD which was an odd compilation that came out in ' 77 with all different styles of music from new wave to punk, to mainstream rock some of which is GOOD, some of it ain't, RAMBOW does a decent BEATLES styled track on the lp as we recall, see this site for more info on the WINKIES who can be regarded as defintely ABOVE AVERAGE amongst the glam and pub rock bands of the day before punk came along -
http://www.spiltmilkrecords.com/Rambow.htm
BLUE ASH
from ohio, from a city called Blue Ash, this band were influenced by the RASPBERRIES, BYRDS, WHO, etc. unfortunately BLUE ASH is nowhere as good as Eric Carmen's band ( few bands were ), but they did put out 2 lps in a power-pop style, some songs also have a WHO influence, their debut was released in '73.....the songs range from fair - good, there is even a DYLAN cover called 'DUSTY OLD FAIRGROUNDS' seems it was a demo of Dylan's ?..... a BEATLES song that goes nowhere, ( another ohio band called THE LEFT END who were far better had a great Beatles cover on their '73 lp, see page 23 for reviews of that band ) several of the songs have a BYRDS country rock sound and are allright, but it is the last songs that end each lp side that really stand out, 'SMASH MY GUITAR' that ends side 1 rates with the WHO so much that it has their electric/acoustic sound down pact along with some trippy psych touches, on an lp track called 'i want it all' 2 guys in the band are trying for a glam sound but the other half of the band are just playing classic rock, but it is the ending track which is a a heavy Glam track rocker 'LET IT ROCK' SLADE rock with SLADE power chords, this is the band's attempt at glam on this lp that could easily make it onto a forthcoming junk shop glam compilation,
they were on the mercury record label the same one as the N.y. DOLLS, but did not get too much promotion, eventually they released some singles, then the 4 piece band released a follow up lp in '77, not sure how that one sounds though....the band opened lots of shows for other bands back in the 70s including the RASPBERRIES and the STOOGES amongst others, yrs later after they broke up in the late 70s unreleased compilations came out and there is a recorded show from '74 out there too,....in 2003 original members Frank Secich, David Evans, Bill Bartolin and Jim Kendzor got together privately in Ohio to play once again and decided to reform the band.....on November 8 they played the International Pop Overthrow in philly.......here is a website for the band ~
http://blueashblog.blogspot.com/
FANCY
'WILD THING ', '74...great campy cover of the TROGGS classic, girl on lead vocals (ANNE KAVANAGH) breathes heavy and sighs throughout, good electronic workout in the middle...the percussion on this sounds similiar to ROXY's b-side 'sultanesque', the band released 3 lp's in the mid 70's... someone wrote us recently to say that the girl's name was really HELEN COURT...anyone know the real story ?
THE WOMBLES
'SUPERWOMBLE' from '75 this glitterrock tune features superb guitar work, trashy musicianship, and bubblegum type vocals, in other words, perfect *, drummer STEVE GARDNER was a drummer in the early COCKNEY REBEL lineup....and there was a band also in the u.k. called the GOODIES, from the t.v. show....
1st CLASS
'beach baby'...glitter-BEACH BOYS-type from 75...good super pop number! ...conjures up A surreal feeling of deja vu...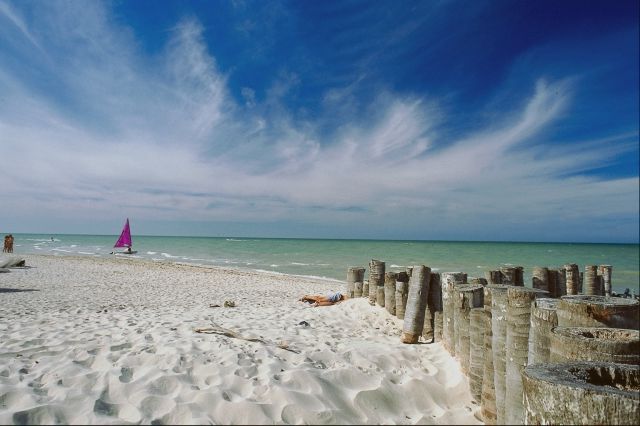 DAVID DUNDAS
...'JEANS ON'...'76...sunshine pop in the style of BARRY BLUE...with lyrics such as 'i'll meet you in the usual place' and 'i need to have you near me, i need you close to me'..........a personal favorite this one, the song was featured in a jeans commercial,and the followup 'another funny honeymoon' is a GOOD one as well, goodtime piano, evokes a happy mood * he released an lp in 77,
LEO SAYER
not a glam artist, rather a pop artist who painted his face for a while and had a big afro like VICTOR GERBER from GODSPELL, he wrote pop ditties and played some eccentric styled pop music on the banjo, he was famous in the 70s and far from a one hit wonder, the song were reviewing here is his song 'LONG TALL GLASSES' which was a top 10 hit in '75, it's a BARRY BLUE styles pop number and pretty good on it's own.....good lyrics too....'I am a man of the road a hobo by name, I don't seek entertainment, just poultry and game, but if it's all the same to you, then yes I will try my hand, if you were as hungry as me then I'm sure you would understand.......of course I can dance of course I can dance I'm sure I can dance, I'm sure I can dance.....I can dance'....
WARWICK
..'let's get the party going'...'75 obscure pop band on the RAK label...sounds similiar to B.C. ROLLERS...GREAT pop music this one here, apparently this was all they did....and don't u know this one made the cut for VELVET TINMINE see page 21 for more info....
RIK KENTON
a one time ROXY music member, 'LIBERTINE' '74 is a rather GOOD glam-pop song along the lines of ROXY with good bass and horns 'SOME KIND OF LOVE I SEEN , GET IN MY LIMOUSINE', and 'I'LL GET U BABY', and 'FOR A BRIGHT AND BOLDER DAY'..has some added effects like a bird call and whistles.........'BUNGALOW LOVE' '76 is a reggae tune similiar to COCKNEY REBEL's style....( HARLEY did a semi-reggae # if u consider 'too much tenderness' '76.......some lyrics - 'your such a slow girl, might believe her u can show her'....anyone have a discography ?
SOHO JETS
'HI HEEL TARZAN/DENIM GODDESS'
not sure how the A side sounds, however the b side 'DENIM GODDESS' is a good slice of uk glam pop circa '73 or '74, good vocals with lyrics such as 'GODDESS IN BLUE JEANS,SO THEY SAY, SAY, GODDESS IN BLUE JEANS, GET OUT OF HER WAY', and'SHE's A DENIM GODDESS IN HER TIGHT JEANS' with background vocals of 'SHA, LA, LA', cowbell....more info to come here, judge for yourself at GRANT STEVENS site who was a member and went on to play with JIM AVERY of THIRD WORLD WAR in a punk band called RAZAR in '78, info and a download on them here too, if u cannot access the site with this link, then see our links page, page 10, or the downloads page..........
http://www.grantstevens.de/Frame2/Fr_music.html
SUGARLOAF
'DON'T CALL US, WE'LL CALL YOU' was a song this rock band released around '75 and can be classified as a glam rocker with it's SWEET styled arrangements with organ and electric guitar...some of the lyrics were....'It's telephone deja vu,....'We got percentage points and lousy joints, and all the glitter we can use,......Mama so, uh huh, don't call us, now we'll call you'......they had a few lps in the early 70s and had a big hit in the late 60s with 'green eyed lady' which was just ok our standards, maybe their last lp released in '75 may have more songs in the style of 'don't call us' , not really sure....
MAC and KATIE KISSOON
we don't know a lot about this british soul duo, they had a good-time soulful number in '72 called 'song for everybody', and in '74 they released a superb song called 'BIG HELLO' !....mindless chorus, fuzz guitars, and a big glitter beat, take a look at these protest lyrics , ' everybody everywhere say united we stand, HEY, HEY, HEY, say a big hello, , hey, how can you live without a love, so reach out to your sister, come on brother lend your hand.' ......the sound of '74 is right here....they have also done a version of 'chirpy, cheep', also done by MIDDLE of the ROAD (see page 5)U CAN SEE A PICTURE OF THEM FROM OUR 'GATEWAY',
BUZZ
'ROCK-n-ROLLERCOASTER'......this was a really GOOD plastic glam pop single along the lines of the B.C. ROLLERS approaching a new wave pop sound 'SO GET OUT OF THAT CAR AND START SHAKING YOUR HEAD AND LET IT ALL HANG OUT'....there is a picture of this band on our 'gateway',...another song they had was....'MOTORWAY MADNESS' ' 76..... not quite as good as their 1st single, but a good pop effort......( 3-D synth shines, birds sing ) 'LOST IN THE SKY A MAGICAL BIRD THATS SELDOM HEARD, OVER THE SOUTHBOUND SWITCH LANE'.....and.....MOTORWAY MADNESS,MOTORWAY MADNESS,MOTORWAY MADNESS could happen to u'......and........'THE CHICKS ADVERTISEMENTS ARE TELLING ME TO BE A MAN'....
LARRY LUREX
...'i'm going back'...nice piano led ballad from '72...very soothing sound.....they then changed their name to QUEEN...this 45 is worth a lot of money these days....the b side is maybe a PHIL SPECTOR cover with a nice - wall of sound - as we recall....you can hear it now at youtube.com
FLASHMAN
'LOVE ME A LITTLE ' ' 75 ( not Released till ' 79 )
lovely song, piano led glam inspired pop, GOOD vocals, orchestration is par excellence !.............'NOW CAST A SHADOW FOR U WHEN THE DAY GETS TOO BRIGHT, LIKE A PARASOL TO PROTECT U WHEN THE DAY GETS TOO BRIGHT, I'LL PLAY THE CHILDISH GAME, THAT MAKES U ( ? )AND SMILE'..........and.........'LOVE ME LOVE HER FOR A WHILE............I'LL BE THE SPARKLING DRINK THAT CHEERS YOU UP WHEN YOUR DOWN'...........we have this bit of info on FLASHMAN - overlooked three man English progressive glam rock band fronted by a "child prodigy" who composed a full-fledged symphony before he was fourteen and formed his first band, Elegy, when he was sixteen. WATKISS won a music contest in 1975 and this group was the result. A little bit ELTON JOHN influence, see our gateway 2 for a picture of thsi rare lp which was recorded in '75, but not released till '79....
FLASHMAN lp
this lp was recorded in '75, but not released till '79, our friend says, it was a crime !...here is the tracklisting
1. Godmakers 2. Summer Day 3. Love Me a Little 4. Jack of All Trades 5. Dawn 6. Pauper's Tale 7. Tears 8. Darby and Joan Suite
10CC
yes this band were much more than a one hit wonder, they began as HOTLEGS and had 2 lps in the early 70s, some of it novelty music, changing their name to 10cc they released a few lps, then in ' 75 they released a smash hit 'I'M NOT IN LOVE', very ambiant sound, lush sythesizers and great vocals, the video we have of this band is standout superimposing their faces singing along with a full studio shot,........ by the time they got to '77 they had a country-pop styled hit with 'THE THINGS WE DO FOR LOVE'.....fall back to '74 when they recorded under and alias called -
GRUMBLE
'DA DOO RON RON'
campy cover with spirited vocals by 10CC under an alias - Grumble.....'I met him on a monday and my heart stood still Da do ron ron ron, da do ron ron,Somebody told me that his name was bill,Da do ron ron ron, da do ron ron'......an obscure 70s glam band from the u.s. called ANOTHER PRETTY FACE also covered this 60s track ( see our gateway 4 for reviews )
GEOFF WHITHORN
'MAKIN' IT FUNKY'
GOOD rock number with glam touch; screams, cowbell, elec guitar,........'IT AIN' T WHAT YOU PLAY THATS MAKIN' IT FUNKY ( aaahhhh ),....IT AIN' T WHAT YOU SAY THATS MAKIN' ME HUNGRY, SO GET INSIDE MY CAR, I'LL SHOW YOU WHAT I'M UP TO.....geoff was in a glam band who had a few hits but we forget their name....
SPRINGWATER
....'i will return', '71, instrumental track, has a solid snare drum sound, with swirling guitar, good wall of sound, our source said the guys name is really PHIL CORDELL...
YELLOW DOG
FOX related, 50s rock -pop very good, KENNY YOUNG sang, check out our TOP OF THE POPS link for a GREAT video clip, they began in the late 70s, 'JUST ONE MORE NITE' is GREAT, 'WOULD SHE STAY JUST A LITTLE LONGER, ...SHE FOUND A BETTER JOB.........JUST 1 MORE NIGHT'.........
COZY POWELL
'na, na, na''74...GOOD rock tune, kinda glitterry with some unique drumming, he had some more hits such as 'dance with the devil'...
RICK DERRINGER
ok so he is a big star and has had a long career starting with the MCCOYS in the 60's, but we have only heard his superb tune 'TEENAGE LOVE AFFAIR' '74, GREAT glitter pop-rock tune that sounds a bit like RUSH, with a strong rock sound, this song was also covered by IRON VIRGIN, allthough unreleased ( see above) don't care for his hit 'r-n-r hoochie coo' but he has played with some great musicians, DAVID JOHANSEN played harmonica on his lp of '75, and ALAN MERRILL played with him later in the 70's.....
DAMIAN
'face in the crowd'.....heavy rock song from the early 70's, with a strong bass, kinda glittery , don' t know anything else about this band or person,
WILLIE ALEXANDER
'mass ave' '75.......from boston this single was a decent STONES-type rock number with raunchy guitar, it's available on the rhino comp. 'd.i.y. mass ave' (see boston punk, page 6) willie also played in a later day incarnation of the VELVET UNDERGROUND in '71, and later released lp's with the BOOM BOOM band.......
MEDICINE HEAD
'1 and 1 is 1',campy glitter pop similiar to 10cc unique keyboard sound, don't know anything about them...
TRUTH and BEAUTY
'TUFF LITTLE SURFER BOY/TOUCH-ATOUCH A TOUCH ME' '74
this song is as we have been told a surf glam pop number, the b side is a ROCKY HORROR cover, it may of had LITTLE NELL from the movie singing onn the b-side, judge for yourself here u can download a clip -
http://www.rockyhorror.de/songs.html
MATAYO
...'brother'...folk song by a glam artist sounds a bit like IAN HUNTER, GREAT song........BARRY RYAN we believe was the guy's name, he and his brother PAUL had some hits in the 60's.........see page 21 for a review of an EXCELLENT song BARRY did called 'DO THAT'....
KIPPER !
'DO THE CLAPHAM' !
this was thee band which defied all expectations, they were thee pre-punk band of the u.k. which started punk rock early on, but got very very little credit, from the film 'CONFESSIONS of a POP PERFORMER' which came out in '75, at their 1st performance the singer looks quite a bit like IAN HAMPTON of JOOK but with a poofed out afro, they begin to play a bass heavy rock-bottom number with defiant guitar and drumming by none other than actor ROBIN ASKWITH,.......' HERE's A NEW DANCE FROM SOUTH LONDON, IT's CALLED THE KLAPPER, HERE's A NEW DANCE THATS GOING AROUND, IT'S GONNA BE THE RAGE OF LONDON TOWN, ...........IT's FINGER SNAPPIN', IT's FOOT STOMPIN' IT's THE KLAPPER, DO THE KLAPPER !!!!!!!!!!!......'
at this point the audience is up off of all their seats, many are dancing, some are beginning to fight, this was all documented live, and there were also a number of old-timers in the audience jioning in on the fun, next says the singer -
' NOW I WANT YOU TO GET REAL VIOLENT ' ( and he makes a fist and convinces the audience to really come alive) and they do as he says, a riot ensues, then says he 'AND THERE's JUST ONE MORE THING THAT MUST BE SAID, YOU CAN DO THIS DANCE ON SOMEONE's HEAD, DO THE KLAPPER, DO THE CLAPHAM' !........ and somehow towards the end of the song, an accidental short in the electrical wiring goess off and smoke and minor explosions take place on the stage as the crowd goes wild, again nothing like this was ever witnessed till the SEX PISTOLS came about, so one can say KIPPER set the stage for all to come....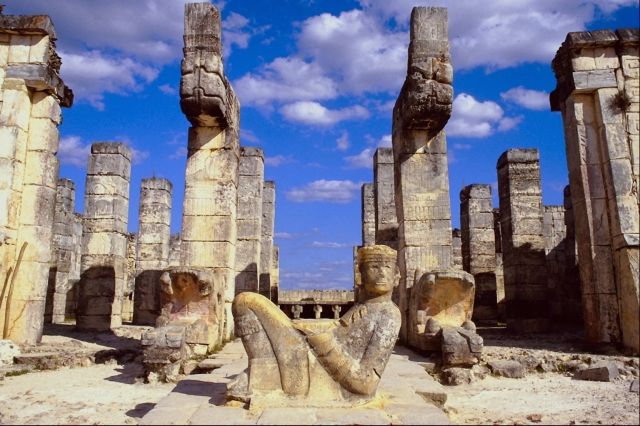 70s GLAM FILMS
'SIDE by SIDE' '75 was by far the best of the uk 70s glam films, 'TOO YOUNG TO ROCK' '74 is a pretty bad film but does have some great footage of glitter bands,.......'CONFESSIONS OF A POP PERFORMER' '75 is silly but KIPPER shines out like no other band ever ! and a recent discovery is called THREE FOR ALL from '74, about a band called BILLY BEETHOVEN and some gals who followed them around, it too is a musical comedy, info is on page 9, photos to soon surface on our gateway 5....and here is a rare clip of BILLY BEETHOVEN singing 'dreams', circa '74/'75, the band is all made up in glitter makeup
http://youtube.com/watch?v=j6tfIYnrXxQ
FINAL PROGRAMME
sci-fi adventure about a rock star who travels thru time, from '73, we have yet to see it
OZ
a mid 70s dorothy travels thru a strange land to met a wizard who is a glam rock icon of some sort, we have in depth reviews in our B Movie section, it came out in '76 , 2 video downloads are here
http://youtube.com/results?search_query=confessions+of+a+pop+performer&search_type=
BLACK MOON
umm not sure about this one yet, the youtube video is interesting to say the least, a crazed girl speaks with a unicorn and attacks talking flowers, it came out in '75....
IF YOU ARE INTERESTED IN MORE OF THESE BANDS WHO ONLY HAD A SINGLE OR 2, WE ACTUALLY HAVE SEVERAL PAGES ON THEM, START WITH PAGE 15, GO ONTO PAGE 12, PAGE 23, page 5, AND CHECK OUR GATEWAY's 1 - 5 AS WELL............:) and well you must see Paul Wills' site Pure Pop Blog, as he has kept the 70s junk shop glam phenomenon alive in '07 at this link ~
http://purepop1uk.blogspot.com/
******************************************************
ya know the atmosphere of glitter rock did affect other singers of other genres , not only musically but in attitude as well, the early - mid 70's were such a great time for all artistes, just listen to 'tired eyes' from
NEIL YOUNG's 'tonight's the night' lp of '75..or neil's 'motion pictures' of '74....something special... or
GORDON LIGHTFOOT's brilliant 'SUNDOWN', or 'CAREFREE HIGHWAY' from '74... or listen to SINATRA 'live' from n.y. lp of 74...
or the HUES CORPORATION's disco classic 'ROCK the BOAT', or CARLY SIMON's hits like 'ANTICIPATION' and 'NOBODY DOES IT BETTER'...and even KENNY ROGERS ' Calico Silver ....you'd be surprised... RUSH's 'CLOSER TO THE HEART' is a great one too... there was something unique about the 70's that can't be replaced ...AND ANOTHER THING...notice how great the weather temperature feels around the early - mid 70s ? ...simply great music from those years...
*******************************************************
---
STEVE HARLEY and COCKNEY REBEL -

'BEST YEARS OF OUR LIVES' '75

European maids, hard to ignore You, me and the boys, barred from the shore

Fresh-faced imbeciles, laughing at me I??ve been laughing myself, is that so hard to see? Do I have to spell each letter out, honestly! If there??s no room for laughter there??s no room for me

Try looking at you, rather than me No truth is in here, it??s all fantasy

Since the last time we met I??ve been through About seven hundred changes and that??s just a few And the changes all tend to be something to do But you??ve got to believe thaythey??re all done for you

Chorus: you??ll think it??s tragic when that moment arrives Ah, but it??s magic, it??s the best years of our lives

Lost now for the words to tell you the truth Please banter with me the banter of youth

If I knew how to say it I??d say it for you If I knew how to whisper I??d whisper,for you If I knew how to waltz I??d get up and dance for you If t thought I could run I??d come running to you

I??ve discovered now how to be fair This 1 could teach you if only I dare

The only conclusion 1??ve reached in my life Is that if I should die I should die-by the knife Since it??s only a matter of courage all right, Die a man or a martyr, the two would be nice, so nice

Chorus: you??ll think it??s tragic when that moment arrives

Ah, but it??s magic, it??s the best years of our lives
---
---
writeup sent in by Nick ( Glam Rock Bear), has rare track listings, and his comments on odds and ends....

WOODEN HORSE

(this was the folk band NOOSHA FOX was in prior to FOX)

track listing for 'Wooden Horse' (72) Crazy thoughts / Wake me in the morning / Trees / Northern beaches / This is a song / Broken bottles / Eastbound train / Gentle mind / Come around / Feel / Letter / Loving man track listing for 'Wooden Horse II' (73) Celebration song / Wooden horses / America / Kali / Pick up the pieces / July morning / Coming home / For you / On this day / Afternoon / Typewriter and guitar I also have the first 2 Fox albums 'Fox' and 'Tales of Illusion' and several Noosha Fox solo singles

( note: U CAN SEE THE REVIEWS OF WOODEN HORSE ON PAGE 18 of the 70s invasion :))

SCREEMER

Interplanetary twist/Billy is from 76, In the city/Joey Corrella is from 77, I agree they both sound like they should have been from a few years earlier, really love Interplanetary twist, one of my favorite rare glam tracks.

( reviewed on page 15 )

STARBUCK

'Do you like boys' is a great glam single, the single doesn't give the date, but I bought it when it was first released and remember it being from around 74. Unfortunately no other info on the group other than that they were british. Single and b-side 'You never wanna rock n roll' were both co-written by Alan Blaikley who also produced Dave Dee Dozy Beaky Mick & Tich (you know them? great late 60's british pop), and also wrote stuff recorded by Elvis, Petula Clark and Matthew's Southern Comfort.

( Starbuck reviewed above )

AYSHEA

the album I have is mostly country/pop style, except for her cover of 'Tennessee Waltz' which is pretty glam and 'Another without you day' which is good pop and was a UK hit for Miki Anthony in 73. She used to present the UK pop TV show also called 'Lift Off with Ayshea' which most glam groups appeared on. track listing for 'Lift Off With Ayshea' (mostly cover versions) Tennessee waltz / Rose garden / Day dreamer / The best years of my life / Our last song together / Another without you day / Will you still love me tomorrow / Take me home country roads / Moonbeam / Yesterday once more

CUDDLY TOYS

Great post punk/early new romantic electro pop from late 70's/early 80's, a couple of years earlier and they would have been glam. They were previously called The Raped. CD also has the video of Madman which looks great. track listing for 'Best of Cuddly Toys' It's a shame / Trials and crosses / Madman / Slide / One close step / Join the girls / Someone's crying / Universe / Fall down / Full circle / Broken mirrors / Action / Astral Joe / Bring on the ravers / Guillotine theatre / Malice thru the looking glass / Pierrot lunaire / Slow down

KAJANUS/PICKETT

These were 2 of the founder members of Sailor, the LP 'Hi Ho Silver' is from 72. I also have the album by GRINGO featuring Henry Marsh from Sailor from 72, as well as pretty much all of SAILOR's 70's recordings.
---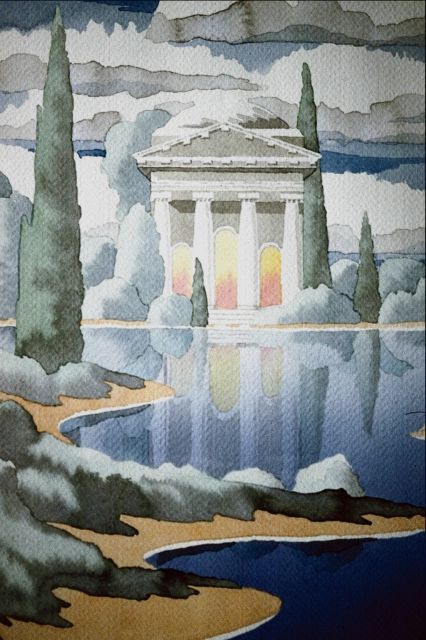 ---
the following current article on
70's glitterrock stars now touring
was taken from a Hare Krsna site in late august 2001 -
This year's Seventies Concert to raise money for a sacred site in India will be "the biggest ever", claims organiser and performer Jayadeva das.
"Seventies popstars Boney M and the New Seekers will be joining the line-up for this year. There will also be Middle of the Road, Alvin Stardust, and The Rebutted, " he said, "that will make it the biggest ever show of seventies artists in England."
All the bands will be performing for free, and all the proceeds will go towards the preservation and restoration of the Danda-Bhanga sacred site where the bamboo sanyasa staff of Shri Chaitanya Mahaprabhu was broken by Nityananda Prabhu and thrown into the nearby river.
The site has a deep meaning for vaishnava theologians and was all but lost to the world until a short time ago. Funds raised will purchase the site for posterity and help towards the cost of creating an ashram there. The site is eight miles from Jaganath Puri, the holy town in the state of Orissa, on the eastern coast of India.
Last year Jayadeva and his band, The Rubettes, toured with three other bands: Suzi Quatro, Showaddywaddy, and Alvin Stardust. Together they put on shows in Glasgow, Sheffield and Wembley, playing to crowds of 3-4,000. Their Christmas show raised funds for the children's charity Barnardo's.
This year Jayadeva has been touring with other acts, all former charttoppers, in Belgium, France, Holland, and Germany. Crowds have been up to 15,000 in some places, a tribute to the lasting affection for pop music of that decade. "Promotion on the continent is very good, and people have been coming in large numbers," explained Jayadeva, " It's been a lot of fun, although I must say that now, as a devotee, its just not the same thrill being in front of any size of crowd. I've been able to use my time in service to Krishna by writing a pop song based on a verse from the Gita, 'You are Amazing', and we perform it on stage. People seem to like it.
"I have also been able to tell the other bands something of Krishna consciousness without being boring or too 'preachy'. It usually starts by me reading their palm or offering some healing. After that the conversation turns to spiritual things and I usually have a book or two in my luggage to hand out! The group Boney M are all serious Christians and read their Bibles together every day; but still they've agreed to come along and help out by performing for free."
The Seventies Stars Night takes place at the Brentwood Centre in Brentwood, Essex on November 2. This is a much larger venue than last year. The Booking Office has already started selling tickets (starting price ?3.50) and you can contact them on 01277-262616 / 01277-200300
NOTE: we started our site that has info on obscure 70'S Glitterrock, glam, etc. alongside info on HARE KRSNA , and the BIBLE in sept '99, this article came along in the summer of 2001.............:)
go to your local HARE KRSNA temple this sunday for a free vegetarian feast, THE VERY BEST FOOD IN THE WORLD, LIKE INDIAN CURRY ? THESE FEASTS ARE FREE, and many intelligent people from all walks of life come there, and you'll have an expierence you'll never forget, and you'll make new friends too....
---
SLADE 'HOW DOES IT FEEL'

How does it feel runnin' around 'round 'round? How does it feel watchin' from upside down? 'Cos many years from now

There will be new sensations and new temptations How does it feel?

How does it feel right at the start? And how does it feel when you are thrown apart? 'Cos many years from now There will be new elations and new frustrations How does it feel?

Do you know know know what it's like To be searchin' in your own time? AII your attempting experimenting ali on the climb. Do you know know know what it's like To be searchin' and suddenly find

AII your illusion all your confusion all left behind? How does it feel turnin' away? And how does it feel facing another day? 'Cos many years from now There will be newer poisons and new horizons How does it feel?

Do you know know know what it's like . . . 'Cos many years from nqw There will be new tomorros and still some sorrows How does it feel?

Do you know know know what it's like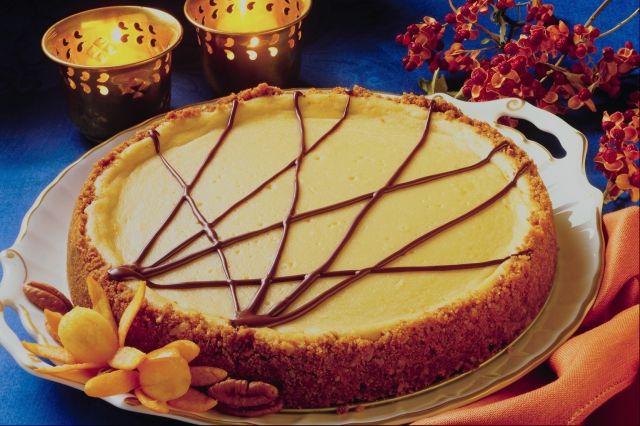 ---
writeup sent in by TERRY STAMP himself, singer for THIRD WORLD WAR ( this one weren't no glam band )-
During the sixties (62 thru 67) I played bass for the resident band at Wimbledon Palais, South London, which for many years was considered a ballroom, until the "beat" thing hit. The owners started booking name bands and of course I got a chance to watch all the bands (British and American) that would be headlining, close up. In 67 the owners could no longer keep up with what was happening musically, Hendrix, Pink Floyd, etc, so they sold the place. As a sideline I wrote songs and the guy who owned the studio where I demo'd them took one of them to Schroeder Music, an American music publisher in London. The manager there was John Fenton (later the producer of TWW) who hooked me up with Jim Avery, around 1969 as a songwriting team. Jim and I came up with a song called Holy Roller that immediately appealed to Fenton, who told us to keep writing (songs that were different). He wanted something different and Jim and I had it, we just put how we felt and what was happening at that time to song, Fenton called the band Third World War, the war of one's personal survival.
Jim was in quite a few bands, one's I recall are Thunderclap Newman and the Attack, he also did time with an Irish Showband and worked for Track Records for a while (Jim, and some of The Who and the Thunderclap guys went to the same school). Fatsticks was released 1975, June or July, I had emigrated to the States just before it came out.
I think the info on Jim is correct to the best of my knowledge, thanx for your interest. Terry Stamp, born Brentford, London, 11th June, 1945. WWW.GSLMUSIC.COM
---
another writeup sent in by TERRY STAMP on THIRD WORLD WAR -
Yer, the Fatsticks did not have that gutter thing going for it. The "musicians" and the situation was a little above that, kinda professional music biz thing. When Jim got the musicians for the first TWW session, I swear he only hired musicians who were not scared to duke it out with him and the when we had 'em in the studio we had to straighten them out to get the "sound" that we wanted. On the second TWW album, we let some of that intensity slide, as jim and I knew it was just a matter of time until the band folded.
Have you ever noticed if you listen to the first album straight thru, your kinda exhausted by the time it's finished, it get's hold of you, and stuffs it's truth and reality right down your throat.
Yer, Like I said John Fenton came up with the name, what I really liked was when he added "The WAR of your own personal survival", now that's one to chew over.
below is a review of THIRD WORLD WAR by UBL.COM, and related music;
Terry Stamp and Jim Avery are mainly credited for forming THIRD WORLD WAR probably the UK's first true "aggro" band. Formed in London at the turn of the '70's, Third World War released 2 proto-punk albums (Fly Records and Track Records) in the very early 70's - Third World War, featured an aggression unheard of at that time. With Terry Stamp's explosive vocals, lyrics, chopper guitar style and Jim Avery's West London two fisted hardnut riff and chord approach proved unbeatable. Their socio-political agenda and proto-punk guitar style prefigured the emergence of UK "working-class" punk bands by some 5 years.
Terry Stamp also recorded an album titled "Fatsticks" for A&M Records in 1975, moving to Los Angeles shortly afterwards. Stamp and Avery got back together and recorded "song demo's" (20 in all) and was recorded by Steve Albini, Sept 6. 2000, at his Electrical Audio Recording complex in Chicago. This CD was titled "Two Frozen Jacks" and again proves the staggering originality of these two "songwriters". Stamp's son, T.A. Stamp, videotaped the Chicago recording session which is also titled "Two Frozen Jacks". Third World War CD's are currently available on the Internet and the "Two Frozen Jacks" CD at MP3 and GSLMUSIC.COM. Unlimited Band List Terry Stamp and Jim Avery are at WWW.GSLMUSIC.COM
( you can get directly to this link GSL thru our links page, page 10, please read the lyrics below )
lyrics to
' THIRD WORLD WAR's '
'HAMMERSMITH GUERILLA' ' 72
'I've GOT JUST THE THING FOR U, A REAL COP BEATER
A SAWN OFF 12 GAUGE, 5 SHOT REPEATER,
GET YOUR ARSE ALONG TO HAMMERSMITH TOWN, JION THE URBAN GUERILLAS, TAKE UP YOUR ARMS AGAINST THE CROWN'
HEY REB SO YOU'RE DISCONTENTED, THESE POLITICIANS THINK WERE WEAK AND DEMENTED, TAKING US FOR FOOLS, BREAKING OUR BALLS,
JION THE HAMMERSMITH GUERILLAS, IT'S TIME WE CHANGED THE RULES, HEY REB IT'S TIME WE CHANGED THE RULES.
NOW COME ON ALL U REBELS, COME ON WHAT DO U SAY, COME ON U RECRUITS, IN YOUR BOLIER SUITS, U AIN'T GONNA LOSE, THOSE LOW WAGE BLUES,
NO WAY, .....COME ON ALL U REBELS, WHAT DO U SAY, JION THE HAMMERSMITH GEURILLAS, DON'T TALK ABOUT THE WRONG OR THE RIGHT,
GET UP AND FIGHT !
GET UP AND FIGHT !
GET UP AND FIGHT !
HEY REB SO YOU'RE IN CONFUSION THOSE POLITICIANS TALK, WITH LIES AND ILLUSION, TAKING US FOR FOOLS, BREAKING OUR BALLS,
JION THE HAMMERSMITH GEURILLAS, IT'S TIMJE WE CHANGED THE RULES, HEY REB, IT'S TIME WE CAHNGED THE RULES,
NOW COME ON ALL U REBELS, COME ON WHAT DO U SAY, COME ON ALL U RECRUITS IN YOUR BIOLER SUITS, YOU AIN'T GONNA LOSE, THOSE LONG SHIFT BLUES,
NO WAY, .....COME ON ALL U REBELS, WHAT DO U SAY, JION THE HAMMERSMITH GEURILLAS, DON'T TALK ABOUT THE WRONG OR THE RIGHT,
GET UP AND FIGHT !
JION THE HAMMERSMITH GEURILLAS, DON'T TALK ABOUT THE WRONG OR THE RIGHT,
GET UP AND FIGHT !
GET UP AND FIGHT !
FIGHT, FIGHT,
FIGHT, FIGHT,
FIGHT, FIGHT,
FIGHT, FIGHT
---
---
url for the homepage -

https://www.angelfire.com/vt2/70sinvasion
---
---
---
....'fREAK oUT,..........Far Out..............'