70s invasion presents ; 70s * JUNK SHOP GLAM *
photo of the WILDE FAMILY: MARTY, WIFE, RICKI, KIM, :)

updated as of feb 2020

recently reviewed ; JEFF BRITOON and the SPITFIRES, NOW, HOG, HECTOR ( '75 demo ), TIN BAMBOO, + info on The HAMMER....

this page hasn't been updated since 2013 of oct. it seems so in the spring of 2018 we reviewed PLOD b side, and have a link here for a new radio show called Kitten Sparkles Glitterbox by Los Angeles scenesters and musicians Don Bolles and Noah Wallace as is mentioned in the L.A. Weekly for 2rd week of april 2018, they interview Phil King and play some lost 45s on Dublab.com -

http://dublab.com/kitten-sparkles-glitter-box-03-31-18/

yrs ago we recieved songs from forgotten 70s glam rock acts such as the DAMNED ( see page 21 ), FUNKY FAMILY, THE JETS, NEIL CHRISTIAN, and FLOATING OPERA......eventually we'll review them here....

Hello,..........if you are new to this page, the 70s junkshopglam phenomenon is growing rapidly throughout the world, this page was originally made in 2002, in regards to the Guardian article allthough we had been reviewing similar bands for yrs since we began in 1999, this music reflected the sounds of tiny underground 70s glam bands who for the most part only had a single or 2, or 3 released, very few of them released lps,some of the music is also classified as pre-punk, while other bands leaned towards a more pop-rock sound, since VELVET TINMINE, RPM records has released 'MORE GLITTER FROM THE LITTER', 'GLITTERBEST', BUBBLE POP and now side projects such as 'ZIGZAG', and 'MAGPIE'.......see our page 21 of the 70s invasion for more info....

as it says on page 21 the date of release for VELVET TINMINE was on feb 3rd, 03, most of the rare songs on that cd are reviewed below, the 2nd installment 'MORE GLITTER FROM THE LITTER' was released in the fall of '03, see page 21 for more details of the SEQUELS....... this page is a special promo for this lost era of music, the name Junk Shop Glam was taken from as the article in UK RECORD COLLECTOR of jan 02 , as stated these bands are from the UNDERGROUND glitter scene, circa '73-76' mostly very obscure, some helped to form the underground punk sounds that developed just a few years later.......

this page was made in the spring of '02, you can see the original GUARDIAN article on this link here -

http://www.guardian.co.uk/Print/0,3858,4376869,00.html

The guys behind this phenomenon were interviewed at this link -

http://www.guardian.co.uk/arts/story/0,360 4,669789,00.html

Our friend was interviewed here -

http://www.mohairsweets.mb.ca/mohair_2/mohair_home_news.html

...we received a demo tape entitled JUNK SHOP GLAM of 70's artists in the spring of '02, it was sent to us to review by one of the guys at Rpm records, reviews are here, the rest are reviewed on page 21, page 4, and 5, page 12, and throughout our gateways, we had actually been listening to lost 45s for yrs, and reviewing a lot of these far out obscure singles on our site since '99 but we didn't call it junk shop glam, that name came from the article.....
we have been informed that there were a few small mistakes in that original Guardian article......over the yrs we added a few bands such as ZIPPER, NIMBUS, GUMBO, etc. and made several chapters on these 45 on this site, see pages 4, 5, 12, 21, and our gateways for reviews of lost 70s trash....


none are in any particular order , however let's begin with the father of RICKI and KIM WILDE -
MARTY WILDE
AKA
* ZAPPO *
'R-n-R CRAZY' !
'HEY DADDY I GOT NEW SNEAKERS AND A BOWIE HAIRDO', and 'OLD MAN LEAVE US ALONE, WE JUST WANNA DANCE CAUSE WE'RE ON OUR OWN, CAUSE WE'RE R-n-R CRAZY'.......this incredible , 3-DIMENSIONAL glitter stomper has a pre-'TEEN WAVE' sound as sang by MARTY WILDE's son RICKI, yes Marty was a 50's rocker who unknown to most wrote perhaps the greatest of the glam rock song in '74 the 'TEEN WAVE' ( see page 4 for a review), this song sounds like a blueprint for what was to come on the 'TEEN WAVE' by Ricki, here he sounds like he is imitating his son, electric guitar shocks, metallic handclaps, and great singing all make for a SUPER-ROCK #, that defies all odds....the b side 'SHE'S A MOVER' is a glam party song that actually sounds a lot like 'CHILI WILLI' as done by ALVIN's HEARTBEATS ( alvin * dust's backing band), they did a version and ALVIN has done a version as well, since MARTY's came out in 73, and their's in '75 it's easy to see that they probably borrowed the sound, the sound has a big beat, and marty shouts and sings 'she's a mover, man she's got a lot of soul ! ".........GOOD flip to a great single we'll say........SEARCH FOR ZAPPO's rare 45 - 'ROCK AND ROLL CRAZY', yea thats the WILDE pictured family up top *
ZAPPO DISCOGRAPHY -
1971 Rock and Roll Crazy / Right On! (as Zappo) Magnet MAG 2 1971 20 Fantastic Bands (as Zappo) Magnet MAG 4
1972 All Night Girl / She's a Mover (as Zappo, probably also released under his own name too ) Magnet MAG 11
1972 I Love You / She's a Mover (as Zappo) Magnet MAG 15
1973 Come Back and Love Me / She's a High Flyer (as Zappo)
our source says this MARTY WILDE discography is off That list of Zappo singles is wrong as 'All Night Girl ' is by Marty Wilde and '20 Fantastic Bands' is by The Dazzling All Night Rock Show.
MARTY WILDE IS STILL GOING STRONG.- '
http://www.martywilde.com/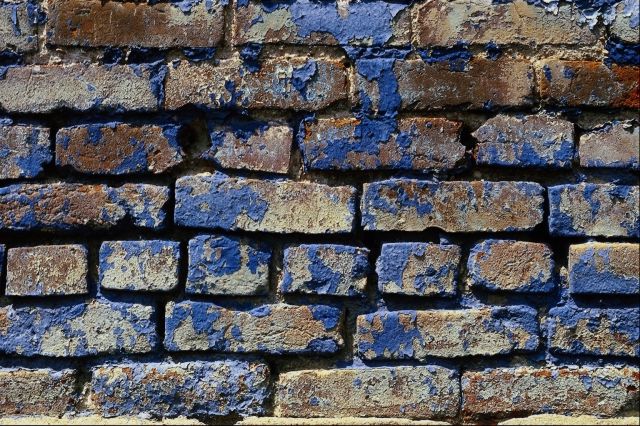 HECTOR
a site for HECTOR has surfaced see below this review for the link, thats it k e e p g o i n g . . . .
Wired Up/Ain't Got Time(DJM, DJS289, Nov.'73).
SUPER GLITTER STOMPER...street gang rock, somewhere between MUD and SWEET, with NEW YORK DOLLS- type punch, with a 3-D electric sound spewing forth from the keyboards, and great musicianship, and EXCELLENT lyrics 'WANT A REVOLUTION IN THE SCHOOL ROOM DEAR your trying to change the world , but you really can't win, rock out , rock out, rock out'...., and the b side 'AIN'T GOT THE TIME' has a dark glam sound, more like HELLO meets a teenage GLITTERBAND, with strong bass; ... lyrics- 'i want everyone here to jion in the dance, i want to feel FEEL excitement as you move into a trance', and'i want everybody here to dance the whole nite thru'....... The Wheeltappers and Shunters Social Club had never heard anything like this till this band came along,......and they had another single that came out in '74,'BYE, BYE, BAND DAYS/ LADY'
THIS ONE A GREAT FOLLOWUP IN '74 SHOWS THEM ROCKING OUT IN A SLADE-STYLE WHERE THEY SING 'BYE BYE BAND DAYS, got to get back to those old days'...very good songwriting here......the b side 'LADY' is a good hard rock number that you would expect to find on an lp somewhere, only thing is this band only released 2 singles, and with the b sides, that makes only 4 songs in all.....wonder if the members went off to other success ? SEARCH THESE SINGLES OUT......and the band recorded another single called 'DEMOLITION', but you know how these things go, it was never released.......
..... see below for a picture, and also our galleries, see bottom of page 21,......HECTOR were PETE BROWN on vocals, PHIL BROWN, ALAN GORDON, and NIGEL SHANNON.....they had 2 singles, 4 songs in all, ....they dressed as denice the menace clones with striped shirts and slingshots in their back pockets, signed to DICK JAMES DJM label, 'wired up' was written by PAUL LYNTON, produced by PAUL TAUSSIG,...... supposedly they had a bad gig at portsmouth's mecca ballroom, the audience insulted them and rushed the stage, after that they split.... ( 45 sleeve of HECTOR pictured below at the very bottom ).....however the story continues as we came across a demo the band did in '75 called 'Demolition', . ... this one shows the band improving their sound and is somewhat more sophisticated than the 2nd single we think.......begins with a rinky dink piano sound against electric guitar licks...'Walkin around in the town, lookin' for a place to stay, lookin down, hit the ground, on my last week's pay......ooohhhh fresh, it's demolition' .......at youtube the song plays to an old photo from '73 and atop it says - September 1973 Flying Bull Lane School Portsmouth . . .
and here is a the long awaited site from a former band member of HECTOR, see this link ~
http://www.hector-band.co.uk/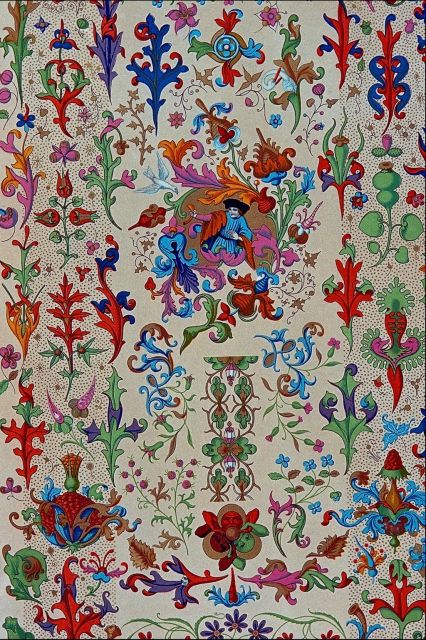 * Hey * HELP THE HOMELESS WHILE YOU ARE HERE, GOOD ACTIONS BRING ABOUT GOOD KARMA -
http://www.helpthehomelessdc.org/site/c.plI4IcNWJyE/b.2699643/k.D6AC/Welcome_to_the_National_Help_the_Homeless_Web_Site.htm
BRETT SMILEY -
'Va Va Va VOOM/SPACE AGE'(Anchor ANC70, Nov.'74).
OUR REVIEW......EXCELLENT glam/power pop....at first u notice the sound sounds like a cross between SPARKS, and BOWIE, ....but listen closer and u can hear an influence of MUD in the mix, and the vocals sound much closer to MILK and COOKIES, than say RUSS MAEL, .......u used to be able to download an mp3 of 'va voom' at our download page.......not anymore :(
some lyrics from SMILEY's 'VA VOOM'
i got so nervous i'm a certified nervous wreck, a little bit eccentric screaming like a discoteque !...va va va voom' !
the b side 'SPACE AGE' we think is better, read carefully-
a very slow BOWIE-HARLEY-JOBRIATH type tune, lots of glitter ambiance, with the keyboards........
'there comes a time in every space boy's life, he meets a girl from his class, hanging out in different clubs'....'i think my head is shrunk, gonna have to climb back in the trunk'....there comes a time whn u want to do it with a knife, talk french say amour, show me some of your literature'....'i'm feeling so insecure, touch me be my paramour'...hats off hats off to MARS' ! and 'YOU CAN CATCH A GLIMPSE OF US AS SHOOTING STARS' ! in '07 a video of Smiley is now out on youtube.com, from the Russell Harty show, see this link ~
http://youtube.com/watch?v=j9xIvGSj88g
'QUEEN of HEARTS'
( unreleased lp of '74, )
Solitaire Pre-Columbian April In Paris Sugar Pie Honey Bun Young At Heart
Run For The Sun Space Age I Wanna Hold Your Hand Queen Of Hearts Heidy Riley
THIS LP IS EXCELLENT, A REAL LOST TREASURE OF THE GLAM ERA, SEE OUR REVIEW OF THIS UNRELEASED LP ON PAGE 28, also it appears on our page 14.........you'll find this page link at the bottom of page 21, there you'll also find reviews of music by SPACE WALTZ, JOBRIATH, and others.....
according to record Mirror magazine of 10-5-74 Smiley caused quite a stir, on the Russell Harty show, most of the comments were unprintable ! JOHN PEEL wrote that Smiley has heard his BOWIE records and has learned a few things from them. ...according to allmusic.com STEVE MARRIOT of HUMBLE PIE, may have played on it....also see our BRETT SMILEY GALLERY in our gateway.........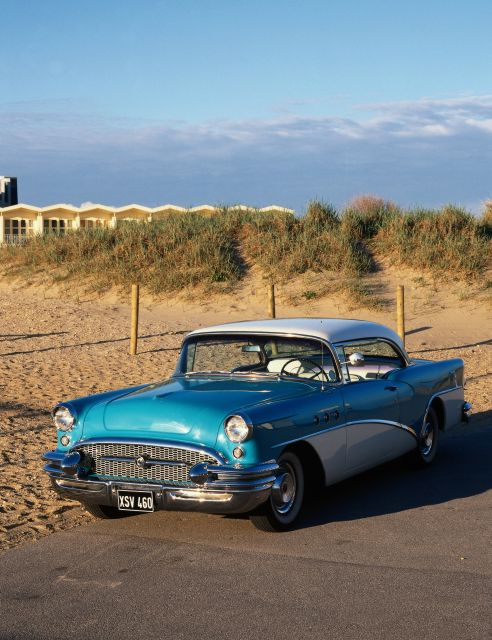 HOT ROD
-Love Is Alright[Hey]/I Want You[All Night Long](President PT397, Oct.'73).
'LOVE IS ALLRIGHT' ! ! WHAT AN EXCELLENT ROCK SONG, NEVER LETS UP, ELECTRIC GUITAR SHOCKS OVER A STOMPING BOOGIE BEAT !! ............lyrics 'hey look at my life, u got me like a fish on the line, i spend my time drinkin som wine, must have been some mighty fine wine' love is allright', and 'WELL I'LL BOOGIE TILL I TURN OUT THE LIGHTS' !.......at then end the singer camps it up a bit.....
written by d jeavons, and b freshwater, produced by dave kassner,.....HOT ROD sound like a cross between the GLITTER BAND, and a 60's rock band, one of the BEST songs in the junk shop,...the b side 'i want u' is a good rocker, with piano and elec. guitar, and for this one we will include what the uk rec collector article said on HOT ROD -
'This can only be described as glam rock with strong northern influences. Imagine the Glitterband hanging out at the Wigan casino with the SPENCERDAVIES GROUP. 60's fuzz guitar, Stax vocals, glitter chants. A definate one off'
The RATS -Turtle Dove/Oxford Donna(Goodear, EAR5001, June '74).
no, not MICK RONSON's outfit, whom by the way also made at least one single, and an lp in '74...this band called the RATS was led by DAVE KUBINEC ( see page 28), who sang and played guitar for the band.....they created enough attention to attract the attention of; MAX CLIFFORD, ANDREW LOOG OLDHAM, and NIGEL THOMAS.....THOMAS signed them to his gold ear label, their rare 45 has a drawing of a rat, and was drawn from a shoe polish tin, perhaps to convey a message to keep those 3 inch platform boots, shiny clean :) ...the RATS rare single is among the most highest priced....worth 2,000 dollars !....singer DAVE KUBINEC went on to make an lp in '78 with some musicaians like CHRIS SPEDDING, and JOHN CALE producing !.....see page 28 for more info, and see page 14 for our review of the RATS lp 'RATS FIRST','74....
this song 'TURTLE DOVE'is SUPER-CHARGED power-pop along the lines of T.REX, with SUPERB guitar and bass playing, some lyrics to the RATS 'TURTLE DOVE' 'love u get me up, u get me down ', luv u like it rough', and 'love, my turtle dove, my turtle dove, u said u couldn't make it.....'....the b side 'OXFORD DONNA' is country rock along the lines of SMOKIE....another rare single they had was - 'Don't Let Go/Dragon Child' '74.......in april '07 we found a picture sleeve that may be this RATS, see our gateway 5 for it !

GUMBO - ' THE DEVILS / WE DON' T CARE ' 74
the a-side ' THE DEVILS ' is very interesting, cool rock number with wind effects, good vocal phrasing, and they sound like MERLIN here , the b-side - ' WE DON'T CARE ' is a pretty GOOD piece of teen glam/proto punk with nasal whining and electric guitar riffs with some interesting lyrics, check this out.....' LISTEN HOW THE TEACHERS KNOW WHAT THEY THINK IS RIGHT AND WRONG ( background singers - ' we don' t care at all now ), THEIR RULES ARE ANTIQUATED,.........YOU CAN LOOK FOR US AT SCHOOL BUT WE WON' T BE THERE '....hhhmmmm wonder if the Pistols ever heard either of these 2 bands singing on this obscure 45 called 'we don't care' ?.........it was released on the fontana label.......the 45 sleeve on our gateway 5 is a french pressing.......file under JUNK SHOP GLAM,....... *
interesting note; we have heard a sample of a 45 by a girl glam band circa ' 74 called ~
THE DEVILS
who do a SUPER pre-punk cover of ' I DON' T CARE' by GUMBO, or were they the original band ? the world may never know........funny thing was the record company released some copies with GUMBO's 45 as the picture sleeve, only thing diferent was it said THE DEVILS in large print as compared to GUMBO's 45 which had their name in large print, as this info is so obscure were not sure we have the info 100% exact but if you know either band let us know as both songs + the ones by the girls called the DEVILS are outtasite ! see the picture sleeve here -
https://www.angelfire.com/planet/desykes/Gumbo.html
---
The HAMMER

the pop band SMYLE ( see page 21 ) had been releasing great singles since '71 or so and by '74 were thinking about breaking up, some members decided to continue but under another name thus The HAMMER was born, complete with full on glam makeup - black and white painted faces, ( think mimes along the lines of Hello People )a wild image and approach was conjured up and they even had a tv appearance wherein the guitarist starts playing his electric guitar with a violin bow for their 1st single 'HITCHCOCK's LULLABY/DOGGONE', excellent glam number in the junk shop style ( more info to come ), the next single was called 'I'D DO IT ALL AGAIN/'COS I'M IN LOVE', but this time they ditched the face paint, had they had kept it on and been promoted more they coulda been a lot bigger, check out a rare tv appearance by the band at this link here at the NEDERGLAM site -

http://www.nederglam.nl/1Smyle.html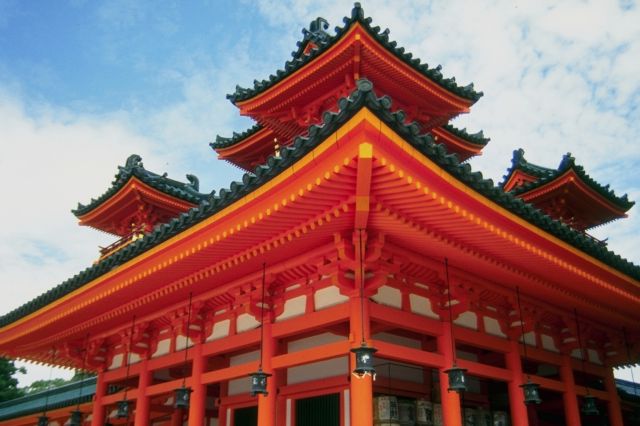 BUSTER
-Superstar/Rainbow And Colours(Bradley's, BRAD7401, Feb.'74).
'SUPERSTAR'......GREAT song here, the drummer bangs the cowbell, while the keyboards make a unique super 3-D glam sound, ...lyrics...'a need no one will ever know.....to be the r-n-r show, to be a nice guy to know,i've got to strike gold before i get old', and 'the sound of his screams to drown out my dreams' .......the b side ' RAINBOW of COLOURS'...is very different, it's an accapella number done in an old fashioned barbershop quartet style, apparently these guys ,ust have had some professional vocal training to record a song in this style.....with GREAT vocals, and lyrics 'ba, ba, ba,....bright are the colours, but where darkness falls the rainbow dies' ahh.......'
.....how many bands called themselves BUSTER ? ....check out the IMPOSSIBLE DISCOGRAPHIES link at page 4 for a huge discography for a teen band called buster, apparently this is not them......that BUSTER were ROB FENNAH; vocals and guitar, PETER LEAY; lead guitar, KEVIN ROBERTS ; bass, LESLIE BRIANS; drums.......from liverpool... however according to the guys behind junk shop the article has some mistakes in it....... 'SUPERSTAR' was written by ROY MORGAN, and ADRIAN BAKER, who released a 45 called 'music machine' under the name Buster, supposedly sounds like SWEET.....he also released a version of 'sherry' which blows, as does the original, u can see it listed in the magnetic comp on the bottom of page 5......review to come soon * and in may of '04 another review of a single of BUSTER was reviewed and here it is -
'BEAUTIFUL CHILD'
WOW ! what a GREAT glam-pop song, this coulda been a hit on one of those 70s samplers that abound today.............here BUSTER's sound is kinda similiar to BARRY BLUE's styled pop, and as good as some of his better songs......'I WAS DANCIN' ALL NITE NOT A CARE IN THE WORLD, SUDDENLY I SAW THIS INCREDIBLE GIRL..............OOOOOHHHHHHWWEEEE, SAID TO MY FRIEND TAKE A LOOK AT THAT FACE, NEVER SEEN A BETTER LOOKIN' GIRL IN IT's PLACE..................ALL U YOUR DRIVIN' ME WILD, ALL U , U BEAUTIFUL CHILD,.........SHE WAS SHAKIN' TO THE LEFT SHE WAS SHAKIN' TO THE RIGHT, I DIDN'T WANNA LET HER OUTTA MY SITE'..................(
BUBBLES - ' ZAP -n- CAT ' '75
TRUE junk shop classic with kinetic HYPNOTIC drum beat and heavy bass, makes you wanna get up and dance, kinda goes in the direction of BIG WHEEL's 'SHAKE A TAIL' but different alltogether, has a cool video of dancing girls in cool fashions of the mid 70s...... ' HERE's ZAP THE CAT, WE DON'T SETTLE FOR RATS, THE FASTEST GIRL IN TOWN, DRIVES HER HEAD IN HIS CADILLAC..................ZAP THE CATS OUTTASITE' !
ANARCHIC SYSTEM
well we have no idea if the SEX PISTOLS ever heard or saw this single, probably not....then again ?...search our gateway ( maybe 5 or 6 ) for a single from about '72 or so called 'ANARCHY ROCK' by the WEATHERMEN, actually that one is just synth bubblegum pop, this mess called 'GENERATION' is from the bottom of the barrell like a j s glam single should be, has to be from '74 the way it sounds, imagine say MUD meets The GLITTERBAND with whacked out synth work....... the singer comes on singing 'SORRY, SORRY ALLELUIA BABY, SORRY, JUST WHEN THE SUN IS TURNING AROUND IN THE SKY AND THE STARS ARE SHINING IN THE NIGHT......WELL NOW CLAP YOUR HANDS, COME ON AND CLAP YOUR HANDS.....GENERATION, MY GENERATION '.......GREAT song ! this review went up on aug '08, also in this month we were pleased to sample another single by this band.....
'CHERIE/SHA LA LA'.......this one though is a lot tamer than the one reviewed above and reflects more say the 50s side of the GLITTER BAND.......'Barbara see the tears in my eyes, please come but to me, i long for you'.......good guitar playing with harmoniuos vocals, sounds like a completely different band.......well seems the band were from france and had quite a few singles, we made a gallery on our gateway 6, try this link ~
http://robotperson.angelfire.com/AnarchicSystem.html
PLOD
Plod's classic no hit wonder 'Neo City' is well known to you if you are here probably as was on the original Velvet Tinmine and is probably reviewed on page 21 long ago, or should have been, no there should be a section for them there, anyways we came across another of their songs someone uploaded onto youtube, probably came out in '74 or so called 'Long Gone', ...it is real trashy hard rock with what sounds like fuzz leaking out ' Got to get it on, ahhh, woman why do you push me, woman no you cant see, gotta move onto another town'....:)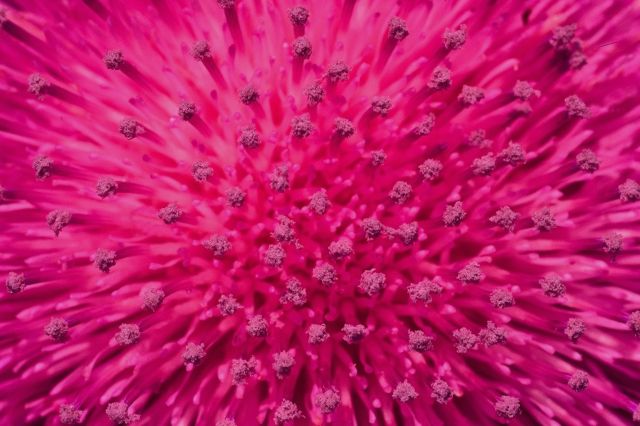 ANGIE
'STREETFIGHT LIGHT'.....sounds very much like a release from 1974 from this band, handclaps, electric guitar, and enthusiasm, lyrics and more info to come....for now see the Pure Pop Blog to listen
LOAD CONTROL............'WHY THOSE/IT COULD BE SO GOOD'...not sure of the release date but at times this uptempo glam rock number sounds like the rare STUD LEATHER release that came in '74....more info to come..
SHELBY
-Dance[With The Guitar Man]/Jump Into The Fire(Santa Ponsa, PNS21, July '74).
'DANCE WITH THE GUITAR MAN'.....MINDLESS glam stomper very similiar in style to BARRY BLUE's big hits like 'DO U WANNA DANCE'.....GREAT POUNDING DRUMS HERE....begins singing 'HE EVERYBODY DO U LIKE TO R-N-R' ? reminded us a bit of PAUL NICHOLAS' EXCELLENT glitter-disco song 'DANCING with the CAPTAIN'....the b side 'jump into the fire' is a decent rocker with good guitar riffs.........we came accross another single in mar. '07, here it is
'MOTORCYCLE GIRL/CIRRUS ' ' 75
starts with handclaps naturally, very good pop sound kinda like BARRY BLUE, not as strong as 'Dance with the Guitar Man' his single from '74 or thereabouts, still a good single nonetheless,.......'GET DOWN WOMAN NOW YOUR RIDING WITH ME, YOU COME ON STRONG BUT IT ISN' T FOR ME' ...............................................................................was this band led by ex-JASON CREST singer TERRY CLARK ? no one seems to know and no one really cares says the article in the uk record collector, ( we have a great JASON CREST b side reviewed on page 2, a real 60's gem called 'A PLACE in the SUN'....)
after jason crest released 5 singles, terry left to jion a band called orang utan, then eventually a band called holy mackerel.....but in the 70's could he have jioned this band called SHELBY ?.......the record producers were djm act, deep feeling the brum band who supplied traffic with a couple of members.....anyways this is actually a LEE HAZELWOOD -DUANE EDDY cover, on the santa ponsa label, produced by martin jenner, and dave green...

BIG WHEEL
'SHAKE A TAIL pt 1'.....'74........SUPER glitter instrumental with POUNDING drums, maybe slightly influenced by the GLITTER BAND , the only lyrics are the title sung a few times at the chorus part, elsewhere he whispers 'i know and you know'......the b-side - 'SHAKE A TAIL pt 2' is more of the same, both bring about a very strong sense of DEJA VU........ we wonder whatever happened to a band like this ?
---
GOALS
We have short and long range goals. We want to have pure love for KRSNA and if we are humble we know that is far away. But, KRSNA is far away and near as well;
tad ejati tan naijati tad dure tad v antike tad antar asya sarvasya tad u sarvasyasya bahyatah
TRANSLATION
The Supreme Lord walks and does not walk. He is far away, but He is very near as well. He is within everything, and yet He is outside of everything.
To reach the distant goal we have immediate goals. That is to practice our sadhana daily and thus stay on the path to the distant goal. We also have our service. Daily progress leads us to the long range goals. And in the transcendental sense, going to KRSNA is being with KRSNA. We have to stay on the path and keep on walking. For every step we take towards KRSNA, He takes many towards us.
bahir antas ca bhutanam acaram caram eva ca suksmatvat tad avijneyam dura-stham cantike ca tat
The Supreme Truth exists outside and inside of all living beings, the moving and the nonmoving. Because He is subtle, He is beyond the power of the material senses to see or to know. Although far, far away, He is also near to all.
Bg 13.16
Mundaners may say that our goal, the spiritual world, is too far away. That is because they do not know the transcendental nature of KRSNA. He is big and small, near and far, etc..
http://www.prabhupada.org/kavicandraswami/?m=200801
the TARTAN HORDE, featuring RAT SCABIES, and NICK LOWE in '75, the girls were secretaries of the company, and fans as well *

TARTAN HORDE -We Love The Bay City Rollers/Rollers Theme(United Artists, UP35891, July '75).

GREAT 70's POP.....can be a term used to describe this song called 'WE LOVE THE BAY CITY ROLLERS',....charming, innocent sounding rollers-type pop, lyrics; 'your making all our dreams come true, BAY CITY ROLLERS WE LOVE YOU', and ' i wanna dance and clap my hands all night to the best thing from scotland'...( more lyrics to come), the b side 'ROLLERS SHOW' is great as well, lyrics ; 'calling out accross the land, calling out to all rollers fans' , and 'everything will be outtasite at the rollers how tonite'

.......the TARTAN HORDE were none other than future DAMNED DRUMMER CHRIS MILLER aka RAT SCABIES, NICK LOWE, and DAVE EDMUNDS! ...these 2 girls in their tartan plaid skirts on the sleeve look very happy to be here, seems they were secretaries of the company and sang background vocals.....another single came out in '76 ' let's go to a disco'/'everybody dance'......interesting note, we used to have 3 good punk songs on a 45 called ALBERTO Y LOS TRIOS PARANIOS, rumoured to be NICK LOWE and the DAMNED, or was it someone else ? anyways this track was big in japan, as was anything connected with the rollers, Scabies was also on a single with Bryan James and Nick Kent which was a band called the Subterreans which also at one time featured Chrissie Hynde who was Kent's girlfriend at the time, we reviewed this band on page 4...

some lyrics to the TARTAN HORDE's 'WE LOVE THE B.C. ROLLERS'

'your making all our dreams come, B.C. Rollers we love you .....i'd like to buy a white guitar like woody's, play it up high like some other guy, singing bye bye baby bye, bye'...and 'every nite i'll be dancing and a clappin' my hands to the best thing from scotland'.........:)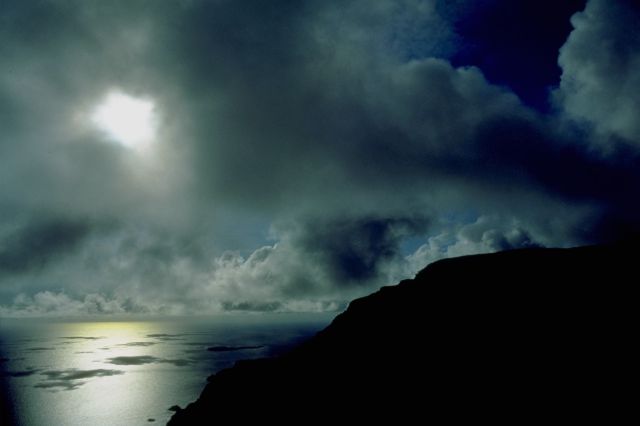 STAVELY MAKEPEACE
-Slippery Rock 70s/Don't Ride A Paula Pillion(Spark, SRL1081, July '73).
...this is a novelty hit, in sync with the GLITTERBAND's sound, GREAT novelty tune, an instrumental which has a peculiar organ sound, brings about a sense of deja vu.....the b side ' don't ride a paula pillion' is good also, with lyrics 'don't ride a paula pillion, don't ride on his motorbike'.......check out the article on page 12, ....they eventually became LIEUTENANT PIGEON ...more info to come, check out their sounds from our downloads page,and a link to their GREAT website, u can hear songs here - http://www.abitsystems.co.uk/BILL/pigeon/
MAD HATTERS
' THE HUMPHREY SONG' '76
COOL glam, dark sound, sounds like the GLITTER BAND meets MUD, if u like other jshop bands we have reviewed that fit this category like SISTERS 'KICK YOUR BOOTS OFF', and the BOSTON BOPPERS, then you'll love this, the horns here sound like SNAKES !!............'IF U HEAR A NIOSE IN THE NITE, MUST BE A HUMPHREY PATROL IN SITE, THEY'LL TAKE YOUR ( ? ), AND LEAVE U WITHOUT, WITHOUT, WITHOUT'.............(later).........' SO COME ON NOW LET ME HEAR U SHOUT, THERE's A HUMPHREY PATROL IN SITE'.........seems this was used in a commercial in the 70s, the b side was called 'LOVIN U IN'T EASY', ....not sure if the word ain't was spelled in't or thats just a mistake someone made on MIKE BATT's discography, yes he produced them, and guess who played guitar on the single ? CHRIS SPEDDING who esle, SPEDDING's played on nearly ever piece of vinyl that cam eout in the 70s, the next single they did was 'LOVE POTION # 9/THE LOSER', see this link to see the 45's -
http://www.chrisspedding.com/session/mb/mb.htm
BEARDED LADY
-Rock Star/Country Lady(Young Blood International, YB1076, Nov.'75).
'ROCK STAR'.....ROUGH guitar sound, glitter raver and a GREAT SONG, lyrics ....well u listen, i could talk about the friend's i knew well', and so on.....and the b side 'country lady' is a STONES/SMOKIE type ballad with acoustic and electric guitars.....with lyrics 'i've enjoyed my time u know it, it sure was fine, but now it's time to go....this band got into the german top 100, produced by MIKI DALLON (ex producer of the SORROWS),
the singer's name was JOHN ROBERT WARMAN he wrote the tune and also played rythm guitar, and was accompanied by FREDDY SHERIF on lead guitar , CHRIS PEEL on bass, and CLIVE BROOKS on drums, and PAUL MARTIN.....some nut named HARRY SABINI used to show up at the gigs and start dancing on stage, he thought he was in the band or something, he started riots.........they were last seen in '76 at the Marquee headlining with a new band called the JAM supporting them !.......company called ANGEL AIR RECORDS has now released the BEARDED LADY cd of unreleased 70s demos in early '04, it is called 'The Rise and Fall', seems they were touted by ; BOWIE, HAWKWIND, MICKEY MOST, CHUCK BERRY, and others ! nice picture they got on this site too, see this link to oder this cd -
http://www.angelair.force9.co.uk/sjpcd153.htm
'ROCK STAR'.....'well you listen i'd be tempt to tell, about the friends i knew so well, la da da ROCKSTAR !
the b-side - 'country lady' 'well i've enjoyed my time, it sure was fine, but now it's time to go' and 'you were my country lady, you were my country queen, you were young and not so mean'....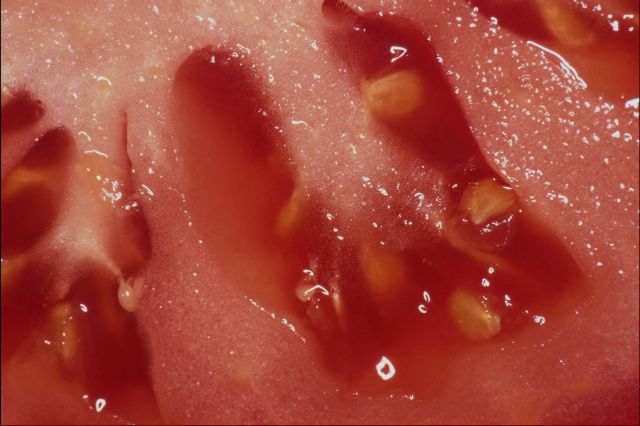 Who or what is the Green Man whose image is to be found carved in churches and cathedrals all over Britain and Europe?
There has certainly been an upsurge of interest through the medium of television programmes, radio and books about this foliate figure recently. But is he simply an historical pagan god of the woods or is there a deeper significance behind this symbolism?
As part of most May Day 'Sweeps Festivals' in various areas within the United Kingdom, at least one of the Morris dancers will dress in a wicker framework totally covered in leaves. Called Jack in the Green, this figure appears several times throughout the day as part of the celebrations in the British town of Rochester.
Although the dancers will probably tell you that they are continuing a custom going back hundreds of years, in fact there is no record of Jack in the Green appearing before the industrial revolution. Similarly, although the country abounds with pubs called the Green Man, this only came into popular usage after the 1930s.
The term "Green Man" was coined by Lady Raglan, in her 1939 article "The Green Man in Church Architecture" in The Folklore Journal.[1] The figure is also often erroneously referred to as Jack in the green.[2]
Usually referred to in works on architecture as foliate heads or foliate masks, carvings of the Green Man may take many forms, naturalistic or decorative. The simplest depict a man's face peering out of dense foliage. Some may have leaves for hair, perhaps with a leafy beard. Often leaves or leafy shoots are shown growing from his open mouth and sometimes even from the nose and eyes as well. In the most abstract examples, the carving at first glance appears to be merely stylised foliage, with the facial element only becoming apparent on closer examination. The face is almost always male; green women are rare. Green cats, lions and demons are also found. On gravestones and other memorials, human skulls are sometimes shown sprouting grape vines or other vegetation, presumably as a symbol of resurrection (as at Shebbear, Devon, England).
see this link for more info -
http://www.ancientspiral.com/greenman.htm
HOG
umm this ain't or was not a js glam single like a lot of the novelty trash featured here, then again what this is is a complete d.i.y. effort and totally mindless and beautiful at the same time that it gets onto this page because it fits in the novelty section thats for sure but one thing for sure the a-side by HOG called 'COP KILLER' is a true masterpiece, no this has nothing to do with the film JOHNNY ROTTEN starred in aka 'CORRUPT' , were sure this came out probably in the early 70s, sounding '72 - '73 to be exact but this is one of those 45s so rare it remains mysterious.....coming out on a label called YOU, this sounds like the band is barely trying, shambling along while the singer says over and over COP KILLER......the band doesn't even sound aware they were making a masterpiece, I would love to see this played at a party where a bunch of cops were gathered, they would laugh at it because this is truly one of those - so bad, it's great - kinda songs......so this sparse beat and mindlessness, and airy atmosphere is what it has on par with the glam scene, well kinda.....according to the Pure Pop Blog where you can hear this GEM, it was a us release, he suggests the b-side may have been another band entirely, well that one called 'DRIVING PUSHING' is more of a folk tune, but untraditional at that with lyrics that begin..... .........'satisfaction, i like to hold peace of mind, like a pot of gold, can't seem to wait, getting old '.....
( Folks reading this should realize most music is a mixture of instruments and lyrics, and most songs are for entertainment puropses, and to inspire people and so on, music lyrics can be interpreted many ways, conjured for the sake of fantasy, so as far as actually harming police when one does this or takes a life of one, then one not only gets oneself in trouble but can cause irreversible damage to their spouse, friends and family, etc.
Realize that aside from a lot of the bad cops out there, that most cops are just ordinary guys doing their jobs, just like anyone else in the world, if people understood this as well as people who cause mass shootings that they are not only destroying bodies, but will bring bad karma upon themselves in the afterlife, so sit back and try and absorb a lot of what you will read on this site and it will make you a happier person and hopefully you will put that gun away and find something more meaningful to do with your life, and everyone should just smile when approached by a police officer, be nice, etc. :)
If you wish to go a bit further into this site we have a couple of other songs that pertain to police reviewed on our homepage by J Dilla called 'fuck the police', its a hip hop classic', and a 60s rock band named Phoenix did a song also with the same title, look to the bottom of our Links 5 or 6 section maybe and you'll find a link to a book by a N.y. Cop called 'Deliver us from Evil' which was also made into a movie, by Ralph Sarchie wherein he discusses his battles against demonic spirits, haunted houses,etc. which he claimed is scarier than any dangerous criminal he ever came accross.
---
BO-JANGLE

' RUN FROM YOUR LIFE/ CAST YOUR ARROWS' ' 74

interesting sound and look from this band, , on the 45 cover the 5 piece band are dressed in a defitive glam/pre-punk look, 3 of the guys have makeop on, looks like a little black eye makeup.......good-time glam like KENNY who may have been an inspiration for the band w/heavy fuzz guitar similiar to an underlying 60s garage rock sound.......' YOU BETTER RUN FROM YOUR LIFE, SOMEBODY TOLD YOUR WIFE, YOU BETTER RUN FROM YOUR LIFE '........now this is a band we want to know more about....available for download at the Crazee Kids website

YELLOW BIRD

-Attack Attack/Right On(Magnet MAG16, Oct.'74).

this single is a real GOOD glam rocker, allthough sounds like they borrowed the riff from the ARROWS 'TOUCH TOO MUCH', either way it has the barrellhouse drum sound elec. guiter and good vocals......YELLOW BIRD's b side 'RIGHT ON' is a WILDE/SHELLEY b side, which first appeared n WILDE's ZAPPO single.........yellow bird consisted of TONY SANDO on vocals, FOWLER brothers BOB and STEVE on guitar, JEFF GIBS on bass, and keyboards, , and drummer BARRY EVERLEIGH...

JEFF BRITOON and the SPITFIRES

'RUB OUT' released in '76, this instrumental novelty tune sounds like a sort of futuristic glam number with an electric beat, guitar and what sounds like rototoms used in percussion, we'll have to check the spelling but this was a kind of percussive instrument used as the predominant drum sound in Go Go music of the 1980s in D.C......the b side 'Breakwood' is more funky and not as good as the a side, however this tune is unique and sounds like it could have been one of those late night jazz rock themes for the late late show or something like that, you get the idea, this is probably their sole release, it was a uk release on Decca and produced by Martin Rushent.

NIMBUS

'LOLLIPOP'

this pop single is very SWEET-like, late 60s SWEET bubblegum period, catchy tune, cool bass,.............' WHOSE THAT LITTLE GIRL IN THE CANDY SHOPPE ?.....AAALLLL CAN I SEE U LOLLIPOP...........PRETTY LITTLE GIRL IS IT ALL ON TOP ? ( to be moved to page 15 )

ZIPPER

'GETTIN' IT ON'

this band uses their glam influences well here and came up with this GREAT glam-pop 45, kinda like SWEET, maybe closer to ALVIN STARDUST,..... allthough more popish.... 'GETTIN' IT ON, GETTIN' IT ON, DRIVIN' ALONG IN MY CAR, GETTIN' IT ON, GETTIN' IT ON, TREAT U LIKE A MOVIE STAR, ( ), SHAKE YOUR TREES I KNOW MY BABY's, I DO WHAT I PLEASE, GETTIN' IT ON, TAKIN' IT OFF FOR THE NITE, GETTIN' IT ON, GETTIN' IT ON, TRY TO MAKE U FEEL ALLRIGHT ' ......

'STRANA SOCIETY '

' VENTI CHE SOFFI ' ........cool glam/art rock like ROXY, synth rock w/ classic prog rock in the mix, loud notes, large too, minor resemblance to the sound of an obscure early 70s band called HIGH ICE PRESERVATION SOCIETY.........you can hear a clip at Crazee Kids....

TIN BAMBOO

this one is a bit of a mystery, may have been called TIM BAMBOO ??.... the single was named 'RUN,RUN,RUN', and after hearing it on Jonesy's Jukebox in the fall of 2008 ( maybe Oct. ) one could tell it was definitely from right around ' 74, with it's glam drums and high pitched vocals along the lines of SUZI QUATRO / RICKI WILDE, and a bit of camp style of say ROCKY HORROR it sounded really good, but as fabously obscure as some of these teeny tiny bands were we may never find out exactly who this band is or what else they released.......

SCREEMER

'INTERPLANETARY TWIST'.. '76...a Good but not a great song like some js fans claim, they take the beginning cue from SWEET's 'BALLROOM BLITZ', and turn it into a 4 minute glam sci-fi adventure, sounds similiar to SWEET-type rock, crossed with ROCKY HORROR singing and some great lyrics, 'the people of the 21st century have never heard a r-n-roller' .....i wonder if the great punk band the SCREAMERS from l.a. ever heard this song ? if so they coulda done a GREAT cover of it and the b side, and improved the sci-fi sound !............the b side 'BILLY' is great as well, but completely different, has some harmonies similiar to GODSPELL and WEST SIDE STORY.....excellent lyrics ! mentions characters like foolish freddy, and honest jackie.........they get extra points for doing a b side completely different than one would expect....

some lyrics to SCREEMER's ' INTERPLANETARY TWIST' '76

'so here we are in 2025, and with my programme imogio injection i'm very much alive, in fact i'm goin' out with the boys tonight, the boys of the backstreet fists'....and 'the r-n-r saviors never did seem to save the day'........and 'WHEN THE VULCAN GIRLS LINED UP FOR ME WAITING TO BE KISSED, WE ALL JIONED HANDS AND DID THE INTERPLANETARY KISS' !

and on the b-side 'BILLY' the band do glam accapella real well - 'kids on the street, you really did get out of hand, you'd be standing tried to kill a man', and 'SAID HE WAS TAKING AMERICA, TAKING AMERICA DOWN' !

SCREEMER had another single in '77 'IN THE CITY/JOEY CORELLA' the singer's name was ZAINE, he was also in a band called LINDSAY KEMP, and in HUMAN INSTINCT in '74, they had 2 lps around this time, and perhaps more.......yes there was another band with this name spelled SCREAMERS, they were one of the wildest punk bands of the 70s ever, they could have done killer versions of either 'interplanetary twist' or 'billy'...ahh yea only in our dreams....we have many reviews of that band....

ALVIN'S HEART BEATS-Chilli Willi Part 1/Chilli Willi Part 2(Magnet, MAG24, Feb.'75).

....... 'chilli willi' is a remake of an ALVIN STARDUST song, redone by his backing band, reviewed on page 4.........this version does not sound much different than 'pt 2'.......this band played with him live , but in the studio ALVIN was assisted by session musicians including BIG JIM SULLIVAN, TERRY BRITTEN, and BRIAN BENNETT.....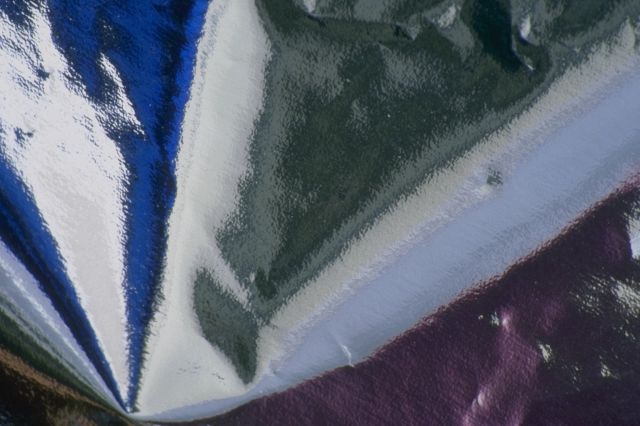 FAT and HUNGRY Ė 'The Streaker/ Just Ainít Right'
lots of fuzz here as in the kind used by the 60s garage bands, and the a-side sounds influenced by that era's guitar sound, allthough according to the Pure Pop blog he suggests it came out in '74 and is from the midwest somewhere because of the lyrics about streaking which was a fad in the 70s, this is a lot better than say 'you turn me down' by the Streakers which is kinda a disposable jshop single.....selected lyrics from Fat and Hungry....' i hit the streets, said look at the man with sneakers on his feet and clothes in his hand.............he's a streaker oh yea'.......in the review the song by KILLER FROG - Hard Times / Mighty Mouse which came out on Machoist records in '72 was suggested to be a great pre-punk # also from the u.s.
SPIV
'Oh You Beautiful Child/Little Girl'(Pye, 7N45213, Feb.'73).
'oh you beautiful child'........campy glam number....unique guitar, with piano, lyrics - 'im goin' cazy, oh look what you done u beautiful child, oh look what you done to my heart'.........back in nov '73 record mirror magazine said this was a pub rock band from london with a singer named GLEN......the b side 'LITTLE GIRL' is a classic rock song, with a dark sound, actually BETTER than the a side, similiar to the LOVIN SPOONFUL's 'summer in the city', but much better, darker, great guitar....with lyrics 'i'm goin up to the city, things u heard just ain't true, wish u heard when i told u the neon lights are so cold, people rushing down to the show'............ came out on the PYE records label :)
some lyrics for SPIV's 'LITTLE GIRL'
'little girl i'm goin up to the city, little girl i've been to the city, things u heard just ain't true, wish u heard when i told u the neon lights are oh so cold' !....'people rushing down to the subway '.........
TUBTHUMPER
-Kick Out The Jams/Kahoutec(Alaska, ALA18, Oct.'75).
....not the MC5 track allthough they use that intro, there were 2 versions of this song, one had a bunch of special effects; crowds cheering,car crashes, machine gun fire, and ending with church bells ringing, it ended up on KENNY EVERETT's 'WORLD's WORST RECORDS' lp......the version we have only has the crowd cheering....review coming soon....
Flame
-Big Wheel Turning/I Wanna Be loved(EMI, EMI2669, July '77).
this song of Flame is reviewed on page 21
the article from uk rec collector had other bands ; ( see page 12) JOOK, RICKI WILDE, and IRON VIRGIN, we did not include them here because we have sections of them on page 4,5, and the homepage....however you will find some more songs we recieved from JOOK on page 16, and 21, and our gateway 4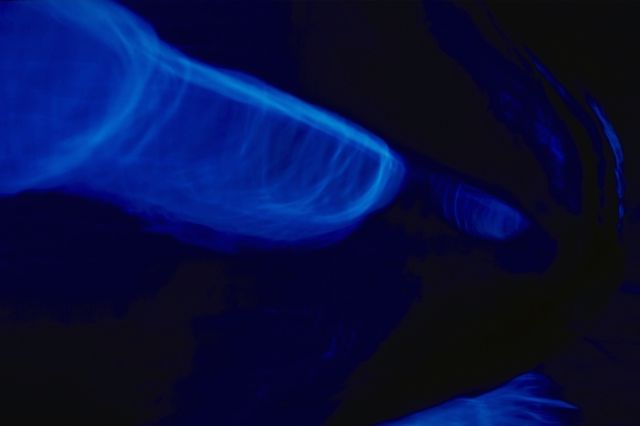 * HARE KRSNA * JESUS LOVES YOU *
look here to this great site INDIA DIVINE that has a good discussion forum, then you can come back here after you registered with them -
http://www.indiadivine.com/
What is the Vedic philosophy in relation to the posibility of Krsna and Jesus Christ being the same entity? If there is such an equation are they on the same level in the trinity or Godhead?
Or is Christ merely an incarnation of the higher Godhead?
Originally posted by MasterSingh: What is the Vedic philosophy in relation to the posibility of Krsna and Jesus Christ being the same entity? If there is such an equation are they on the same level in the trinity or Godhead. Or is Christ merely an incarnation of the higher Godhead? Master Singh, Christ Himself said that He was one with God and yet he also said the Father is greater than I.
This is also what Lord Caitanya taught.Simultaneous combined oneness and difference.
So from this we can understand that Lord Jesus Christ is a Shaktyavesa-avatar.An empowered incarnation,or the Supreme Personality of Servitor Godhead.
Krsna is the Supreme Father,the One that Christ prayed to and loves without reservation.
What do you mean by trinity?
theist -
Lord Jesus is the "perfect" son of God that's why he was glorified.In near death experiences when people see liberated souls and Christ,it becomes hard to distinguish who is who.They all look alike with light of 10,000 suns eminating from their spiritual being.Krsna is the supreme personality and all others are his various expansions including us.
We are one with Krsna because he is supreme self.Nder's also say what they saw was their "higher self" or Supersoul.
BHAGAVAD GITA 7:6 -
Of all that is material and all that is spiritual in this world, know for certain that I am both its origin and dissolution.
PURPORT -
Everything that exists is a product of matter and spirit. Spirit is the basic field of creation, and matter is created by spirit. Spirit is not created at a certain stage of material development. Rather, this material world is manifested only on the basis of spiritual energy.
This material body is developed because spirit is present within matter; a child grows gradually to boyhood and then to manhood because of that superior energy, spirit soul, being present. Similarly, the entire cosmic manifestation of the gigantic universe is developed because of the presence of the Supersoul, Visnu. Therefore spirit and matter, which combine together to manifest this gigantic universal form, are originally two energies of the Lord, and consequently the Lord is the original cause of everything.
A fragmental part and parcel of the Lord, namely, the living entity, may by manipulation of material energy construct a skyscraper, factory or city, but he cannot create matter out of nothing, and he certainly cannot construct a planet or a universe. The cause of the universe is the Supersoul, Krsna, the supreme creator of all individual souls and the original cause of all causes, as the Katha Upanisad confirms: nityo nityanam cetanas cetanana
---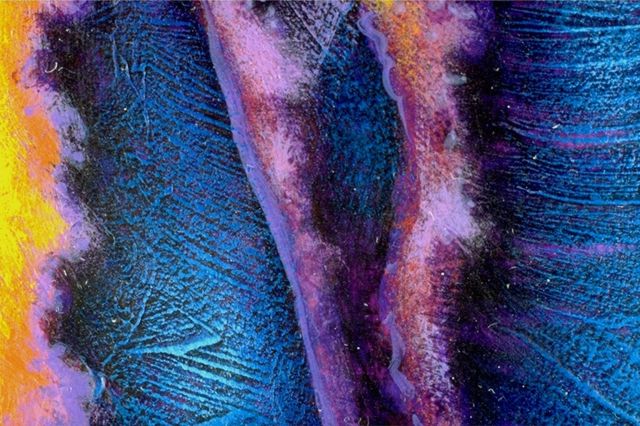 NOW 'I WANNA BE FREE'
cool glam number with synths that leak out all over and later the handclaps come in.....'Well i'm tired and weary and so ( ? ) i'm gonna get myself away from where I been, I don't know where i'm going but im gonna get on a train....this 45 came in cool picture sleeve with a fist colored in green.....around '73 or so, in '77 a punk band with musician Twink released a single in '77 also with this title 'I wanna be free', they probably never heard this single,....then again...
ZENDA JACKS
'PARTY QUEEN' '74
along with all these rare tracks we also received ZENDA's b side 'party queen' around this time,.... it's SUPER,.....a low down groove with zenda singing in her unmatchable style, cool guitar, with a subtle glitter beat, kinda slow....
lyrics to ZENDA's 'PARTY QUEEN'
....'went to a party just the other nite, somebody said it would be allright, i wanted love hip to meet, the kind of guy to make my life compleeeeeete'......
somebody told me that his name was jill
( male vocals -know what i mean party queen ? ).... nite was passing i had to get my thrill.......YOW JO WHAT YOUR MOMMA SAY !
i was dressed in silk and leather, peacock feathers in my hairrrrrr' ( these are partial lyrics)
YOU CAN NOW DOWNLOAD ZENDA's SUPER GLITTERROCK # 'RUB MY TUMMY', and 'DO U LOVE ME'....here -
http://www.cygnet.co.uk/lostdiva/zenda.htm
see page 4 for other reviews of mrs. jacks and a letter sent in by her guitarist from '75....also see our gateway 1 for a gallery of her, and 2 more galleries with some RARE pictures on our gateway 2....

---
What Is Krsna Consciousness?

The following interview with freelance reporter Sandy Nixon took place in July 1975, in Srila Prabhupada's quarters at the Krsna center in Philadelphia. This discussion serves as a superb introduction to Krsna consciousness and covers such basic topics as the Hare Krsna mantra, the relationship between the spiritual master and God, the difference between genuine and fake gurus, the role of women in Krsna consciousness, the Indian caste system, and the relationship between Christ consciousness and Krsna consciousness.

Ms. Nixon: My first question is very basic. What is Krsna consciousness?

Srila Prabhupada: Krsna means God. We are all intimately connected with Him because He is our original father. But we have forgotten this connection. When we become interested in knowing, "What is my connection with God? What is the aim of life?" then we are called Krsna conscious.

Ms. Nixon: How does Krsna consciousness develop in the practitioner?

Srila Prabhupada: Krsna consciousness is already there in the core of everyone's heart. But because of our materially conditioned life, we have forgotten it. The process of chanting the Hare Krsna maha-mantra Hare Krsna, Hare Krsna, Krsna Krsna, Hare Hare/ Hare Rama, Hare Rama, Rama Rama, Hare Hare--revives the Krsna consciousness we already have.

For example, a few months ago these American and European boys and girls did not know about Krsna, but just yesterday we saw how they were chanting Hare Krsna and dancing in ecstasy throughout the whole Ratha yatra procession [an annual festival sponsored by the Krsna consciousness movement in cities around the world]. Do you think that was artificial? No. Artificially, nobody can chant and dance for hours together. They have actually awakened their Krsna consciousness by following a bona fide process. This is explained in the Caitanya caritamrta (Madhya 22. 107):

nitya-siddha krsna-prema `sadhya' kabhu naya sravanadi-suddha-citte karaye udaya

Krsna consciousness is dormant in everyone's heart, and when one comes in contact with devotees, it is awakened. Krsna consciousness is not artificial. Just as a young boy awakens his natural attraction for a young girl in her association, similarly, if one hears about Krsna in the association of devotees, he awakens his dormant Krsna consciousness.

Ms. Nixon: What is the difference between Krsna consciousness and Christ consciousness?

Srila Prabhupada: Christ consciousness is also Krsna consciousness, but because at present people do not follow the rules and regulations of Christianity--the commandments of Jesus Christ--they do not come to the standard of God consciousness.

Ms. Nixon: What is unique about Krsna consciousness among all religions?

Srila Prabhupada: Primarily, religion means to know God and to love Him. That is religion. Nowadays, because of a lack of training, nobody knows God, what to speak of loving Him. People are satisfied simply going to church and praying, "O God, give us our daily bread." In the Srimad-Bhagavatam this is called a cheating religion, because the aim is not to know and love God but to gain some personal profit.

In other words, if I profess to follow some religion but I do not know who God is or how to love Him, I am practicing a cheating religion. As far as the Christian religion is concerned, ample opportunity is given to understand God, but no one is taking it. For example, the Bible contains the commandment "Thou shall not kill," but Christians have built the world's best slaughterhouses. How can they become God conscious if they disobey the commandments of Lord Jesus Christ? And this is going on not just in the Christian religion, but in every religion. The title "Hindu," "Muslim," or "Christian" is simply a rubber stamp. None of them knows who God is and how to love Him.

Ms. Nixon: How can one tell a bona fide spiritual master from a fake?

Srila Prabhupada: Whoever teaches how to know God and how to love Him-- he is a spiritual master. Sometimes bogus rascals mislead people. "I am God," they claim, and people who do not know what God is believe them. You must be a serious student to understand who God is and how to love Him. Otherwise, you will simply waste your time. So the difference between others and us is that we are the only movement that can actually teach one how to know God and how to love Him. We are presenting the science of how one can know Krsna, the Supreme Personality of Godhead, by practicing the teachings of the Bhagavad- gita and the Srimad-Bhagavatam. They teach us that our only business is to love God. Our business is not to ask God for our necessities. God gives necessities to everyone--even to one who has no religion. For example, cats and dogs have no religion, yet Krsna supplies them with the necessities of life. So why should we bother Krsna for our daily bread? He is already supplying it. Real religion means to learn how to love Him. The Srimad-Bhagavatam (1.2.6) says,

sa vai pumsam paro dharmo yato bhaktir adhoksaje ahaituky apratihata yayatma suprasidati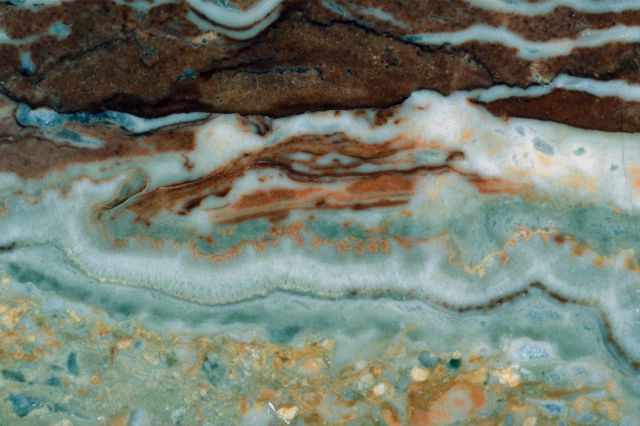 ---
' i practice spiritual research under ancient ruins covered in dirt, it's my work'...... lyrics from the ONLY ONES 'flaming torch'

LINKS
---
WHAT kind of links are we adding to a page thats called junk shop glam ? well we are really gonna stoop as low as we can -

0 BUMFIGHTS....

just like the name says, they are exploiting bums to fight against each other and capturing it on film, listen to what they are saying for a minute, it is funny - http://www2.bumfights.com/indecline/

1 BUM HUNT

GREAT INFORMATIVE site , has pictures of real bums, and shows them hard at work - http://www.bumhunt.com/

2 BUMS...... probably the best site you'll see today -http://www-personal.umich.edu/~conleyp/

3 LIQUID BEAUTY.... stop what you are doing, read this, then come back here

http://www.geocities.com/jayakesava2001/ beauty.html

4 SEX PISTOLS FILES

great site with informative views on their tour history, allthough the guy has quite a few errors on it, no matter what anyone says all members contributed greatly, we've seen the SAN FRAN and DALLAS concerts over and over, as well as D.O.A. over 1000 times ! and they are unequaled in the rock scene....

http://thesexpistolsfiles.com/

5 'SWITCHBLADE SISTERS'

....'75.....GREAT site on this girl gangster film - https://www.angelfire.com/film/switchblade/

6 SLIPCUE

GREAT site, reviews odd lps from the 60-70's-today, for example french lps that are very hard to find, lotsa new stuff here, and a decent country music section....

http://www.slipcue.com/slipcue/tableofun.html

7 FAKE BANDS

...well not really fake, but thats the name of this site, which archives lotsa of mostly forgotten bands that appeared on movies and tv, this link here goes right to their - K - section, for KAPTAIN KOOL and the KONGS - http://www.vgg.com/tp/fakeband_k.html FUNK and SOUL section 2 ;

8 STEFANIA's LOVE CURSED

girls in the hollywood hills are flying on broomsticks and crashing into people's backyards, this is a true story, see LOVE CURSED .com for more details - http://www.lovecursed.com/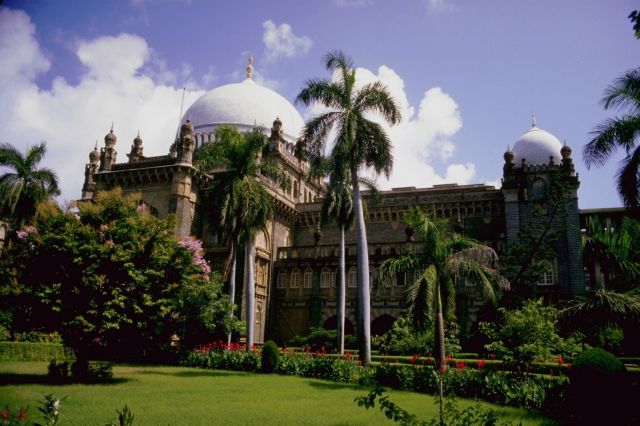 the same viewer who previously represented herself by a smiley face offered her poems on page 13 has donated another one of her lovely poems -
Yes, have heard the time is ripe For workers To rally round the town. There's a need to show who's Really the clown
What goes around Comes around A pint = a pound The world around.
A game of chess is near Fighting for rights that we hold dear.
The pawns coming forth Followed by bishops and knights.. There's strength in numbers King and Queen Take flight.
Don't you know that the game can be won.. by the smallest of them And that is the pawn.
---
---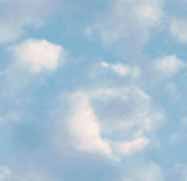 .........Science Fiction / Double Feature - Reprise
Science fiction Double feature. Frank has built and Lost his creature.
Darkness has conquered Brad and Janet The servants gone to A distant planet. Wo, oh, oh, oh.
At the late night, double feature, Picture show. I want to go, oh, oh, oh.
To the late night, double feature, Picture Show.
---
Some Junk Shop Glam sites and their offspring appeared on the scene in 2006 - '07 and more people are mining the lost archives and record bins of the world to unleash trashy 45s onto the world, here are some great ones....

1 PURE POP BLOG

Robert Wills in London has been keeping the jshop phenomenom alive in '07, check out his reviews on Pure Pop Blog ~

http://purepop1uk.blogspot.com/

2 CRAZEE KIDS

this site is cool also, 70s jshop downloads with kitsch photos of toys and knick knacks, named after the JOOK song naturally :)

http://crazeekids-music.blogspot.com/search/label/Gumbo

3 784533.co.uk

More long lost Jshop glam singles of the 70s and some 60s gems too with downloads

http://784533.co.uk/hljomplotur.htm

4 LIVE JOURNAL - junkshop glam

a journal with lots of 70s j shop downloads and related info

http://community.livejournal.com/junk_shop_glam/

5 NO BRAINS RECORDS

check out this site as Vanya sells lotsa 45s from unknown bands of the 70s especially 70s glam and sometimes they have sound samples, don't forget their Ebay store also

http://stores.ebay.com/No-Brains-Records

http://www.nobrainsrecords.com/
---
excert from page 14 of'THE FIVE PEOPLE YOU MEET IN HEAVEN', a well written book on spirituality by MITCH ALBON where a man dies and meets 5 people from his life who prepare him for his journey....

'Holding anger is a poison, it eats you from the inside, we think that hurting is a weapon that attacks the person who harmed us, but hatred is a curved blade, and the harm we do, we do to ourselves'....

A New 70s JunkShop Glam comp. will be released on Excelsior records in the month of April 2009, featuring mostly dutch bands, it's named after the BONNIE ST. CLAIRE classic - 'Clap your hands and stomp your feet', see this link for more info -

http://www.recordplanet.nl/index.php?cat=2&page=platenbeurs-2009
---