70s invasion Downloads page 3
above photo of NOOSHA FOX of FOX, this is a still from the film 'SIDE by SIDE'....... ain't she beautiful ?
updated as of Jan 23rd '09
WELCOME to the 3rd download page of the 70s invasion, created Oct 29th '06.......
check out our latest entries below
RITA PAVONE ' MY NAME IS POTATO' ! flipped out 70s Super-Pop circa '77, highly recommeneded for fans of SCHOOLHOUSE ROCK....
the SIMPLETONES epic pop-Punk single of 1978 'CALIFORNIA' ! ...outtasite... !
PUTNEY SWOPE....from '69 check out this youtube video, never heard LYRICS like these before, we love it !!
BILLY BEETHOVEN - 2 glam rock clips from the film ~ 'THREE FOR ALL' from 1975 :)
---
TEXTS 21-22 - TRANSLATION

"If one cherishes pure loving devotion to Me, thinking of Me as his son, his friend or his beloved, regarding himself as great and considering Me his equal or inferior, I become subordinate to him."

PURPORT

In the Caitanya-caritamrta three kinds of devotional service are described--namely, bhakti (ordinary devotional service), suddha-bhakti (pure devotional service) and viddha-bhakti (mixed devotional service).

When devotional service is executed with some material purpose, involving fruitive activities, mental speculations or mystic yoga, it is called mixed or adulterated devotional service. Besides bhakti-yoga, the Bhagavad-gita also describes karma-yoga, jnana-yoga and dhyana-yoga. Yoga means linking with the Supreme Lord, which is possible only through devotion. Fruitive activities ending in devotional service, philosophical speculation ending in devotional service, and the practice of mysticism ending in devotional service are known respectively as karma-yoga, jnana-yoga and dhyana-yoga. But such devotional service is adulterated by the three kinds of material activities.

For those grossly engaged in identifying the body as the self, pious activity, or karma-yoga, is recommended. For those who identify the mind with the self, philosophical speculation, or jnana-yoga, is recommended. But devotees standing on the spiritual platform have no need of such material conceptions of adulterated devotion. Adulterated devotional service does not directly aim for love of the Supreme Personality of Godhead. Therefore service performed strictly in conformity with the revealed scriptures is better than such viddha-bhakti because it is free from all kinds of material contamination. It is executed in Krsna consciousness, solely to please the Supreme Personality of Godhead.

Those who are spontaneously devoted to the Lord and have no aims for material gain are called attracted devotees. They are spontaneously attracted to the service of the Lord, and they follow in the footsteps of self-realized souls. Their pure devotion (suddha-bhakti) , manifested from pure love of Godhead, surpasses the regulative principles of the authoritative scriptures. Sometimes loving ecstasy transcends regulative principles; such ecstasy, however, is completely on the spiritual platform and cannot be imitated. The regulative principles help ordinary devotees rise to the stage of perfect love of Godhead. Pure love for Krsna is the perfection of pure devotion, and pure devotional service is identical with spontaneous devotional service.

Flawless execution of regulative principles is exhibited in the Vaikuntha planets. By strictly executing these principles one can be elevated to the Vaikuntha planets. But spontaneous pure loving service is found in Krsnaloka alone.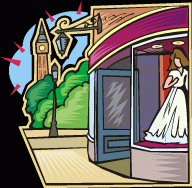 "The clear and starry autumn sky can also be compared to the pure heart of the devotee. The spiritual nature is always brilliant, clean and blissful, and this spiritual nature, called vaikuntha, immediately satisfies all the desires of the soul. This is the secret of Krsna consciousness. "
SB 10.20.44
---
If there is no chance to serve the spiritual master directly, a devotee should serve him by remembering his instructions. There is no difference between the spiritual masters instructions & the spiritual master himself. In the absence therefore, his words of direction should be pride of the disciple." ~CC Adi 1.35 -- Indian Lady: ..is that spiritual master still guiding after death? Srila Prabhupada: Yes, yes. Just like Krsna is guiding us, similarly spiritual master will guide us." SP, General lectures 9/23/69
Says a friend if you have problems with videos that stall ~
Youtube-you can "load" the videos like you do with Quicktime and play them back. Just hit the play/pause button and wait unil the grey bar reaches the end of the screen and then hit play/pause again.
...onward and outward....
1 GODSPELL - Early 70s Flower Children - Rock Musical about Jesus *
2 FOX - 'HE's GOT MAGIC' ' 75 - Noosha's finest *
3 The SMALL FACES - ' ITCHYKOO PARK '
4 The SMALL FACES - ' ITCHYKOO PARK ' 2nd video
5 THE ONLY ONES 'ANOTHER GIRL, ANOTHER PLANET' - '78
6 BRETT SMILEY on the RUSSELL HARTY Show w/ OLDHAM - '74
7 CARMEN - Flamenco Glam - ' 73
8 KAPTAIN KOOL and the KONGS
9 BERLIN BRATS download '76/'77 - 'Psycho' - mid 70s glam-punk, click on 1st video, kidnapping, black and white
1O MEIKO KAJI - Japanese Singer extraordinairre
11 INTERPLANET JANET - From SCHOOL HOUSE ROCK
12 NICO - Singing + Interview ' 72 in France
13 TED MULRY GANG - 'Jump in My Car' - 70s glam
14 AC/DC - ' TNT ' !
15 ALICE COOPER 'Under My Wheels' !
16 ALEX HARVEY ' MIDNIGHT MOSES' 70 Glam on CHUCK E STARR's page
17 PURE POP 1 UK BLOG - Various 70s JUNKSHOP Glam/Pop *
18 OLIVIA NEWTON JOHN 1975
19 TOOMORROW Film - Olivia Newton John '1969
20 REMI NICOLE 'ROCK-n-ROLL'
21 CELESTIAL SAM 'WHATS GOING ON' ?
22 SIMPLETONES 'CALIFORNIA' - 70s L.a. Pop-PUNK - !
23 THE SCREAMERS - 70s L.a. Futuristic PUNK
24 THE BAGS - 70s L.a. Punk

25 SPACE LADY :) :)
26 SPACE LADY :)
27 THE RAGE - Some girls in 1976
28 MILK-n-COOKIES Myspace, 70s glam-pop
29 JOOK Myspace 70s pre-punk !!! *************
30 TREVOR WHITE of JOOK Myspace !!
31 THE PSPOT Myspace 60s GarAge Jukebox
32 STEPHEN CUMMINGS - 'WEEKEND' ! 1976
33 RENAISSANCE ~ 'ISLAND' - 60s Folk-Psych Supreme **********
34 THREE FOR ALL - 1975 Glam Film -BILLY BEETHOVEN 'Dreams' :) **************
35 THREE FOR ALL - 1975 Glam Film -BILLY BEETHOVEN 'Don't Drink....'
36 THREE FOR ALL - 1975 Glam Film - SHOWADDYWADDY
37 PHANTOM of the PARADISE - 1974 Glam Film - THE UNDEAD
38 SLAUGHTER and the DOGS - WHERE HAVE ALL THE BOOT BOYS GONE ? '77
39 SLAUGHTER and the DOGS - 'Cranked Really High' ! ( PUNK ROCK MOVIE ) - '77
40 EDDIE and the HOT RODS - Do Anything You Wanna Do early new wave '76 :)
41 THE VILETONES - 'DANGER BOY ' '77 **********
42 ARMAND SCHAUBROECK STEALS - 70s underground rock
43 MAXINE NIGHTINGALE 'Right Back From Where we Started From ' '76
44 MAXINE NIGHTINGALE 'Right Back From Where we Started From ' - Recent
45 BETTY DAVIS - SHUT OFF THE LIGHT - FunkRock '75
46 GARY NUMAN and TUBEWAY ARMY - ' Thats Too Bad' '78
47 THE STRAWBERRY STATEMENT 1970 Buffy Sainte Marie *
48 THE STRAWBERRY STATEMENT , Dream Sequence

49 KELLEY STOLZ 'Birdies Singing'
50 KELLEY STOLZ Website
51 LAVENDER DIAMOND w/ BECKY STARK - L.a. folk....
52 THE SPIRIT GIRLS - L.a. Gothic folk music.
53 PLUNGER PIT - L.a. old/new Punk
54 HECTORS HOUSE - 70s bbc kids show
55 ACE of WANDS tv show these '70
56 PUTNEY SWOPE - 1969 Video from the film !! *********
57 BAD MUSIC VIDEOS + IGGY POP Interview !
58 THE CAKE late 60s Girl Band
59 BAT FOR LASHES uk Gothic Pop *
60 CAROLINE WEEKS uk folk :)
61 SECOS e MULHADOS - 70s GLAM EN ESPANOL !! ***************
62 MATCHLESS GIFTS pt. 3 - HARE KRSNA Devotees chanting late 60s !
63 Happiness of 2nd Ave. HARE KRSNA Devotees / Prabhupada * 60s/70s
64 THE KIDS FROM C.A.P.E.R. - 'The Hurricane Song' '76/'77
64 ROXY MUSIC 'Editions Of You' '73
65 COCKNEY REBEL - ' MR. SOFT' '74
66 COCKNEY REBEL - 'DEATH TRIP' '73
67 RITA PAVONE ' MY NAME IS POTATO' '77 !!!! ************************
68 TAYLOR 2000 of KXLU L.a. Radio - Various videos
69 SCHOOLHOUSE ROCK - LOLLY, LOLLY, LOLLY, remember ?
70 AMERICAN POEM ANTHOLOGY - oDD 70s
70s invasion Downloads 4 page