* 70's invasion : page 16 : 2nd section of ;70's FUNK, and SOUL *
Updated Oct. 2nd '08
Mr. ANDRE WILLIAMS reviewed below, close to the bottom also
an Unknown Hip Hop band,and RASPUTIN's STASH reviewed below
Recently added sections here for funkster BETTY DAVIS, and soul band KEISHA BROWN and PRIME CUT, see below at the bottom ~
you can find our first section on funk , soul, and reggae music on page 5, this is our Funk section 2 :)......see our 'gateway' for rare pictures of funk, soul, and reggae artists, and more info....
GLORIA JONES, SISTER PAT HALL, and RICHARD JONES.
GLORIA JONES has some big hits in the 60's like 'TAINTED LOVE', and 'MY BAD BOY's COMING HOME'...in the early 73 she released a really good deep soul lp with GREAT Funk songs like 'TIN CAN PEOPLE', and softer ones like 'TRY LOVE'
GLORIA married MARC BOLAN of T.REX, and played in his band, and he produced music for her as well, her brother RICHARD JONES also made some GREAT songs, which were previously unreleased until recently, along with more BOLAN's produced sessions with SISTER PAT HALL, unfortunately she dissappeared never to be heard from again according to our friend Jan at the INTERSTELLAR GLAM SITE, and RICHARD JONES died mysteriously in a fire.....
we will review these sessions called BOLAN's GLAM SOUL, as well as music from GLORIA's lp's in '76, and '78, and some songs from '80... GLORIA JONES
we first got this lp back in the late 80's, and it sits in our vault at home.........:)
_______________'GLORIA JONES' - '73____________
'TIN CAN PEOPLE'
'tin can people, make a lot of niose, tin can people, playing with their toys...', heavy funk indeed that rates with CURTIS MAYFIELD's, lots of heavy bass and drums for a great soul soul-funk effect, heavy street music.........
'SHARE my LOVE'
low down groove, subtle approach with funky percussion, Gloria's vioce travels thru the song smoothly, while the background music builds up an atmosphere that conjures images of polyester suits, big lapels, and afro sheen blowout kits......:) one of the lp's best !
'OH BABY'
'oh baby, my sweey baby, i'm yours, completely yours', sings Gloria, she takes a different approach here utilizing spanish guitar and horns found on old mexican folk music, very atmospheric.....
'TRY LOVE' ..... 'try love' is a great soulful tune that recalls soul singers of the past,with stringswith lyrics 'when u go to sleep at nite, don't u want someone by your side' ? apparently this lp of '73 is hard to find, and we remember looking for it online , and could not find any mention of it online at allmusic.com, and other sites, a couple of yrs ago...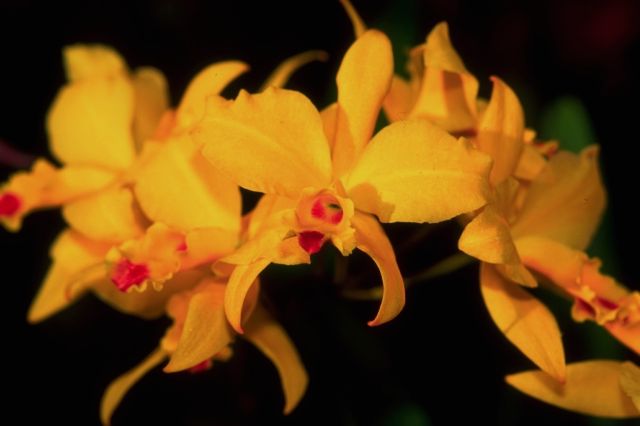 'SO TIRED ( of the way your treating our love baby )
another sonic adventure into smooth 70's funk, with the background singers singing a chorus over and over of 'so tired', while Gloria sings about a man who has been mistreating her, probably talking about an old boyfriend as she and Marc had a good marriage .....:)
'WHY CAN'T YOU BE MINE'
'looking at the sunshine, searching for a piece of pie, why can't u be mine' ! ?.....this one is a reggae tune, it's a cover of an old JACKIE WILSON song, and she sings with great enthusiasm....
'BABY DON'T U KNOW'( I'm bleeding for ya)
this one is a funky track with Gloria's street sensibilities shining thru
'WHAT DID I DO to LOSE U'
a slow number with Gloria singing about a lament about a lost love, again her vioca rates with the best of the 70's soul singers here on tracks like this.....

_______________________ songs from her '76 lp ' VIXEN '_______________________
'DRIVE me CRAZY' ( disco lady)
GREAT ONE ! ...SOULFUL, funky disco, with Gloria shining out on vocals, one of her best, however it sounds very much like Pat's 'ghetto baby', with lyrics 'i'm a disco lady, whose gonna save me' ?
'WOULDn't U LIKE to KNOW'
'WOULDn't U LIKE TO KNOW, WOULDn't you LIKE TO TAKE CARE OF ME' asks GLORIA, while MARC's guitar zips and zooms throughout the song, with his signature T.REX guitar sound....GREAT BACKGROUND VIOCES HERE TOO *
'TELL ME NOW'
..this song was also covered by PAT, and GLORIA does a version almost as good as PAT's, pat's version has more enthusiam, but this version here is a good one too, BOLAN's guitar is great on both versions
' CRY BABY'
rockin tune with good guitar, and a soulful approach, she did a better version of it in '78 , however very different...
'I AIN'T GOING NOWHERE'
'i ain't going nowhere baby, unless i go with u'.....good # almost a pop song, with horns.....
she had other good songs on this lp from '76 like 'wouldn't u like to know', and a good funkier version of her 60's hit, 'TAINTED LOVE', this tune was covered many yrs. later by SOFT CELL, and a great version it was !

---
from the '78 lp 'WINDSTORM'

'BRING on the LOVE'

an EPIC soul tune,BEAUTIFUL number, we really love this one, Gloria's vioce croons with the very best of soul singers, and she asks questions like 'why can't we be friends again', has a soulful piano, with strings,and lyrics like 'BRING ON THE LOVE, BRING ON THE JOY, HOPE WE CAN BE CLOSE AGAIN, BRING ON THE SPRING, BRING ON THE WINTER, WHY CAN'T WE BE FRIENDS AGAIN' ? and 'I FEEL LIKE A CHILD in the PLAYING SAND'....

'CRY BABY'

one of the BEST from this lp, a very different version than the one in '76, this one is much slower, very slow, with some BEAUTIFUL piano playing, whoever's playing ? BOLAN died that yr a week after ELVIS, and later in nov. SRILA PRABHUPADA passed away......for some reason this song just reminded me of those 3, so I'll leave this here :)

'WINDSTORM'

the title track is a good disco number,funky guitar licks and percussion with, another song of hers that can be called -street music-...'come rain or shine, you'll always be on my mind'

'IF THE ROSES DON'T COME IN SPRING THIS YEAR'

...soulful pop song, with horns blowing asking a question what are we to do, comparing themselves to flowers........:)

'VAYA con DIOS'

disco song with elec. piano, the chorus of 'vaya con dios' is spanish, the rest in english...

elsewhere she sings good soul tunes on 'HOOKED ON U BABY' this one has some whispered vocals, and 'KISS ME ,KISS ME, KISS ME, is another good one...

from '82

'1980 BABY'

she sings a soul tune hear with strong bass and an electric sound possibly influenced by the new wave synth bands, at least it kinda sounds like that, with good guitar work and strong bass'....'i fell in love with a 1980 baby'
---
---

SISTER PAT HALL
she was a backup singer for T.REX in 72, and 74, and previously had worked with RAY CHARLES, and JOE COCKER, she sang gospel music in her younger days...
5 songs all recorded in ' 74....
'GHETTO BABY'
'I'M A GHETTO BABY, WHOSE GONNA SAVE ME, I'M BLACK AND I'M THINKING, I WANT MY FREEDOM, i want my freedom, I WANT MY FREEDOM' this song can be defined as super FUNK ! PAT SCREAMS and SHRIEKS and gives the performance of a lifetime here, horns, and drums pound away, while the background singers give great support, an 11 out of 10 !
'TELL ME NOW'
this is another great one, strong soul with a rock edge, strong bass guitar, and again her great vioce stands out in front, it's a shame this song and others were never released till after the yr. 2000
'JITTERBUG LOVE'
'we've got to get together, we've got to stroll together', yes a cover of the BOLAN tune, with MARC singing background as no doubt he is singing backup with GLORIA on all of these, PAT adds a great touch to a glam classic
'WHEN I WAS A CHILD'
...sultry self conscious soul number with good guitar work and PAT's vioce stands out here, as on all the tunes, this one recalls her days as a child...some lyrics ' WHEN I WAS A CHILD IN MY NEIGHBORHOOD, EVERYBODY SAYS I LOVE U'....OOOOOHHHH CHILD'.......
'DO YOUR THING'
'do your thing to me , all niiiiite,', then the girls chime in 'DO YOUR THING'.....this one locks into a deeeeep soul groove with a strong electric sound, keyboards go at a slower pace than in other songs, and every note hits the target .
we ask the question - SISTER PAT HALL, WHERE ARE U TODAY ?
.......tell me now, baby, tell me now, oohhhhh........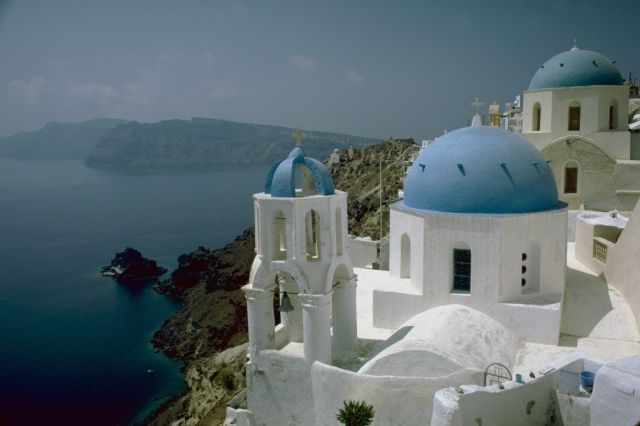 picture of SISTER PAT HALL

_________________________ * RICHARD JONES_________________________

yes , Gloria's brother, older or younger, not sure ...these songs are from session work from the mid 70's...

'LOVIN U'

EXCELLENT soul tune, and with MARC BOLAN singing backup on his brother-in-law's song u know u can't go wrong ! 'AND I NEVER SEEN U BEFORE, TILL U WALKED RIGHT THRU THAT DOOR, I'VE NEVER SEEN U BEFORE TILL UN WALKED RIGHT THRU THAT DDDOOOOOOOORRRRRRR ! , AHHHH LOVIN UUUUU', great musicianship with the keys pounding away, and Marc's signature guitar work, this should have been a single in the 70's,.....MARC also did a version which is available with the demos, but it does not have quite the enthusiasm as RICHARD's, but his version is decent also...

'NO, NO, NO'

a very , very , quiet song, slow piano with EXCELLENT soulful vocal work, sings Richard -'no, no, no, , i could never let u go, i'm the kind of person u wouldn't understand, my love for u is greater than being a man, no, no, no, .....u can hear the keys sounding off in the distance....this is the perfect kinda song one listens to at the end of a hard day's work....

'PURE MAGIC'

Richard gives BARRY WHITE and ISAAC HAYES a run for their money here, this one has great strings, and a soulful touch, 'aahhh pppuurrreeee m a g i c ' croons Mr. Jones. ............

the POWER of LOVE'

similiar approach to the tune above, 'guaranteed to blow your mind, lovin' u every hr, with all my gusto power'.....this one has a soul piano, and he sings about love and it's powers........:)

---
GONZALES
'I HAVEN'T STOPPED DANCING YET'
not sure if it is 'that' GONZALES from south africa.....this GREAT disco tune was written by brother and sister GLORIA and RICHARD ......and after listening you'll want to get up and dance to the percussion work too'; drum solo, cowbell, whistles, party music indeed...........there is s some info and a link to a famous musician named GONZALES , on our page 5, not sure if this is the same guy........
well we have more tunes from GLORIA to review; many 60's pop songs, and some others from her '82 lp, one day we'll get around to it, we HIGHLY RECCOMMEND THESE SESSIONS MENTIONED ABOVE AND GLORIA's LP's PRODUCED BY HER HUSBAND MARC BOLAN FOR GLAM, and SOUL FANS ALIKE :)
---
To find out more about these sessions, see this site called T.REX PEOPLE -

http://www.tilldawn.net/trexpeople.html
MARC BOLAN and PAT HALL
FUNK MESSAGE BOARD
http://members2.boardhost.com/onenation pfunkp/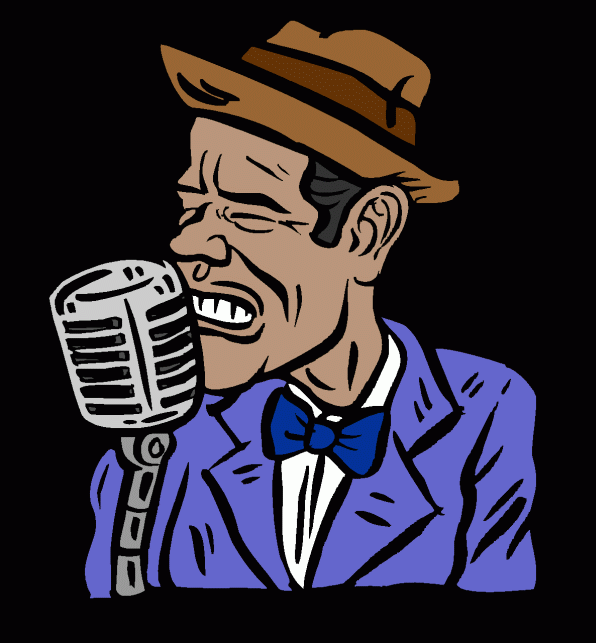 ANDRE WILLIAMS
what were focusing on here is some music Mr. Williams has recorded in the last 10 yrs, for a brief note of history, Williams was a crazed R and B singer of the 50s who released upbeat soul/rock singles like 'JAILBAIT' and 'BACON FAT' and went on touring thru the 60s,....by the 80s he became a homeless crack addict begging for change, but sometime in the 90s he jioned with a group of youngsters who had a knack for playing wild punk music and heavy funk as well, fusing those styles he came up with sheer brilliance and released an lp called 'SILKY' in '98 amongst which 'Bring Me Back My Car Unstripped' and 'Everybody Knew', are said to be must heard songs........he recorded around this time with the DIRTBOMBS and the DEMOLITION DOLL RODS
one song were reviewing here is called ' THE BLACK GODFATHER ', the title track from the lp of the same name and this song was performed with The JOHN SPENCER BLUES EXPLOSION and it's one hell of a number, combining sheer niose along with a heavy funk beat, and added percussion Mr. Williams sounds like a crazy street person singing his tune bent way out of shape, ( the approach actually reminded us a bit of a guest singer on an old video from SOUTHERN CULTURE ON THE SKIDS from around '99 or so )........anyways the band backs him up perfectly while he screams/sings 'YOU TOOK MY WHEELS, NOW I'M ON MY HEELS...HEY MOTHERFUCKER BRING ME MY SHIT BACK,.....YOU KNOW I NEED A PUCK, GIMME MY SHIT BACK'.......this music sounds really raw and live it sounds even better, elsewhere on songs like 'LET ME PUT IT IN' he sounds like JAMES BROWN on several hits of acid, while the band plays a strong mix of funk with WILD guitars going every which way, this music is essential for funk purists as you've never heard anything like it ! here are 2 links to the world of ANDRE WILLIAMS....
http://www.myspace.com/68691228
http://www.intheredrecords.com/pages/andre.html
UNKNOWN HIP HOP BAND, who is this, we've heard it twice and think it's great,please tell us
song has a hypnotic beat with sythesizers and lotsa enthusiasm........strong hip hop with a buncha kids singing along in the background you know with the La,la,la's......Here are some lyrics the guy sings -
"Entering the age of aquarius carnivores and vegetarians,............everybody's on the move, everybody's on the groove, don' t forget why you came to the dance, drums and bass could be your next chance,...........and you don 't step and you don' t quit, everybody's on the move, la,la,la, la,la,la, ".
soon we'll find out
hfunk tune we reviewed in '05
BLACK POWER
'THE FINER THINGS IN LIFE' '97
.....GREAT soul/funk tune with female vocals very atmospheric....lyrics - 'i'm addicted to the finer things in life; gospel chiors, and soul sisters singing, and black skin, black eyed peas, and collard greens'.........this one came from their lp of '97, they had a few lps in the latter part of the 90's....

---
---
excert from MISSIPPI STATE HISTORY site
History of violence
In 1955, Reverend George Lee, vice president of the Regional Council of Negro Leadership and NAACP worker, was shot in the face and killed for urging Blacks in the Mississippi Delta to vote. Although eyewitnesses saw a carload of Whites drive by and shoot into Lee's automobile, the authorities failed to charge anyone. Governor Hugh White refused requests to send investigators to Belzoni, Mississippi, where the murder occurred.
In August 1955, Lamar Smith, sixty-three-year-old farmer and World War II veteran, was shot in cold blood on the crowded courthouse lawn in Brookhaven, Mississippi, for urging Blacks to vote. In Local People, John Dittmer writes ??although the sheriff saw a white man leaving the scene 'with blood all over him' no one admitted to having witnessed the shooting?? and ??the killer went free.??
On September 25, 1961, farmer Herbert Lee was shot and killed in Liberty, Mississippi, by E.H. Hurst, a member of the Mississippi State Legislature. Hurst murdered Lee because of his participation in the voter registration campaign sweeping through southwest Mississippi. Authorities never charged him with the crime. According to Charles Payne in his book, I've Got the Light of Freedom, ??Black witnesses had been pressured by the sheriff and others to testify that Lee tried to hit Hurst with a tire tool. They testified as ordered. Hurst was acquitted by a coroner's jury, held in a room full of armed White men, the same day as the killing. Hurst never spent a night in jail.??
NAACP State Director Medgar Evers was gunned down in 1963 in his Jackson driveway by rifle-wielding White Citizens Council member Byron De La Beckwith from Greenwood, Mississippi.

Recent additions of 70s music~
RASPUTIN's STASH
this early 70s funk band led by MARTIN DUMAS Jr. were the real thing, genuine chicago funksters who released a SUPERB lp lp in ' 71 full of the early funk sounds complete with horns, breaks, guitar feedback, and grooves.......the band had some real standout numbers such as 'MR. COOL' ( reviewed here ) and others like 'YOUR LOVE IS CERTIFIED' the band's members included WARDELL PEEL , DUMAS and 6 others, the lp featured humorous numbers you might find on a P-FUNK lp of the time............. the followup lp did not come out till ' 74 and by that time the band were a 4 piece instead of an 8 piece, the members left were leader DUMAS, ERNEST FRANK DONALDSON, BRUCE BUTLER, and PAUL COLEMAN........they carried on till ' 77 and released a couple of singles and would continue to play great live sets in and around chicago till close to the end of the decade, the band were samples by the Dust Brothers for BECK's High 5 lp, as of 2007 their is a cd release a comp. really with some songs intnded for a 3rd lp that were never reelased, so you'll have to settle for a bootleg for a copy of the studio lps.......
' MR COOL '
written by VINCENT WILLIS, not sure if he was in the band, this number has the trademark sound of 70s funk like PARLIAMENT and Co. it's heavy funk with horns complete with dance moves inside the grooves, says the singer ' THEY CALL ME MR. COOL CAUSE I GOT GLIDE IN MY STRIDE AND DIP IN MY HIP'...........Note; on the 2nd lp they left out the apostrophe.......listen at this link here -
http://stevensmall9.imeem.com/music/jz1CfGMw/mr_cool/
KEISHA BROWN and PRIME CUT
' 5 on the BLACK HAND SIDE'
title track from the film ' 5 on the BLACK HAND SIDE' is a Super-soul number from this soul band with, horns, bass, and excellent vocals.....' FIVE ON THE BLACK HAND SIDE, RUNNIN' AROUND ON THE BLACK HAND SIDE'.........KEISA began her career in Chicago, allthough she was born is mississippi, and sang with many backing vocals for GLADYS KNIGHT, LOU RAWLS, NEIL DIAMOND, etc back in the old days, when this band PRIME CUT was assembled is not known to us, if they had more recordings we are not sure, she had some solo work such as 'I'VE BEEN LONELY SO LONG', and '2 BIRDS WITH ONE STONE', but her solo debut was not released till '85, whatever the case if you want the real thing u could rent this film '5 on the Black Hand Side', and hear the song for yourself, the film from the early 70s features JANET DU BIOS from GOOD TIMES and is about a family struggling with cultural clashes within, and rebelling against their conservative father, and it's funny too ! , see these 2 links for a download, and for more info on KEISA BROWN......u can access this download directly at our downloads 2 page.... http://68.40.191.29:7000/playlist.cgi?startswith=K&errorCode=1
http://www.malaco.com/Catalog/Blues-R-B/Keisa-Brown/list.php

BETTY DAVIS
'GAME IS MY MIDDLE NAME', is just one of several crazed funk tunes from this gal who was once married to MILES DAVIS, that marriage did not last long in the late 60s, however she turned Miles onto JIMI HENDRIX and other psych music, she worked within the music scene for yrs , but did not get her own lps released till the mid 70s, and they are said to contain some of the finest soul screaching, and heavy funk around....on 'GAME IS MY MIDDLE NAME' she turns out a SUPER-FUNK performance....this tune is HARD FUNK with a touch of glam, and she screams and yells her words.....'GET INSIDE MY HEAD JUST TO MESS UP MY MIND, DO ME IN, DO ME IN , DO ME IN, ......YOUR BAG OF TRICKS, ANYTHING U GOT JUST TO GET MY TICKET, YEA, YEA, YEA, YEA, YEA, YEA, PAIN IS MY MIDDLE NAME, IF U WANT I'LL PLAY WITH U........GAME IS MY MIDDLE NAME, GONNA BE A REAL STAR'......the background singers camp it up, be sure to see our IN DEPTH REVIEWS on BETTY DAVIS in our gateway 3......for more info see the following site -
http://www.musthear.com/reviews/bettydavis.html
also see BOLD SOUL SISTERS -
https://www.angelfire.com/biz3/boldsoulsisters/
---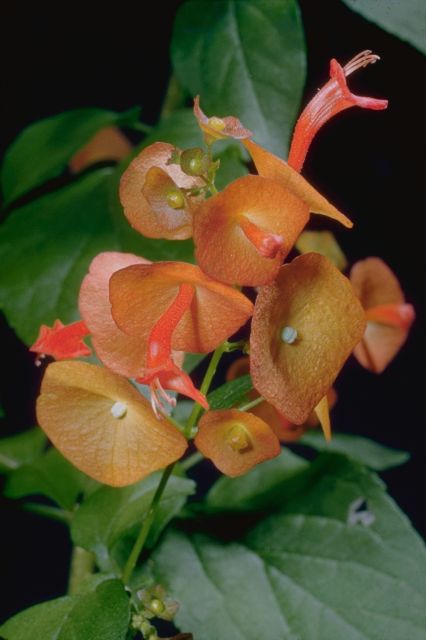 OUR HOME LINK -
https://www.angelfire.com/vt2/70sinvasion/