70s invasion ; * HANG on the BOX , BRAIN FAILURE, and pop duo PETTY BOOKA , all from China *
HANG on the BOX, - NOW ON TOUR IN THE U.S. *

updated as of oct 2nd 2008

HANG on the BOX released a new lp in '07 called 'NO MORE NICE GIRLS' , and we finally reviewed their first lp 'YELLOW BANANA' it is below after reviews for 'DI,DI,DI' :)

for some reason when someone enters this page from yahoo, SOMETIMES comes up a cut version of this page with only partial reviews, SO PLEASE IF THE PAGE LOOKS CUT OFF, GO TO THE 70s invasion, click on page 23, then you'll see the whole page....

in '04 BENTEN records sponsored a tour called - JAPANESE GIRLS SAMURAI US TOUR - featuring several diverse girl bands, see this link for more info -

http://www.sister.co.jp/GirlsUStour2004/
---
the HANG on the BOX/BRAIN FAILURE tour of the u.s. in the spring of '03 went over really well, in early july KXLU radio in L.a. played 'SUMMERTIME', see the BENTEN site for great photos, see below for more info....reviews of BRAIN FAILURE are now posted below as of july 29th '03,

HANG on the BOX, are a girl punk band from bejing,china who play wonderful punk, pop-punk, and unique pop music, their 1st lp 'YELLOW BANANA' was released in 2001, their 2nd lp 'DI, DI, DI', was released march 26th '03, we are did a promo for this band, back in '02, we were sent a promo cd of this lp along with ones from BRAIN FAILURE, and PETTY BOOKA, the girls went on a tour with BRAIN FAILURE in the u.s., and a live lp came out from the '03 tour , the music of HANG on the BOX has an influence of 70s early 80 punk namely; the BUZZCOCKS, BLONDIE, SIOUXSIE, SLITS, RAMONES, and the quiter whisperings of girl pop of the modern day, THE SINGING IS UNIQUE, gotta love those accents !..................

allthough some of our lyrics may be a bit off as a couple of times we could not quite understand the lyrics....... onto the reviews, well a rough draft for now, 'we wanna say apology' in the parts when we got some lyrics wrong...........now don't these gals look cute in the photo above ?
---
WANG YUE - vocals, YAN FAN - guitar, YILANA - bass, SHEN JING - drums.
1 ' I ME MINE'
no not a BEATLES cover, rather a niosy straight ahead punk number that opens the lp, abrasive sounds with melodic singing from the girls ' I ME MINE, MY MY MY MY MY, I ME MINE, MY MY MY MY MY, .......I SHAKE MY BOOBS AT U, I FIND MY NERVE, AND IT COMES TO ME'.......kinetic interlude....
2 'NOW I WANNA SAY APOLOGY TO U'
GREAT vocals, niosy punk sound, darker than the 1st song, this one sounds closer to late 70s uk girl punk , 'NOW I WANNA SAY APOLOGY TO U, TURN MY BACK AND U MAKE ME SCREAM, DEAR DON'T LEAVE MY SHADOW IN YOUR MEMORY, I WANNA COMEBACK AND MAYBE, MAYBE, I WANNA COMEBACK, I WANNA COMEBACK, I WILL STAY HERE, NOW I WANNA SAY APOLOGY TO U, NOW I WANNA SAY APOLOGY TO U, I WILL SMILE TO U, NIGHTTIME, NIGHTTIME, I SMILE AND I'M PROUD',...ends with the girls screaming 'FORGET HER, FORGET HER' 1 ...raunchy guitar sound then 'I WANNA COMEBACK, I WANNA COMEBACK'.........( fades)
3 'LEAVE ME'
slow pop, bubblegummy lounge style, sweet vocals, 'I DON'T BELONG TO HIM, HE's JUST A ( CHAMP )?, I'M NOT SURE, YOUR OK'....the girls sound like butterflys here.......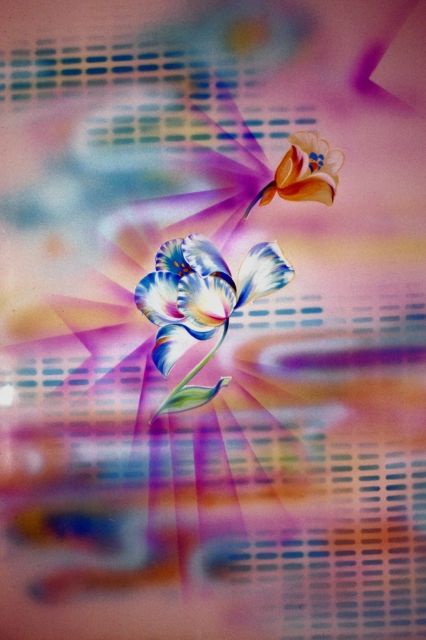 4 ' WE DON'T NEED A SAX'
this one is more along the lines of BLONDIE's style, pop-punk, strong yet laid back '17 LONG YEARS, BUT MY MEMORY'..........and 'WE DON'T NEED A SAX, WE CAN PLAY THE SAME OLD SONGS, SONGS, SONGS, SONGS, SONGS, SONGS, SONGS, SONGS, SONGS, SONGS, SONGS, SONGS, ' ......defiant sound overall , the song has to do with music style with the girls implying they don't need a saxophone in their music, allthough maybe in the next lp we could here some sax playing a la X-RAY SPECS eh ?
5 'SUMMER TIME'
1st half of this song is very slow, the 2nd half turns frantic and loud similiar to late 70s power-pop, ( whispered vocals) 'IN THE CORNER, CORNER SO HIGH', and 'SHE's A _________ ? GOOD NOW UH, BABY, BABY , BABY'.........this is super !......this one is a cover of an old song....JANIS JOPLIN sang it, not sure if hers was the original.......it was written by HEYWOOD and GERSHWIN, ..( below are the comlete lyrics )
6 ' WHAT IS NOW '
BUZZCOCKS, MOTORS sound with NIOSY abrasive guitars , GREAT singing from WANG.....'MAYBE SORE LIFE, SOMETIMES I DON'T KNOW WHETHER I'M GUILTY', and WE ARE NO STRONG WOMEN, LOVER, LOVER, LOVER', ...ends with 'MAYBE SORE LIFE' !
---
Akasha is a Sanskrit word meaning "sky", "space", "luminous", or "æther", and it entered the language of theosophy through H. P. Blavatsky (1831-1891), who characterized it as a sort of life force; she also referred to "indestructible tablets of the astral light" recording both the past and future of human thought and action, but she did not use the term "akashic" . . .
---
- lp side 2-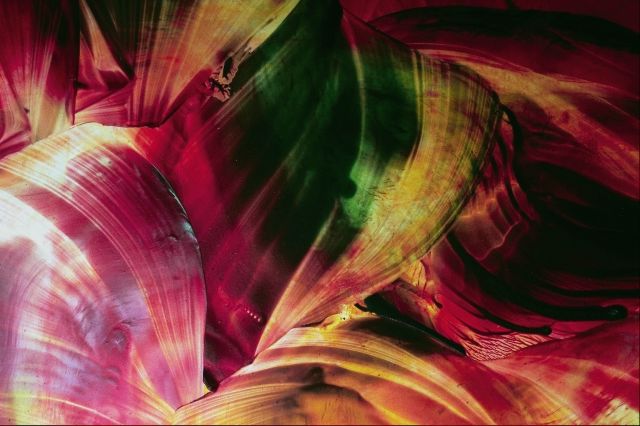 7 'BE MY SEED'
slow melodic pop-punk, VERY GOOD song WANG sounds like SIOUXSIE here with cold/warm vocals, spirited guitar....'U HEAR ME EVERYDAY, I'D MAKE U SO U COULD SEE' I WANT TO BE MY SELF, SLEF, SELF, SELF, SELF, SELF, '.......
8 'SPRING OUT'
slow number vocals almost whispered 'I KNOW I'LL SWING OVER', towards the end the guitar plays prettily, thats all we could make out from the lyrics...
9 'BLUE LIKE THE SEA'
GOOD song, hard to make out the vocals here as well cause they are sung so low, in the middle the background singer sings a lovely 'o, ha, o, ha, o ha, o , ha' singing , almost has a novelty effect, this is the best part of the song, shoulda had more of this singing which sounds like a lark, well maybe live the girls add more of this background singing here, .....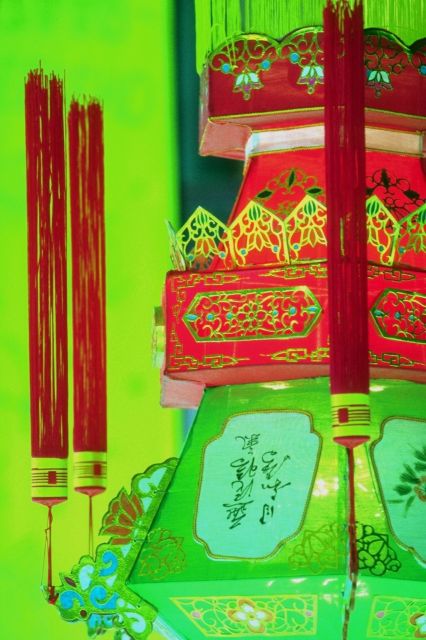 10 'DI, DI, DI'
1, 2, 3, rythms on the title track, WANG's singing is prettier than the previous 2 songs, the girls sound like insects wings beating when they sing 'DI, DI, DI'.......lovely singing and pop sound here, sounds ethereal.....
11 'THERE IS A CITY'
YEA !, our favorite track on the whole lp, the girls sing and rock out with a vengeance, BEAUTIFUL NIOSE !........the band outdo themselves here WANG's cold/warm vocals sound like SIOUXSIE, musically it's along the lines of the BUZZCOCKS/RAMONES.....'THERE IS A CITY, EVERYONE HAS AN UGLY SIDE TO THEIR FACE, ONE HALF IS USED TO FANTASIZE, ONE HALF IS USED TO LIVE, WHY DO U PUT ON MAKE UP ? BECAUSE I'M A ROCK STAR, WHY DON'T U WEAR A BRA ? SO MY TITS FEEL FREE.
WHY DO U LIVE ? FOR MONEY FOR YOUR PARENTS FOR YOUR BROTHER FOR YOUR SISTER, FOR SEX, THERE IS A CITY, ONE HALF IS USED TO FLY, ONE HALF IS USED FOR DEATH.....' 'SO MUCH AS WERE FREE, FREE, FREE, FREE! (chanted fervently) YANG cuts in 'PRAY, PRAY, PRAY, ' !!!!
' KONCHIWA TOKYO'
after the incredible punk sound of 'THERE IS A CITY' the gals decide to end the lp with a campy track 'KONCHIWA TOKYO', a viewer wrote into say it's slightly mispelled on the cd we got, actually its spelled KONICHIWA, which is basically a greeting like 'hello'...........this song is GREAT ! they begin to bark like dogs ' WOOF, WOOF, WOOF,...... HOWWLLL', all over the place, whistles chime in, loopy guitar plays, the girls have a fit.....what a GREAT ending for the lp.........., please go to the site at the bottom of this page and buy this lp, you'll love it, we do........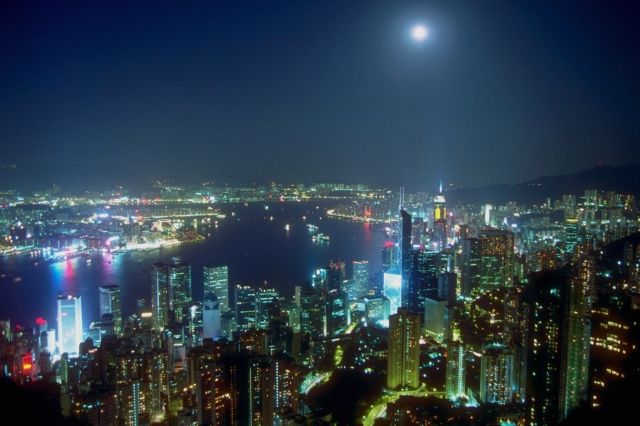 ---
'DI, DI, DI' - lp track listing ;
1 'I ME MINE'
2 'NOW I WANNA SAY APOLOGY TO U'
3 'LEAVE ME'
4 'WE DON'T NEED A SAX'
5 'SUMMER TIME'
6 'WHAT IS NOW'
7 'BY MY SEED'
8 'SPRING OUT'
9 'BLUE LIKE THE SEA'
10 'DI, DI, DI'
11 'THERE IS A CITY' !!
12 'KONCHIWA TOKYO'
---
excert from HONG KONG VEGAN SOCIETY website -

The present situation Veganism or vegetarianism in one form or another has existed in China for a long time due to the influences of buddhism. In fact, some time after the introduction of Buddhism to Japan, the Japanese themselves were forbidden by law to eat most animals until the last century. In Hong Kong, there are now many Chinese vegetarian restaurants everywhere which are now even more popular as people become more health conscious, especially after recent cases of bird flu. Other types of vegetarian restaurants also exist, for example Indian restaurants. Organic fruit and vegetables have also recently gained popularity. However, the percentage of people committed to a vegetarian lifestyle in Hong Kong is very small indeed, in comparison with the Western world like the UK and the USA. Of the people who do lead a vegetarian lifestyle, health reasons appear to be more important and little thought would be given to the ethical reasons which play such an important part in attracting would-be vegetarians in the West.

Animal welfare One only has to walk around some street markets of Hong Kong to see the awful conditions in which food animals are kept just before slaughter. The dirty and cramped conditions in which chickens are kept was, without doubt, a major contribution towards the outbreak of the bird flu virus. This, in turn, led to the mass extermination of chickens. As a result of the panic, even some pets were abandoned. Maybe some lessons have been learnt, but old habits die hard and it is still very common to see shark's fin and other exotic bits and pieces on sale. Who knows what method by which these animals and other endangered species were caught. It is not uncommon for sharks to be thrown back into the sea after the fins have been cut off. There are countless other issues like illegal animal trading but these are certainly not confined to Hong Kong. There exist, however, many organizations devoted to the welfare of animals and to the education of the general public on such issues. You can find links to these Hong Kong websites below. Demonstrations have brought about some attention, for example, the anti-fur demo organised by PETA in November 1998.
---
here are complete lyrics for 2 songs just sent in to us -

'SUMMERTIME'

Lyrics: D. Heywood, Music: G. Gershwin

Summertime, time, time Child, the living's easy. Fish are jumping out And the cotton, Lord, Cotton's high, Lord, so high.

Your daddy's rich And your ma is so good-looking, baby, She's looking good now, Hush baby, baby, baby, baby, baby, No, no, no, no, don't you cry, Don't you cry!

One of these mornings You're gonna rise, rise up singing, you're gonna spread your wings, Child, and take, take to the sky, Lord, the sky.

But until that morning Honey, n-n-nothing's going to harm you now No, no, no, no, no... Don't you cry.
---
'THERE IS A CITY ' ! (called "The Ugly Side of the Face" on the bento)

Lyrics: Wangyue, Music: Hang on the Box

There is a city everyone has an ugly side to their face one half is used to fantasize one half is used to live why do you put on make up?

because I'm a rock star why don't you wear a bra? so my tits feel free why do you live?

for yourself for money for your parents for your brothers for your sister for sex for boys and girls

there is a city one half is used to fly one half is used for death

YELLOW BANANA lp reviews

since we were told we did a good job with reviews of 'Di,Di,Di' Audrey from Benten records sent us Hang on the Box's 1st lp back in '06, it too was a great one, the 2nd lp is a little stronger, but the 1st one is super charged as well, we finally got around to reviewing it in '09, here goes

1 "Yellow Banana".....GREAT opener, kinetic punk guitar riffs with screaming vocals, lotsa camp background vocals from the rest of the band add to the mix :) 2 "No Sexy".....WOW ! even better than the opener, love the way YANG sings/screams 'NO SEXY' !!

3 "For Some Stupid Cunts at BBS".....good song well crafted, played strongly, but the way she sings a few of the lyrics make it sound very vulgar instead of cool, thus this could be viewed as a mark against them by a first time casual listener....

4 "Your Everything Kills Me" ....lovely pop tune comes in after 3 strong punk ones and is one of the lps focal point, great touch of synthesizer playing creates a spacy atmosphere......GREAT number :)

5 "Motorcycle Boy "

another GREAT punk number which follows in the 1,2,3,4 of punk tradition, this could abeen a single as could many of the songs from here....

6 "You Lost Your Everything But is Not My Fault" pop-punk, kitsch chorus, sung sweetly, ends the lp side perfectly....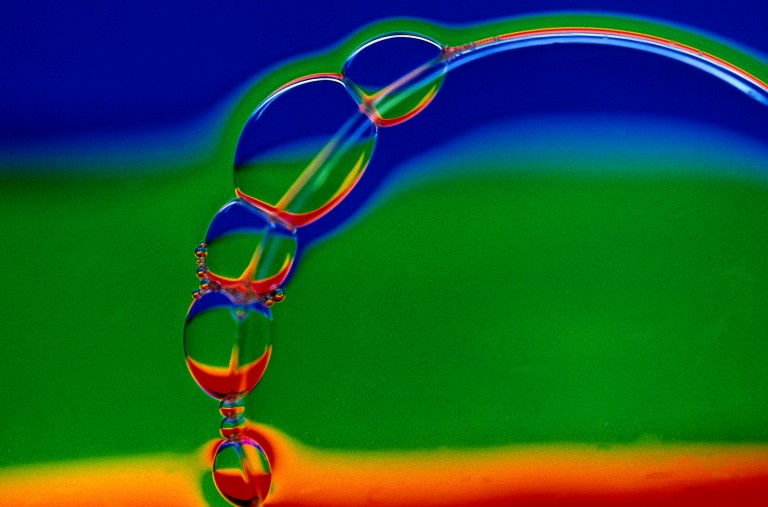 7 "Kill Your Belly".......this one is in a slower more experimental vein and is pretty good with unique lyrics about abortion maybe ?
8 "Bitch" 9 "20 Fish and 20 B"
these 2 are pretty good and keep the pace going till 10 "Heroin and Cocaine"
strong song with lyrics such as 'JOHNNY's TURN TO DIE', this one is about the perils of drug addiction and the picture they paint is not meant to be pretty, GOOD song !
11 "Oo Oo"....like # 4 this one is slower, popish, with sweet lovely vocals from YANG :)
12 "Asshole I'm Not Your Baby".....YEAH ! now here is a buried treasure that comes in before the lp closes and is a 10 out of 10, true riot girl song, shoulda coulda been a hit on casey kasem's radio world ! we love it !
13 "Red Comet"....... very good closer, but it is in a different style, more akin to modern pop with a beat similiar to hip-hop but these girls make it in their own style, :)
a new version of the band featuring one less member now call themselves
Ourselves Beside Me
http://www.chinadaily.com.cn/cndy/2008-01/26/content_6422371.htm
:)
---
BRAIN FAILURE

BRAIN FAILURE is part of the new breed of punk bands that come from china, recently they toured the u.s. supporting HANG on the BOX, and from all reports they did a great job, their sound shows a strong CLASH influence, a comparison can be made to RANCID as well, but these guys play very well and seem to have develoiped their own sound, it's not easy to be a punk in china, the lead singer XIAO RONG fled his home to play in this band, the lp ranges from punk to hardcore to more melodious experimental music, ...here are our reviews, note;

we have reviewed 2 3rd's of the cd because we were not sent the complete cd only 9 songs, or was that our friend sky'e fault by only recording 9 songs and not the full 12 ? ahh sorry we here at the 70s invasion are not at all professional.......but hey we try.....

XIAO RONG: Vocal/Guitar, WANG JIAN : Guitar,

SHI XUDONG : Bass, XU LIN : Drums,

lp track listing -

1 'COMING DOWN TO BEIJING', 2 'KTV', 3 ' THE PARTY's DOWN', 4 'CALL THE POLICE', 5 'LIVING IN THE CITY', 6 'LICK ME BABY', 7 'NO DIRTY PUNX', 8 'MY SIMPLE LIFE', 9 'TUQIANG's SONG', 10 'NO APOLOGIZE', 11' 2008', 12 'SAIL', 13 'ENCHANTED'

1 ' COMING DOWN TO BEIJING'

...melodic intro then bursts into straight ahead punk/hardcore, anthemic guitars, unique vocal phrasing CLASH style,

2 'KTV'

WONDERFUL niose, trash/art......they repeat the words over and over 'FUNKY DISCO'........during the song the singer gets very expressive, and the band sounds like they are really trying hard to forge their sound....

3 ' THE PARTY's DOWN'

...fast shuffle, singer mumbles, guitar plays melody......emphasis here is placed more on the vocals, again similiar to the CLASH and RANCID.......and sometimes closer to hardcore style singing as well in parts, the band are having fun here.......'DON'T U KNOW YER BITE IS DULL' ?

4 'CALL THE POLICE'

...punk thrash, melodic and the band's playing is tight,...they sing about 'LIVING IN THE CITY', and 'ANARCHY', naturally ....CLASH sound overall.....
---
5 'LIVING IN THE CITY'

...charged, defiant, 1, 2, 3, 4, sound....., and u can see a video of this one of the BENTEN site, in BRAIN FAILURE's section....

6 'LICK ME BABY'

..warbles...then the band speeds thru the song with style and shouted lyrics...'AHH,AYY...AHH...AHH.......I, IYE.....'......bulldozer 1,2,3,4, sound.....

7 ' NO DIRTY PUNX'

a song sung from expierence as many traditional chinese do not take kindly to the younger punks of china........guitars good, bass top notch....'ANARCHY IN THE PSA, ANARCHY IN THE PSA'.......

8 'MY SIMPLE LIFE'

synths play, the song begins as a reggae song ...well kinda.......quickly the band finds a good rock groove and sticks with it....one of the lp's BEST , ...'YEA, YEA' !!

9 ' TUQIANG's SONG'

.....electric tape hiss then the band plays cheerfully........then into fast punk......' TAKE MY PHOTO , BURNING DOWN THE DRAIN'.........( fades )

LOOKING FORWARD TO THE NEXT LP, GREAT JOB HERE.
PETTY BOOKA

we are still waiting for the tape our friend SKYE was supposed to hand this to us, soon we'll receive it and review it here, these girls PETTY BOOKA play ukeleles and play a wide range of pop; hawaiian melodies, country, etc. she and her brother did listen to PETTY BOOKA in their car,on their trip up north, if you'd like to see some of SKYE's poetry see our homepage, bottom of page 5, and the very bottom of our 'gateway' for now....

we found a quote from '03 on HANG on the BOX we thought was funny

"Hang on the Box have not been granted visas for the tour because the Chinese government feels that they're "an inappropriate representation of Chinese culture"....

THEY TOURED EVENTUALLY

to see a great site on these bands visit the BENTEN label-

http://www.sister.co.jp/
---
TIAN AN MEN 89

yes Tian An Men 89 is the name of a GREAT informative site which has discographies of most all asian punk/new wave bands, this site is a must,even has some IRAQ and IRANIAN punk bands mentioned ! u can also access it directly thru our links page 3....

http://tam89records.0catch.com/

Here is a good review of the bands above, on this here link -

http://www.sfgate.com/cgi-bin/article.cgi?file=/g/archive/2003/10/30/beijingpunk.DTL
---
Check out this Japanese Punk/Gothic site for some intesting bands -
http://www.thai.be/jpunk/index.htm
70s invasion home -
https://www.angelfire.com/vt2/70sinvasion