GODSPELL, a superb soundtrack, see below for review.

Miscellanous section :

MISC. and LOST POP GEMS * **********************************************************

the SEVENTH WAVE

.......WAY, WAY OUT THERE....... the 7th WAVE belong in a category all by themselves, we have the INCREDIBLE lp from 75 'PSY-FI', this is serious space-glitter highly influenced or at least very much on par with music by STEVE HARLEY ,ROXY MUSIC,ENO,and PINK FLOYD to an extent, this is like taking a trip to an eerie lunar landscape, dark sounds amongst relaxing tunes, songs like 'return to foreverland' and 'CAMERA OBSCURA' are ultra-unique,the photos on the back cover are taken

by MICK ROCK, this is the type of lp that may have influenced DEVO, THE 7TH WAVE's first lp from 74 is called 'things to come' and is mostly instrumental, i believe KEN ELLIOTT released some bizzarre lp's in the 60's with titles like 'death may be your santa claus'...under the band name Secondhand (see page 2) ...the pysch archive has a track listing of singles....

every song on the second lp ranges from good to EXCELLENT !....just listen to the background vocals on 'RETURN TO FOREVERLAND' the song that begins the lp,....'manifestations' as well has great background vocals, and a sonic keyboard journey.....on 'LOVED BY U' , singer ken elliot shines in a ROXY-type camp inspired number....'AETHER ANTHEM' sounds like a theme song from an old sci-fi b movie... 'ASTRAL ANIMAL' sounds like it was influenced from early COCKNEY REBEL,

'el tooto' an instrumental, has a strong sci-fi sound, 'CAMERA OBSCURA' is over 9 minutes has features bombast similiar to ROXY music, and the closing 'STAR PALACE of the SOMBRE WARRIOR ' is their masterpiece, combining all their talents, with lyrics such as 'and the child whose lost his way, is like the cry of a soldier whose found an early grave.....and if you still have the will to carry on'....on this number the SEVENTH WAVE travel into a dark corner of the musical universe where no else has gone.......ever

the first lp is mostly an instrumental adventure, only 4 of the 14 tracks have vocals, amongst them ; 'metropolis', 'EVERSOLIGHTLY', and 'fail to see' sound like ENO - ROXY type pop, whereas 'INNERCITY WATER RAT' is an instrumental 3-D TRIP thru a time tunnel, and the closing '1999 1/2', and 'dance of the eloi' sound like an electronic marching band, good lp from '74 but nothing like the masterpiece that surfaced in'75, go here for more info

http://allmusic.com/cg/amg.dll?p=amg&sql=Ampev9757kr5t

SEVENTH WAVE SINGLES ;

prior to forming the 7th wave they had a rare single under the name FUNGUS

1 'premonition pt. 1 and 2.
---
'SEVENTH WAVE
1 Metropolis/Festival '74
2 Fail To See/Things To Come '74 3 Manifestations/Only The Beginning (Part 1) '75
these were basically songs from the 2 lp's and are pretty hard to find, KEN ELLIOT and maybe another member were in a late 60s band called SECONDHAND who had 3 psych lps from '68 to 71 of which we reviewed a little bit of them yrs ago on our page 2
the link for the film 'Death may be your santa claus'...( which was also the title of their 2nd lp )......the film is fairly pointless but does feature the band and their music
https://www.youtube.com/watch?v=JUGr4_eMv68
....see a picture of the 7TH WAVE on our gateway, located at the bottom of the homepage....and check out their best song atop our downloads 5 page '* PALACE OF THE SOMBRE WARRIOR' *
FRED WEINBERG
this '72 self titled lp 'THE WEINBERG METHOD OF NON-SYNTHETIC ELECTRONIC ROCK' seems out of place in the rock world, but right in place on this idiot website, kitschy sci-fi rock songs like 'ANIMOSITY' , and '1958 REVISTED' among many other great tunes, this lp paved the way for bands like DEVO whose lp 'hardcore devo 74-77' sounds like it took a few cues from this eccentric album, elsewhere he venture into a plastic-pop sound very unlike rock music of the time, did he do anything else? you tell us... we have a picture of the lp on our 2nd 'gateway', but it' diifferent han our copy
BRUCE HAACK
another electronic musician allthough he was much more successful than most in this category, he began to compose electronic muic for children n the 60s, by the time of the late 60s he recorded a concept lp called 'ELECTRIC LUCIFER',....... from that lp, 'HOOKIN FOR MY HONEY'.....is a great track , it's a cool groove, funky with horns, he sounds confident, and the vocals are campy, HACCK has a large discography, see this link for more info -
http://www.brucehaack.com/Default.asp
check out ALICE SHIELDS work from '68 while your at it too
BILL HOLT and the DREAMIES
this was a one off experimental song that went on for the length of an lp that was released in '73, fans of the 60s electronic psych bands like WHITE NIOSE and U.S. of A., will enjoy this one, at first you begin to hear sci fi nioses, then JFK speaking in public, car nioses, people chatting, news clips, more sci fi nioses, etc. which are all background ambiance for a bouncy pop-psych number that cahnges throughout, so yes this is a great one....'PROGRAMME 10 and 11' the name of the song has some unique lyrics too, here is a sample.......'A JOLLY GOOD TIME TO THE MAN AT THE CADDY ( ? ) DOOR, I STILL HAVE MY LIFE, SOMETHINGS WRONG INSIDE, IT's JUST A..............SUNDAY MORNING SONG, FLASHING IN MY EYES FOR ALL TO SEE......( later )....YOUR THE USER IN MY LIFE, I DON'T NEED IT ANYMORE'.....this is a real exciting sci fi adventure, really LSD induced, the real thing, unlike say YES bland 'topographic tales' lp which could have been good but kinda went nowhere, YES made much better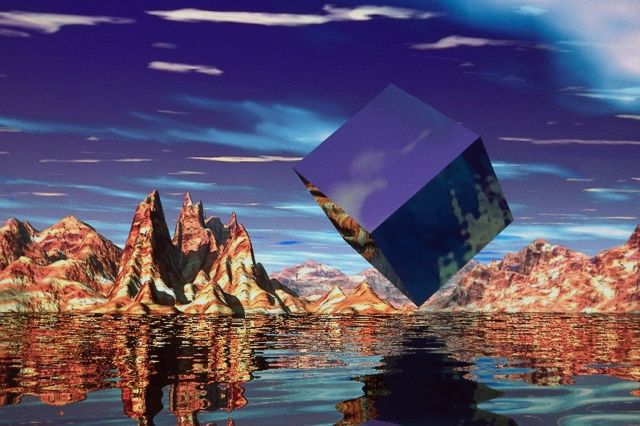 ---
- BUBBLEGUM, POP, LOST POP, etc. -

the 3 bands above were of an electronic nature, the next lot are a mixed bag of varying degrees of pop music from the 70s, a lot hard to categorize....

MOUTH and MCNEAL

pop duo from the netherlands, kinda glittery, and the songs are definetely very original offbeat pop recordings,........they had a big hit in europe with 'HELLO-A' '72, GREAT one indeed, UNIQUE song structure, and incredible vocal work from both of them, with handclaps and maybe a steal drum sound, 'MINNIE MINNIE' '73, is an EXCELLENT bubblegum rock tune with PERFECT vocal touches from the girl

...and 'BATTERING RAM' '73 was another strong rock song, heavier than any of these here, it features miedieval horns, pogo-like jabs, with electric handclaps.........this song sounds like it was somewhat influenced by FAIRPORT CONEVENTION ( see page 3) ...think 'TAM LIN' and u can imagine the type of hard miedieval-type rock they approached........'WALKIN' in the SAND', '72, another great one, the singer gets overdramatic here, he sounds like he is on the edge of a nervous breakdown, but it's a good song, it is a cover of the SHANGRI-LAS, it was released under a slightly differnt name than MOUTH and MACNEAL, i believe they won an award in a eurovision contest for 'how do you do'..., and they had another song in '74 called 'i see a * '.........

MIDDLE of the ROAD

'SOLEY, SOLEY' .....'71 is a perfect bubblegum tune from this band from Sally on vocals hits the notes perfectly, another great one is 'CHIRPY, CHIRPY, CHEEP, CHEEP', this one is SUPER-pop with an electric bass, handclaps, and a great chorus :) , if u wanna know about al the rage of early 70s dutch pop then get their version of 'CHIRPY, CHIRPY, CHEEP, CHEEP'......and lots of people have covered this one( original was LALLY SCOTT see below ) another one the band had was 'YELLOW BOOMERANG'...........70s pop with electric guitar.....'YOUR LIKE MY YELLOW BOOMERANG, WHEN U SAY U LOVE TO LEAVE, AND JUST LIKE MY YELLOW BOOMERANG U COME RIGHT BACK TO ME,...........ON MON. NIGHT U SAID WERE GOING OUT, U GOT TO JION THE NAVY OR THE FOREIGN LEGION'..............

site - http://www.middleoftheroad.oldiemusic.de/
---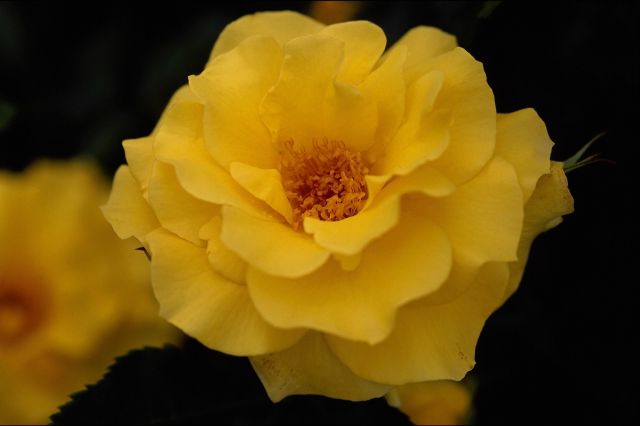 ---
excert from p. 6 of 'REAL PRESENCES' by GEORGE STEINER

'I BELIEVE THE MATTER OF MUSIC TO BE CENTRAL TO THAT OF THE MEANINGS OF MAN, OF MAN's ACCESS TO ABSTENTATION FROM METAPHYSICAL EXPIERENCE. OUR CAPICITIES TO COMPOSE AND RESPOND TO MUSICAL FORM AND SENSE DIRECTLY IMPLICATE THE MYSTERY OF THE HUMAN CONDITION'.............
---
KAPTAIN KOOL and the KONGS

yes this is the glitter pop-rock band from the KROFT supershow, featuring micheal lembeck as kaptain kool, debra clinger as SUPERCHICK, and louise duarte as nashville, mickey mcneal as turkey (he used to read poems on the show) and FLATBUSH, a founding member who left under mysterious circumstances.......their best songs were performed on tv, search online for some bootlegs like we did and you'll find out this band had a whole catologue of glam rock/pop music, and these songs are what should have surfaced on their debut lp, now they are forever lost, and these days only enjoyed by folks like us who have these bootlegs, ,PLEASE SEE OUR PAGE ON KAPTAIN KOOL and the KONGS in our gateway # 30 WITH IN-DEPTH REVIEWS....

their pop lp from 78 contains some good pop music and a few corny imitations of CARPENTERS - style pop (who had some great tunes themselves), , but it is notable for their good attempts at new-wave with 'CRAZY GIRL ' a rockin' number sung by KAPTAIN KOOL, and SUPERCHICK's 'YOU SAVED ME' is actually a really good BLONDIE-ABBA type new-wave-bubblegum song.......and a couple of others are pretty good too, such as the single 'and i never dreamed' '78, which came out as a 45..........this one is a light disco song....

......SUPERCHICK also sang with her sisters in the CLINGER SISTERS, ( see page 2 )and was in a band called the ROCK FLOWERS ( see page 18) who had 2 lps, and a bunch of 45's that came with toy dolls called - rockflowers- in the early 70's.......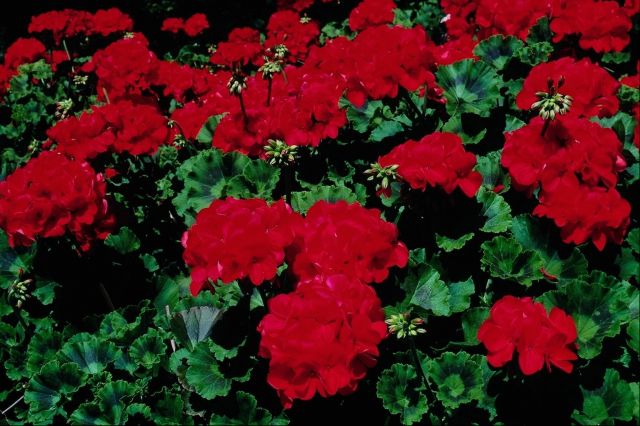 ---
---
KROFFT SUPERSHOW section

we have the demo tape of the cd which is out now, the cd basically has more tracks than the demo, which is basically the songs which played at the beginning of each show ,......... we will review the best of thetape ;

1 H.R. PUF-N-STUFF - MAGICAL song everyone remembersfrom long long ago :) 2 BUGALOOS - good harmonies , happy go lucky sound...

3 LIDSVILLE - novelty pop, after 30 seconds, ambient nioses and vioces appear, then after the lead character falls into the hat, out comes a unique electronic bubblegum sound, with great keyboards !

4 SIGMUND - GREAT pop tune about having friends, asummer-type song everyone remembers........>...>..>.....>> 5 LAND of the LOST - bluegrass pop sound with banjos ramblin' away, then the keyboards kick in with sci-fimusic and 3-d vioces !

6 LOST SAUCER - GREAT sci-fi pop-rock with 3-D vocals.....'where are we going on the lost saucer, somebody help us on the lost saucer' ' we can't get off of this crazy ride'7 ELECTRA WOMAN and DYNA-GIRL 'electra woman and dyna-girl fighting all evil deeds'....EXCELLENT disco-rock, similiar to black exploitation film music of the day

8 WONDERBUG - speedy , campy pop tune, with schlep'shorn, and racy engine sound 9 BIGFOOT and WILDBOY -one of the best theme songs, sci-fi electronic disco rock, EXCELLENT background sound, too bad it was so short,

yes there are available more songs which u can find from the yesterday land site accessible from page 10, and we have seen lps from the bugaloos, and a bootleg tape on h.r. puf-n-stuff, .......allthough most of the songs above are short, they were excellent rock songs from our childhood, that everyone can relate too.........

for more info on Krofft music go here http://www.wingnuttoons.com/ToonsCD.html
---
the ROCKFLOWERS
WE ORIGINALLY MADE THIS SECTION in the year 2000,
IN SEPT. 2002 WE PUT REVIEWS UP ON THE LPS AND SINGLES OF THE ROCKFLOWERS, see page 18....
led by DEBRA CLINGER (above), these 45's came out with toy dolls with groovy clothes, in the early 70's, fans could place the dolls on the 45's and watch them spinas they played, 'NUMBER WONDERFUL' 71, is a GREAT sunshine pop-rock bubblegum song, in fact one of the best bubblegum tunes we have ever heard!
with wonderful harmonies, the b-side 'mother u, smother u' is in a similar style they sing with a confidence thats wise beyond their years..... we have been lucky to recieve 2 more songs ; 'sweet times' '71 is very different from the other 2 reviewed here, this song is heavy soul dance number, with horns and good percussion, it was a b-side to some of their singles, and on the a side 'mixin' matchin day' '71 debra reveals her charm in a bubblegum-soul pop tune.......
aside from DEBBIE CLINGER the other girls names' are ARDIE TILLMAN , and RINDY DOWN, who was later replaced by JACQUI WISEMAN, they released their music on Wheel records, WES FARRELL was the producer, who was friends with DANNY JENSSEN who produced JOSIE and the PUSSYCATS, ( see page 17 ).....DEBBIE also wrote some songs for the PARTRIDGE FAMILY, go to the SPECTROPOP thread index for more info -
http://www.escribe.com/music/spectropop/m648.html
2 lps came out as well, Debra went onto jion the KONGS.....here is a site with some ROCKFLOWERS lyrics
http://www.geocities.com/RodeoDrive/Mall/4003/rockflower.html
a
'NUMBER WONDERFUL' is a fantastic bubblegum song indeed ! DEBRA CLINGER's vioce comes shining thru..... here are some lyrics- 'i've been counting all my blessings, adding up all the things, i got going for me' and 'multiply all my gladness, and subtract all the sadness, and you'll come up with the TOTAL LOVE' :)
track listing the ROCKFLOWERS rare lp
1. My Kind of Music 2. You Shouldn't Have Set My Soul 3. Uptight World 4. Shake It Wake It 5. Heaven Help the Non Believer 6. Sunday Dreaming 7. Mother You Smother You 8. Gettin' Together 9. Number Wonderful 10. It Was Always Always You 11. And Then He Says He Loves Me
this came out in '71, there is another lp,here are some singles ;
sing my song / sweet times '71 good company / sweet times '71 mixin' matchin' / sweet times '71 i just wanna make u dance / 3 to get ready '72 your music-n-my music/ 3 to get ready '72
UNRELEASED - ' u always call me up when your lonely'
ANYONE KNOW ANYMORE ?
here is a link for a Christian band who call themsleves the Rockflowers 2001 http://www.rockflowers.com/
---
'In Faith and Hope the world will disagree, But all mankind's concern is Charity' - Pope

'There is only one religion, though there are a hundred versions of it' - Shaw
---
DEBRA CLINGER

the shrine to debra that was here for a few years, has moved onto our 'gateway 1 '.....accessible from the bottom of the homepage and from page 21....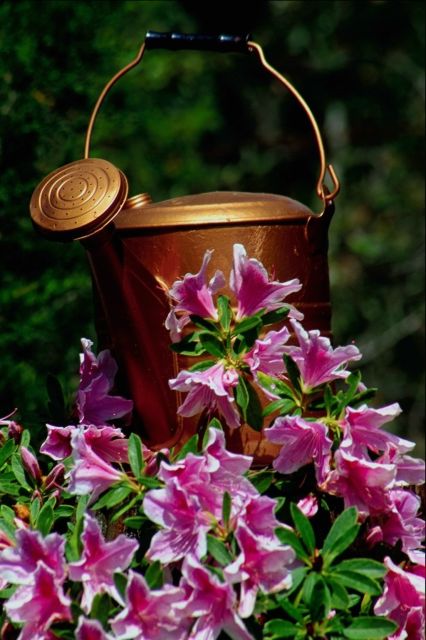 BLUE MINK
this one were a late 60s early 70s pop band that released some very good singles and their debut single was a SUPER one called 'MELTING POT'.....this is a real first class effort along the lines of GODSPELL type music, soulful pop-rock with lots of enthusiastic singers adding excellent background ambiance......they would continue to release singles and lps till about '75 when they broke up unable to keep up with the changing glam rock scene at the time, afterall they were a pop band and a really good one at that,...we have the 'best of blue mink' + their lps from '73 'only when i laugh' and from '74 called 'fruity', from their hits lp we can recommend quite a few of the songs.....'WE HAVE ALL BEEN SAVED' is a good one with unique drumming and lyrics to match....'BANNER MAN' is really good pop, with 1,2,3,4 drumming precision and pop vocals, it's a kinda song that grows on you,.......'CATHOUSE' is glam rock, elec guitars and drums to match, it is one of their more daring numbers about a brothel, 'BY THE DEVIL I WAS TEMPTED' is good pop-rock as is 'STAY WITH ME', shows the band was churning out some of the best pop music of the era, and 'BANG,BANG JOHNNY's GANG IS AFTER ME' begins very slowly and then stomps all over the place in a strong pop-rock style.......
'ONLY WHEN I LAUGH' is a superb pop lp as good as anything the CARPENTERS did at the time and surpassed only by RAIN ( Mrs. de Sykes band ) who had the best pop lp of the era, it came out in '74, Blue MInk's followup to their masterpiece called 'FRUITY' is a let down compared to the lp that receded it, it has a few good songs such as 'SONG FOR MADELINE' but nothing as good as what came before......they also sing a song called 'another without you day' which is ok, notable for mentioning because Mrs. Stephanie de Sykes also sang it, not sure who did it first though........the band featured very good songwriters who all went onto record with other famous musicians such as HERBIE FLOWERS who played with LOU REED on the Transformer lp......they were ; Roger Coulam on organ, he formed the band in the autumn of 1969, with Madeline Bell and Roger Cook on vocals, Herbie Flowers on bass, and Barry Morgan on drums.......
'ONLY WHEN I LAUGH' lp '73
1 'Watch Out'.........good opener, a little camp, a little rock....
2 'Randy'.......good vocals, nice pop-rock sound...
3 'Another Without You Day'.....ok pop #, notable because it was also done by RAIN....
4 'Daughter of Someone'.....slow moody pop, enjoyable....
5 'Together' ....great song, very relaxing piano in tune with the beautiful vocals, this rates up there with the best of the CARPENTERS....
6 'Stay with Me'........soulful pop-rock and as with most of their songs lovely vocals...
7 'By the Devil (I Was Tempted)'.....this lp just gets better and better as you listen with the 2nd side better than the 1st side and with songs like this standout show that the band really could excel at pop-rock like very few others...you could compare this a little to the ROCK FLOWERS sound....
8 'You Are the Sunshine of My Life'.....bland cover of a bland song, just for the record STEVIE WONDER has a few good songs but too many of them are too m.o.r. for our taste....if u.s. djs were hip to uk bands like Blue Mink instead of playing the same old soul songs by Wonder the world would be a better place... 9 'Harlem'.......soul-rock singing about nights in harlem, the band should expanded on this theme more for the next lp... 10 'Lonliness'......the last 3 songs are the best with this slow piano number showcasing what the band did best - pure pop and this rates with the best of the CARPENTERS and then some....
11 'Harmony'.....just as the title indicates the vocal harmonies pouring out of this song made this band a pop band of the highest caliber, this is the perfect song for drinking iced tea in the morning with your feet up :)
12 'Where Did They Go' ?........WOW ! now this is the perfect ending, the band all jion in for one of the best pop songs of the year right here, beautiful vocals and the slowest piano playing conjure up an old-time pop sound with lyrics such as ' I REMEMBER DANCING THRU A VELVET SUMMER NIGHT, STARS THAT BRIGHTLY FLICKER THRU A 1000 SUMMER COLORED LIGHTS, SIPPING PINK CHAMPAGNE UNTIL THE SUN BEGAN TO RISE, TILL MORNING TURNED OUR LAUGHTER TO GOODBYES, WHERE DID THEY GO...........RAISE ANOTHER GLASS OF WINE IT's JUST FOR OLD-TIME SAKE....WHERE DID THEY GO, ALL OF THE LAUGHTER.....da,da,da,da,da'......
see our gateway 7 for an upcoming gallery on BLUE MINK :)
RITA PAVONE
'MY NAME IS POTATO' !
WOW ! This is some outta site SUPER-POP from 1977 that must be heard to be believed.....PAVONE originally from Italy began as a singer/actress in the early 60s of which we know little about, what were bringing to light here is her song about her being named after a vegtable that is silly, FUNNY, campy and fits right along with all the SCHOOLHOUSE ROCK VIDEOS, the song is mostly in italian with Rita singing 'MY NAME IS POTATO' over and over, while the guys in the background sing 'POTATO, POTATO, POTATO' over and over and the girls sing along too in the background, and in the video you can see the male singer who is actually a little potato, says he - 'DO YOU KNOW MY NAME ? I'M A POTATO' !!.....we really LOVE this, see for yourself here -
https://www.youtube.com/watch?v=gdXfML9gUmU
NATIVE HIPSTERS
novelty pop song, with bubblegummy female backing vocals. The song is hard to classify, maybe semi reggae pop with horns with slight leaning towards egyptian sound in certain parts, wobbly trainwreck of a bubblegum song......they had an lp in '80 called "There Goes the Concorde again", and this is also the name of this song, or maybe it's called Mr. Magic ?.... Some other lyrics are "Naked man, naked woman, sitting in the middle of a woodpile, there's just one type of food I like, tomatoes, Mr Magic just won't help me along, hey you Hey you". Later she sings " There's a lover on the other side of the world and I'm trying to attract his attention " The girl singing sings in an ultra unique style, maybe a little like Noosha Fox but bit more bubblegummy...William Wilding from Romford England, and Blatt (Nanette Greenblatt) were the main duo behind this group and they also released an Ep in '82 and were friends with Lester Square from The Monochrome Set, and also Bauhaus whom they opened for :)....this song is in the BUBBLEGUM HALL of FAME :)
The GOODIES
this writeup was sent in by a 70s invasion fan in the month of april 2009, it wasn't till late summer of 2011 that one of us posted it here, apologies to the viewer who sent this in, you had some more informative info which we'll try and post on this page soon, here is the writeup on this pop band....
You asked about this British comedy rock band featuring Bill Oddie, Graeme Garden & Tim Brooke-Taylor from the 70's as your knowledge of them is rather thin. They started out in the 60's on the British college circuit with John Cleese, Eric Idle, and Graham Chapman on radio shows like "I'm Sorry I Haven't A Clue" and "I'm Sorry, I'll Read That Again". They garnered a cult following with British and American college students. In 1970 Cleese, Idle and Chapman went on to produce the Monty Python series, whilst Tim Brooke-Taylor and Graeme Garden together with semi-famous songwriter comedian Bill Oddie teamed up to form The Goodies, a more mainstream answer to Monty Python for BBC TV. They were originally intended for the adult market but quickly started appealing to children because they courted slapstick humour, and constantly took the piss out public figures that children could readily identify with such as Rolf Harris, Nicholas Parsons (patronising game show host for "Sale Of The Century"), Eddie Waring (incomprehensible Welsh sports commentator), and Jimmy Savile (former bandleader turned DJ and regular host on Britain's prime music show "Top Of The Pops").
The Goodies made several records between 1972 - 1978 on a number of labels like Decca, Columbia, EMI, Island, and Bradley's (which also had Stephanie de Sykes on it at the time they were signed to it). Bill Oddie wrote the bulk of their material, most of which was sung by him as incidental music during their shows. However, their most loved songs have been covers including a disco version of "Mickey Mouse", a glam rock cover of the hymn "All Things Bright And Beautiful", and an excellent version of "Wild Thing" which was notorious for having a video featuring policemen stripping, mobbing the band on stage, and crying hysterically similar to teenybopper fans during the heyday of the Beatles. Their chart career in the UK only lasted for one year, with one song "The Funky Gibbon" making the American charts in 1975 on 20th Century Records. They split in 1981 after their TV series dropped in ratings for becoming too crude and crass, but continued to work together in the 80's on the children's cartoon "Bananaman". Both Tim and Graeme continue to host Goodies conventions around the world, and Bill Oddie has joined in on some of them. Bill Oddie is now a top ornithologist and he also showed audiences he was still in touch with music by having videos made of him learning guitar riffs from Mark Knopfler and Dave Davies from the Kinks, to mixed reactions (the negative ones mainly came from young Americans who were not even born when the Goodies split, nor had any idea of his previous career in comedy). You can also hear some of the Goodies records via a user on blogspot, including Bill Oddie's solo album "Distinctly Oddie".
Incidentally, Graeme Garden's son also played on a couple of tracks on the debut album by Scissor Sisters. Their song "Run" was also covered by Australian alternative rock trio Spiderbait in 1996 who finally hit the top in 2004 with a cover of "Black Betty" and not done much since then except for drummer Kram who has recently made a solo album on Island Record's newly formed Australian subsidiary.
http://waxidermy.com/kevin-and-april-ryan-%e2%80%93-living-in-the-light-%e2%80%93-acorn-1983/
CAFE CON LECHE
from the early 70s the song 'LAND OF LIGHT' ranks up there with some of the novelty / glam records that came out with kids vocals, can be compared to the great RICKI WILDE for enthusiasm, this little 45 really packs a punch complete with cowbell, electric guitar and 2 kids who kinda shout the vocals....'JION US ON A MAGIC FLIGHT YOU'LL SEE,.........PRETTY GIRLS IN FLIGHT, EVERYBODY LET YOURSELF DISCOVER, TAKE SOME TIME TO UNDERSTAND YOUR BROTHER ', check out this amazing gem at youtube.com in spanish cafe con Leche translates as Coffee with Milk :)
---
---
the TRENDELLS

this one were a girl group from louisville, Kentucky, hey performed a GREAT version of MARK and IRVING BENNO's 'DONUT MAN', very cheerful, soulful flower child pop, sounding a WHOLE LOT like the ROCK FLOWERS,with great atmosphere, and wonderful vocals ffrom these girls whomever they were ????, here are the complete lyrics -

'DONUT MAN '

IRVIN BENNO & MARC BENNO

ON THE CORNER OF 5TH AND MAIN BY AN OLD RIVERBED AND A RAILROAD TRAIN THERE'S A SHOP NEAR THE TRACK THE OWNER WORKS IN THE BACK HE'S GOT A HOLE IN HIS SHIRT, A HOLE IN HIS SHOE

HE WALKS AROUND WITHOUT A WHOLE LOT TO DO HE'S GOT NO CAR, HE'S GOT NO CLOTHES DOES WHAT HE DOES AND THAT'S ALL HE KNOWS

COZ HE'S A DONUT MAN HE'S DOIN' WHAT HE CAN HE'S HAPPY EVERY DAY HE'S GOT NOTHIN' TO LOSE HE'S FOUND HIS WAY

HE'S A DONUT MAN HE'S DOIN' WHAT HE CAN HE'S HAPPY EVERY DAY HE'S GOT NOTHIN' TO LOSE HE'S FOUND HIS WAY FOR AT LEAST TEN YEARS AND A DAY HE'S BEEN GOING IN AND OUT OF HIS WAY TO GIVE WHAT HE'S GOT THE LORD KNOWS HE GIVES A LOT

WITH HIS FORTUNE MADE AND MONEY DOWN THE GIFTS HE GIVES ARE ALL OVER TOWN ON HIS FACE A BEAUTIFUL SMILE HE'S SENDING OUT ALL THE WHILE

COZ HE'S A DONUT MAN HE'S DOIN' WHAT HE CAN HE'S HAPPY EVERY DAY HE'S GOT NOTHIN' TO LOSE HE'S FOUND HIS WAY HE'S A DONUT MAN

HE'S DOIN' WHAT HE CAN HE'S HAPPY EVERY DAY HE'S GOT NOTHIN' TO LOSE HE'S FOUND HIS WAY

HIS CHILDREN GREW UP AND HE GREW OLD HIS HANDS GOT SHAKEY AND HIS SHOP GOT SOLD NOW MANY LIES AND THE STORY'S BEEN TOLD THERE AIN'T NOTHING LEFT BUT A DONUT HOLE

COZ HE'S A DONUT MAN HE'S DOIN' WHAT HE CAN HE'S HAPPY EVERY DAY HE'S GOT NOTHIN' TO LOSE HE'S FOUND HIS WAY HE'S A DONUT MAN HE'S DOIN' WHAT HE CAN HE'S HAPPY EVERY DAY HE'S GOT NOTHIN' TO LOSE HE'S FOUND HIS WAY

DONUT MAN DONUT MAN DONUT MAN
---
LALLY SCOTT -'CHIRPY, CHIRPY, CHEEP, CHEEP' ! '70

'WHERE'S YOUR FATHER GONE ( where's your father gone ? ), WHERE'S YOUR MOMMA GONE ( your momma gone ? ) FAR FAR AWAY, ...NOW LAST NITE I HEARD SOMEONE SINGING THIS SONG, OOO WEEE CHIRPY, CHIRPY, CHEEP, CHEEP !...this song was an instant bubblegum CLASSIC in '70, this version is the original however MIDDLE of the ROAD's version with SALLY CARR dancing and singing in her hotpants is better, we'll have to admit, also MAC and KATIE KISSOON have done a version ( both reviewed on page 4)....but LALLY SCOTT gets the credit bringing this bubblegum classic 'chirpy chirpy, cheep, cheep'into the world.....'henry james' was the b side....

The BENDALY FAMILY

well if you made it over here you must stop what you are doing, go to youtube and cue up 'Do You Love Me' by the Bendaly Family and watch this true 70s magic unfold which dates back to '78.......the family is large with mostly girls and a few guys, singing la,la,la's to a uniquely structured pop tune of the day, . . .this is so good it shoulda been one of those k-tel compilations along with 'The Hustle' and other 70s pop wonders, . . .this tune begins with what sounds like a guitar tuning into Robby Kriegers guitar trails of the Doors 'The End', but the people all look so happy and smiley....the lead male singer begins . .. ' I don't wanna be young, I don't wanna be strong, I don't wanna be any all.......then after less than 2 minutes the band kicks in all singing, one girl is on what sounds like a farifsa organ and the bassist is one hot chick, others are playing maraccas, tambourine, and dancing, and smiling along to an upbeat, cheerful tune ! What we really like here is the enthusiasm and the fat that it's sung in English, as others such as 'shreena breena' are sung in their native Lebanese,....the band are big stars in the country of Lebanon and rightfully so !

PETER SHELLEY
...not the BUZZCOCKS singer, thats another story, this artist wrote songs for magnet records, such as the superb 'RUB MY TUMMY' as performed by ZENDA JACKS, co-written by MARTY WILDE ,he wrote and cowrote other glitter hits too, especially for ALVIN STARDUST......he also wrote pop bubblegum tunes and 'LOVE ME, LOVE MY DOG' from '75, is a perfectly innocent sort of pop song along the lines of the CARPENTERS, and the COWSILLS.....actually this tune epitomizes everything that was innocent and free about this time of the 70s, we give it our 'best lost pop of '75' award, really a GREAT song....
and also 'GEE BABY' '75 was another good pop single, he had.....and he had one in '83 called 'telephone operator', on this site here they talk about a song he co-wrote under the name ELI BONAPARTE - http://www.quizquest.fsnet.co.uk/Classics.htm
we have a track listing from a rare magnet comp. located close to the bottom of this page 5, that mentions pete wrote some glitter songs together with ricki's father Marty -
MARTY WILDE
famous 50's-60's rocker, had many hits,....... he is the father of both RICKI and KIM WILDE (see top of page 4)......in '74 he had a good single called 'all night girl', sounding a bit like BARRY BLUE, also an lp for that year, according to JOEL WHITBURN he sung under the alias SHANNON, we have a song by SHANNON, written by both WILDE, and SHELLEY, called 'come back and love me',
it's their attempt at country pop it has such a nowhere 70's sound that you'll love it !! another song under this alias was called 'abergaeny', don't know anything about it, together SHELLEY and WILDE were MAGNET records hit songwriters, in our book MARTY WILDE is most noted for writing ONE OF THE GREATEST SONGS OF ALL TIME- 'the TEEN WAVE' FROM '74 as sung by RICKI.., marty was also in the film STARDUST with DAVE ESSEX......see page 21 for a review of WILDE's b side to 'all nite girl'.....and page 15 for a SUPER GLITTERROCK NUMBER called 'R-N-R CRAZY' that he released under the alias ZAPPO, there is also a ZAPPO discography there....and did they write the COLD FLY single 'caterpillar' ? ( see page 21 )
THOMAS DEAN
'OH BABE' not sure of the year of release, but this one is along the lines of early 70s SWEET glam pop, more bubblegum pop than glam, with a good beat, and some horns,'ALL YOU DO IS CREATE A MESS, OH BABE, OH BABE'
APPLE PIE and CUSTARD
' Five Sisters/ Doctor Fantastic' released in '74, not sure about the a-side, but it's the b-side we wanna bring attention to, 'DOCTOR FANTASTIC' is an ace pop song, very innocent with wonderful male/female vocals, acoustic and electric guitars shine forever here :), this long lost forgotten song can be heard at the Pure Pop Blog...
---
🛹 ~ SKATEBOARD SECTION ~ 🛹

new additions of the 70s

yes yrs before the film DOGTOWN came out in 1997 based on the skate scene in southern California specifically the Venice Beach area, there were a handful of bands around who sang about the skateboard scene as it began in the mid 70s, even Marc Bolan and his wife Gloria Jones sang a song called - skateboard, in the 60s there are a few we know of, but it really wasn't till the mid 70s that there were a bunch of tiny pop and rock bands, bubblegum, glam, etc. who began releasing singles yrs before punk and hardcore bands were associated with the skateboard scene such as....

SNEAKERS and LACE

'SKATEBOARDIN' in U.S.A.'.......from 1976 was a song that fit in very well with the times, sounds as good as the title the b-side is a very good ballad called "Little Skateboard Queen", this is pure sunshine pop music, very very good lost pop, reminds us of a song from the 70s that we have somewhere but can't quite place if you know what i mean, maybe DEL's 'Motorcycle Annie' a little bit..........slow with a piano and strings.....'Little skateboad queen in your faded blue jeans come and share your board with me, as you spin around with your hair hanging down you are something else to see'.....this song was probably written about the blond singer in the band as they are 3 guys and one girl,......Jon Gittler, David Ramirez and David Ortiz are left to right on the lp, while in the front is Caroline Sloan. "SNEAKERS-N-LACE," from 1974 - 1978...., David Ramirez sang high tenor & played electric bass in this band, Jon Gittler sang baritone & played drums, David Ortiz sang tenor & played lead guitar and Caroline Sloan sang soprano and played keyboards....they also appeared on an episode of a popular kids show called Wonderama,... the lp cover, inside photos and their music remind us of all things that go with innocent 70s pop, sunshine, beach life, and BEACH BOYS type harmonies, their music and image fit in well with the saturday morning shows like KROFFT, all the songs are about skateboarding which if memory serves right hit our neighborhood around '76 and exploded ( yea we used to ride boards way back then too like all kids ) seek out a site called BOOTZ and GLITZ to hear this one :) there you'll discover many other bands who wrote songs about the skateboard craze and you can listen to the selected downloads allthough only some of them seem to work at this date, and then it went offline, here is the original url -

http://bootsandglitz.blogspot.com/

....... here is the lp tracklisting for Sneakers and Lace

01. Skateboardin' (2:55) 02. Sidewalk Convoy (3:10) 03. Down In The Street (2:19)

04. Ballet (2:47) 05. Skatewalk Boogie (2:49)

06. Skateboardin' U.S.A. (2:26) 07. Singin' On The Corner (2:25) 08. Little Skateboard Queen (2:15)

09. The Ballad Of Billy Wheels (2:29) 10. Skate Talk (1:15) 11. Skateboard Suite (6:17)

hear more songs at this link -

http://skateandannoy.com/2008/07/sneakers-lace/

MALIBU

'Skateboarding/Billy' came out on Cleverly Bros Records in '78 according to the Pure Pop blog, says they may have came from Nottingham area, Recorded at Rainbow Studios......wherever they are from this a-side cashes in on the skateboard craze of the time and is a real good power-pop number with a new wave feel mixed in with los angeles sunshine :) check out the download at the Pure Pop blog

- This is Skate Music - is the name of a comp where you can find lots of these tiny bands, also the DOWNHILL RACERS were another one of these tiny 70s bands who sang about the skate scene....

MARC BOLAN and GLORIA JONES 'Skateboard' link at youtube -

https://www.youtube.com/watch?v=SSqy0eZ0f_o

BALLRACER

'Skater' released in '77 is a good one, the sound is glam rock approaching punk, not as good as say Frenzy, but with lyrics about the joys of riding a skateboard with guitar, bass, and drums you get the idea, cool picture sleeve on the Magnet label, ... 'the music of the skateboard is music to my soul' sings the singer, begins with car racing sounds, a singer who shouts lyrics and an enthusiastic chorus to back them up :)

The MIXTURES.........'Skateboard Jive'......Australian band who had this number in a kinda reggae influenced style, either from '75 or '77 according to different sources...

Other tiny uk and us bands who released pop and pop-rock 45 in '77 are

Ricky and the Kween Teens, Dave O'Brien, The Carvells, Joey & The Hotshots, Lady Skate Et Les Skateboard Kids , Skate Board Rollers, Slick Willie, Copains, and others like Streetkid who released a rather bland 45 in the glam-pop style of the Rubettes,

campy releases in '75 were by Fat Bubbles a studio invention and also another by Norma Tracey and the Cinderella kids

switching over subject matter slightly from surfing to 'sidewalk surfing' Jan and Dean may have been the first band to sing about skateboarding along with bands like the Challengers and Willie and the Wheels :)

Skateboard Cover Art 45's of the 70s/60s

You can see some of the 45 mentioned above here at this link

https://www.discogs.com/lists/Skateboard-cover-art/125316
---
FREERIDER

this band on the Electric Record Company Label released this single called 'CLASS 50' in '77, it was written by Johnson/Howard, perhaps they were 2 guys in the band, what we have here is a unique sci-fi pop no hit wonder that never was, but coulda been if you know what we mean man......very dreamy 3-D sci-fi pop at that, this organ based number suggests and otheworldly sound, classify under - futuristic pop-rock - ......' THRU.....2nd TIME I COME AND GO, HERE IN A TIME GONE LONG AGO, HOLDING YOU NEXT TO ME, OH PRECIOUS MOMENTS WE SHARED '........the b-side is more kinda like ELO-type pop rock and good allthough not as good as the a-side.......it's also an organ based pop rocker........'YOU LITTLE GIRL WERE GONNA HAVE A GOOD TIME TONITE' :) check out a sample of each side at the Pure Pop Blog now

http://purepop1uk.blogspot.com/
---
FIST ' Lickety Split '
lost treasure of late 60s bubblegum, sounds like it was released in '69 or '70 not sure of the date, but this is some real super bubblegum up there with THOMAS DEAN, The ARCHIES and others who made perfect little bubbgum numbers,this is very whimsical pop with a steady beat and cool lyrics....'MEET MY GIRL ANNA, SWEET AS A BANANA NUT DREAM, LIPS LIKE A CHERRY, TASTES LIKE STRAWBERRY ICE CREAM, TUESSDAY THRU SUNDAY SHE's A CHOCOLATE SUNDAE FOR ONE MMMMMM VANILLA MALTED..........BUTTERSCOTCH POPPIN',...... only thing is the song clocks in at 1 min. 51 seconds, so it's a rather short lived thrill, hear it now at the Pure Pop Blog.......so what else did these guys do ?
THIEVES
'ALI BABA' '74, feb
don't know much about this band but they did release this campy bubblegum tune in the early 70s, leaning a bit towards SWEET's early bubblegum period...'LOOK AROUND AT THE SOUND OF 41 MEN, TAKING WHAT THEY CAN TO ( ?, ?).....AGAIN IN A CAVE DOWN, DOWN, ....ALI BABA TAKIN' WHAT HE CAN FROM THE ( ? )............WHAT HE SAID, OPEN SESAME'.....to see a RARE picture sleeve of this single see GLAM ROCK BEAR's site accessible from our links page....
---
GUYS and DOLLS
this fine pop band of 3 guys, and 3 dolls, put out singles kinda of in a teenage-CARPENTERS style of pop *....'LET's ALL GET TOGETHER' '75 is a SWELL tune with lyrics about breaking down social barriers, and 'there's a whole lot of loving' '75 captures the feeling of love from the mid 70's.....they had more singles such as ; 'here i go again', '75, 'you don't have to say you love me' '75, 'stoney ground' 76, and
'only lovin' does it' '78, their lp charted in may '75... DAVID VAN DAY and TERESA BAZAR went onto become a part of a 70's pop band called DOLLAR.... ...we think the girls in this band look hot ! if anyone out there in the universe has any other pictures please send them our way...you can see a RARE picture of GUYS and DOLLS from our galleries on page 21...
- selected lyrics from GUYS and DOLLS tune - 'LET'S ALL GET TOGETHER'-
'I DON'T UNDERSTAND WHY THE WORLD WERE LIVING IN SEEMS TO BE DIVIDED BY THE COLOR OF OUR SKIN, ...............YELLOW , BLACK, and WHITE, SHOULDN'T MATTER ANYMORE, THE DIFFERENCES OF RELIGION SHOULD NEVER LEAD TO WAR.........LET'S ALL GET TOGETHER,LET'S ALL GET ALONG.......'
in the world of LOST POP , artists such as BURT BACHARACH and JIMMY WEBB, have enjoyed a resurgence amongst fans old and new, lounge music is all the rage now :) BACHARACH wrote many great songs, 'RAINDROPS KEEP FALLING ON MY HEAD',( B.J. THOMAS) and 'CLOSE TO YOU', are only a couple , go to this site -
http://www.getmusic.com/adultpop/burtbach arach/
and JIMMY WEBB ('WICHITA LINEMAN') -
http://www.jimmywebb.com
---
PAGLIARO

from canada, this band had quite a few hits there, and sustained a cult following in the early mid 70's...we like the pop rock tune 'LOVIN' U AIN'T EASY ' which features VERY GOOD acoustic guitar work and nice vocals....a viewer wrote in to say that michel has a great song called 'give us 1 more chance'.... http://www.canoe.ca/JamMusicPopEncycloPagesP/pa gliaro.html
---
SMYLE

'GLORY, GLORY' ' 71......'GLORY, GLORY, GOT TO SPREAD SOME LOVE AROUND', and 'PEOPLE DYING ROUND' U EVERY DAY' are some lyrics from this fab band, GOOD pop-rock song, and they sing in a BEATLES pop style or should we say 'power pop' style......this one is kinda countryish, u know like the FLYING BURRITO BROS........' IT's GONNA BE ALLRIGHT' ' 72...................WOW, now this sounds like the BEATLES, early beatles power-pop in fact with rockin' guitar, 'AND WHEN I TELL U THAT I LOVE U, DON'T TURN YOUR BACK ON ME, NO, NO, NO, IT's GONNA BE ALLRIGHT, IT's GONNA BE ALLRIGHT, WHEN YOUR BY MY SIDE, U DON'T HAVE TO HIDE FROM TOMMORROW's LIGHT'......charming sounds similiar to PONY also see below............'DREAM OF ME' ' 73..........slow pop song sounds like JOHN LENNON here.......'PLEASE PROMISE ME SOMETHING, DREAM OF ME, DREAM OF ME THIS NITE, I WANT TO BE WITH U IN YOUR DREAMS TOO AND WHEN YOUR DREAMS ARE OVER I AM ON YOUR SIDE.......also 'SHE MEANS A LOT TO ME' is another Good pop song, pure BEATLES sound, very melodic, few lyrics....'she means a lot to me, oh i'm in love'....well the band had a few more singles including 'TANDEM' u can see a pict sleeve and more lyrics on one of the pages in our 'gateway'..........

PONY
from the early 70's, 'IT'S GONNA BE SO EASY' is an EXCELLENT power-pop tune with a strong teenage pop sound in a BEATLES/RASPBERRIES sort of mold, and the b-side 'till i met you' is a decent pop number, a friend has an unreleased lp he says is really SOMETHING ELSE, this single is well worth searching out......BOMP magazine and musicologist GREG SHAW also mentioned this single as a GREAT one....one of the wives of one of the former members wrote us a letter or 2 back in maybe '04, we can' t remember, sorry we lost touch....
REFERATA
ok not sure of the spelling here, but this band had 2 singles ( 4 songs in all ) in '75, one song was called 'SHOES', it's charming pop, kinda disco, leaning towards what FOX would do if they were a disco band, of course the song is not in the league of FOX, but it's a good one, would be interested to know what else they did as well as correct spelling of their name....
TEACH IN
(video review )......................this band were a pop band who first formed in ' 69 in their native country of holland and began releasing singles in ' 71, their first was 'Spoke the Lord creator/Darkness of life', .........by ' 74 they released an lp called 'Roll Along', and would release more lps and singles over the next few years , the styles were mostly pop, pop-rock, and disco.............in ' 75 they won the EUROVISION song contest for what became their biggest hit 'DING - A - DONG'...........( u can find a gallery with a picture of the band from this year somewhere in one of our gateway's )...........the band featured the vocals of 2 gals named BETTY VERMEULEN, and MARIANNE WOLSINK, and are no doubt the 2 gals singing and dancing happily along in our rare video footage........
' UPSIDE DOWN ' '76
this song is a cheerful disco-pop song with both gals singing along in a look and style similiar to the stars of a neighboring country ABBA..........'HEAR THE MUSIC ALL AROUND, AND THE SOUND THAT NOW HAS FOUND U, WHEN YOUR LISTENING TO THIS MUSIC PLEASE REMEMBER THIS SONG' !..........lots of enthusiasm by the girls and the band makes this for an enjoyable performance, in part due to a drummer who was pretty good ! this was in '76 before punk when most pop music is was very innocent, this is great pop music !........ see this link for more on TEACH - IN....
http://www.alexgitlin.com/teachin.htm
EARTH and FIRE ' WEEKEND' '79
not be confused with EARTH, WIND, and FIRE the funky soul band who had some classics such as 'Caribou' this band were from somewhere in europe, maybe a danish band not sure, and not knowing where to fit this band on this page, we place them after TEACH IN because this song appears after 'Upside Down' in our video, actually this one were a successful pop band of the late 60s - 70s, by the time they got to ' 79 they were doing disco, as is this song here 'weekend' ..........'SOMEDAY SAID IT's SO HARD TO AY GOODBYE, I DON' T KNOW, I DON' T KNOW WHAT TO DO, PASSING ALONG THE DAYS WITHOUT U............FRI NITE WHEN I SEE U, AGAIN U MADE A FOOL OUT OF ME'.......see this link for more of this band
http://www.alexgitlin.com/earth.htm
---
TINA HARVEY - 'LIKE A ROLLING STONE' '72

( from her lp of that year :)) '...u used to be so amused a rag doll and the language that he used go to him now u can't refues, u got ne secrets left to conceal, ALL HOW DOES IT FEEL' ? sang TINA HARVEY, on her cover of the famous DYLAN classic, she does a GREAT version here and the band plays along very well, our source says that she released an lp in that year of '72, it has more covers as well, maybe a picture will come soon, anyone out there have one ?

SUNNY 'DOCTOR's ORDERS'

this gem is sunshine pop with a bit of the old soul sound thrown in, there is a spoken intro where Sunny is speaking, then.........' SO HURRY PLEASE,..............THERE's ONLY 1 THING FOR ME CAUSE I LOVE..................EVERYBODY IT's THE ONLY WAY CAUSE.......................DOCTORS ORDERS NEED YOUR LOVING TO HOLD ME'....... well these are just some of the lyrics ( a bit scattered though, sorry ).......in the middle of the song u can hear Sunny on the phone again speaking.............since u are now intrigued about SUNNY, we can tell u that she was a session singer and sang on many pop and rock bands music inclduing T.REX, and MOTT the HOOPLE, and with her sister SUE they released lotsa pop in the 60s also,see our friend's section on her at GLITTER SUITS and PLATFORM BOOTS at this link -

http://www.loadofold.com/boots/sunny_hits.html
---
BEVERLY BREMERS

BEVERLY BREMERS cd is now out 'DON' T SAY U DON'T REMEMBER' , released in ' 72 it is a superb mix of pop, rock, soul, etc. see her site at this link for more info ~

http://www.beverlybremers.com/

Beverly was one of the flower children from 'HAIR', tall, long blond hair, very pretty, she released a masterpiece pop lp in '72 titled - 'DON'T SAY YOU DON'T REMEMBER' the lp mixes pop, soul, rock, and reflects some of the music of 'hair' , the record begins with a glorious folk song called 'I 'LL MAKE U MUSIC' with a great organ playing in the background,

the next song 'I MADE A MAN OUT OF U JIMMY' is a real standout,a SUPERB soulful sound can be heard here, with flutes and horns :)....'all thats left is the music'reflects the sound of 'hair' and 'GODSPELL',

'WERE FREE'

closes the first side, and is one of the GREATEST singles of the 70's, a must... u can hear an epic soulful folk rock sound here, her vocals really excell........

'don't say u don't remember' is a pop song alongside the CARPENTERS, elsewhere on 'POOR SIDE of TOWN' she sounds a bit like CAROL KING, and the closing 'MAY the ROAD RISE to YOU' is wonderful, again her vocals really excell, with lyrics such as ' take grandma's old kincase bible, keep it near your heart, it'll keep u safe and warm, while were far apart', and 'may the road rise to meet you' :).......search out the music of STEPHANIE de SYKES, who was a u.k. artist who made similiar music ( see page 4 ), and who also had long pretty blond hair,

*********************************

BEVERLY BREMERS

Discography

1 SOUNDS (From the Original Cast Album of "The Me Nobody Knows") - Atlantic Records 1970 2 DON'T SAY YOU DON'T REMEMBER / GET SMART GIRL -Scepter Records 1971 3 WHEN MICHAEL CALLS / TOY GIRL - Scepter Records 1972 4 DON'T SAY YOU DON'T REMEMBER / GET SMART GIRL -Scepter Records Re-release 1972

5 WE'RE FREE / COLORS OF LOVE - Scepter Records 1972 6 GET UP IN THE MORNING - Scepter Records 1974 7 WHAT I DID FOR LOVE / YOU'RE PRECIOUS TO ME -Columbia Records1975 8 FLIGHT 309 TO TENNESSEE - Columbia Records 1976

- ALBUMS -

THE ME NOBODY KNOWS Original Cast Album - AtlanticRecords 1970 I'LL MAKE YOU MUSIC - Scepter Records 1972 IN GAY COMPANY Los Angeles Original Cast Album - WEB Records 1984

*************************************************

we have a little more info on her on page 14, in the'wanted music' section, she did write one of us back and forth a few times thanking us for reviewing her music, and she expressed how much she liked our site, this was around 2003 or so.... we HIGHLY RECOMMEND the music of BEVERLY BREMERS..........

:) this site has some pictures of Beverly

http://www.orlok.com/hair/holding/photogra phs/hair/4thBirthday4.html

DAVID GEDDES

'RUN JOEY RUN'...EXCELLENT CAMP ! from the 70's preservation society comp.... street theatre setting, about a girl whose father has gone to shoot her boyfriend,he comes after him but she jumps in the way, and her father shoots her instead, this song sounds like a whacked-out theme for a soap-opera sung by people on bad drugs'....better than the version by JAN and JOEY...only in '74 could a tune like this have come out...someone wrote us to say that he also had a followup called 'last game of the season' (blind man in the bleachers) about a father attending his kid's game.....we'd be interested to know on his songs, here are the lyrics for 'RUN, JOEY, RUN'....( check out our Gateway 4 for a lp picture )

'Daddy please don't, it wasn't his fault, he means so much to me Daddy please don't,

we're gonna get married... just you wait and see. She called me up, late last night,

she said Joe, don't come over My dad and I just had a fight, and he stormed out the door I've never seen him act his this way,

my God, hes going crazy He says he's gonna make you pay, for what we've done, he's got a gun, so Run Joey Run Joey Run Daddy please don't, it wasn't his fault, he means so much to me Daddy please don't, we're gonna get married...

just you wait and see. I got in my car and I drove like mad, till I reached Julie's place She ran to me, with tears in her eyes, and bruises on her face All at once, I saw him there, sneaking up behind me, WATCH OUT!

Then Julie yelled, he's got a gun, and she stepped in front of me Suddenly, a shot rang out, and I saw Julie falling I ran to her, I held her close, when I looked down, my hands were red, and heres the last words Julie said...

Daddy please don't, it wasn't his fault, he means so much to me Daddy please don't, we're gonna get married..... aaahhh..ahhhhahhhh....ahhhhhRun Joey run, Joey run, Joey run, Joey run, Joey run

THE AMERICAN SONG POEM ANTHOLOGY

from this cd we have a review of only one song 'CONVERTIBLES AND HEADBANDS', the music on this cd was from people at home who wanted to do a d.i.y. write your own song and hoped it would make it big, so they would send in their lyrics, and pay money for a recording team to record their music and hope that it went somewhere, most didn't go very far, i mean imagine you spend all your life composing one song only to have it glorified on page 5 of a site no one evr looks at except for people hopefully lost in the 70s, well then now you get the picture, which brings to light this Great 70s BOMB single 'CONVERTIBLES AND HEADBANDS'.......sounds like it could have been on a soundtrack to a film somewhere, it has a low down campy 70s sound, bouncy rock music w/fuzz guitar, funny lyrics such as 'A CONVERTIBLE AND A HEADBAND MAKE THE SCENE, WHAT MORE DO YOU WANT THAN A CONVERTIBLE AND A HEADBAND' ? .....this music is tagged as outsider music as in the Shaggs, Stardust Cowboy, etc. there are many selections to choose from, we think this came out in '03, see this link for more info -

http://www.amazon.com/American-Song-Poem-Anthology-Various-Artists/dp/B000087DRX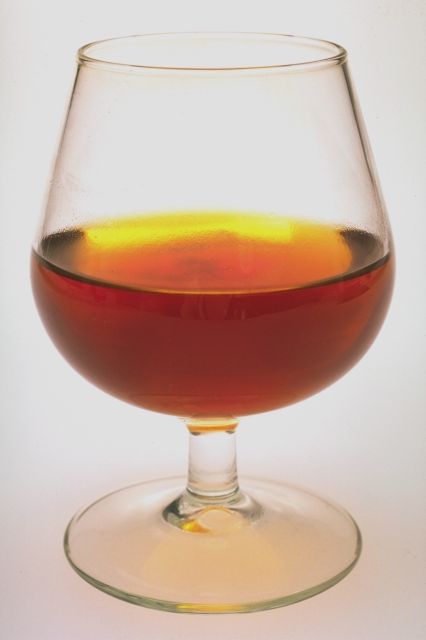 KENNETH HIGNEY
'ROCK STAR' from his lp ATTIC DEMONSTRATION or something like that is really amazing, has this kinetic guitar workout, pre-punk with lyrics such as 'everybody hears my song, heri am on top of the world', he has several which one can hear at youtube except for this song that are taken from his lp which is outsider music, more info to come
MEAN MACHINE
rare '76 single by BLUE MINK personel Herbie Flowers and others, ' Running with the Rat Pack' is a low key groove, with lyrics about Sinatra, Dean Martin and the gang, it sounds somewhat like that glam song that can be found on one of the junk shop glam comps that surfaced yrs ago called 'The Late, Late Show' cant quite remember the singer but its reviewed on page 21, maybe, . . . .'Running with the rat pack, everybody knows that, johnny is a king man' . . . the b side 'Boogie to the Drummer' is disco rock with unique synths . . .'Listen to the music . . . . rock on with your lady, move around'..
RITZI
' TOO MUCH FANDANGO' '75
GREAT song from this one hit wonder, it has the pop sensibilities of BARRY BLUE, and STEVE HARLEY, GREAT violin solo......'AND NOW THE DAY IS CLOSING NO USE IN MY SUPPOSING THAT SOFT MOONLIGHT MIGHT TAKE ME HOME, FOR PAST THE SKYLINE RIDES SUCH ( ?,? ) AMERICAN CLICHES, THAT SWEET FRENCH WINE WILL TAKE ME HOME, ....TOO MUCH FANDANGO, TOO MUCH FANDANGO, TEQUILA AND TANGO, WELL THAT OL' DEMON MADE A FOOL OUT OF ME'.............and.........'STARING THRU A GLASSY SUNRISE........( Note: in the mid 70s there existed a wash. D.C. band with the name RITZ who made music along the lines of HARLEY, but this is not them, this band was no doubt a u.k. band, guess both may have taken their name from COCKNEY REBEL's superb 'RITZ'...........you can download the song here - http://www.mp3mtv.com/dl/25077/
BRUSTNA ILLUSIONER
this one is a very rare lp recorded in '73 and '74 in Sweden and released in '74, it is one of those homemade types and had only 100 vinyl releases, at first the music sounds somewhat like Syd Barrett, yet different, has it's own sound, from what we heard of the lp the lyrics are in English, although we haven't heard all the songs as you can see here from the tracklisting a few songs have Swedish titles, the 3 musicians Ingrid Blom, Åke Eriksson, and Pierre Blom play and sing very well, listen to 'Son of a Woman', at first it sounds like a Syd Barrett outtake, then you notice it's different and really well crafted and it is the last song after this one - 'STUPID RECORD COMPANY' that must be heard, the singer basically ridicules and damns the major record companies as this is a song all musicians can relate to and it surfaced 2 yrs before that '77 classic 'e.m.i' :), this music is definitely above par and one website reviewer compares them to a band who had an lp in '71 called Astral Navigations . . . here is a link for more info, for now check out a few tunes uploaded to youtube
1 Alla Noter Är Ledsna, 2 Doris With The Eye, 3 Min Kära,
4 The Bobby Medger's Tune, 5 Mellanöl, 6 Happy New Year, 7 Good Old Woman, 8 Ett Ord Som Finns Mening Till, 9 Duke Of War, 10 Jag Målar En Tavla,
11 Samhällstillvänd, 12 Son Of A Woman, 13 Stupid Record Company http://rocknrollperolas.blogspot.com/2017/04/acid-folk-prefix-brustna-illusioner-1974.html
Harlequin
very rare 45 by this band was called 'Trees', came out in '74 , great music but sounds like the style of music that came out a few yrs earlier, . . . reviews and more info to come . . .
PILGRIM
this RARE lp was recorded in the uk in '74 and the song 'SAME' or is it called 'And in that place' is rather unique and pretty good in the style of Theo Sherman's 'champagne in the starlight' ( see below ) but FAR FAR BETTER, this is something special for fans of d.i.y. music, you have to here this, seems they had 2 lps and featured students at a Ewell school.....the song has a long intro with a beautiful horn playing ...'and in that place there were no tears, no pain or strife or earthly fears, but they were saying in the air and harmony beyond compare . . .
Track Listing for side 2...1 Miracles Happen, 2 Recit We Left Pilgrim, 3 Flight with Apollyon, 4 Vanity Fair, 5 Miracles Happen reprise, 6 And in that place . . .note sure of track listing for side 1, or of the other lp but when we find the info it will come here....this song can he heard at a unique youtube channel a d.i.y. folk music selection by a girl who compiled 70s rarities called - Hwabian
THEO SCHERMAN
'CHAMPAGNE IN THE STARLIGHT' '75
.......begins with a piano then some crazy girls begin to sing a novelty tune from the glam era, but this one is hard to classify, its sounds more like a campy show tune from a musical......' WHEN YOU GET STUCK IN THAT TERRIBLE 6'o'clock TRAFFIC, AND TRAPPED IN YOUR SEAT BELT, NOBODY CARES ABOUT IT, NOW YOUR OUT OF PETROL NO REFILL, CUTIE BABY's ALWAYS ALWAYS GONNA BE THERE, DON'T WORRY ABOUT IT, NOW YOUR OUT OF PETROL, NO REFILL, DON'T DESPAIR, DON'T DESPAIR, PRETTY BABY LOVES YOU AND SHE's ALWAYS GONNA BE THERE'. ! .........want to hear a sample, and see what other songs she did, go here to the german Amazon music site -
http://www.amazon.de/exec/obidos/ASIN/B00000ASRB/asearch/302-6213599-6528001
FAIRFIELD PARLOUR
'bordeaux rose'...'76 , this band was connected to the u.k. KALEIDESCOPE band,this song is a very good pop song about an alcoholic beverage, sunny pop feel conjurs up images of drinking wine in the summer evening, file under sophisticated POP....there was also an original version from '70........
LIMOUSINE
mid 70s pop band from holland who had a few singles, they had a member in the dutch glam band HEART w/PATRICIA PAAY ( see gateway 1 + page 4 )....an a side from '75 called 'daddy grandpa' is alright funk rock, but the b-side 'SHE's A BIT OF ALLRIGHT' is a real standout with guitars and music like COCKNEY REBEL and harmonies a little bit like the KINKS, this one is a lost classic of the 70s pop era.....'She's living in chelsea in a 2 room flat, she keeps a diary of all the boys she's had, she's much too smart'.......see Alex Girlin's site for more info...
http://www.alexgitlin.com/limousine.htm
CHRIS WHITE
'spanish wine'...'76...very nice soft pop with acoustic guitar, glittery feeling, with beach boys type harmony...what else has he done ?
JOHN KINCADE
'DREAMS ARE TEN A PENNY' ' 76
this one is a folk-pop song with sparse drum, allright number about a boy and girl growing up together to adult age.......'When we were children we played in your back yard,And we pretended whenever times were hard,We built a house up in a tree,And dreamed of how our lives would be.But now the tree has died.........( so just say to ).........Jenny Jenny, dreams are ten a Penny, Leave them in the lost and found'........the song was actually written by JOHN CARTER, the band had at least one lp, and had a bit of fleeting fame in holland and the surrounding area before vanishing, thissong may have been released earlier than ' 76 for the story of this band see this link -
http://www.p.griggsy.btinternet.co.uk/Untitled/KnK1.html

RALPH MCTELL
'STREETS OF LONDON' '74.............SUPERB folk tune from this singer-songwriter, ranks up there with the best of GORDON LIGHTFOOT, and LEONARD COHEN, a true lost pop classic....if u wanna hear a song that sounds A LOT like this one check out an lp called SWEET THURSDAY ( a bad name, but great lp ) a song there is called 'LAUGHED AT ME', very similiar ( this band featured NICKY HOPKINS )
STRAWBS
In '73 this band released a SUPERB song called 'PART OF THE UNION' with lyrics such as 'ill be part of the union, till the day i die' and 'i'm just a simple man, BUT I'LL SPOIL THE GOVERNMENTS PLAN' ! this great pop tune is kinda glittery pop and reflects the british music hall music, and was influenced by WOODY GUTHRIE's 'UNION MAID' from the 1930's...another good one was 'LAY DOWN' with melodic guitar and vocals, classic sound this one, some lyrics; 'By still waters I lay down with the lambs,In pastures green I made peace with my soul,and I cared not for the night While my guiding star shone bright,By still waters I lay downI lay down'.....i have an old strawbs lp of '74, that i listened to a few times, i shelved it, next time i'm there i must listen again...
HUDSON FORD
2 members of STRAWBS went on to form this band, they had some hits in the mid 70's, semi-glittery pop feel on songs like 'pick up the pieces' '73..., and 'burn baby burn' '74, was another good tune... later they went on to form a band in the late 70's called the MONKS....kinda new wave, not to be confused with the 60's garage band...... good musicianship .....
the SHIRTS
had to squeeze this band in here as some of the bands here are kinda MISCELLANEOUS, the SHIRTS were led by ANNIE GOLDEN, and allthough they played the same stages as ;RAMONES, BLONDIE, PATTI SMITH, unlike those bands they did not dress in punk style or have that attitude, actually never heard their 3 lps released in ' 78, and ' 79, however there is a fine song on the BLANK GENERATION video which FOX fans should know about, thats because this # is very FOX-like, actually it's good not great........not sure of the title, it's a glam-pop #.... some lyrics ;'I THINK I'LL GET OUT TONITE', and 'BLUE WHITE LIGHT', and 'FEELS SO GOOD TO BE GOING HOME', and 'I WAS ONLY 10 YRS OLD, CAN U FEEL, CAN U UNDERSTAND' ?... for more info see this link -
http://www.cbgb.com/shrine/shriners/anniegolden.htm Ok
THE PIRATES
well since the SHIRTS seem outta place here, we'd thought we'd put them next to this band so they'd be even more outtaplace on this page, actually the PIRATES were a completely different kinda band and since they were basically rockabilly revivalists were placing them here because well were not the brightest pair of music reviewers out there truth be told.....ahem, ok so the Pirates released their debut lp in '77 and can be considered somewhat aligned with the young folks who were putting their efforts into punk music since the Pirates music was fast and basic rock-n-roll, the standout of the lp would be 'YOU DON'T OWN ME', the closing number which is full of defiance and stands well on it's own terms.......the lp was called 'OUT OF THEIR SKULLS', and if you look back further you'd find out they were famous in the early days of rock with 'SHAKIN' ALL OVER' and they had a good amount of fame, then in '66 their singer JOHNNY KIDD was killed in a car crash, at the time of their debut '77 release as the Pirates, their brand of rock was on par with the pub rock bands of the day.........
CHRISTOPHER MILK
Another hard to categorize band whose musical output contains a wide variety of styles but can be placed under the category of pop rock from what we've heard.....this Los Angeles band began sometime in the early 70s covering songs of the velvet underground and the stooges and were praised by Bowie in an interview before he became huge....a partial discography is mentioned here, members including John Mendelson, Kirk Henry and a few others......Some People Will Drink Anything is a rock lp that has some good songs and some ok that came out about '71, or '72 from other reports, well review it eventually, but it is said that an EP which came before or after ?? has the best songs from this era, other rare songs include a couple different versions of the Beatles ' I wanna hold your hand', done purposely bad.....in '75 Mendelson and one of the guys from Sparks, a 3rd musician and a girl on guitar or bass released an EP under the name the Pits, reportedly the music is so bad that it's very hard to find because everyone involved seems to not want people to know about it. We have a photo of this rare release in our gateway, maybe # 8 or gateway 9 of this mess of a website, features the girl an one of the guys on the cover, back photo has all 4 members.....
The best song we like though is a Great 10 minute epic that the band came together for in '77 called 'bye bye Anna Marie / days of thunder' of which the whole performance is up on YouTube..... Kirk Henry begins the lead with a quartet of violinists and after a few seconds the whole band appears along with 2 backup pretty girls called the ooh la Las.....this song is really great pop rock ushering in the new wave sound, with brilliant guitar and bass playing, singing and everyone shines through singing, dancing, and twirling about, ... From the credits that roll at the end it appears that there were several cute girls involved....the backup singers seen dressed in red and black are Linda Daily, and Crickette Lum Ok so other credits include ; Kathy Kenyon on harpischord is it.....Linda Mallah, Rosemary Butler, and strategic support from Angela vielbe, viera rysula, Deborah ackers, Judy stearn, ....an 2 girls listed as the girls on the beach for a few seconds on this great video were Cindy Arnold, and Nicky Elmore....( Apologies for any mispelled names )
Crickette Lum later jioned a punk band called Chainsaw.....or was it before ?? We found a photo that dates to 76, but our lp of this band is from 78 maybe, anyways that band we reviewed many yrs ago on the 70 invasion....lotta good tunes on that looks including a version of the Stooges 'no fun '......).....look back on our gateway and you'll find an old review, it may have been given to us from our old pal from Italy from Rave Up Records :)
CLICKER
were a rock band from madison wisconsin, but who looked more on the fringe of glam with their Bowie influenced looks with short hair, and platform boots who released some singles and lps from '73 - '75 or so, we first discovered them yrs ago, search back in our gateway somewhere and you'll find a d.i.y. 45 they released in '74,.....listening to their lps it gives one the idea that they had some access to odd glam pop 45s that were pretty much in fashion only in the u.k. at the time, perhaps one or more of the members visited the u.k. around this time, so the songs have a glam-pop sound, kinda power-pop but with a bluesy backing with them guitars, placing them somewhere on the fringe of glam, Bowie influence is more obvious in look than in sound per se.....'Tenessee Tailspin'.........laid back rock with horn, unique sound, Bowie influence more in look than sound, still she if you can pinpoint exactly who sounds like this, ....selected lyrics.......'We pulled into town and we didn't hang around too long, no,......a terrific thing happened I met the belle in the song,...........she had ebony hair, her complexion was fair she had baby doll eyes'......
'She's So Sharp'.......this one is more glam-pop built around a simple blues riff, song gets better as it goes and sparkles towards the end......You Gotta Quit'........unique sound, hard to classify, sparse finger snaps, kinda glam-pop with a blues backing.....'You woke up in the morning and you wonder if everythings the same as it was'.......she our gallery on CLICKER here at this link ~ https://www.angelfire.com/ex/pop0/Clicker.html
HURRICANE SMITH
'oh babe what would you say'...'72...campy pop tune that reflects the sound of yesterday, kinda vaudeville complete with horns, sure to bring a smile to your face :).......
the FUNNIES
one of us bought this record cause it had a big smiley face on the front cover, it's from the early 70's, and has a good pop tune called 'me and you and a dog named boo',originally done by LOBO, there are some nice pop tunes here,nothing on the record is as good as say TERRY JACKS 'seasons of the sun', or the COWSILLS hits but it's nice to have a record with a big smiley face on the cover anyways.....ALAN MERRILL of ARROWS was associated with a band of this name in japan, but thats another story, to find out info not online anywhere else on Merill, see below....
EDISON LIGHTHOUSE
'LOVE GROWS WHERE MY ROSEMARY GROWS'..........'She ain't got no money ,Her clothes are kinda funny, Her hair is kinda wild and free, Oh but love grows where my Rosemary goes , And nobody knows like me...........GREAT BUBBLEGUM tune released in or around 1970, this band was led by TONY BURROWS, and this song was actually written by BARRY MASON and TONY MACAULAY........ and they did other songs like 'SMILE A LITTLE SMILE FOR ME' ( after that chorus in the song they sing 'ROSEMARY', this one was released under the band name the BROTHERHOOD of MAN or the PIPKINS all of which were actually the same band releasing pop singles under different names, whatever the case they made some great bubblegum all of which most of you have heard before........and yes we recommend them....Note; we have saw somewhere in the past an lp split one half the PIPKINS, the other half SWEET ! DANA
'all kinds of everything, 'flower pop circa '70,nice sounding harmonies, the Top of the Pops Bbc site has some old footage of her singing,.......wish we knew more....
TWINKLE
this gal began releasing singles back as far as '64, she was really young when she released her first single 'TERRY' which caused some controversy, we like her 2nd single called 'GOLDEN LIGHTS', it's nice gentle folk-pop with pleasant vocals, released in '65 it was a small hit for her.....'Ain't Nobody Home But Me' was the b-side.....she released a few more singles throughout the 60s and later around '74 under the name TWINKLE RIPLEY released a glam flavored pop single called "Days/Caroline".......and this song 'CAROLINE' is our favorite of hers, man is it ever good, we like it so much because it sounds just like one NOOSHA FOX of FOX, for reviews of this song see our other Twinkle section on our 2nd glam girls page which is accessible from the bottom of our page 21 links..........later she had some more releases in the early 80s, JIMMY PAGE played on her 1st single back in '64, here is a link which features her rare ep entitle 'A LONELY SINGING DOLL' :)
http://www.45-rpm.org.uk/dirt/twinkle.htm
TERRY RINALDI
'Searching' is a song that surfaced on a film called 'PETS' in '74, it was recorded around that time and we saw a 45 sleeve for it, this one can be classified as lost pop, in fact REAL lost pop, kinda sad and innocent which fits this film well, and Mrs Rinaldi's execution of the song is rather GOOD, the video showcases the lovely CANDY RIALSON a cute 70s actress who starred in the funny Hollywood Blvd in '76 and the ultra unique film Chatterbox in '77 which we reviewed yrs ago on our movie page, page 9......sings Terry to a slow piano led tune.....'So i'll just go on my way, living life day by day, trying not to hurt a soul, but I know that in the end, somehow im gonna find the piece of mind I've been looking for.......' . . .see youtube for this video clip under Pets 1974 . ...
ELLEN WARSHAW
this gal released an lp in '73 at a young age, 15 if you can believe it, allthough she looks older in the photo here and perhaps this is an lp she did later, regardless she did a strong cover of the STONES 'SISTER MORPHINE' and it appeared in recent yrs on the 'Wayfaring Strangers' lp, see this link for her lp
http://www.audiophileusa.com/item.cfm?record=53339
KLAATU
this band many folks have heard of, but many people have no idea, some comparisons have been made to the BEATLES,elsewhere prog rock, and they have been also labeled as a 70s pop band allthough a bit experimental, their most well known single was 'CALLING ALL OCCUPANTS OF INTERPLANETRAY CRAFT',later covered by the CARPENTERS........it begins with what sounds like someone walking thru the woods and u can hear leaves crunching and birds singing,in comes the synthensizers, then an angelic vioce that sings
'In your mind you have abilities you know To telepath messages through the vast unknown Please close your eyes and concentrate With every thought you think Upon the recitation we're about to sing Calling occupants of interplanetary craft Calling occupants of interplanetary, most extraordinary craft'.........and so on,perhaps the band wanted to make contact with aliens in outer space,maybe they wanted a pop hit.......... on those levels it succeeds,........at first hearing we did not like this,it took some getting used to, then we realized, hey this is a GREAT song ! somewhere in the 70s world of pop singers influenced by HARLEY, BOWIE,and that crowd, this song came into light, u can rate it as top notch,as to how the rest of KLAATU sounds, check out some reviews online, they are interesting nonetheless,maybe they got their name from the Sci-Fi classic film 'THE DAY THE EARTH STOOD STILL' ?
LITTLE ROGER and the GOOSEBUMPS
satire of 'stairway to heaven' called ( stairway to 'gilligan's island' ,this came out in '78, imagine 'stairway to heaven' with the lyrics from gilligan's island sung over...the song gets funnier as it goes on, see the PSPOT link for a rare 45 picture of this one....
SCOTTY
'HAPPY TOGETHER' '75 .........yes the TURTLES classic, only thing is Scotty does not add much to the original, still it's nice pop, 'IMAGINE ME AND YOU, AND YOU AND ME, I'D THINK ABOUT YOU DAY AND NIGHT'.....
PAVLO's DOG
don't know much about this 70's band, allthough the singer's vioce takes a while to get used to, 'julia' is a GOOD song about a girl, and 'song dance' leans slightly towards prog rock, nice piano on these tunes, some fans of QUEEN may like these songs....he did release an lp in '77 called something like 'WHERE's SIEGFRIED'.... *
KEVIN AYERS
we seem to be running out of room on this page, so we managed to squeeze this british rocker in here :).....AYERS was the founding bassist for the SOFT MACHINE in the late 60's.......fast forward to 74, after playing a few years and gaining a good size following, he teamed up with JOHN CALE, BRIAN ENO, AND NICO to release an lp called JUNE 1st 1974,
the lp features a great song he did called 'MAY I' , and the experimental '2 goes into 4',and other assorted hits from his set, the other side features CALE doing a great version of 'HEARTBREAK HOTEL' , and NICO doing a great version of the DOORS 'THE END' A GREAT DOCUMENT of the era, AYERS lp of '75 ' sweet deciever' shows him playing a relaxed set of tunes; 'guru banana' ( 70's camp), 'once upon an ocean' (tropical delights) and 'farewell again', a decent lp, but his early 70's lps, a mix of folk, rock, and pop, are the ones to start with.......recently SYD BARRETT of Pink Floyd, yes that Barrett was on kxlu radio in l.a. in the month of oct. 03' and he played an old song of Ayers called 'RELIGIOUS EXPIERENCE', this one was a good one, full of ambient sounds similiar to old Floyd music........
STARRY EYED and LAUGHING
this was a uk folk rock band from northhampton , england, they had a BYRDS- influenced sound, which can be heard on the song 'going down', '74 chiming guitars, and good vocal harmonies here, this song wason the first lp, they released a 2nd lp in 75, and in '76 they broke up....
DON FARDON
'INDIAN RESERVATION' was this the original song or did PAUL REVERE and the RAIDERS sing this originally ? THE RAIDERS version is far better, FARDON who was in a band called the SORROWS previously, released an lp in '68 called 'LAMENT of the CHEROKEE'.......and what of all the forgotten American Indians herded onto land against their will, please read a great book called 'Lies My Teacher Told Me' by James Louwen which tells the real truth about the greatest cover up in american history
RAILINGS
oddball novelty pop 45 that came out about ' 74, a-side 'Laugh Tango' features laughter over a synth or some kinda light music, it was not too memorable, b side is 'summer fruit' and has someone making fart nioses over a one line synth, this one probably went straight to the bargain bin after it was released, we doubt any major tour came out of it, note; if you read previously here about a song with laughter called 'DELICIOUS' where 2 people laugh hysterically along with that word, then that would be PHYLLIS DILLER and friend, youtube has a great download of it....
E. KERRIGAN PRESCOTT
....'You Cant Fart Love Away' . . . . is a superb epic masterpiece found only in a novelty section for odd music such as this one found in the 70s invasion mess of a website, this song is so cool it could be viewed as a new sort of theme song for this website, this is from '71 from the film 'ROSELAND', this sequence is shot in black and white with 2 singers and many burlesque dancers added in for hallucinogenic effect, not sure of the identity of the first singer, the black gal who begins to sing ' the world abounds in chains for man's ability, a someday jaunt to picnic of tranquility.....later E. Kerrigan Prescott takes over umm as the singer and entertainer, must be seen to be believed
https://www.youtube.com/watch?v=zxQDq87zQik
JOE DOLAN
'MAKE ME AN ISLAND'
what a BOMB ! this song blows real bad ! imagine the worst smaltzy crap this side of TOM JONES ( hey mr. tom jones you blow yourself, who do you think you are, stud of the universe ? ) btw, TOM JONES represents everything bad about music of the past, ok back to the review of joe dolan............the song begins with a moody ambiance complete with horns before descending into really bad pop music with worse lyrics ' different names, different games, took my breath clean away..................running round shifty ground thats the life i have seen , but i'm tired, unispired, i wiped my slate clean'............barf !
---
' All the world listens for a voice that speaks with its heart. How important is the tone of voice, no matter what position we hold in life. The voice of authority, the demanding, commanding, and authoritative voice has little lasting effect upon its audience. But the voice of kindness, the cheerful and friendly voice creates receptivity that few can resist.
In the words of Longfellow, "How wonderful is the human voice I It in indeed the organ of the soul. The intellect of man sits enthroned, visibly, on his forhead and in his eye, and the heart of man is written on his countenance, but the soul reveals itself in the voice only.
excert from ' THINK OF THESE THINGS' by JOYCE HIFLER :)
---
---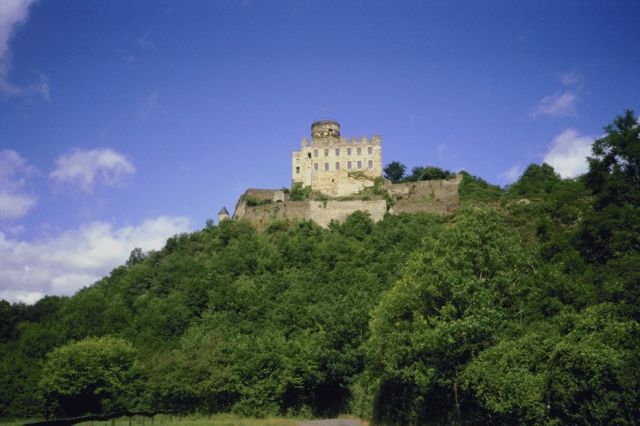 ~ 70s Christian Rock ~
this section includes some of the spiritualized music of the times featuring lyrics about God and religion :)
GODSPELL
in-depth film review was made on may 22nd '05 in the year of our Lord, see our gateway 3, or try this link ~
https://www.angelfire.com/al4/jook/GODSPELL.html
( our original review ) this was the soundtrack for the film GODSPELL , a rock musical about the life and death of jesus, released in '73, wide variety of songs with all the styles of the day; rock,glitter pop, soul, vaudeville,etc. amongst the highlights are 'prepare ye the way of the lord' 'GOD SAVE THE PEOPLE' 'DAY BY DAY' ,'we beseech thee', and the 'finale', this is a whole lot better than the soundtrack of 'jesus christ superstar' and we HIGHLY RECOMMEND IT.....but we've seen 2 versions on casette 1 kind of tame, and the other is the rock music just described...due to a govt. conspiracy the movie was unavailable on vhs for yrs and can now only be obtained on vhs thru bootleg videos, well thats how we got our copy and the film itself is a GREAT one with VICTOR GARBER playing the role JESUS, the band on the soundtrack were -
Bass Guitar- Richard LaBonte, Steve Manes Guitars- Jesse Cutler, Don Thomas Drums/Percussion- Ricky Shutter Keyboards- Stephen Reindhart, Paul Shaffer, Stephen Schwartz
Trombones- Wayne Andre, Mickey Gravine, Allen Raph Strings- Elliot Rosoff, Irving Spice, Bira Haas, Norman Carr, Lou Stone, Anahid Ajemian Timpani- George Devins
lyrics to GODSPELL
'DAY BY DAY' '73
Day by day Day by day Oh Dear Lord Three things I pray
To see thee more clearly Love thee more dearly Follow thee more nearly Day by day
Day by day Day by day Oh Dear Lord Three things I pray
To see thee more clearly Love thee more dearly Follow thee more nearly Day by day
---
SKYLARK
this soul-rock interracial band had a hit with 'WILDFLOWER' the music on the lp is in a similiar vein as GODSPELL but not nearly as good, but does have some very soulful and good music that reflects the early 70s sound, many of the songs are about GOD, and since no reviews exist online that we know of, soon we'll bring more info, the band did have a 2nd lp in '74 then faded....from the debut lp 'BROTHER EDDIE' is a Great opener, it's a soulrock number with unique lyrics, and super vocals ~ 'GOSPEL MISSIONS ON WATER STREET, WHERE BEAT UP SOULS DO CONGREGATE TO SUFFER THRU WATERS OF HELLFIRE, JION THEIR VIOCES IN THE CHIOR, BROTHER EDDIE IN THE BACK ROW SHUFFLIN' UP TO THE PIANO'......and the song that ends the lps first side 'Im Going Away', where the girl sings about city life being dark and dirty rates with the very BEST of 70s ballads ! . . .side 2 is also a good mix of soulful rock and pop and contains a 70s soft rock hit called 'Wildflower' which is the 2nd to last song :)

THE SHARON PEOPLE
.. Wow . . . .
this band were a Christian rock band who released a rare lp in '74, one of those d.i.y. types and also recorded a session in '75 that mixes rock, jazz, folk, and a bit experimental music with a really good female singer, the Inside Looking Out album was the title, Joanie Margerison is very talented with looks to match, the guy featured at the bottom of the lp is Tim Paton, . . . Margerison was previously featured in a Granada programme in the 1960s, which was about the Sharon Church, with looks to match, this is one unique recording, the band members must have been listening to a lot of the rock music around at the time and probably the California band Love since they were huge in the uk, bigger than they ever were in the states, a session from '75 called 'That I may Dwell Among Them' is available at youtube and maybe this was a follow up lp ? the girl singer is dressed in black with what looks like white makeup on her a face, the guys coulda used cooler threads though, again this is strong music, we can't recommend it enough
Tracklisting ' Inside Looking Out ' 74
1 Backslider 2 Not a day goes by 3 I'm in love,
4 Inside looking out 5 Wilderness 6 Golden Streets
http://thesoundofsalvation.blogspot.com/2010/08/sharon-people-inside-looking-out-lp.html
The SOUNDS of SALVATION
this one also were a Gospel rock band who had an lp in that glorious year of '74, they were a band based within Cambridge University in England, with the band going all out in a mix of rock, folk, and experimental music, this is very different than the above lp above by the Sharon People in that it is an exceptional recording and even more experimental, lots of sound effects, male/female vocals, psych guitar work, all sung in the name of the Lord .......thee Sounds Of Salvation featured a teenaged band with siblings called Maya, whose singer and guitarist John Aldington has just released a gorgeous album called Songs From The Garden on the label, Sitting Target Music, it was produced my one Martin Colley . .
Tracklisting - An Exploration in Worship
1 Montage & Because My Mouth 2 – Jesus Is The Rock & Overseers & Psalm 94, 3 – Who Am I 4 – Many Regrets
5 – For An Instant & In The Dark 6 – What's That I Hear 7 – People I Live With 8 – Love III,
9 – Kumbaya & Prayers 10 – What Is It Like, Lord 11 – Lonely 12 – For A Little Freedom,
13 – Prayers 14 – Salvation Hymn 15 – Because My Mouth (reprise)
http://thesoundofsalvation.blogspot.com/2010/03/xian-psychedelic-folk.html
http://www.theancientstar-song.com/2009/07/sounds-of-salvation/

COLLAGE
. . .Wow ! . .
- In Accordance with the Feast of Fools - is the name of this unique lp which is said to use the harlequin on the cover as a metaphor for Jesus a the songs have unique spiritual overtones and subject matter, the band were from Palos Hills, Illinios.....released in '72, more info to come, one thing for sure, these songs are amazing with some lovely female vocals :)......past members: Marilyn Berger - (vocals, guitar), Mary Chris LaKome - (vocals, guitar), Marita Schnaidt - (vocals, guitar, percussion), Ray Mueller - (vocals, banjo, flute), Bob Kelter - (Bass, Drums), And, Score - Mary Ellen Shallis...
Tracklisting
- side 1 -
- side 2 - 1. Song of Symbo 2. The Clown Song 3. Lonely 4. The Takeho Song 5. Equinox 6. Song for Anne 7 Well, Ya Know, I've Been Thinkin'
'Equinox'......very beautiful female vocals carry this track, these are the sweetest vocals chosen to hang sung this song, perfect in execution, begins almost deadpan and gives the listener an immediate sense of deja vu....'.....' I was lonely in the midst of winter, the sky was grey and the snow was fallen, i walked down the empty street......( chorus )......you are sun in the midst of rain..... :)
' The Takeho Song '
this number led by the same female singer begins even quieter than the one reviewed above, then picks up part way and changes with happy percussion.....' Remember all that you've known of youth and your home, and think where you'd be ' . . . : )

---
2 Corinthians 5 -

For we know that if the earthly tent we live in is destroyed, we have a building from God, an eternal house in heaven, not built by human hands. 2 Meanwhile we groan, longing to be clothed instead with our heavenly dwelling, 3 because when we are clothed, we will not be found naked.

For while we are in this tent, we groan and are burdened, because we do not wish to be unclothed but to be clothed instead with our heavenly dwelling, so that what is mortal may be swallowed up by life. 5 Now the one who has fashioned us for this very purpose is God, who has given us the Spirit as a deposit, guaranteeing what is to come.

6 Therefore we are always confident and know that as long as we are at home in the body we are away from the Lord. 7 For we live by faith, not by sight. 8 We are confident, I say, and would prefer to be away from the body and at home with the Lord. 9 So we make it our goal to please him, whether we are at home in the body or away from it.
---
EARTHEN VESSEL -

Excellent psychedelic acid rock with christian lyrics, this band were formed in 1970 and released their masterpiece in '71 called Hard Rock / Everlasting Life... The personnel were vocalist Sharon Keel, keyboardist Ken Finch, bassist John Sprunger, drummer Eddie Johnson, Leon Morton and Walter Ballard managed the band, and the band were put together by Dave Caudill after witnessing some of the Christian rock and folk bands playing in southern California he took some ideas back to Michigan, the band began playing at high schools, music festivals in the Midwest, church socials and so on, even going overseas to play a gigs in Sweden but were banned after the first gig, the lp didn't sell as much as they planned so they broke up and Keel fronted another version of the band later for a short time, the opening act for EARTHEN VESSELL was a folksinger by the name of Lillie Crozier . . .

tracklisting for Hard Rock, Everlasting Life - 1 Life Everlasting, 2 You Can, 3 Let Jesus Bring you back, 4 I've Been Walking, 5 Coming Home, 6 Get High.

'I search for meaning in living, im so tired of grabbing for false hope, I need strength in existing' sings Keel on the opener, while the band provide backing vocals, the song is dominated by organ and hazy guitars, ......'You've gone so far away, let Jesus bring you back, well impossible today, let Jesus bring you back, are some of the lyrics on the 3rd number, with superb drumming, the band sing very convincingly. . . . Side 2 is even stronger ... 'I've Been Walking' is in the mold of classic hard rock, and is a hell of a number complete with cowbell and heavy bass... I've been walking, I've been talking, who have you been walking with, I been walking with my Lord ! . . . imagine full on heavy pysch with heavy fuzz guitar attack, with medieval-rock inspired vocals from vocalist Keel......'Coming Home' is similar in style to the previous song with the drums out front, ' I have wandered away from dark , Lord I'm coming home, the path has been too long I tried, Lord I'm coming home' ! . . . . . I'm coming home now !. . . the 6th track which closes the album is a solid rocker with shimmering psychedelic organ......'If you need a helping hand to help you on your way, if the road ever gets lonely, here's a song to sing'. . . . Get high on Jesus, Get high on Jesus, Get high on Jesus, Get high on the Lord' !...........see our gateway 9 for a gallery and more revealations :).....and see this link for more info

http://andrewr-briggslife.blogspot.com/2011/10/earthen-vessel-interview.html?m=1

WILSON McKINLEY

'The Spirit of Elijah' is the name of this great rock lp with songs of God, reviews and more info to come here soon, for now here is the tracklisting -

1. We 2. It's Up To You 3. Come On Home,

4. One In The Spirit 5. Tree Of Life 6. His Eye Is On The Sparrow,

7. All My Life 8. Crown Of Glory,

9. In Need A Saviour 10. Spirit Of Elijah

*Don Larson: vocals, bass *Mike Messer: vocals, guitar,

*Tom Slipp: drums, *Randy Wilcox: vocals, guitar, *Jim Barlett: vocals, bass,

like a lot of Christian rock bands they also covered 'One in the Spirit' as originally done by HARVEST FLIGHT....

FRACTIONS

another band in the Christian acid rock genre, this band put out a strong pysch lp in '71 called 'MOONBLOOD', but there are only a few copies and this lp goes for a lot of money for vinyl collectores....more info and reviews to come

HOLY GHOST RECEPTION COMMITTEE NO. 9

'Pray'

this was one of those d.i.y. songs done by a group of catholic schoolboys who apparently were said to be bored with the music they had to play at school and so wanted to do their own thing so to speak, well did they ever come up something unique.....the song is about hope and faith, and religion but done in a cool pysch style, the overall sound is rather dark, and leaning towards a goth sound....' His life is nothing more than a shell in which a doorman's hope is stored, and the world to him is hell that is forced upon a saint like him to dwell, wake up ..............'........not sure how the rest of their music sounds, but we can tell there are probably more than a few gems here,the band released 2 garage lps, the 1st in '68 was called 'Songs For a Liturgical Society', the 2nd in '69 was called 'Torchbearers' the 2nd lp goes for about $ 200 these days, the music though is priceless

The SEARCH PARTY

Montgomery Chapel released in '69 was the name of this psychedelic lp with spiritual lyrics some about God, this takes repeated listens till you get the hang of it, , electric fuzz guitar, good drumming, male/female vocals, and good enthusiasm throughout, this is as good as some of the above mentioned bands, Joanie Goff was the vocalist, 'When He Calls' 'Renee Child' all very good variations of their view on pysch rock, some comparisons can be made to Jefferson Airplane, or the Doors......side 2 has a closing epic number called "The News is You". .....more to come here !

Glass Harp

Christian rock band led by Phil Keaggy, this guitarist was praised by Jimi Hendrix.... one of us has an old rock compilation with a track by this band, something heard back in the old college days, recall it was a good soft psych rock track....more info to come.......

CONGREGATION

'SOFTLY WHISPER I LOVE YOU'...'71...this song begins with an intro that sounds like a church choir and then builds up into the most glorious pop song, with a large group of people providing great backing vocals to this pop, the b side is called 'when susie takes the plane', it also came out as the ENGLISH CONGREGATION.......HIGHLY RECOMMENDED...

GLO MACARI

far out gospel glam rock, unique in style and execution, the single 'LOOKIN' FOR LOVE/PEOPLE LIKE YOU' was produced by Roger Ferris and released in '71......the vocals sound lnasty like the rare MISTY single of the 70s that can be heard at the Pure Pop Blog, whle the chorus sounds like a team whole choir band doing breat backup vocals complete with handclaps and electric guitar and vocals about God......pop goes the a-side...........' Everybody's lookin' for love, everybody's praying to the Lord above, give us peace, give us love, everybody's praying to the Lord above, and the whole world's looking for love' ! :).......hear it at the site - PROUDFOOT

KEVIN and APRIL RYAN

some real cool gospel rock from this duo, allthough quite a few of the songs on their 2nd lp sound very much like early 70s glam very much so with the handclaps, fuzz electric guitar attack and glam enthusiasm, their 2nd lp was released in 1983.....one of the best songs is called 'SOUL CHANGES' and it sounds dynamite !.......'Soul changes, i wanna be like Jesus, ( ? ) will free us, changing every day, i'm changing', elsewhere 'Why do you Worry' sounds like it has a strong Velvet Underground influence ( think of their 3rd lp folk songs like 'I've been Set Free', and 'I can Do All Things' also is a real standout as well with the enthusiastic drumming and vocals, the 1st lp was recorded in '78 and is just Kevin singing straight ahead folk and rock with a GORDON LIGHTFOOT influence on some songs, but on their 2nd output the overall setting is vastly improved with additional female vocals from April especially on songs like 'Loving You' with it's homage to 60s girl groups with the handclaps and lovely harmonies surrounding the music

Here are the tracklistings for both lps

'PEACEFUL FEELING' 1978

1. I'll Never Be Lonely Again, 2. Psalm 23, 3. Sunset Glory, 4 Lonely Joe, 5. What Can I do, 6 Peaceful Feeling, 7 Where Would I be, 8 You Got the Power, 9. You Are So Faithful'

'LIVING in the LIGHT' 1983

look them up as they have some sort of artist website and perhaps you can order these 2 cds too, they have another that has a 2005 release but the songs as not nearly on the level as the magic they made with these 2 lps

..... you can download 3 songs from this great site WAXIDERMY at this link here -

http://waxidermy.com/index.php?s=kevin+and+april

BLUE MINK section moved above

SECOND GENERATION

aka YOUNG GENERATION

led by DOUGLAS SQUIRES and featuring beautiful girls like WEI WEI WONG ,these singers sang background vocals for many films of the era such as 'SIDE by SIDE'.......if you like the LES HUMPHRIES SINGERS then you would have an idea how these guys sounded, for proof check out their fantastic version of 'DAY by DAY' from GODSPELL at this youtube link ~

https://www.youtube.com/watch?v=E8qDKZhbaZ4

MILLIE SCOTT

'GET HIGH ON JESUS'....amen brothers and sisters, this is Gospel rock, the old fashioned kind with screaming soul vioces and enthusiastic electric guitars hitting all the right notes, paved the way for GODSPELL, think this may be from around'69/'70, not exactly sure, if you wanna hear it check out a girl comp. called 'THE GIRLS FROM EMBER'

OCEAN

this gospel pop-rock band released a pretty good single in '71 that became a huge hit and several people covered it , now everyone knows 'PUT YOUR HAND IN THE HAND' !

1. Put Your Hand In The Hand 2. Pleasure Of Your Company 3. Ive Got A Dream 4. Deep Enough For Me

5. Will The Circle Be Unbroken 6. The One Who's Left 7. Stones I Throw 8. No Other Woman

GIDEON's BIBLE

'Love is the Answer/The Dream'

cool 45, the flip is much better we think, we will review this christian rock number in due time, drummer David Eden made this comment at youtube - GIDIANS BIBLE from Bloomington, IL- 69 Moved to Indianapolis- 70 Opened for Janis Joplin, Uriah Heap, Chicago. Played Indy lounges, The Green Onion, The Holly Oak, played Kickapoo Creek Fest, IL 70. No album, recorded 4 songs @ Golden Voice Studio, Peoria: Lowland Blues, Body Trip, The Dream (charted locally), Love is the Only Answer (B) Band: Greg Volz, lead vocals; Dave Eden, drums; Doug Floyd, bass; Terry Stevenson, guitar; Dave Campbell, organ; mgr: Gaylen Cumberland regrouped as "E" 70.

LAST CALL of the SHILOH

we mentioned this band on our 'wanted music' on page 14 yrs ago, the song 'Rapture' perhaps from an lp called 'Lend a Hand' ( is that right ? ) they were affiliated with The JESUS PEOPLE ARMY, and made cool music in the early 70s, anyways Rapture has cool and mellow bass and drum improvisation similiar to say the kinda pysch the GRATEFUL DEAD were doing around this time.......some selected lyrics.........'Between the twinkling of a night, it won't be long till Jesus comes along, Jesus comes like a thief in the night, the time is almost come, it won't be long, see this link for now and check out youtube

http://allsavedfreakband.com/Timeline/shiloh.htm

Unknown Artist

....we heard a cool soul/rock song singing about praising the Lord from this gang, similiar to the music of GODSPELL, it went 'CHRIST IS GOD ANSWERS TO NO MAN, KING OF KINGS BEGOTTEN SON OF MAN, CALL IT WHAT YOU WANT A SPADE IS A SPADE'...anyone know who ?

Unknown Artist

as it says we don't know who sang this next number but sounded like 2 black girls singing in a soul-rock style....'GET ON JESUS, GET ON, OPEN UP YOUR HEARTS'.......anyone know who this is ? write us for a reward :)

JAMIE OWENS

christian folk singer of the 70s, this gal debuted in '73 with the lp entitled 'LAUGHTER FOR THE SOUL', this lp has some electric guitar playing, she released 2 other lps in the 70s, see our reviews in full in our 'gateway' located at the very bottom of our homepage, search for # 29 in the gateway....:)

HONEYTREE PIONEER

aka NANCY HONEYTREE...........also part of the 70s Jesus Movement, she was a folk singer, at youtube they have 2 videos, past and present, a recent song she did 'rattle me, shake me' is an acoustic song about Jesus and marijuana too, and a very rare one from the 70s is at this link here -

https://www.youtube.com/watch?v=M9VP32wdneU&feature=related

HARVEST FLIGHT was another famous band on the Christian rock circuit, and OUT OF DARKNESS put out an lp in '71, they were from the uk, mixed black and white rock band, we weren't crazy about that one though....

.....elsewhere a band here and there might have added a unique song with spiritual lyrics, check out 'Thanks' by mid 70s glam band ARROWS when you have time, .. . our friend from frisco labeled this song as 'Christian rock' after she watched an old video of theirs...

************************************************************** from Prabhupada's 'Perfection of Yoga'

This material world is a world of duality, at one moment we are subjected to the heat of the summer season, and at the next moment the cold of winter. in the material world of duality it is impossible to understand one thing without understanding its opposite. it is not possible to understand what honor is unless i understand dishonor.

'although we are permanent and eternal, somehow or other we have become attracted to nonpermanent things. but the mind can be easily trained if it is simply fixed on krsna. just as a fort is safe when defended by a great general, if krsna is placed in the fort of the mind, there will be no possibility of the enemy's entering...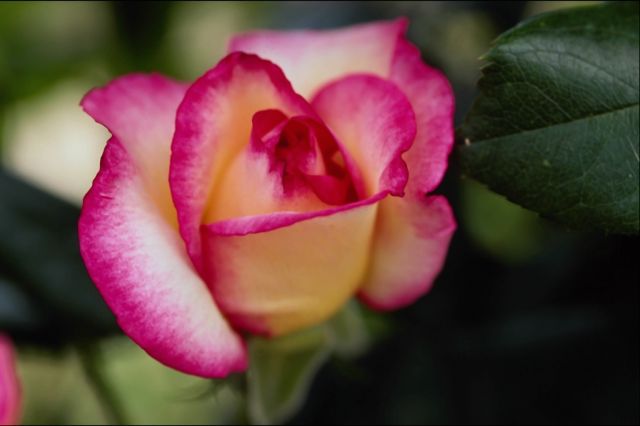 ---
RASPBERRIES 'GO ALL THE WAY' '72

I never knew how complete love could be 'Til she kissed me and said

Baby, please, go all the way It feels so right (feels so right) Being with you here tonight Please, go all the way Just hold me close (hold me close) Don't ever let me go

I couldn't say what I wanted to say 'Til she whispered, I love you

So please, go all the way It feels so right (feels so right) Being with you here tonight Please, go all the way Just hold me close (hold me close) Don't ever let me go

Before her love I was cruel and mean I had a hole in the place Where my heart should have been

But now I've changed And it feels so strange I come alive when she does All those things to me

And she says (come on) Come on (come on) Come on (come on) Come on (come on)

I need ya (come on) I love ya (come on) I need ya (come on) Oh, oh, baby

Please, go all the way It feels so right (feels so right) Being with you here tonight Please, go all the way Just hold me close (hold me close) Don't ever let me go no

Go on baby
---

70s invasion SPECIAL GLITTER SECTION ~
hello gang , this section was started on june 17th 2000, to provide more special info on glitter stars like ; HELLO, JOOK, JET, MILK and COOKIES, ALAN MERRILL and ARROWS, ALVIN STARDUST, and more obscure bands of the 70's, including some dutch Glam bands.......
***************************************************
HELLO
- Keeps Us Off The Streets Lp '76
Side 1
Teenage Revolution ...* Keeps Us Off The Streets ! She Knows * Carol * Then She Kissed Me ! Tell Him !! '74
Side 2
New York Groove * * '75 Let's Spend The Night Together * Shakin' All Over ! Hold Me.... Another School Day * Star Studded Sham * *
One of the GREATEST rock lp's of the 70's was released by HELLO in '76...the lp begins with 'teenage revolution', kinda futuristic sound, with a solid beat, the next song the title track is a lot better, a futuristic shuffle, complete with accompanying harmonica and great vocals !...great cover of the CHUCK BERRY song 'carol', and wailing version of 'THEN SHE KISSED ME' complete with strong glam guitar... and side 1 ends with one of HELLO's best ...'TELL HIM', a solid teen glitter stomp !
side 2 begins with one of our favorites 'N.Y. GROOVE'...a great period song...followed by covers of the STONES 'let's spend the night together', and 'SHAKIN' ALL OVER' ! ( the original was done by JOHNNY KIDD and the PIRATES)...'another school day' is a campy sort of number, and the lp closes with a bicentennial song 'STAR STUDDED SHAM' ...another great one...this lp is chock full of should-have-been HITS...those who have heard their music have wondered why they were not bigger than they are,
allthough known to fans in europe, they have ammassed a cult following and have many other GREAT songs, however they are known to very few in the u.s.... but we love their music...and if you like the sounds of T.REX, SWEET, MUD, STONES, RAMONES, etc. then you'll love HELLO...........more later...
the band released another lp issued only in japan called 'shine on silver light', and a 3rd lp released only in germany... the members were; BOB BRADBURY - guitar, lead vocals,.....KEITH MARSHALL - guitar,vocals VIC FAULKNER - bass.....JEFF ALLEN - drums, vocals.....
Allen was the brother of CHRIS CROSS from ULTRAVOX....he released a single called 'local boy makes good',
and 'horrorscope/hypnotic rythm' and
'goodtimes' w/ 'horrorscope'.....we have 'goodtimes', and it's a swell glam pop tune along the lines of BARRY BLUE ...features great keyboard work...*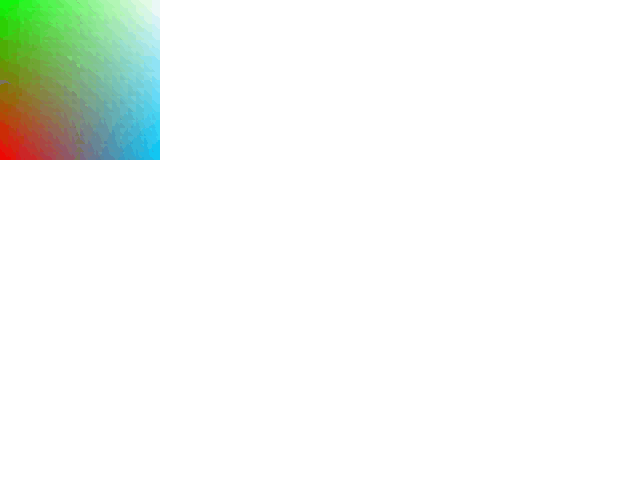 *
lyrics for one of the 70's best songs
HELLO's 'NEW YORK GROOVE' '75
Many years since I was here, on the street I was passin' my time away To the left and to the right, buildings towering tothe sky It's outta sight in the dead of night Here I am, and in this city, with a fistful of dollars And baby, you'd better believe Chorus: I'm back, back in the New York Groove I'm back, back in the New York Groove I'm back, back in the New York Groove
Back in the New York Groove, in the New York Groove In the back of my Cadillac A wicked lady, sittin' by my side, sayin' 'Where arewe?'
Stop at Third and Forty-three, exit to the night It's gonna be ecstacy, this place was meant for me Feels so good tonight, who cares about tomorrow So baby, you'd better believe
chorus - I'm back, back in the New York Groove (repeats out)
...our friend from Germany sent in this track listing of a HELLO video compilation she got, says they are GREAT !
1. Bend me, shape me 2. Then she kissed me 3. Let's spend the night together 4. NY Groove
5. Star Studded Sham 6. Love Stealer 7. NY Groove
she says in the film 'SIDE by SIDE', they sing 'BEND ME SHAPE ME'.....also in the compilation video 'GLAM ROCK 3', they include their staple 'N.Y. GROOVE' amongst songs by SWEET, SAILOR, etc.......
as of the summer '04 we received this fantastic film, see our reviews in our Gateway 3, and some obscure cd and video reviews on our page 14....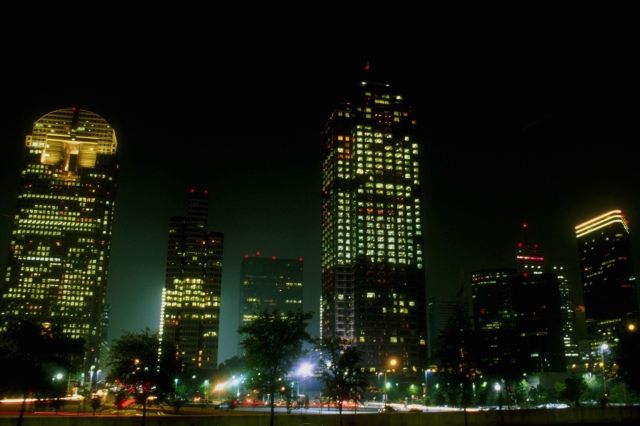 ---
here is a track listing and review for member KEITH MARSHALL's lp...
Keith Marshall lp 'tonight we dance' '79-87,
1 only crying '81 2 let me rock you '81 3 remember me '79 4 crimnson and clover '80 5 it's over '79
6 a night in the forest '87 7 she rocks '87 8 she'll be gone '87 9 the bitterest taste '84
SIDE 2
10 tonight we dance '87 11 DEAN ! 81' 12 since i lost my baby '83 13 silver and diamonds '81 14 love is dead
15 dear john '80 16 i think i'm in love '82 17 light years '82 18 deine tranen (german version of only crying !)
after HELLO broke up in '79 due to the everchanging musical climate with punk and new wave taking over, KEITH had some big success in england and especially in germany from his great singles...'REMEMBER ME' and 'IT'S OVER' both from '79 have that similiar irresitable beat that is very remeniscient of HELLO, with great harmonies added by a female singer...GREAT version of TOMMY JAMES','CRIMSON and CLOVER'
in '80, he adapted well with the new wave with these songs, and would continue with another good tune 'ONLY CRYING' in '81, very good pop song that one with ocean waves in the song, and 'LET ME ROCK YOU' with it's laid back beat was another GOOD one...allthough 'night in the forest' sounds like the average bland music that many classic rock artists put out in the mid 80's...
'SHE ROCKS' '87, has a good rock beat and sounds a lot like the old ALVIN STARDUST songs' yea she rocks, she rocks, my baby loves to rock'...the other tunes from the mid 80's are decent, but his best song we've ever heard would have to be the sci-fi rocker 'DEAN' with a swirling synth sound, where you can hear him fight his way out of a musical corner...EXCELLENT tune...
'love is dead' is more experimental pop-rock, kinda low key with keyboards..... as for the rest of the songs on side 2 , 'DEAR JOHN', and 'LIGHT YEARS' a song about space travel are the standouts.......:).... 'DEAR JOHN ' has his girlfriend providing EXCELLENT backup vocals sounding very sweet and supportive, and 'LIGHT YEARS' is the kinda music one listens to late at night after watching a sci-fi classic movie.....unfortunately we do not have the german version of only crying, but maybe one day..........:)
...if you like HELLO, then we would highly recommend the music of KEITH MARSHALL... ( thank u tina for the music) :) member JEFF ALLEN had a good hit with the campy 'GOOD TIMES'...wouldn't it be great if all the original members would get together for a reunion sometime in the future ? some of our friends have stated that the current band calling themselves Hello, has only Bob Bradbury as an original member, and is not the same, well we give them points for trying, but it really would be great for the original band to tour ....
---
---

JOOK
**********
( more of Bomp article from '78 has been added )
the superb mod glitter band, they were together from roughly oct. '71 to may '74 there is a large section on page 1 of the 70s invasion, here we feature their discography, and related info..., and in our gateways you can find photos of the band and Trevor White as well.........recent reviews of their long awaited cd 'DIFFERENT CLASS' were reviewed on Nov 26th '05 in our Gateway 4, Jook gallery 4 :) ............
45s:
Alright With Me/Do What You Can 10-72 Shame/City And Suburban Blues 3-73 Oo Oo Rudi/Jook's On You 7-73 King Capp/Rumble 11-73 Bish Bash Bosh/Crazy Kids !!!!!!!!! 4-74
Watch Your Step/La La Girl/Aggravation Place/Everything I Do - recorded '74, released '78
TREVOR WHITE - crazy kids/ movin' in the right direction 1-76
unreleased - 'doll', 'thats fine', 'cooch'.......
JOOK were managed by the J-J team, JOHN HEWLETTE of JOHN's CHILDREN (see page 2), and JOSEPH FLUERY...
JOOK were managed by JOHN HEWLETTE, he formerly of JOHN's CHILDREN, he introduced guitarist TREVOR WHITE to singer IAN KIMMETT, TREVOR was an ex-member of the A-JAES, a 60's BEACH BOYS-type band based in the u.k., the 2 took a vacation to jedburgh scotland, there they met bassist IAN HAMPTON, heading back to london they met drummer CHRIS TOWNSON, he too formerly of JOHN's CHILDREN,......HEWLETT got their name from GENE CHANDLER's book 'JOOK, DUKE of EARL.......'
excert from BOMP magazine circa mar '78 on JOOK:
- THE JOHN HEWLETTE STORY -
says joseph -
'i went to a jook recording session. i thought they were all real skinheads, because everyone had real short cropped hair and straight legged jeans. little did i know WHAT WAS LURKING AROUND THE CORNER. after a stint working for JONATHAN KING's UK RECORDS in n.y. , joseph was invited to come to london to run the fan club. he ended up getting heavily involved in the group's management as well, and becoming a sort of partner to john. eventually this led to a production company 'j-j'.'
( more from this article )
After the breakup of John's Children, Hewlett went to work for Apple in the publishing division. Then, when Apple started falling apart, he went into management with Gallagher & Lyle and later McGuiness Flint. He soon lost interest working with all these singer songwriters and it wasn't really the sort of music he liked.
So Jook was a conscious attempt to get back to what he really wanted.
And that's what Jook was about: a 70's John's Children, complete with futuristic Mod clothes. They made 5 45's in a year, powerful records with Slade-like production, teen rebellion lyrics and Townshend-styled guitar.
Some of the songs were great, from the debut "Alright With Me" to the tremendous flip side of their last single "Crazy Kids" (later remade by Trevor White, both versions are among the all-time classic teenage anthems).
As it was, the records were relative flops, and White left with lan Hampton to join the Sparks Propaganda band after Martin Gordon (Radio Stars was fired. Gordon in turn got together with Peter Oxendale, Sparks session key-boardist, and formed Jet with Andy Ellison, Chris Townson and David O'List from the Nice.
A few years later, John Hewlett with Joseph Fleury made a production company "J-J", the first "J-J" releases were Milk 'n' Cookies, Earle Mankey (former Sparks and famous producer), the Mumps (led by Kristian Hoffman who would record an Earle Mankey produced duet with Russell Mael in 2002) and a 4-song Jook EP of unreleased stuff.
'ALLRIGHT WITH ME/DO WHAT YOU CAN' ' 72
....JOOK's VERY FIRST SINGLE is the closest the band got to the STONES sound...the first song is a sure fire smash that should have been a hit, with an excellent STONES -type guitar riff, this one is more hard rock than say glam, that sound would develop more on their next singles...and the b side is excellent as well, an acoustic guitar is prominent here.....this single and B side HIGHLY RECOMMENDED.....see the homepage and our gateway 4 (Jook gallery 4 )for more info on JOOK.....lyrics for these coming soon, the 2nd JOOK single and b side are these 2 here;
'SHAME'/ CITY and SUBURBAN BLUES' '73
....on the 2nd single from JOOK, the band nails the song into the ground !, slight rockabilly feel in the vocal approach, rock bottom sound, with excellent guitar as always....the riff at the end should be familiar to old rock fans.....the b side 'CITY and SUBURBAN BLUES', is a GREAT song with the old-time-crunch rock sound....sounds like SLADE a lot, look at these lyrics; 'oh take me out to the country, i'm out of touch with the city ways', and 'i'm just a country boy in the city, i got the city and suburban blues' !.....the a side is a cover as is the b side, the b side was written by GALLAGHER and LYLE, 2 musicians who also had a single produced by IAN KIMMETT, see the bottom of page 14 for info on tbhat one, plus our gateway 4 for a RARE picture of this single
SHARPIES
you can find info on the Sharpie scene in australia that was active during the glam era and the mid 70s leading up to punk, most Sharpies could be identified with short hair and straight leg jeans, some of the gals copied the guys fashion sense too, members of this scene were into u.k. glam rock and australian rock of the time also, the movement spread around a little, seek out a rare 45 by KUNY who released an amzing single in '73 thats sounds somewhat like JOOK allthough we think she was from holland, same producer as LEMMING who were a horror glam act of the early 70s, see our Gateway 8 for a rare photo and review of KUNY with short cropped hair, also check out one of the anthems of the Sharpies by DADDY COOL, at youtube you can watch a great performance of their tune 'Eagle Rock' complete with audience members dancing it up in their fashionable threads of the time......see this link here at the Concert for Bangladesh in australia 1975
https://www.youtube.com/user/DenimDisco#p/f/12/E7hTasc-vD4
---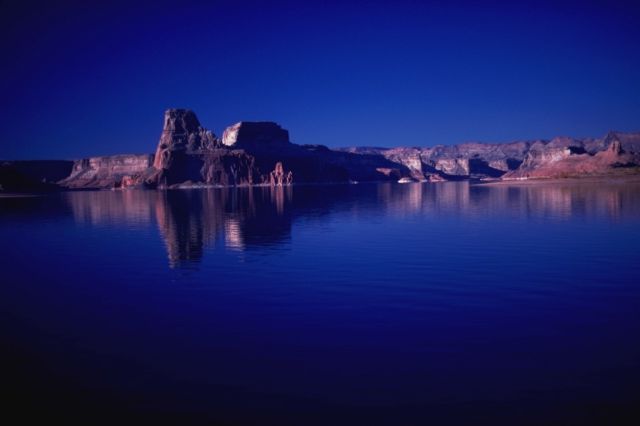 MILK AND COOKIES - section 2
there is out now as of late Jan '06 an archived live set by this band at CBGB's, see our downloads 2 section to listen, u can hear some of the songs like 'Girls in Gangs', Rivets' and others as is mentioned below in the writeup sent in yrs ago....:)
************************* ********************
- excert from BOMP magazine mar. '78 -
'the first real 'j-j' production was the fledging n.y. teenybop band MILK and COOKIES. IAN NORTH, the band's songwriter and guitarist had sent joseph a demo tape, and later when SPARKS, needed a replacement guitarist, joseph rang him up. we ended up being more interested in his band than of taking him out of it.
they had TEEN APPEAL, and really good songs. only the original bass player wasn't that strong so we brought in SAL MAIDA, a long-time friend who had worked with ROXY MUSIC on the road. John got MUFF WINWOOD at island interested so they came to london to cut a 45 ,and album.
a complete image campaign was planned , posters, ads, radio and tv appearances were planned, the whole package. unfortunately island took a close look and decided they didn't want to be in the bubblegum business. chris blackwell would much rather had seen stevie winwood in the charts, and something like milk and cookies really appalled him.
AND THIS WAS THE FIRST YOUNG N.Y. BAND IN '74, SO NOBODY WAS PREPARED FOR ANY OF IT.
the lp was shelved, until '76 when island dutifully trotted it out as a token 'new wave' catalog item......and yes JIMMY DESTRI of BLONDIE played in the band for a short time before being replaced.......
IAN NORTH would later jion MARTIN GORDON and ANDY ELLISON of RADIO STARS, then later go onto a band called IAN NORTH's RADIO in the late 70's, u can see a 45 pict. on our galleries....
MILK and COOKIES lp '74
1 dee dee your stuck on a star * 2 little lost and innocent 3 6 guns 4 we go on dancing 5 rabbits make love 6 not enough girls in the world
-side 2-
7 chance to play 8 the last letter 9 just a kid 10 ready steady 11 nots 12 broken melody
unreleased - tinkertoy tomorrow:typically teenage/ buy this record.......
see our reviews of this lp on page 4 of the 70s invasion, a friend sent in this about their lp photos -
That Milk'n'Cookies photo is a press shot which was used in ads. The cover of the album is from the same session - and has them sitting on a bench in a gym with the cheerleader's legs in the foreground. The back sleeve has individual photos of each band member. The innner sleeve has them with the cheerleader again - and on the other side has the song lyrics,individual photos and a shot in a diner with girls sitting on the next table.
IAN NORTH's RADIO aka NEO.
from MILK and COOKIES IAN NORTH released some songs on vinyl in '79 i believe, we used to have one called 'only love is left alive', can be classified as late 70's synth pop, and a good tune at that ! ....this song was also a video and was broadcast on mtv in the early days,
the following writeup was sent to us by a personal friend's of IAN NORTH....
---
NEO
'Neo began life as Ian's Radio. Sparks manager John Hewlett brought Milk'n'Cookies mainman Ian North over from New York when the Milk'n'Cookies album failed to do as well as expected. Hewlett proposed that former Sparks bassist Martin Gordon be enlisted, along with Robin Simon on guitar, formerly with Ultravox, and Robin's brother Paul on drums. Andy Ellison came down one day to sing, but Ian North got cold feet about it and that idea went no further. The band did a few demos (Girls In Gangs, Rivets, Model's World) and played at least one gig, at the Nashville Rooms inLondon, supporting Ultravox.
Andy and Martin were meanwhile touting their recordings around; in the middle of Ian's Radio rehearsals Chiswick Records offered to release one song (Dirty Pictures), and the record company selected the name Radio Stars from a list that Andy and Martin had left with them. Ian was rather disgruntled, and in pique changed his band's name to Neo. He was further disgruntled when Radio Stars pinched Paul Simon for their first recording. It didn't work out musically though, so he returned to the Neo fold. Ian North was last heard of running a studio in New York in the early eighties'.
- john 'cat's eyes' cunningham
NEO LP track listing and members -
1.If You Gotta Go 2.She Kills Me 3.Don't Dance 4.Heart 5.Tran-sister 6.Heaven On Earth 7.The Robots// 8.No Sound From 25 9.Hollywood Babylon 10.Girls In Gangs 11.Texas Modern 12.Kamikazev
-Ian North (ex.Milk'n' Cookies) g-Robin Simon (Ultravox) b-George Dyner d-Paul Simon
'trans-sister' was the first single, listen to a sound sample on this site
http://www.beatbehindthedykes.com/
u can find some more info and pictures on IAN NORTH here -
http://www.k-os.biz/~yasu/ultravox/disco/IanNorth
also see our gateway for a picture *
---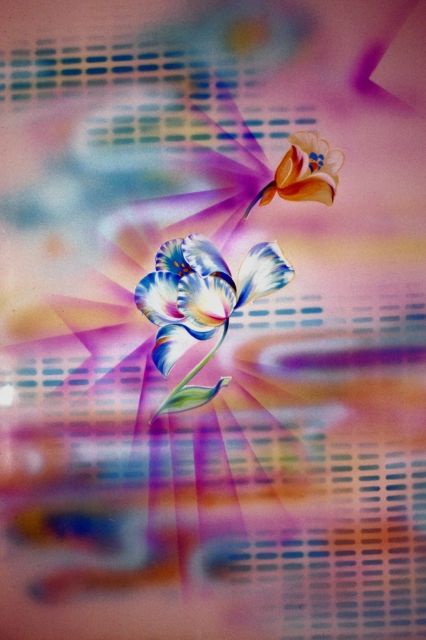 ---
JET
'my ability will set u free', 'listen to what i'm saying, why don't u start your praying, start here, start here'.........are some lyrics from the beginningof the song 'START HERE' from JET's lp which was released in april of '75........in the chorus u can hear 3-d vocal effects this glitterrock band were comprised of the rhythm section from SPARKS finest hour -MARTIN GORDON, and PETER OXENDALE, from JOHN's CHILDREN - ANDY ELLISON, from JOOK - CHRIS TOWNSON and DAVEY O'LIST from the NICE,
the lp is the closest music to SPARKS we've ever heard, but this band had their own sound, some songs have a pre-new wave sound, think early ULTRAVOX ( maybe a little ), and also the TUBES (WHITE PUNKS ON DOPE), ROXY music too,....'nothing to do with us' is another gem on this record as is 'FAX-N-INFO' , definitely POWER-POP with it's razor-sharp guitar attack !
'DIAMONDS ARE A GIRL'S BEST FRIEND' has unique vocal and piano, very tongue-in-cheek glam, whereas 'WHANGDEPOOTENAWAH', sounds completely NUTS !, GREAT ONE, the instruments all sound like they are going in different directions, this is the kind of lunacy that led up to the RADIO STARS campy punk tune 'NERVOUS WRECK' ! .......theclosing 'COVER GIRL' is a pre-PUNK tune about a fashion model,love the bass here......
'BRIAN DAMAGE'
( note the spelling) this GREAT glitterrock number is dominated by keyboard work, and glam guitar, while ELLISON sings in the 3-D musical style with echoes that is consistent throughout the lp......'SONG FOR HYMN'...... a minute of a slow groove building up then the song slowly ends as ELLISON asks the listener if they will like the sound,...............
'MY RIVER'.......EXCELLENT SONG, as good as 'COVER GIRL', it begins with a very slow piano, then slowly builds up a crescendo into a gallup with electric guitars on full power , followed with drums, bass, etc. all booming, then taken down towards the end to a good time piano beat (think 'L.A. WOMAN' by the DOORS), but that kinda beat in a glam song..., where ANDY ELLISON sings -
lyrics to JET's - 'MY RIVER' '75
The water moves on so transient like many people I have known. I have some in mind that will always be my own. Are they the same as they to me? .
But will their love just grow? The answer is, as always is, that I just don't know. I wonder as I sit among such warmth - will they remember as I know I shall?
The reflections of things we've done... when I return, things could be different. Our love will grow, my river just flow and flow as water and stones below. Yes, our love must grow.
.........'MY RIVER' can go down as one of the best of '75,
____________________________________________________
JET 2001
yes they regrouped as JOHN'S ADULTS, we have a couple of live songs from them,on 'NOTHING to do WITH US' they not only match the original sound of '75, but update it with some somewhat cynical bantering at the end, and on 'CRAZY KIDS', TREVOR WHITE takes his starring role, in one of the 70's greatest songs ever ! he announces at the beginning that he never sung the song live, which makes sense since it was JOOK's b side of 'BISH, BASH, BOSH' their last official release ( see the homepage for this review), anyways the band do a pretty good version of this glitterrock classic.....see MARTIN GORDON's site to order this cd...
.....GORDON and ELLISON would form the RADIO STARS , and released a GREAT punk lp in '77, (see page 6)
lyrics to 'COVER GIRL'
'COVER GIRL' '75
Words and Music by Martin Gordon
You've seen the cover girl she's looking kinda cutie Initial reaction is oh, what a beauty in her way She look. ..so brave. ... NORMA SHADYI've seen the cover girl for sale at the newstalls I'm appalled at what I see, they're no good for youor you or me No no. ..No good. ..
I find the cover girl so different from the othergirls Chorus Cover girl, you can take me any time I'll do anything for that vacant smile and it's done, and it's done and it's oh no, no, no I have admired you now for quite sometime alone in the privacy of my own home, my residence Alone. ..My home. ...
Cover girl, etc. ..I really would throw my wife away It seems that you are my lifelong dream Although you find it hard to see that's real superiority, Though all those other men, they covet you
and view your charms, I am sure that it 's me that you want in your arms tonight I'm right, .For you..NORMA SHADY, But now its gone on for far too long My conscience tells me, that it's really quite wrong to act this way Too bad. ..So sad. .
..I find the cover girl so different from the othergirls Cover girl you can take me any time,1'11 do anything for that vacant smile You're really getting to this heart of mine We're gonna be together now for quite a while I think your greatest asset is your vacant smile
You look as sweet as sugar almost Tate & Lyle Pay homage at your front door, to you all heil I'm sure that all my friends would like you, everyone A mistress of disguise, but you're deceiving none BOOPBOOP
MARTIN GORDON - GREAT site - http://www.geocities.com/martinjjgordon/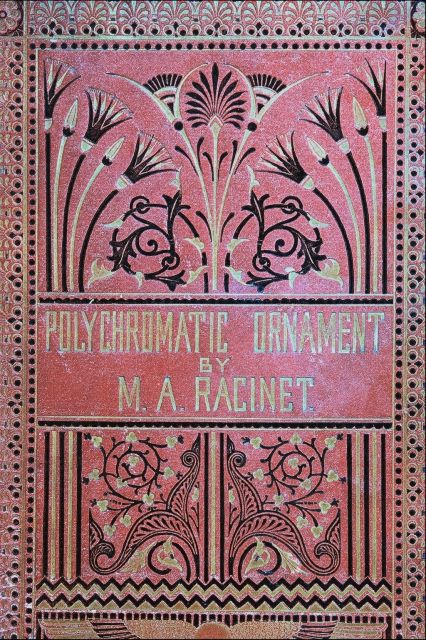 ---
---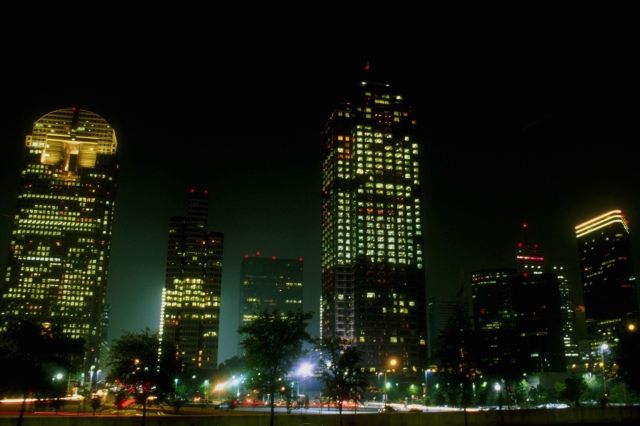 ...*...*...ALVIN STARDUST..*...*....*
Here are the tracklistings to the first 2 Alvin Stardust Albums:
Alvin Stardust - The Untouchable Lp '74
Side 1
My Coo Ca Choo ! Be My Judy The Bump My Sweet Deutche Friend ** Jealous Mind * * Dreambreaker
Side 2
I'm In Love Again High Fever * Dressed In Black You're My Everything Guitar Star ! *
Alvin Stardust - s/t Lp '74
Side 1
Red Dress ! Heartbeat ! Just Love Me Baby Where She's Gone * You, You, You *
Side 2
Chilli Willi * Jump Down! Shake On Little Roller * Tell Me Why * First Train Out * Blind Fool **

the first lp kicks off with 'COO CA CHOO' one of alvin's biggest hits, a glitter rocker, with a very electric sound, 'be my judy' ...listen and you can the a pogo bouncing, 'MY SWEET DUETSCHE FRIEND' one of the best tracks, a slow song with harmonica, and a couple of verses in german ,.....'JEALOUS MIND' was another big hit for alvin, and he combines a great ELVIS PRESLEY sound grafted onto a 70's glam rock song, great keyboards !......'high fever' a song about what his girl gives to him,
but 'dressed in black' is the lp's overblown camp number, and on the finale 'GUITAR STAR' alvin changes the style completely, this song sounds like it pairs electric and acoustic gutars together to create a GREAT sparse electrical sound, alvin sings 'thats what i call finger lickin'....this song is the closest he comes in style to the STARDUST COWBOY * (see page 2) our friend did not have the song 'you are my everything'.......
on the next lp, alvin matches the first both in style and song...'RED DRESS' was one of his BIGGEST hits, and sounds like a huge sci-fi vacuum accompanying the glitter beat ! 'HEARTBEAT' is a superb electrical rocker as well...'where she's gone' alvin croons like BUDDY HOLLY , and 'you, you, you' was another hit for alvin in a fifties rock style......'CHILLI WILLIE' is a bit overblown and was also covered by ALVIN's HEARTBEATS, ( see page 4)....''EVERBODY's TRUCKIN CROSS THE USA, THERE's A CRAZY ROCKER AND HE's HERE TO STAY'..... and 'JUMP DOWN' is a standout number with lots of energy !
'tell me why' is another BUDDY HOLLY-type number, and 'FIRST TRAIN OUT' he goes in a completely different direction, acoustic guitar , harmonica, and a whistle, sound like a little train, this is an unlikely song to be found on a 70's glitterrock lp, and the closing 'BLIND FOOL' is the icing on the cake, a lament about a fool in love, with a whole chorus of singers backing him up ...these 2 lp's from '74 are superb electric glitter lp's , we highly recommend them, in '75 he released an EXCELLENT glitter single called 'SWEET CHEATIN RITA', this one has his trademark sound, keyboards, electric guitar, handclaps, all combine to GREAT effect !........recently got another song of his from a cd called 'Glam Rock Stars cd 2' ( german release, received by us in Dec '04) he performs a SUPER cover of JERRY LEE LEWIS' 'GREAT BALLS of FIRE', with electric synths and rock guitar he makes the song all his own, it's a real standout, simply amazing !.......we know that he had another lp in '75, and a comeback lp in '84,
NOTE: this section and review was made long before thee ALVIN STARDUST site came about in 2002....
---
WILLIAM SHAKESPEARE
we recieved 3 songs of this pop singer in sept '03, our reviews are after the article......there's a reason why some of these pop stars are long forgotten you know.......below is a writeup someone sent in the year 2000 to us....
from australia Shakespeare jumped on the glitter bandwagon in a kind of ALVIN STARDUST-BARRY BLUE-GARY GLITTER style, he wore miedieval costumes, and he had an lp called 'CAN'T STOP MYSELF FROM LOVING YOU' '74, which produced a couple of small hits, which have been produced by GEORGE and VANDA YOUNG from the EASYBEATS.....apparently stardom got to him, he went a nuts and apparently ended up in a mental institution........well this is what we were told however another source had this to say -
He left the Albert label in 1977, and by the middle of 1979 he was back working the Sydney clubs, this time as Billy Shake. Shakespeare's career was -temporarily revived in 1990 when listeners of -Melbourne radio station 3MMM voted `My Little Angel' as the daggiest song of its generation. Around the same time, Melbourne covers band The Melody Lords were including the song in their repertoire of kitsch, 1970s glam classics. Shakespeare began headlining Dag Nights on the nostalgia circuit, and he wore his `Top Dag' appellation like a badge of honour.
his real name is JOHN CAVE..........he was also known in some circles in europe as BILLY SHAKE, in the 60s he was in a garage band called the AMAZONS, whom had at least 1 single in '66, for more info, and info on AUSTRALIAN 70's stars such as the TED MULRY GANG, and JOHN PAULYOUNG go to http://members.ozemail.com.au/~tabbler/Pi cBk/AlbPPicM.html
also see this link
http://www.albertmusic.co.uk/aboutpagefour.htm
WILLIAM SHAKESPEARE's SINGLES
1 Can't Stop Myself From Loving You/Goodby Tomorrow,Hello Today '74
2 My Little Angel/Feeling Alright '74 3 Just The Way You Are/On Saturday Night '75
are there more ?
our reviews ; we recieved the 3 singles above, at first thought they sounded like the cheesiest put on of the glam era, just product and very hollow, after repeated listenings they sounded WORSE, perhaps these songs could make it onto a 70s bad pop music comp somewhere, afterall many people like bad 70s pop, us included....however not this,
'I CAN'T STOP MYSELF FROM LOVIN U'
at the first oh 30 seconds or so of this song it sounds like pleasant pop.... 'NOW WHEN WE BROKE UP GIRL I REALLY DIDN'T MIND, A LOVE SURELY WOULDN'T BE REALLY HARD TO FIND, NOW I SEE MYSELF A LOVE THAT LIES WITHIN'......then comes a bad bad imiatation of BARRY BLUE and a chorus that goes 'i can't stop myself from lovin' u'.......if he would have sung it like the beginning it would have been good, otherwise it's easy to see why guys like him were quickly forgotten....
'MY LITTLE ANGEL'
'IT WAS ON A COLD DEC AFTERNOON, DOESN'T SEEM THAT LONG AGO, I WAS SITTIN ON MY FEET BY THE OLD FIREPLACE'.....what did it take all of 5 minutes to write these lyrics by some producer looking to make a quick buck ?.....the worst aspects of ALVIN STARDUST are imiatated here and badly at that........
'JUST THE WAY U ARE'
'I LIKE THE WAY U TALK, I LIKE THE WAY U WIGGLE WHEN U WALK'......this sounds like lyrics written by some simpleton who won a pop contest for worst singer in australia for that year, complete with lousy horns with players who sound like they had one too many martinis after they watched Lawrence Welk.....we can only hope the b sides and the rest of the lp was better than this....
---
*********************************************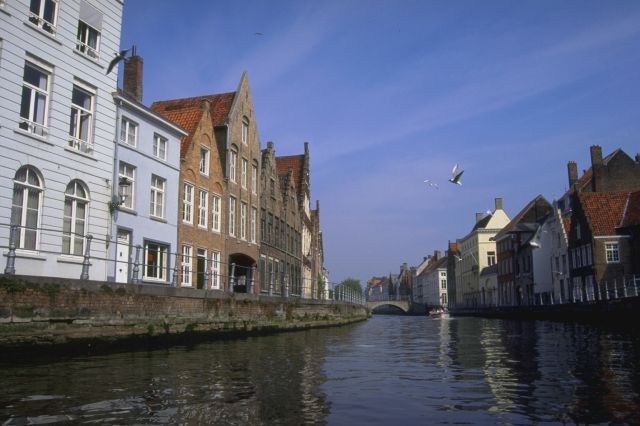 .......once upon a time.........*
ARROWS, VODKA COLLINS, and ALAN MERRILL
************************************
We have reviewed the ARROWS singles on page 4, here we will review the lp of '76 'FIRST HIT'
the lp begins with the GREAT ballad 'ONCE UPON A TIME'...GREAT vocals surround a tale of regret in telling his girlfriend of an affair and telling her perhaps there love is over, but that she was the best girlfriend he ever had....definitely one OF THE BEST SONGS FROM '76 !..., the title track , a decent number follows, 'THANKS' is one of the lp's BEST numbers, EXCELLENT MUSICIANSHIP HERE, it's a spiritual song, a pure rock number where they give praise to God above, the band jions in and again the vocals here EXCELL.......'what comes between us' is good also but it sounds like they plagiarized part of the song from a live version of the STONES 'lady jane', and side 1 ends with the SUPERB 'BOOGIEST BAND N TOWN !...perhaps their best number which was a cover of a single by SLIK ( see above ), there version is much better, a GREAT glam rock number that will have u dancin'....
side 2 begins with the rocker 'DON'T WORRY ABOUT LOVE', ...another song 'feelin this way' rocks out too,both of these are glam rockers and GOOD ones at that, but the rest of the lp is mostly an adventure into slow songs, like the lovely 'LOVE CHILD' with lyrics like 'it's a long way from new england to the beach at malibu'...the lp close with 'gotta be near you' a reassuring lp track, while not as good as HELLO'S debut LP of the same year, the ARROWS proved themselves to be professional musicians, but start with the singles and b-sides if you can cause thats where they really shine *
selected lyrics from the excellent song-
'THANKS'
'GIVE THANKS FOR THE SUN UP IN THE SKY, FOR THE CORN THATS GROWING HIGH, FOR THE CHILD THAT DIDN'T DIE, GIVE THANKS FOR THE CROSS AND FOR THE FARM, FOR THE STRENGTH IN MY RIGHT ARM , THANKS FOR A GIRL JUST LIKE YOU'....
**************************************************
Arrows vocalist ALAN MERRILL gave his approval of our site in the year 2000 ( see old guestbook) he released an lp in 71, and was in a band before arrows called VODKA COLLINS... where he recorded an lp in japan with japanese musicians! we had a review of that lp in this spot here for years, we have moved it to our 'gateway ',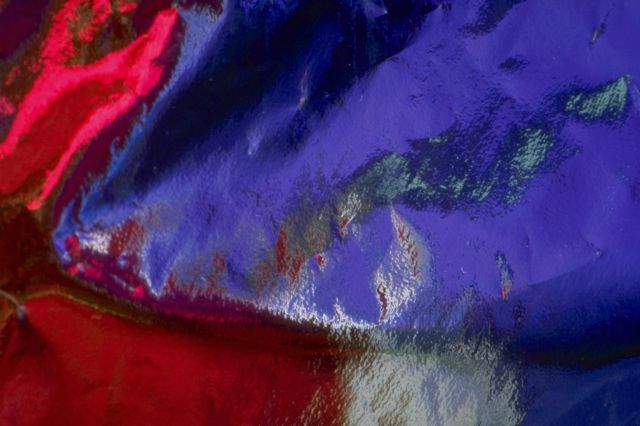 VODKA COLLINS
EXCELLENT lp !! a complete original glam rock lp released in '72, every song ranges from GOOD to GREAT, some lyrics are in japanese, however mostly in english and they mix them together, the band ; ALAN MERRILL, HIROSHI OHGUCHI, and TAKE YOGUCHI were popular in japan in the early 70s, and the lp ranges in sound from T.REX, to BOWIE, to the STONES, BOLAN himself rated the lp highly, u can't get better praise than that, please visit our page on VODKA COLLINS, in our gateway.....
the name was taken from KEITH RICHARD's favorite drink, the lp is called 'TOKYO/NEW YORK'...'72...it's sound is very influenced by T.REX, BOWIE, and the STONES...the lp begins with an organ intro...and then you can hear japanese vocals on the beginning of 'automatic pilot'...a bopper in the style of BOLAN...'BILLY MARS' a hard glam song, super guitar work, has lyrics such as ' i lost my lover to billy mars ' and sounds a LOT like BOWIE and the spiders...'terminal city' is a bit slower, and this one also has a strong BOWIE influenced sound, like the part pronounced 'METROPLOITAN MADNESS' !.... ...allthough most songs are in english 'SANDS OF TIME' with lyrics in japanese is another standout, perhaps the epic of side 1...and that side ends with another BOLAN styled gem called 'PONTIAC PAN', with some fine glam guitars shining *
side 2 is equally as good...'DIAMOND TO DUNGAREES 'has the basic STONES guitar sound...both 'monitor', and 'vacuum girl' sound like songs with a very strong 'ELECTRIC WARRIOR'sound.....and the finale 'SCRATCHIN' is a great closing with electric guitar thrashing against an irrestible beat,hypnotic in parts, the band achieve a perfect plastic sound here ...
the whole lp has very good vocals from ALAN MERRILL , and HIROSHI OHGUCHI, these 2 are the main instrumentalists, while TAKE YOGUCHI does a GREAT job on the bass guitar...well this lp is a must for ARROWS fans , as it was a precursor of sounds to come...and a great lost rock lp of the 70's.....in japan VODKA COLLINS have a large fan base, ...whereas in the states not many people know about this band...
vodka collins have released 3 lp's in the 90's....on the '98 lp 'boy's life' there are some good tunes along the lines of the STONES, especially KEITH RICHARD's solo work, among the highlights are 'passion and emotion' 'foreign prince of tokyo' where he sings that was a long time ago, i was the foreign prince of tokyo'...the best number is a live version of 'knife' with the lyrics, 'and the knife cuts both ways'...the lp suffers from overblown songs.....
MERRILL's 'never pet a burning dog' lp is of session work from 77-'82... a lot of it is routine rock, but there are a few GEMS * 'love express' is an electrical rocker that kicks off the lp, 'n.y. city ' is a nice slow number reminiscing about the last time the singer was in the city, 'freewheeler', is a good song with the lyrics that go 'apricot brandy wine, tastes so fine', and the best number is 'ALWAYS ANOTHER TRAIN', a reassuring rocker which features MICK TAYLOR, of the STONES !
MERRILL was in a band called RUNNER in '78, the lp is completely different from ARROWS and sounds like a bar band who made a BAD lp with a 'dated' sound, this is for completists only, the best songs on the lp is an original called 'dynamite', and 'gone too long' which cover a similiar musical ground as the WHO's 'eminence front'...steady rock grooves...'sooner or later' is ok, 'r-n-r soldiers' is good and is the only song Merrill sings on the lp....
* * * * * * * * * *
ALAN MERRILL himself sent us these writeups on STREAK and the early formation of ARROWS, for a review of STREAK's rare single see page 4 in the latter half.
Streak started in '71 with me and Jake Hooker with John Siomos on drums. It started as a lark. I was on vacation from Japan. We did a quick demo with Siomos. Some songs I wrote.
I went back to Japan, and Jake went to London and got Ben Briarley on bass and David Wesley on drums. Jake got a deal for that lineup based on the tape we had done with Siomos in New York (with me singing!).
The new Streak trio did an album on Decca, never released.
Decca dropped them (Wesley had a serious heroin problem) and they got Paul Varley to replacehim. They got a new deal on Deram, and released "Bang Bang Bullit". A good record, but not a hit.
I was being ripped off in Japan by my management. Jake called me and told me to come to London, that we could easily get a deal. I left Japan a day before my band Vodka Collins were headlining a major glam show at the Budokan, with other acts like Carol, and Sadistic Mika Band.
This was actually how The Arrows started. Early '74-
Paul was still tied up with Ben, so Jake and I rehearsed in London with Terry "Clive" Williams. Paul became available when RAK became interested, and RAK preferred Paul on drums for his "look". Williams looked tough and hard. Paul was more pop looking. Both were really good drummers by the way.
So, six months after I got to London, The Arrows were in the charts with "Touch Too Much".
ANOTHER WRITEUP SENT IN FROM MERRILL -
The Streak A&M single "Gonna have a good time" was credited to (Falsworth-Wesley) but was actually mine as well. I don't know the month. I was busy with Vodka Collins in Japan at that time and had lost touch with Jake simply due to the pressure of my own schedule.
Vodka Collins were working like mad to get to the top of the Japan scene. We did it, and split up at the band's peak. It was a unique glam project in that respect.
Jake got in touch with me in Tokyo in late '73 and proposed that we try to get the old band (Streak) going again. By the way- I had nothing to do creatively wth "Bang Bang Bullit" and "Black Jack Man" the b-side of the Deram version of Streak.
Those were credited to Falsworth-Brierley. Still the band was 2/3rds of the Arrows. The next record all of us would release would be "Touch too much".
---- Note: You can hear the unreleased b-side of 'Gonna Have a Good Time' that Streak never released at the purepopblog site where it's compared to the HEARTBREAKERS with - cement platform boots - , cool song we think so too....
http://purepop1uk.blogspot.com/

AND ANOTHER WRITEUP -
---
I wrote that A&M single with Jake Hooker. It's the same band at the core, as The Arrows. It started with the demo we did that's the last bonus track on "Tawny Tracks". The song "Feel So Good" with John Siomos. The A&M single was- B-side "Be Your Rider" and "Gonna have a good time" in '71. In fact, I had a lot more to do with writing those songs than Jake actually. David Wesley contributed a few new lyrics, but not a lot. I wasn't pissed off about them stealing the credit from me, because it was a flop, but if it had been a hit I would have sued them.

the songs were credited to Jake Falworth (later name changed to Hooker) and David Wesley. Ben Brierley was the bass player who took my spot when I left for Japan. In fact, it was my friend, manager Tony Hall, who got them the deal based on our demos (Jake and I) that we had done in New York. I made the call to Tony when I thought it was workable,

Tony hall begged me to stay in the band, because based on the demo we had done in new York (with Siomos) he got us the deal at A&M. In fact, Tony Hall who got them the deal, was my connection. A friend I had met in Japan when I was on the same bill as his act Arrival.

After I left for Japan and the "Gonna have A Good Time" single flopped, Wesley left, enter Paul Varley.

Streak got major record company advances, and didn't deliver hits. So, now given the history, with Streak and Vodka Collins in the backdrop of The Arrows, you can get a sense of how Mickie Most de-clawed us (as Arrows) in his productions.

So......Streak was actually the early Arrows. Small world huh?

Streak evolution to Arrows-in steps-

Alan Merrill, Jake Falsworth (later Hooker), and John Siomos (demos)

Alan Merrill, Jake Falsworth " ", and David Wesley (rehearsals only)

Ben Brierley, Jake Falsworth " ", and David Wesley (A&M)

Ben Brierley, Jake Falsworth " ", and Paul Varley (Deram)

Alan Merrill, Jake Hooker, and Clive Williams (demos only)

Alan Merrill, Jake Hooker, and Paul Varley (Arrows-Chart hit band-RAK records)

That's the way it went. Ben eventually ended up with The Vibrators.

Siomos to Frampton Comes Alive.

I think Clive played with Dave Edmunds.
---
AND ALAN COMMENTS ON THE BAND - HELLO -
I always liked the band Hello. Good music. I have met Bob, the singer, but I wouldn't say I know him. I understand he's covered a few Arrows songs recently !

I knew the Pistols right at the start. My upstairs neighbor in Notting Hill gate 1975 was Cheryl Newton worked at Malcolm McLaren's 's shop, Sex. She knocked on my door and told me that Malcolm wanted to meet with me to pick my brains about starting a band and what te procedure was. Malcolm invited me (and the other Arrows came along) to one of the Sex Pistols first shows, which was at a strip club in London's Soho.
+ NEW WRITEUP FROM ALAN SENT IN FEB 18th '05, on his days with the SEX PISTOLS, he knew them personally....you can also see this on our JONESY's JUKEBOX page atop our gateway 2, allthough a bit more is here.....
MERRILL - This is documented in the book "England's Dreaming" by John Savage, I mean that The Arrows were there. So many people are skeptical. The truth is always better. It was a tiny place, this strip club. Glen Matlock was on bass. Sid was in the audience, not yet in the band. I always liked him, he was part of Malcolm's entourage. Steve Jones and Paul Cook both played really well, I thought. Solid as a rock, the two of them. I felt that Glen overplayed, and might be trying too hard. Johnny Rotten couldn't sing, but that was the whole point. If you didn't get that screaming nuance, you were lost to the entire concept of what was the Pistols.
70s invasion management - DID U KNOW THAT JONESY HAS BEEN PLAYING A LOT OF YOUR MUSIC LATELY ON THE AIR ; ARROWS, VODKA COLLINS, etc. ?
MERRILL -
I know him from mid 70s London, before the Pistols were famous. That would explain him playing my records. He's a friend.
70s invasion management -
GREAT TO HEAR, HE's ALWAYS TALKING ABOUT INSTRUMENTS HE RIPPED OFF FROM PEOPLE IN THE PAST, AND THESE DAYS THEY LAUGH WHEN HE BRINGS UP THE FACT HE RIPPED THEM OFF YRS AGO......DID HE EVER RIP YOU OFF TOO ? :)
MERILL - No, Steve Jones never ripped me off. He liked me. The Sex Pistols did borrow the riff from Arrows "Touch too much" though. Sid and Steve both liked the Arrows.
I was engaged to a Japanese girl named Yoshiko. There are photos of her on my website in the photo section, Vodka Collins years, early 70s . We didn't have kids but we practiced a whole lot.
I have been married twice. First time time American Indian (Chippewa) model Cathee Dahmen. We had two kids. Cathee passed away a long time ago. I married a second time to someone not in show buiness. We've had one kid. So I have three all together. Two girls and a boy.
70s invasion management - THERE IS A NICE PHOTO OF ALAN and CATHEE with MICK and JERRY on his site take a look....
---
see MERRILL's site from our links page, page 10....
* * * * * * * * *
!.....for a review of ARROWS singles go to the top of page 4, and our new Arrows section page 14.........'gather around for the BOOGIEST BAND IN TOWN'............BOOGIE !!!!
sites on ALAN MERRILL
http://www.alanmerrill.com/
http://60spunk.m78.com/alanmerrill.html

---
CATAPULT

an early 70's glitter band from HOLLAND, who made music similiar to SWEET and MUD, we may be getting some music soon, here is the track listing of a cd from CATAPULT

Hit the big time 74 Let it be true 74 Let your hair hang down 74 Performers prayer 74 Teeny bopper band 74 Nightrake 74

Seven eleven 75 Springtime ballyhoo 75 The stealer 75 Back on the road again 75

Remember september 76 See you back in '86 76 Here we go 76 Run for my wife 76 Accident 74? Midsummer switch 74? White Christmas 74

we were sent 5 of these CATAPULT tunes ; 'TEENY BOPPER BAND' is a GREAT one, the song is alongthe lines of SWEET's 'teenage rampage'...........'stealer' is pretty good, with strong keyboards.... 'see you back in '86' is okay, again the emphasis is with the keyboards...... 'HERE WE GO' is GREAT, pure pop-rock....old styler-n-r ! 'RUN FOR MY WIFE' is a GREAT one as well, hard-drivin' glitter rock, and in the middle comes some campy dialogue, straight out of ROCKYHORROR...........

and in march of 2001 kxlu radio dj (the GERMS drummer) in l.a. played 'LET YOUR HAIR HANG DOWN',and it sounded pretty crazy, like a cross between the sounds of MUD and SWEET.........

our friend says the cd has quite a few more gems,see page 25 for new reviews of CATAPULT.......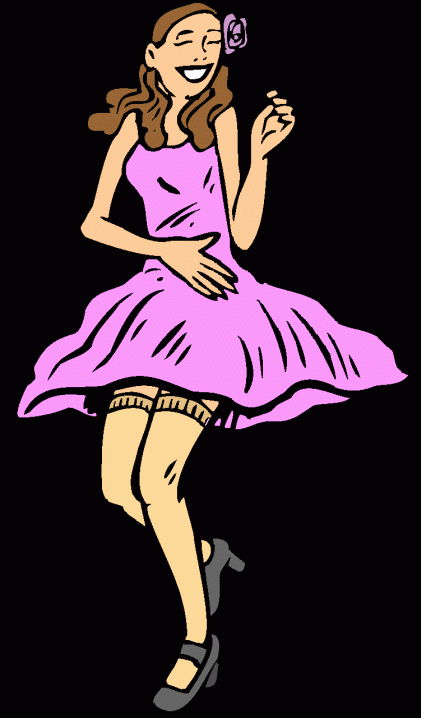 a friend from the T.I.D. sent us this writeup on the DUTCH glitter band .......
- BONNIE ST. CLAIR and UNIT GLORIA -
"Using hands and feet for doing the beat instead of drums this is what makes Bonnie St. Claire and Unit Gloria special. OK, they have drums of course, but the hand clapping and foot stomping is what makes the sound. They were a Dutch band, and Dutch music in the 70's was something special, and their music sure sound Dutch! The first hit under this group name was 'Clap your hands and stamp your feet', and while it became a hit (in late summer 1973), they continued in this tradition for a year. In the background of this song the guys in the bands mumbles very nice, and this also continued on the following records! The group had made records under the name Unit Gloria, but it was when Bonnie entered it got successful. They followed the first single with what we at The Impossible Discographies think is the best one, "Waikiki man", a hit in the autumn/winter 1973.
Listen especially to the guys "Hey"-ing in the choir! The third single was 'Woulez-vous - Yes I do I love you", it was in the same tradition too. There is another song that can be mentioned: 'That's my music', but that one was more into open rock, the stomping was gone, but still it's a good song. On a best-of-album there is perhaps a song or two that's worth listening too. Bonnie has a very sweet voice, and the looks is quite alright, too. I guess she must have broken a lot of teenage boys hearts back then... There is a lot of solo records by Bonnie, released on the Dutch market, all the 80's she recorded, and perhaps even in the early 90's
YES THAT IS OUR FRIEND AT THE IMPOSSIBLE DISCOGRAPHIES OPINIONS OF THIS BAND, THIS WAS POSTED IN THE YEAR 2001, WE HERE AT THE INVASION HAVE RECIEVED THE WONDERFUL MUSIC OF BONNIE ST. CLAIRE AND WE THINK SHE AND UNIT GLORIA MADE A TON OF GREAT MUSIC, SEE HER PAGE ACCESSIBLE FROM OUR HOMEPAGE....
*************************************************
LEMMING
this was another DUTCH band who played in a sort of ALICE COOPER style, allthough not as crazy......here is the discography , they did release music from 77 to the early 80's as well.......
1973 Lucifera/I feel free, 1974 Bangon/No later at all , Father John/Crazy again ,
1975 Queen Jacula/Fun with me, Planet of love !! /Shout ,
LP Lemming
1976 Evelyn/Bangon, Good morning/Take your time, Clown/Gypsy eyes, Rock & roll love/Gypsy eyes, 1977 Red river valley/Surfin' love,
we received 5 songs by LEMMING, and they're GREAT, see our gateway 1 for reviews....
******************************************************* *******************************************************
for more info on these dutch band's go to the nederpop encyclopedia on ALEX GITLIN's site...... accessible on pages 1 and 4.......

and you should read these words from the Vedas
B.gita 3: 27
prakRteH--of material nature; kriyamANAni--being done; guNaiH--by the modes; karmANi--activities; sarvazaH--all kinds of; ahaGkAra-vimUDha--bewildered by false ego; AtmA--the spirit soul; kartA--doer; aham--I; iti--thus; manyate--he thinks.
Two persons, one in KRSNa consciousness and the other in material consciousness, working on the same level, may appear to be working on the same platform, but there is a wide gulf of difference in their respective positions. The person in material consciousness is convinced by false ego that he is the doer of everything. He does not know that the mechanism of the body is produced by material nature, which works under the supervision of the Supreme Lord.
The materialistic person has no knowledge that ultimately he is under the control of KRSNa. The person in false ego takes all credit for doing everything independently, and that is the symptom ofhis nescience. He does not know that this gross and subtle body is the creation of material nature, under the order of the Supreme Personality of Godhead, and as such his bodily and mental activities should be engaged in the service of KRSNa, in KRSNa consciousness.
The ignorant man forgets that the Supreme Personality of Godhead is known as HRSIkeza, or the master of the senses of the material body, for due to his long misuse of the senses in sense gratification, he is factually bewildered by the false ego, which makes him forget his eternal relationship with KRSNa
---
Proverbs : 21:2-3

2 - every way of a man is right in his own eyes, but the lord pondereth the hearts... 3 - to do justice and judgement is more acceptable tothe lord than sacrifice...
---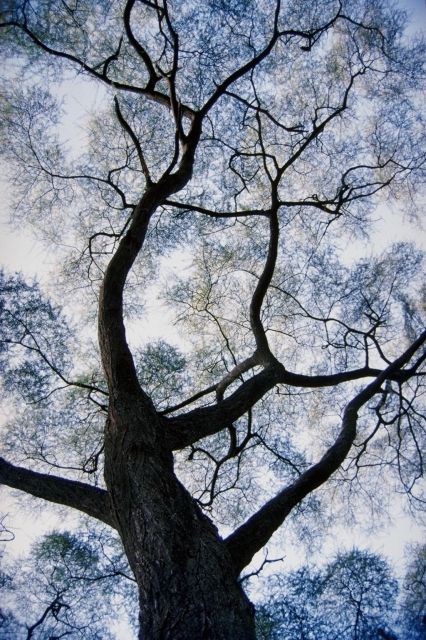 below is the track listing for the SUPERB
MAGNET COMPILATION lp
released in '75, and after each song our friend , a dj in london, gives his critique of the music.......we have reviewed all of these songs on pages 4 and 5......this compilation ranges in styles from glitterrock, to lost pop.........
11-Gee baby-Peter Shelley-Peter Shelley-2.50 Pete Shelley as you are aware was one of the major Magnet songwriters who did his own stuff too best known for his work with Alvin
12-Love me baby-Susan Cadogan-Peter Shelley/Peter Waterman-2.35 Fab Reggae artist 13-Sherry-Adrian Baker & Tonics-Robert Gaudio-2.30 Was a falsetto singer in the Frankie Valli mode, as witnessed by the fact that Bob Gaudio the man behind so many four seasons tracks was the writer
14-Jealous mind-Alvin Stardust-Peter Shelley-2.25 Alvin need I say more, his distinctive black leather gloves were because he dyed his hair black prior to appearing on Top of the Pops, With My Coo Ca Choo and the cheap dye wouldn't come off his hands. So he wore tight gloves with rings over the fingers.
15-Keep on bumpin'-Zig zag-Peter Goalby-3.00 You know about the bump craze,a dance that swept the dance halls of the early to mid 70s.
16-There's a whole lot of loving-Guys & dolls-Arnold/Martin/Morrow-3.00 Guys and Dolls were a band of boys and girls the 70s version of Steps. David Van Day and Teresa Bazar who went on to be part of Dollar were members
17-Earthquake-Zenda Jacks-Peter Shelley-3.01 The wondrous Zenda not her best track by any means but I love it anyway
18-Shang a lang song-Ruby Pearl and The Dreamboats-Peter Shelley/Marty Wilde-2.42 Marty Wilde is the father of Kim Wilde who had some success here and in the States in the 80s. He was a British Rocker who started in the 50s.
21-Hurt so good-Susan Cadogan-Phillip Mitchell-2.59 One of my all time favourite reggae tracks this is the pinnacle for me of 70s female reggae tracks

22-Sweet cheatin' Rita-Alvin Stardust-Roger Greenaway/Geoff Stephens-3.15 Greenaway and Stephens were prolific songwriters who worked with many others Roger Grenaway used to write with Roger Cook who has made a big success for himself writing songs in Nashville.
23-Let's all get together-Guys & dolls-Arnold/Martin/Morrow-2.52 See above on Guys and Dolls although they did become a sort of Cabaret pop band one of the reasons DVD and TB became Dollar
24-Rub my tummy-Zenda Jacks-Peter Shelley/Marty Wilde-2.58 My favourite Zenda track it should have been a hit in the charts and not just on radio 25-Chillie Willie-Alvin's Heartbeats-Peter Shelley-2.42 This was Alvin's young backing band they tried to do a Glitterband with them. On that note 2 writers from the glitterband Rostill/Springate wrote the UK's Eurovision entry this year for Nicki French.....
26-Love me love my dog-Peter Shelley-Peter Shelley/Marty Wilde-2.49 One of Pete's solo hits
27-My coo ca choo-Alvin Stardust-Peter Shelley-2.47 Alvin's first Uk hit love it 28-Come back and love me-Shannon-Peter Shelley/Marty Wilde-3.1 Can't remember this one off the top of my head.
NOTE; 'HECTORS RECORDS' HAS MANY OF THE VALUE OF THE RECORDS LISTED HERE FROM THIS MAGNETIC COMP. AS WELL AS MANY MORE 70'S GLITTER AND POP RECORDS SEE THIS LINK HERE - http://homepage.ntlworld.com/hectors-records/lam-o.html
---

there were quite a few great glitter complilation lps that came out in the era of '74 - '76, one such was the 'BELL UK '75' lp, there were soundtracks such as 'NEVER TOO YOUNG TO ROCK', and 'SIDE BY SIDE', also one for the SUPERSONIC tv show, of which the details and track listing we have provided below -
SUPERSONIC LP - Various Artists. 1975 UK LP on Stallion label (SSM001) based on the brilliant 70s rock/pop programme.
The 20 tracks featured are:
ANDY BOWN Supersonic, PILOT Magic, DRIFTERS Save The Last Dance For Me, DEAN FORD Hey My Love, GARY GLITTER Oh Yes You're Beautiful, SHADOWS Let Me Be The One, HOLLIES He Ain't Heavy, SHOWADDYWADDY Chain Gang, GLITTER BAND Love In The Sun,
OLIVIA NEWTON-JOHN Take Me Home Country Road, BAY CITY ROLLERS - Keep On Dancing, HOLLIES The Air That I Breathe, CLIFF RICHARD Take Me High, BARRY BLUE Hot Shot,
MATAYO Brother, SWEET Action, SON OF A GUN Maison De L'Amour, HELLO Games Up, LINDA LEWIS Remember The Days, SHOWADDYWADDY Hey Mister Christmas.
---
SATURDAY's SCENE

here is some info on Saturday's Scene, and the tracklisting, there is more info on a gallery made on this lp in our Gateway 2, or maybe 1 , not sure, i mean this site has gotten so big we get lost ourselves in it..........

'SATURDAY's SCENE' THE LP WAS RELEASED ON THE PHILLIPS LABEL (PHILLIPS 9299-270) IN 1974 AND IS BASED ON THE SHORT LIVED TV SERIES "SATURDAY SCENE" WHICH FEATURED SALLY JAMES WHO IS BETTER KNOWN FOR HER PART IN THE CULT TV SERIES "TISWAS" APART FROM TRACKS BY SALLY AND LOVE TOGETHER, IT FEATURES INTERVIEWS WITH SOME OF THE TOP NAMED STARS OF THE EARLY 1970'S INCLUDING SHOWADDYWADDY, SWEET, GARY GLITTER, ALVIN STARDUST, AND SPARKS. SO GET OUT THAT GLITTER SUIT AND ENJOY A REAL PIECE OF 1970'S NOSTALGIA. TRACK LISTING

SIDE ONE

1. SALLY JAMES-SINGS ISN'T IT GOOD

2. DAVID CASSIDY INTERVIEW 3. SHOWADDYWADDY INTERVIEW 4. ALVIN STARDUST INTERVIEW

5. LOVE TOGETHER-ROUND EV'RY CORNER

SIDE TWO

1. LOVE TOGETHER-BLACKJACK

2. SPARKS INTERVIEW 3. SWEET INTERVIEW 4. GARY GLITTER INTERVIEW

5. SALLY JAMES-WAKE ME WHEN IT'S OVER

6. ?

SALLY has a good part in the film 'NEVER TOO YOUNG TO ROCK' where she is rescued then dances along to the GLITTER BAND singing 'SHOUT IT OUT' with friends, actually one of the high points in a film of which is only good for the songs sung by the glam bands of the day, otherwise the film is dismal, see our review of it in our gateway 3 along with another u.k. Glam film which is FAR, far better called 'SIDE by SIDE'....
---
ROXY MUSIC 'JUST ANOTHER HIGH' '75
Maybe your heart is aching I wouldn't know, now would I?Maybe your spirit's breaking up I shouldn't care, now should I?Maybe you're thinking of me Well I don't know, now do I?If you only knew how I feel Wish I could die, now don't I?I'm just another crazy guy
Playing at love was another high, Just another high, Couldn't believe in my eyes You drifted into my life, But marriages made in heaven Can they survive in this life? Surely it came as no surprise Love was too hot to handle, Well I really blew my cool and you
You just blew out the candle, Didn't you just try just another high? Didn't you sign as you waved goodbye? Just another high, I'm just another crazy guy Playing at love was another high, Such a crazy highLately it seems so empty here But I suppose I'm alright, Maybe tomorrow's not so clear Still I remember that night, Singing to you like this is, My only way to reach you
Though I'm too proud to say it, Oh how I long too see you Shattered by dreams, by your goodbye, As shattered my goodbye, as filled the sky Desolate am I,Just another crazy guy, Playing at love was another high Such a crazy high, Maybe I should start anew, And maybe I should find someone who Will maybe love me like I love you, Maybe I'm too stuck on you
Maybe I got stuck on you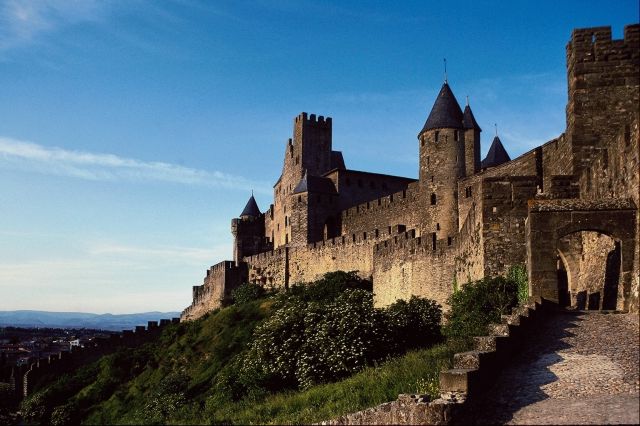 ---
---
---
---
---
* 70's invasion page 5 LINKS *

1 DEE DEE's 70's lost and found

people write in looking for all kindsa crazy odds and ends fom the 1970's, music, culture, toys, etc. take a look -

2 NIGEL's ARCHIVES -' GOLDEN DAYS'

....GREAT site, reviews of many obscure acts from the 70's that we feature on our site, here u can find out more info on them....

http://www.yearsofgold.org.uk/1975WEEK26JUNE28.htm

3 INTERSTELLAR GLAM ROCK.........Jan's site has links and info to some of the best of the 70's -

http://www.glam-rock.de/liquidgang.html

4 CEREAL BOX RECORDS

bubblegum discography compiled by KIM COOPER of SCRAM

http://www.geocities.com/scramarama/cereal.html
---
5 RODRIGUEZ, a pop-rock star from south africa i believe who once worked with KRISTINE SPARKLE long ago -
http://www.new.co.za/~currin/rodintro.html
6 Do it all over again........70's glitterrock
http://clubs.yahoo.com/clubs/doitalloveragain70smusic4
7 Glamrock and the 70's
http://uk.clubs.yahoo.com/clubs/glamrockandthe70s
8 SELF REALIZATION site -checkthis site out about JESUS and KRSNA, they have some rock links too
- http://www.puripada.com/
9 will u people stop wasting your lives reading allthis ? GET A LIFE ALLREADY !.......ok u can come back here, but first spend a few minutes reading an excert from theBhagavad -Gita 10:3
http://www.asitis.com/10/3.html
afterall what could be more important ?
MORE TO COME HERE WHEN WE HAVE TIME, IF U ARE LOOKING FOR THE RARE GLITTER DISCOGRAPHY COMPILED BY KEN BARNES THAT WAS PREVIOUSLY HERE FOR 2 YRS, THEN GO TO OUR PAGE 21, AND SEE THE LINKS FROM THE BOTTOM....
---
---
---
for now here is another poem offered by our close friend SKYE ;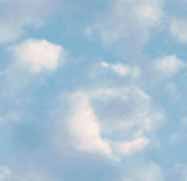 ---
suburban sanctuary

grassy mortuary

temporary hiding in fictitious harmony

these dead

bodies

they rest

half heartedly content

mow their lawns

yawn

away

days

years

time

melting

into

not tears

but of oblivious sensory

so then

you choose

do you live

or

loose yourself among the "wealth"

of

things around...

you

pleased... or are

you

miserably seeking needing feeding

of the

remaining

soul you're

yet to

grow into
---
COMMENT; now wasn't that lovely ? we here at the 70's invasion are not saying this because Skye is a part of our site but because she is a truly gifted artist who has not quite realized her potential in the art world, but with a little exposure like this at the very bottom of a page on lost 70's music very few people are aware of, who knows where she'll go,.................... anyways these words are from her heart so for us her best friends, they mean the world to us, and see the lines about "dead bodies contently mowing their lawns" ? well that describes over half of the stupid american robots in this land, also somewhere in these words we feel she conveys the message - DON'T TAKE FOR GRANTED WHAT YOU HAVE - .......she offered this poetic verse below -
---
'"There neither exists nor can exist any work more thoroughly dignified than the poem which is a poem and nothing more" - POE
see 2 more of Skye's poems close to the bottom of our homepage....:) ~ * ! ~ * ,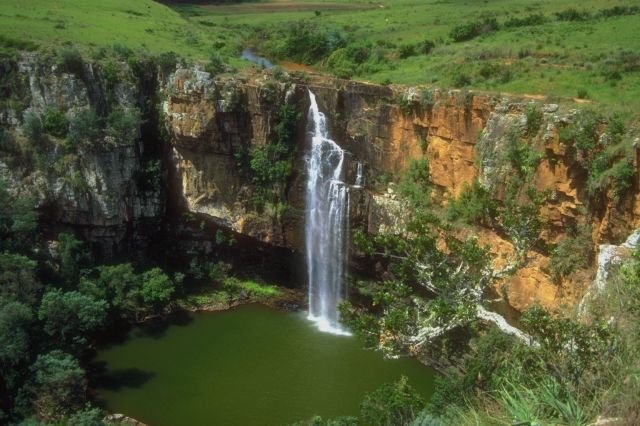 ---
JOHN SEBASTIAN 'WELCOME BACK' '76

Welcome back, your dreams were your ticket out. Welcome back to that same old place that you laughed about. Well the names have all changed since you hung around, But those dreams have remained and they??re turned around.

Who??d have thought they??d lead ya (Who??d have thought they??d lead ya) Here where we need ya (Here where we need ya)

Yeah we tease him a lot cause we??ve hot him on the spot,

Welcome back, Welcome back, welcome back, welcome back.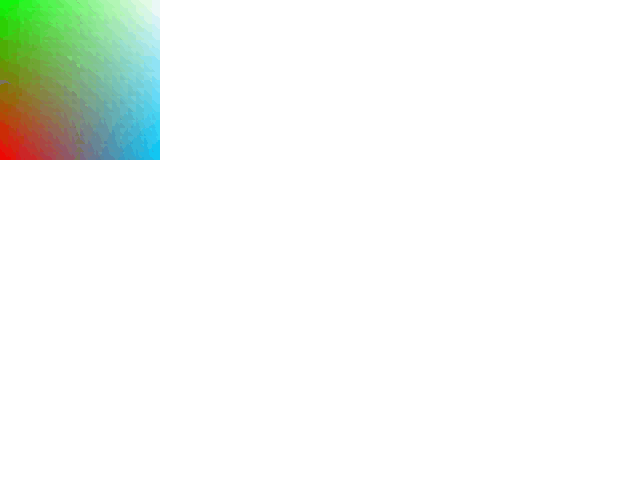 ---
MAXINE NIGHTINGALE - 'RIGHT BACK FROM WHERE WE STARTED FROM' '76 !

Ooo and it's alright and it's comin' on, We got to get right back to where we started from

Love is good, love can be strong, We got to get right back to where we started from

Oh-ohhhhh,Do you remember that day(That sunny day)When you first came my way I said no one could take your place,

And if you get hurt(If you get hurt)By the little things I say,I can put that smile back on your face,Ooo and it's alright and it's comin' 'long We got to get right back to where we started from

Love is good, love can be strong, We got to get right back to where we started from,

......A love like ours (A love like ours) Can never fade away You know it's only just begun You give me your love(Give me your love)I just can't stay awayI know that you're the only one

(Repeat chorus to fade)
---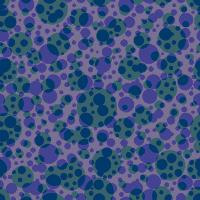 *
thee beautiful STEPHANIE de SYKES *
url for the homepage -
https://www.angelfire.com/vt2/70sinvasion