70's invasion page 3 : more 60's PYSCH, COUNTRY ROCK, POP, plus OLDIES, and EXPERIMENTAL music *
FLYING BURRITO BROTHERS ONSTAGE: GRAM PARSONS and CHRIS HILLMAN

updated feb 27th 2020

recently reviewed ;

JAKE HOLMES ( review just begun )

TRACY COLE ( review begun )

LAURIE STYVERS ' beat the reaper', special folk song

JIM COLLINS ...private folk release...1970

KILLY COUNTRY ... ( Courtyard Music Group ). . .folk music circa '73. . .

JIMMY WEBB . . . . 'Music for an Unmade Movie' . . pop-rock :)..'70

The PRINCIPLE EDWARDS MAGIC THEATRE .....

MURIETTA....Psych rock circa '71

The MANDRAKE MEMORIAL...surreal pop-pysch

VISIONS of SUNSHINE....BEAUTIFUL folk-psych....

Raun McKinnon . . .'Hold on to Love'. . . movie theme '73

reviews to come on folk artists ;

Freedom North lp ( 1970 ), Appallosa lp ( 1969 )

F.J. MCMAHON, and JIM SULLIVAN,
---
THE FLYING BURRITO BROTHERS WERE ONE OF THE ALL-TIME GREATEST COUNTRY ROCK BANDS EVER, as good as CREEDENCE CLEARWATER REVIVAL and the GRATEFUL DEAD, and we personally think the FBB made the best country music too...they were led by GRAM PARSONS, GREAT friend of the ROLLING STONES, and CHRIS HILLMAN of the BYRDS, Gram was on the BYRDS last record, then 2 members jioned this band with Gram......Gram was the one who taught KEITH RICHARDS how to play country guitar.........
FLYING BURRITO BROTHERS
GRAM PARSONS is considered the american pioneer of country rock, he recorded a legacy of work up until his death in '73, he began in various bands in the 60's, had a cult following with the INTERNATIONAL SUBMARINE BAND, in 66-67, played on the BYRDS last lp in '68, before forming the BURRITO BROS. with fellow byrd CHRIS HILLMAN, they themselves drew attention from big rock bands at the time, most notably the STONES, and KEITH RICHARDS was a close friend of GRAM's.........
'a great video clip of them performing an EXCELLENT tune called 'OLDER GUYS' shows the gang dancing and playing on a motorboat, the tune sounds like CREEDENCE/STONES type rock, with the VELVET UNDERGROUND's rhythm section........this song really rocks out, you can find it on their 2nd lp....elsewhere on video they have a good song country rock tune called 'christine's tune' with good vocals, this is found on their 1st lp.... 'sin city' has rolling guitars, that play along to a beautiful country ballad........and 'LOSING GAME' rocks out like an old STONES tune circa '70.... HIGHLY RECCOMMENDED.......
FLYING BURRITO BROTHERS - LIVE, SAN FRAN. '69
---
......the lp begins with 'CLOSE UP THE HONKY TONKS AND LOCK UP THE KEY, AND MAYBE THE ONE I LOVE WILL COME BACK TO ME' a GREAT classic country tune with GRAM PARSONS vioce leading the way....'the dark end of the st' is slower more subdued country........Gram announces they will sing a country medley next, they harmonize on different tunes......
on 'SWEET MENTAL REVENGE'.....they bring out the FUZZ guitars, and rock out like a garage band,they sing 'i will have sweet, sweet mental revenge'....( listen to some of their other tunes like 'OLDER GUYS and you can see they sound a whole lot like the STONES on some songs )...........'WE'VE GOT TO GET OURSELVES TOGETHER' is a classic honky tonk song, great for drinkin a bottle of beer to, really like this one ! 'LUCILLE' is kinda a fast bluegrass 3, they sing 'lucille please come back where u belong' !
side 2 begins with 'you win again' a slow crooner actually a cover of a HANK WILLIAMS classic, and as good as the original is, GRAM's version is better :) you can spot Gram's vioce easily singing most of the tunes lead, allthough sometimes CHRIS HILLMAN would sing lead too....'HOT BURRITO # 1" is EXCELLENT psych laced country, a tune to listen to very late at night under the stars, 'an empty bottle' is another standout, and on 'TRAIN DOWN THE LINE' their are 2 parts, the first begins with a part that sounds like the GRATEFUL DEAD's 'st. stephen', good rockin', then comes a mesmerizing sound with the organ shining thru, and Gram begins to sing/scream 'TRAIN DOWN THE LINE...wooo wwwooooo' ! love this one !, on LONG BLACK LIMOUSINE they sing about riding in a limo, and how it feels to be *'s, great tune also, and the closing 'sweet dreaming baby' is the icing on the cake....a ROY ORBISON TUNE played to a bluegrass/rock beat.....
some early songs and odds and ends
'MY UNCLE' '69
EXCELLENT bluegrass country-rock tune, cheerful, spirited number about the vietnam war, the draft, and running for the border to Vancouver Canada.......'A letter came today from the draft board, With trembling hands I read the questionnaire, It asked me questions about my mama and papa, Now that ain't what I call exactly fair', GREAT vocals too :)
'SIN CITY' '69
slow song about a sinful city , it's pitfalls, and the Lord's burning rain, could be about Vegas, but it's probably about hollywood......' This old town is filled with sin, It'll swallow you in If you've got some money to burn.....Take it home right away, You've got three years to pay.......'
' WILLIN '
slow song about Tahacchapie, tuscon and other cities that mentions weed, wine and other elements, this one is a live track, not sure when it was recorded, it was also recorded by LINDA RONSTADT.........pretty GOOD song is this one and Linda's version stands by itself as one of her best we'll say....
'SONG FOR YOU'
VERY GOOD number, slow almost romantic number with additional female vocals, look at these lyrics ~ 'JESUS BUILT A SHIP TO SING A SONG TO, THAT SAILED THE RIVER AND IT SAILS THE TIME'.......
' WHEELS '
country song about a hotrod, has a cool ending about a 1956 hubcab belonging to a 1956 car ( Sundry Citizenship ) 1956 TEENAGE STYLE :) ............' We've all got wheels to take ourselves away, We've got telephones to say what we can't say, We've all got higher and higher every day, Come on, wheels, take this boy away'......... ' 6 DAYS ON THE ROAD ' !
YEA ! EXCELLENT country-rock, this onw is featured in the STONES movie 'GIMME SHELTER' as recorded at altamont, it's a non-stop goodtime rock song, and the band never lets up....'Well I pulled out of Pittsburgh, rolling down the eastern sea border, I got my rig so wound up,and she's running like never before,...........There's a speed zone ahead on my right, but I don't see a cop in sight, Six days on the road and I'm gonna make it home tonight ( if u like this check out SWEET's 'SANTA MONICA SUNSHINE'
'DID YOU SEE'
country rock with cool fuzz guitar......' DID YOU SEE THE OLD MAN COMING, DID U SEE HIM PASSING BY, DID YOU LISTEN TO HIS FOOTSTPES SEE THE TWINKLE IN HIS EYES ' ?..........rates well with C.C.R, not sure about the date though,....seek out other tunes such as 'COLORADO' where they sound a bit like NEIL YOUNG, since we posted these reviews long ago we got the first 2 lps with Gram and they are as good as one could hope, the first one has more genuine country music and the 2nd one rocks out with lots of STONES-type rock, they're both great !
'Hot Burrito #1'
Words and Music by Gram Parsons
You may be sweet and nice But that won't keep you warm at night 'Cause I'm the one who showed you how To do the things you're doing now
He may feel all your charms He may hold you in his arms But I'm the one who let you in I was right beside you then
Once upon a time You let me feel you deep inside And nobody knew, nobody saw Do you remember the way you cried?
I'm your toy, I'm your old boy But I don't want no one but you to love me No, I wouldn't lie You know I'm not that kind of guy
Once upon a time You let me feel you deep inside And nobody knew, nobody saw Do you remember the way you cried?
I'm your toy, I'm your old boy But I don't want no one but you to love me No, I wouldn't lie You know I'm not that kind of guy
please go to our download page accessible from the homepage to hear some samples of this great band.....the FLYING BURRITO bros.
we reviewed the film 'FALLEN ANGEL' from 2004 a film on his life which has interviews with KEITH RICHARDS, his wife GRETCHEN and his sister AVIS before she died, see our 2nd Movie section which can be accessed thru our gateway 8, if you can't figure that out then enter this link in your browser -
https://www.angelfire.com/ab9/cat0/index.html
see this site also for more info ~
http://www.gramparsons.com/
---
---
in defense of vegetarianism

-------------------------------------

"The multitude of your sacrifices - what are they to me?" says the LORD. I have more than enough of burnt offerings, of rams and the fat of fattened animals; I have no pleasure in the blood of bulls and lambs and goats. When you come to appear before me, who has asked this of you, this trampling of my courts? Stop bringing meaningless offerings! Your incense is detestable to me. New Moons, Sabbaths and convocations - I cannot bear your evil assemblies" (Isa. 1:11-13).
'In Faith and Hope the world will disagree, But all mankind's concern is Charity' - Pope
'There is only one religion, though there are a hundred versions of it' - Shaw
AGAIN THE BANDS ARE IN NO PARTICULAR ORDER,
NOTE: THERE WERE SOME GARAGE PYSCH REVIEWS OF ZACHARY THAKS AND OTHER 60'S GARAGE BANDS HERE, that band and the HARD TIMES can be found on page 2, .....
LOTHAR AND THE HAND PEOPLE
'i'm looking through rose coloured glasses, and i'm not wearing glasses at all' sang lothar on a SUPERB folk-pysch tune called 'ROSE COLOURED GLASSES' with a music box thats brings to mind the VELVET UNDERGROUND, SIMON and GARFUNKEL, and LOVE... it was the b-side of the experimental pop single 'L-O-V-E'(ask for it by name), 'let the boy pretend' is another really fine tune,...childlike and nicely sung..., it is the b-side of the rocker 'have mercy'.......
'comic strip' is another campy pysch tune, while the a-side 'every single word' reminds us of the 1910 FRUITGUIM O....these were the first 3 singles from '67, along with the b-sides, which was were they really excelled... they were from n.y. and used the theremin instrument on some songs. their lp's feature some experimentation, and campy style pysch...never heard those though... if you want a really looney pysch band, then try some records of the RED CRAYOLA, they first released 1 in '67...
N.Y. R-n-R ENSEMBLE
their debut lp from '68 is a real gem ...you could probably classify this as art rock, with pop as well as classical music thoughout... begins with 'the sounds of time' a circus like intro' good pop songs, especially the wonderful 'MR. TREE' *, also 'you know just what it's like' and the ending results in a classical interpretation of the different seasons...GREAT pop-pysch lp...the followup released in '69 'faithful friends' is not as good as the first, but does contain some other good tunes, and is worth buying as well, they went onto release a few lp's in the early 70's, .....'HEY, mr. tree, do u remember me, i used to sit on your knee mr. tree, long, long ago, we used to play in the snow u know ' and i'll be back in a week or so mr. tree...
the TROGGS
they were mostly well known for their worldwide hit 'WILD THING', later redone by JIMI HENDRIX, AND IN '67 REG PRESLEY and the TROGGS released a really GREAT tune called 'LOVE IS ALL AROUND' on the same level as BEATLES hits of the day, this tune is a real 'summer of love' gem, i got this for my girlfriend cause she loves it, hey guys this is a great tune to sing for your girl, she'll love you for it ...they had many hits and singles, and'purple shades','68, was another good one, ...also 'cousin jane' is a very good slow folk-pysch tune......and 'CAN'T CONTROL MYSELF' was another big hit in a similiar style of the KINKS, for this often overlooked band...
---

HACKAMORE BRICK
this band put out 2 45's in '71...we have the song 'SEARCHIN', and it is a gem indeed *...reflects the hard driving piano-fueled driving rock that came off the VELVETS 'loaded' lp of '70...*and i've read that HACKAMORE BRICK's LP IS A MUST HAVE FOR FANS OF THE 'LOADED' lp.......
MUCKY DUCK - JEFFERSON / 'PYSCHOS ON THE RUN' 1970
as you know the b side was reviewed yrs ago, probably back around '07 or so, the a side is what we are reviewing here as of 2014 as well as a revamp of the b side because it's such an unusualy tune....
'JEFFERSON'........written by JOHN HEWLETT, this single is kind of in a country-pop vein leaning more towards pop with the jangly guitar sound, good tune that kinda grows on you.......'Summers come and the leaved are fallin, jefferson, jefferson, oh the heads on the geese are callin, jefferson, jefferson'.....both these tunes were made famous by KENNY EVERETT when he played them on his radio show back in '70.....
the b side also written by HEWLETT of the JOHN's CHILDREN camp, released around june of 1970, this also came out as a b-side to a GALLAGHER and LYLE single who were working with RALF KIMMET of JOOK in the early 70s prior to JOOK actually being formed, as you can see above this single is in the - miscellaneous - section, so how does it sound ? GREAT ! but there is something about this song....compelling to say the least, it has a good beat with pre-glam styled vocals, and rinky dink guitars, with an overall frantic tone, and yes it's really really good !........'SUNSHINE CALLING ME, DON'T TRY TO FOLLOW ME, DRY YOUR TEARS AWAY, I'M MOVING BACK TODAY,..................( later )......I'M HEADED SOUTH,....PYSCHOS ON THE RUN'.... curious as to how the CUPS single 'GOOD AS GOLD/MY LIFE AND TIMES' sounds ? this same review was originally posted on our Crazy Kids page, accessible from the bottom of page 21 as it has a special discography with music and bands related to JOHN HEWLETTE, as you can see it in the discography there...
MURIETTA
an exceptional find....yes you found a section on this obscure California rock band who released this lp in '71, led by a female singer named Judi Brown, also in the band are Steve Krieger - guitar, vocals, Gary Saunders - drums, Stan Govers - piano, and Kerry Morris - bass.......the girl's singing is exceptional , the band tight, and other times they play loosely and sound like they have lots of expierence, and the music reflects a lot of the music that was going on at the time ; rock, pysch, folk, a little blues, s spiritual tone sits over the lp which the cover features a guy in white and black paint preceeding what some glam bands were doing etc..... ' and i'm trying, harder every day, be more like in my own way' sings judi, stretching out her vocals on the last track 'The Second Song'.......reviews to come for now here is ......the tracklisting ;
1. Mamaroneck Station, 2. The Dump, 3. Hanley's Loop, 4. Beside Me, 5. Feelin' All Right Jam,
6. Willie Brown, 8. You Really Don't Know, 9. Lord I'm Tryin', 10. The Second Song,
The MANDRAKE MEMORIAL
this band released 3 lps in the late 60s to early 70s and of which PUZZLE is really AMAZING, the music has lots of soft folk-psych in it as well as prog into rock, space rock and unique song structure, even reminded us of SAGITARIUS and MILLENIUM a little bit,..here is the tracklisting for now
1. Earthfriend Prelude (2:49) 2. Earthfriend (6:17) 3. Just A Blur (Version 1) (0:53) 4. Hiding (3:15) 5. Just A Blur (Version 2) (0:51) 6. Tadpole (2:25)
7. Kyrie (3:24) 8. Ocean's Daughter (3:35) 9. Volcano Prelude (2:09) 10. Volcano (5:59) 11. Whisper Play (3:00) 12. Bucket Of Air (9:37)
13. Children's Prayer (3:25) 14. Puzzle (3:08) 15. Just A Blur (Version 3) (0:51)..........
...... the cd offers these last 2 as a bonus track 16. Something In The Air (4:32) 17. Musical Man (3:51)
go back further to '68 and you can hear unique tunes such as 'Sunday Noon', and 'This Can't be Real'....
BARRY GOLDBERG
released an EXCELLENT song called 'HOLE IN MY POCKET' around '68 or so, full of sunshine guitar that soars far and wide, 'I TOOK A TRIP ON A RAINBOW, WILL SOMEONE TELL ME WHICH WAY THE WIND BBLLOOWWSS' ?.......... available from a buddah records comp. called '360' he also has an lp called '2 jews blues'
CLARK - HUTCHINSON
hard to categorize this band, we squeezed them in here because few today seem to know about this band who between '69 - 72 or so, released some highly sought after lps of DRUG-influenced raga rock, blues, way out jazz-funk, and experimental music, we suggest searching out their 1st lp entitled A=MH2, especially for a song called 'IMPROVISATION ON A MODAL SCALE' where the pair utilize many instruments including; keyboards, saxes, flutes, bongos, and bagpipes for some real MIND-BLOWING jazz induced funk, it is an instrumental which is a lot closer to funk rock than jazz, actually folks who listened to mainstream jazz back then would probably have labeled it as too EXTREME, too pscyhedelic, this all instrumental lp was highly praised by JOHN PEEL of whom if he mentions you at all, you had something going for you :)......well this is all we have heard of this band, maybe one day we'll get to hear more...... the pair behind this band are ANCY CLARK, and MICK HUTCHINSON, Hutchinson spent the last 30 plus yrs since this band's heyday producing a wide range of artists including ~ Agent Orange, America, The B-52's, , Manhattan Transfer, The O'Jays, Diana Ross, and Neil Sedaka, and also some horrible musicians whose name is not fit to print on this site :), some of the info here was taken from a site called THE CAPTAIN BEEFHEART RADAR STATION......'Clicks and Klangs' section, see this link for an in-depth review of CLARK HUTCHINSON, and good reviews of DON VLIET -
http://www.beefheart.com/zine/articles/0110clarkhutchinson.htm
IAN WHITCOMB
he began in a band called Bluesville, 'turn me on' in 65 was a big hit for this guy, unique vocals find him stuttering for musical effect, 'n-n-nervous' i believe was the followup, these songs reflected the teen beat sound of the uk invasion at the time, he would go onto release lp's that were really vaudeville music, and jazz-type/light rock combos, we've heard some and it's great music for a sunday afternoon......u can find out about Ian's current project thru the JANET KLEIN site, this l.a. gal makes old time vaudeville music too, and looks adorable in her vintage fashions.........
---
ROD MCKUEN
.....international acclaimed musician, poet, author, etc. rod co-authored 'the seasons in the sun' with some a from france or was it canada ? named Jacques Brel, we have his 60'smasterpiece 'THE SEA',....listening to this lp is like taking a sonic journey into the mind of a great poet, the lp is mostly spoken word poetry recorded with wonderful strings, and the sound of the sea in the background, GREAT music to escape with...he has released over 40 lp's...we also have 'the earth' '67, which features inspired songs like 'the flower people'...
PEARLS BEFORE SWINE...(3rd lp) coming soon
FAIRPORT CONVENTION
hailed by the history books as the greatest of the english folk-rock groups, friends of STEELEYE SPAN ( see page 5) this band has recorded a legacy of work, with many interchanging players throughout the years, led by RICHARD THOMPSON, and featuring SANDY DENNY on some lp's, they had an EXTRAORDINARY lp called 'UNHALFABRICKING' '69 which we would like to discuss,
the lp has 3 DYLAN covers, and a great batch of originals : 'SI TU DIOS PARTIS' sounds like a french folk song, because it is *, on songs like 'cajun woman' you can hear a fast violin sound, elsewhere they shine out on 'percy's song',....on 'WHO KNOWS WHERE the TIME GOES'( lyrics below) ...the band reach musical perfection unparalled in folk rock with Sandy's vocals, except perhaps by the VELVET UNDERGROUND............ the highlight is the 9 minute epic 'A SAILOR'S LIFE' with EXCELLENT mesmerizing vocals by SANDY DENNY, and the closing dylan cover 'MILLION DOLLAR BASH' is a cheerful campy number, they would go onto release many lp's, but this one is HIGHLY RECOMMENDED...
from a cd called - an INTRO to FAIRPORT CONVENTION, u can also hear some masterpieces of folk-rock....... on 'PERCY's SONG' one can here a lovely folk song with melodic bass, and acoustic guitar, with lyrics 'ONE OF YOUR FRIEND's IS IN TROUBLE AGAIN'.....on 'TAM LIN', they approach a hard rock medieval sound, really GOOD with strong guitars and drums, 'farewell, farewell' has lovely violin accompanying Sandy's vocals.....'WALK A WHILE' is along the lines of PETER, PAUL and MARY'.....soft bass, GREAT vocals, 'the more we walk together, he more we will grow'........'BONNY BLACK HARE' is a miedieval song....'farewell, farewell' is a folk song with lovely violins accompanying Sandy's lovely vocals....'BRING EM' DOWN' is a Great one, the singer sounds like a sailor singing out on the open sea *'we are the sculpters of the land, we are the rulers of the sea', and the chorus the whole band sings along to 'bring em' down'.....on 'rising for the moon' the violins duel with the sparkly guitars.......'MEET ON THE LEDGE' the ending to our comp. is a great one, traditional folk sound......
'WHO KNOWS WHERE the TIME GOES ' ?
Across the evening sky, all the birds are leaving But how can they know it's time for them to go?
Before the winter fire, I will still be dreaming I have no thought of time For who knows where the time goes? Who knows where the time goes?
Sad, deserted shore, your fickle friends are leaving Ah, but then you know it's time for them to go But I will still be here, I have no thought of leaving
I do not count the time For who knows where the time goes? Who knows where the time goes?
And I am not alone while my love is near me I know it will be so until it's time to go So come the storms of winter and then the birds in spring again
I have no fear of time For who knows how my love grows? And who knows where the time goes?
---
'There is always a price to be paid for excess, a yin to every yang, a negative to every positive'

excert from PATTI BOYD's book 'WONDERFUL TONIGHT' p. 202....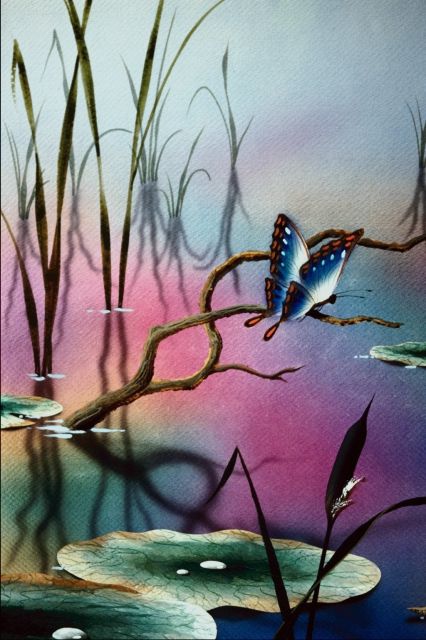 STEELEYE SPAN
this band, friends of FAIRPORT CONVENTION began in the late 60's and put out some real gems full of rennaissance-miedieval-celtic music...'10 man mop' i believe was the title of their 2nd lp, good tunes, but 'BELOW THE SALT' released in '72 was the real groundbreaking lp, full of miedieval imagery it contained great songs like 'king henry', 'john barleycorn', 'royal forsester', and 'saucy sailor'...in 73
they updated their sound with electric guitars and made an lp called 'parcel of rogues' that had a more rock sound to it... 'robbery with violins' , and 'wee wee man' both feature a elec. guitar/violin attack, similiar to what COCKNEY REBEL did in '73,...other good songs are 'cam ye o'er frae france', and 'hares in the mountain',although they changed personnel throughout the years, MADDY PRIOR was the constant, and what a great vioce she has...for more bands that had this miedieval be sure to check out early 70s lps of AMAZING BLONDEL and PENTANGLE of whom we have a section next . . .
PENTANGLE
this band comprised of JOHN RENBOURN, JACQUI McSHEE, BERT JANSCH and others were along with FAIRPORT AND STEELEYE SPAN founders of the miedeval folk rock scene in england of the late 60s-70s.....their first few lps are said to be milestones of the era, we've only got a few singles and the lp 'REFLECTION'....from '71, from a Reprise record comp. called the Warner Reprise Record Show a song called 'ONCE I HAD A SWEETHEART' is classic folk resembling the ancient miedeval sound with McSHEE's vocals carrying the tune well, BERT JANSCH's 'PIOSON' is a good celtic folk tune from this one as well, from another Reprise collection RENBOURN had 2 songs on it which we'll review sometime.......on the lp 'REFLECTION'.....the song 'WEDDING DRESS' opens the lp is a good celtic number, which sounds kinda funky.....with Great vocals from McSHEE,....the band does a Good cover on 'WILL THE CIRCLE BE UNBROKEN'.....the last song on side 2 'REFLECTION' is the standout at over 11 minutes long, it conjures up an atmosphere of musicians working hard to perfect their craft; great guitars, drums, etc....... well they weren't KIPPER, but then again no one was KIPPER, except for KIPPER.

KILLY COUNTRY ( aka Courtyard Music Group )
this band with male and female members recorded an lp in '73, not sure if it came under the title - Killy Country ..... or the name they more well knows as in Scotland called Courtyard Music Group, they again recorded an lp in the summer of '74 and it eventually got released in '75, although 100 or so copies ever saw the light of day making the vinyl lp today worth 1000s, we have heard some music from the 2nd outing and it is very well played folk music leaning towards the experimental side of things, on this release Killy Country had a song in '73 called 'Thinking of You' with lovely dual female vocals with jagged acoustic guitar playing and later joined by 2 flutes it sounds like . . .. ' I see rainbows, in my eyes I see mountains, my thought of you is very strong ' . . . we would like to hear more from this band Killy Country as we can tell this recording is unique,...in the first link provided here ( Pyschedelic Baby Magazine ) the band goes on to say how they were influenced by the folk music of the time; Fairport Convention, Steeleye Span, etc.
http://www.psychedelicbabymag.com/2015/01/courtyard-music-group-interview.html
http://www.pledgemusic.com/projects/courtyardmusicgroup-1974-rare-reissue
REJOICE
this band debuted in '68, somewhere in their catalogue amongst folk and blues like 'Establishment Blues', and 'High Flying Bird' there is a song about a Chelsea Morning, not quite sure if what we heard was a cover of JONI MITCHELL's classic, what we heard may have been an original with those words in the lyrics, oh but what a song it was.......maybe this is a different band ? sounds like an early acetate of Renaissance, Steeleye Span, to a lesser degree or Fairport Convention with medieval ambiance and unique vocals...
NICK DRAKE
Nick was a very talented folk singer and songwriter, his music is very well played and he left behind a legacy when he died in the early 70s, he released 3 lps during this time, and demos have resurfaced in later years, his songs bear a remarkable resemblance to DONOVAN.....we were very happy to have recieved a few songs from the compilation cd 'WAY TO BLUE'.....here are a few songs reviewed :).......
'CELLO SONG'
acoustic guitar, congas begin then the cello comes in played by CLARE LOWTHER and beautifully so, the composition brings about a felling of deja vu, sounds very much like DONOVAN somewhere between 'Sunshine Superman', and 'Atlantis'.....conjures up images of a far away place..... 'BUT WHILE THE EARTH SINKS TO IT's GRAVE, YOU SAIL TO THE SKY, ON THE CREST OF A WAVE'.....and 'AND IF ONE DAY U SHOULD SEE ME IN THE CROWD, LEND A HAND AND LIFT ME TO YOUR PLACE IN THE CROWD'.....
'HAZEY JANE 1'
guitar plays against strings, slow, melodic, Nick's vocals re very good, he sounds like a poet.....'WHEN THE WINTER IS COMING, CAN U SIGN UP AND LEAVE.....HEY SLOW, JANE LIVE YOUR LIE,...SLOW, SLOW JANE FLY ON BY'.....
' WAY TO BLUE'
strings accompany Nick, sounds a bit like JOHN CALE's style and again like DONAVAN.......'HAVE U SEEN THE LAND LIVING BY THE BREEZE, CAN U UNDERSTAND A LIGHT AMONG THE TREES'.....and.....' LOOK THRU TIME AND FIND YOUR RHYME, TELL US WHAT U FIND, WE WILL WAIT AT YOUR GATE'.......
'THINGS BEHIND THE SUN'
acoustic guitar sparse notes, lazy soothing folk number.....'TAKE YOUR TIME AND YOU'LL BE FINE, AND SAY A PRAYER FOR PEOPLE THERE WHO LIVE ON THE FLOOR, AND IF U SEE WHATS MEANT TO BE, DON 'T NAME THE DAY OR TRY TO SAY IT HAPPENED BEFORE'.......
'RIVER MAN'
....quiet like DONOVAN, in fact sounds like he took cuse straight from an old DONOVAN lp.....( remember ...' i walked into a sad cafe, all on a winter's day'....? )....similiar style here, sparse guitar playing, with strings, unique vocals......'GOING TO SEE THE RIVER MAN, GOING TO TELL HIM ALL I CAN ABOUT THE PLAN FOR LILAC TIME'.........
'POOR BOY' !
EXCELLENT song, builds up a GREAT atmosphere as the song unfolds, funky with a backing duo named PAT ARNOLD and DORIS TROY providong excellent backup vocals.......when they begin they croon 'woooooooo'....this song is so good we'll post the complete lyrics here...
Never sing for my supper I never help my neighbour Never do what is proper For my share of labour. I'm a poor boy And I'm a rover Count your coins and Throw them over my shoulder I may grow older Nobody knows How cold it grows And nobody sees How shaky my knees Nobody cares How steep my stairs And nobody smiles If I cross their stiles.
Oh poor boy So sorry for himself Oh poor boy So worried for his health. You may say every day Where will he stay tonight. Never know what I came for Seems that I've forgotten Never ask what I came for Or how I was begotten.
I'm a poor boy And I'm a ranger Things I say May seem stranger than Sunday Changing to Monday. Nobody knows How cold it flows And nobody feels The worn down heels Nobody's eyes Make the skies Nobody spreads Their aching heads. Oh poor boy So worried for his life Oh poor boy So keen to take a wife.
He's a mess but he'll say yes If you just dress in white. Nobody knows How cold it blows And nobody sees How shaky my knees Nobody cares How steep my stairs And nobody smiles If you cross their stiles.
Oh poor boy So sorry for himself Oh poor boy So worried for his health. You may say every day Where will he stay tonight. Oh poor boy So worried for his life Oh poor boy So keen to take a wife. Oh poor boy So sorry for himself Oh poor boy So worried for his health Oh poor boy.
' TIME OF NO REPLY '
......simple folk song, sounds like JOHN CALE a bit on this one also.......'THE TIME OF NO REPLY IS CALLING ME TO STAY, THERE'S NO HELLO, AND NO GOODBYE, TO LEAVE THERE IS NO WAY'.......
DUNCAN BROWNE
'DWARF IN A TREE ( A Cautionary Tale ) ' 68......this is a lovely song, very peaceful somehwat similiar to NICK DRAKE's style, an acoustic folk number very good for listening to in the woods, later organ and drums play really nicley.......'THERE WAS A DWARF WHO LIVED IN A TREE, I CAN SEE HIM JUST LIKE YOU SEEN ME, WHO TOLD ME SECRETS, I NEVER KNEW'......( later ).......'I GAVE HIM SMILES, HE GAVE ME WORDS'....DUNCAN BROWNE released several highly acclaimed lps beginning in ' 68, and his folk period thru the early 70s, he had another lp, later after sometime in a glam-pop duo called METRO, he had some strong lps in the late 70s, said to sound like ROXY music and BRYAN FERRY, see this interview with BROWNE's wife for more info -
http://www.insyncnet.com/duncan/lin.htm
VISION of SUNSHINE
YOU'VE FOUND IT, you have found a real lost treasure of the late 60s - early 70s flower child movement, this band released an lp in '70 and the song 'SUMMER SUNDOWN WOMAN' is a 10 outta ten......conjures up images of a love long gone and her name is DELILAH.......this is a beautiful folk song that gets a 70s invasion award for beauty......'DELILAH SOFT AND TENDER, BUT PLEASE DON'T MAKE ME SURRENDER, I WANT YOU BY MY SIDE' :) ... are just some of the lyrics of this classic that never was, and the singer sings it as if his life counted on it....the band featured 4 gals and 2 guys, see our last downloads section number 10 close to the very bottom of that page to hear it :)
JIMMY WEBB
yes many of you know this singer songwriter as he penned many BIG hits for others and himself, most notably 'Wichita Lineman' and ' Macarthur Park' , but what we would like to . . s h i n e . . a spotlight on is his a song in 3 parts called 'Music for an Unmade Movie', it leads of the 2nd side of his lp 'Words and Music' from '70 . . . this is unique to say the least, . . the first 'Songseller' is a song penned to a song seller and the music industry, this is mild pop-psych mixed with a folky sound with small psych elements here and there . .'Good morning songseller, i suppose we've got it made, why can't you get this record played' . .. are some of the selected lyrics . . the 2nd part is 'Dorothy Chandler Blues' which can be classified as Christian rock with shimmering organ. . . I've got to be a r-n-r christian . .How many songs of love have you written ? How many have you destroyed ? . . so why these 2 songs are well played and executed it is the last one which is a real winner, it's called ' Jerusalem' . . wherein Webb declares 'I thought I saw some Jesus and I thought I heard some Jesus say - Take your wife and family and anyone you love, Boy you better get out of L.A. . . as many of the songs on this lp, this is melodic pop rock with gentle music accompanying the singer, soft bass, gently guitar . . . :)
JAKE HOLMES
WOW
The Above Ground Sound.....lp released in '68....
People rubbing elbows But never touching eyes Taking of their masks Revealing Still another guise Genuine Imitation life People buying happiness And manufactured fun Everybody doing Everybody done People count on people Who can only count to one Genuine Imitation life
LAMB
had to squeeze this band in here, this band were led by the beautiful singer BARBARA MAURITZ and guitarist BOB SWANSON are looked upon today as an undiscovered treasure as they were only known in certain circles back in the late 60s - early 70s, they had 3 lps, they were a folk-rock outfit who played everything from folk - rock - gospel and so on, she looks a bit like NOOSHA FOX ( Wooden Horse era ) and maybe a tiny bit like one ARLO GUTHRIE, but a singer has to have talent to back up her looks and she can dance up a storm too, we have 2 numbers from the film 'LAST DAYS of the FILLMORE', the opening number 'HELLO FRIENDS' really captures the spirit of the time, it's a happy cheerful folk-rock number perfect for dancing under the sun to, Barbara has some great vocals :)....... and their other offering in the film that was presented by BILL GRAHAM is called 'IT's A BEAUTIFUL DAY' which is almost as good as the first one mentioned here, not sure if it's named after that band who had a great original called 'WHITE BIRD' but that band also makes it into this film, and it has the usual crowd of the time; GRATEFUL DEAD, QUICKSILVER, and so on, Lamb's songs are far far superior than the band who follows them - Cold Blood featuring Lydia pense who are BORING, boring dull bluesy sludge with no sex appeal, you can find a super download of LAMB with Mrs Mauritz singing and dancing up a storm in a low cut dress somewhere on our downloads 7 page.......:)

SWEET THURSDAY
this band of well known and very talented musicians released a real gem of an lp ay back in '68, allthough in the classic rock mold this lp is a must for people who are folk rock enthusiasts , as some of the songs are really well crafted and make for great listening at nighttime when u don't feel like going oustide and wanna stay in and dive into your lp collection, have some tea and relax :)..........they consisted of STONES session man NICKY HOPKINS on keyboards, ALUN DAVIES, and JON MARK on guitars, BRIAN ODGERS on bass, and HARVEY BURNS on drums, with one member MARK from JOHN MAYALL's BLUESBREAKERS they only had this one lp, were there any demos ? if so collectors would be interested in this DYLAN influenced lp, allthough mostly slow and sometimes quiet music there are a couple of rockers, and everything seems to lead up to the epic sounding 60s folk rock / fuzz number 'GILBERT STREET', which we'll say goes into a 60s top list, uummm it's the name that probably kept record buyers from ignoring this, they shoulda picked another name and maybe they woulda sold more lps....
' GILBERT STREET '
what begins as a very slow gentle folk rock number alternates with euphoric blasts of fuzz from the electric guitars, and organ, this song builds into an epic 60s tune were few have traveled, this is very well written and composed, a MASTERPIECE..................'AND THE LADY OF THE FLOWERS IN HER RED BRICK TOWERS, EXCAHNGING YELLOW FOR POWER AND A YARD FOR ( ? ) HAIR, FOR NO REASON, ( chorus, fuzz attack ; GET YOUR TICKET IN THE CENTRAL LINE GET OFF AT BOND STREET ' ..........' AND THE QUESTION IS JENNY'.............' AND THE LADY IN BLUE WITH HER CHILDHOOD HERO'..........( ends with )........' i WISH u WELL, i WISH u WELL,i WISH u WELL, ..............i WISH u WELL '......more songs coming soon....
LEFT BANKE
''PRETTY BALLERINA' .....' 67.......haunting 60s pop, very dreamy, and very good, 'I had a date with a pretty ballerina Her hair so brilliant that it hurt my eyes, I asked her for this dance and then she obliged me Was I surprised, yeah, was I surprised, no not at all'..............this band first scored really BIG with a GREAT pop song called ' WALK AWAY RENEE'.......
JAMES McCARTHY
this singer/songwriter released this rare lp of folk songs in '71 under the title - 'Born a Loser', the title track is our favorite as it could be autobiographical as a lot of people throughout music history have referrred to themselves as Born Losers, so to speak......the tracklisting for this very rare lp which came out on blue vinyl is as follows : 1 Born A Loser, 2 Bottle Of Wine, Another Day, 3 Who Am I, 4 No Where To Go,
- side 2 -
6 Dandelions In Summertime, 7 She Falls Like The Rain, 8 Love, Love, This Whole Wide World, 9 Birds Sing, Bells Ring, 10 I'm Just A Poor Boy, Baby You, 11 Hey, Mister Sun.........now there was a movie directed by Tom Laughlin which came out in '67 prior to the Billy Jack films called The Born Losers, but McCarthy probably just got the title from elsewhere, The Heartbreakers had a super charged punk tune in '77 called ' Born To Lose', but its doubtful they ever heard of this lp, ......we'll bring selected lyrics here eventually : )
'LYMME AND CYBELLE'
' FOLLOW ME '
folk pop-rock with lovely female vocals, ' STARS ARE HIDDEN NEATH MY LIDS, I JUST CAN'T KEEP GOING, NOW YOUR ( ? ) SKIES ARE FALLING THRU, ARE CALLING ME'
THE CHOIR
' IT' s COLD OUTSIDE '
BYRDS-type folk-pop.........' WELL MY WORLD USED TO BE SUNNY AND JOKES USED TO BE FUNNY, BUT NOW YOUR GONE AND EVERYTHINGS TURNED ALL AROUND, WELL MY WORLD USED TO BE WARM'.......and who was this cleveland band ? well they featured 2 members who would later jion the fantastic RASPBERRIES, yes a cd of demos was released a few yrs back and is recommended for it's BEATLES-type folk-rock.......
---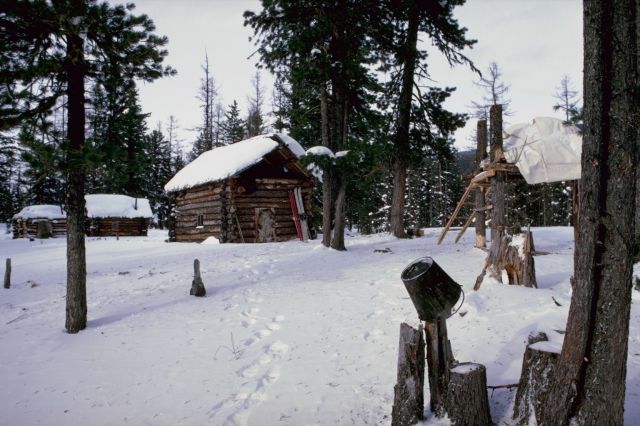 ---
SMOKIE

this band began with a 45 lp 'PASS it AROUND', they too had help from CHINN/CHAPMAN, and although they flirt with the glitter sound a bit, they sound different from C/C glitter bands,they have more of a mainstream rock/country rock sound 'pass it around' 'it makes me money', and 'shy guy'' are among their first lp's many highlights, and with the emphasis on the vocals they remind us a lot of the 60's songs of the BEE GEES, and the BEATLES,

the 2nd lp and 3rd lp's are strong lp's also, notable for such songs as the great 'going back to bradford', and the superb 'GOIN' HOME', later they covered NEW WORLD's 'living next door to alice' a GREAT song, but nicole does not like this one, singer CHRIS NORMAN went on to a big career in europe and a duet with mrs. SUZI QUATRO on the big hit 'stumblin' in', we recently received a tape of unreleased SMOKIE tunes...some real good gems,

amongst them are 'LOVE's A RIOT' '78, great C and C cover, one of their heaviest tunes, , and 'i can't stay here tonight' is another unreleased gem to look for, in '82 they had a great BEATLES inspired tune with 'warm nights with you', they backed DONOVAN in the 70's on great tunes like his 'astral angels...there is something about their slow songs that evoke a similiar sound that the GRATEFUL DEAD sang on their superb lp 'american beauty'...before they ran under the names NOVA and KINDNESS... if you want some music that sounds sometimes like SMOKIE, only a bit more glam sounding seek out SHABBY TIGER (page 4)....

KAJUNUS PICKETT

'MOVIN' ON'

this band featured 2 members of SAILOR before they performed in that band.....they had an lp in ' 72, this song is a GREAT country-rock number , sounds like the KINKS meet the FLYING BURRITO BROS........(intro ; people chatting and laughing at a party ) 'ROLLIN' HIGH, ROLLIN' LOW, WATCH EM' GROW, SEE THE PEOPLE MOVIN' ON.......SOME GO UP AND SOME GO ROUND'.....and.....'EVERYDAY WE BEEN A BETTER WAY IN THE SHAPE OF THINGS TO COME'......search for this single.........*

JIM KWESKIN jug band

a really talented group of musicians in the 60's who played the sounds of vaudeville and jug band music that was popular in the first half of the century JIM KWESKIN first teamed up with GEOFF MULDAUR, in the early 60's MARIA D'AMOTO later married GEOFF and became what else - MARIA MULDAUR....their lp from 66 is the one we have, and we recommend it for it's zany enthusiasm, just listen to 'garden of joy', and 'i'm a cowboy' not many bands used a kazoo as a major instrument back then ! some real gems to look for are 'my gal' , and 'sadie green' from the newport 64 folk festival....excellent !...they released a few more lp's, and the members would each branch out on their own..

BUBBLE PUPPY

from texas i believe... one lp came forth from this pyschedelic quartet in '68...strong playing on the lp 'a gathering of promises'...'hot smoke and sassafras' reminds the listener a bit of early PINK FLOYD, but the lp sound is more for fans of THE GRATEFUL DEAD, and CREAM, other good tunes are the title track *, 'hurry sundown', and the closing 'BEGINNING' a solid pysch lp, very good musicianship, every song ranges from good to GREAT ,they reunited to play in the 90's and released a new record...
---
MARCUS HOOK ROLL BAND

a pop rock band who released some good singles in the early 70's... 'NATURAL MAN' '72 features good musicianship, and strong drumming and guitarwork...overall a good rock effort.....'DON'T U WORRY ABOUT ME CAUSE I AIN'T NEVER GONNA STOP, SAID DON'T U WORRY ABOUT ME I'M A NATURAL MAN'....... produced by GEORGE AND VANDA YOUNG.....this band featured MALCOLM and ANGUS YOUNG who later jioned AC/DC and found stardom, see this site for great info on these band members previous bands -

http://www.buoy.com/~bonfire/related.html
---
MUNGO JERRY

this band had a large following in the late 60s - early 70s, sometimes you'll find a Glam comp. with this band on there, but ourselves and friends agree they were not glam, rather a good pop-rock band, their most well known hit was 'IN THE SUMMERTIME' a good ol' rock number with piano and that ol' vauedeville feel.........everyone knows this number, they were an interracial band who were huge in europe and had a following in the u.s. as well, 'allright, allright, allright' released in '73, is well allright, nothing great, much better is 'BABY JUMP'.......this one is zany funk-rock with Cool electric guitars, GOOD song all though not quite glam.........'SHE WEARS THE MICRO-MINI DRESSES HAIR HANGING DOWN HER BACK, SHE WEARS HER SEE THRU SWEATERS, SHE LIKES TO WEAR HER STOCKINGS BLACK,........AND IF I SEE HER TONITE, U BETCHA THAT I'LL ATTACK............OH I SAID BABY, BABY, BABY WHAT U DOING TO ME......here is a site for MUNGO JERRY -

http://www.mungojerry.com/

SMOKE

a 60's band who had a hit with a song called 'MY FRIEND JACK' which was a minor hit about LSD :)...they carried on into the 70's with 'sugar man' '72, and 'THATS WHAT I WANT' '74 in the same year....these songs feature the moog sound, and are allright, in '74 they released 'shagalagu' which also featured the moog * 'THATS WHAT I WANT' is by far the best of these, actually this one can be classified as 'GLAM', and is a Great song with it's rapid -fire guitar work, much better than the others mentioned here 'sugar man', and an other called 'shagalagu' kinda blow.......

the MARBLES

a band who had songs written by them for the BEE GEES, they only had about 3 singles and b-sides around '68, 'only one woman' is allright, with emphasis placed on the vocals as in the songs of the brothers GIBB, and the followup 'the walls fell down' is better, these songs go in a similiar direction as PROCAL HARUM's 'whiter shade of pale', the latter has more of a BEE GEES sound.....Note; there was a 70s nyc mid 70s new wave band by this name who had a Brilliant single with 'RED LIGHT', but they were not the same band, update ; in dec '07 we found this video for 'Only One Woman' on youtube, while watching a far wiser GRAHAM BONNET performing in the film THREE FOR ALL circa '74 in a glam act called BILLY BEETHOVEN, .......still this video from '68 is pleasant nostalgia with a girl doing whirls onscreen behind the band -

http://youtube.com/watch?v=tC1auBpqZ4E&feature=related
---
LYNRYD SKYNRD

'SATURDAY NIGHT SPECIAL'

(Ed King - Ronnie VanZant)

'Two feets they come a creepin' Like a black cat do And two bodies are lyin' naked Creeper think he got nothin' to lose So he creeps into this house, yeah And unlocks the door And while a man reaching for his trousers Shoots him full of .38 holes

(Chorus)

Its a Saturday night special Got a barrel that's blue and cold Ain't no good for nothin' But put a man six feet in a hole

Big Jim's been drinkin' whiskey And playing poker on a losin' night Pretty soon, Big Jim starts a thinkin' Somebody been cheatin' and lyin' So Big Jim commences to fightin' I wouldn't tell you no lie And Big Jim done grab his pistol Shot his friend right between the eyes

(Chorus)

Hand guns are made for killin' Ain't no good for nothin' else And if you like your whiskey You might even shoot yourself So why don't we dump 'em people To the bottom of the sea Before some fool come around here Wanna shoot either you or me

* more COUNTRY ROCK *

the next few bands played some great country rock, allthough not as good as say the BURRITO BROS. or the GRATEFUL DEAD, these bands all deserve recognition.........

the FUGS

underground 60's rock from n.y.'s lower east side, we have the FUGS 1st lp, which is a true original 'nothing', 'boobs a lot' and 'the 'swineburn stomp' are among the highlights, and i was told they were the first rock band to record the HARE KRSNA MANTRA onto an lp in the 60's....i was informed that the hare krsna chaning is on their 67 lp 'tenderness junction' with allen ginsberg, their first lp sounds like a country rock band under the influence of acid and result in pure lunacy...

KALEIDESCOPE

there existed another band in the u.k. at the same time as this u.s. 60's band whose music is very different, allthough they released an lp in 67, full of multi-intruments, and a middle eastern sound, they changed their style completely by the time their 4th lp 'BERNICE' came out in '70, this offbeat lp mixes low-key pysch, blues, and country blues, that reflect the GRATEFUL DEAD and bands like the JEFFERSON AIRPLANE of the

time...among the highlights are the funky 'CHOCOLATE WHALE'.......the funny hillbilly tune 'sneakin thru the ghetto' ( that was a real kneeslapper) says the singer at the songs end...... 'LIE and HIDE' was another good tune more in a ZAPPA -demented-blues style, and the closing 'NEW BLUE OOZE' is a decent psych-blues number.....they were led by DAVID LINDLEY........don't know anything about their other lp's.............

MASON PROFITT
country rock band led by brothers JOHN and TERRY TALBOT, they used to open some shows for the GRATEFUL DEAD... we have one of their hit singles called '2 HANGMEN', an EXCELLENT ANTI-GOVERNMENT STATEMENT WHICH GOT THEM BANNED FROM THE RADIO back in '69, solid drumming and very good musicianship on this tune, another hit was called 'rectangle picture' about a soldier in vietnam, they had 5 lp's into the early 70's then began releasing christian music.....one member JOHN TALBOT composed a book about the life of ST. FRANCIS.........called THE LESSONS OF ST. FRANICS...from that book we borrowed some GREAT quotes -
JULIA CAMERON - " the secret of unleashing creativity lies in an expierence of the mystical union of God", "CREATIVITY IS GOD's GIFT TO US.USING OUR CREATIVITY IS OUR GIFT BACK TO GOD".
and
'YOUR MIND SHOULD BE FULL OF LOVE FOR GOD, FORGETFUL OF YOURSELF' - Venerable Charles de Foucauld -
POCO
one of the founding bands of the country rock sound POCO began in the late 60s around the time as the FLYING BURRITO BROS. ( see above ) and others, they were friends of the BYRDS and others on the scene and did release quite a few pop gems of which we'll highlight here, the band were led by RICHIE FURAY and JIM MESSINA, who later became half of LOGGINS and MESSINA, they had many lps throughout the 70s and into the 80s....
'PICKIN' UP THE PIECES'........from their 1st lp from '69 is a GOOD pop gem with great vocal harmonies similiar to what the BYRDS had been doing along with gentle guitar playing........'A GOOD FEELIN' TO KNOW' from ' 72 is a GREAT one, a good example of their rock style and defintely one of the band's best with it's solid rhythm section and rock hard beat......' WHATEVER HAPPENED TO YOUR SMILE ' is a rather GOOD song as well, very encouraging and more or less in the style of C. S. and N.........and on 'FAITH IN THE FAMILIES' , a folky number they state ' We are living in a time that is ours to share, catch up dont you stray too far behind, for the time has come for us to really care would you trade me your dream for mine' ?......POCO brings to mind all that was good and innocent about the 70's :)
---
DAVID ACKLES
very gifted songwriter, as a child he starred in a tv show where he wore an 'A' on his t-shirt, whatever that means, the lp 'SUBWAY TO THE COUNTRY shows him to be a gifted folksinger along the lines of GORDON LIGHTFOOT, the lp has many highlights among them, 'out on the road', 'inmates of the institution'
and the standout is definetely the closing 'SUBWAY TO THE COUNTRY', a sad but reassuring number, about a man who is trying to scrape together 3 dollars together so he can take the subway to visit his kids, a DEFINITE LOST POP SONG, critics say the lp from '72, AMERICAN GOTHIC , is an undiscovered masterpiece.........
TIM BUCKLEY
'DOLPHINS' is a really well written and played song from the large catologue of this famous folk singer, this is a folk song with acoustic guitar and mandolin which leaves the listener with a peaceful feeling, take a look at these lyrics ' SOMETIMES I THINK ABOUT SATURDAY's CHILD AND ALL ABOUT THE TIMES WE WERE RUNNING WILD, I BEEN SEARCHING OH THE DOLPHINS IN THE SEA, OH BUT SOMETIMES I WONDER DO U EVER THINK OF ME, I'M NOT THE ONE THAT TELLS THIS OLD WORLD HOW TO GET ALONG, I KNOW THAT PEACE WILL COME'...........AT THE END HE SINGS ' THIS OLD WORLD WILL NEVER CHANGE, THIS OLD WORLD WILL NEVER CHANGE, THIS OLD WORLD WILL NEVER CHANGE..............' check out his collection, he has many highly acclaimed lps and singles in the 2nd half march '05 JONSEY chose this song to close one of his shows, after listening we realized we had this in our collection and had to review it ( it was sent to us by TERRY STAMP of THIRD WORLD WAR, thanks terry ).....
PETER SARSTEDT
another singer-songwriter of the late 60s - early 70s era, track down 'Sons of Cain are Abel' a song he did way back, LISTEN CAREFULLY to the lyrics and you will die with laughter, after we heard it, we laughed all day long just because of the way he phrased a sentence !.....however he had a few songs that stoodout from the pack especially the GREAT ' 'Where Do You Go To My Lovely' ? '69, a gentle rambling folk song with interesting lyrics, such a good tune, we have the complete lyrics here -
You talk like Marlene Dietrich and you dance like Zizi Jean-Maire. Your clothes are all made by Balmain and there's diamonds and pearls in your hair.
You live in a fancy apartment off the Boulevard St. Michel Where you keep your Rolling Stones records and a friend of Sasha Distel.
You go to the embassy parties where you talk in Russian and Greek And the young men who move in your circles, they hang on every word you speak.
But where do you go to my lovely... when you're alone in your bed. Tell me the thoughts that surround you. I want to look inside your head.
I've seen all your qualifications that you got from the Sorbonne And the painting you stole from Picasso. Your loveliness goes on and on. When you go on your summer vacation, you go to Juan-les-Pins
With your carefully designed topless swimsuit You get an even suntan on your back and on your legs. And when the snow falls you're found in St. Moritz with the others of the jet set. And you sip your Napoleon brandy, but you never get your lips wet.
But where do you go to my lovely... when you're alone in your bed. Tell me the thoughts that surround you. I want to look inside your head.
You're in between twenty and thirty, a very desirable age. You're body is firm and inviting, but you live on a glittering stage. Your name it is heard in high places. You know the Agha Khan.
He sent you a race horse for Christmas and you keep it just for fun, for a laugh, aha aha. They say that when you get married, it will be to a millionaire.
But they don't realize where you came from and I wonder if they really care, or give a damn. But where do you go to my lovely... when you're alone in your bed. Tell me the thoughts that surround you. I want to look inside your head.
Ah, remember the back streets of Naples, two children begging in rags Both touched with a burning ambition to shake off their lowly-born tags, so they try. So look into my face Marie-Claire and remember just who you are.
Then go and forget me forever But I know you still bear the scar deep inside, yes, you do. Ah, I know where you go to my lovely... when you're alone in your bed. I know the thoughts that surround you, cause I can look inside your head.
The PRINCIPAL EDWARDS MAGIC THEATRE
this band were a theatrical band of the late 60s - early 70s meaning they wore some cool threads onstage and at least one member, one of the female singers wore face paint, the band were from france but sang at least some songs in English as on the lp Soundtrack, the lineup has 4 girls and 4 guys, from a live tv appearance there are 3 girls on stage singing with 4 guys onstage with them playing the music, the music is rather good, similar to Fairport Convention and other folk rock of the day, they formed at Exeter University and the main singer was the lovely VIVIENNE MACAULIFFE,....we like the song Pinky: A Mystery-Cycle.....with the background drums and whispered vocals and atmospheric background, the last lp they did was Round One in '74 before calling it a day.......
JOE BROOKS and ROSCOE
not too sure about this band's output, but if you can find it search out 'MORNING BLUE BUTTON'.....it is a surreal folk song of the old fashioned type backed by ambient strings with some of the most unique lyrics about - time - we've heard in sometime since umm maybe folk artist Dory Previn......Mr. Brooks sings a line about ' plastic painted people ' and then........'IT's NOT THAT LATE BEFORE THE SAND HAS RUN OUT OF THE HOURGLASS, TIME IS A ONE TIME THING, TOO LATE TO HIDE IT NOW, IT's ALL A SOMETIME THING YOU CAN RELY ON..........AROUND US NOW........
JIM COLLINS
this release came out in 1970, supposedly Collins performed under various names; Terry, Rojvi, etc....whatever the case 'God Song' from this lp is a standout folk tune with interesting lyrics, somewhat spiritual.....the track listing is as follows ; 1 Love, 2 ? in Mars 3 God Song 4 Bring Some Pleasure in Your Eyes......side 2....5 Morning Soul, 6 Jesus, 7 Walk in the Country, 8 Time for now....Not sure if what the other releases were under the other names or if more came out under his real name ?
LEN BOATMAN
real onscure one off called 'The Land of Milk and Honey' circa 1970, this is very quiet folk-psych predating say artists like JANDEK, more info to come...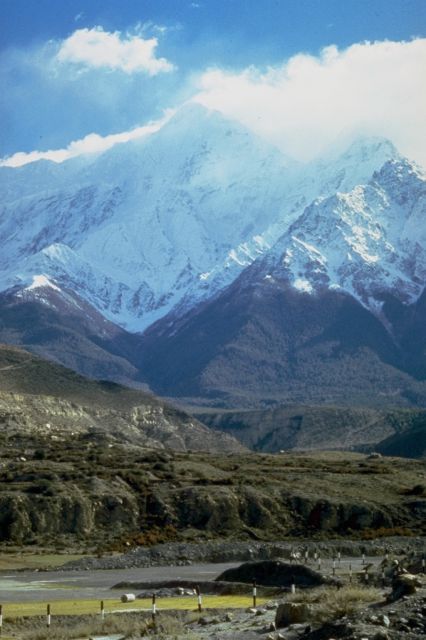 BARRY MCGUIRE
'cosmic cowboy'....campy tune from a singer who talks his way thru this tune, the background singers add nice vocal touches *
JUSTINE
This one were a us band allthough some sources have listed them as from the uk, whatever the case the lp they released in 1970 is full of superb folk-rock, with 2 gals in the band and 3 guys, the group made a wide variety of sounds, and just the one lp, but it's worth getting along for our favorite the beautiful 'BACK TO BOULDER', a song about the city in colorado that anyone can relate to with lyrics such as.....'2 lonely years i travel now i come back home, left my wife and children, for money to loan'....check ou the download at youtube and you'll see what we mean......however was there another band with the same name around the same time ? maybe one were from the uk and one from the us, whatever the case the 2 girls names were VALERIE CAPE, and BETHLYN BATES, seems another gal who was a member at one time was named LAURIE SILVERS....if you like this song you may like a band around the same time called MAGNA CARTA who had a good folk lp in 1970, and check out also VISONS of SUNSHINE who had one of the best songs of the 60s called 'SUMMER SUNDOWN WOMAN' ( see page 3 ) also similiar to JUSTINE.... :)
LAURIE STYVERS
2 hrs later Justine member went solo an had 2 lp s in '72, and '73 . . . From the 1st lp is a song called 'BEAT THE REAPER which should be heard if u are reading this as we give it a 70s invasion award for folk music of the 1st class, lyrically, in style an execution as this girl sings like an angel here....we will elaborate more here later on this song, an possibly review these lp s sometime in the future as from what we've heard of them it appears she had more talent than is given credit for , the 2nd lp was called ....the colorado kid :)
SYBILLE BAIER
this folk lp as recorded in '73 but never intended for release, some songs ended up in a couple of german films, one by WIM WENDERS, allthough she was from germany the music is sung in english, the songs are soft gentle folk songs that have been compared to the style of say VASHTI BUNYAN whom we have reviewed somewhere on the 70s invasion, not sure where though, here is a tracklisting for now.......Tonight I Lost Something in the Hills End Softly Remember the Day Forget About William Says Elliott Colour Green Driving Girl 1 Wim 1 Forgett Give Me a Smile
Raun McKinnon
folk singer of the 60s, had about 4 lps recorded starting in the late 60s we believe, the song we want to bring to your attention is called 'Hold on to Love' which can be heard in a very good horror film that came out in '73 called 'Messiah of Evil', ....this is the theme song and was written by one Elaine Tortel, it is very atmospheric and a bit hard to describe, kind of an acquired taste, it goes well with the film of which stars some classy gals of the 70s ; Marianna Hill, Anitra Ford, and Joy Bang :)
JOY of COOKING
'BROWNSVILLE' '70, is a joyful rockin' tune, with pearl guitar sound, female vocals ,and a country-rock sound.....they had 3 -4 lp's '70-'72, the girls were TONI BROWN, and TERRI GARTHWAITE, the band were from berkely....:)
HARLEY's PEOPLE
nothing to do with Mr. Steve Harley, this is an obscure act of the late 60s - possibly early 70s, may have been led by a singing nun according to source, the song 'Peace of the Night' is just that peaceful acoutic folk music, they may have had an lp released, not sure if this was a single or off of the lp, not as good as say Smokey and his Sister but not bad....
The STORYBOOK PEOPLE
folk pop-psych act that surfaced in '67 or so maybe earlier, we like this tune 'Do You Believe' quite a bit :) . . .it has that sound that is only 1967 with electronic squiggles from an organ throughout, the song ...this song is about reincarnation... the singer begins 'Do you believe in reincarnation, if you do here's something for you, flashing back in time, I lived in the days of time....( later )...... . .In 1394, I couldn't have loved you more, I picture you in a meadow through the sunshine, My armor is now rusty, my iron mask is quite dusty, But our love is everlasting through time'. . . Overall this song sounds like that old psych hit "In the year 2525", by ZAGER and EVANS...
TRACY COLE
Mrs Cole recorded this lp in '75 in bullhead Arizona, and released it around this time, it was called 'Top of the Mountain' and came out on Simondee records. It is classified as - cosmic folk - This is a folk lp with some unique sci fi touches for certain songs like "Silver Spaceship" and 'Mystical Magic', others were 'My Special Love Song', and 'Top of the Mountain' , which is the title track, reviews to come :)
---
FANTASY

this band from miami florida had a GOOD lp in '70, 4 guys, and a gal named LYDIA MILLER was the singer, who sounded wise beyond her years........this was one of those lps we listened to back in college once every 6 months....amongst the highlights of this psych lp are; 'circus of invisible men', 'understand', and the closing 'WHATS NEXT'.......the band's music reflects the sounds of pysch bands of the day, a bit like JEFFERSON AIRPLANE, but FANTASY, had their own sound :)

SIR DARWIN GROSS

'OLD EKANKAR' '72.... GREAT ONE ! ...a song sung in an old fashioned style that would make MR. ROGERS proud, kinda like the similiar style what JONATHAN RICHMAN would approach on his 'r-nr with the modern lovers lp...

PAUL WAGNER

in '72 Wagner recorded this folk lp, he might of had another in '73, having heard a few songs we can say that they were above average quiet folk music common of the day, well written produced, looking him up online seems some of the lyrics involved gay rights, and so on, not sure what else he has done....

JOE MEEK

'TELSTAR' is a GREAT novelty tune, with 3 dimensional vocals, from around '64 i believe, i can hear some hawaiian sounds in there, he did some great production work with bands like the TORNADOES, and the HONEYCOMBS...
HONEYCOMBS
'HAVE I THE RIGHT' ?...'64.... zippy, campy , pop-rock number with very UNIQUE organ led sound, sounds like bumblebees,....they had another called 'is it because' in a similiar upbeat pop style, and both were produced by the multi-talented JOE MEEK.......we have a cd which is their 'Best Of' and they have lots of great songs, a real standout is 'MY LOVE IN TOYKO', written probably after they toured there in '65, this has a surreal organ that shimmers ultra violet rays throughout the number and great vocals...reminds us of kitsch japanese culture :) elsewhere 'EYES' in a unique experimental song.............go to the impossible discographies link on page 10 for more info on the HONEYCOMBS
'OH MY LOVE IN TOKYO, I CAN'T LET YOU GO, MY LOVE IN TOYKO'.....................................!!
JENNY MOSS
'HOBBIES' is cheerful sunshine pop-rock produced by JOE MEEK, 'La,la,la,la, hobbies, boys, nothing but boys, i've had my eyes on quite a few', see this site for a sample from the comp. JOE MEEK's GIRLS -
http://www.thetruevinerecordshop.com/joe%20meek's%20girls%20info.htm
---
BROOKLYN BRIDGE

sophisticated professional pop band of the late 60's, led by JOHNNY MAESTRO.....we believe it is their debut lp which contains the stunning pop number , with male/female vocals....'WORST THAT COULD HAPPEN' a guy claims his love for a gal in the song.....the lp contains also another great POP song , 'BLESSED IS THE RAIN', and also 'your kite my kite'....swell music for a sunday morning *, this lp is yea you know kinda special.........check out youtube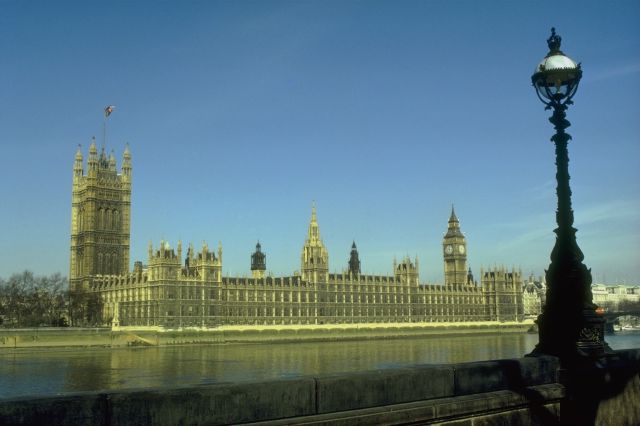 TINY TIM and MISS SUE
'TRUE LOVE' , don't know when in the 60's this was released, but it's a GREAT song, a duet between tiny and his wife, WELL WORTH searching out....
SAFFRON
'vision is a lovely word'....slow soft pysch, has an old church organ sound, with LOVELY female vocals.......anyone know the date ?
RED CHAIR FADEAWAY
' all your tricks on me'.......acoustic and electric guitars swoon over female vocals, date of release ?..........hard another yrs later in a similiar vein called 'Curious and Curiously'....good one...
CALENDUELA
' '........not sure about this one......sounds like it's more from the 90's or so, slow guitar licks, female vocals, and sounds like a dancebeat in the background......but it was sent to us by a 60's fan with the above 2, he was not sure either.... so here it sits :)
---
the LETTERMEN

'IF' is a really nice song, very gentle pop pysch, with a liquid organ sound, they had other hits like 'goin' out of my head'... they were led by JIM PIKE and BOB ENGERMANN, they had many pop lp's in the 60's and 70's.....

ANNE MURRAY

don't know much about this pop singer, allthough 'PUT YOUR HAND IN THE HAND' is a really GOOD soulful pop number, with a great sing-along, she has had quite a few other hits too.....more in the adult contemporary mode, not as good as Streisand but well worth seeking out...

ARCESIA

'BUTTERFLY MIND'...obscure acoustical pysch song, with vocals that reach out and surround you, we would love any info on this rare item...

BEGGAR's OPERA

'TIME MACHINE' a song about time travel from around '71, well played progresssive rock sound that sounds a bit like old PINK FLOYD.....kinda hard to fit with the others in here, but here it is,

UNKNOWN SINGER ?

yea like the GREAT unknown song we have reviewed on page 2 is it ( 'red and green talking machine' ) this one is unknown to us, but some of you know what gal sang this lsd induced 60s psych rock number, ( sounds like it's from '69 - '70 )organ led with some cool drum playing....she goes...'i saw the sunlight breaking on a morning, i saw the moonlight just the same, i know there's a water falling from the holy mountain, i switched a mirror on myself........to mechanical future, i don't know where i been.....( maybe sings something else about a winter's evil )....

SCOTT WALKER

'The Seventh Seal', yes i suppose this is maybe the theme song from this film which one of us many yrs ago, this is melodic folk with a medieval flare which coulda came out in the 70s but actually dates back to the early 60s, the song conjures up a surreal atmosphere as is the film itself is a surreal setting.......selected lyrics....

Anybody seen a knight pass this way, I saw him playing chess with Death yesterday, His crusade was a search for God and they say, It's been a long way to carry on,.......Anybody hear of a plague in this town, The town I've left behind was burned to the ground, A young girl on a stake her face framd in flames cried, I'm not a witch God knows my name...

http://www.songlyrics.com/scott-walker/the-seventh-seal-lyrics/
---
Mr. JIMI HENDRIX
***THE NEXT FEW BANDS ARE WELL KNOWN, AND WE HIGHLIGHT SOME OF THEIR LESSER KNOWN ALBUMS***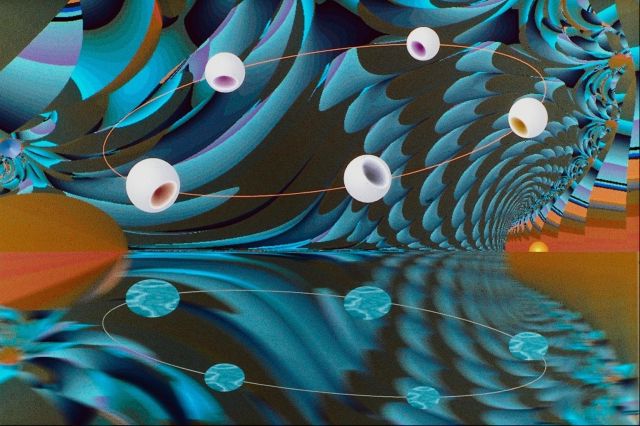 PARLIAMENT -the greaTest glitter-SPACE-funk band in the world (see page 5 - funk section)
PINK FLOYD
okay so floyd's not obscure, but we want to point out our favorite floyd lp called ATOM HEART MOTHER, in '70 i believe this was a soundtrack for a film called MORE, it is truly unique, eerie in some places, very relaxing in others, listening to this is like taking a trip to another world where everything floats...'M.O.R.E.' itself is a pretty good record showcasing the band with more experimental music, for other great PINK FLOYD records try the WORKS, UMMAGUMMA, and RELICS, PIPER AT THE GATES of DAWN, and SAUCERFULL of SECRETS...and the song 'free four' from the works lp shows a little glitter influence with handclaps and electric guitar...
SYD BARRETT
founding member of PINK FLOYD went on to a solo career, releasing some singles, and a few lp's, erratic in style, the music can be classified as true 'outsider music', we will review 'OPEL' an lp of demos, and 'the MADCAP LAUGHS'.....'OPEL' begins with the title track, syd sings 'isn't it good to be lost in the woods' while a rag-tag carnival-like pysch plays in the background, his vocals shine on 'golden hair' of which there are a few versions of....
'THE MADCAP LAUGHS'
for us 'OPEL" is a lot better of a record than 'THE MADCAP LAUGHS', a lot of the songs sound like acoustic sketches as opossed to songs,but nevertheless there are some good songs on it.......'no good tryin' features kinetic drumming, and a good electric sound from the guitar.......'NO MAN'S LAND' is one of the best, dirge-like pysch, strong elec sound....songs like 'love u' and 'here i go' are vaudeville songs similiar to IAN WHITCOMB.....'golden hair' is a very quiet tune, acoustic guitar with xylophone.......'if it's in you' is a peaceful sort of song, and the closing 'LATE NIGHT' SYD sings 'on a distant shore, miles from land'...accompanied by acoustic guitar.........his music is an aquired taste, newcomers should start with 'OPEL'....:)
'dolly rocker' is a sparse acoustic track, 'swan lee' features jagged electric guitar, with sing-speak lyrics, 'LET'S SPLIT' has a raw acoustic guitar, sings syd 'let's split, i'm tellin u this is it, hound, hound, back down, abound'.......'LUCKY pt 1' is one of the best, experimental pysch, with xylophone and bongos !....the closing version of 'golden hair' will leave u with a feeling of peace......elsewhere syd 's songs are mostly acoustic ramblings, some sound like sketches more than songs, this is a great record to listen to late at night......nightime music ya know
GRATEFUL DEAD
, we like this band a lot and want to mention their 2nd lp 'anthem of the sun' which is full of electric distortion, sing-alongs, chanting, and GREAT psychedelia, GARCIA got together with DAVID GRISSMAN for the excellent bluegrass lp 'old and in the way',in 75 some members got together with GRACE SLICK and DAVID CROSBY to perform on NED LAGIN's electronic computer lp 'SEASTONES', and the tune 'us blues' from 74, does refelct the good time flair of the times...and i believe it is on the song 'AIKO, AIKO' they sing the lyrics 'that's right the women are smarter' ! we have enjoyed listening to the dead very much, over the years, and they have many great lps such as their '71 self titled lp 'AMERICAN BEAUTY', 'SHAKEDOWN STREET' and several others, some of their lives bootleg tapes are great whereas others sounds like the band is playing the same notes for an hour straight, elsewhere the individual band members have released strong material on the side over the yrs,
---
WIND in the WILLOWS

this lp has some great tracks because one Mrs. DEBORAH HARRY sang with the band back in '68, WIND in the WILLOWS in 1968 DEBORAH HARRY was a teenage singer with a folk-pysch band called the WIND in the WILLOWS, one lp was released , one remains unreleased, the lp begins in kinda mix of MAMAS and PAPAS style folk, but since it was recorded in '68 naturally it has lots of experimental psych touches added, no bad songs except for track four about someones uncle, the opening track 'MOMENTS SPENT' is pleasing and soothing music, the kind you can relax to at night, the lps center piece 'THERE IS BUT ONE TRUTH DADDY' ends side 1, it is a spoken word excert from the children's book ( as sung by band leader PAUL KLEIN ) 'THE WIND in the WILLOWS' with the band singing a drone in the background towards the end, cool song, after a few listens maybe you'll notice a small comparison can be made to ROXY MUSIC's 'In Every Dream Home A Heartache', then again maybe you won't....

side 2 offers up charming songs such as 'park avenue blues' and 'the friendly lion' but ' THE DJINI JUDY ' is the track that the lovely Mrs. HARRY sings lead on and it is really good, the other girl in the band IDA does a nice job on harmonies on the songs with debbie....'SHE's FANTASTIC AND SHE's YOURS' is amongst the lps highlights, the band finds a cool groove with fuzz guitar and does a great job, the last number 'WHEEL of CHANGES' is an experimental track, and one we like and ends the lp on a good note, see our downloads page 5 for a youtube clip of Debbie singing with this long lost folk band :)....see our gallery on the WIND in the WILLOWS in our ' gateway 2 ' .........

track listing ; 1 moments spent, 2 uptown girl, 3 so sad, 4 my uncle used to love me but she died, 5 there is but one truth daddy, 6 the friendly lion, 7 park avenue blues, 8 djini judy, 9 the little people, 10 she's fantastic and she's yours, 11 wheel of changes........

GORDON LIGHTFOOT

famous folk singer, started in the 60's writing hits like 'early morning rain', for folks like PETER, PAUL, and , MARY.......in '71 scored a huge hit with the wonderful 'IF YOU COULD READ MY MIND', and in '74 hit another peak with a great lp titled 'SUNDOWN' the lp begins with the title track, that everyone remembers, the song 'seven island suite' has a nice organ sound, and background chanting......., 'circle of steel' has a flute accompanying the acoustic guitar, and 'HIGH and DRY' is a superb sing-a-long type song, with lyrics such as 'I HOPE YOU FIND YOUR WAY BACK HOME before you die'.....elsewhere 'carefree highway' is a really really GREAT folk-pop hit oif the 70s , and the closing 'too late for praying' is the icing on the cake, highly reccommended for folk enthusiasts.

LEONARD COHEN

'Songs of leonard cohen ' recorded in '68 is definetely one of the best folk lp's of the late 60's... among the highlights are his huge hit 'SUZANNE ', 'so long marianne', 'sisters of mercy', and 'one of us can't be wrong', the female background singers add a very melodic sound in the background, this is a perfect album for a rainy day...

VELVET UNDERGROUND

well they are not obscure anymore, and yes we think they are the GREATEST, it's great to play LOU REED'S lp's back to back with the STONES lp's.............the album we want to discuss here is the country rock lp released in 72 called SQUEEZE featuring DOUG YULE and friends and no original members, the album has a strong CREEDENCE CLEARWATER REVIVAL sound and some songs resemble the poppier side of the FLYING BURRITO BROTHERS, so i guess this is not really a velvets lp but an interesting look at what DOUG YULE came up with in 72 using the name, actually he was against the idea of using the nam,e it was the idea of the record co. however LOOK at these great lyrics from 'she'll make you cry'...'she's got all the right words, speaks with such finesse, she knows how to paint her face, she knows how to dress, she can turn a maybe into a yes'... LOU REED influenced most of the bands on this site and we list quite a few references around the site....he was in a band in n.y. called the ROUGHNECKS back in '62, very hard to find........their exists a bootleg lp called - '66', by the velvets, one song is called 'melody laughter', the other, 'the nothing song' both over 27 minutes each of live improvisation, sounds like a great one to get !...........it has also came out as 'the black banana'................. check out also a pre-velvets single , hard to find released under the name ALL NIGHT WORKERS called 'Why don't you smile now', with REED and CALE and the other 2 guys at Pickwick records circa '65, sounds way different from anything that was to come, sounds more like JEFFERSON AIRPLANE /BUFFALO SPRINGFIELD especially on the vocals, check it out at youtube at this link -

https://www.youtube.com/watch?v=bQkgASNfiK4

Mr. Reed left a legacy of solo lps and still continues making great music till this day, we bought The RAVEN a few yrs after it was released in 2005, it contains some great music along with covers of a couple of his old tunes and some real crap where he sounds like a crack head homeless bum , check out #'s 13 and 14 and you'll see what we mean, and like a lot of his latter day lps you can find real gems but you have to skip over filler songs to find them....#2 'Edgar Allan Poe' is a good straight ahead rocker, on 'The valley of Unrest' a female singer takes the lead backed by electronic music and does a great job singing, 'far far away, are not all lovely things far away'.....since the lp is supposed to be about POE some of the songs have a dark quality to them, but not that dark as there is a wide variety of music here.....good covers of 'perfect day' and 'the bed' and one number called 'the broadway song' is humorous which is a put on really, # 14 'VANISHING ACT' is a real standout, as is 'Who Am I ? (Tripitena's Song)' which has some great lyrics, the last song 'Guardian Angel' is pretty good, but there is just too much filler and too many bad songs here so this lp should have been edited....then again what do we know about music ?

Lou Reed quote -

"The approach you would take in poetry. Instead of making a division between pop songs a real story or a real poem, merging them so the separation didn't exist anymore".

this tune below is from '74 here are the lyrics,DOUG YULE played on this one with Lou....

'BILLY'

Billy was a good friend of mine We grew up together ever since we were nine We went to school, he was my best friend And I thought our friendship would never end

In highschool he played football And me, I didn't do anything at all He made touch-downs, while I played pool And no one could figure out, which one of us was the fool

Then we both went to collage He studied medicine, while I studied foilage He got "A's", and I got "D's" He was going for his P.H.D. The I decided to drop out Then I decided to drop out Things were getting a little to hot

Billy stayed there, became an intern, then a doctor Then war broke out and he had to go But not me, I was mentally unfit or so they say, so, so

When he came back, he wasn't quite the same His nerves were shot, but not me Last time I saw him, I couldn't take it anymore He wasn't the Billy I knew, it was like talking to a door

Billy was a friend of mine I grew up with him ever since we were nine We went together to school And now I often wonder, which one of us was the fool

---
JONI MITCHELL
this folk-rock artist has some of the best vocals in the music business, she began her career in the mid 60's, and has influenced many people, allthough well known for big hits such as 'big yellow taxi', and 'WOODSTOCK', not everyone knows of her glorious masterpiece 'THE CIRCLE GAME', so good a song that we have included the lyrics to the right....> > on songs like 'CALIFORNIA' her vocals really shine,
and on hits like 'RAISED ON ROBBERY' she shows off that 70's flair, with violins !....'free man in paris' was a hit for her back then, and 'RIVER' is an AMAZING ballad, essential for all folk rock fans , a true 'work of art'....'oh i wish i had a river i could skate away on'................and from a reprise comp. came a great one called 'THE FIDDLE AND THE DRUM'.......start with the lp's 'CLOUDS' '69, or 'LADIES of the CANYON'.....'71, she has had many strong lp's, and in the 90's had a good one with 'come in from the cold', not may women in music have accomplished as much as JONI..........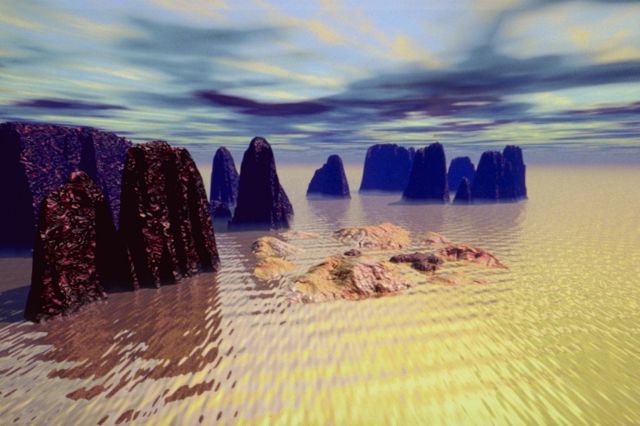 STEVE MILLER BAND
'DEAR MARY'
yes that right the 70s rocker who did 'FLY LIKE AN EAGLE' an many others made some superb music in the 60s such as this folk-pop classic 'dear mary'........very slow and gentle complete with BEATLES drums, this tune carries the listener far, far away.......and later a horn blows with majestic quality........'DEAR MARY THANK U FOR THE DAY..........DEEP IN MY HEART I'M WONDERING WHAT ELSE I CAN DO,WAITING FOR U' :)
ALICE COOPER
we like their music from the late 60's till the mid 70s, actually never heard anything past that.... but most people don't know about their first 2 lp's which sound completely different from their glitter era lps, 'pretties for you' produced by FRANK ZAPPA broke a lot of ground showcasing unusual pyschedelia, the definite standout being 'LEVITY BALL', their next lp EASY ACTION was their swan song, this has more of a super-plastic VELVETS/PINK FLOYD sound and the lp ranges from soft llulabys, to intense psychedelic jamming... recommended...and from '67 the SPIDERS (PRE ALICE) 'DON'T BLOW YOUR MIND' ! really great garage fuzz toned rocker !!! and there are 2 versions, one is intense, and one is more subdued............'NOBODY LIKES ME'...........this song was taken from a cd called simply 'GLAM ROCK STARS 2', it ends the cd which was a comp. of glam stars of the 70s mostly u.k., couple of u.s. stars and was released in germany.....this song is rather good, they perform this experimental song LIVE..........begins with gloomy guitars......'NOBODY LIKES ME, IT's ALL MY FAULT, NOBODY LIKES ME, NOBODY LIKES ME,.......OH YES WE ALL LIKE YOU (sing the band ), WE LIKE U, OH YES WE ALL LIKE U, OH YES WE ALL LIKE YOU, I NEVER GOT A LETTER, WE HAVE NO TIME...........( ALICE argues with the band here, then ) YOU NEVER CALL, YOU NEVER WRITE, YES I DO, YES I TRY, NO YOU DON' T, YES I DO, OH NO YOU DON' T , YYYEEEAAAA, HA, HA, HA, HA, WE ALL LIKE YOU , WE LIKE YOUR FAMILY, WE LIKE YOUR DOG SPOT, EVEN SPOT ? YYEEEAAAA, ..........( crowd cheers ), classify under -vintage abstract art........
here are some excerts from an interview that ALICE COOPER did on his thoughts on GOD
"I was pretty much convinced all my life that there was just one God and there was Jesus Christ and there was the Devil," he told KNAC.com.
When you believe in God, you've got to believe in the all-powerful God. He's not just God, He's the all-powerful God and He has total control over everyone's life. The Devil, on the other hand, is a real character that's trying his hardest to tear your life apart. If you believe that this is just mythology, you're a prime target because you know that's exactly what Satan wants: To be a myth. But he's not a myth, of this I'm totally convinced. More than anything in the world, I'm convinced of that."
Cooper said, "We have to make a choice. And everybody, at some point in their lives, has to make that choice. When people say, 'How do you believe this? Why do you believe this?' I just say nothing else speaks to my heart. This doesn't speak to my intellect, it doesn't speak to my logic - it speaks right to my heart and right to my soul, deeper than anything I've ever thought of. And I totally believe it. That being said, I'm not a very good Christian. I mean, none of us are ever 'good' Christians.
Spiritual awakening is happening around the world, Cooper believes. "It's obvious humanity is craving for answers directly born of awareness,"
see this link at JesusJournal.com for the rest of the whole interviewb ~
http://www.jesusjournal.com/content/view/79/85/
---
SWEET
everyone knows about sweet's 70's hits, but they put out some great unknown songs in the 60's, 'SANTA MONICA SUNSHINE', is as perfect sounding as a 60's rock song could be, with it's CREEDENCE/STONES guitar riff, it sounds fantastic !, 'slow motion' is their first tune and an example of fine pop-rock songs they were capable of back then, and they also released 'time' in '69,before going on to their bubblegum period with tunes like co-co , and 'funny funny', and by the time they released 'little willy' in '71 they were stars, search the lp Sweet's First Recordings for bubblegum gems like 'LOLLIPOP MAN', and 'I'M ON MY WAY' which is very plastic, very surreal 60s pop which finds a sound somewhere between the ASSOCIATION and LOVE....
...and they went on to release some of the best glam singles of the some of which were produced by PHIL WAINMAN we have many of their b-sides from the 70's, ones to search out first are 'miss demeanor' from '75, cover of 'paperback writer' '72, 'own up', 'man from mecca' ! '72, and 'medussa' '75.........and rare tracks like the live version of 'LIVE FOR TODAY' showed they were in a class all their own,....later in jan '78 they released 'YOUR LOVE IS LIKE OXYGEN' with great synth work along the lines of E.L.O., and latter day songs like 'CALIFORNIA NIGHTS', ' FEVER OF LOVE', and 'STAIRWAY to the STARS' show that SWEET were in a class all their own :)
TYRANNOSAURUS REX
after leaving the incredible JOHN's CHILDREN marc bolan went to form a duo that played wonderful but very untraditional folk music in 68, and they became an underground phenomena...the first record is a great one and showcases bolan on the song 'frowning atuhualpa' chanting HARE KRSNA (see below), and the lyrics for this song are featured at the very bottom * of this page.......the best lp they had is the incredible UNICORN, * DEFINITILY ONE OF THE BEST LP's OF 69, the album sounds like a traveling caravan of gypsies recorded 1000 years ago, we've listened to this over and over, great music to listen to while in the woods, ragged acoustic guitar, organ, bongos, cymbals, etc.....an article i read once suggested if you like the 'unicorn' lp then search out FAMILY's 'music in a doll's house', 68,... also BOWIE's song 'CYGNET COMMITEE' from '69 is a REAL GEM... one of the best ever written ! MARC BOLAN would go on to influence most of the bands on this site....search out MARC BOLAN and T.REX ' A Work in Progress' for a double cd of 55 songs of demos Bolan did thru the 70s , many with lovely backing vocals from GLORIA and PAT HALL ,
here is a great t.rex site, with lyrics -
http://www.eigi.com/catblack/tyro.html
and this one has a huge index for over 100 bolan related sites:
http://t.rex.connections.tm/tomb/tomb-frames.html

MANFRED MANN
Great 60s band who did the famous 'QUINN THE ESKIMO' and other pop-rock hits of the day, we want to bring your attention to 'PRETTY FLAMINGO' , this came along in ' 66 and to us sounds like pure flower power folk/pop, lovely music accompanies great vocal harmonies as PAUL JONES sings about a girl who is somewhat out of reach, but very beautiful.......some lyrics......'On our block all of the guys call her flamingo, cause her hair glows like the sun, and her eyes can light the sky, when she moves she walks so fine like a flamingo, crimson dress that clings so tight, she's out of reach and out of sight, when she walks by she brightens up the neighborhood'..........a 10 out of 10 this one, far better than their early hit 'DOO WAH DIDDY DIDDY'.........yrs later about ' 78 after punk had made a big impact singer PAUL JONES released a punk parody ' PRETTY VACANT / SHEENA IS A PUNK ROCKER '.......the PISTOLS cover sounds like cocktail lounge music that will have you laughing, with those uhh vioces singing ' were so pretty oh so pretty', real real slow, this version was miles away from punk rock and meant to be funny,........the flip a RAMONES cover is just as good, just as slow and sounds very different from the original, again it is given the elevator music cocktail jazz treatment, GREAT chioces that would scare young punks and would be punks ! Note - PAUL JONES was in a film circa ' 67 with JEAN SHRIMPTON all about how the music industry of england at the time controls the music and minds of young people and Britain turns into a facsist state, very interesting film, see page 9 for a review we did in the summer of '07.......
LOU CHRISTIE
ok we al know this is the guy who released the horrible 'lighting strikes' back in the past sometime, but wait he can't be all that bad, when we first heard ' I'M GONNA MAKE YOU MINE' we were amazed and had no idea this was the guy who sang the tune originally, this one is a 10 out of a 10, just trust us, he does not sing in the bad shriek-like vioce he is known for , here he sings kinda in the style of MANFRED MANN but very pop, almost bubblegum, label this one as a true long lost 60s treasure......wanna hear why pop music was so highly regarded in the 60s, then search this one out....'Ill try every trick in the book with every step that you take, everywhere that you look, just look and you'll find, I'll try to get to your soul, I'll try to get to your mind, I' m gonna make you mine, I know Ill never give up, I'm at the end of my rope, from the morning till suppertime, you'll find I'll be waiting in line, Ill be waiting in line ' .......
here are a couple of rarities:
RAINBOW BAND
'RAMA RAMA' is the tune we have sung by Hare Krsna devotees from topanga canyon, Ca, back in 69, very nice transcendental sound vibration, this rare single is available on the electra records compilation 'garden of earthly delights'.....this is a really GREAT song, see our gateway 4 or 5 for a rare photo of this pair....
J.BASTOS
we had to put this in here, an obscure 45 called 'LOOP di LOVE' we think from 69 or so, this is really looney, sounds like one of those old time street corner drug dealers singing a bubblegum song!, comes complete with a out-of-tune carnival organ and people in the background singing along to this musical wreck,...........SUPERB !!!!!!!!!!!!!!.........did he do anything else? we've been informed that SIMON TURNER also did a version of this later..... he also had another in the glam era a song about 'ALICE'.....really GREAT crazy sounding SWEET-like bubblegum glam, atop our gateway 6 you can see a photo of him, maybe in our gateway 5 there is another....
---
---
EXPERIMENTAL MUSIC:

we love electronic, classical, and off-the wall music as well the following .......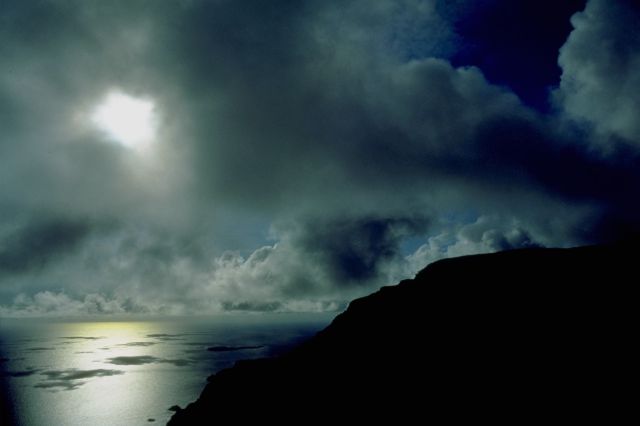 JOHN CAGE...
the godfather of experimental music , we have a unique collection of his 30's-40's elec.-classical music and 'dream 'is an excellent song, also the industrial music lp of 63 has music from late 50's-early 60's ranges from sheer noise to classical drone with CHRISTIAN WOLFE...
JOHN CALE
....after he left the VELVET UNDERGROUND he put out GREAT experimental music with NICO like the SUPERB 68' lp 'the marble index' and in '72 'THE ACADEMY IN PERIL' which is one of our favorite all-time classical records, in fact the lp is so good, hey forget about all the info on this site, go out buy this lp, then come back and after listening you'll gain a new appreciation for music all together, late at night listening to the compositions like 'JOHN MILTON' , and 'THE ACADEMY in PERIL' leaves one with a very peaceful feeling.... ,in 74 he resumed his rock career with experimental rock music... his glitter-era lp's and new-wave -era lp's are AMAZING *
IANNIS XENAKIS
...'electro acoustic music', excellent EXPERIMENTAL and classical, which heads into an electronic soundscape then blurs into sheer noise, like a jet engine blasting off...lp has music from late 50's to early 60's, highly reccomended... we heard he passed away in feb of 2001.....
SPOTLIGHT on the MOOG, KALEIDOSCOPE VIBRATION by PESLEY and KINGSLEY
EXCELLENT lp of campy Moog instrumentals ( not sure about the first name Pesley ? ) amongst the highlights are 'FALLOUT', and and the closing 'PIONEERS of the STARS', these all make for Great background music........
MORTON SUBOTNICK
...'SILVER APPLES OF THE MOON' from '67, electronic space noodling, very relaxing, one of the innovators in this field... there also exists a band called SILVER APPLES who released 2 lp's in the late 60's full of electronic bleeps and ambient sounds...pretty good !....they reformed in the 90's...
HARRY PARTCH
...from the 20's-60's, this eccentric traveled the country like a hobo, invented unusual instruments, he put out experimental lp's some spoken-word with violins,and all sorts of instruments some classical similiar to CAGE, he is looked upon today as a GENUIS....highly recommened... we have heard quite a bit of his music on 88.9 KXLU radio in los angeles, tune in if u are ever there.... http://www.harrypartch.com
see below for a writeup on Mr. PARTCH as done by our friend Bill around 2000 or so....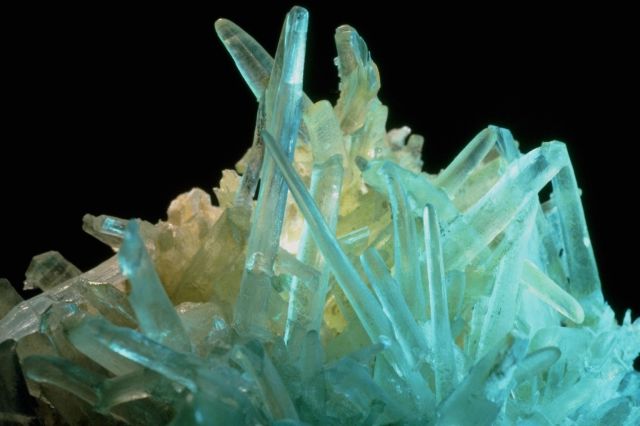 NEU
friends of KRAFTWERK in the early 70s, this band pioneered the electronic sound of the 70s, from their 2nd lp ' 'NEUSCHNEE' '73 has a voyeuristic sound, somewhat reminiscient of KRAFTWERK's 'OHM SVEET OHM', but not quite as good, their 3 lps of the early 70s are said to be masterpieces....
TOMITA
...from japan tomita has released several lp's in the 70's-80's like 'bermuda triangle', 'the planets'....great use of synthesizers on his lp's... one of the best in his genre....:)
THE VIOCE OF the SILVER REEDS
GREAT lp of silver music boxes, instrumentals that will fill your day with sunshine, this lp is really unique ! very relaxing sounds provided by Hacker music boxes.........
TOM SVELTE
...'2nd MOON', recorded in the late 60's, an experimental collage of nioses and electronic clatter, full of wonderful niose...
STEVE HALPERN
...put out some lp's in the 70's and 80's with ambient new age sound, we like the one from 75, and 84's 'sleep'...
ART ENSEMBLE OF CHICAGO
SHAKU JOSEPH JARMAN a buddhist was a founding member of this band, they had some lps in the ' 70s, very mellow jazz, leaning to experimental sounds if you like PHAROAH SAUNDERS u should check out the song from this band called 'SHIN', with lyrics ;
'Lifetime Visions for the Magnificent Human,As we float throughout the universe we go,Find the Buddha way and let your sorrows go,As we float throughout the universe we go,Find the Guru that will show you how to glow,.............As we float throughout the universe we go, See the light within you and your love will grow, As we float throughout the universe we go,Let the vision of your human heart show........
see this link for more info -
http://www.directmind.com/new_page_2.htm
COMPUTER MUSIC
Comp. by LARRY AUSTIN, JOHN CELENA, CHARLES DODGE, STANLEY HAYNES, and BRUCE PENNYCOOK an Icmc Recording ' 83 Folkways Side 1; 'Prisms' , 2 'Canadian Coastlines', 3 'Any Resemblance' , Side 2; 4 'Music in Circular Motions' 5 Speeches for Dr. Frankenstein' - all very, very relaxing music , HIGHLY RECOMENDED
COMPUTER MUSIC FOR THE OUTSIDE LOOKING IN
BARTON MACLEAN, KARL KORTE, REED HOLMES ' 83.........another Great work of art, like the above they were both put out by the same company.......
DAVID HOLMES
...has put out some unique electronic-space niose, full of pops, and gurgles, in the 90's...look for 'my mate paul' a song from his '97 lp,...
DRY LUNGS
...comp. of industrial NIOSE, released in '85, great bands like JARBOE,...these bands on this lp were influenced by bands like CRASS and THROBBING GRISTLE... more for this section later...
also gals MEREDITH MONK and DIAMANDA GALAS have both put out lots of experimental music, with unique vocal work, we would highly recommend their music...
NELS CLINE, with BONNIE BARNETT, and CARLA BOZULICH
.......in may 2001 l.a. radio kxlu played a live set from these 3 performers; GREAT show ! consisted of electronic collage, electric distortion, feedback, spoken word dialogue, etc.CARLA plays in the GERALDINE FIBBERS,............if you are in l.a. try to tune in to GLOSSOALIA on KXLU 88.9, an electronic improvisation radio show wed. night 9-11....... hosted by PROFESSOR CANTOLOUPE, he has been jioned sometimes by DON BOLLES another dj, who was also the drummer for the GERMS ( see page 6)*
HENRY JACOBS
this electronic genuis began in the early 50s playing music like no one else did at the time, in '57 he collaborated with one JORDAN BELSEN, this is a good recording to start with called 'Vortex: Experiments in Sound and Light', it was recorded at a planetarium in frisco, the duo reproduced this music the next year at the World Expo in Brussels, Jacobs also did some of the music for the sci fi film THX 1138.......see this site for more info -
http://www.wattstapes.com/henry_jacobs/henry_jacobs.htm
BOHANNON
electronic instrumental music, cool background music from the 70s, check out his work from '72, very surreal sound, later around '77 he did some music that sounds similiar to KING CRIMSON....
********************************************************** **********************************************************
---
---
OLD-TIMERS SECTION

...we thought it would be nice to include a few of our favorites, from our grandparents days...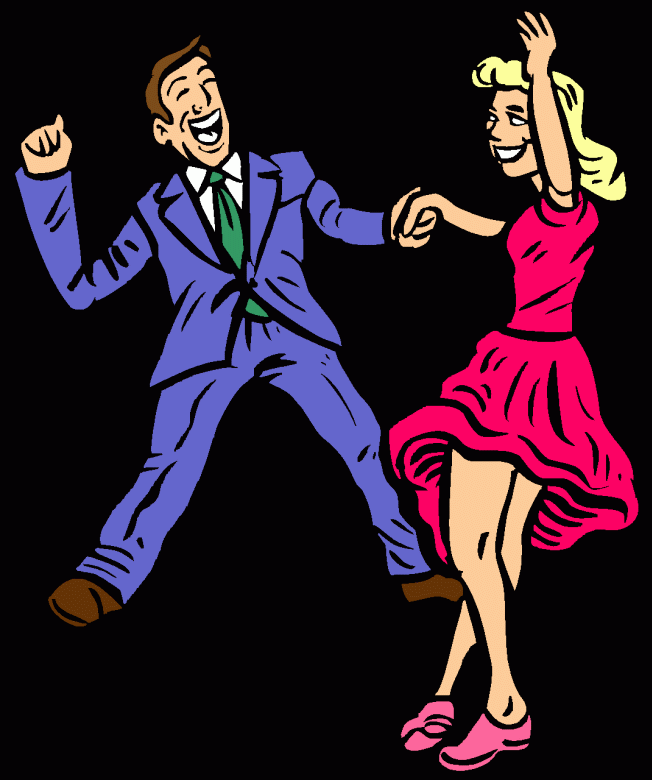 FRANK SINATRA
the KING...he was one of the centuries greatest singers, BRYAN FERRY, STEVE HARLEY, and many others all owe a debt to him...he has SO MANY GREAT songs here's a few to start with; '3 coins in a fountain','lady is a tramp', 'bim, bam, baby', etc. 'live at madison square garden' '74 is a great lp, as is 'point of no return' from '60...*... also look for songs he recorded with daughter nancy in the late 60's, ...campy-pop...
WOODY GUTHRIE
another artiste who began in the 30's, he has written many great protest songs such as 'this land is your land', and 'union maid', with great lyrics such as 'i'm sticking to the union'...on his acoustic guitar he painted the words 'this machine kills fascists', his son arlo wrote some good songs in the 60-70's too...
MILLS BROTHERS
these gentlemen began in the 30's and released many great songs such as 'the banks of the wabash', 'paper doll', 'up a lazy river' etc....great emphasis was put on the vocals, where they were able to make the vocals themselves sound like musical instruments...great music for a sunday afternoon...
GLENN MILLER and the MODERNAIRES
had such hits like 'don't sit under the apple tree', and 'chattanooga choo choo' in a cheerful style, and were loved by many...
RUDY VALLEE and his CONETTICUT YANKEES
'AS TIME GOES BY' a true classic later covered by many including SINATRA
GENE AUTRY
along with ROY ROGERS, AUTRY made some great cowboy-folk tunes such as 'jingle, jangle, jingle', 'tumblin' tumbleweeds' and the wonderful 'RED RIVER VALLEY' among many others...ROGERS was in a band called the sons of the pioneers, there is supposed to be a good movie out under that title...
ROBERT JOHNSON
'hot tamales get your red hots' sang robert back in the 30-40's, he is thought of as one of the pioneers of the blues, many people such as the STONES, ERIC CLAPTON, etc. have covered his songs, look for 'the complete works of ROBERT JOHNSON'...and he himself got inspiration from an older blues singer named CHARLIE PATTON...
PAPA EGGSHELL...'goin' up the country'...old-timers blues...
there also exists a song called 'hallelujah i'm a bum' !... recorded by many people...
the HARPTONES
'A SUNDAY KIND OF LOVE'...from late 50's, a swell old fashioned tune, great vocals,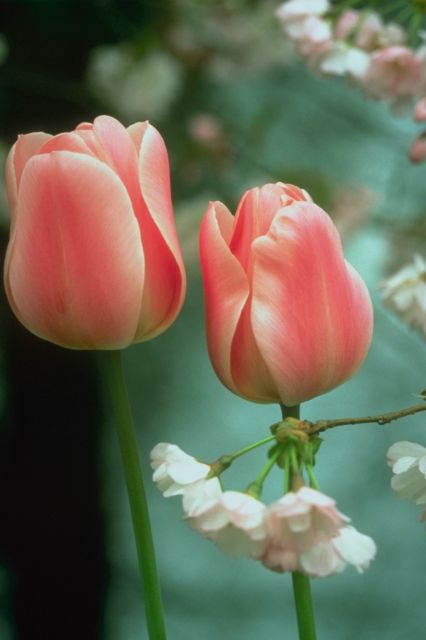 the STARLIGHTERS
'valerie'...good tune from the early 60's...nice falsetto effects * reminds me quite a bit of BOLAN's 'dreamy lady'...
WANDA JACKSON
the queen of rockabilly as she is referred to, back in the mid fifties she toured with ELVIS himself, she began singing country and then switched on to rock music, namely rockabilly, we've had the pleasure of hearing some of these great tunes, search out 'LET'S HAVE A PARTY' 'HOT DOG', and 'FUJIYAMA MAMA' which scored big in japan, allmusic has a large section on her....
TONY BURRELLO
'THERE's A NEW SOUND' ( written by MURRAY ) offbeat novelty tune, drawing on elements of jazz and classical for a whimsical song, great one ! available on the comp. 3000 ft below sea level.... BILLIE HAYES
'girl and a boy'.......campy song, not sure if this is the title, many years later she played WITCHIEPOO on PUF-n-STUFF.......see also our KROFFT section on page 5....
EDDIE HOLLAND
"MERRY GO ROUND "
animated 50s doo-wop, vioces and music mimic childhood memories of a carnival, sounds go r o u n d . . ., this is a GREAT song, very soothing, he of course went on to fame as one 3rd of the songwriting team HOLLAND-DOZIER-HOLLAND and later had lotsa hits in the 50s - 60s.........here is a site with info -
http://www.history-of-rock.com/hollanddozierholland.htm
LORD ROCKINGHAM IV
'HOOTS MON'.......looney tune from '58, horns, guitar, inspired lyrics.......we are sure ROY WOOD has heard this one before...
RUFUS HARLEY
no, not a relative of steve, but a UNIQUE jazz artists, well known for being the only player to throw bagpipes into the mix, yea thats right, jazz led by bagpipes, he put out 5 lps from '65 - '70, the first 2 were called 'bagpipe blues', and 'scotch and soul', there has been a cd compilation release called 'THE PIED PIPER OF JAZZ'
RICK NELSON
famous singer who began as an actor on the tv show 'OZZIE and HARRIET', he had many hits throughout his career including one a GREAT in the 70s called 'GARDEN PARTY', we really like his song 'LONESOME TOWN' with it's great vocals, and hazy atmosphere, here are the complete lyrics....
1950s Juvenile Delinquent Music
yea thats right, 50 gang music, these bands were influenced by ELVIS, EDDIE COCHRAN, etc. but had little airplay, we must first mention a band whom we reviewed when our site began ( see page 7 at the bottom ) BOBBY J and the GENERATIONS 'Lost in Time' from '57 available on BALTIMORE's TEEN BEAT lp, killer 50s punk in every sense of the word, sinmce then we have read up on some of these lost classics, here are a few 'Ballad Of A Juvenile Delinquent' by PHIL JOHNS, 'they wanna fight' by CHUCK HARROD, 'gangwar by GENE MALTAIS,.......'rumble rock' by KIP TYLER, see this link for more info -
http://rcs.law.emory.edu/rcs/comps/a/ato1032.htm
'LONESOME TOWN'
(Music and lyrics by Baker Knight)
'There's a place where lovers go To cry their troubles away.... And they call it, Lonesome Town, Where the broken hearts stay.....
You can buy a dream or two To last you all through the years..... And the only price you pay Is a heart full of tears.....
Goin' down to Lonesome Town, Where the broken hearts stay..... Goin' down to Lonesome Town, To cry my troubles away.....
In the town of broken dreams, The streets are filled with regret..... Maybe down in Lonesome Town,
I can learn to forget..... Maybe down in Lonesome Town, I can learn to forget.....
********************************************************
there is a great war-time media show that gets played on old-time radio drama hour once a year called 'A NOTE IN TRIUMPH', in a one hour synopsis you can hear about all the chaos that was going on in europe and america during ww2, comes complete with folk songs about dancing on hitler's grave :)
**********************************************************
songs of world war 2 are really good as well, there are so many to choose from, so here are some of our favorites 'white cliffs of dover' by kay kyser, 'boogie woogie bugle boy' by the andrew sisters, 'ill be seeing you', and 'praise the lord and pass the ammo' are but a few of the many great songs that were meant to boost morale during the days of ww2.......our veterans of ww2 are getting old and passing away if you happen to see one on the street, walk up to him , and thank him for his service to our country....
***********************************************************
***********************************************************
from Philipians 2:2-3
Fulfill ye my joy that ye be likeminded having the same love, being of one accord of 1 mind, let nothing be done through strife or vain glory, but in lowliness of mind let each esteem others better than themselves...
lyrics to BOLAN's
Frowning Atahuallpa (My Inca Love) '68
Sitting all alone, looking at the throne of the one I used to love Sitting all alone, looking at the stone of my lovely Inca love The huntress stands, with peacock hands she'd take me to where she lie She sighs so deep, it rocks the river of her stomach sky
The oval moon, it tans the faun who holds grapes for my love Sitting all alone, sitting in the throne of my lovely Inca love
hare Krishna , hare hare krsna, krsna, hare ella, hare krsna, hare krsna, hare....
I come from a time where the burning of trees was a crime, I lived by a sea where to be was a thing of true joy, My people were fair and had sky in their hair, But now they're content to wear stars on their brows.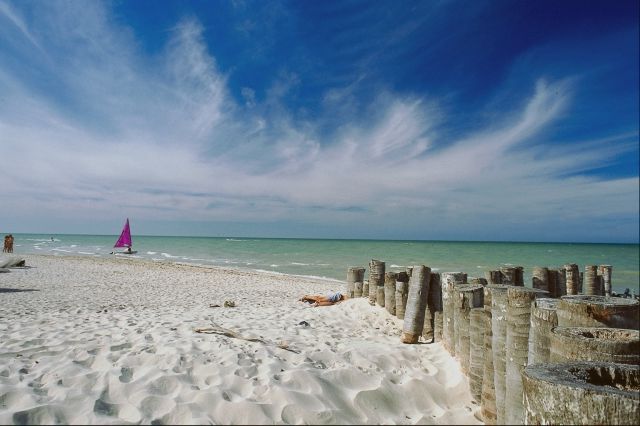 ---
**************************************************************

the following article was taken from a site, which is located at the bottom...

What is the difference between the messages of Jesus and Krishna?

Answer: In essence there is no difference in the message of Krishna and the message of Jesus. As Father like son.

In fact if you find conflict it is that in time a whole superficial theological structure was superimposed on the original teachings of Jesus. As such you have to distinguish between the Christ of creed and dogma and the Jesus of History.

No doubt to us, Jesus was preaching perfectly and his universal message is nondifferent from the teachings of Krishna's: Namely that Man has to change his heart, give up sense gratification and turn to God with complete determination - " Thou shall love Thy Lord with all Thy heart, and with all Thy soul, and with all Thy might."

This is the heart and the very essence of Jesus' teachings, and such bhakti - pure devotion to the Supreme Being - was at the heart of his life. It is at the heart of any genuine form of spirituality.

man-mana bhava mad-bhakto mad-yaji mam namaskuru mam evaisyasi satyam te pratijane priyo 'si me

"Always think of Me, become My devotee, worship Me and offer your homage unto Me. Thus you will come to Me without fail. I promise you this because you are My very dear friend" (Bhagavad-gita 18.65).

tesam satata-yuktanam bhajatam priti-purvakam dadami buddhi-yogam tam yena mam upayanti te

"To those who are constantly devoted to serving Me with love, I give the understanding by which they can come to Me". (Bhagavad-gita 10.10).

tesam evanukampartham aham ajnana-jam tamah nasayamy atma-bhava-stho jnana-dipena bhasvata

"To show them special mercy, I, dwelling in their hearts, destroy with the shining lamp of knowledge the darkness born of ignorance". (Bhagavad-gita 10.11).

The great Spiritual master Srila Bhaktivinoda Thakur teaches:

manasa deho geho jo kichu mor arpilun tuwa pade nanda-kisor

"My mind, my body, my home, whatever I have in my possession, I offer unto You, myLord."

And Srila Rupa Gosvami, the direct disciple of Sri Krishna Caitanya says:

sarvopadhi-vinirmuktam tat-paratvena nirmalam hrsikena hrsikesa-sevanam bhaktir ucyate

"When all one's senses are engaged in the service of the Supreme Lord, the master of all the senses, and the soul renders pure service unto the Supreme, he is freed from all material designations, and one's senses are purified'" (Narada-pancaratra qtd. in Bhakti-rasamrta-sindhu 1.1.12).

Such service to the Lord encompasses all one's life and it simply does not matter whether such truth is spoken by Jesus or by Sri Krishna - father and son are one in spirit and one in love: the message is the same: Jesus was preaching intense spiritual life, to forsake, home, relatives and the rest and turn to God radically in pure devotion:

"and if you wish to be perfect, go, sell your possessions, and give the money to the poor, and you will have treasure in heaven. Then come, follow me." (Matthew 19:21)

"Do not worry about anything: look at the birds of the air; they neither sow nor reap nor gather into barns, and yet your heavenly Father feeds them. Are you not of more value than they?"

" And why do you worry about clothing? Consider the lilies of the field, how they grow; they neither toil nor spin, yet I tell you, even Solomon in all his glory was not clothed like one of these. Therefore do not worry, saying, 'What will we eat?' or 'What will we drink?' or 'What will we wear?' But strive first for the kingdom of God and his righteousness, and all these things will be given to you as well. (Matthew 6:26-33)

"Ask, and it will be given you; search, and you will find; knock, and the door will be opened for you. For everyone who asks receives, and everyone who searches finds, and for everyone who knocks, the door will be opened. Is there anyone among you who, if your child asks for bread, will give a stone? Or if the child asks for a fish, will give a snake? If you then, who are evil, know how to give good gifts to your children, how much more will your Father in heaven give good things to those who ask him" (Matthew 7:7-11)

One disciple said to him: "Lord, first let me go and bury my father." Jesus said: "Follow me. Let the dead bury their own dead." (Matthew 8:20-22) We cannot even conceive how radical a statement in an oriental society where the duty of the son to bury his father was peremptory. This is the 'Wanderradikalismus" (Gert Theissen) of the original Jesus movement. It is the voice of Jesus and the message the Jesus movement of History was standing for. These words are music to our ears.

Here we hear the same old voice which is speaking at the heart and root of any genuine tradition:

sarva-dharman parityajya mam ekam saranam vraja aham tvam sarva-papebhyo moksayisyami ma sucah

"Abandon all varieties of mundane religion and just surrender unto Me. I shall deliver you from all sinful reactions. Do not fear." (Bhagavad-gita 18:66)

Such transcendental knowledge is universal, never changing, and not subject to the speculation of theologians and philosophers. It is raja-vidya raja-guhyam, "the king of education, the most secret of all secrets". pavitram idam uttamam, the purest knowledge and the most perfect. pratyashavagamam dharmyam, it avails direct perception of the self by realization, the perfection of religion: su-sukham kartum avyayam, everlasting and joyfully performed." (Bhagavad-gita 9.2)

All it depends upon is the surrender of the soul and complete abandonment to the will of the Supreme Lord - " Father, if this cannot pass unless I drink it, your will be done" (Matthew 26:42), "Your kingdom come. Your will be done, on earth as it is in heaven." (Matthew 6:10)

And as the result of such surrender Sri Krishna revels Himself to His devotee:

ye yatha mam prapadyante tams tathaiva bhajamy aham

As they surrender unto Me, I reveal myself" (Bhagavad-gita 4.11) Never mind religion, race or nation: samo 'ham sarva-bhutesu na me dvesyo 'sti na priyah - I am not partial to anyone. I am equal to all." (Bhagavad-gita 9.29)

Hence spiritual life is a practical verifiable experience. Performed under the guidance of great souls it can be experienced by anyone, everywhere and at all times.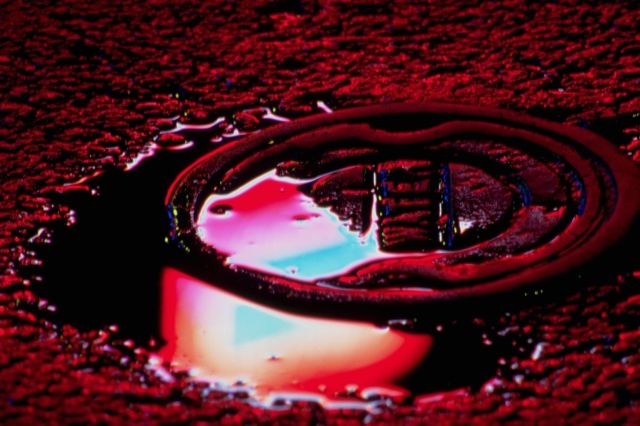 Unfortunately most Christians are conditioned by theological constructions they have been taught since long. It's hard for them to open their minds to allow the ORIGINAL CONCEPT TO ENTER. We must be very understanding and try to help those understand who want to.
Along these lines we much appreciate the sincere attempts and enormous courage of New Testament scholars in their 150 years of Quest for Jesus - from H.S. Raimarus to F. Strauss, from Albert Schweitzer to R. Bultmann and in recent times from J. Bornekamm to J. D. Crossan, John S. Cloppenborg, Burton L. Mack to Marcus J. Borg. Just to name a few. These men have rendered tremendous contributions to free our minds from previous impositions. Only to return to us the Jesus of History.
to find out more about jesus and krsna, go to the following website - http://www.iskcon.net/oregon/jesus/
here are the lyrics for an old classic covered by CREEDENCE CLEARWATER REVIVAL-
THE MIDNIGHT SPECIAL (Traditional - Arrangement by J.C. Fogerty)
Well, you wake up in the mornin', you hear the work bell ring, And they march you to the table to see the same old thing. Ain't no food upon the table, and no pork up in the pan. But you better not complain, boy, you get in trouble with the man.
CHORUS: Let the Midnight Special shine a light on me, Let the Midnight Special shine a light on me, Let the Midnight Special shine a light on me, Let the Midnight Special shine a everlovin' light on me.
Yonder come miss Rosie, how in the world did you know? By the way she wears her apron, and the clothes she wore Umbrella on her shoulder, piece of paper in her hand; She come to see the gov'nor, she wants to free her man.
CHORUS
If you're ever in Houston, well, you better do the right; You better not gamble, there, you better not fight, at all Or the sheriff will grab ya and the boys will bring you down. The next thing you know, boy, Oh! You're prison bound.
CHORUS
excert from BHAGAVAD-GITA 11:34 -
'O son of bharat, as the sun alone illuminates all this universe, so does the living entity within the body, illuminate the entire body by consciousness' ........purport -
There are various theories regarding consciousness. Here in Bhagavad-gita the example of the sun and the sunshine is given. As the sun is situated in one place but is illuminating the whole universe, so a small particle of spirit soul, although situated in the heart of this body, is illuminating the whole body by consciousness. Thus consciousness is the proof of the presence of the soul, as sunshine or light is the proof of the presence of the sun. When the soul is present in the body, there is consciousness all over the body, and as soon as the soul has passed from the body there is no more consciousness. This can be easily understood by any intelligent man. Therefore consciousness is not a product of the combinations of matter. It is the symptom of the living entity. The consciousness of the living entity, although qualitatively one with the supreme consciousness, is not supreme, because the consciousness of one particular body does not share that of another body. But the Supersoul, which is situated in all bodies as the friend of the individual soul, is conscious of all bodies. That is the difference between supreme consciousness and individual consciousness.
LOVE -
'A Message To Pretty' '66
People check to tell me What they think is right I don't listen to them Don't know day from night I'll go through life searchin' Tryin' to find the one I'd go slip, slip, you'd go slip, slip Away
Chorus:
And I don't need you to help me find my way I can make it if I just don't see your face
Verse 2:
Once I had a problem Didn't know what to do Now I've got no problems All I had was you Guess I'll keep on searchin' And try to find the one 'Cause I'd go slip, slip, you'd go slip, slip Away *
---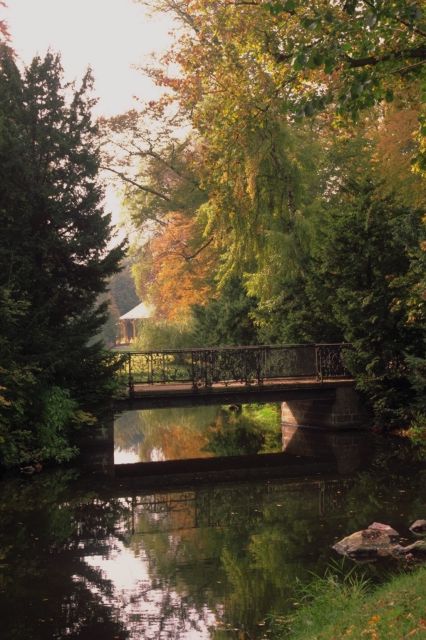 our close friend BILL contributed a writeup on HARRY PARTCH in 2001, Bill passed away in aug '02 in TUSCON ARIZONA, TO SEE BILL'S SITES, SEE THE BOTTOM OF PAGE 21....
he contributed this writeup on experimental composer HARRY PARTCH.......
thru this site u can get to Bill's music site -
https://www.angelfire.com/ca4/seneca/diony sius.html
Harry Partch (1901-1974)
was a self-taught musical theorist, instrument maker, and composer. He was born in Oakland, California. His mother and father were Christian missionaries to China but his father underwent some sort of crisis of faith, before the Boxer rebellion, and the family moved to Tucson, Arizona. Harry's mother loved music and played an old-fashioned reed organ and sang a lot of Chinese songs. The family moved to Albuquerque, New Mexico, during Harry's early teen years and his father died there. Harry played piano at the local movie theater. Then Harry's mother died in a trolley car accident a few years later, leaving Harry on his own. He enrolled in the University of Southern California to study music but was completely unimpressed by his instructors. He dropped out after only a few courses. Harry traveled about and studied music and composed on his own. He seemed to have a gift for convincing old ladies in places like Pasadena and Santa Barbara to give him financial help. Sometime around the year 1930, Harry became completely disenchanted by the Western 12-tone system of equal temperment (like on a piano keyboard) and he destroyed everything he had composed up to then.
He wanted to make music with true harmonies based on the simple ratios discovered by Pythagorus in the 6th century before Christ. Also, Harry didn't like the Western style of singing, which he called 'Abstract'. He wanted to get back to a style where the words had real meaning. He felt the ancient Greeks had vocalized this way; Harry called his singing style 'Corporeal'.
Harry read a lot about the history of music and applied for a federal grant to study in Great Britain. In 1934 he was given a grant for $1500, for a year's study in Britain. The man who interviewed him for the grant suggested to Harry that he get a job as an accountant and not try to depend on grants. Harry crossed the Atlantic on a freighter. One of the first things he did in London was to hire an instrument-maker to construct a special type of pipe organ, based on Harry's ideas. The organ was to have 43 tones to the octave (instead of the normal 12 as on a piano). The keyboard looked like a typewriter keyboard. While the instrument was being built, Harry traveled to Ireland and visited the famous poet William Butler Yeats, who wanted to dramatize some of his plays in the style of the ancient Greeks. Harry demonstrated his ideas on vocalization, accompanying himself on a specially adapted viola. Yeats was interested, and gave him some helpful introductions to some British music people.
Harry decided to bum around Europe a bit. One time he was on a tramp steamer in the Mediterranean. He had a guitar with him and his Italian bunkmate asked for a song. Harry gave a weak rendition of a folk song he remembered. Sadly he didn't make a good impression, but the Italian still let Harry share his blanket, since Harry hadn't brought one along.
Harry went back to London and studied a lot about music harmonies and stuff. The collaboration with W.B. Yeats didn't materialize. When his special organ was finished it didn't work very well because of an improper internal mechanism. So Harry went back to America after his year abroad, and found no prospects. In 1935, at the height of the Depression, Harry went to California and became a hobo. At that time there were government work camps for transients, they worked picking fruit or whatever in exchange for food and housing and a few bucks a week. Harry drifted from camp to camp and met a lot of other bums and saw a lot of good California scenery. It was a apparently a fruitful time for him and he describes his experiences in a journal called Bitter Music, a good read. Harry was very revealing in this journal; he destroyed it later, but a friend had already made a copy of it.
It took Harry another fifteen years to complete his most scholarly work, Genesis of a Music. This is the work which describes his understanding of the History of Music, and explains his own system of musical intervals, and so on. This reviewer frankly can't dig it that much, and sees some errors in Harry's historical presentation. Harry seems to blame the early Christians for introducing Abstract music, citing a famous letter from Pliny the Younger to the emperor Trajan. Sure, why not blame the Christians for that too, Harry! Anyway, Harry's system of tonality is pretty complicated. He is known for the 43-tone octave, as opposed to the normal 12 tones per octave, as on a piano. This isn't as far-fetched as it sounds, actually. There was a flute player in the 18th Century by the name of Quantz who constructed a flute with 25 notes in the second octave. This was when, say, the note E flat was considered different than D sharp. But with the normalization of the equal temperament scale in Western music, these two notes (E-flat and D-sharp) were fudged into one. Harry seemed to blame Bach and the German Abstractionists for this, but guitar makers had used this sort of equal temperament as early as the 16th century, according to the Encyclopedia Brittanica.
Harry gained some recognition from his book and was invited to a few colleges and universities. He wrote some works for stage. He made a lot of musical instruments out of odd things like empty whiskey bottles. Harry became an expert on the tonal quality of empty whiskey bottles.
---
---
People who are religious should be glad,since not everyone is blessed with the ability to believe in a higher order.You don't even have to live in fear of eternal punishment; the concepts of purgatory,heaven and hell are difficult for many people to accept,yet religion itself,any religion,keeps a person on the right path.Not the fear of God,but upholding your own sense of honour and obeying your own conscience.How noble and good everyone will be if,at the end of the day,they were to review their own behaviour and weigh up the rights and wrongs.They would automatically try to do better at the start of each new day and after a while,would certainly accomplish a great deal.Everyone is welcome to this prescription;it costs nothing and is definitely useful.Those who don't know will have to find out by experience that 'a quiet conscience gives you strength'!
(Anne Frank, From The Diary of a Young Girl,6 July 1944 Entry)
---
excert from 'the paradox of our time' by GEORGE CARLIN -

'we've been all the way to the moon and back, but have trouble crossing the streets to meet our neighbor. we conquered outer space, but not inner space. we've done larger things, but not better things. we've cleaned up the air, but polluted the soul.

we've conquered the atom, but not our PREJUDICE . we write more, but learn less. we plan more but accomplish less. we've learned to rush, but not to wait. we build more computers to hold more information, to produce more copies than ever, but we communicate less and less.
---
---
The truth of animal slaughter is not at all pleasant-commercial slaughterhouses are like visions of hell. Screaming animals are stunned by hammer blows, electric shock, or concussion guns. They are hoisted into the air by their feet and moved through the factories of death on mechanized conveyor systems. Still alive, their throats are sliced and their flesh is cut off while they bleed to death. Why isn't the mutilation and slaughter of farm animals governed by the same stipulations intended for the welfare of pets and even the laboratory rat?
Many people would no doubt take up vegetarianism if they visited a slaughterhouse, or if they themselves had to kill the animals they ate. Such visits should be compulsory for all meat eater..
thee Compassionate Spirit site has biblical reference on vegetarianism in the bible
http://www.compassionatespirit.com/bible-v erses.htm
---
The Circle Game '68

by Joni Mitchell

Yesterday a child came out to wonder Caught a dragonfly inside a jar Fearful when the sky was full of thunder And tearful at the falling of a star

Then the child moved ten times round the seasons Skated over ten clear frozen streams Words like when you're older must appease him And promises of someday make his dreams

And the seasons they go round and round And the painted ponies go up and down We're captive on the carousel of time We can't return we can only look Behind from where we came And go round and round and round In the circle game

Sixteen springs and sixteen summers gone now Cartwheels turn to car wheels thru the town And they tell him take your time it won't be long now Till you drag your feet to slow the circles down

And the seasons they go round and round And the painted ponies go up and down We're captive on the carousel of time We can't return we can only look Behind from where we came And go round and round and round In the circle game

So the years spin by and now the boy is twenty Though his dreams have lost some grandeur coming true There'll be new dreams maybe better dreams and plenty Before the last revolving year is through

And the seasons they go round and round And the painted ponies go up and down We're captive on the carousel of time We can't return we can only look Behind from where we came And go round and round and round In the circle game
---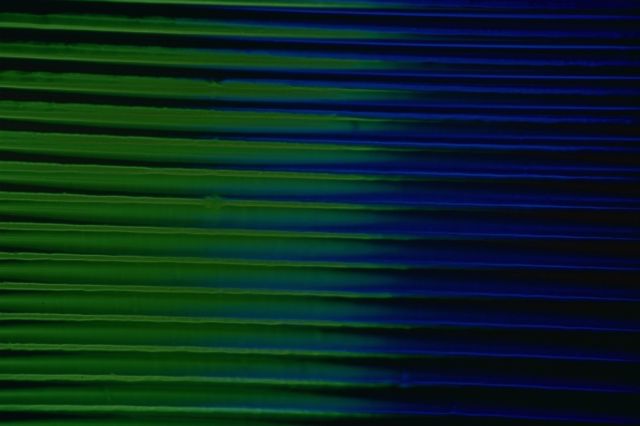 - SALVIA DIVINORUM -
the following are excerts we came across and some were sent in on people using salvia....
My discovery of Salvia divinorum was like something out of a movie. Salvia divinorum is a surreal, lucid experience for the mind and spirit. My search for the ultimate spiritual experience and discovery of Salvia was fueled by the movie about the rock group the Doors. If you remember the movie, you would undoubtedly recall the scene where Jim Morrison is out in the desert tripping out. What was it that created that intense spiritual awakening? Was it Salvia or some other substance ? but up to that point, I had never even heard of Salvia.
The out of body experience Morrison had in the movie was something I too wanted to experience. I tried it all, but it wasn't until I discovered Salvia divinorum that I reached the "higher state?I longed for.
I first came across Salvia divinorum while touring rural, mountainous regions of Mexico many years ago. Mexico is one of the best locals in the world for growing Salvia. Just before dusk, after driving on ancient roads for hours, I found myself in a tiny village in the middle of what seemed like no where.
Huddled around a huge fire at the southern edge of this village, I saw ten old, very vibrant looking men waving their arms at the sky as though they were catching the last rays of sunlight. One-by-one, I saw each man take charge of the most elaborate pipe I had ever seen and then puff on it. From over 100 yards away, I could see that their movements were influenced by the unknown nectar of the pipe. The aroma (of what I later learned to be Salvia) was like nothing I had smelled before, but yet it was extremely inviting. I walked over to these fine gentlemen, introduced myself, and was immediately invited to join them in their celebration of the sunset. No celebration in their culture was complete without Salvia.
As the pipe filled with what I now know to be Salvia, went around, then around again, the euphoria intensified. At last they invited me to part-take in the nectar of the pipe. What is it I asked? They told me in Spanish that it was "the sage of the diviners?which botanists now refer to as Salvia divinorum.
My first inhale of Salvia was a bit harsh. By the second inhale of Salvia, I began to understand that Salvia was like nothing I had ever experience before. And let me tell you, I had tried it all, but nothing came close to reaching into the inner most sanctions of my sole like the Salvia. The Salvia elevated me to new spiritual heights. But was it only the effect Salvia. Or was it the combination of the Salvia and the surroundings. Being there with these men, celebrating the sunset surely added to the intensity of my first go at Salvia divinorum.
The years passed. Surfing the net one night, after the kids were asleep, my mind drifted back to my first (and only) encounter with Salvia that afternoon in Mexico. I typed in Salvia divinorum, not really expecting much. To my surprise, I hit on SalviaSupply.com. Unbelievable I thought. Can it be? Is Salvia so easily available? Is it as good as the Salvia I had in Mexico?
. * . * . SEE THEE - SITE FOR MORE INFO. * . * .
http://www.salviasupply.com/
---
'...Beyond the world of men, there is a hidden plane The entrance, secret door was lost a long ago This plane you'll never miss, after you die that is And yet the hope remains that still exists the chance To break the Earthen limits and enter world of spirits

I'll give you such a chance to will your heart contents To set your spirit free, to open eyes that see...'

excert from 'ODE TO SALVIA DIVINORIUM' by SLAVA dec. 2002, from the site SALVIA DIVINORIUM CORPS ~

http://salvia.us/new/ode.html

'...after smoking salvia for sometime I finally came to a place where I could see an endless stream of mountains, I could see where I could travel forward in time, and back to the past, then I could see other ways of coming and going that had no relation to time at all, I could see beings who were transparent, next to me, all in a row leading up to the mountains, they were friendly... :)

Unknown

'I saw into another universe thru a keyhole shaped point of view '

Another Unknown

seeing through the ground into the other world and it appears there is a world out there very similiar to ours, it is a reflection, almost like a giant mirror if you can imagine....

( see this site for some interesting info on a mirror used as a spiritual gateway )

http://psychsciencenotes.blogspot.com/2011/08/mirrors-are-literally-windows-to.html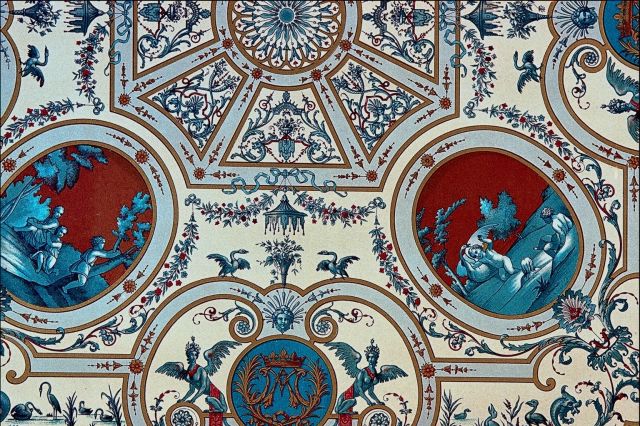 SOFT MACHINE 'A CERTAIN KIND'
A certain kind... of love, I'd say Exists for me, and every night Your kind of love sets me alight And I know it's real, it's what I feel, what I feel...
And loving you the way I do Makes everything seem right again And when you're near I know I know you just can't tell the time When you... it's just not right
And so our love I see in you The things today, the things we do And when you're near I know You just can't see... well I know it's real, it's what I feel
And loving you the way I do Makes everything seem right again And when you're near I know I know you just can't see All the time of day I know you're mine, and all the time....
---
back cover photo for DAVID ACKLES lp of '70, features 'SUBWAY to the COUNTRY
....'WHAT DID YOU DO THERE, I GOT HIGH, WHAT DID YOU SEE THERE, I TOUCHED THE SKY, but why the tears there, i'll tell you why....IT's ALL TOO BEAUTFIUL, IT's ALL TOO BEAUTIFUL'
SMALL FACES 'ITCHYKOO PARK' '67

This is the time and life that I am living, and I'll face each day with a smile for the time that I've been given's such a little while, and the things that I must do consist of more than style there are places that I am going,
'And for everyone who thinks that life is just a game Do you like the part you're playing' ?
from
LOVE 'YOU SET THE SCENE' ' 68 :)
---
url for our home page -
https://www.angelfire.com/vt2/70sinvasion