* 70's invasion page 2; 60's PSyCH, GARAGE, POP, FOLK, BUBBLEGUM, etc, girl garage section also *
updated as of Oct 2nd '17
---
---
picture of SHE circa '70......see below...
---
---
lyrics to RENNAISSANCE 'ISLAND' ' 69

http://youtube.com/watch?v=tvObtQgtxEU

There is an island Where it should never be

Surrounded by suburban sea And through the tired and hopeless waves To where it's free

I want to be there For the rest of my time

There on the island The sun is always bright The moon sends the darkness away in the night

I know that it's waiting I know there's a place ready for me

I want to be there For the rest of my time

Warm sounds of windsongs Come down through the trees

But far away tears are borne on the breeze I'll follow the raindrops Cause sunshine and smiles are waiting for me

I want to be there For the rest of my time
---
......most recently reviewed music; The SOUND of FEELING, The BALLROOM ( pre-Millenium ), IVORY, LOTTIE GOLDEN, LOVE rarities from the lp 'Out There'....also.......THE TROLL, also
WHITE NIOSE - electronic masterpiece of '68, see our Gateway 4, for an in-depth review ( our original review from '02 is below ),
Music to be reviewed eventually....
A-Austr - Musics From Holyground 1970 lp,....this one is a unique folk-pysch of the highest order with male/female vocals, also Julian's Treatment also from '70, this one is more prog pysch led by female singer.....also reviews to come on
The Art of Lovin, Federal Duck, ....u.s. pysch bands and Aguatrobia a Chilean psych band....
STEVE MILLER BAND's 'dear mary' from '68
THE MILLENIUM 'BEGIN' lp of '68 ( wonderful pop-psych ) small review will appear below, see our gateway 4 for in depth reviews of this lp
---
the bands are in no particular order
60's treasures *.....
*********************
---
---
the NATIONAL GALLERY
our most obscure record, in '68 a n.y. band called the NATIONAL GALLERY released this really beautiful collection of psych-folk songs under the lp title 'the INTERPRETIONS of the PAINTINGS of PAUL KLEE', it has a very haunting sound in the style of the VELVET UNDERGROUND'S folk music, also must have been inspired by the soundtrack of the 'SOUND of MUSIC',.... each song is based on a painting, and the album was released on the PHILIPS label, our copy came with the original song sheet with pictures of KLEE's paintings, among the highlights are
'barbaric classical solemn','SELF PORTRAIT', 'diana in the autumn wind'....with lyrics such as 'DIANA IN THE AUTUMN WIND GOODBYE MY SPRINGTIME LOVER, DIANA IN THE AUTUMN WIND, GOODBYE, GOODBYE, FOREVER'.... 'a child's game' is reminiscient of PETER , PAUL, and MARY, whereas a song like 'I'LL REMAIN BEHIND THE CURTAIN' is more experimental, the closing 'LONG HAIR SOULFUL' is a SUPER mind-blowing folk-psych number that rates with the very best of the 60s pysch period, it alone is worth the price of the lp. the picture on the back featured one blond girl with 4 guys, the producers were ROGER KARSHNER, and CHARLES MANGIONE, yes that famous jazz musician..........they had released 'long hair soulful' as a single in '67, with an instrumental,under the name, (remember this).......THE BHAGAVAD GITA, you can view this ultarare 45 in our 'gateway 6', , follow the link at the bottom of our homepage....
the BHAGAVAD GITA, thats right the HARE KRSNA Vedic bible,the single was the last song on the lp 'LONG HAIR SOULFUL', allthough the version on the lp is a about 3 minutes and 20 0r 30 seconds the version that was released as a single is 5 min. 46 seconds long, it is a different vocal take and slightly different than the lp version allthough still very good it has an extended jam at the end, check it out at youtube.... the b side is obtainable from a comp. called 'beyond the callico walls' the b side ALLTHOUGH COMPLETELY DIFFERENT is an instr. version of 'LONG HAIR SOULFUL' for a review of this ultrarare b side see page 13, there you'll find the track listing....
if anyone out there knows anything else about the NATIONAL GALLERY, especially their identities please let us know.......yes u can download 3 songs of theirs (complete) at FRANK's VINYL MUSEUM, see our links or downloads page...........also we now have the picture of the band from the back of the lp at the bottom of this page, ,we have several galleries on the band, u can find these pictures on our 'gateway's 1 - 4, the 1st Gateway is located at the bottom of the homepage, and page 21....
some notes taken from the lp jacket ; all selections written by R KARSHNER and C MANGIONE except 'A NEGRO CHILD' written by R KARSHNER, published by JALDI KARO, many thanks to DICK WHITTINGTON
Philips Phs 600 - 266 stereo Mercury Records corp. 35 E Wacker Drive, Chicago, Illinios 60601
note; some of the songs were covered by the GAP MANGIONE TRIO, allthough they were jazz instrumentals more or less, may have been named after one track 'DIANA IN THE AUTUMN WIND'.....also there is a rumor going around that one of the cleveland musicians featured on the back of the lp later turned up in the 70s rock band the JAMES GANG.........
...long hair soulful sad blue eyes, will she ever realize, that her love is far away married to another......?...........

---
UNITED STATES OF AMERICA

This band released one super lp in 68 that kind of draws on the VELVET UNDERGROUND and other pyscedelic bands for their sound, amongst the highlights are 'THE AMERICAN METAPYSHICAL CIRCUS'...experimental pop gone beserk ! 'i won't leave my wooden wife' ...tongue in cheek pop with effects....'stranded in time'...wonderful pop-pysch with charm ! 'where is yesterday'....the band sings in latin in the intro then kicks into full blown psych.....very atmospheric....actually we'll say every song ranges from GREAT to SUPERB !.......and the closing song 'THE AMERICAN WAY OF LIFE' is an electronic collage full of snippets, with the refrain

'california goodtime music mmmmmmmmm yea' !...listen closely and u can hear many people singing and talking all at once,....'love, love, love, ...waiting for an answer in time'....highly recommended * .........and DOROTHY MOSKOVITZ really had some of the best vocals recorded on vinyl in the 60's...in 69 leader JOE BYRD assembled a group of musicians for an lp called 'Joe Byrd and the field hippies'.....allthough this is said to have some good songs although apparently it's nothing like this lp....u can see pictures of both lps in our 'gateway 2'...see this link for more info, and for a small story when the band played with the VELVET UNDERGROUND around '68 -

http://www.richieunterberger.com/united.html
---
WHITE NOISE
an in-depth review of the 1st lp by White Noise was completed in mid April '05, see our gateway 4 for reviews, here is our original review from '02....
this entry here is categorized after the U.S.of A, only because the 1st song 'LOVE WITHOUT SOUND' not only sounds like it took it's cues from their lp, but is a fantastic electronic composition, full of twirling electronica niose, effects, disembodied vioces.......well u get the idea, the band released a groundbreaking lp in '68 full of electronical experimentation, the lp was released in 1968 by Island Records featuring Delia Derbyshire and Brian Hodgson, who had worked for the BBC Radiophonic Workshop, and David Vorhaus, who had previously studied classical music and electronic composition,.....the lp has lightning on it, and the words 3-D up top, against a black background, it is a sci-fi adventure into electronic 3-D sounds, here is the track listing ; 1. Love Without Sound, 2. My Game of Loving, 3. Here Comes the Fleas, 4. Firebird, 5. Your Hidden Dreams, 6. Visitations, 7. Black Mass: An Electric Storm in Hell,
u can now see AN IN-DEPTH REVIEW OF - WHITE NIOSE 'ELECTRIC STORM IN HELL' in our gateway 4, as of 4/8/'05 :)
---
---
LOVE

in the late 60's ARTHUR LEE, BRYAN McCLEAN and the rest of LOVE made some really special music in l.a., their 3rd lp 'FOREVER CHANGES' was rated by rolling stone magazine as the #16 on the all-time greatest 100 albums, the album is a masterpiece of originality, THE SOUNDTARCK OF LOS ANGELES indeed, going far, far where no band, rock band ever went before, drawing from various influences around them in the pop scene of the time ; BYRDS, MOODY BLUES, and the BEATLES, highlights - EVERY SONG....'ALONEAGAINOR', a beautifully sad number complete with spanish guitar and horns written and sung half by MACLEAN he also sang 'old man', a very very quiet folk number, and the great psych epic 'RED TELEPHONE', here Arthur sings at the end, 'they're locking them up today and throwing away the key, i wonder who'll it'll be tommorrow, you or me,......side 2 is equally as compelling thru 'live and let live', all the way till the end where they outdo all the songs before and perhaps give the BEATLES a run for their moeny with

'YOU SET THE SCENE', an alternating psych song with strings and violins where ARTHUR asks 'And for everyone who thinks that life is just a game Do you like the part you're playing' ?

........the cd resissue ads a few demos such as 'You Set the Scene' with added aggressive vocals at the end, also a single which was recorded on jan 30th '68 featuring the original lineup of LOVE before the band fell apart, 'YOUR MIND AND WE BELONG TOGETHER/LAUGHING STOCK', wherein flipped out guitar and drums bounce along playfully, and the b side shows another side of the band as Arthur begins with what sounds like a JIM MORRISON attempted take on vocals, before the band does a short pop jam....( LOVE was Jim's favorite band ).......

, on the 1st lp they rock out in a WHO/BYRDS style, 'you'll i'll be following' is one of our girlfriends favorite, and she's the one who turned me on to Love, what a nice thing for a gal to do...also contains the folk song'SIGNED D.C.' a song about heroin, and classics like 'MESSAGE TO PRETTY', which has some of the prettiest vocals ever heard on vinyl.... the 2nd lp 'de CAPO' has more of a heard hitting blues/psych sound, it spawned a hit in '7 + 7 is', a hard hitting garage rock number with pounding drums', 'orange skies', whimsical cotton candy-psych, and 'REVELATION', a free-jazz-acid freakout which is over 15 minutes long !.......LOVE's greatest hits has a great tune featuring JIMI HENDRIX, speaking of whom arthur recorded a rare unreleased lp with jimi, that has shown up as a bootleg,

unfortunately arthur was framed and was in jail for a few yrs in the late 90's because the judge didn't like the fact that he had a white girlfriend, but he had gotten lots of support from bands like washington d.c.'s the MAKEUP, with their song 'FREE ARTHUR LEE' and the NEGRO PROBLEM (see page 1) who play more or less in his style, while he was incarcerated...! ARTHUR LEE of LOVE was released from prison back in the winter of 02, and has been playing with his band THEANDMOREAGAINS , 2 members are from an l.a. band called BABY LEMONADE....and EXENE CERVANKA of X was there reading poems that nite !...from 'OUT HERE'......' I'LL PRAY FOR YOU '.....GOOD song from the OUT HERE lp which was released in ' 69, this one opens the lp with a soulful funky jam that fits well with the aroma in the air that year, GREAT musicianship......'YOU MADE ME COME, I HAD TO SEE THE LIGHT.............I'LL PRAY FOR YOU, I'LL EVEN DIE FOR YOU'.......

'DOGGONE'

....OUT HERE was a double lp which gave Arthur and the band room to experiment and this is one of the most adventorous songs they did, Arthur begins with a slow electric folk intro and sings 'ONCE I HAD A PRETTY GIRL, AND PRETTY GIRL DONE GONE, ONCE I HAD A PRETTY GIRL TO CALL MY OWN DE, DE, DE, .......after about 3 minutes the song changes tempo, the beat speeds up eventually the drummer does a solo that is way out there, sparse in parts then playing into kinetic frenzy into an lsd induced pattern that builds up to a climax toards the end and towards the 12th minute the band comes on and returns to the songs roots, EXCELLENT song, easily beats Bonham's solo from 'Moby Dick', the rest of the lp is also filled with great songs....

'ifyoubelievein' is the name of BRYAN MACLEAN's( Love's guitarist) lp of demos from 66-67, released in '02, is said to be the long lost LOVE lp, and he has released another called 'candy's waltz'......see our 'gateway' for a picture of the band, and our 'gateway 2' for a picture of ARTHUR's 'Vindicator' lp....

a lot of these tiny garage bands in europe and elsewhere like new zealand for example got a hold of Love singles and did covers, for example many garage bands covered '7 + 7 is', one band who did a decent cover around '67 or so were called TOMORROW's LOVE, they were from new zealand, see this site for some unique bands who did covers and mp3's of rare Love :)

http://www.garagehangover.com/?q=taxonomy/term/220

ARTHUR LEE PASSED AWAY and left this world for the spirit world on Aug 3rd '2006, we here wish him well on his journey and wish him luck in playing music.......

LOVE

'YOU SET THE SCENE' '68

Where are you walking, I've seen you walking

Have you been there before? Walk down your doorsteps, you'll take some more steps

What did you take them for? There's a private in my boat and he wears pins instead of medals on his coat, There's a chicken in my nest and she won't Lay until I've given her my best At her request she asks for nothing, You get nothing in return If you want she brings you water If you don't then you will burn

.........You go through changes, it may seem strange Is this what you're put here for? You think you're happy and you are happy That's what you're happy for There's a man who can't decide if he should Fight for what his father thinks is right, There are people wearing frowns who'll screw you up But they would rather screw you down At my request I ask for nothing, You get nothing in return If you're nice she'll bring me water If you're not then I will burn---

This is the time and life that I am living And I'll face each day with a smile For the time that I've been given's such a little while, and the things that I must do consist of more than style there are places that I am going

there'll be time for you to start all over, This is the only thing that I am sure of And that's all that lives is gonna die, And there'll always be some people here to wonder why And for every happy hello, there will be good-bye There'll be time for you to put yourself on, Everything I've seen needs rearranging, And for anyone who thinks it's strange Then you should be the first to want to make this change,

And for everyone who thinks that life is just a game Do you like the part you're playing,

I see your picture It's in the same old frame, We meet again You look so lovely You with the same old smile Stay for a whileI need you so, oh, oh, oh, oh And if you take it easy I'm still teethin', I wanna love you, but Oh, oh, oh, oh, oh, oh, oh.......

This is the time and this is the time and It is time, time, time, time, time, time, time, time, time...

The SOUND of FEELING

this unique band combined avant garde jazz and went into several areas; pop, folk, and experimental music, just listen to 'The time has come for silence' and you will hear a song that is way way out there, their approach was considered too unconventional for the average music fans and is as one can say an acquired taste....twins Alyce Bielfeldt and Rhae Bielfeldt later Alyce and Rhae Andrece and met Gary David a jazz musician in los angeles and decided to release unique lp, of originals and covers of DONOVAN, SIMON and GARFUNKEL, and a song from the Sound of Music amongst other gems......here is a tracklisting for now of their lp 'Of Silence' released in '68 which we have also saw under the name Spleen, the trio also recorded 5 more tunes in '71 which were added onto the cd, the band broke up in '72 ...

1. My Favourite Things, 2. Waltz Without Words, 3. Who Knows What Love Is ? 4. Phrases, 5. Circe Revisited,

6. Hurdy Gurdy Man, 7. Hex, 8. Up into Silence, 9. The Time Has Come for Silence, 10. Along Came Sam (The Morning of the Mutations), 11. The Sound of Silence, 12. Spleen 2:56, 13. Mixolydian Mode from the Microcosmos, Book II,

the next 5 are from '71

14. Something Big, 15. Spider Man, 16. Love Is in the Sun, 17. Born With the Eagles, 18. Spring Rain, Alyce Andrece — Vocals Rhae Andrece — Vocals

Joe Roccisano — Flute, Sax (Alto), Sax (Soprano), Oliver Nelson — Sax (Soprano), Gayle Levant — Harp,

Paul Beaver — Moog Synthesizer, Gary David — Marxophone, Piano, Vocals Fred Katz — Cello, Ray Neapolitan — Bass, Chuck Domanico — Bass, Dick Fisher — Drums, Maurice Miller — Drums, Dave Parlato — Bass, Emil Richards — Percussion,

more info to come

JOHN's CHILDREn
originally called the SILENCE...from 66-67 JOHN's CHILDREN released some INCREDIBLE singles, and they are probably most famous for having MARC BOLAN of T.REX on guitar, for about 3 months, although he wrote some of their biggest hits, he actually only played on 3 songs 'DESDEMONA', with a GREAT hook (lift up your skirt and fly), 'midsummer night's dream' (flower power), and 'sara crazy child' (a nice warble),these are great songs, one of our favorites is the first single 'SMASHED BLOCKED' aka 'the love i thought i'd found', of which begins a swirling haze of offbeat psychedlia pop and travels far into the mind and leaves the listener SPELLBOUND !....the next single 'JUST WHAT YOU WANT' is a rather number, experimental in overall arrangement and percussion....
'JAGGED TIME LAPSE' is an EXCELLENT song, experimental vocals and great ambiance, and their last song ever recorded 'ARTHUR GREEN', rates with the BEST of the 60's garage pysch... the sound is a very plastic 60's sound, pounding drums and electric guitar, excellent song, ANDY ELLISON released at least 3 solo singles one being a song called 'IT's BEEN A LONG TIME', kinda low-key pop-psych with strings, and pretty good at that, also did a BEATLES cover, there are 2 obscure singles we've been looking for of bands that HEWLETTE produced ; CUPS, and MUCKY DUCK, both of the late 60s, see page 14 for more info.......we have a review of the Mucky Duck single 'Psycho's On The Run' ( a RARE single ) at the links at the bottom of page 21, see the page that says JOOK, QUICK, etc.... JOHN's CHILDREN were managed by simon napier-bell, the same guy who produced the YARDBIRDS, later in the 70's drummer CHRIS TOWNSON went to join JOOK , a super glam band(see page 1, and 5), in '75 he and ANDY ELLISON formed JET for one lp, which is a classic glam lp along the lines of SPARKS ( see page 5),
lead singer ELLISON in 77 went to lead the GREAT punk band the RADIO STARS, (see page 6)....the JOHN's CHILDREN singles collection is highly recommended... yrs ago someone sent us a writeup on JOHN's ADULT's, which is what they call themselves today, go to page 5 to read it....also bet you didn't know JOHN's CHILDREN opened for JIMMY CLIFF reggae star for 5 weeks straight in paris in '68, see page 5 for a review of him...

A AUSTRA
an unheralded masterpiece :) . . . this lp released in '70 showcases a wide variety of sounds ; folk, folk-pysch, baroque-pop, pop-rock to psychedlia and round again, some of it sounds like it was recorded at different times, by different people, but there was one band backed by lovely female vocalists, 2 of which are pictured on the front cover of the album.....we would like to do an in-depth review, but that will take time, for now here is the same info you will find in our new gallery made on this band in our gateway 9 .....tracklisting ~
1 Bird
2 Judy
3 Mini
4 (Prelude to) Change for Arthur
5 Thumbquake & Earthscrew
6 Change for Arthur
7 Between the Road
8 Hawaiian War Chant
9 It's Alright
side 2
1 Continuum
2 Essex Queen
3 D-Minor Minuet
4 Curse on You
5 What Did You Go ?
6 Grail Search
personell -
Brian Calvert — lead guitar, vocals, guitar, lute, horn, trombone Chris Coombs — lead guitar, vocals, guitar, piano, organ, glockenspiel, horn, harmonica, recorder, percussion Brian Wilson [aka Pete Taylor] — bass, vocals, guitar, organ, mandolin, harp, glockenspiel, clarinet Ted Hepworth — drums
Mike Levon — triangle, effects, electronics + Bill Nelson — guitar, hawaiian guitar Mike Gould — trumpet John Perfect — tenor sax
Lyn Cavell — alto sax George Mabon — flute Gill Green — cello Al Green — organ Dave Wood — goüd
Yvonne Carrodus — vocals, triangle Denise Calvert — vocal, piano, harpsichord Gill Maudsley — spoken vocal Cath Wood — raspberry saw Shirley Levon – recorder
Eventual reviews and info to come here and page 2, see this link for a good lp review here ~
http://surfingtheodyssey.blogspot.com/2015/12/a-austr-1970-musics-from-holy-ground.html
our gallery with similiar info and 3 photos ~
https://www.angelfire.com/oz/natgallery0/A_austr.html
---
the MONKS

5 american army g.i.'s who were stationed in germany in the mid 60's released one of the greatest garage-punk lp's OF ALL TIME ! 'BLACK MONK TIME' '66, is full of some of the most intense primitive pyschedelia we've ever heard...a total musical assault on the senses...the shows shocked the german audience at the time...the lp is full of tribal WAR CHANTS, and was actually recorded in late 65, JIMI HENDRIX was in germany around this time and was not well known, after watching the band he talked with one member and said he was very impressed with their uh TECHNIQUE !... the lp starts off with the 'monk chant', then goes into a protest number about the vietnam war in 'monk time' 'YEA WE DON'T LIKE THE ARMY WHAT ARMY WHO CARES WHAT ARMY, WHY DO U KILL ALL THOSE KIDS OVER THERE IN VIETNAM' ??..........................., NOTHING ELSE LIKE THIS EXISTED ON RECORD AT THE TIME...'SHUT UP' and 'I HATE YOU' are other great tunes on the first side...both have a beautiful primitive pysch stomp......

you can feel a floating sort of sensation just from the electric guitar itself on many of these tunes... side 2 is another onslaught of clanging guitars, POUNDING keyboards ! and heavy bass and DRUMS...'COMPLICATION' is a zombie-like tune with lyrics like 'people will die for you, people will kill for you'just listen to 'BLAST OFF' they have a countdown in song followed by lunatic keyboards,...'CUCKOO' a b-side of a single is ULTRA-UNIQUE !...this song has currently put us in a trance.....'LOVE CAME TUMBLING DOWN' is more poppy and a unique number as well, love it when they harmonize 'SILVER M-O-O-N-L-I-G-H-T' !, another single also in a poppier vein than the lp 'HE WENT DOWN TO THE SEA' made for a GREAT FINALE !...

... our friend also sent us a demo of 'I HATE YOU'...which is good but not as good as the lp version...they REUNITED to play in n.y. in nov. of '99 !!! to the delight of many fans old and new...and we put their picture soon...here is the official site on the supergroup the MONKS

http://www.the-monks.com/
---
THE MUSIC MACHINE
...SEAN BONIWELL and company released some heavy psych in the late 60's starting out with the fuzz toned rocker 'TALK, TALK', their 1st single this is HEAVY PUNK-psych and one of the best singles of '66, this was the lead track on their debut lp in that year, 'trouble' with 3-D organ riffs follows that one, the lp has lotsa covers like the BEATLES 'taxman' which were really not neccessary, 'MASCULINE INTUTION' also from that lp is SUPER ! 'I'VE GOT A MASCULINE INTUTION AND I DO NOT NEVER BEEN WRONG, I'VE GOT A MASCULINE INTUTION KEEP COMIN' ON STRONG, KEEP YOUR GOOD VIBRATIONS' this one sounds a bit like LOVE......also from the debut lp 'PEOPLE IN ME' is a GOOD psych number allthough more low key psych.....later they changed their name to BONNIWELL's MUSIC MACHINE and some members left
their 3rd single 'DOUBLE YELLOW LINE/ABSOLUTLEY POSITIVE' was another EXCELLENT release....the a side is an electric sonic voyage to enjoy while on acid which has some GREAT drumming, and the b side has some of their best vocals, 'ABSOLUTELY POSITIVE' is so GOOD it could have been a single, their 4th single 'i loved u' we have not heard, however the b side 'THE EAGLE NEVER HUNTS THE FLY', is another triumph of electric guitar rock and feedback !'EAGLE NEVER HUNTS THE FLY LISTEN TO ME AND I'LL TELL U WHY'.....'KING MIXER' is another GOOD tune allthough more pop oriented....... these tunes are from 66-68, search out the cd's 'beyond the garage' and 'turn on'...the sounds that the MUSIC MACHINE created, made them 60's legends *
---
3rd BARDO
'I'M 5 YEARS AHEAD OF MY TIME' is a great punk song by an obscure band ...love that organ ...and on 'RAINBOW LIFE', '67 you can hear what sounds like an acid experimentation that travels deep into the pysche, great !...'i can understand your problem' '67 is another strong pysch tune, and 'lose your mind','67 is pretty good as well...definetely an underrated band of the 60's...wonder where they are at today ?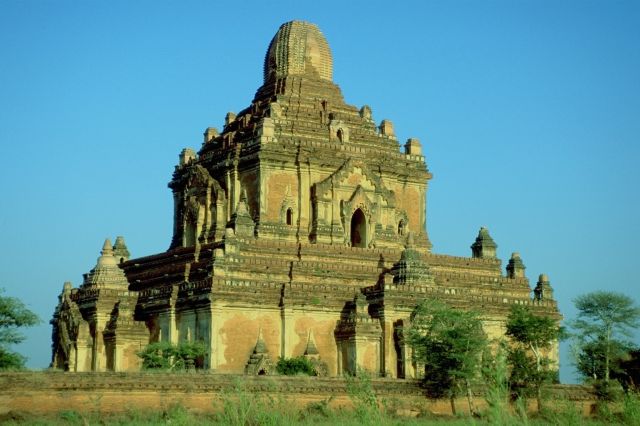 ELECTRIC PRUNES
campy psych band who had quite a bit of success in the late 60's with their smash hit 'I HAD too MUCH to DREAM last NIGHT' !...'66 ...'dr. do good' is a pretty campy tune....while 'GET ME TO THE WORLD ON TIME' is SUPER !.....3-D organ dominates the song which is perfect melding of vocals and instruments......'the great banana hoax','67 is an experimental sort of tune, great drumming, sounds like it was recorded in a tunnel ! 'hideaway' is more low key kind of pysch, A LONG DAY'S FLIGHT TILL TOMMORROW' is a good tune with great guitar playing.....'YOU NEVER HAD IT BETTER','68 features blazing guitar feedback, and reflects the sound of the YARDBIRDS...keyboards, electric guitar, great singing,
---
the SONICS

HARD hitting pysch, LOUD and FAST, ...'HE's WAITIN'' is a GREAT tune from these guys, they do a MC5-like version of 'louie,louie', '66....... on 'THE WITCH', '64 guitars and drums,pound away and horns guide them, and on 'PYSCHO','66 they go all out and deliver a tune with electric guitar feedback that ranks with the best of them ! 'styrychnine' is another GREAT raver,'some folks like water, some folks like wine, but i likes the taste of straight strychnine, strychnine , YEA! ...the SONICS were a real 60's punk band, see below close to the bottom for a picture of the band...good SONICS site -

http://surf.to/Sonics
---
the CREATION

first the band were called the MARK 4, (see below) who had some great garage singles, they were friends of the WHO, and the lp 'PAINTERMAN' '66 was produced by SHEL TALMY, considered by many along with JOHN'S CHILDREN to be one of the finest mod bands around at the time.....the lp kicks off with a good cover of 'cool jerk', next 'MAKING TIME' shows off guitar finesse, this was also an early single, they do a superb cover of DYLAN's 'LIKE A ROLLIN' STONE' , and 'can i jion your band is good 60's camp...... 'tom tom' has pounding drums and guitar, songs like 'try and stop me' have defiant lyrics,

'BIFF BANG POW' a GREAT garage number has become a well known song for them which seems to get lots of airplay nowadays, and 'NIGHTMARES' is definelty an album highlight, full of feedback and background nioses, with unique vocal effects.....another cover 'HEY JOE' aside from HENDRIX's version this is the finest we've heard.....and 'PAINTERMAN' is a great closing to a superb album ' went to college , studied art', 'la, la, la, la, la, la, '........guitarist PHILIPS was first to experiment with a violin bow, and RONNIE WOOD jioned them in '68 for a while before they disbanded, we highly recommend this lp 'PAINTERMAN'.....search around and like us u can get the video of the song 'painterman' in black and white....
---
ELECTRA's
'DIRTY OLD MAN' from '66 is a crazed fuzz-toned rocker that wails against old men picking up young girls !!...and on 'action woman','67 there is a dynamite guitar solo, that must be heard...'soul searchin' '66, is another dirge-like tune we would reccommend the organ travels far and wide on this number, and another is 'won't take no for an answer' '67 with strong drumming and enthusiasm...all strong songs with heavy DOORS influence...'action woman was first recorded by the LITTER see below...
---
CLEAR LIGHT

from l.a. around the same time as LOVE , imagine a cross between LOVE and the DOORS, but more acid induced ! they have 1 lp released in 67, and we have the incredible cover of TOM PAXTON's 'MR BLUE' from the electRa records comp. 'garden of earthly delights', this is a very plastic-pyschotic-lsd-flipout

which begins very slow and erupts , builds, and blurs into sheer niose, all in 7 minutes ! ...the sole 67 lp, was produced by the doors producer... and this band featured 2 drummers !...and member DOUGLAS LUBAHN played on some DOORS records as a session musician...

CHOCALATE WATCHBAND'S

'SITTING HERE STANDING'...Wailing, pounding guitars, great rocker ! 'sweet young thing','66 was another raver, they sound quite a bit like the STONES here, as they do on a lot of songs, and 'ARE U GONNA BE THERE ?(at the love-in)'67 was a GREAT period song...look for their fantastic '67 debut these songs rank with the legends of the 60's
---
GONN

'BLACKOUT OF GRETELY' from '66 stomps along in a heavy lsd influenced psych sound ...and 'DOIN ME IN' is another great tune full of MULTI-LAYERED electric distortion,dirge-rock, and very unique we must say, with the singer screaming away, this sounds completely crazed...the musical vibration from these songs is amazing ! another underrated band of the 60's, the band were from iowa and naurally like many of these bands who had a single or 2 or 3 it received little airplay...see the PSPOT link for more info and a small interview , here are the lyrics to 'BLACKOUT OF GRETELY'

I was walking down the street at night, thinking in my mind that my life was right, the moon came up and I looked around, the street lights were on nowhere around. My eyes were dark and my heart beat fast, I knew that my dark side could not last

It was dark as it could be, a deep sea diver could not see, cars were driving with high beam, you couldn't even tell if Mr. Clean was clean. I lit a match and I walked on home, my night side dark time cold and alone, walked in my door and to my surprise, I had sunglasses on my eyes
---
from the WORLD BIBLE (Bhagavad Gita)

'However men approach me, even so do i welcome them, for the path men take from every side is mine O Partha'

'All this world deluded by these 3 natures made by the 3 qualities, knoweth not me, above these,imperishable'This divine illusion of mine, caused by the qualities is hard to pierce, they come to me, they cross over this illusion'

The Blessed Lord said ' By me all the world is pervaded in my unmanifested aspect, all beings have root in me, I am not rooted in them. As the mighty air eveywhere moving is rooted in the ether , so all beings rest rooted in me-thus know thou'.

'Hidden in nature which is mine own, I emmanate again and again all this multitude of beings, helpless by the fortce of nature. Under me as a supervisor nature sends forth the moving and unmoving; because of this the universe revolves'.
---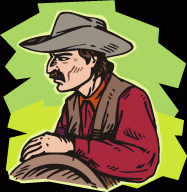 .*.*.*.LEGENDARY STARDUST COWBOY.*.*.*
back around '70, BOWIE's record company gave him a stack of 45's to listen to...he said he liked paralyzed' the best, later he borrowed THE LEDGE'S name for ZIGGY STARDUST........ 'PARALYZED'...'68...ONE OF THE GREATEST ARTISTIC ACHIEVMENTS OF ALL TIME ! the singer rambles and makes nioses, and resembles a complete drunk crazed hillbilly WHACKED out of his mind on acid ! this is a funny song...the guitar sounds similiar to BOLAN's LIVE version of 'ride a white swan'
...and similiar to CAPTAIN BEEFHEART...but then in the middle horns come out of nowhere, and the song blurs in to a crazed Rockabilly-space-pysch-disaster...WE LOVE IT ! born NORMAN CARL ODAM in lubbock ,texas sept 5th '47, he was a classmate of JOE ELY, his songs were about cowboy life and space exploration, he said about the late 60's.... 'old time country music fans thought i was making fun of them and country music', 'owners and managers of clubs had to pull people trying to get close enough to beat me up'
...one night a gal was so offended by his music she went up and put her foot right through his guitar ! his songs combine space exploration with cowboy topics... his approach is sort of amateur/genuis, imagine an total assault on the senses in a similiar way the PISTOLS approached music,and he influenced such bands as the CRAMPS and the BUTTHOLE SURFERS, and MOJO NIXON amongst others...after that single he appeared on the tv show 'laugh in'...released a few more singles, then faded away...
then in '81 he released a brilliant lp called 'ROCK IT TO STARDOM' ...the lp kicks off with an updated version of 'parylyzed' which features improved ? guitar work, but not as good as the original single...the lp is full of crazed rockers like 'i walk a hot wind' ,and 'SHADOW OF A TIGER'...which features lyrics like, 'i'm standing in the shadow of a tiger defending our liberty'!!!! with rapid fire guitar work....and an INCREDIBLE artistic composition called 'DYNAMITE'!!!...amongst others...and the 'ledge' as he sometimes is called has a knack for imiatating his favorite singer
SINATRA...on some of the slower tunes such as his cover of 'fly me to the moon', 'i took a trip'(on a space shuttle), and an acoustic 'ROCK IT TO STARDOM'...his SINATRA meets JONATHAN RICHMAN approach on the slower tunes is very original...and we here at the invasion would like to credit the Ledge as being a true unsung hero of american folklore, and one of the greatest musical genuises we have EVER HEARD.....with an INCREDIBLE vocal range... now then i wonder if ALVIN STARDUST took his name from the LEDGE...and what about DAVID ESSEX's song 'STARDUST' ? here is a website about the LEGENDARY STARDUST COWBOY - http://www.hear.com/paralyzed/
---
RUSSELL MORRIS

he began in a band called SOMEBODY's IMAGE, never heard them.......later in '69 he released 'THE REAL THING' ,....this song starts out as a folk-pysch tune similiar to DONAVAN, but begins changing early on, and then ascends to new psychedelic heights with AMAZING guitar work, CHAOTIC NIOSE BLURS eVERYWHERE.........similiar to the feedback in the COUNT FIVE's classic 'PSYCHOTIC REACTION', only more so..... A COLLECTOR'S GEM.......the song went to # 1 in australia in '69, in morris' homeland, the followup '3 INTO PANER WALLS' was in a similiar style as the first , but slow in parts, and then ascends into chaos,and should be sought out as well,'that girl i love' was another single , have not heard it, 2 songs were featured in a recent austrailian film called 'THE DISH...he released 3 lp's from 71-75...

the BAROQUE MONTHLY

'YOU ARE YOUR ONLY MYSTERY' fully realized SOUND on this one, THE ORGAN IS INCREDIBLE,!!!, ONE DJ HAS COMPARED THEM WITH THE LEFT BANKE, but this was probably one of the GREATEST garage pysch numbers of the 60's, written by DAN MASYS, the band were actually a one-offshoot of the JAGUARS from ohio, we believe the a side was called 'i'll be lonely' '68

POWERED BY LOVE...'powered by love' '67, from california, hardhitting 3-D punk-psych, with added staccato vocal effects , campy interlude, then the song builds up in the middle and explodes in punk fury! the b side ?

the ATTACK

THE ATTACK were originally known as SOUL SYSTEM, ...'STRANGE HOUSE'...really good, they mix lots of influences and deliver a great pyschedelic song that hits HARD...also 'created by clive' has a more whimsical pop sound,they have also done a version of JEFF BECK's 'hi, ho silver lining' later covered by HELLO in the 70's...
---
SPIDERS...'67...(see page 3 ALICE COOPER )

MORGAN...

'OF DREAMS', reminds us of early PINK FLOYD, this an excellent lost gem, dreamy -pysch...swirling haze of guitars and organ, and the bass sounds like the sound that ended up on P.i.L.'s 2nd lp... they hail from long island n.y. and were led by STEVE MORGAN....

RICHARD and the YOUNG LIONS

'YOU CAN MAKE IT' is TEEN PUNK at it's best !!!! great toy piano intro...the gang put out another rocker called 'open up your door' from '66, both songs have a crazed frantic sort of quality to them, WITH excellent PYSCH effects... ...VERY ENTERTAINING !.....to read an interview go to http://60spunk.m78.com/younglions.html

---
the next few songs have a more pop oriented feel ~
***********************************************
UNKNOWN ARTIST
'RED and GREEN TALKING MACHINE', thats right, an unknown band sang this incredible PYSCH number that is somewhat similiar in style to PINK FLOYD's 'ARNOLD LAYNE', slow, with EXCELLENT keyboard work, similiar to what the TELEVISION PERSONALITIES would try out in the early 80's (see page 6), 'sitting alone all by himself , with no one to talk to, cept a red and green talking machine' are some of the lyrics, actually the song is about a parrot, it came out in '67 on a demo, the b-side was called 'STRANGE WORLD', a very good number in a PINK FLOYD style,...'IT's A STRANGE WORLD THAT I LIVE IN'..... if anyone knows who is this band, please let us know, actually there are a handful of people on the planet who do know, so where are they ?
the BROTHERHOOD
'JUMP OUT THE WINDOW' !! pysch-pop, features a surreal sounding 3-D mellotron throughout this WONDERFUL acid influenced lost gem... with great lyrics such as 'my transparent image smiles back at me... i jump out my window cause i like what i see', and 'I'M A HIP MARY POPPINS, i fly so naturally, i go where the wind blows, and the wind knows i'm free, CAUSE I JUMP OUT THE WINDOW I DON'T HAVE A CARE'...electric guitar jams at the end....
SUBSTANTIAL EVIDENCE
'DEATH ANGEL' '68 EXCELLENT pysch tune, conjures up pyschedelic images of a world gone by, with a unique organ based sound, the band were from buloxi, missippi, and they recorded on the groovy grape label...they had a few other songs, see the Borderline Books link from our links page, page 10 for more info.
the SPARROW
(pre -STEPPENWOLF), JOHN KAY and 3 other members put out 3 singles from 65-67, and an lp in '68...we have one single 'tommorrow's ship' EXCELLENT! folk-rock tune...and the b-side 'ISN'T IT STRANGE' is really something else...reminds me of the DOORS at their most experimental, full of background pysch effects, and KAY sounds a lot like MORRISSON here...a REAL GEM for collectors...a friend said 'green bottle lover' is a good one too...
DEL SHANNON
this guy has been around for a long time, he scored a bit hit way back when with 'runaway', and in the late 60's had some GREAT pop-pysch gems such as the unique 'COLOURED FLASHING HAIR' '68... one can hear all the colours of the rainbow when listening to gem... and also in '68 he did 'MAGICAL MYSTERY BOX, a gothic song with an ancient sounding organ, really an excellent gem !, and he had others like 'new orleans mardi gras', AMAZING SOUNDS !! his lp of '68 is a gem.....go to the PSPOT for more info ,link below......see page 13 of the 70s invasion for a review of many songs of DEL SHANNON...

THE TROLL
this band who began in mid 60s and released a few rather obscure singles, finally releasing what some call a pop-psych MASTERPIECE lp in ' 68 called simply 'ANIMATED MUSIC', complete with a cool 3-D cover with cartoon images mixed with the band members who were ; Ken Apples - drums, Richard Clark - vocals, keyboards, Richard Gallagher - vocals, guitar , and Max Jordan Jr. - vocals, bass........the band played from ' 66 - ' 69, from this lp ' I'VE ONLY GOT MYSELF TO BLAME'
is Super pop-psych reminiscient of the TINGLING MOTHER's CIRCUS ( see below ) also the FRENCH REVOLUTION ( see page 13 ) , has qualities of both pop and folk allthough with a zany sounding mellotron for that surreal pop sound, complete with strings, horns, otherwordly vocals, etc........' 'IT's NOBODY's FAULT BUT MY OWN', I' VE ONLY MYSELF TO BLAME', this style is what made 1968 such a GREAT year for music, hear it once and you'll be enthralled !......we may get the lp soon to review and we'll be able to see if the rest sounds as good as this one, .......for more info see ths following site ~
http://www.geocities.com/badcatrecords/TROLL.htm
TIMON DOGG
'BITTER THOUGHTS OF MRS JANE '
this rarity is a WONDERFUL folk-pop song in a style somewhat of HERMAN's HERMITS but more folkish, Great melody and lyrics make for a Long Lost treasure of the 60s, the kinda pop song they stopped writing yrs ago.......' THE BITTER THOUGHT OF MRS. JANE ARE LOCKED AWAY AND WILL REMAIN UNSPOKEN, BEEN LET DOWN, AND KICKED AROUND AND SENT HER WAY WITHOUT HER TOKEN, SHE WILL FIND HER PLACE, SHE WILL FIND HER HEAD TO POUND ON......NEVER CRIES OR EVEN TRIES, SO NO ONE KNOWS SHE REALLY WANTS TO DIE, SHE's BEEN TOO LONG ON HER OWN, SHE's GROWING OLD SHE's GROWING COLD BUT, SHE WILL FIND HER PLACE, SHE WILL FIND HER HEAD TO POUND ON..........PETER's PLAYING WITH HIS FRIEND AND SALLY KISSED HER DOLL...............BUT MRS. JANE SHE's GOT NO TOYS TO PLAY WITH.........( sounds at first like he is singing 'she will find her 'EGG' to pound on ' :) )........would be good to find out what else what TIMON DOGG has done, this song is top rate 60s folk-pop....*......yrs later in the late 70s TYMON ( 'y' instead of and 'i' this time ) would play with the CLASH on their superb 'SANDINISTA' lp on the track 'LOSE THIS SKIN', which he wrote, later he played on solo JOE STRUMMER lps and with the MESCALEROS too, he had been friends with JOE for yrs even when JOE was in the 101er's, see this interview for more info -
http://www.math.lsu.edu/~zabic/lighthouse/tymon.htm
also this link has more on TIMON -
http://www.strummernews.com/tymondoggbio.html

1 WAY STREETS
'WE ALL LOVE PEANUT BUTTER', an EXCELLENT pop tune by an obScuRe band, acoustic and electric guitars, great vocals all add up to a should have been hit..... this is similiar in style to the NIGHTCRAWLERS classic 'little black egg' ...see below
PLEASURE 'don't take the night away'...slow number with a lovely piano sound, has a very good nightime atmosphere accompanied by great vocals from the whole band.......kinda in a MOODY BLUES style....'poor old organ grinder' , another pop-psych # they released is reviewed on the new 60's-pop-pysch page :)
AVANT GARDE
'follow me'.....a pop, slightly pysch number that recalls GARY PUCKETT and the UNION GAP a bit, with horns and a cheerful pop sound....:)
THE SPLIT LEVEL
this band with a female singer released a unique lp in '68 with varied styles of music, info to come....
GREGORIANS
'DILATED EYES' pysch song about growing up under family pressures which features great lyrics such as 'to pass another ice cube thru the glass....the song is about a son who expierences his first taste of liquor, and he father gets mad, very atmospheric , really good musicianship....
THEE WRIGHT of WAYE
'PENELOPE'
.....remember the great spound that the BEATLES made with their experimental pysch song 'IT's ALL TOO MUCH' ? this band here attempts that type of unique plastic pysch on 'PENELOPE' with a mile-high sound, 3-D indeed, with Great melody throughout, with lyrics 'nobody knows how i love u, nobody knows how i care', and 'Come and play with me penelope', according to our friend who runs the pspot site, this band had a few singles and some are better than this one, see Borderline books in the australia section, cause thats where 'THEE WRIGHT OF WAYE ' were from....
THE FREE DESIGN
really GOOD pop band who performed soft pop-pysch, the band were influenced by the BEACH BOYS, MAMAS and the PAPAS, and so, the song 'KITES ARE FUN' is 60s pop-kitsch, very pleasant music for a sunny afternoon, the band were comprised of real life brothers and sisters, and had 2 lps in the '67, and '68, u can download songs here from this link -http://www.lightintheattic.net/artists/freedesign/kitesarefun.html
or simply go to our downloads page 2 accessible from the bottom of our homepage.... :) ~ fans of the FREE DESIGN, should seek out an lp by The MILLENIUM called 'BEGIN'....
HARD TIMES
.....this was a folk-rock band who came on the scene around the time of the BYRDS, they use the same sort of chiming guitars found on those kinda songs....from a video the chorus is sung as " I CAN MAKE IT WITH U BABY, ( with u by my side)", good harmonies and overall perfromance........
---
---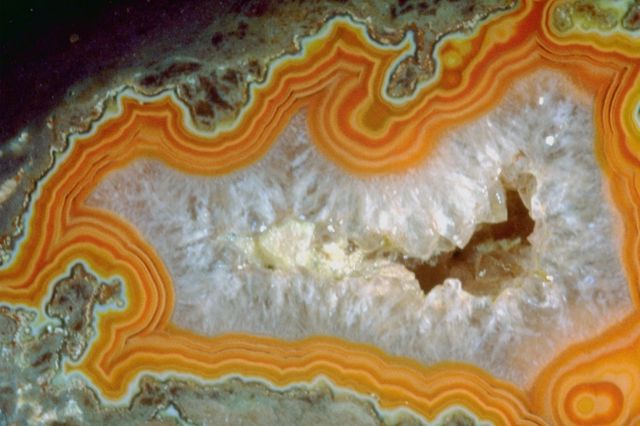 "For of the fruits of the trees and the seeds of the earth alone do I partake, and these are changed by the Spirit into my flesh and my blood. Of these alone and their like shall ye eat who believe in me, and are my disciples, for of these, in the Spirit, come life and health and healing unto man."
In the above excerpt, the term "and their like" refers to "other similar vegetarian foods"; but it is quite clear that though Jesus only required basic vegetarianism from new disciples, he certainly strongly encouraged his veteran disciples to go on to become Essene fruitarians. That is made clear in the following excerpt from The Essene New Testament; Jesus said:
"God giveth the grains and the fruits of the earth for food; and for righteous man truly there is no other lawful sustenance for the body.... For God is just and bountiful who ordaineth that man shall live by the fruits and seeds of the earth alone."
read about JESUS the VEGETARIAN
http://www.rawhealth.net/jesusdiet.htm
---
---
back to the garage

******************************************* the MARK 4's

'I DON'T WANT YOUR LOVIN' is an amazing RAMONES-like pysch song that came from this band who changed their name to the CREATION , (see above) who had some real masterpieces...

TOMORROW

'REVOLUTION NOW' !...super tune that features STEVE HOWE... who later joined YES, also 'my white bicycle' sounds a bit like PINK FLOYD....they had quite a few tunes another one is called '3 jolly little dwarfs', it's kinda niosy KINKS-type rock....'running around the meadow, the sun is verry, very bright'

GRAF ZEPPELIN

...'YOUR IN MY MIND' '68...the organ on this tune travels far and wide, u can hear the organ leave from the speakers, and descend in left field, this isn't a great song, it is an EXCELLENT song, far ahead of most 60s psych releases by a mile.....what else did GRAF ZEPPELIN do ?

the GRIFFS

'KEEP DREAMING'...'68 hard hitting pysch tune, crunch rock !...the beat sounds a lot like 'NO FUN' from the STOOGES...EXCELLENT ! , 'i got a ride' is pretty good as well but has more of a pop feel to it.......
---
the DEL-VETTES
'LAST TIME AROUND'...'66, pure GARAGE-PUNK with full-on FUZZ guitar feedback !rates up there with the best of the MUSIC MACHINE...
the CHARLES...
'motorcycle', '66, VERY GOOD mod-punk rocker from this obscure band...this song sounds similiar to CHRIS SPEDDING's 'MOTORBIKIN' (see page 4), which came out years later in the mid 70's, ...we would love any info on this band from england called CHARLES...
the TRAITS...
'nobody loves the hulk'...very good 60's paranoia pysch...with unique guitar playing and lyrics like 'don't allow no green-skinned people in here yea' !...and 'the pentagon said the hulk has got to be destroyed'...
---
MURPHY and the MOB
'BORN LOSER' '66 great tune with really good guitar riffing, and a defiant statement made for the rednecks who lived near the band's hometown of tyler texas, great drama on this single, campy pysch ! love it when the singer screams 'LOOK AT ME , BORN LOSER' !
GRAPES of WRATH
don't know much about this band, but 'HAVE A GOOD TIME 'is a super charged garage number, great bombastic bass and guitars, well worth searching out
SWAMP RATS
'PYSCHO' .....think someone could ever improve on the SONICS classic....no ? think again, ....this band improves on the original, and cranks the volume and power up past 100 ,... SUPER !
---
APPLE GLASS CYNDRUM
.....'SOMEDAY''69, is a really good song, mostly instrumental track full of strong fuzz guitars...the band were from clovis, new mexico, and recorded in the famous norman petty studio, the guy who produced buddy holly...
the BLUE STARS
'SOCIAL END PRODUCT'...GREAT PUNK number, starts out low key, and progresses THRU, the guitars and keyboards are a perfect match to this STONES-like number...
---
WE THE PEOPLE

...'WHEN I ARRIVE' '68 strong pysch rocker, wailing organ,...AGGRESSIVE sound from this florida band... and 'my brother the man' was another great one, in fact i've read that their collection is one to have *

the PAINTED SHIP...

from vancouver, this band led by vocalist BILL HAY, and the ROWDEN bros. released 2 singles in the late 60's 'she said yea'...great rocker , the singer sounds like he's trying to outdo JAGGER, and IGGY POP both,... the b-side is called 'frustration',and the other single 'little white lies' is another good one with a STONES-rock sound...

the MYSTIC TIDE

...'frustration'...another GREAT tune, by an indie band....kinetic, rough guitar playing.......listen closely to the end and u can hear a smiliar sound as to 'SISTER RAY', but only for a few seconds......
---
JASON CREST
'A PLACE IN THE SUN' very good psych number, actually a b-side with strong guitars, and vocals, in a MOODY BLUES vein, the vioce begins in one place , is picked up thrown 100 miles down the road, and rests peacefully on a guitar note......they were formally known as the SPURYWEEVES.....search for 'A PLACE IN THE SUN'.......also this band performed an amazing halloween pysch song called 'BLACK MASS SUNDAY', begins very slowly, with a creepy organ that sounds straight from a haunted house, with what sounds like monk chanting, but when the singer begins to sing and laugh, it sounds almost put on, 'the holy trinity has been banned, let there be light' ! says he, however combined with the rest of the music and background singers this is a song U WON'T FORGET.........
INNKEEPERS
'THAT WAS JUST HIS THING' !...WOW !.....GREAT MOODY BLUES type pysch, the band is in top form here.....very pyschedelic, has some lyrics about Jesus, but kinda in a sarcastic way......
the RATIONALS
'i need you'...STRONG rocker with a raunch guitar sound... a cover of the KINKS i believe....
the VEGETABLE GARDEN
'EVEN STEVENS'
this obscure pysch band apparently had only one single, this song can be classsified as experimental pysch, with guitar and vocal effects, with lots of instruments playing, at the end the singer says 'were all even stevens' :)
---
MAN

'EXOTICA'

GREAT track here from '69 by MAN, this song begins with electric guitar notes building up along with a girl's vioce sighing along with the music, soon she begins to simulate 'sex' onto vinyl, seconds later she gets very aroused and is really simulating the sounds of sex, as she gets more aroused, the guitar begins to wail, till she finally has an orgasm, which is recorded here, this would be good for parties, or to play at a presidential election, this came out as a single, but naturally did not chart, it was featured on their debut lp 'REVELATION', MAN were from wales and had several lps, see this link for more info -

http://www.geocities.com/Nashville/Stage/8089/Man.htm

the STANDELLS

...they had a big hit with 'dirty water'...and another with 'GOOD GUYS DON'T WEAR WHITE', '66...with lyrics like 'so tell your momma and your poppa, sometimes good guys don't wear white'...they were featured in the film 'riot on sunset strip', and were also on the tv show the munsters...and had a few more hits...

SHADOWS of KNIGHT

famous for their version of 'GLORIA'...they had a good size following and other hits, and a great song called 'potato chip' that goes '1 potato, 2 potato, 3 potato , 4'.....GREAT song ! ....in fact the lyrics of 'potato chip' rank with the ALL-TIME GREAT ROCK LYRICS !

STARFIRES

'I NEVER LOVED HER'...GREAT garage-pysch number with the whole group added background vocals to GREAT effect, very atmospheric, love the organ interchanging parts with hard guitar sound, SEARCH THIS ONE....

GLORIA

maybe called the GLORIA.....they had a song called 'the STORM', it is majestic psych with GREAT melodies.....'EVERYTIME I PASS YOUR PLACE I GET AN IMAGE OF YOUR FACE, AND MINUTES PASS BY, BUT I DON'T FEEL COLD, I FEEL OLD'........and.......'THE WIND IS BLOWING, AND THE RAIN IS POURING, AND THE SKY IS A MESS'.....this band were from holland, we don't know anything else about them.....
---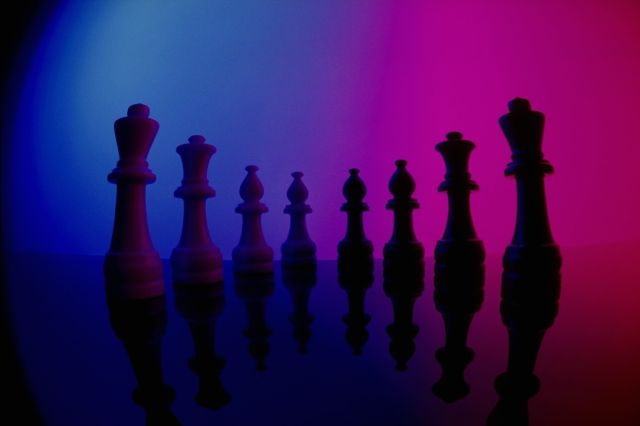 DANDYLIONS
'stormclouds'....good PYSCH tune with throbbing bass, and pounding drums....pysch in definition and musically ahead of the pack...
FEVER TREE
'SAN FRANSISCO GIRLS' ' and now it's summertime , milk and honey flow' are some of the lyrics from this gem, it sounds like 2 songs in one, slow in parts, and superfast in others...they made several strong pysch lps, some songs sound like The Doors and Love, they even cover Arthur Lee, we posted 2 lps downloads from 2021 2022 on our downloads sections made in those 2 years, highly recommended, this one a very talented late 60s band who made strong lpsninto the early 70s and later....
GEORGE BEAN
'floatation' GOOD pyschnumber from this fellow, listen closely and u can fell like you are floating on water indeed...
---
MOLES

...'Moles pt 1''68..UNIQUE to say the least,........dirge-like pysch, good eerie sound, echoes added to vocals, and lots of feedback (niose)at the end... and later the band became a prog rockband called GENTLE GIANT...

OPAL BUTTERFLY

a band who played pop-psych in the late 60s of which we like 'GROUPIE GIRL', this song opens the film, it is folk-pop number sung with good vocal harmonies, they also had a few other singles and it seems a collection of unreleased music is now available , their first single in ' 68 was 'BEAUTIFUL BEIGE/SPEAK UP'....see this site here for more info -

http://www.marmalade-skies.co.uk/opalbutterfly.htm

the film itself 'Groupie Girl' allthough has some rather good rock music in it, is a sad affair, features a very good performance by ESME JOHNS, and BILLY BOYLE,the film is reviewed on our page 9, see some scenes and info from the movie at the bottom of this link here ~

http://www.bijoucafe.com/goods/bijou_store1vcd_G.htm

NEIL FORD and the FANATICS

'shame on you','67 good campy pysch tune with added effects on vocals... good one for halloween....:) ,p> the OPEN MIND...

released a strong single called 'magic potion','69 and had another pysch tune called 'cast a spell'...'69 electric strychnine guitar sound....
---
KISS INC.

'HEY MR. HOLY MAN ' '70... UNIQUE guitar work...very pschedelic, actually this is more a spoken word song..........they were from germany... 'hey mr. holy man, i want u to understand'

the BASEMENT WALL

...from texas had a VERY good song called 'NEVER EXISTED'.'66..pysch with swirling organ AND WHAT A GREAT SOUND THIS ORGAN MAKES...conjures up a feeling of deja vu '

ZACHARY THAKS

this band was a 5 piece garage band from texas who made very loud stomping garage rock.....not sure of the first 2 titles however from a video called "Teen Dance", the band begins a song with a chorus that goes "WHAT DO U KNOW ABOUT LOVE", this song is OUTTASITE, pure crude garage rock with fuzz guitars, and pounding drums......next a song perhaps called "DO I LOVE U BABY ( yes i do)", anyways thats what they sing, this one has the raw primitive sound as well withsmashing drums and wailing guitars, really !!

.......next is a GOOD cover of "LITTLE RED BOOK", perhaps they heard LOVE's version ( see above) and they did make a strong cover of it, allthough not as good as Love, allthough this band were really a band still in their teens they played with great musicianship the way garage rock is supposed to sound.....and the 4th song performed on this video is a cover of 'SHAKE" originally done by the SHADOWS of KNIGHT( see above), this cover version has a strong fuzz attack and drums that never let up, seek out this band if u are a fan of primitive garage rock, not quite as good as say the MONKS or the SONICS, but a national asset to be honest.......:)
---
the EYES

'WHEN THE NIGHT FALLS' is a GREAT experimental pysch song, a similiar feedback and guitar sound like the WHO... this liverpool band had some other hits like 'the immediate pleasure', they recorded a handful of singles from 65-66 , and later reformed as the PUPILS, doing an all cover version lp of the STONES....

HUGO

released a GOOD pop-pysch song called 'HEY WATCH OUT'......maybe around 66 or '67, we don't know anything else about them :)

the IDLE RACE

this band led by and JEFF LYNNE, were associates of ROY WOOD's band THE MOVE ( see below ) whom would go on to form other bands such as WIZZARD and ELO in the 70's made some great pysch in the late 60's of which the song 'IMPOSTERS OF LIFE's MAGAZINE' should be sought out, great vocals, and great guitar playing here, ........available on nuggets vol. 2, also 'MRS WARD' was a unique tune, an old fashioned pop number done in a BEATLES/BEE GEES pop-psych style....'But when she got home her mind grew many fears,The message from the soldiers in the war rang in her ears,Don't put your boys in the army Mrs. Ward,You know they'll only waste away, oh oh,on't put your boys in the army Mrs. Ward You know they'll only waste away, oh oh'...........

the EQUALS

remember that song of the 80s by EDDY GRANT called 'ELECTRIC AVE'......? come on u remember it went 'were gonna rock down to electric avenue, and then we'll take it higher', yes u know u used to listen to it with the gals u went out with who lived in the trailer park, when u drove around in your teenage yrs riding around in a car drinking cheap beer, anyways remember these lyrics, ' I'M RUNNING DOWN A ONE WAY TRACK, I'M RUNNING POLICE ON MY BACK', now your thinkin' 'hey that was a GREAT song by the CLASH a few yrs before EDDY GRANT's hit right ? truth is this was an original by the EQUALS who were an interracial 60s rock band who played everything from garage rock, to psych, to reggae, to ska, to pop,etc......

they had a few hits in the u.k. during the late 60s era, one of the biggest was 'BABY COME BACK', this one in a garage vein along the lines of the ANIMALS, and the STANDELLS, ........the original version of 'POLICE ON MY BACK' is a GREAT ONE, the CLASH's version is one of the few examples of a cover being better than the original, but credit should be given to the EQUALS whom few rock fans know of today,.... the single the 'BLACK SKINNED BLUE EYED BOYS' is a superb soul-rock of the late 60s......a protest rock number about refusing to fight in the war( 'ok i'm loosened up children' ! )..........'PEOPLE WHITE IS WHITE, AND BLACK AIN' T CLOVER, THE ( ? ) WILL BE WHEN THE WAR IS OVER, U SEE THE BLACK SKINNED BLUE EYED BOYS AIN' T GONNA FIGHT NO WARS, U SEE COOL IS COOL, BUT THE PEACH IS PREACHER...........another song was called 'DING DONG', it's a campy rock number, a merseybeat influence can be heard here in it's overall campiness.....'THE NAME OF THE HORSE WAS GIDDYUP DING DONG, SO COME ON, COME ON, DING DONG WE MUSN'T BE LATE'........' i won't be there' was the name of their first single, probably recorded in '66, or '67, another GOOD single they did was called 'VIVA BOBBY JOE' which came out in '69, the band actually has a bunch of good tracks, for more info on EDDY GRANT, and the EQUALS see this site

http://www.80sxchange.com/bios/eddy_grant.html
---
NEAT CHANGE

this band Neat Change made 40 appearances at the (Wardour Street) Marquee Club from December 1966 - August 1968, they adopted the skinhead look and predated SLADE's look, their sound was kinda mod like the SMALL FACES / WHO, did some soul music also, they released a single called 'I Lied To My Auntie May / Sandman' at the end of '68, there may have been another single either very scarce or unreleased called 'Armies Emperors and Kings/Forever Amber', see this link for more info -

http://www.psychosync.info/members/neat.htm

BUDDHAS

'lost innocence', strong rock-mod sound on this tune with tight guitars....

RPM's

'white lightning'........ 'ill tell you it's frightening, white lightning' sang this band of crazies, GOOD GARAGE number has a raw sound to it, they were from newark, new jersey...

MASTERS APPRENTICE

'wars of hands of time', charging guitars, extra vocals on this strong track, they were from australia,bet they got some other good ones...
---
TINTERN ABBEY
'BEESIDE' yes it was the b-side to their only single 'vacuum cleaner', 'beeside' is a very goode pop-pysch tune with a mellotron, and the a side supposedly rocks out more like the WHO ....
KIM FOWLEY
began with the HOLLYWOOD ARGYLES in early 60's, recorded lotsa campy material over the years including 'animal man' '67 camp-pysch tune, sing-speak vocals, with a girl talking thru, he went on to release many lps, and produce many stars.......see page 16 for a super-glitter # he sang under the alias JIMMY JUKEBOX...
the FABS 'thats the bag i'm in'...slummin' pysch from a band from fullerton, Ca, they recorded it in texas....
---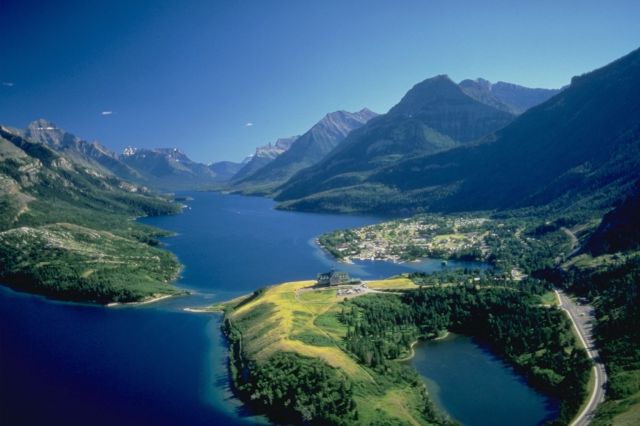 the GREAT SCOTS
this band came from halifax, scotland, from a video clip from shindig, they are wearing scottish kilts, and screaming a chorus, of 'yeah, yeah, yeah, yea, yeah' to the raunchy garage tune 'GIVE ME LOVIN'......when the vietnam war came along they got drafted and quit in '67
the LA-DE-DA's
'how is the air up there'...fuzz attack comes on strong here, the guitars flip around in the air.......FULL SOUND HERE, from new zealand, this band would later be covered in the 80's by the BANGLES...
MIKE FURBER
'watch me burn' from australia, this guy did a good song with blistering guitars...
---
BALLS

'fight for your country', STRONG single from this pysch rock band, has a good revolutionary spirit...

COUNSELORS

'love go round'......good pop feel on this tune, with the swirling guitars, cool organ notes as well.....
---
BULLDOG BREED
'paperman' strong BEATLES-like pop-pysch solid drumming , they had an even BETTER song called 'WHEN THE SUN STANDS STILL', very unique pysch !, and another gem called 'halo in my hair ', features 3-D vocals, and strong bass, RECOMMENDED *
---
13TH FLOOR ELEVATORS...

'your gonna miss me', '66,...led by ROKY ERICKSON this song is a great one in a STONES/YARDBIRDS mold...today this band has a huge cult following...

MAJORITY ONE

'CAN U LOVE ME'.......uk pop, KINKS sound, streamlined bass, great song, 'I'M JUST PLAYING MY GUITAR AND FEELING FINE, LISTEN TO THE SOUND OF MY GUITAR'.........

THOR's HAMMER

from iceland 'i don't care'..'66 good rocker, defiant nature, the vocals reminded us a bit of LOS MOCKERS, they put out an ep in '66 which features another good one called 'better days'...
---
LE ANIME DANNATE

from italy, their name means THE DAMNED SOULS,they were part of the beat scene of the time, their single 'QUE MONO' leans towards mod-pysch with cool guitar playing....

LOS SHAKERS

'b-b-b-band' a good garage number, with stuttering on vocals, they were from south america

WYLDE OLD SOULS

'she cried no' , good HARD/rock pysch sound from the mid 60's, we believe they are connected to BOB SEGER's sixties band PERCUSSION SMITH

MARAUDERS

'our big chances' Fuzz rocker with snarling in the middle, clocks in at 1 minute 50 seconds *
---
the GENTLEMEN

'it's a crying shame' 'aaaaaahhhhhhhhhhh it's a crying shame' decent number...

..S.J. and the CROSSROADS..

. 'get out of my life woman', and 'get out my life dierdra'... solid rocker from this band, with good drumming...

NIRVANA (u.k.)

forget the pile of crap that went under this name in the 90's, this is the real NIRNANA (u.k. band)...who had a good pop-pysch tune called 'rainbow chaser' '68...good musicianship * with vocals that echO....
---
HUMANE SOCIETY
...'knock, knock'...'67..he sings 'who's there'...subtle attack, with hypnotic guitar...
PRINCE and the PAUPERS
'EXIT'.....instrumental, with a blaring organ, good song !
GALAXIES 4
'piccadilly circus' instrumental track, strong sound like the one above
---
ANANDA SHANKAR

'JUMPIN JACK FLASH',

good cover of the STONES song, with a sitar, playing through the pysch instruments, and he is the nepew of RAVI SHANKAR....

the ZOMBIES

this band hit big with 'time of the season' in the late 60's, they also had some other gems such as 'BRIEF CANDLES','68...a quite tune with great piano, and very good vocals..*

the SEEDS...

had lots of hits like 'PUSHIN' TOO HARD' and 'EVIL HOODOO', they were led by crazed raver SKY SAXON, 'can't seem to make u mine' is a good tune with a high pitched guitar, and they had a mesmerizing performance with an INCREDIBLE tune called 'PAINTED DOLL' very slow pysch ballad, dreamy pop,SKY's video performance is unforgetable.....
---
the OTHER HALF

...'mr pharmacist'...hard hitting blues pysch with rough vocals, and strong bass....

the LITTER

from minneaopolis, this band did mostly covers on their debut lp of '67 called 'distortions'....'action woman', and 'soul searcin' both written and produced by KENDRICK, are done much better by the ELECTRAS (see above), the cassette version has some good originals like 'the egyptian', and 'the mummy'.......
---
the OLIVERS
'i saw what u did'.......good percussion, repetetive singing
DRY ICE 'mary is alone' ...good rocker from an obscure band, about a gal named mary, VERY GOOD pop-pysch vocal take....'mary is alone and all she sees is death".....
the DAYAKS
from belgium, this band had a single called 'so long sad sack', a STONES-type number with unique chant-singing....
---
WILLIAM PENN 5

...'swami','66...good pysch tune about the exploitation of some of the false indian gurus around...there were quite a few phonies, however PRABHUPADA is genuine devotee of God...

ATLANTICS

'COME ON' punked up pysch, EXCELLENT number !strong keyboards, and lyrics such as girl i love you will you wear my diamond ring' ?......but it's too short a number....

the ILLUSIONS

...'city of people', '66...hypnotic STONES-type guitar with a chorus of 'hey, hey' heys'...
---
SIR WINSTON and the COMMONS

...'were gonna love' '65...fuzz guitar rock, good trashy guitar solo, ...they were from indiana...

AEROPLANE

pop-pysch band who had a KINKS-like attempt with 'IT'S SO BETTER', rockin' guitar, 'STANDING ON THE ROAD, IF I SING FOR HIM, IT'S SO BETTER.....they had a few singles....?

TRETONES

'anonymous' good rockin' BO DIDLEY-type number, yells,screams.
---
JACK e LEE.

from the KINGSTON TRIO who sang 'louie'louie' came forth the singer who went on his own and had a good followup with 'love that louie'

DENIMS

'salty dog man' 'YEAH, yeah, yeah, u salty dog man' sing the denims

FANANTICS

'i can't believe' from houston, an allright gargage song...
---
TERRY KNIGHT and the PACK
'all i've got to give' fast tune with the harmonica wailing away, this band evolved later into GRAND FUNK RAILROAD
SHAG
...'stop and listen'...an anti drug song, with the fuzz guitar sound...i believe this is a different band than the project led by JONATHAN KING...
RATS
'rats revenge parts 1 and 2'.......campy trash from this akron , ohio band actually called the DECADES...
---
the next bands are fairly well known amongst 60's fans, and some are not.............

PRETTY THINGS

...this band has been around for many years, and has put out lots of albums...we like the acoustic-pysch of 'sorrow is born' ,'68, STRONG mod sound here :), today there is a play with this title, led by one time member TWINK.......

LOS MOCKERS

this band put out a GOOD lp in '66 in their native country of uruguay, the lyrics are in english, and on the back of our copy the liner notes were in spanish, the lp reflects the music of the british invasion bands, most notably the STONES, the band made the lp in their late teens, they were part of a minor trend at the time, because most of the youth their still listened to cumbia music at the time, they got arrested quite a few times, simply cause they had long hair.......to read more click on the cutie morning moon site from our links page.......

the MOVE

the MOVE were an english mod-pop band who had a knack for making some GREAT singles.....the band featured ROY WOOD who later jioned WIZZARD, and JEFF LYNNE who later went on to E.L.O........the early songs began in the mid 60's such 'fire brigade', 'i can hear the grass grow', and a campy version of 'zing went the strings of my heart', their 2nd lp featured a version of LOVE's 'stephanie knows who',

and while the lp's were good, their singles are where they really excelled such as the BEATLES influenced 'blackberry way' one of their best !...also essential are 'OMNIBUS' 'ligntning never strikes twice', and the really heavy pysch monster 'BRONTOSAURUS'....'she can really do the brontosaurus !...the members folded the band around '71 we believe to go on to form E.L.O., but not before releasing what we believe was their last single , the super-rock tune 'CALIFORNIA MAN' !...later covered by pop-rock band CHEAP TRICK.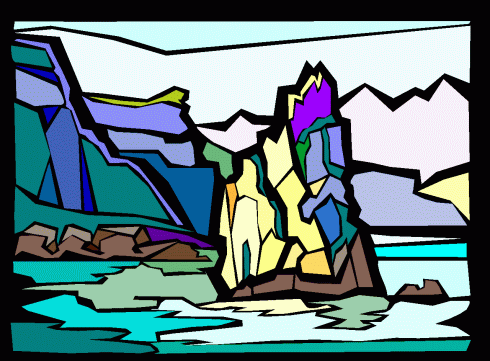 ---
the NIGHTCRAWLERS
'here comes mary, here comes lee, i'll bet what they want to see' are some lyrics from the song 'LITTLE BLACK EGG', my girlfriend expressed delight in this 60's classic, and what a PERFECT POP song this is...similiar in style to the CYRCLE's 'red rubber ball', folk rock with a wonderful pyschedelic-pop touch, closer in style to the folkier side of LOVE and the BYRDS... ...this is a true lost gem of 60's pop...the lp that followed is said to be a really good, full of folk-pysch and crazed rockers ,.... 'I DON'T REMEMBER' '67 is a SUPERB PYSCH number, organ based with echoing vocals...'who knows' '66 has some cool sounds from the bass and rhythm section, and 'basket of flowers' '66 is good rock-pop-pysch.....we have a great article on this band where a reviewer compares them to LOVE and BUDDY HOLLY, , and we have to agree, they sound kinda like a cross between this sound, with a jangly folk rock sound mixed with pysch..........THE NIGHTCRAWLERS reunited a few years ago for a 30th year high school reunion,.....we were sent an amazing story in the mail from a friend, to see a rare picture sleeve of the band see our 'gateway 2'....accessible thru our 'gateway 1', located at the bottom of our homepage and page 21....
MUD
yes, the GREAT glitterrock band from the 70's, also had some SUPERB flower power tunes in the 60's, allthough most people have not heard them...'FLOWER POWER' '67, is true to it's name , a real 'summer of love' classic !!the lyrics are on our homepage...the b-side 'YOUR MY MOTHER' is very good as well, more sophisticated pop, unusual...the next single 'up the airy mountain','68 is a swell pop tune along the lines of the BEATLES, and the b-side 'the latter days ' a good one with added vocal effects... with 'SHANGRI-LA' mud shows they are progressing in their pop style, this one is VERY GOOD singing about lost paradise...
and 'house on the hill' is another pop gem, with a BEATLES influence, that could have been a single, and in '70 MUD released the best streamlined bubblegum pop tune ever written called 'JUMPIN' JEHOSOPHAT' !!!...excellent b-side as well called 'WON'T LET IT GO' the latter 2 have a good KINKS-type sound..... ,the b side resembles the 'MUSWELL HILLBILLY' sound....... there is a RARE song out there called 'rain dance' from '71 we believe....ROB DAVIS, DAVE MOUNT and co. would go onto release some of the BEST glitter tunes in the 70's...see page 1...see our gateway for pictures of tha band, and see our section on SWEET on page 3, they too had quite a few bubblegum tunes early in their career....
in march of '04 we received 2 rare demos that MUD did in the 60s, but were never released, they should have been, cause they are really GREAT, here are reviews of both of those, the first has the complete lyrics after....
'AQAURIUS'
SUPER LSD ROCK !...........this has to be the BEST cover of the 5th DIMENSION's 'AQAURIUS' we've ever heard, .....the intro begins with dark,HEAVY,gloomy guitar notes with POUNDING drums, after a few seconds the guitar slows and lingers for a few more seconds, then the band gallops into procession, as soon as LES begins to sing on this long forgotten demo the band takes u back to a special time in rock unparralled anywhere else.....'When the moon is in the Seventh House And Jupiter aligns with Mars
Then peace will guide the planets And love will steer the stars
This is the dawning of the Age of Aquarius The Age of Aquarius Aquarius! Aquarius!
Harmony and understanding Sympathy and trust abounding No more falsehoods or derisions Golden living dreams of visions Mystic crystal revelation
And the mind's true liberation Aquarius! Aquarius! When the moon is in the Seventh House And Jupiter aligns with Mars
Then peace will guide the planets And love will steer the stars This is the dawning of the Age of Aquarius
The Age of Aquarius Aquarius! Aquarius! Harmony and understanding Sympathy and trust abounding
No more falsehoods or derisions Golden living dreams of visions Mystic crystal revelation And the mind's true liberation Aquarius! Aquarius!
'LONG BLACK VALE '
this tune sounds COMPLETELY different from 'aqaurius', also very different from the MUD that fans who listen to their 60s singles, categorize this sound under BYRDS meet the FLYING BURRITO BROS. because it's country-rock with charming vocals.........'IT WAS 10 YRS AGO ON A COLD DARK NIGHT, THERE WAS SOMEONE ( ? ) IN THE TOWN AT NIGHT, THERE WAS USC, AND THEY ALL DID AGREE THAT THE MAN THAT RAN LOOKED A LOT LIKE ME, ....THE JUDGE SAID WHAT IS YOUR ALIBI ?....IF U WERE SOMEWHERE ELSE THEN U WON'T HAVE TO DIE'..........( ends with )...' NOBODY KNOWS AND NOBODY SEES, NOBODY KNOWS BUT ME '.......
more rare MUD out there on bootleg ;
THE SHIELD , MARLENA ,
THE TROLLS (RAY STILES band '66) : I MUST BE SURE, I GET THAT FEELING.
MUD 'JUMPIN JEHOSAPHAT'
If you were my first love, I wouldn?t be surprised, To get at your feeling, looking into your eyes. But I?ve been around I knew how to fight before But never so high before, and never so far.
Jumping Jehosaphat, what have you done? Feel like an allycat, out in the sun. Nowhere to hide away, nowhere to run. I don?t know where I?m at, Jumping Jehosophat.
Jumping Jehosophat, what can I do, Love was a feeling that suddenly grew Making me crazy with hunger for you I don?t know where I?m at, Jumping Jehosophat.
I know that I?ll break up if I?m alone again. So don?t let me wake up all on my own again. Tonight in the shadows you put a spell on me. It?s starting to tell on me, I can?t let you go.
---
TANGERINE PEEL

MIKE CHAPMAN and friends in 1970 put out a REALLY GREAT lp titled 'SOFT THOUGHTS'...this album has a wide variety of sound from pysch, heavy rock, folk, to bubblegum, this is indeed a TRUE lost gem...the lp kicks off with 'CINDY LOU'...with trashy electric guitars in top form, this song sounds like the inside of a pinball machine crunching along, with lyrics such as 'oh sweet, sweet, sweet, cindy lou, and the sweet, sweet, sweet, things you do' !...next song the title track 'soft delights', a bubblegum song, sunshine pop with the trademark drum stomp,..... sounds like a cornerstone sound of MUD and SWEET,....naturally since he would produce both bands a few yrs later....

'GOODNIGHT TO THE NIGHT' changes the pace, this one is a soft folk tune with wonderful piano, that takes you to another time, another place...*...side 1 ends with 'what am i to do' with such lyrics such as 'and in front of me stands a girl who will tear and break down my world'...side 2 begins with 'TALKIN' 'BOUT A NEW DAY'...great revolutionary spirit, and the song reaches for new musical heights...every song is great including 'to judi' a love song, and the lp eds with 'MOMENTS I RECALL' where the singer travels through his memory to bring forth thoughts of wonderment,.....someone tell us if TANGERINE PEEL ever released another lp... ......?

SECONDHAND

this obscure 60's band played experimental trippy pysch, and were led by keyboardist extraordinaire KEN ELLIOT, the lp 'DEATH MAY BE YOUR SANTA CLAUS' has some great moments, the title track features 3-D vocals, and can be classified as campy pysch, 'hangin' on an eyelid' is whimsical with an electrical piano.....

'somethin' u got' is street rock with the fuzz sound, 'dip it out of the bog fred' is another attempt at experimental camp, we have only heard half of the lp, the 2 members later resurfaced in a space-glitterock band called the SEVENTH WAVE, who's second lp has to be heard to be believed, see page 5, for more info....

OHIO EXPRESS

aside from their bubblegum hits 'YUMMY, YUMMY', and 'chewy,chewy' the ohio express put out some excellent pysch such as '1ST GRADE READER' full of gurgling electric guitars.... and another super pop-pysch hit called 'TRY IT','67 other great songs are 'beg, borrow, and steal','67, 'turn to straw','68,

and the campy 'it's too groovy' '67...some of the best singles in the pysch era...and the 3rd RAIL was the band JOEY LEVINE was in shortly before, and they did a good song called 'no return'...in a plastic-pysch sound...

1910 fRUITGUM CO.

psychedelic bubblegum pop from the production team of KATZ KASENETZ, THE LP 'simon says' Is perfecT, among the highlights are 'pop goes the weasel', 'simon says', 'bubblegum world', 'story of flipper' and 'poor old mr.jensen, later they had tunes like 1,2,3, redlight and the super-pop tune 'indian giver' which was later covered by the RAMONES, in fact JOEY RAMONE praises the 1910 fruitgum co. and we do too....more to come, have u saw KIM COOPER's book on bubblegum 'THE NAKED TRUTH', how about the website she leads called SCRAM ? see our links page....

The BALLROOM

this band was a pre-MILLENIUM pop-syke band that recorded from '66 to '67 and featured male/female vocals, we have had the great MILLENIUM lp but we can't remember if we ever reviewed it anywhere on the 70s invasion, according to this page we never did, then again......anyways on the Ballroom they recorded about an lps worth of psychedelic pop the standout being 'BABY PLEASE DON'T GO'...this song is really GREAT,little bit of r and b, but more a super-pop-syke number, very psychedelic in execution, and very different from the original by GARY US BONDS which was a great dance number of the 60s :).......Curt Boettcher was the band leader and he was backed up by a very good team ; Sandy Salisbury, Michelle O'Malley, and Jim Bell, they had this one single, then again it may have only been sent out to dj's and probably never officially released, here is the tracklisting for the unreleased demos ( released by Rev-Ola records some of which were recorded by the next band SAGITARIUS before the band became MILLENIUM, overall the sounds found here are pure psychedelic sunshine pop, BEACH BOYS influence with all kindsa lovely pysch effects....

1Spinning, Spinning, Spinning 2. You Turn Me Around 3. Would You Like To Go 4. Forever 5. Love's Fatal Way 6. It's A Sad World7. Crazy Dreams

8. Magic Time 9. Musty Dusty 10. I'll Grow Stronger 11. Baby Please Don't Go 12. Another Time 13. If You Only Knew 14. Keeper Of The Games

15. The Island 16. Believe You 17. It's A Sad World 18. I'm Not Living There 19. Sunshine Today 20. Milk And Honey 21. All I Really Have Is A Memory 22. Best Friend

http://www.spectropop.com/hsoftcurtb1.html
---
*******************************************************

from Philipians 2:2-3

Fulfill ye my joy that ye be likeminded having the same love, being of one accord of 1 mind, let nothing be done through strife or vain glory, but in lowliness of mind let each esteem others better than themselves...

Bhagavad Gita 15:1

The supreme personality of godhead said 'it is said that there is an imperishable banyan tree, that has it's roots upward and it's branches down, and whose leaves are the vedic hymns. One who knows this tree is the knower of the Vedas.

Prabhupada -

Now there is no ready expierence in this world of a tree situated with it's branches down and roots upward, but there is such a thing. that tree can be found beside a reservior of water. we can see that the trees on the bank reflect upon the water, with their branches down, and it's roots up, in other words the tree of this material world is only a reflection of the real tree of the spiritual world.

this reflection of the spiritual world is situated on desire, just as a tree's reflection is situated on water. desire is the cause of things being situated in this reflected material light. one who wants to get out of this material existence must know this tree thouroughly through analytical study. then he can cut off his relationship with it. this tree being the relection of the real tree, is an exact replica. everything is there in the spiritual world.....*
---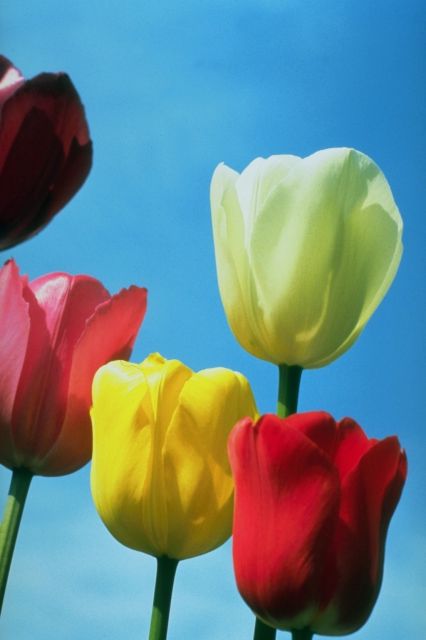 lyrics to JIMI HENDRIX's -
'BOLD AS LOVE' '67
Anger, he smiles, towering in shiny metallic purple armour Queen Jealousy, envy waits behind him Her fiery green gown sneers at the grassy ground
Blue are the life-giving waters taken for granted, They quietly understand Once happy turquoise armies lay opposite ready, But wonder why the fight is on But they're all bold as love, yeah, they're all bold as love Yeah, they're all bold as love Just ask the axis
My red is so confident that he flashes trophies of war, and ribbons of euphoria Orange is young, full of daring, But very unsteady for the first go round My yellow in this case is not so mellow In fact I'm trying to say it's frigthened like me And all these emotions of mine keep holding me from, eh, Giving my life to a rainbow like you But, I'm eh , yeah, I'm bold as love Yeah, yeah
Well I'm bold, bold as love (hear me talking, girl) I'm bold as love Just ask the axis (he knows everything) Yeah, yeah, yeah!
Anger, he smiles, towering in shiny metallic purple armour Queen Jealousy, envy waits behind him Her fiery green gown sneers at the grassy ground
Blue are the life-giving waters taken for granted, They quietly understand Once happy turquoise armies lay opposite ready, But wonder why the fight is on But they're all bold as love, yeah, they're all bold as love Yeah, they're all bold as love Just ask the axis
My red is so confident that he flashes trophies of war, and ribbons of euphoria Orange is young, full of daring, But very unsteady for the first go round My yellow in this case is not so mellow In fact I'm trying to say it's frigthened like me And all these emotions of mine keep holding me from, eh,
Giving my life to a rainbow like you But, I'm eh , yeah, I'm bold as love Yeah, yeah Well I'm bold, bold as love (hear me talking, girl) I'm bold as love Just ask the axis (he knows everything) Yeah,
yeah,
yeah!
---
---
excert from document on the ESSENES...

When the soldiers of the Roman Emperor "Constantine the Great" were sent to confiscate all copies of the original Essene-Christian New Testament (Constantine had forcibly seized control of the Christian Church, changed the manuscripts, and created a State-run religion), some brave Essene-Christian monks went to India and deposited a copy of the authentic Essene-Christian New Testament in the Mystery School library of a Buddhist monastery.

(Several centuries later the manuscript was moved from the Indian Buddhist monastery to a monastery in Tibet.) IT WAS THAT MANUSCRIPT -- The Gospel of the Holy Twelve THAT WAS TRANSLATED BY REV. GIDEON JASPER OUSELEY IN THE 1880's. The Gospel of the Holy Twelve IS THE AUTHENTIC NEW TESTAMENT OF JESUS, the version that existed before the manuscripts were tampered with. It includes many of the New Testament stories and teachings modern Christians are familiar with, BUT IT ALSO INCLUDES MANY IMPORTANT TEACHINGS OF JESUS WHICH WERE LOST FOR NEARLY 2,000 YEARS, such as: VEGETARIANISM, REINCARNATION and the FEMININE ASPECT OF GOD.

Rev. Gideon Jasper Ouseley, translator of The Gospel of the Holy Twelve, was born in England in 1835 and died there in 1906. Having discovered the manuscript via direct help from Christ Jesus and holy angels (the description of that blessed help is provided in our Mystery School Lessons), Rev. Ouseley translated it over a several year period in the 1880's. Rev. Ouseley was not only a GREAT SCHOLAR, he was also DEEPLY SPIRITUAL: like the ancient Essenes, he was vegetarian and abstained from both alcohol and tobacco, and spent several hours each day in prayer and meditation.

He once said, "the direct cause of poverty, bad health and social misery is flesh-eating, alcoholic drinking and tobacco smoking." He said that "the abolition of flesh-eating is the only effectual means of the world's redemption, whether as regards men themselves or the animals." In our day, recent books like Diet For a New America, by John Robbins, have proven Rev. Ouseley to be correct. But in his own day, Rev. Ouseley was severely persecuted for his beliefs. He was forced to leave the Church of England -- in which he was an ordained priest -- after he released his translation of The Gospel of the Holy Twelve.

Several attempts were made to assassinate him. His house was twice set on fire. People often threw rocks at him. But he bravely continued to preach and teach about the Essene Jesus, and to circulate The Gospel of the Holy Twelve.

Now some words in regard to another holy scripture of Essene Church of Christ: THE ESSENE GOSPEL OF PEACE (a four-book-set). Dr. Edmond Bordeaux Szekely was chosen by Christ to bring to light The Essene Gospel of Peace.

In the early 1920's, while doing research in the secret archives of the Vatican, Dr. Szekely discovered ancient Essene manuscripts. Much to the dismay of the Vatican (the Vatican is the seat of authority of the Catholic Church), Dr. Szekely refused to keep quiet. He published the Essene manuscripts in a four book set titled, The Essene Gospel of Peace.

When Dr. Szekely published the Essene manuscripts he had discovered, HE WAS BANISHED BY THE VATICAN AND ALL OTHER ORTHODOX CHRISTIAN AUTHORITIES. Why? Because they don't want their comfortable boats rocked by the radical waves of the Essene Jesus! Can you imagine the orthodox authorities trying to explain to their congregations that Jesus was a vegetarian and taught reincarnation?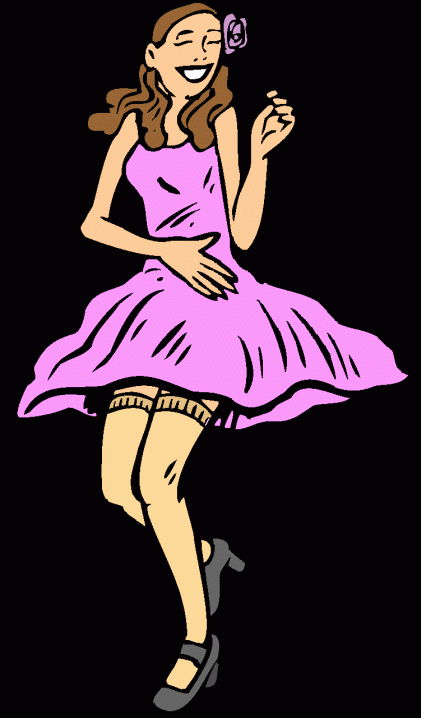 ---
---
***************************
GIRL - GARAGE/PSYCH BANDS SECTION
***************************
the PLEASURE SEEKERS -
SUZI QUATRO and her 4 sisters....started out in this band in '65 i believe, they went to tour vietnam, in SUPPORT OF OUR TROOPS in the late 60's, here is their output:
What A Way To Die/Never Though You'd Leave Me (Hideout 1006) Summer 1965 Light Of Love/Shame (Mercury 72542) 1967 Light Of Love/Good Kind Of Hurt (Mercury 72800) 1968
the 3rd release with the different b-side is very rare, on 'WAHT A WAY TO DIE' Suzi sings 'baby, baby, baby, please come over to my side, whooaa, what a way to die'! this songs is a solid garage rocker with Suzi's enthusiasm for rock shining thru at a very young age, .....the b side ' never thought you'd leave me baby' is a softer pop tune with soft pulsing organ.....in '08 someone put up unreleased songs of CRADLE and the PLEASURE SEEKERS, listen at this link to these great tunes ~
http://profile.myspace.com/index.cfm?fuseaction=user.viewprofile&friendid=231121346
---
the WHYTE BOOTS

'NIGHTMARE'... '66 the stuff legends are made of...the story of 2 girls fighting over a guy, and then an accidental death, full of screams , and remorse,...the authorities come for her, and she starts screaming, all waxed onto a 45, this song is excellent !...reminds me of the ed wood film 'the violent years', but this tune is worth more than that old b-movie could ever hope to be......heavy pysch-punk, great theatre-like drama, has to be heard to be believed... to find out more about 60's girl bands check out a fanzine called cha-cha charming, issue #2 winter '98, available from sundazed, has a picture of the WHYTE BOOTS.....the singer of this song was named LORI BURTON who released an lp 'in 67, said to be a gREAT one in a garage rock style, she also did some soul and pop music, see our gateway 3 for a picture of this lp......
---
SHE

hypnotic sounds came forth from this authentic garage band..... strong punk-pysch , 'OUTTA REACH' '70 is a great lsd-induced rocker, with strong bass and drums and 'don't leave me baby'...is super also, great organ ! reflects the DOORS 'ship of fools' a bit... , and 'don't go home tonight' is more in a poppier vein, good guitar and some great rock vocals... the band were formerly known as HAIREM, and the sisters NANCY and SALLY ROSS wrote the songs, they came from sacramento , Ca,

they drew lots of attention to their concerts..... ...not a lot of all-girl bands in the 60's were able to record onto vinyl, but SHE were one of the best ...for those looking for that RIOT GIRL sound of '69, you'll find it in these songs.....they used to get thrown out of places such as the capitol state building for their music and attitude...

the cd 'SHE WANTS A PIECE OF YOU' is chock full of great songs ; 'LIKE A SNAKE' is excellent organ based campy pysch, 'bad girl' is another great one, 'hey u' has a good organ guitar shuffle,, on 'NOT FOR ME' they sing about feminist rights,..........these songs really rock out, but they also showed a softer side on songs like 'when i was a little girl',and 'lonely boy of laughter', both soft pop-pysch...:) 'you came home to me' is their attempt at folk, and a good one, and the closing 'BOY LITTLE BOY' is a great bubblegum tune, HIGHLY RECOMMENDED...

yea, thats their picture up above, for a great site on SHE go to http://www.acerecords.co.uk/she/sheintro.html or just scroll down and click on the link.....GREAT pictures !!!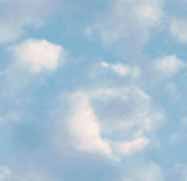 ---
12 LOTTIE GOLDEN

somewhere on this site yrs ago we mentioned her, could be page 2, page 14, don't know, she released a really good lp around '69 or so with 7 tracks full of rock, soul, funk, etc. having heard tracks like 'THE SPACE QUEEN' this is great soul-funk with lyrics like ' THERE's A PARTY IN 17, THERE's A PARTY WITH THE SPACE QUEEN, YOU GOTTA GO TO THE PARTY '.....and elsewhere she sings ' COME ON WERE GOING TO ROSIE's......GONNA GET HIGH, I CAN'T MAKE IT AGAIN ', this one is cool soul-rock with some goodtime horns....not sure which song it is, but at this link you can see Mrs. GOLDEN and the tracklisting -

http://www.sunpk.com/art/cdart/pages/019lottie.htm

here is a youtube download

https://www.youtube.com/watch?v=34VYtt1xDNQ&feature=related
---
the LIVERBIRDS

although most of the girl bands in this section are from the states, the LIVERBIRDS were a quartet of gals from liverpool, england, they were actually more popular in germany, from a video clip from hamburg , they are seen whipping the crowd into a dance craze.....'DIDLEY DADLEY'......rocks out !, with chiming guitars, and a strong beat, at the end the singer starts screaming 'BO DIDLEY is a lover, BO DIDLEY rides again' ! to the crowd....EXCELLENT ROCK song ! ......

'PEANUT BUTTER', is A CAMPY tune, with the whole band adding background vocals, good guitar riffing,....'why do u hang around' is another GOOD folk-rock tune from their catologue, HIGHLY RECOMMENDED, they were together from 62-'67, go to this girl groups archive for more info http://www.purplepjs.com/gg-liverbirds.htm

here is some info borrowed from ebay on some german girl garage bands of the late 60s ; trashed up German mid sixties girl garage.

DIE JAVALINS were a Dutch Indo-rock band popular in Germany. DIE CRAZY GIRLS were one of the better girl duo's making odd covers of tunes by the Shangrila's and more. 'Hey hey ha ha' is fantastic uptempo crudeness this being the only words and the band really gives a cool reverbguitar treatment that ROCKS! 'Joe der Guitarrenman'is a funny German cover of the Duane Eddy hit 'Dance to the guitarman'.
---
the LUV'D ONES
from dunwich, led by char vinnedge, originally known as the TREMELONS, the luv'd ones were another all-girl band who wrote thier own songs, the song 'up down sue', 66 is a good rocker, reminds us a bit of the GO-GO's with a HEAVY fuzz guitar sound ...while 'yeah i'm feeling fine', '66 is another good tune, from this quartet of pretty gals...,
elsewhere from the LUV'D ONES, 'dance kid dance' sounds like BEACH BOYS type pop, 'scratchy' is surf rock similiar to 'secret agent man'......'TRUTH GOTTA STAND' is really good fuzz-like pop, 'it's quiet' can be classified as experimental fuzz pop, 'YOU'LL NEVER KNOW' is a great shuffle with kinetic guitar NIOSE !.....'and when i'm sad' is a ballad, and 'portrait' is a slow one as well, both sweet pop confections :) and the closing 'YOUR MIND IS' is SUPER ! a COMPLETE MINDLESS, HYPNOTIC STOMP !.....and GREAT vocals on these songs !!
the MODELS
these gals do a fuzzed out right-on version of the rocker 'BEND ME SHAPE ME', '66 with strong guitar playing...and added stop and start pysch effects...actually this is SUPER-PLASTIC-PYSCH, like taking a trip thru on the california coast tripping on LSD.......GREAT vocals too....
---
the CONTINENTAL CO-ETS

'i don't love you no more', '66, guitars, bass, drums, sweet vocals, HYPNOTIC sound this one, similiar sounding to the FEMININE COMPLEX... and 'let's live for the present','66, is an EXCELLENT pop tune they did also this one with hypnotic chords and vocals....

KAREN VERROS

'YOU JUST GOTTA BLOW MY MIND' !!! an obscure PYSCH number, with 3-D vocal effects in the background, backup singers add extra dimension, and the guitars, and organ make an excellent sound...so sings karen 'i'm feeling spaced out, you know what i'm about, ...you just gotta blow my mind ' !
---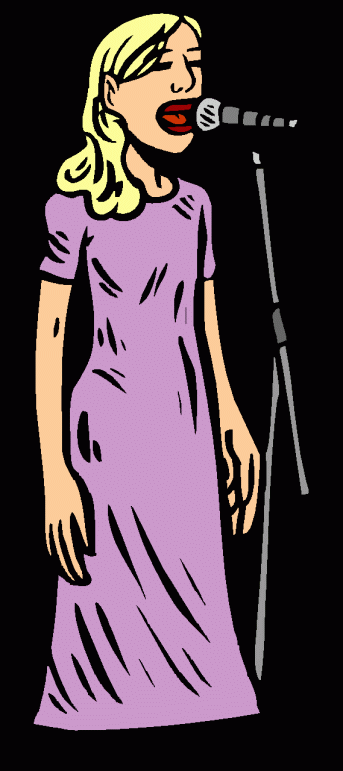 the BELLES
m-e-l-v-i-n..that spells 'MELVIN','66..a rewrite of THEM's 'gloria'... good campy tune, and this was years before PATTI SMITH covered the song...'come back','66, is another good tune they released with ringing guitar sound....
---
the CLINGERS
this quartet from the states had some success, from a video clip from feb '69, they performed a cover of the EASYBEATS 'GOOD TIME'......with lyrics 'were gonna have a good time, the rock-n-roll' music's gonna make me feel allright' ! this was produced by KIM FOWLEY,......some other singles they released previously were 'ROUND,ROUND,ROUND/MEAN IT', there is a picture of another on our gateway,and a promo piture of the band you'll find if u look closely,and whats so special about this band ? they were sisters and the bass player was none other than
DEBRA CLINGER
who went onto the ROCKFLOWERS( see page 18, and our gateway 2), and also starred as SUPERCHICK in KAPTAIN KOOL and the KONGS ( see page 5, and the gateway 1).........we made a shrine to her on a page accessible from our 'gateway' cause she's so beautiful.....her best singing can be found on the ROCK FLOWERS lps, flower child music, pop, bubblegum, and soul, to hear a one hr radio special on DEBRA's career featuring rare songs of the CLINGERS see our download 2 section accessible from our homepage....
---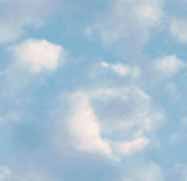 SANSHERS
'gonna get that man'...good rocker similiar sounding to the PLEASURE SEEKERS...with campy vocals, lyrics such as 'i'm gonna get that man, and kiss, kiss, kiss, kiss, kiss,.......'....
the CHIMES of FREEDOM
'JUNGLE ROCK'...good tune , surf guitar, screaming dingbats, yells, mostly instrumental track...
JANIE JONES
yea this is the gal that the CLASH sang about on their song 'janie jones' , and later played with, apparently she released some campy songs in a mae west style, the 'WITCH IN WHITE', is a good horror-rock pysch tune about a witch who's making the scene, eerie sound from the viola.......cool.
the CARRIE NATIONS
from the film 'BEYOND THE VALLEY OF THE DOLLS' came this group of gals they did an EXCELLENT song titled 'IN THE LONG RUN' , this song belongs on the VERY BEST of the 60's list ! and they rock out pretty heavy on the tune 'sweet talking candy man',.... 'look on up' is another GREAT rocker...all from '70...similiar to JEFFERSON AIRPLANE, and related bands,
singer LYNN CAREY went onto sing with a band called MAMA LION in '72,( see page 13 ) and would later work with ERIC BURDON in the 80's and 90's... some songs from the film were also released under the artist name AMI RUSHES.....the CARRIE NATIONS, who were originally known as the KELLY AFFAIR, named after one member of the band called kelly.......to see some pictures of the band go to http://myweb.wwa.com/~jjf/ and http://easyweb.easynet.co.uk/~cabrera/issue1/stic k1.htm
---
PUPPETS

'ain't gonna eat out my heart'...GREAT pop-rock song, a bit defiant, and some really good vocal harmonies, nice guitar chords... 'i luv u i do boy, but u ain't gonna cheat on me, i ain't gonna eat out my heart'....SHANGRI-LA's go pysch..........:)

DAUGHTERS OF EVE

'don't waste my time','66....good pop-rock song, nice shimmering guitars, and sophisticated pop-rock vocals........ who are they ?

the BITTERSWEETS

'THE HURTIN' KIND' was a good folk pop tune, with lovely vocals....

the CHYMES

'quite a reputation follows in the tradition of girl-pop bands with a good one here....

the STARLETS

'you don't love me','65,...nice pop-psych, did they do anything else ?
---
the GIRLS

'chico's girl','65...good tune written from the viewpoint of a girl who ran around with a gang...sounds a bit like the SHANGRI-LA's, with lyrics like 'chico wears a jacket that says REBELS on the back'.....

the GTO's

this quartet of gals released a pop lp in '69 i think, they had a cult following...we have the tune 'captain beefheart's shoes'..... nice overall pop sound with tinkling piano...the band featured PAMELA des BARRES...

THE DAISY CHAIN

another small girl band who had an lp in '67, 2 members went on to the 70s rock band BIRTHA ( see page 3 )....the lp has some dreamy pop-psych with cool organ playing, a few good songs with filler, try 'ZZOTTO', it's a nice one....

other gals who released their own tunes are the fabulous SHAGGS, the FEMININE COMPLEX, to name but a few... and somewhere back around 66-'67 existed a band of gals called KANDY and the CORPORATIONS, who had at least one garage 45 in '66, possibly more....

to find out about some comps from the 60's called 'GIRLS in the GARAGE' check out this site - http://www.soybomb.com/garage-comps/ there is even a comp from asia ! ...we also have JAPANESE BEAT GIRLS reviewed on our new FLOWER CHILDREN page, and many more unknown women in rock reviewed throughout the site....
---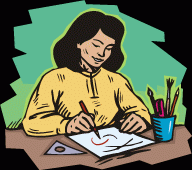 *********************************
in praise of women -
'blessed are the mothers of the earth for they have combined the practical, and the spiritual, into the workable way of human life, they have dawned little stockings, mended little dresses, washed little faces, have pointed little eyes to the stars, and little souls to the things eternal.... -bovee-
---
---
our friend bill who passed away in aug '02 was trying to compile info based on 'Thee PERSIAN NARRATIVE', supposedly an alternative story of Christ's birth and a STAR *, that was guiding the Magi to his birth place is very different from the one most commonly found in the bible, supposedly one JULIUS AFRICANUS had commented on this Persian Narrative perhaps a century or 2 after Christ's time, another commentor is one EDWARD BRATKE who wrote some very HARD to find books in german on AFRICANUS' documents....

bill said he searched for a long time in various libraries to locate Bratke's book which was found to be missing at a few locations in the country, he said the Vatican was trying to hide this info about the Persian Narrative,one copy can be found in washington D.C. nonetheless the story itself is very interesting, for yrs scholars have debated whether the STAR of Bethelem was a natural or other wordly expierence, there is much more to this story and we'll update here from time to time, for now search out the documents above, as we are trying to sort thru bill's old documents, to see Bill's sites including a site on SENECA and PAUL, and DIONYSUIS, and a HOMELESS MUSICIANS' site see the bottom of page 21,......any of u out there have any info on this subject of JULIUS AFRICANUS/PERSIAN NARRATIVE please write us at alan75x@yahoo.com or skyelight7@yahoo.com

here is Matthew chapter 2 from the New Testament, the Persian Narrative varies greatly from the accounts of Matthew, Mark, Luke, and John which differ from one another as u may know....

The Visit of the Magi

1. After Jesus was born in Bethlehem in Judea, during the time of King Herod, Magi[1] from the east came to Jerusalem 2. and asked, "Where is the one who has been born king of the Jews? We saw his star in the east[2] and have come to worship him." 3. When King Herod heard this he was disturbed, and all Jerusalem with him. 4. When he had called together all the people's chief priests and teachers of the law, he asked them where the Christ[3] was to be born. 5. "In Bethlehem in Judea," they replied, "for this is what the prophet has written:

6." 'But you, Bethlehem, in the land of Judah, are by no means least among the rulers of Judah; for out of you will come a ruler who will be the shepherd of my people Israel.'[4] " 7. Then Herod called the Magi secretly and found out from them the exact time the star had appeared. 8. He sent them to Bethlehem and said, "Go and make a careful search for the child. As soon as you find him, report to me, so that I too may go and worship him."

9. After they had heard the king, they went on their way, and the star they had seen in the east[5] went ahead of them until it stopped over the place where the child was. 10. When they saw the star, they were overjoyed. 11. On coming to the house, they saw the child with his mother Mary, and they bowed down and worshiped him. Then they opened their treasures and presented him with gifts of gold and of incense and of myrrh. 12. And having been warned in a dream not to go back to Herod, they returned to their country by another route.
---
the following info on one JULUIS AFRICANUS was added aug 22nd '03

EUSEBUIS describes AFRICANUS as being the author of KEORROL, said this book detailed various kinds of cures, charms, and written forms,etc, some have supposed that such a work was not written by a christian writer.........

the works ascribed to AFRICANUS aside from the 'CESTI' are the following -

1 FIVE BOOKS OF CHRONOLOGY.....begins with the cosmogony of MOSES, and goes down to the advent of CHRIST, summarizes all the events from the time of CHRIST to the reign of the emperor MACRINUS.

2 Famous letter to ARISTIDES in which he endeavoured to reconcile the apparent discrepancies in the genealogies of CHRIST given by MATTHEW and LUKE.

3 LETTER to ORIGEN in which he endeavoured to prove that the story of SUSANA in DANIEL was a forgery. A translation of this letter has been given with the WORKS OF ORIGEN. THE ACTS of SYMPHOROSA and her 7 SONS are attributted in the MSS> to AFRICANUS, but no ancient writer speaks of him as the author of this work.
---
---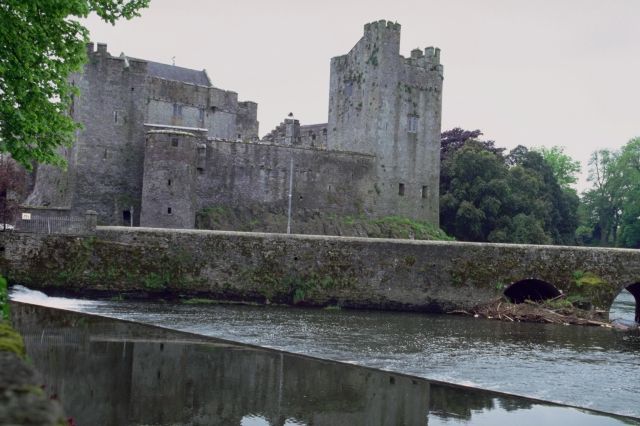 *********************************
and in a more poppier vein,
THESE BANDS WERE FRONTED BY GIRL sINGERS,
TINGLING MOTHER's CIRCUS
produced by BOB SCHWARTZ and ELLIOTT RANDALL, with musical assisstance from ANDREA, JIMMY, and STU .......Psychedelic bubblegum, is a good term to describe this obscure record from the late 60's, they do a great cover of 'yellow submarine',...other great tunes include '90 magic wonders' with a great fuzz guitar sound...* 'flowers on the wall', and a cover of the BEE GEES 'n.y. mining disaster of 1941'... this RARITY has music truly from the land of OZ, and the vocalist sounds suspiciously like NOOSHA FOX of FOX, (see page 4) any info on this rarity called the TINGLING MOTHER's CIRCUS would be appreciated.....they had a SUPER-POP-PYSCH single in '67 that preceded the lp 'FACE IN MY MIND/ISN'T IS STRANGE'...somewhat reminiscient of the 5TH DIMENSION but with pysch effects, see page 13 for our review of this rare single and b side and more obscure 60s pop-pysch....
thee ROTARY CONNECTION
this band's 1st lp is a must for all fans of 60's music, pyschedelic-soul-lounge music, with gospel, rock, and everything else imaginable, it's all packed in for a super debut, led by MINNIE RIPPERTON who would go onto fame as a soul singer in the 70's remember 'LOVING U' '74 ? ( see page 5 for review of her solo work) the band ROTARY CONNECTION released a bunch of other lps, but this is the one to begin with CHARLES STEPNAY co-wrote many of the songs, wherein MINNIE was the star vocalist....'AMEN' begins the lp, very atmospheric, sounding like a church choir, 'rapid transit has a classical violin going all the way thru, 'TURN ME ON' is 60's lounge pop with great background vocals, they cover some songs with amazing results, STONES ; 'LADY JANE' and 'RUBY TUESDAY' sound completely different, very ethereal sound here,
good results sprang forth as well on DYLAN's 'like a rollin stone, and SAM and DAVE's 'soul man', which rocks out, then switches to a xmas-type sound.......'BLACK NIOSE' is another great one with a pyschedelic GOSPEL sound fully realized...:)........'MEMORY LOUNGE' is reminiscient of HERB ALBERT, and the closing 'ROTARY CONNECTION' offers snippets of all the songs.......this music is unlike anything else released in the 60's, HIGHLY RECCOMMENDED.....MINNIE RIPPERTON would go onto to become a 70's star years later , and she eventually died in the early 80's i believe....
---
SWEETWATER

'DAY SONG' from a reprise compilation is an EXCELLENT folk tune in the style of PETER, PAUL, and MARY, this multiracial band had about 10 members, all who played a variety of instruments, and NANCI NEVINS sang on their first lp, with glorious vocals...'I'M IN A RAINBOW''69 is another great one to look for...TRUE FLOWER CHILD MUSIC...........i have another song back home that is a 10-minute rock jam by them , but the name of that song escapes me at the moment...
---
the MUSIC EMPORIUM

also led by a girl singer...'VELVET SUNSETS','69, is a really good folk-pysch song that has an ethereal quality to it, and 'GENTLE THURSDAY','69 is even better...these songs rank up there with the best of them... the band were led by CASEY COSBY, and CAROLYN LEE, and also featured DORA WAHL, one of rock's few female drummers at the time...they came from southern california...

the NEIGHB'RHOOD CHILDR'N

from oregon, the neighb'rhood childr'n were similiar in sound to the MUSIC EMPORIUM, with GREAT vocals, they were led by DYAN CANNON, and RIC BOLZ, we have the song 'BEHOLD THE LILLIES','68,..this can be classified as a true lost gem of the 60's ...similiar sounding to the VELVET UNDERGROUND this song, they do a GREAT version of the NIGHTCRAWLERS 'little black egg',67', and they accomplish a nice psychedelic sound on 'feeling 0','68, with the heavy fuzz guitar,...and they do a pysch version of the BEATLES 'can't buy me love'...'68...more later.
---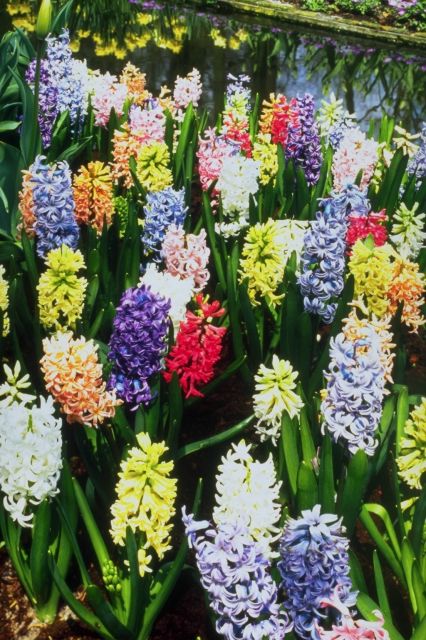 SALLY EATON
'FLOWERS IN THE AIR'...a really FAR OUT tune, sally describes all the colors of the rainbow, and asks if you can see and hear them....unique * i believe she was later in the cast of HAIR, and hung around with people like BEVERLY BREMERS, ( see an interview we did with Beverly on page 5 )
the POPPY FAMILY
TERRY JACKS (SEASONS IN THE SUN ) was in the POPPY FAMILY with his WIFE...they played pysch pop, and very good at that ! ....... 'FREE FROM the CITY ','70, this song is indeed a GEM...also look for 'there's no blood on the bone', a heavy song, with lyrics such as 'when joey died, marie just went mad, she given him the best life she had'...and 'endless sleep' is a good tune , kinda ethereal...something about the vocals and overall sound reminded me of a song from PEARLS BEFORE SWINE from '67 which we have on a rare 60's ESP sampler...,their most commercially successfull song was ' WHICH WAY YOU GOIN' BILLY'.....great folk-pop tune, their 3rd single, the 2nd single 'beyond the clouds' , is a dreamy pop gem, and 'shadows on the wall', is subdued folk-pop, with a slight indian sound........:)
RENNAISSANCE
from the electra comp.lp 'garden of earthly delights we have a song of this band called 'island','69, a true gem *, piano, electric guitar and wonderful vocals from JANE, sister of YARDBIRD KEITH RElF and i think he is on the record as well, this song is from 69, they later found success in the 70's.....we have a live record of theirs, kind of lp one used to listen to back in college once or twice a year :)
---
APHRODITE's CHILD

...protest chanting, jangly guitar,poetry within songs,...we have 3 tunes from the 71 lp; 'babylon', 'loud, loud, loud,', and '4 horsemen', they sound like a more EXPERIMENTAL version of JEFFERSON AIRPLANE, to our friend who sent us this tape danke, danke, *

IVORY

gem of an lp that came out in '68, strong JEFFERSON AIRPLANE influence on a lot of the tracks, but a somewhat different sort of psychedelia than that band, listen for example to the feeback on the song 'laugh' and it sounds like the Velvets a little bit, there was a cd reissue of this forgotten should have been classic that came out maybe in 2002, the band were a trio Ken Thomure and Mike McCauley spent many yrs together in Boron Ca. a small town 90 miles outside of L.a., later they met a girl named Chris Christman and the 3 formed the band IVORY, youtube has some great clips you can hear for yourself, Christman would release a solo lp in '75, lp tracklisting ; Silver Rains/Free And Easy/Losin' Hold/Laugh/A Thought//I, Of The Garden/All In My Mind/A Light/Last Laugh/Grey November,........see this site of Tetragrammaton records for more info on some other unique bands of the late 60s such as Sweet Thursday ( see page 3 )

http://www.bsnpubs.com/la/tetragrammaton/tetragrammaton.html

MELLOW CANDLE

lovely female vocals surround the tune 'heaven heath','72, and the resulting song is a miedieval-type folk song, nice celtic sounds similiar to STEELEYE SPAN...
---
LULU
original name MARIE MCDONALD LAURIE, shortly married to BEE GEE MAURICE GIBB, 'TO SIR WITH LOVE' was a glorious pop number, where her vocals really shine out, in '67 she had a good followup with the rocker 'the boat that i row' with an organ-dominated sound.....'im a tiger' had a good pop sound to it, another song was called 'Me the piecful heart', she went onto work with BOWIE in '74, see page 4.........
---
the VEJTABLES

'i still love you'.....'65 , pop-psych, with a folkish kinda sound, GREAT, tune from this 5 piece band from san fran with a cute girl on drums....her name was JAN ERRICO, she went to jion another s.f. band the MOJO MEN.......

CILIA BLACK

don't know much about this redhead, but she had a good pop number in '69 with 'surround yourself with sorrow' there is something on here that sounds like a prehistoric wurlitzer, playing on this one, she had a talk show in england in the early 70's, on her show she once had a guest, one MARC BOLAN , with whom she dueted on 'life's a gas'.....good video of that one....
---
SHOCKING BLUE

'VENUS' was an international hit for this band led by MARISKA, they have other good songs as well such as 'INKPOT' a song that concerns a social topic....'waterboy' is a good one that features a slight indian sound, and 'love buzz' was another good one with the hypnotic bass sound...'eve and the apple' was a good number in a biblical setting, while 'SHOCKING YOU' rates as one of their best....with lyrics such as ' we are shocking blue, we are shocking you, until u turn to blue, lookout it's like electricity, don't think it's fantasy'.......

CURVED AIR

I believe this band had a female singer on some of the lead vocals, 'back st. luv', and 'melinda' are decent folk tunes, i think 1 member later jioned COCKNEY REBEL .......
---
SANDIE SHAW
pretty creature who had some hit singles all thru the 60s in the uk, 'LONG LIVE LOVE' is a really GREAT mod-pop single that brings to mind a feeling of deja vu, in a video series called 'SOUNDS OF THE SIXTIES' which features videos from many mainstream and more obscure bands, SANDIE approaches the song very nonchalantly, somewhat shy, but gives a great performance, in fact this song is so good, we must include the lyrics here -
SANDIE SHAW
'LONG LIVE LOVE'
( 27/05/1965 )
Venus must have heard my plea She has sent someone along for me
I have waited a long long time For somebody to call mine And at last he's come along Baby oh nothing can go wrong We meet every night at eight And I don't get home till late I say to myself each day Baby oh long long live love Mmmm
True love must be the greatest thing I know now why singers sing Of the moon and stars above How I love to be in love We meet every night at eight And I don't get home till late I say to myself each day Baby oh long long live love
Now of one thing I'm more than sure Since love come I don't want more Than to kiss him every night Makes everything alright We meet every night at eight And I don't get home till late I say to myself each day Baby oh long long live love Mmmmm
We meet every night at eight And I don't get home till late I say to myself each day Baby oh long long live love Mmmmm Long long live love
---
---
the NEW CREATION

from vancouver canada, this trio ; LORNA TOWERS, 19 yr old son CHRIS TOWERS, and teenage female drummer JANET TIESSEN recorded and released a christian rock lp, 100 copies were pressed and given to friends, everyone hated it, even the host whose show they managed to get on to play on tv, the sounds are very raw amateurish like the SHAGGS, some songs resemble the 3rd lp by the VELVET UNDERGROUND, 30 yrs later the drummer was contacted and she thought it was a joke, but turns out many people thought the lp brilliant, so they released a cd back in 2003, and we think this is pure genuis !.....the first trackl 'COUNTDOWN TO REVOLUTION' begins with war niose, bombs and so on with each member reciting lines in a spoken word context; '2 MINUTES TO REVOLUTION AND COUNTING, WHERE DO WE GO FROM HERE' ? LORNA - ' THE CHURCH IS DEAD, BUT MY VOCLAS ARE LIFE; CHRIS - 'SO ADVANCED WE ONLY NEED PUSH A BUTTON' JAN - 'HELP' (ALLTOGETHER ) - 'COME TO THE MASS KIDS, AND HAVE SOME BENEDICTION' !...this is unique, it works great as an intro into the lp.....the 2 other songs we heard ;'SONGS TO SING', and 'SODOM AND GOMMORRAH' sound a lot like the folk music from the3rd lp of the VELVET UNDERGROUND with SHAGGS-like playing, lyrics to come soon,see our downloads page 2 for 2 different links for samples, one is at Aquarius records, and see this link for more info -

http://companionrecords.com/pages/newcreation.html#
---
VASHTI BUNYON
we had the pleasure of hearing a couple of GEMS from this singer from her of '66, 'GLOW WORM' was one of them, she has an amazing vioce similiar to MARIANNE FAITHFUL's, and to FAIRPORT CONVENTION's, and SANDY DENNY as well ( see page 3)....apparently she was thrown out of art school in '64, and shortly afterwards began a recording career, we highly recommend her folk music...:), below is a writeup someone contributed....
This English folk-style singer originally went under the name of just Vashti and was managed for a while by Andrew Loog Oldham, manager of The Rolling Stones. As best as I can make out she recorded one single for Decca in 1965 (Some Things Just Stick In Your Mind/I Want To Be Alone, F12157) and one for Columbia in 1966 (Train Song/Love Song, DB7917).
In 1968 she appeared in the movie, Tonight Let's All Make Love In London and she performed the song Winter Is Blue which she co-wrote with Andrew Skinner who was half of the duo Twice As Much. The album you referred to, Just Another Diamond Day was released on Philips 6308 019 in 1970 and apparently is worth a fortune now. I did read somewhere relatively recently (last year or this year) that she is recording some new material.
we have added 2 pictures of VASHTI to our 'gateway', see the last one on the 1st gateway......there you'll find more info on her and a link to her site....this review was written several yrs ago, in around 2007 we got her lp 'JUST ANOTHER DIAMOND DAY'...what GREAT music !.......added her also in our Flower Child section ( see page 18 )
---
God the father, Jesus the son, and the Holy Spirit......the next paragraph deals with the viewpoint as the Holy ghost, aka the Holy Spirit as ~ female in form, as has been suggested by early Christians.....in Jesus neighborhood they spoke Aramaic, and the Holy Spirit is referred to as Rucha...
The earliest Christians – all of whom were Jews – spoke of the Holy Spirit as a feminine figure. The present article discusses the main proof texts, ranging from the 'Gospel according to the Hebrews' to a number of testimonies from the second century. The ancient tradition was, in particular, kept alive in East and West Syria, up to and including the fourth century Makarios and/or Symeon, who even influenced 'modern' Protestants such as John Wesley and the Moravian leader Count von Zinzendorf. It is concluded that, in the image of the Holy Spirit as woman and mother, one may attain a better appreciation of the fullness of the Divine.
Excert from Johanes von Oort 2016 from the link from the following website -
https://hts.org.za/index.php/hts/article/view/3225/7763
SONICS - one of the best 60's garage bands ever !
lyrics to LOVE's 'RED TELEPHONE' '67
Sitting on a hillside Watching all the people die I'll feel much better on the other side Think i'll thumb a ride I believe in magic
Why, because it is so quick I don't need power when I'm hypnotized Look in my eyes What are you seeing (I see...) How do you feel? I feel real phony when my name is Phil Or was that Bill Life goes on here
Day after day I don't know if I am living or if I'm Supposed to be Sometimes my life is so eerie And if you think I'm happy Paint me (white) (yellow)
I've been here once I've been here twice I don't know if the third's the fourth or if the fifth's to fix Sometimes I deal with numbers And if you wanna count me Count me out I don't need the time of day Anytime with me's OK I just don't want you using up my time 'Cause that's not right ahh....
They're locking them up today They're throwing away the key I wonder who it'll be tomorrow, you or me? We're all normal and we want our freedom Freedom... freedom... freedom... freedom Freedom... freedom... freedom... freedom spoken:) Alla God's chilluns gotta have dere freedom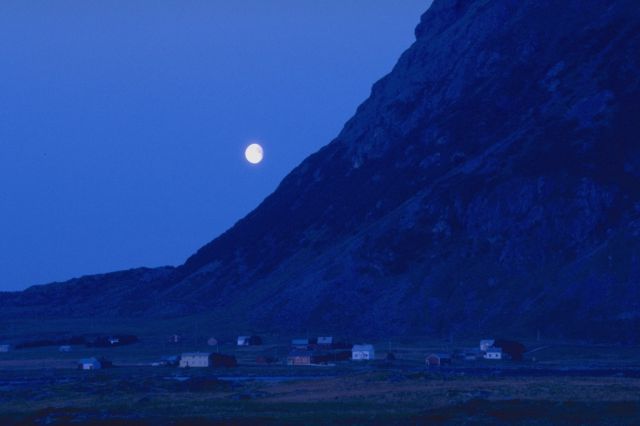 Love
It is that which is without condition, without limitation, and without need. Because it is without condition, it requires nothing in order to be expressed. It asks nothing in return. It withdraws nothing in retaliation.
Because it is without limitation, it places no limitation on another. It knows no ending, but goes on forever. It experiences no boundary or barrier.
Because it is without need, it seeks to take nothing not freely given. It seeks to hold nothing not wishing to be held. It seeks to give nothing not joyously welcomed. And it is free. Love is that which is free, for freedom is the essence of what God is, and love is God, expressed.
~ Neale Donald Walsch~ from Friendship With God
---
---
quotes on vegetarianism

"He who has renounced all Violence towards all living beings, weak or strong, who neither kills nor causes other to kill - him do I call a holy man" - > Dhammapada 405

"It is said about Lord Buddha adaya-hrdaya darsita-pasu-ghatam. He saw the whole human race going to hell by this animal killing. So he appeared to teach ahimsa, nonviolence, being compassionate on the animals and human beings. In the Christian religion also, it is clearly stated, 'Thou shall not kill'. So everywhere animal killing is restricted. In no religion the unnecessary killing of animals is allowed. But nobody is caring. The killing process is increasing, and so are the reactions. Every ten years you will find a war. These are the reactions." - His Divine Grace A.C. Bhaktivedanta Swami Prabhupada

"We cannot separate ourselves from those whom we call the 'lower' animals. They are lower in the scale of evolution, but they, like us, are members of the One Family. We must not take away the life of any creature. Indeed, we must never take away that which we cannot give. And as we cannot restore a dead creature to life, we have no right to take away its' life." - J.P. Vaswani, Why Kill For Food?

lyrics to DAVID BOWIE's

' MEMORY OF A FREE FESTIVAL' '69

Maybe I should announce it, should I Memory of a free festival

The Children of the summer's end Gathered in the dampened grass We played Our songs and felt the London sky Resting on our hands It was God's land It was ragged and naive It was Heaven

Touch, We touched the very soul Of holding each and every life We claimed the very source of joy ran through It didn't, but it seemed that way I kissed a lot of people that day

Oh, to capture just one drop of all the ecstasy that swept that afternoon To paint that love upon a white balloon And fly it from the toppest top of all the tops That man has pushed beyond his brain Satoria must be something just the same

We scanned the skies with rainbow eyes and saw machines of every shape and size We talked with tall Venusians passing through And Peter tried to climb aboard but the Captain shook his head And away they soared Climbing through the ivory vibrant cloud Someone passed some bliss among the crowd And We walked back to the road, unchained

The Sun Machine is Coming Down, and We're Gonna Have a Party, ha ha ha (repeat 25 times) The Sun Machine is Coming Down, and We're Gonna Have a Party, yeah yeah

The Sun Machine is coming down, woh ho ho Sun Machine is coming down, oh oh oh ah

Sun Machine is coming down, oh
---
---
LINKS

u can find plenty of links with direct access on our links page, here are a few we added here -

1 ok, so u have had fun reading about all this music, now it's time to visit the SRI JATUYA site, and read about KRSNA and JESUS...:)http://www.geocities.com/Athens /Aegean/9931/

2 the PSPOT

the best site for 60's pysch,garage, and bubblegum music, with trivia questions that actual 60's band members send in from time to time...and as of nov '03 he just got a whole new reconstructed site -

http://groups.msn.com/PSPOT?

3 GARAGE COMPS.......site lists many garage-pysch comps, including several girl garage bands !

http://www.soybomb.com/garage-comps/

4 SIXTIES JUKEBOX listen to 60's pysch songs in their entirety ! many rarities such as MORGAN, and TINTERN ABBEY

http://www.sixtiesjukebox.co.uk/

5 SCRAM BUBBLEGUM site

Great site with lots of info on bubblegum, and pop-rock of the 60's and 70's, and current info on events happening around l.a.

http://www.scrammagazine.com/

6 PSYCHEDELISCOPE - take a visual trip into your computer, click on the astral projection page, then come back here

http://www.tanega.com/astral/astral.html

7 please read a short story from india - http://www.geocities.com/Athens/Aegean/9 931/karna2.html

8 PLASTIC DIMENTIA ( marshmallow tales)

u must look at this site full of info on RARE 60's pysch, and pop, and tones of links !

http://www.wnyu.org/plastictales/links_sources.shtml

9 KXLU - 88.9 f.m. LOS ANGELES RADIO - this station plays 60s garage and pop quite a bit within their shows, be sure to tune in on saturday night at 10:30 p.m. if u are in L.a. for 'SHE COMES IN COLORS' ( named after the LOVE song ) for 1 hour and a half of 60s garage, and pop-psych featuring some of the above, and some we've never heard, if u can log into their station and u may be able to hear the show if u live outside L.a.....

NOTE ; a dj FREDRIQUE PHASES of this show 'SHE COMES IN COLORS' has been writing us since the fall of '04, he liked our site and our 60s section so much that in Oct. '04 he gave us what may have been our first plug on live radio, we were grateful, followed by another mention in the winter, then again in may and june '05, and again twice more, just before they were up for nomination for best radio show in 2005 in Los Angeles, at our request they played 2 tracks from the NATIONAL GALLERY, THE FRENCH REVOLUTION 'Americas', SWEET's 'SANTA MONICA SUNHINE', and also MUD's 'FLOWER POWER', and several from our page 13, and guess what ?

THEY WON !

catch the show here at this link ~

http://www.kxlu.com/

10 Play It Again Sam ~ 60s - early 70s rarities

http://playitagainmax.blogspot.com/2006/08/st-george-tana-is-now-1967.html

ADAMS

we have a section for this japanese pysch band on page 13, but due to technical difficulties in updating that page we are expanding their section here only because this one song that we hve called 'The Bible' recorded in '68 is so GOOD, such a beautiful piece of symphonic rock that it rates with what the Beatles were doing in '67 - '68, their music seems hard to find, so here is some info on this band who surfaced from the ashes of OUTKAST whom we also have reviewed on page 13......

Kenji Todoroki – vocal, Kimio Muzutani – lead guitar, Mamoru Tsuchiya - organ, Hideaki Senhara – bass, and Yukio Kawakami - drums

they were the first artists signed to CBS/Sony Records....Adams released the singles 'Nemureru Otome' (Sleeping Girl), 'Chikyu Wa Semasugira' (The Earth Is Too Narrow) and 'Asu Naki Sekai' (World Without Tomorrow). Their debut LP was entitled KYUYAKU SEISHO ('Old Testament'), Adams broke up in 1969, organist Mamoru Tsuchiya going on to join Hiroshi Satomi & Ichibanboshi, whilst Mizutani became a guitar legend via his Super Sessions and solo LP A PATH THROUGH HAZE.

this info was found at Julian Cope japan rock site, see this link for more info ~

http://www.japrocksampler.com/artists/japrock/adams/
---
picture from the back cover of the NATIONAL GALLERY lp (see above )
yes that is the only known picture of the band, but there were no names listed on the back except for 2 producers, one of whom is CHARLES MANGIONE, the jazz musician *, the NATIONAL GALLERY also released a single under the name BHAGAVAD GITA in '67 , which is the Hare Krsna bible, see reviews above and on page 13....
if you have any info on the above bands especially the NATIONAL GALLERY
if you like u can e mail either of us at
skyelight7@yahoo.com
or
alan75x@yahoo.com
we may or may not write u back,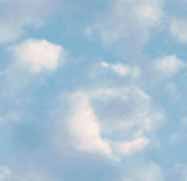 ---
'LIFE IS A BRIDGE, CROSS OVER IT, but build no house upon it, life is but an hour, spend it in devotion, all the rest is unseen'

- JESUS -

lyrics to DONOVAN's

'CELESTE' '65

Here I stand acting like a silly clown would, I don't know why Would anybody like to try The changes I'm going through ? A hidden lie would fortify

Something that don't exist But it ain't so bad, I'm just a lad, So many more things to do, I intend to come right through them all with you.

My songs are merely dreams visiting my mind We talk a while by a crooked stile, You're lucky to catch a few. There's no magic wand in a perfumed hand,

It's a pleasure to be true. In my crystal halls a feather falls Being beautiful just for you But that might not be quite true, that's up to you.

Dawn crept in unseen to find me still awake A strange young girl sang her songs for me And left 'fore the day was born. That dark princess with saddening jest

She lowered her eyes of woe, And I felt her sigh, I wouldn't like to try The changes she's going through But I hope love comes right through them all with you.
---
---
url for the homepage -
https://www.angelfire.com/vt2/70sinvasion/